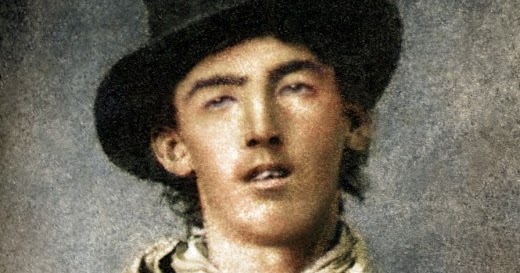 The Man Who Found Living Proof of Billy the Kid for Just $2
Randy Guijarro is a former military vet that has been happily married to his wife Linda Guijarro for decades. He has avidly collected antiques and collectibles for as long as he can remember. Linda loved collecting with him and even when they gathered a bit too much moving into their newlywed home, she stuck by him and helped him lower his inventory so that he could start collecting again.
His mother sometimes called him "The Hoarder." Many of his collectibles came in the form of cars, or dressers, or unusual artifacts, but what he is really known for is collecting old historic pictures. Yet, he still had a close bond with all of his family and they spent lots of time together laughing and enjoying Randy's latest finds.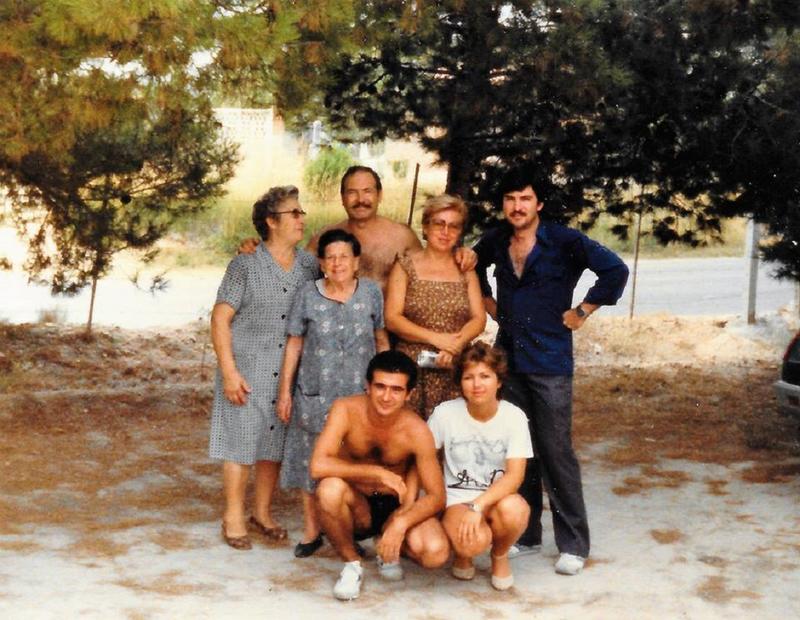 If you asked his wife Linda, she might have said at one time that it was too much and bordering on the line of hoarding. When they moved into a new house, Randy promised Linda that he would stop collecting things. First, he would empty out their spare bedroom of what they already had, and then they could start collecting again, but he was out for a drive one day and a store was calling to him. He couldn't explain why.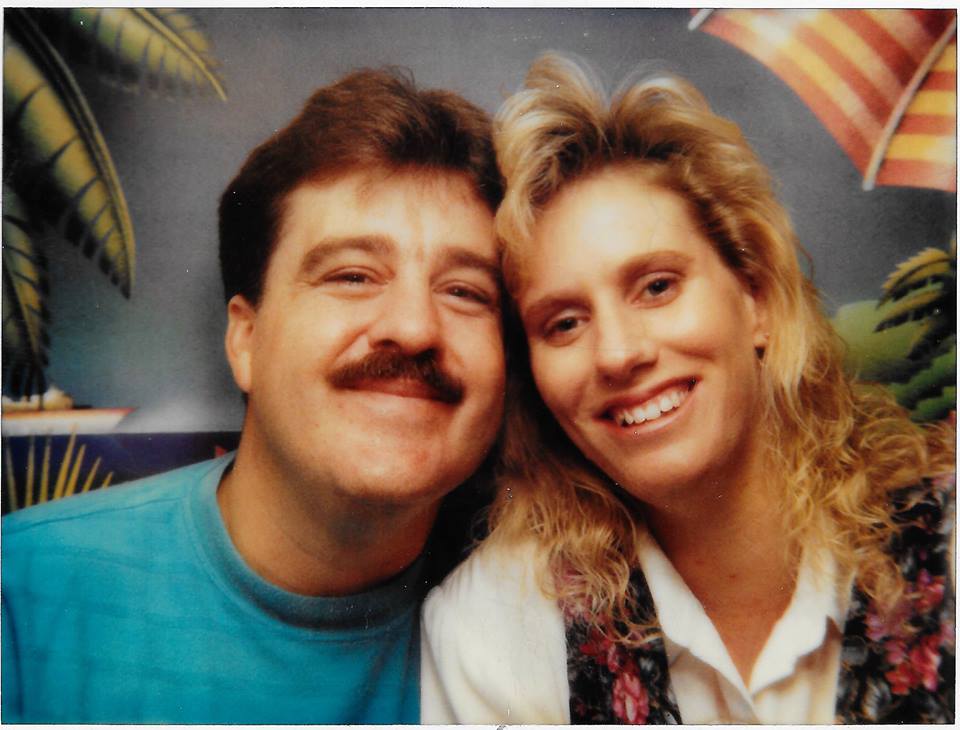 Randy had always believed in hard work and going after what you wanted. Yet, if you asked his mother, she would tell you that Randy was a natural-born magpie or a collector of shiny objects. As the youngest in a family of six, Randy could be found bringing home shiny objects from the streets and scrapyards as young as the age of seven. He took pride in all of his treasures–even the dull ones.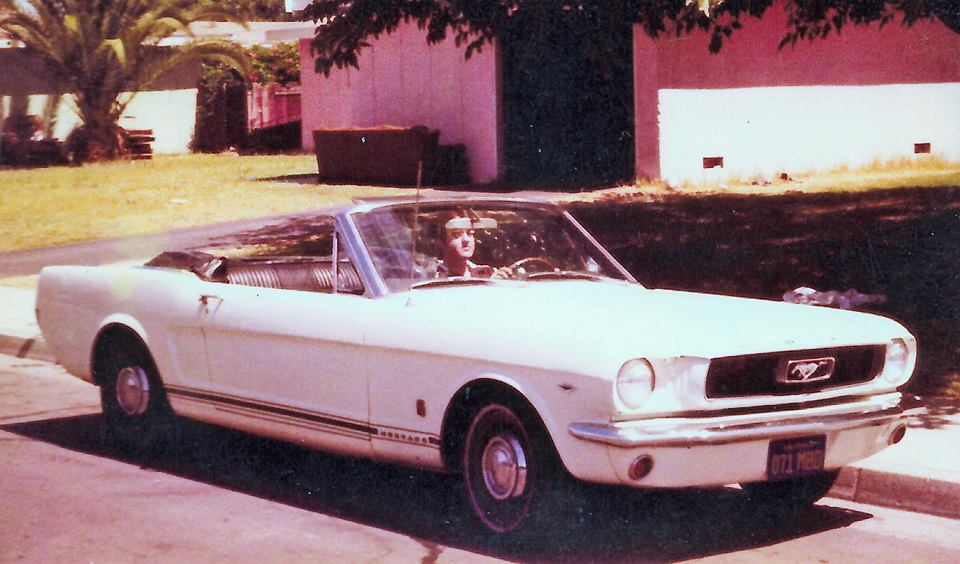 Perhaps, when he met a friend for coffee in the Fresno Tower District in 2010, he felt guilty for stopping into Fulton's Folly Antique Collective. He had promised both his mom and wife that he would not continue to hoard objects that many of his family members considered junk–even though he was able to scrape together a respectable living out of these things that others called junk. He promised himself that he would be in and out in just ten minutes.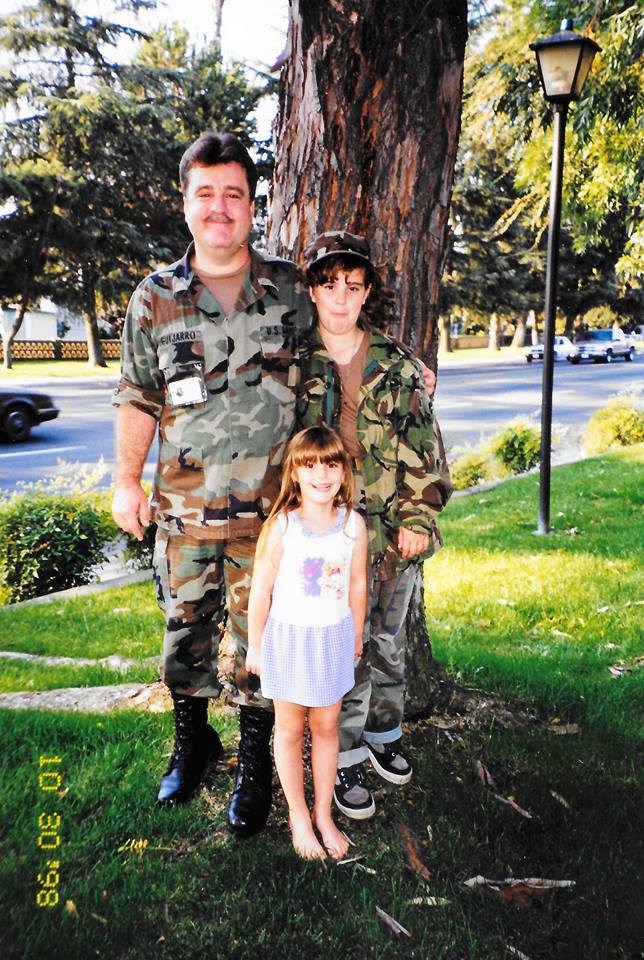 He wandered through the antique store exploring and picking up several objects from Mary Poppin's bags to swords to depression glass. He was hooked. He found a lot of treasures and wanted them all. Then he remembered his promise to his sweet wife Linda. He put everything down and went to one final room in the maze of collectibles.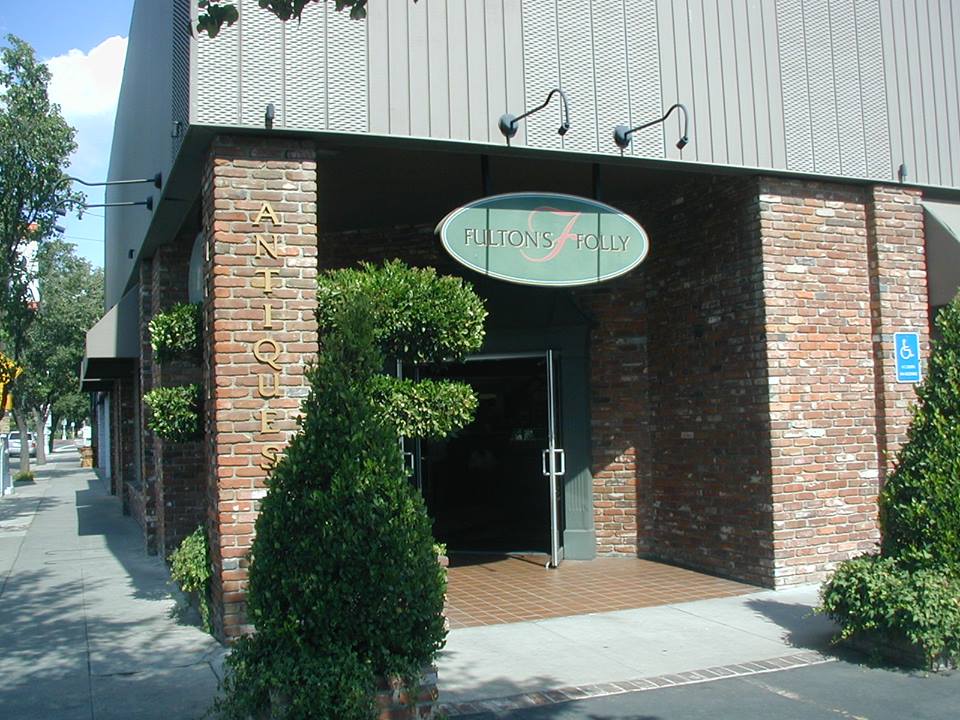 Randy kept his composure until he got to that back door and noticed two men shaking hands while negotiating a wall of boxes that were for sale. They were working with a limited amount of time from the buyer and it would be next to impossible to inspect each box. So he mustered up some courage to ask if he could take a look at some of these unknown treasures. Finally, he decided to walk away with only one box in this blind buy. He had the feeling that he was about to pick up a box that would change his life. When he bought his choice picture for $2, he didn't know what to think–but he had a good feeling.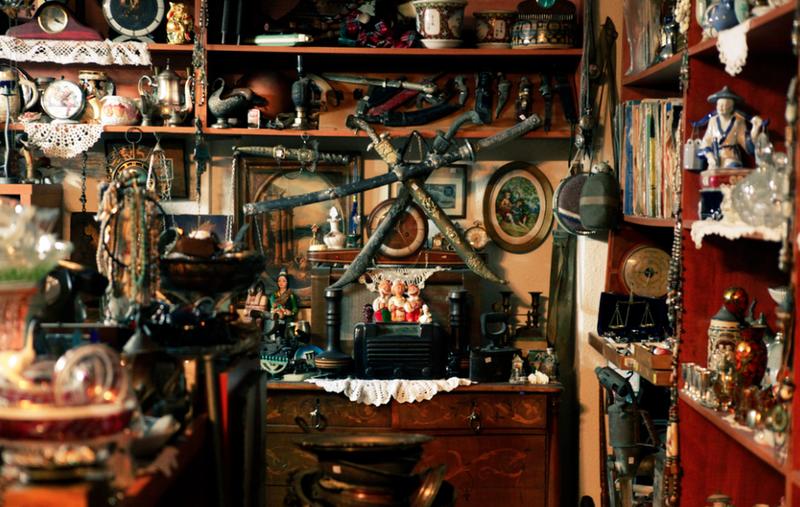 Randy was pretty sure that this was a hidden gem, and he had just escaped with a very valuable 4×5 inch tintype photo of some men playing croquet with each other out in New Mexico. If this photo was who he suspected it might be, not only would he come across a possible windfall of money, but the chance to rewrite history. What we knew about an infamous Wild West icon that became an outlaw would be a momentous discovery, if everything was true that he believed.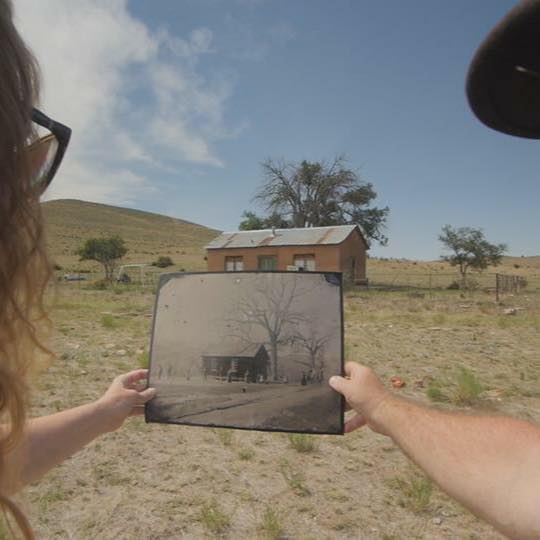 When he took home the picture to Linda his wife, she was angry. She immediately demanded to know how much he paid for the photos. After he told her $2, she asked him if he knew who this was a photo of. Linda was no longer angry once she found out what he paid for it–rather she was blown away. Because at first glance she suspected exactly what it was, this was a picture of Billy the Kid and the Regulators playing croquet! How could he have gotten this picture so inexpensively?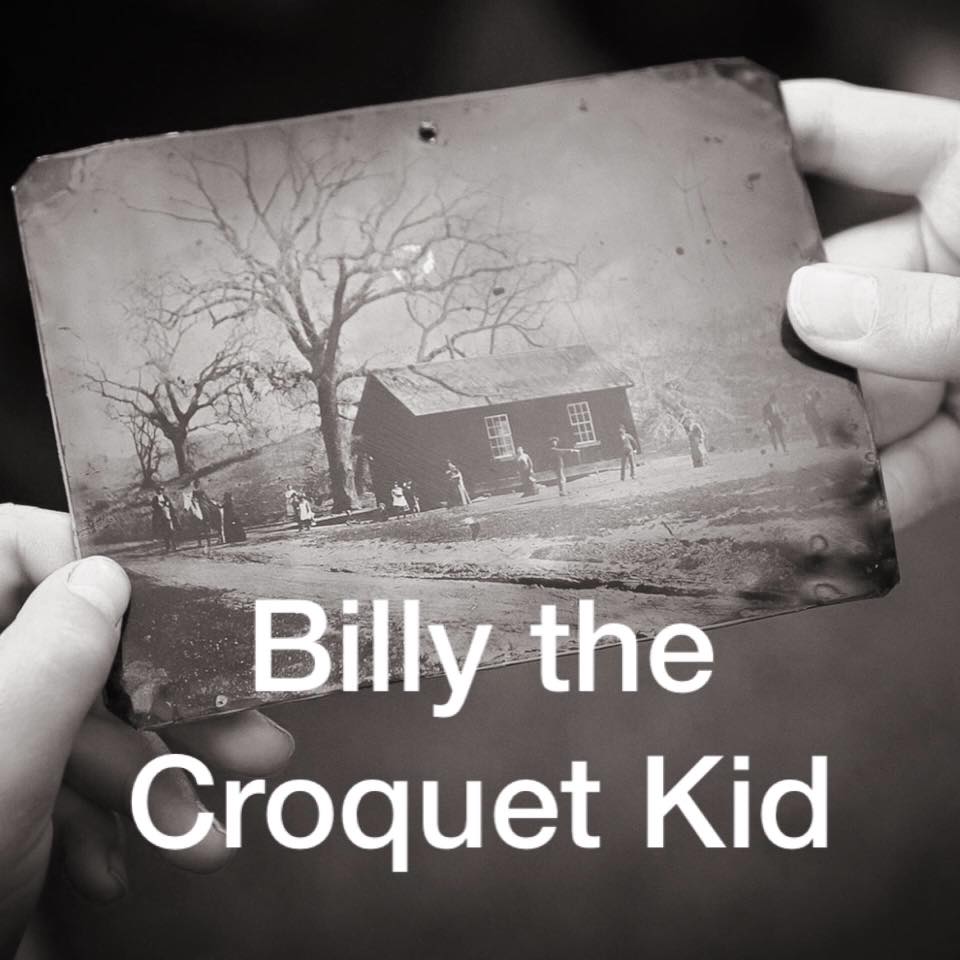 At first, everyone that he showed the picture to seemed to shrug him off and told him it was probably a fake. How could something like that end up in his hands for just $2? Randy and Linda knew that they were on to something, so they began their search which would take over five years. When they visited the property that they thought Billy and the Regulators were playing croquet at, they became very excited. It looked like a match.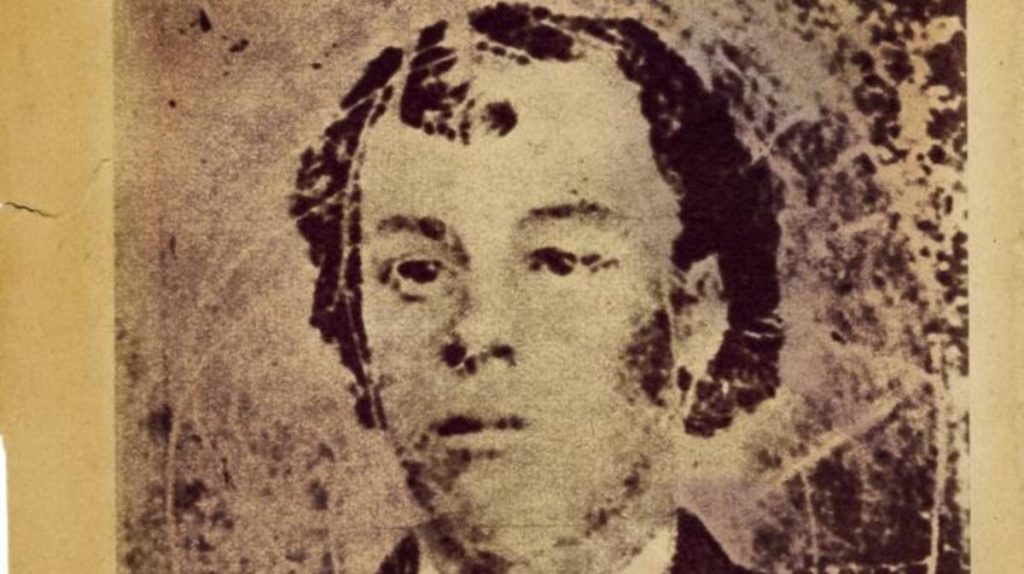 During their five years of trying to identify where this was and who the house belonged to, they came across a lot of new information. That house that they were playing in front of was confirmed by a diary of a young lady named Sallie Chisum. Her diary included reports of a cattle run and the landscape. Sure enough, this seemed to be a match, but there was still work ahead.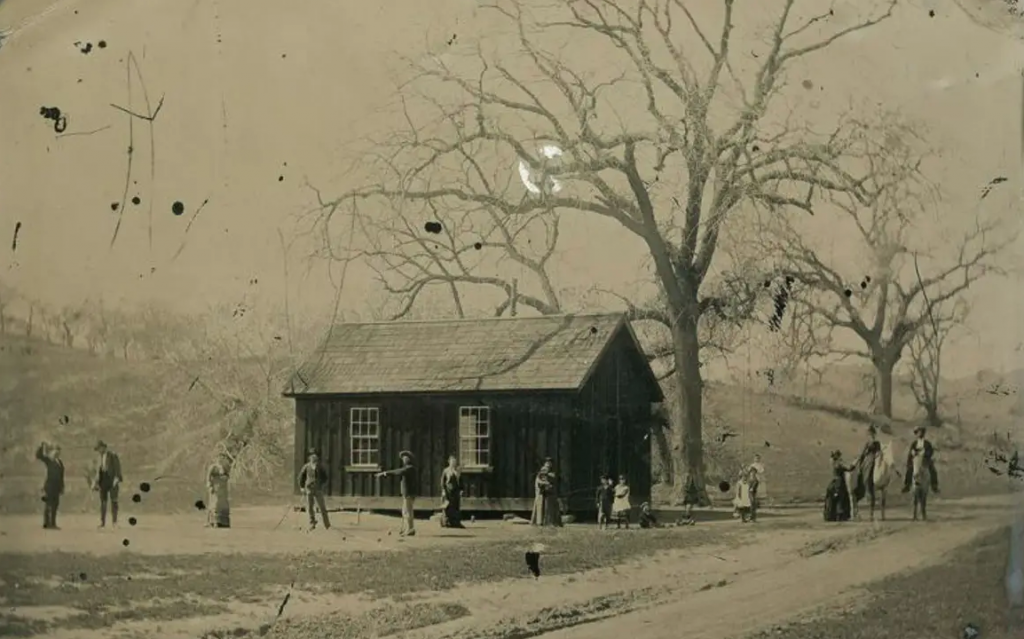 Sallie Chisum was said to be a good friend to Billy the Kid and the Regulators and there are alleged rumors that they were even lovers at one time. In Sallie's diary, the picture was taken just a month after the brutal Lincoln County war battle. Everyone sure seems awfully relaxed, too, including Sallie who is in the picture, too! It is rumored that the building is just a 15-minute walk from John Tunstall's home. The party was there celebrating a wedding.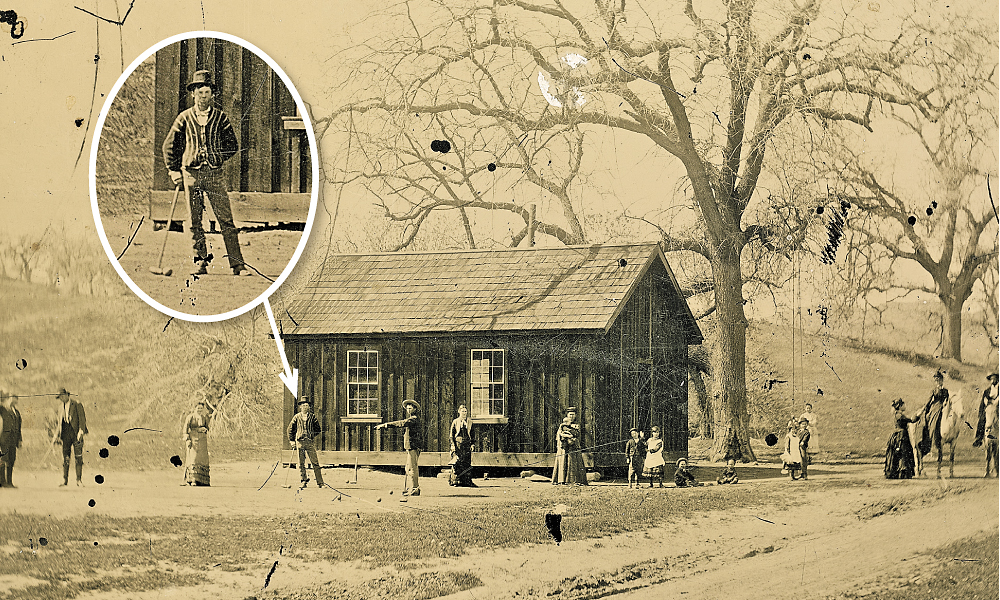 Since this was only the second photo in history to be found of Billy the Kid, it was under a lot of scrutiny. The first photo was taken in 1880, a year before Billy the Kid was killed, and sold in an auction to William Koch for $3.2. Randy's photo was taken in 1878 just a month after the battle of Lincoln County.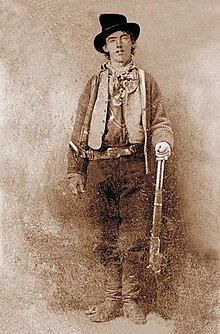 When you look close up at the 1878 photo that Randy had found, you'll see an unbelievable relaxed 19 year old kid playing croquet in a sweater with a smirk on his face. Just a month before they had been in a major battle and now they're playing croquet on John Tunstall's property!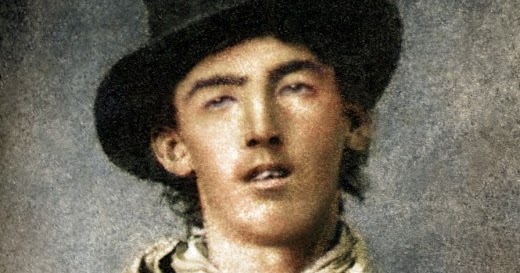 Randy's photo was taken in 1878 and included several of the Regulators along with Sallie Chisum. This photo piqued the interest of local film and TV producer Jeff Aiello. He was willing listen to what Randy and Linda were saying and delve deeper into the history of this photo. After a month of researching with his wife, they were in agreement that this was The Kid.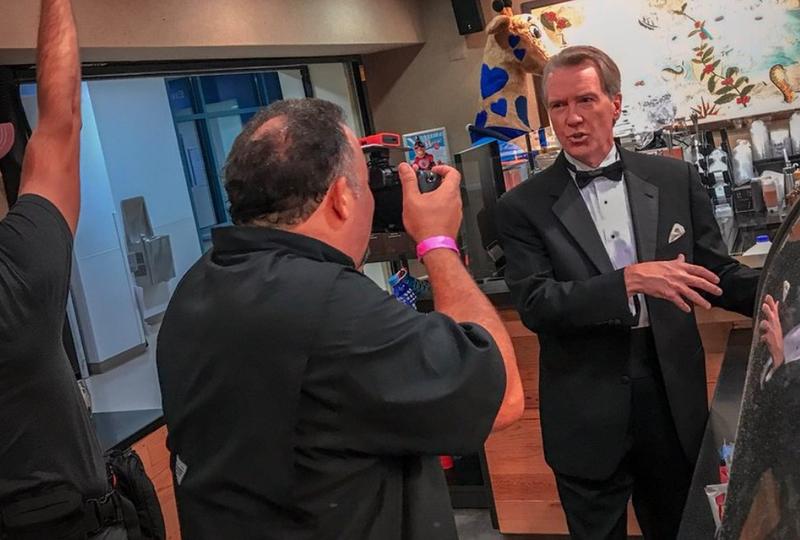 Eventually National Geographic took interest in the photograph and made a documentary called, "Billy The Kid: New Evidence." Facial recognition was used to compare the first original picture of Billy the Kid to the one of him playing croquet. Examinations determined that it was a 70% match. The broader view of the whole gang playing croquet also enabled them to determine height of the players when compared to the height of the croquet sticks.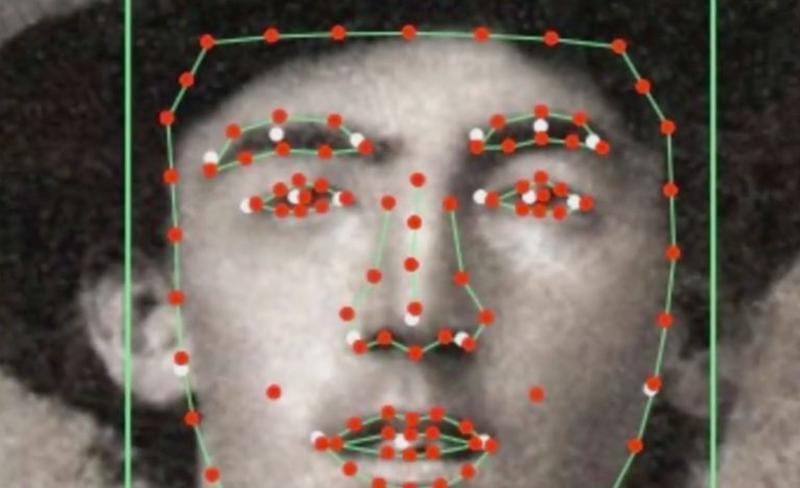 After Aiello and his wife researched the photograph, National Geographic supplied funds for further research to show that it was a genuine photograph. They developed a 2-hour special and even managed to pick up Kevin Costner as the narrator. Together the team continued to work on proving its authenticity. Randy and Linda had almost thrown in the towel at several points but they were finally getting somewhere. By the end of it all, even Costner himself told the Guijarro's that he believed.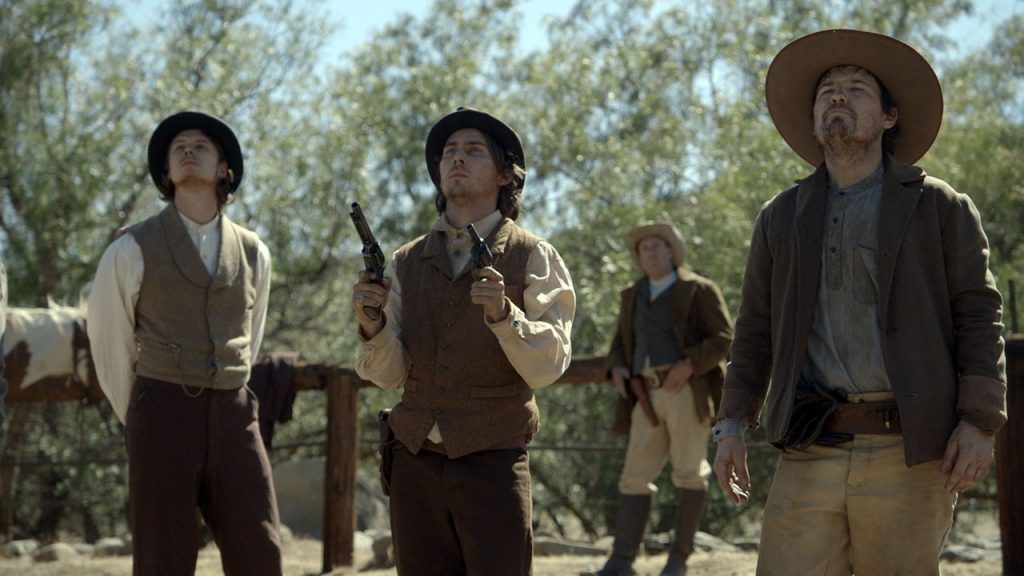 It's no wonder that on the last filming day that Linda could be found having a nice cold one in celebration. And also to just take a long needed break from all the fighting and scrutiny of the picture's authenticity.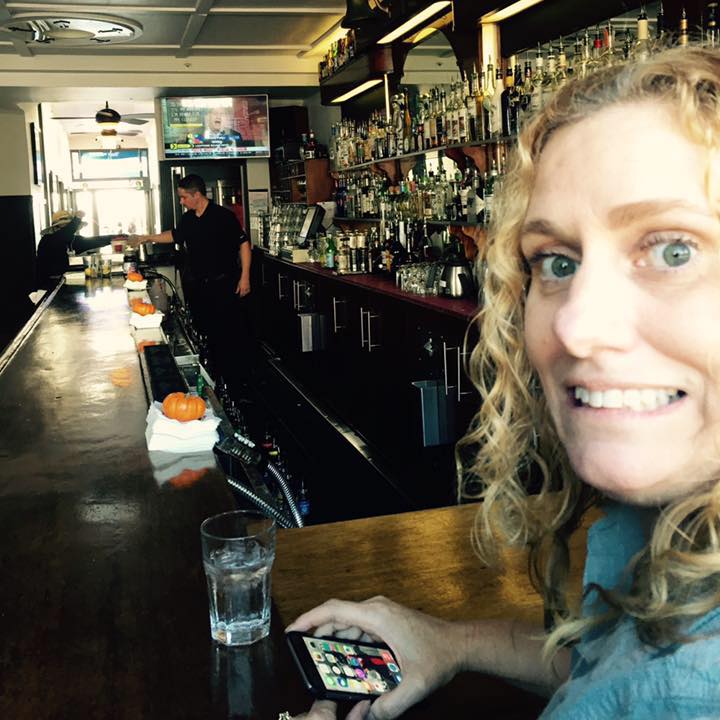 The whole team learned a lot about the timeline of how things happened when they looked further into the details. On February 19, 1878 Billy and Fred Waite went to serve a warrant for the death of their boss John Tunstall with Constable Atanacio Martinez. All three were thrown in the slammer by Sherriff Brady but Martinez was let free. Billy the Kid was left in jail with his good friend and forced to miss Tunstall's funeral. So the rumors that Billy the Kid swore vengeance at Tunstall's funeral were proved false. Furthermore, his anger towards Brady only increased when he was not able to send off his good friend.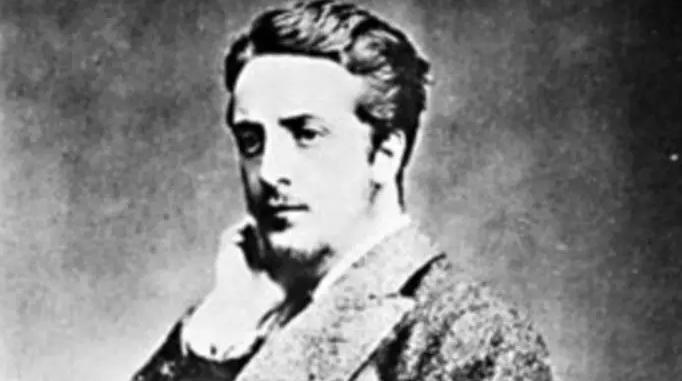 Billy the Kid fought on John Tunstall's side and Fred Waite was an employee of John Tunstall's that also joined The Regulators against the Irish monopoly on grain and cattle that later became known as The House. After Fred Waite and Billy fought in the Battle of Lincoln County, their plan was to move ahead and become ranchers on their own accord in Lincoln County, New Mexico. It was an innocent dream of living a much easier life without so much fighting. The war was about breaking up a monopoly on the cattle ranching business and they hoped that their support would mean a beautiful future for all of The Regulators. Pictured is Fred Waite.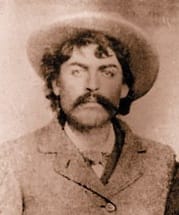 By late 1880, Lincoln County's new Sheriff Pat Garrett had tracked The Kid to Stinking Springs, New Mexico. He escorted him back to the Lincoln courthouse where he was charged with the murder of Sheriff William Brady, whom Billy fought against in the Lincoln County battle. Incidentally, another image has popped up of Billy the Kid and this one is said to have Sheriff Pat Garrett in it with him because they were friends and fighters together. Billy is the second to the left and Garrett is the far right.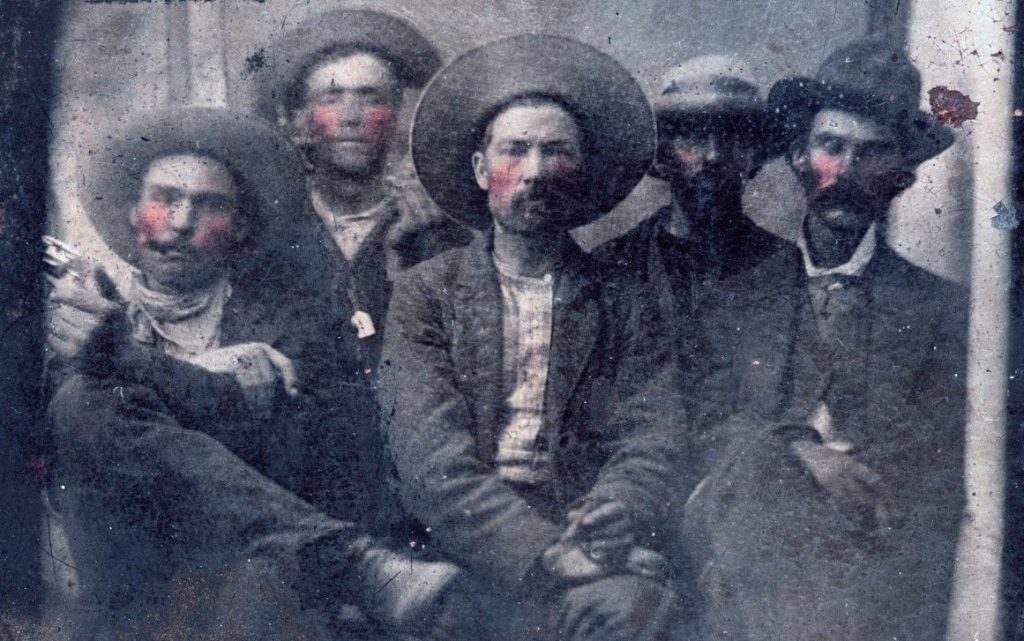 While William(Billy the Kid) Bonney was in jail for the second time, he wrote a letter on March 21, 1881. Although it is not in the same type of format that we are used to, remember that Billy the Kid was orphaned at a young age and had to live on the streets as an outlaw committing petty crimes since he was 14 years old. Just the letter alone sold for $32,000.
The letter reads:
Santa Fe New Mexico
March 21st .81
Gov: Lew Wallace
Dear Sir

Time is short now. Will you meet me as you promised. Please respond by return bearer. I ask for a few moments. Time is short.

Yours

WH Bonney
"Will you meet me as promised," may indicate that the Governor and Billy had already discussed a prior meeting.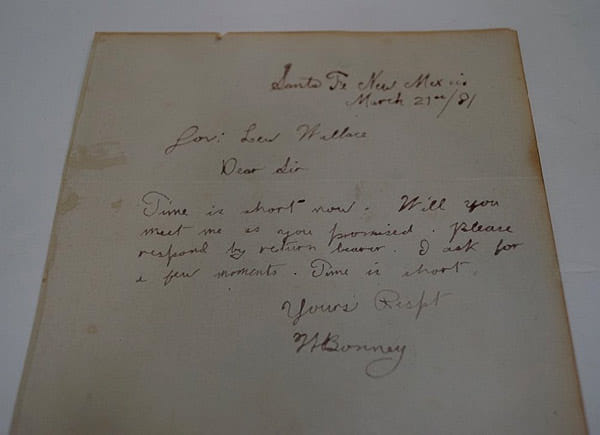 Billy the Kid was scheduled to be hanged on April 28, 1881, but he escaped jail on a trip to the outhouse and shot two deputies while doing it. Once he was armed, he took off all his cuffs with a pickaxe, which was unheard of at the time. It is believed that he rode away on a horse singing after arming himself with one of the guards double barrel shotguns. What a brazen image!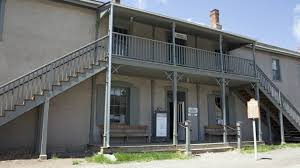 The news of this escape traveled fast and Billy the Kid became one of the most wanted men of his time. Although some say that he robbed banks and trains, none of this is true. His tale was not one of a robber or thief. What he was wanted for was nine murders that were the result of the Lincoln County battle. Some even hypothesize that he may have killed as many as 21 men. It's hard to say what really happened all of those nights in the Wild West.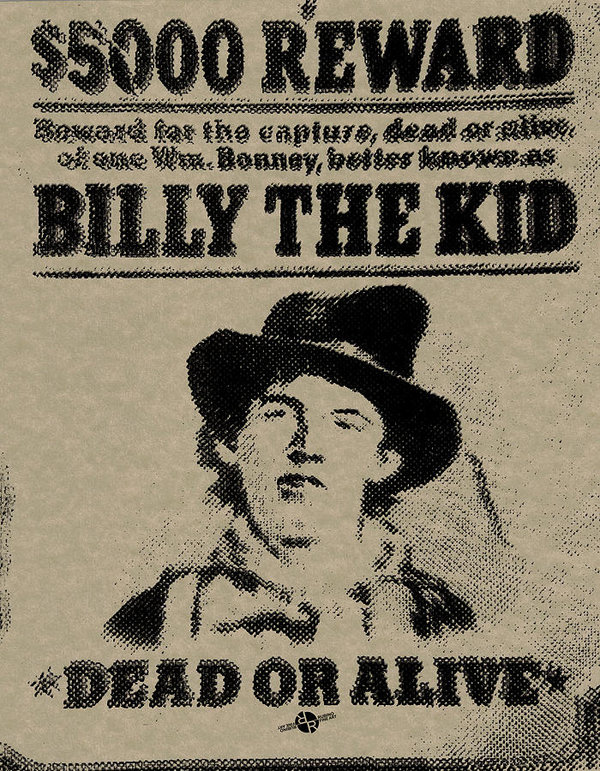 Billy escaped his hanging date and spent several months hiding out and taking room and board with locals of Fort Sumner, New Mexico that were sympathetic to his cause. Although he tried to keep a low profile, he may have taken his freedom for granted. On July 14, 1881 Sheriff Pat Garrett rode into Fort Sumner looking for The Kid at Peter Maxwell's house. As soon as Maxwell answered the door, Billy was approaching to purchase some groceries for a late night dinner. He really never suspected to see his one-time friend's silhouette in the door. He drew his gun and yelled, "Who's that?" in Spanish. He asked one more time and drew Garrett's attention.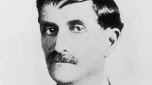 The Kid entered Maxwell's dark bedroom where he saw Garrett hiding in the shadows. The Kid again yelled in Spanish, "Who's there?" Garrett recognized the voice as The Kids' voice right away even though he was speaking a foreign language. Garret who had already adjusted his eyes to the dark, pulled out his six shooter and fired off two rounds. Billy the kid was struck near his heart and died instantly. Ironically, the man that had helped the Regulators fight off the tyranny of The House had been the demise of a one-time notorious friend, Billy the Kid.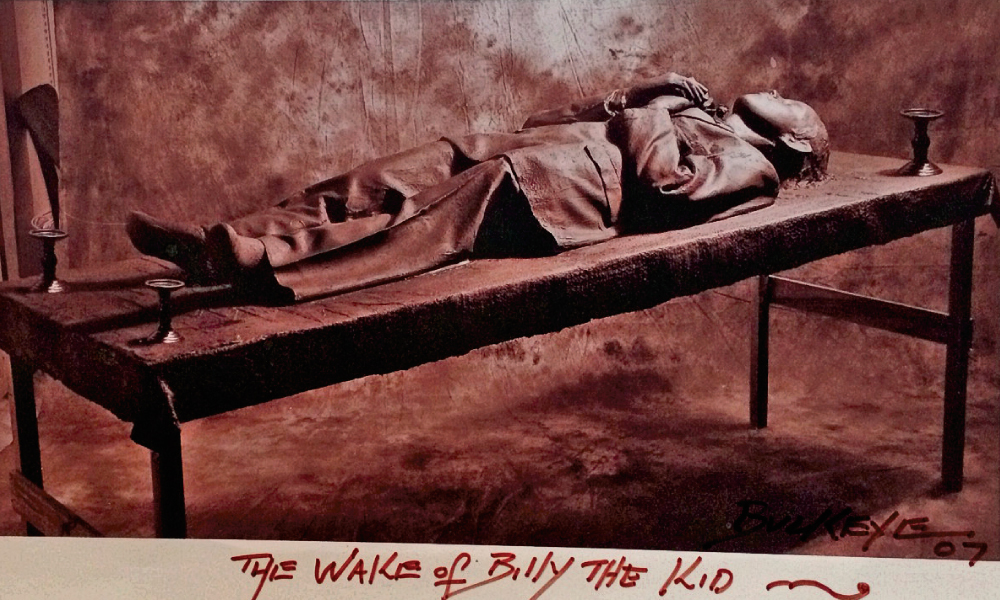 Linda and Randy still haven't stopped their love for antiques and you can find them on eBay under the name codeblue13 where they have been members since 2002. You may find all kinds of antique photos and relics on their webpage. All of their reviews are positive, and they only put something up for sale if they are absolutely sure that they know what they are dealing with. It's worth taking a look at, especially considering that they had this shop open 8 years before they ever even found the photograph of Billy the Kid and The Regulators playing croquet.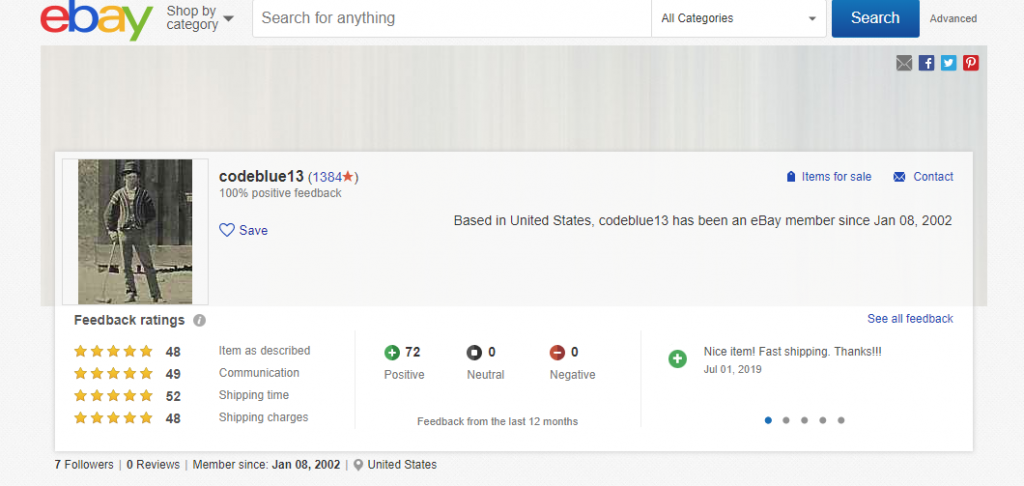 Randy and Linda worked hard to have a happy ending to this one-of-a-kind find. Never in a million years would they have guessed that it would take five years to positively ID Billy the Kid. Now they're able to sit back and enjoy life with a photograph that is insured up to $5 million and continue doing what they love most; spending time with their sons and daughters and grandkids, boating, and collecting antiques. What a sweet happy ending for such a sweet couple!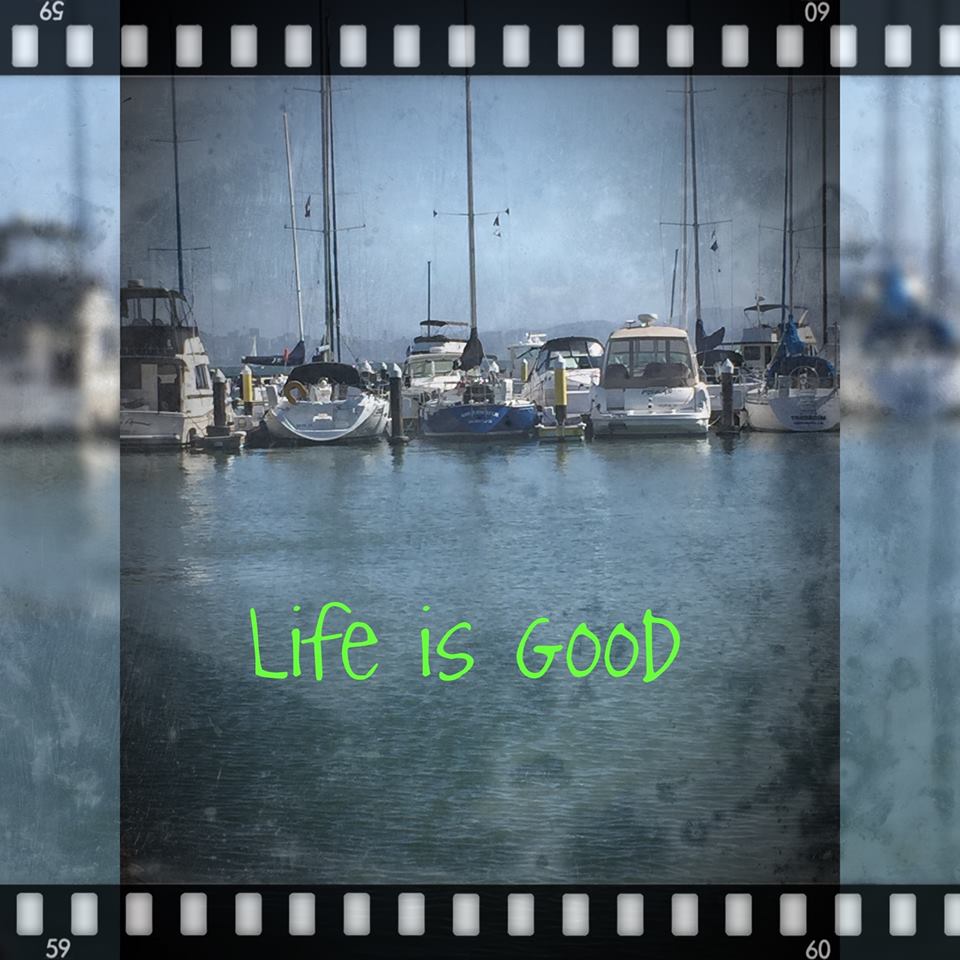 Daughter Overwhelms Parents Restaurant With Customers By Posting On TikTok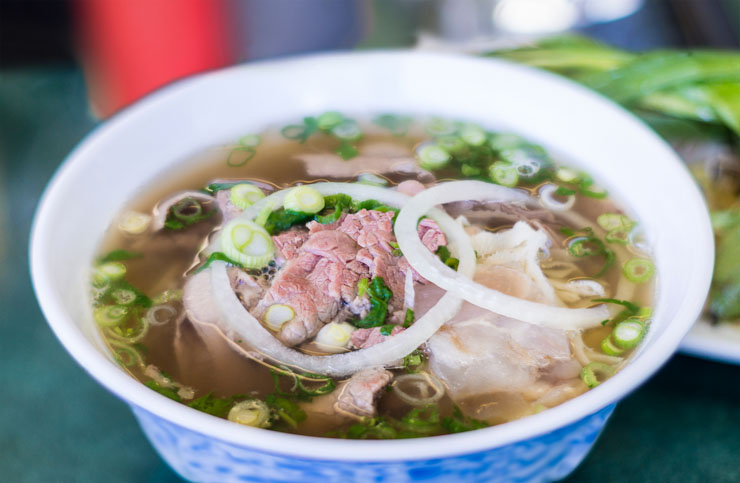 A seven-second video posted on TikTok by Jennifer Le has saved her parents' Vietnamese pho restaurant from going out of business. In the video, Le showed the empty restaurant and her dad looking sad at the register. She then asked for social media's help to keep the restaurant in business. The restaurant is in California and was doing ok before the pandemic, but has since had trouble getting customers to dine in.
The video went viral, and within hours, it had garnered millions of views and shares. People all over the world were touched by Le's message and began sharing the video on their social media accounts. The response was overwhelming, with people expressing their support for the restaurant and their willingness to help.
As a result of the video, the restaurant was flooded with customers, many of whom had never heard of the place before. The increased business allowed Le's parents to keep the restaurant open and the phones are ringing off the hook. The family was overwhelmed by the outpouring of support and expressed their gratitude to everyone who had shared the video and visited the restaurant.
Le's video is a perfect example of the power of social media to effect change. In just seven seconds, she was able to capture the attention of millions of people and inspire them to take action. The video also highlights the struggles faced by small businesses during the pandemic and the importance of community support in keeping these businesses afloat.
Le's video has since become a source of inspiration for many people who are struggling with similar issues. It serves as a reminder that even the smallest actions can have a significant impact, and that we all have the power to make a difference in our communities.