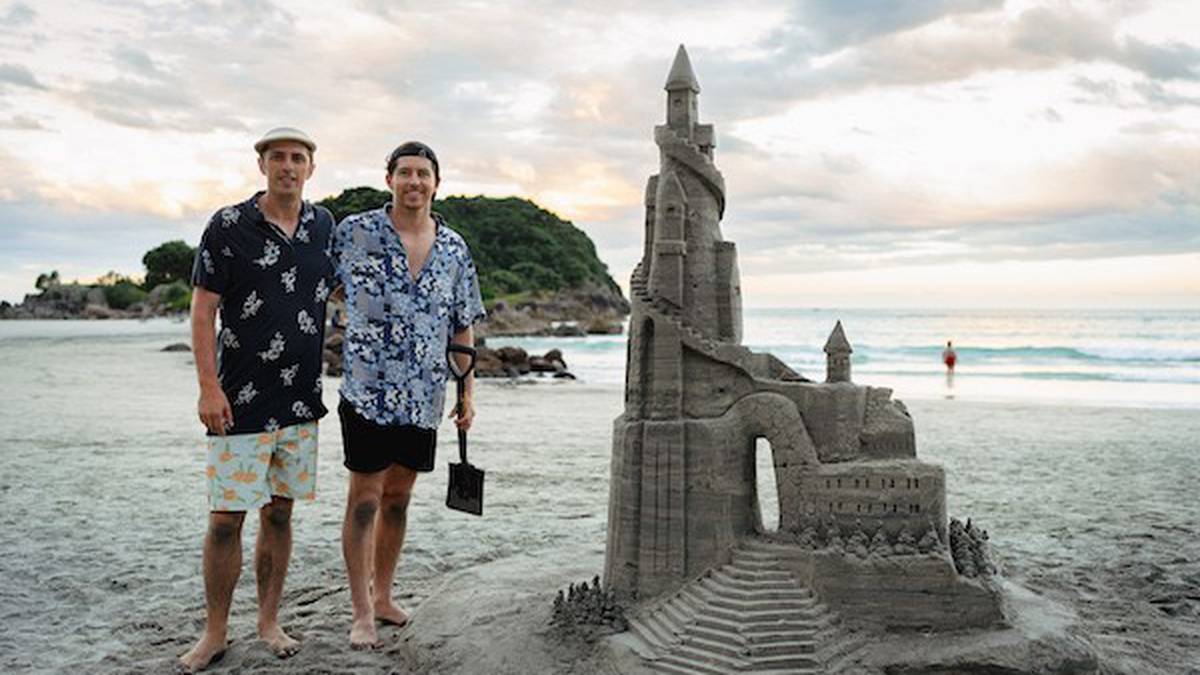 Massive Sandcastle Built by Auckland Brothers Impresses Scores of Beachgoers
When you have run out of Christmas ideas, nothing beats going to the beach and letting your creative juices flow. That's what two brothers in New Zealand did this past Boxing Day and ended up with an amazing and eye-catching sandcastle.
After building a massive sandcastle on Boxing Day, two Auckland boys gained praise from other people around Mt Maunganui's beach area that day.
Jared and Paul Brandon spent 10 hours that day building a two-meter-high sandcastle, beginning with a sketch of the structure "on a piece of A4 paper" and beginning at high tide. The pair plans to turn this into a Boxing Day ritual.
On Christmas Eve, the brothers started strategizing on how to top last year's one-meter-high tower on Boxing Day 2021.
Because Jared and Paul are "very competitive," they wanted to outdo their performance from the previous year. Before beginning their construction, the two searched online for sandcastle designs after visiting Bunnings to get tools, buckets, as well as a footrest.
Both residents and visitors have expressed admiration and astonishment at the beautiful creation.
Jared chuckles, "A guy is assessing how tall it is currently with his beach umbrella.
Jared informed the media, "This one is 2 meters, so we needed a few footstools to climb up tall enough and also used a builder's level so it didn't topple over.
The 150-liter pail was the biggest we were able to use, and the traditional household bucket was a fairly small one. We purchased them both from Bunnings.
Paul explains, "There are a few techniques, such as two portions of water to one portion of sand."
Then came the spatulas to shape the windows, then toothpicks for creating the roof piles, as well as the straws for blowing off the "extra sand."
The previous night, the two worked on it until 8 p.m., and unlike last year, it is still standing.
"Time went by incredibly quickly; it seemed like we were only at the beach for five hours, instead of ten." "Paul spoke to the press.
He claims that while working for a California hotel plus learning how to construct sandcastles as a kid-friendly activity, he acquired the skill there about eight years ago.
"Now that he's used that knowledge and developed it, he taught me. Therefore, for the previous four to five years, whenever we had the time, we would construct a sandcastle once a year " says Jared.
The two, who are both camera operators, intend to go much further next year and are hoping to enlist the aid of a larger family.
We will attempt to teach my sister as well as my brother-in-law to assist us as they appear interested this year. "We are striving to dredge up more relatives to get involved in creating a village in 2023."

Man Finds $47,000 Historic Ring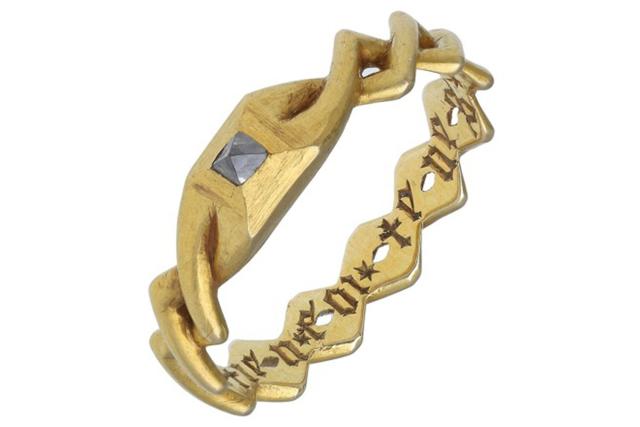 England is very much metal detector country. The land outside the big cities is stuffed full of artifacts and leftovers from ancient times, ranging from before the Romans' arrival to the Middle Ages and more. So, it's not surprising, with the blessing of local farmers, that many a fellow with a metal detector is out there spending a Saturday or Sunday scanning through a fallow farm field to see what might be found. As it turned out, David Board was one of those hunters, and he just happened to come across a very small gold ring in one of his ventures.
Located outside of Dorset, Board was busy scanning a pasture field and had been doing so for hours. The sun was late in the sky, and Board was about to wrap up when his machine pinged a definite metallic substance under the soil he was waving the sensor over. Sure enough, pinpointing the location and then digging specifically into that spot, Board unearthed a very small gold ring.
It was in the farm soil, the ground typically tilled for planting, but this particular field had been used for cattle instead. So, five inches underground, the ring remained until Board found it and pulled it back into the daylight. At first, he chalked up the discovery to just another piece of metal from old times, he cleared off the dirt, pocketed the ring and kept going. Then, at the end of the day, Board went home and washed off his finds in the sink. It was only then that he realized what that ring actually was.
While the method of metal detecting in England gives archaeologists utter heart attacks every time they hear a similar story, the finds are generally split between the metal detector and the farm owner, unless the farm owner just waives off the matter and lets the hunters keep whatever they find. Whichever the case in this instance, the ring was no small trinket. It turned out to be an exceedingly well-crafted and rare gold wedding ring from the Medieval period and in very good condition. To be auctioned off later this year, the find is expected to net between 30,000 to 47,000 British Pounds.
The only surprise to anyone hearing the story in England these days is why the local farmers still allow detectors to scan their fields without any stake in the finds.