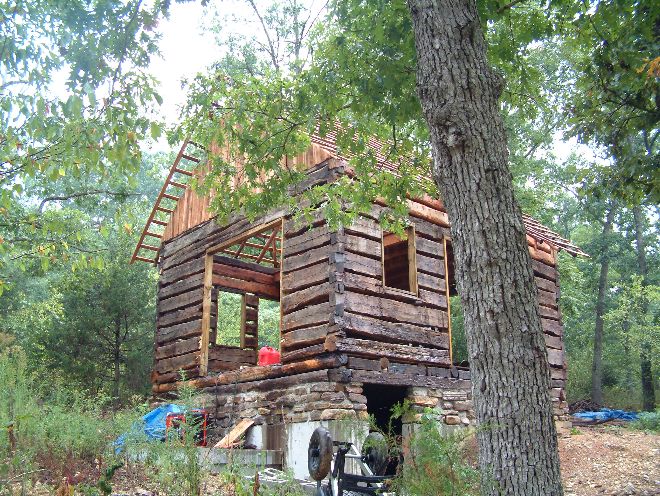 Retired Mathematician Restores Log Cabin
Have you ever dreamed of getting away from it all, for real? What would it be like to say goodbye to civilization and head into the back woods to start a new life? One man decided to do just that and the results are shocking.
When a retired math teacher named Richard decided to build his dream house in the remote wilderness, his friends thought he'd finally gone off the deep end. But the calculating retiree set his sights on a $100 log cabin that was literally falling apart, and all the pieces of his dream began to take form.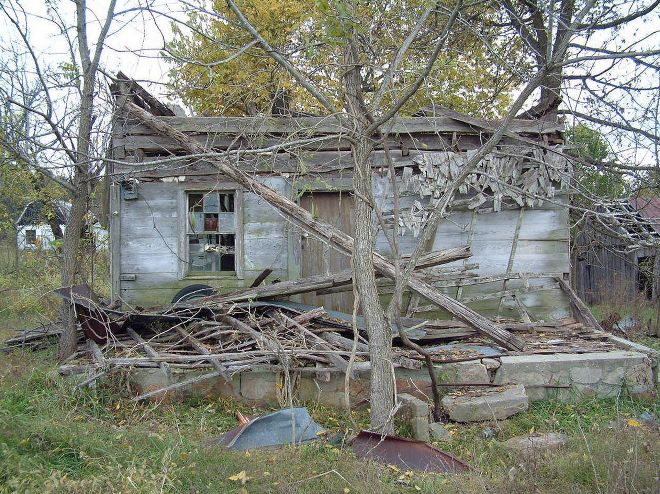 After plunking down a hundred bucks to the owner of the dilapidated mess, Richard was shocked to find the inside of the one-room hut full of dead trees, animal nests, and giant boulders leftover from the old foundation. The so-called "log cabin" was really just a huge mess enclosed in a barely-standing wooden shell.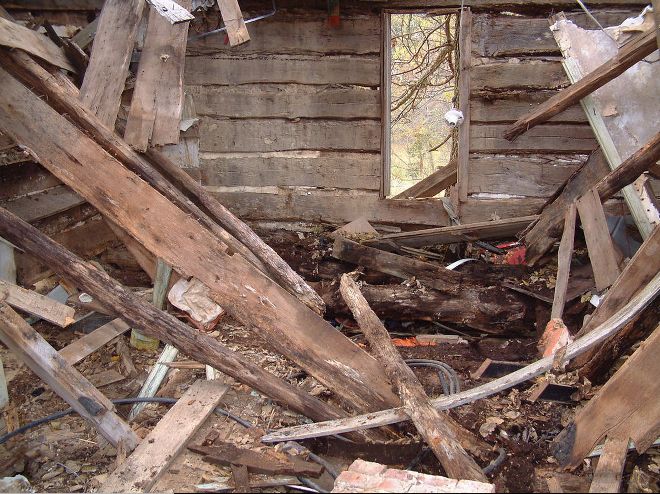 Because most of the wood was rotted through, the foundation was shot, and the cabin was not habitable, Richard decided that he'd have to start from scratch. He first had to evict a family of squirrels that had taken up residence in the old place. Then he set out to restore it completely.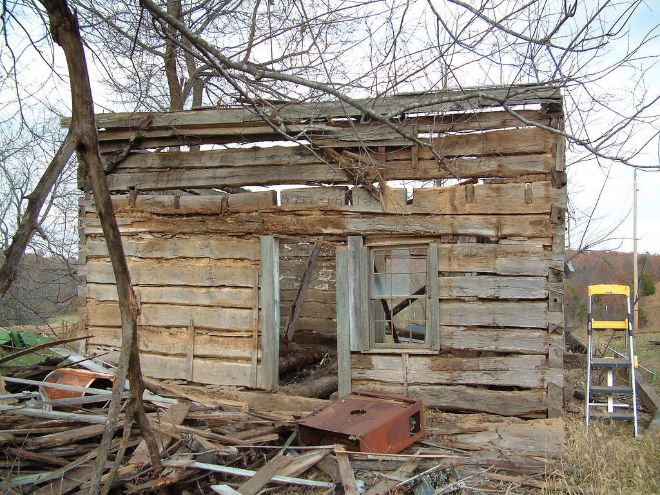 Richard wanted to use as much of the original lumber as possible, so he salvaged a couple hundred pieces, took dozens of photos of the original structure's shell and design, and entered everything in his workbook.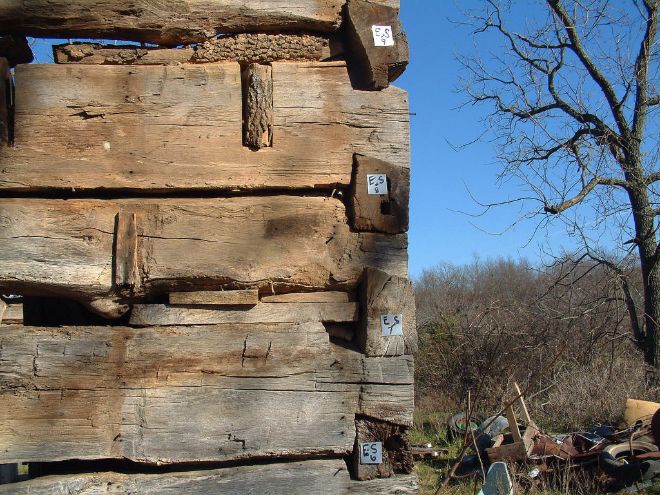 The surrounding wilderness area looks like something off a postcard: it's truly stunning, surrounded with gigantic trees, rolling hills, and clear blue skies. The nearest town is more than 50 miles away. There could be no better spot on earth for escaping the modern rat race.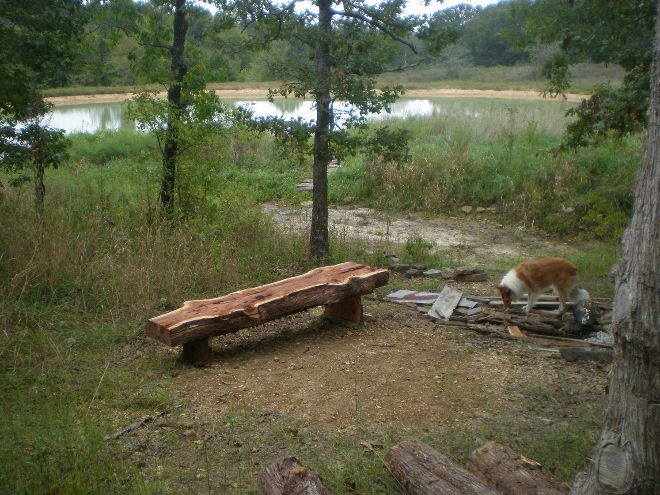 After finding a natural spring while he was digging nearby, Richard decided to enlist his family's help. They dug with shovels and even brought in a small bulldozer to cut out a space for the water to flow into. Now the property's front wall looks out onto a large pond that is filled by the spring. They even built their own dock right on the water.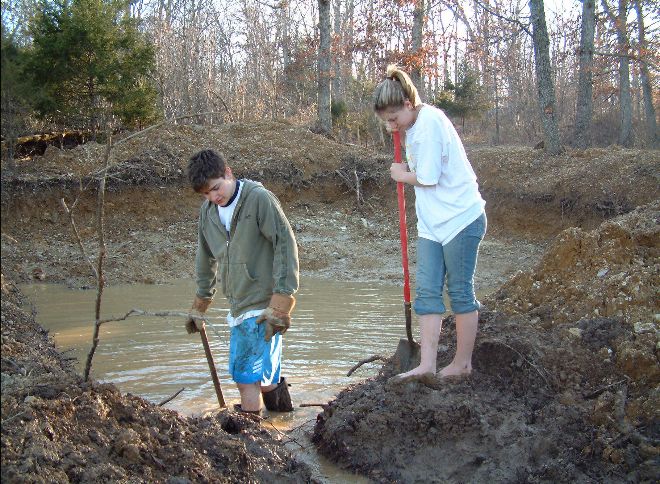 The mathematician and amateur builder had his work cut out for him, in more ways than one. He used his notebooks and woodworking knowledge to begin the long job of restoring the rustic log cabin to its former backwoods glory. All those old boards came in handy, and not a usable piece of the old lumber was wasted.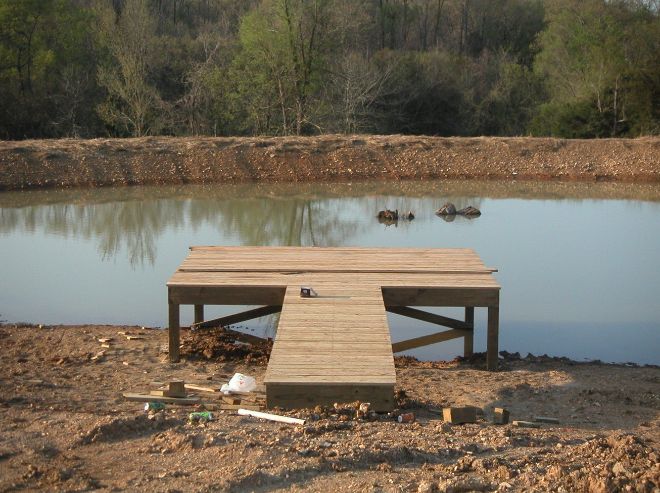 Bedrock was just a few feet below the surface, so Richard decided to "lift up" the cabin's base and build it above ground level. This meant he'd have to work even harder to retain the original flavor and look of the cabins 1800's appearance.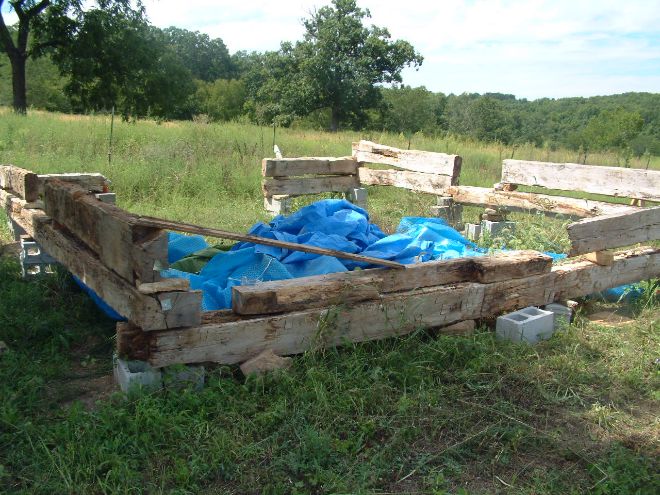 He poured a simple concrete basement, added a functional porch, and made roof shingles from nearby cedar trees. The original cabin remained, but it was now spiffed up and finally started to look like a habitable structure. But there was still plenty of hard work ahead.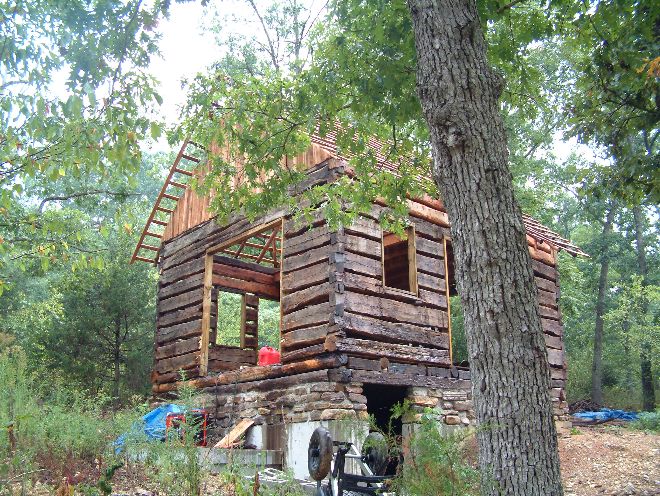 The family wanted an old-fashioned fireplace to match the era of the original cabin, which they figured was the early 1800s. They installed a Rumford hearth, which was common in early America, and it instantly became the focal point of the interior living space.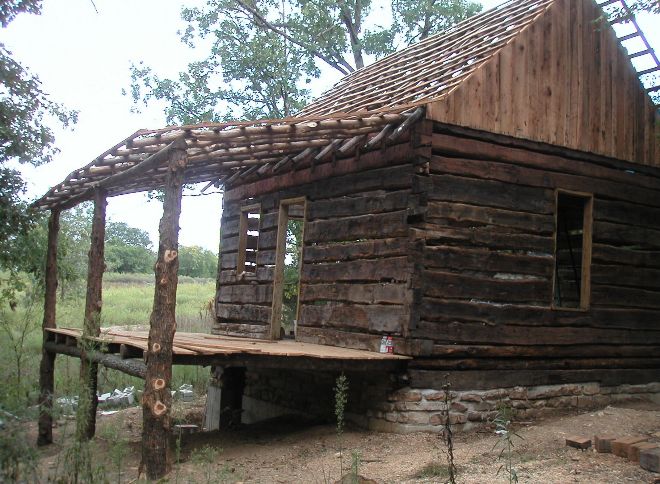 The family found a very large tree that had fallen in the nearby woods and decided to use it to create a natural staircase. The oak steps were carefully cut, sanded and finished. Now, they lead the way directly to the "upstairs" sleeping loft.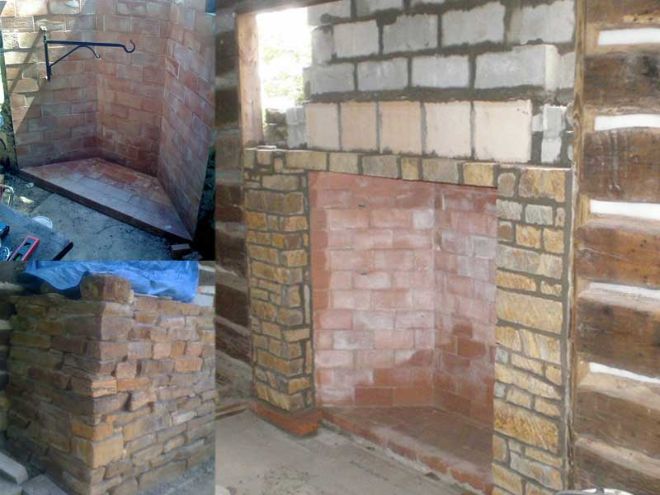 Richard and his family drew up plans for windows and doors, again matching the historical era. A professional carpenter took their plans and created these essential elements of the cabin.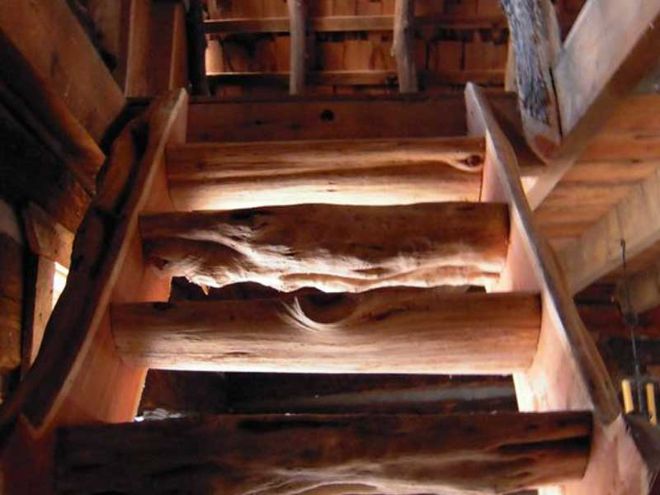 Now the cabin's central space includes several chairs, the fireplace, a stack of logs for burning, a long wooden table, and other creature comforts.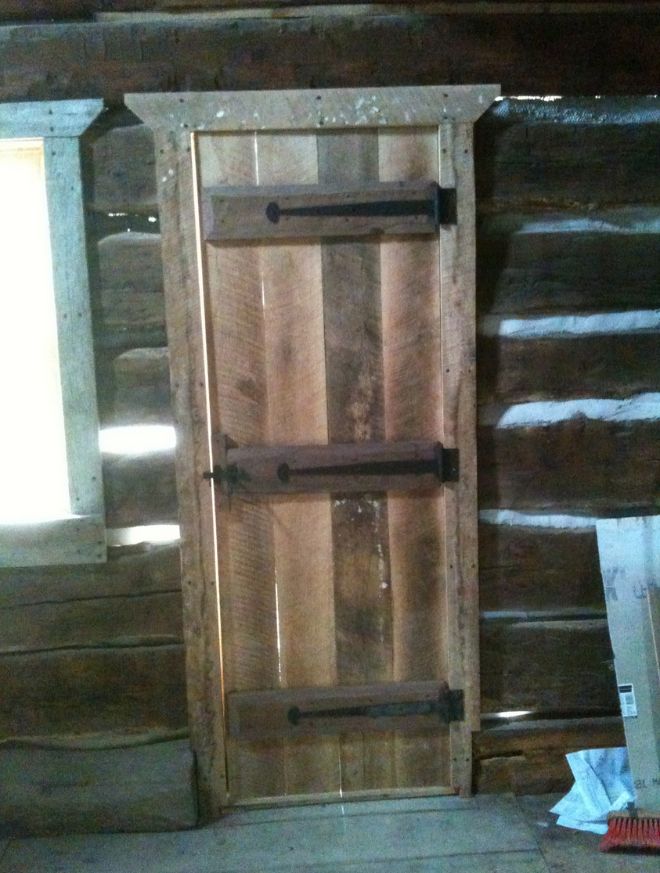 Even though Richard wired the cabin for electricity, he made sure to install an old-fashioned chandelier that holds several large candles. There are also a couple windows on the roof peak to let sunlight in.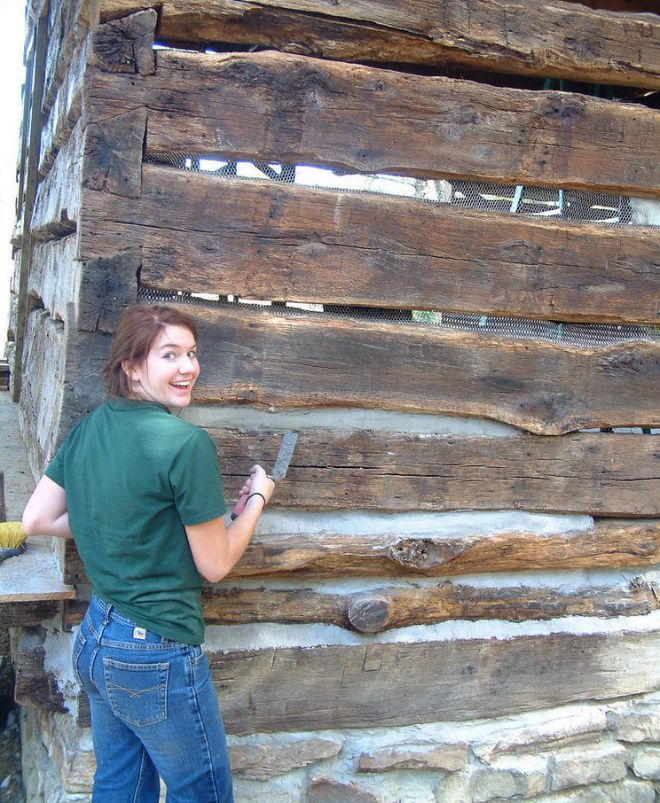 The loft is a makeshift bedroom that includes nothing more than an enormous mattress and a skylight. This addition allows the once-tiny cabin to serve as a home away from home.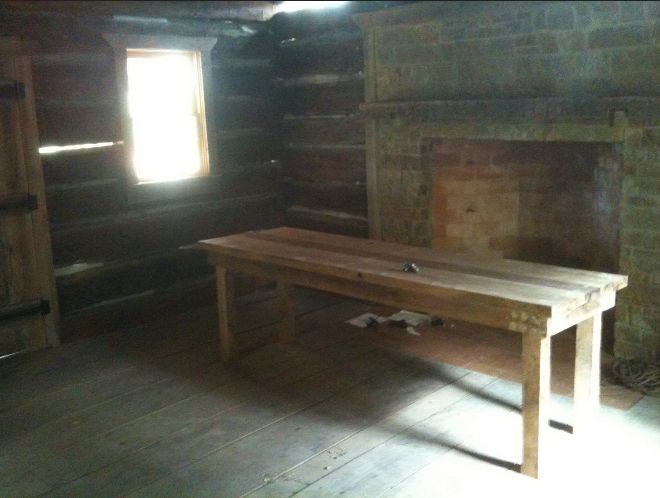 The cabin's hearth does double-duty as a source of heat and a cooking area. Whoever originally lived here likely had a similar arrangement for heating and cooking. The 1800s were a much simpler time, when daily life was hard but uncomplicated.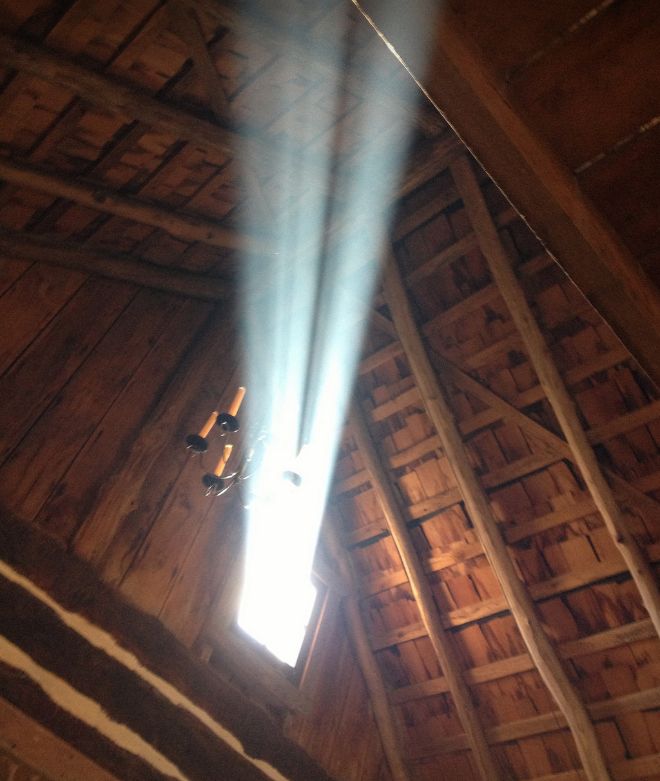 It took a full decade for Richard to get the place looking the way he wanted it. By 2013, he finally reached his goal. The cabin is now fully functional, has water and electricity, and resembles the original structure in many ways.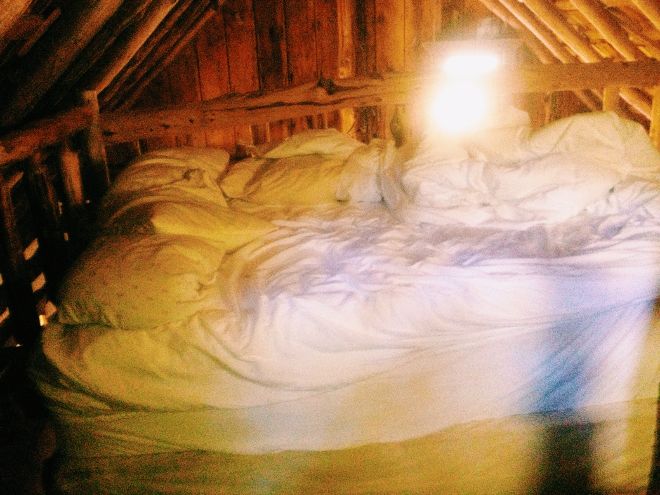 Richard and his family are still doing touch-up work on the exterior of the cabin, but the interior completed to their satisfaction. They spend vacation time there and have come to think of the once-dilapidated cabin as a real home.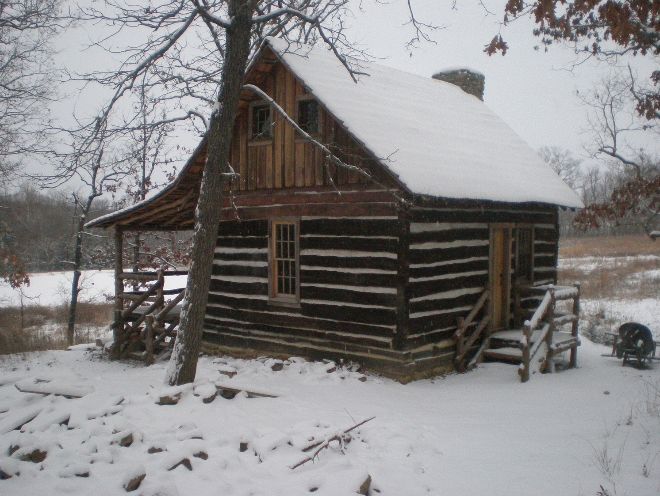 Richard's dream about having a remote cabin in the wilderness is now a reality. He and his family spend a lot of time and money making that dream happen but they are glad they did.
Now the former number-cruncher's permanent home is a stunning piece of wooden architectural art that is the envy of anyone who ever entertained the notion of chucking it all and moving to the woods.
It's a wilderness hideaway that combines comfort, class, nature and old-fashioned living. Maybe there's a $100 cabin out there waiting for you!

And if there does happen to be a fancy 'future cabin' out there with your name on it, how do you get started? Well, besides making sure you legally hold permission to the plot of land you're considering, in addition to licensing and a title deed, you need the proper materials for constructing. Let's have a look at what some of those might be…..
Some nice concrete bricks
Start with these as some of the more crucial foundational materials for getting the whole DIY project up and running. It all starts with bricks. And thankfully, in our modern world, there are lots of styles and colors you choose from. Get something durable, strong and preferably quite heavy as the foundational basis upon which the home will be firly planted upon, for the long haul…..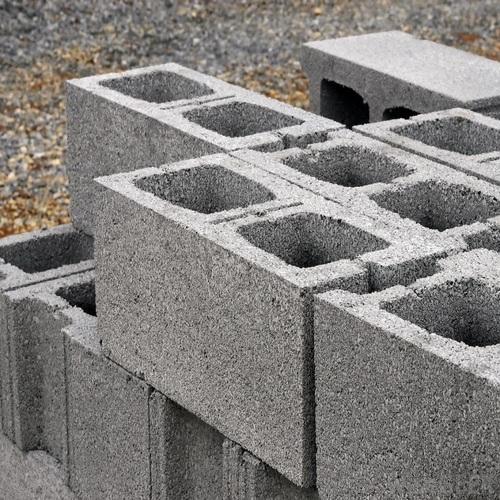 Tree log wood
Another huge material choice you need, and in bulk, because you're going to be adding quite a few logs if it's a log cabin after. Or even a wood chimney can look nice, if you've got enough pieces to pull it off just right.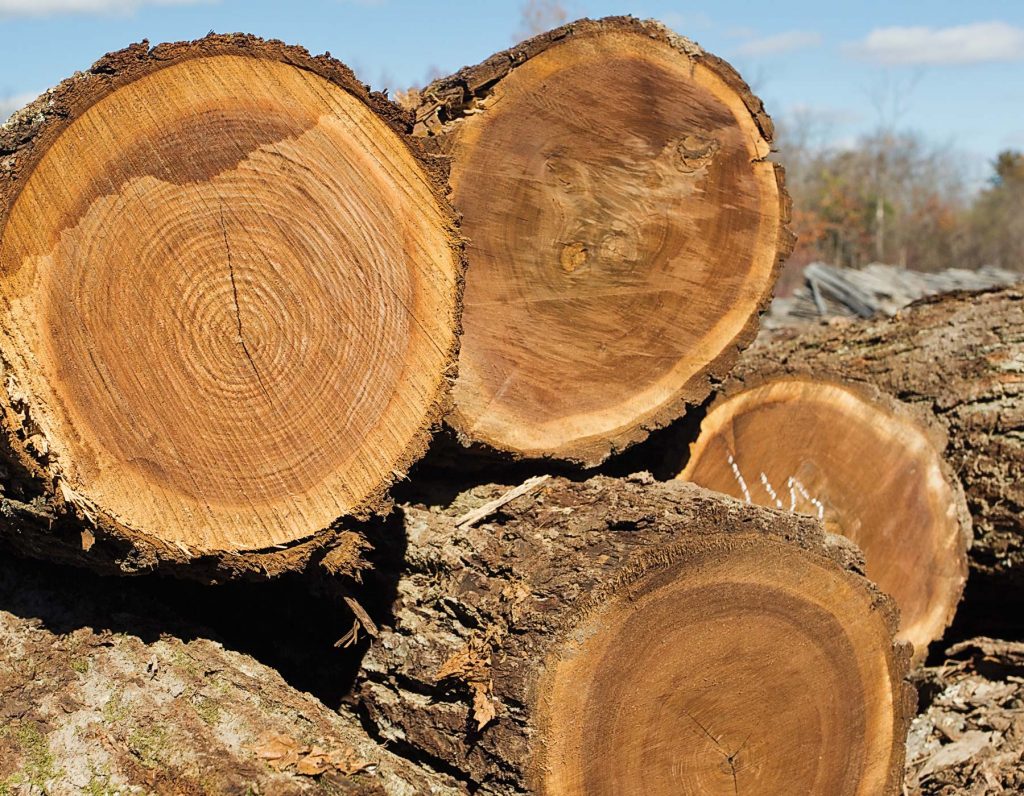 Solid roofing material
If you want to get a powerful roof going, especially one that can take wind, hail, falling objects, storms and much more, then before setting down those shingles, ensure that you have a solid, foundational roof of a permanent structure as well.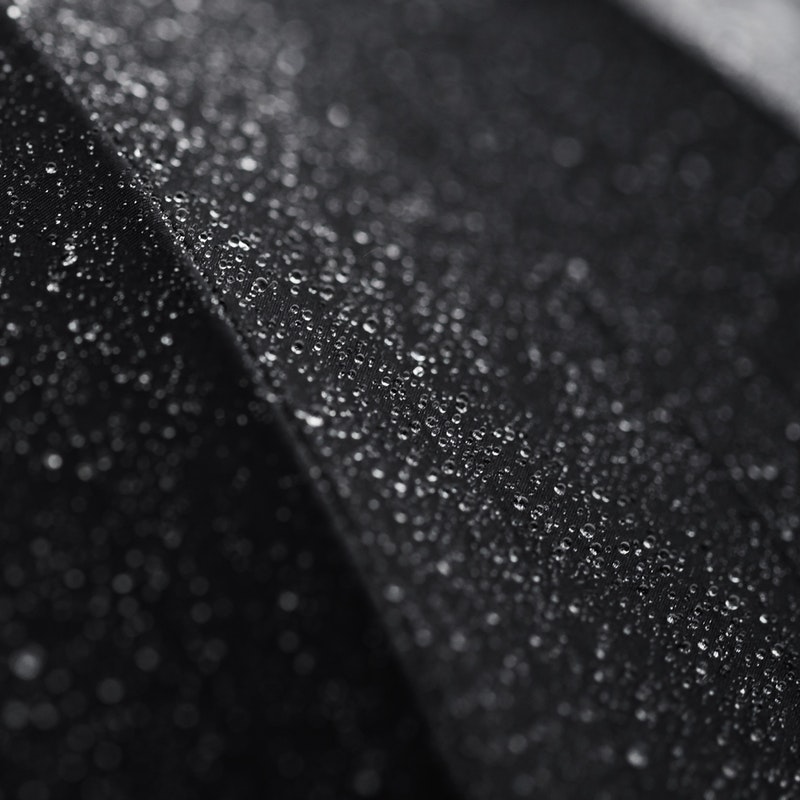 Concrete, or concrete mix, perhaps?
Mix some concrete, near the base of the home, and let it dry. You'll be amazed at the 'roughness' it can add. Get a house that not even that big, bad wolf can blow down!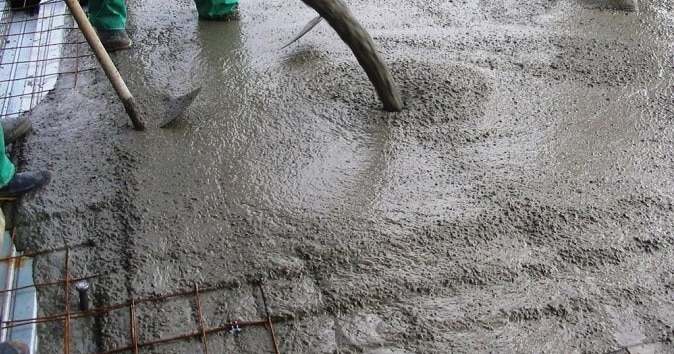 Coverings
And of course, when you leeave the site for the day, with some of your progress completed, cover things up, as best you can, from the elements. If people or animals pass by, even, they should want to not mess with your development. If the house's doors are ready, then perhaps consider getting a lock on them, as well, to protect your building materials inside while you are not around….at least until the home is finished.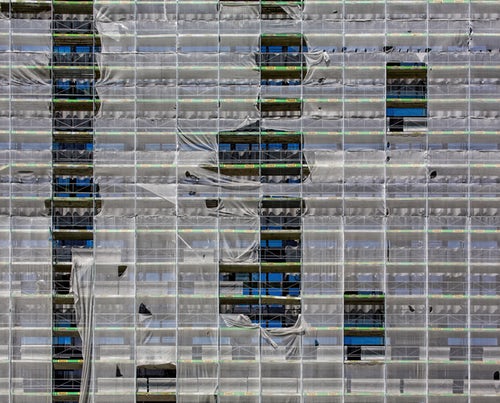 Glass (of the non – broken, not – easily – breakable kind)
You've seen broken glass, right? It's usually poor – quality glass that can break easily. But when you're building an entire home, in which your family is going to live, get something a little less penetrable than the usual – grade stuff. Go hog wild!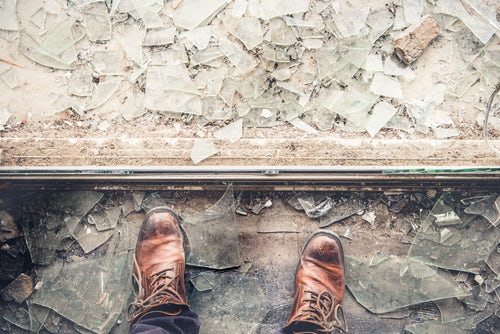 A vision
And of course, any project starts with a vision. Make sure that, in your case, it's the right one. And to give you a few ideas, you can look around at similar homes either where you live now or homes that have also been built "from scratch". Read the stories and visions of other DIY builders as well. And then, "visually map" your new home and how you want it to look, at each and every step of the building process…..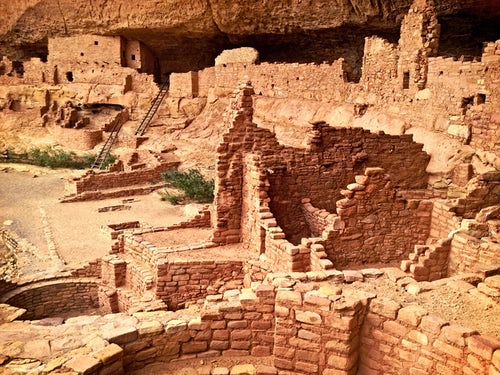 Paper for taking notes along the way
And of course, it can never hurt to bring along a pad of paper and some writing utensils. When you realize a certain quanitity, or type, of any building material, is needed, you can then jot down some notes. Believe us ; it is a whole lot better than constantly making 'mental notes', which you can easily forget, especially when it all boils down to taking specified measurements. You cannot get those wrong. Be "off" by a single inch, and it can affect your greater project, not to mention its completion date, more than you know.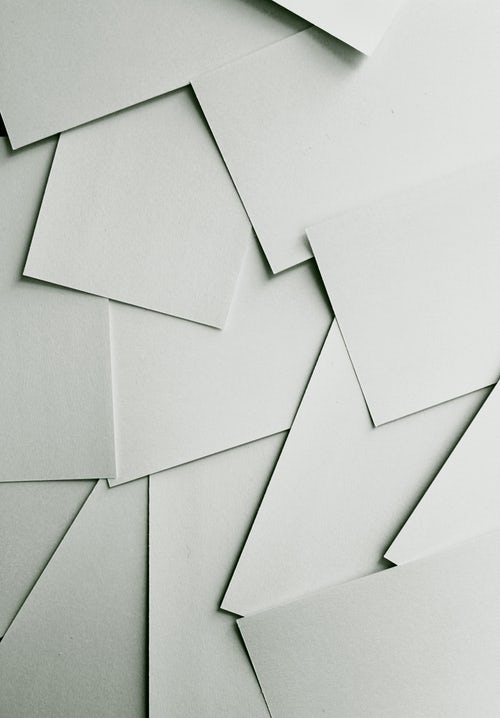 Leather (if you're also building some of the indoor furnishings, by yourself, to be a part of the new home….)
This is an optional material, usually. But if you do want to make this thing 100 % homemade, both internally and externally, then you can also make those couches, chairs, seat pads and more using fresh leather. It smells great, and it looks even better.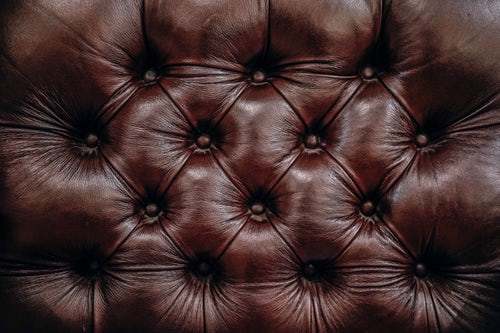 Galvanized iron
Use this in certain foundational elements where you will lay the groundwork. It can't hurt to keep some around. If anything should fall loose, or even come apart entirely, you can use this iron and mend it to solidify the need, holding numerous structures well in place at a single time. It's truly amazing what iron can do, much less galvanizing…..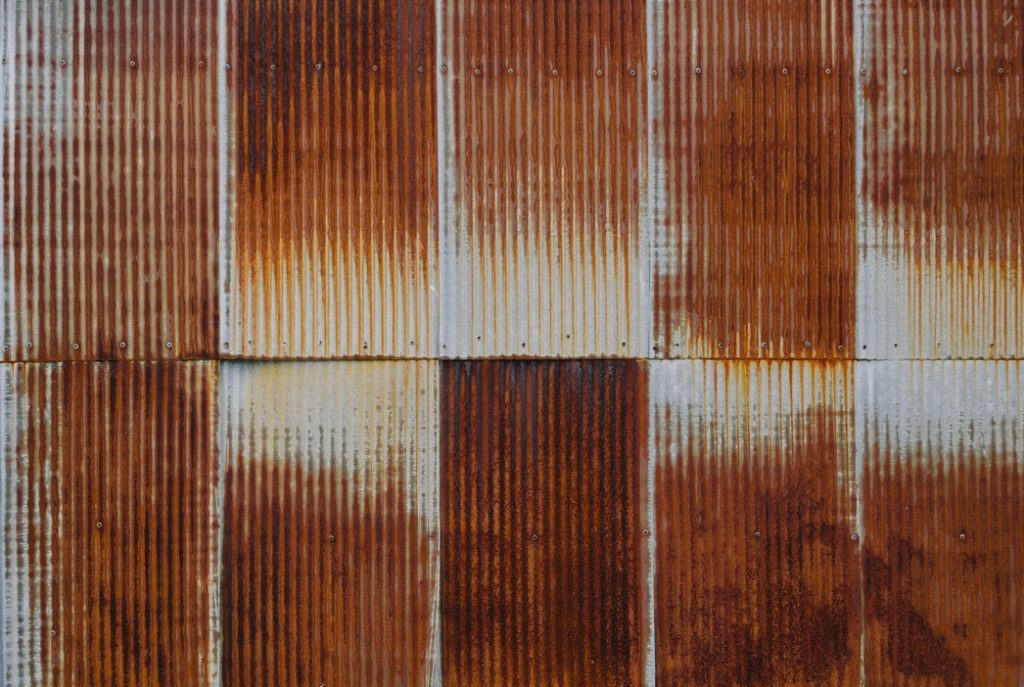 Additional wood & lumber, in various forms
Keep some extra wood parts. They can home in handy. Have all shapes and sizes near you.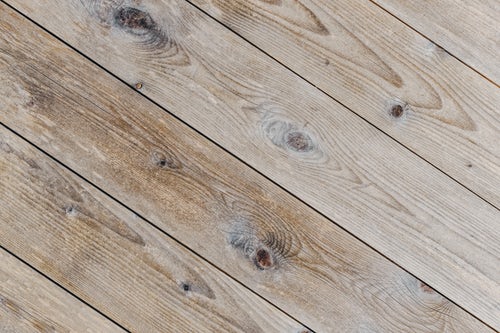 Some stone
Stone, like concrete, is also great for so many things. It's great foundational material. And it even looks elegant in certain bathroom designs. Get creative.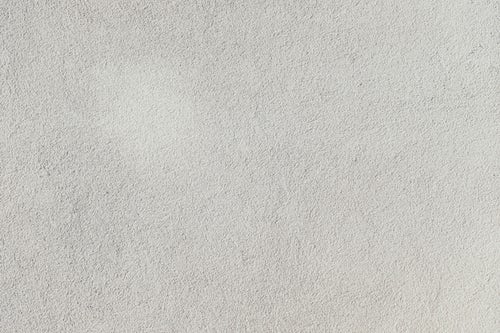 Final, top – layer shingles
Put some shingles on that roof. Add that last layer of protection. Get brick or hardwood shingles for more durability, strength and protection overall.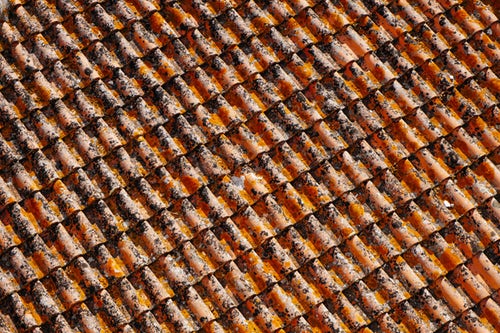 Steel rods
Keep some handy. Can it hurt to do so? Not at all. You can use these as replacement or reinforcement materials, or even to make your own fence surrounding the home.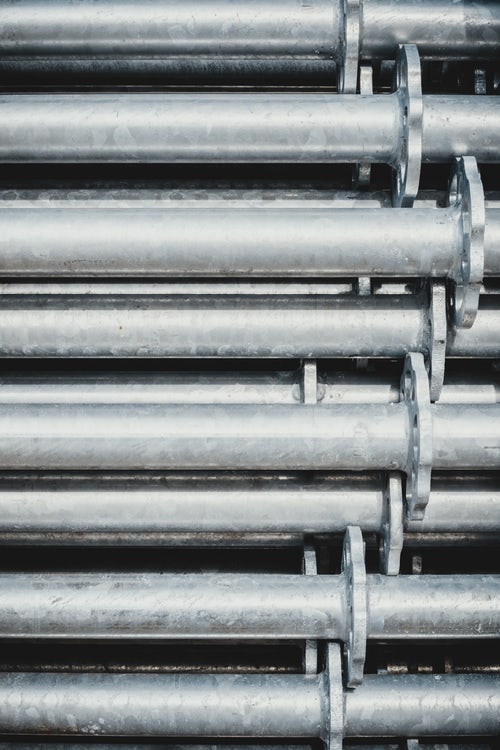 Pebbles
Spread them out around the outside of the home to form a nice, little garden area. Pebbles are always externally attractive, very visually appealing, all in all. Get them in different colors and variations of size and composition, if you wish, adding some more variety and attractibility to the outside of the home, which anyone can be drawn to as they see it. Make your guests feel like they're about to walk into someplace special……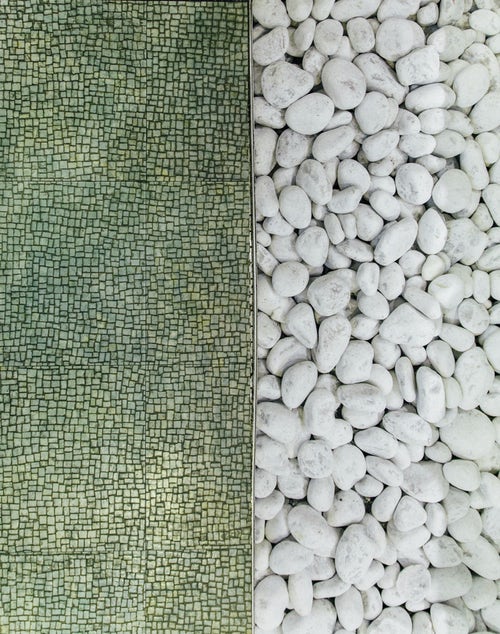 Axes
These are a no – brainer. Have at least one. You need to chop down that wood, after all.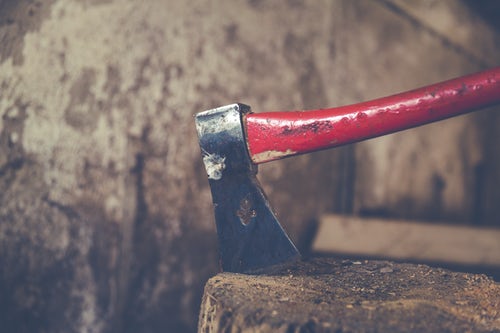 Optional chains
These can be so useful if you wish to protect your fence or other parts of your properties. Steel chains are so awesome. Even if you merely wish to "chain up" certain parts of the ongoing construction, so that no one gets in or has the option of destroying anything. When you come back to the home in progress that next day, you can unchain things and pick back up right where you had left off. Be prepared to protect your property, and if anything should fall off or break apart (even after the home has been completed and you're now living in it), you can close or seal off certain parts of it with your chain(s)….do be prepared for when you might need to pull it out for use.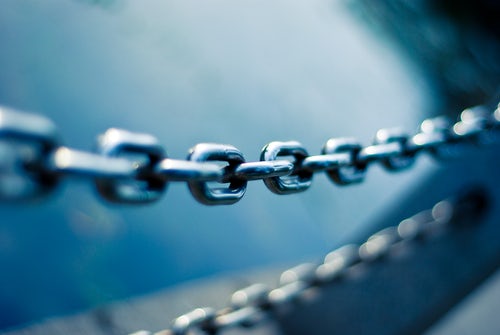 Hanging textiles
These make great wall curtains as well. Once you've got that home built, with its rooms and windows, consider these. Keep those windows covered.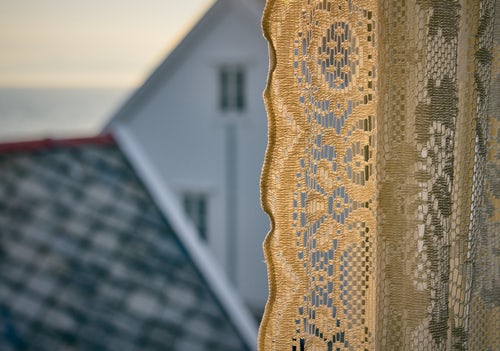 Elderly Man Found Hanging On To His Capsized Vessel For Survival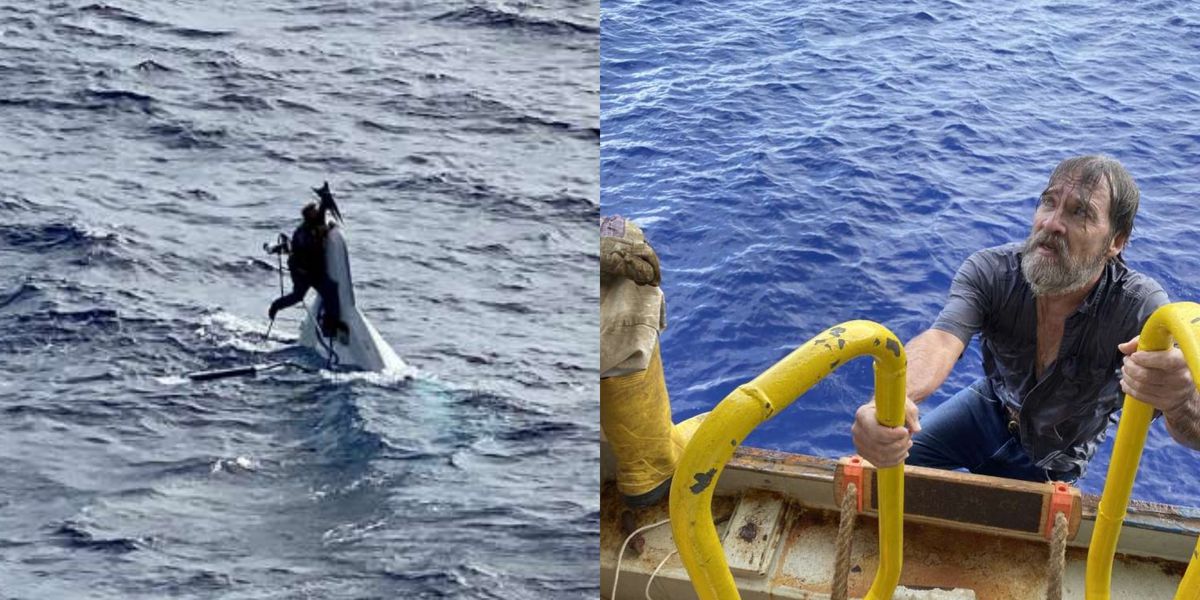 Family members, friends, fellow mariners are all thankful that a senior who went missing off the coast of Florida has been found and is receiving medical attention.
62-year-old Stuart Bee was rescued by the crew from a cargo ship en route to Denmark even as the US Coastguards and others searched diligently for him for two consecutive days.
Mr. Bee was hanging on for dear life to the bow of his boat and waving his shirt desperately to draw the attention of anyone in the approaching vessel. Little did he know that they were headed to retrieve him from the salty water and overall weather he had been exposed to for the three days.
The crew on the vessel known as Angeles had been on the lookout for the stranded man as they had received an enhanced call from the United States Coast Guard to stay alert for a missing sailor and his vessel. The critical message from the Coastguards reached every large boat within a certain mile radius to help with the mission.
How did Mr. Bee end up in this horrific situation?
About 4:00 Friday after Mr. Bee went for what was deemed as a typical ride out to sea, which would only be for a few hours. He was onboard a recreational Sea Ray boat named Sting Ray; a 32-foot vessel left to sea from Cape Marina at Port Canaveral.
Mr. Bee, who would typically return to the Marina, had not done so up to Saturday morning, which drew the concern of another marina member. The fellow seaman decided to report him missing just before midday on Saturday, less than 18-hours after the Sting Ray had left the docks.
He emphasized to Coast Guard officials that it was highly unusual for the small boat to be out at night and, even more so, such a long time.
All this time, the sailor was stranded at sea due to mechanical difficulties on his boat while more than eighty miles away from the coast. This rendered the boat immovable, and Mr. Bee had to call it a night. It's, however, a night he won't soon forget. On his second night stuck at sea, he noticed around midnight that the vessel was rapidly taking on water. This could not have been worse timing since everything around the mariner was pitch black.
The boat eventually capsized, and he clung to it with all he had, hoping for someone, anyone, to pass by and see him.
The Angeles crew members aboard their 225-foot cargo ship had been vigilant from the moment they got the Coast Guard message, and it reaped success. According to US Coast Guard Petty Officer 1st Class David Micallefto, about 11:00 Sunday morning, the Angeles crew sighted Mr. Bee and rescued him. To think he could summon the strength to wave after being exposed to the elements all weekend was indeed an inspiration to his rescuers.
Earlier that morning, a US Coast Guard team from Clearwater, with the assistance of an Aircraft hovering, made futile attempts to find the missing mariner. It was a sense of relief when they got the call from the Angeles crew that they had spotted Mr. Bee and rescued him.
Mr. Micallefto emphasized that everything about the rescue is so "amazing." He said the Coast Guard is grateful to the Angeles team for responding so positively to the broadcast about the missing man. He says, more importantly, Mr. Bee can spend Christmas with his loved ones.
An important point to note is the unity among mariners. Everyone heeded the call for assistance, from the US Customs and Border Patrol to passing vessels. It proved to be profitable with the man's rescue.