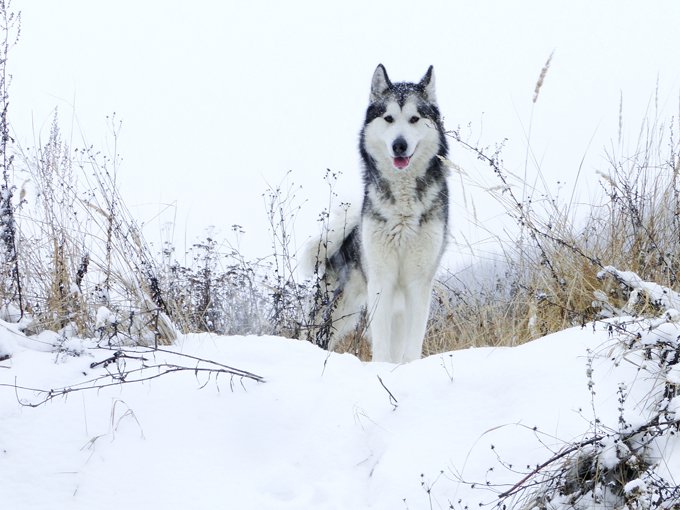 Dog Breeds That Might Not Be Family Friendly
There is no such thing as a bad dog, just a bad owner. While this sentence is undeniably true, families should still be cautious in their approach to bringing in a new pup to the household. Any dog can make a great family pet, but some breeds have legitimate traits that can make them problematic for being around children. Today, we are going to be looking at 40 different dog breeds that might pose potential problems for families with small children.
Rottweiler
Rottweilers are powerful dogs that make for great family pets. Unfortunately, they are incredibly protective and this can end up being problematic for small children. Rottweiler's aren't any more prone to attacking people than other breeds, but they do respond to stimuli in ways that are far different than other breeds. A laughing or screaming child could startle a poorly trained Rottweiler, thus causing them to react with violence.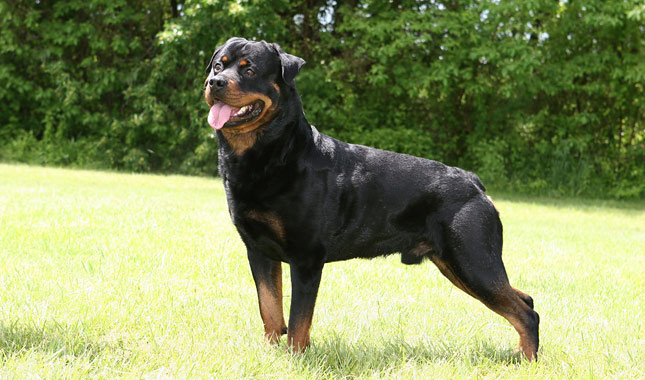 Greyhound
Greyhounds are beautiful, calm, and slender dogs. Known for their slim build, Greyhounds require calm and quiet environments in order to live comfortably. These emotional dogs can become stressed out by rambunctious children and the results can be negative and potentially even dangerous. If you have small children, consider a different breed.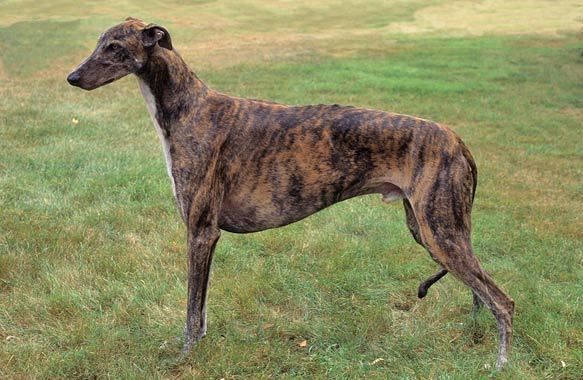 Jack Russell Terrier
While Jack Russell Terriers are small and adorable breeds, they are far from child-friendly. This breed of dog is energetic and prone to wild horseplay which can be a risk for small children. Jack Russell's make for great family pets, just wait until your kids get a little older before you adopt a Jack Russell.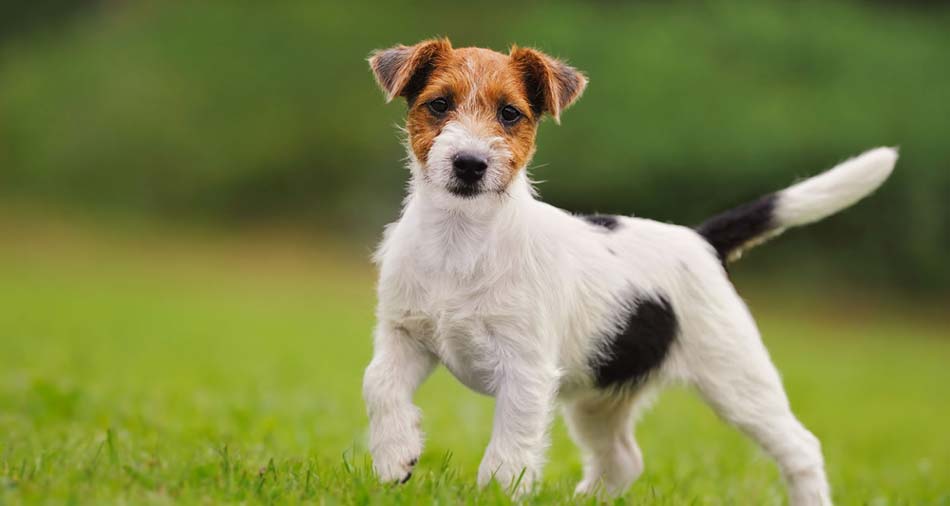 Bullmastiff
The Bullmastiff is known for being massive in size and agile on their feet. Even though this breed is known for being friendly and fun-loving, their pure size makes them a menace for families with smaller children. A Bullmastiff requires a ton of attention and playtime so if you choose to adopt one, make sure you have a large yard.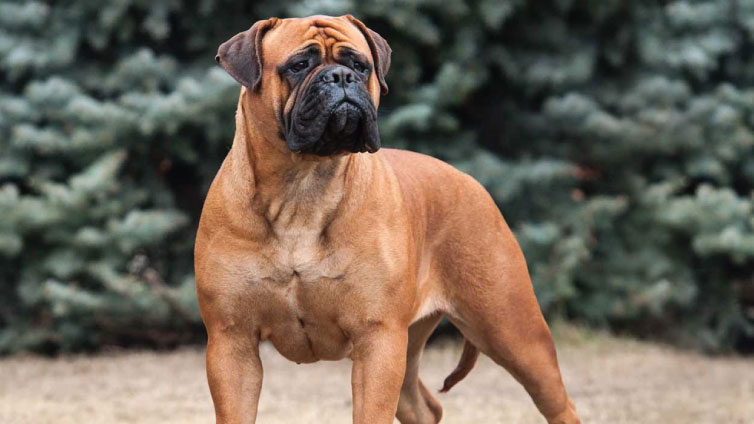 Dachsund
Originating from Germany, the Dachshund is known for its long, low profile. Initially bred for hunting small animals, the Dachshund can be strong-willed and tough to train. Dachsunds are also prone to suffer from 'little dog' syndrome where they feel like they have to establish themselves as the dominant force in the room.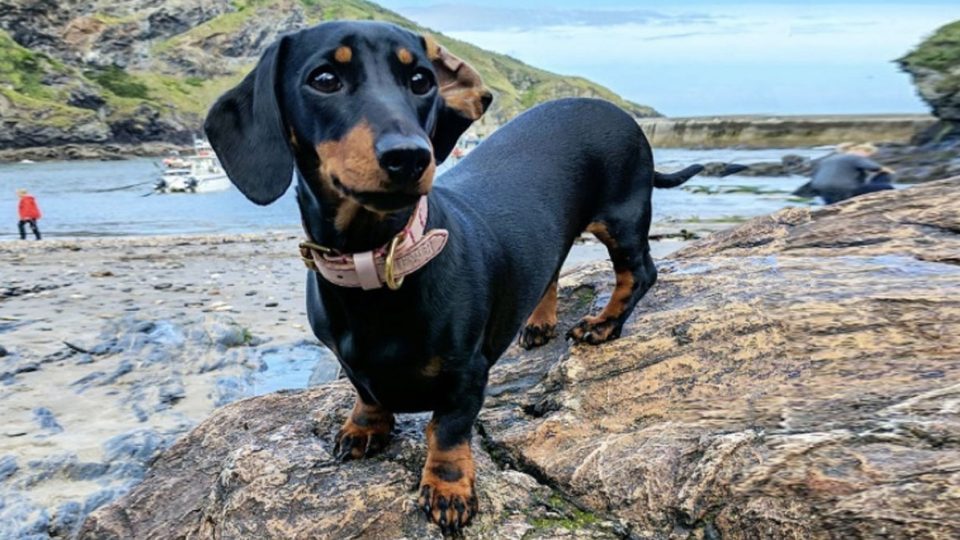 French Bulldog
Despite how adorable this breed of dog is, the French Bulldog isn't actually great for households with small children. The French Bulldog is a jealous breed that requires affection and consistent training. If not supplied, the French Bulldog can bully your children for your attention. Not a great problem to have!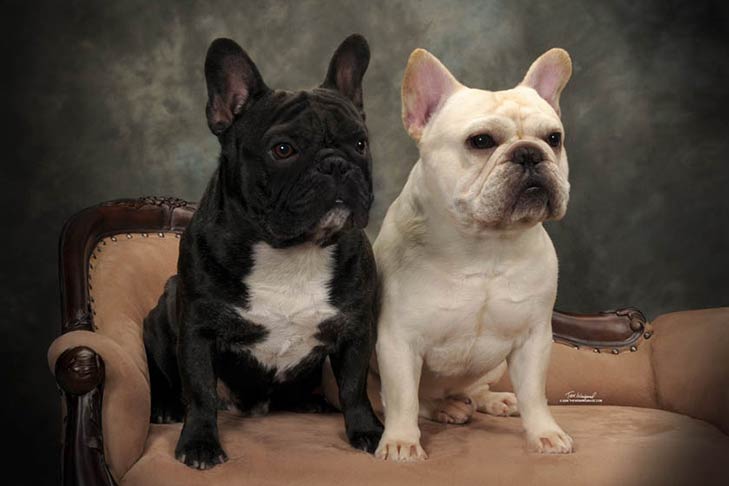 Dalmatian
Your kids may love '101 Dalmatians' but that doesn't mean that you should be bringing one home. Dalmatians are strong-willed pets that love to be active, hunt, and play games. Dalmatians have also been used as guard dogs which makes them ideal for families with older children. However, their difficulty socializing can lead to issues within the home. If you are deliberate with your training, however, Dalmatians can be a healthy addition to the home.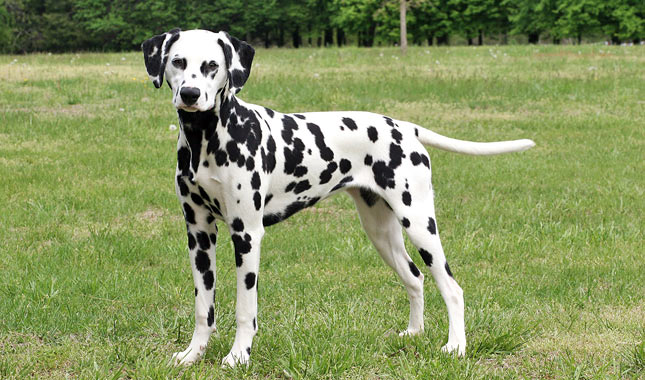 Saint Bernard
Made iconic by the children's film 'Beethoven', the Saint Bernard is quite the popular breed! This huge dog requires intensive training and handling due to their size and energy. Like other large breeds, their sheer size makes them problematic around children.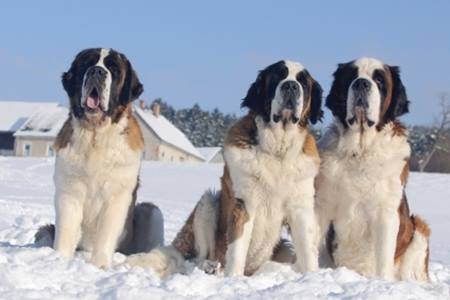 Doberman Pinscher
The Doberman Pinscher is known for its sharp profile, pointy ears, and fierce demeanor. Dobermans are used often in military service, and they require extensive exercise in order to stay happy, healthy, and content. Doberman's can become aggressive if they are not properly trained and their aggression is compounded by their natural strength.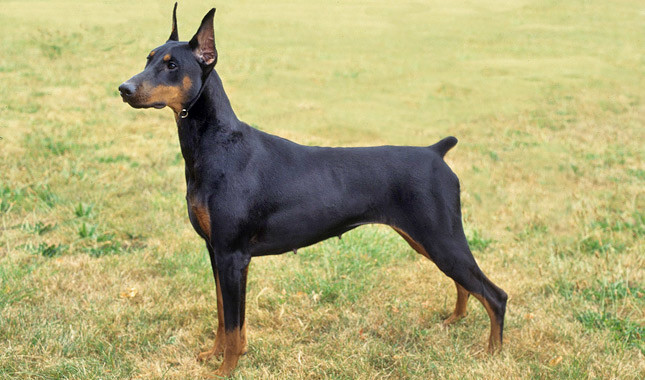 Siberian Husky
The Siberian Husky is one of the most beautiful breeds in the world, but they don't make great family pets when you have small children involved. With an endless supply of energy and a massive build, the Siberian Husky can cause more problems in the home than you might anticipate. When properly trained, however, they become an amazing family pet around older children.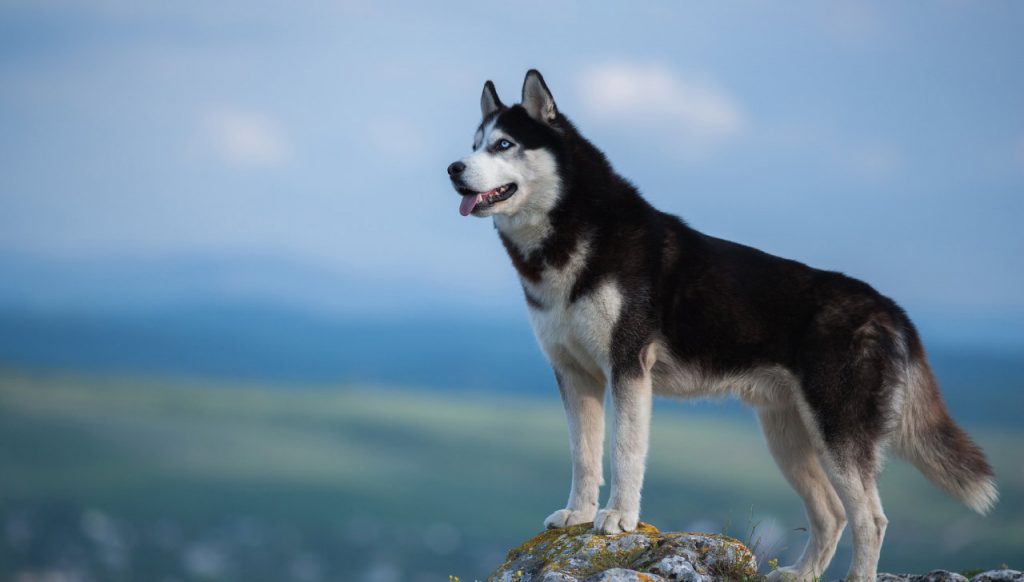 Dogo Argentino
Some people call the Dogo Argentino ugly, but we disagree. From Argentina, this breed of dog is popular in the hunting world as well as in law enforcement agencies. This is a tough, strong-willed breed of animal that has unfortunately been appropriated for illegal dogfighting. Dogo Argentino's are known to lash out even without warning which makes them simply too problematic to put in a home with children.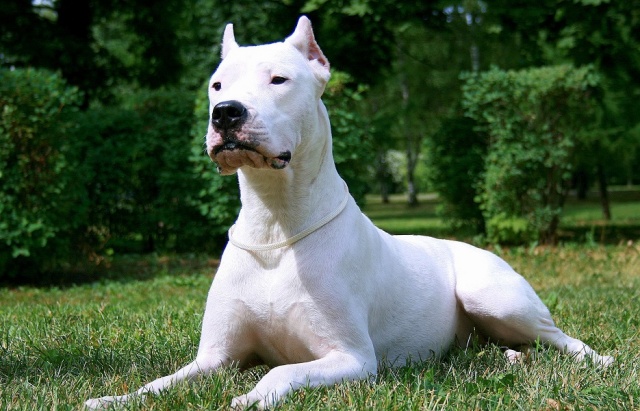 English Toy Spaniel
This small, cute breed of dog looks like it would be perfect for children. Unfortunately, the English Toy Spaniel requires much more grace and elegant handling than most little children are able to offer. The English Toy Spaniel is also prone to lashing out when they feel like they are mistreated which can be problematic for children who struggle to properly handle pets.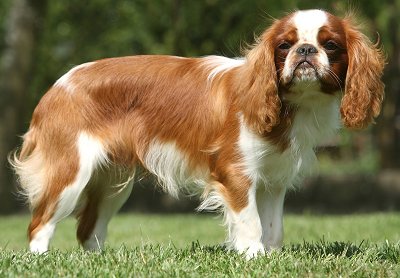 Staffordshire Terrier
The American Staffordshire Terrier is an intimidating breed that is stout in build and sharp in mind. When properly trained, the Staffordshire Terrier can be a lovable member of the family. Smart and active, this breed of dog can be a perfect family pet. Unfortunately, if you are not able to keep up with their rigorous exercise demands, you'll find yourself with a dog that misbehaves around the home.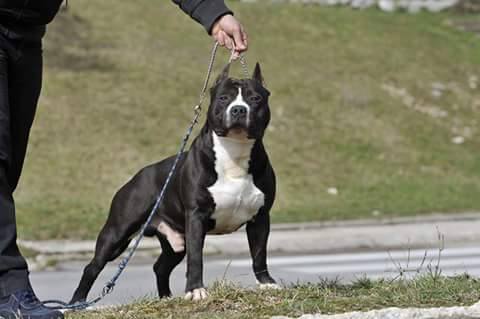 Chinese Shar-Pei
The Shar-Pei looks like a soft bundle of blankets, so why wouldn't you want one with your children? Despite their docile demeanor and soft build, the Chinese Shar-Pei is known for being aggressive when challenged, so make sure that you spend extra time ensuring that yours is properly trained.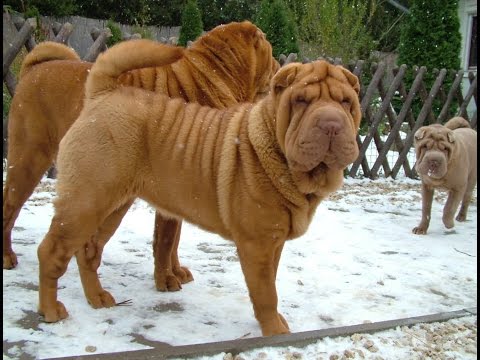 Weimaraner
The Weimaraner is an agile and lithe breed of dog that needs to run every day in order to expend energy. The Weimaraner is quick to boredom and prone to troublemaking if they aren't physically often exercised and trained meticulously.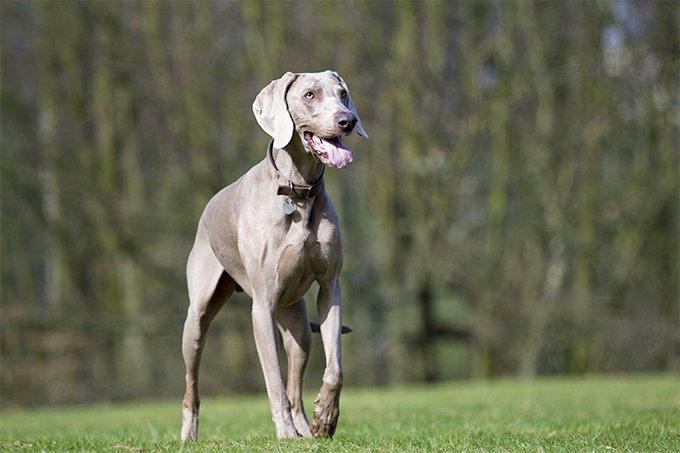 German Shepherd
German Shepherds can make fantastic family pets when they are properly trained. German Shepherds are smart, loyal, and incredibly obedient when they've been trained in the appropriate way. Due to these traits, the German Shepherd can commonly be found in police academies and police departments throughout the country. Unfortunately, German Shepherd's require a level of training that many homeowners won't commit to.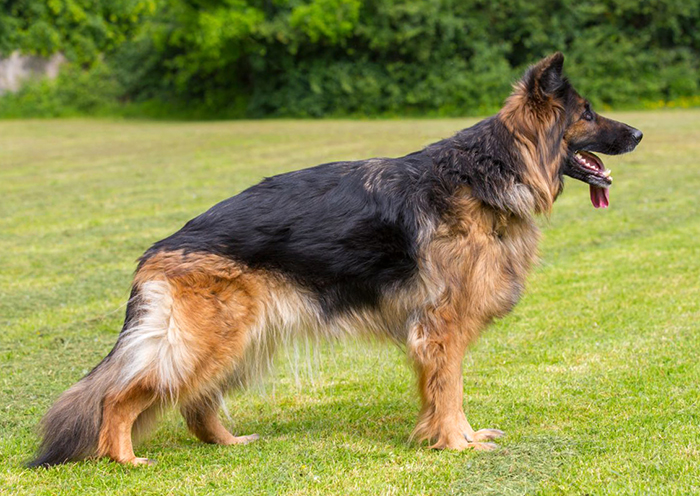 Neapolitan Mastiff
Originally from Southern Italy, the Neapolitan Mastiff is a dominating presence with a heavy, thick-set build. The Neapolitan Mastiff is commonly used as a guard dog but due to their clumsiness and natural size, they may be problematic around small children. Not to mention, their constant drooling can be tough to keep up with.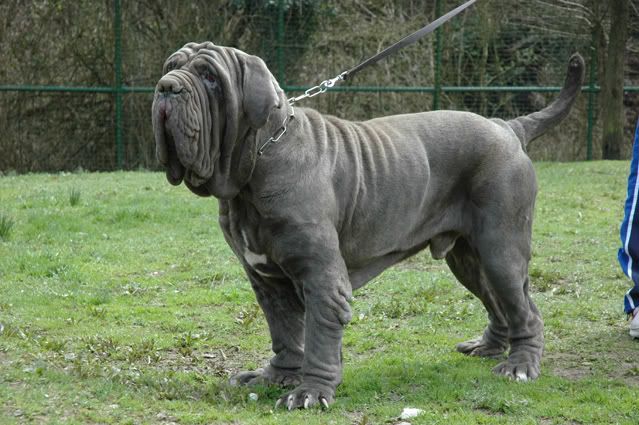 Australian Shepherd
Australian Shepherd's are beautiful dogs known for their mottled coats and their use as rescue animals. This breed needs daily exercise and intense training in order to prevent any behavioral problems from developing.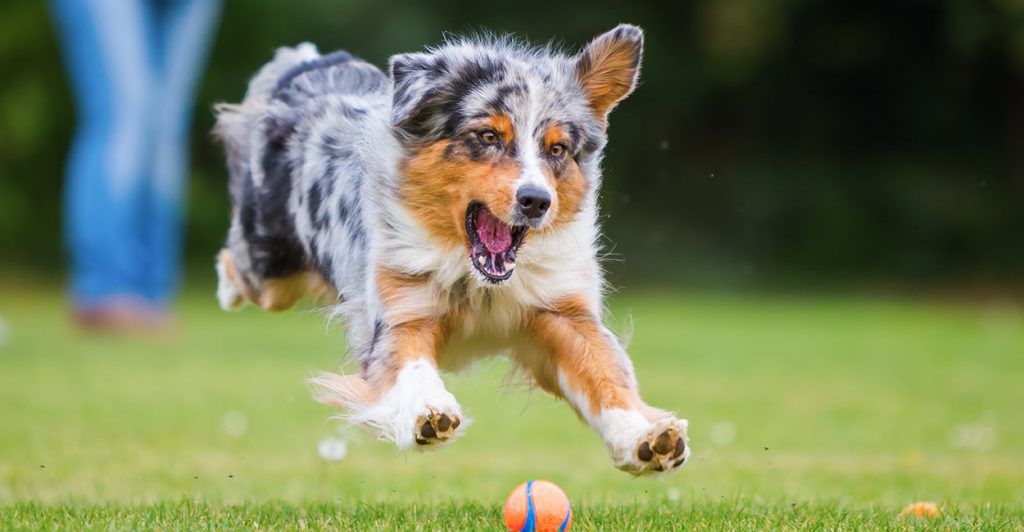 Presa Canario
The Presa Canario is a large animal that can be quite intimidating at a glance. The Presa Canario was initially bred for handling livestock and their name actually translates to 'Canarian Catch Dog'. Presas require a strong hand in the household in terms of training and they require constant exercise in order to stay happy and healthy. Consider obedience training if you want to take one of these dogs to your home.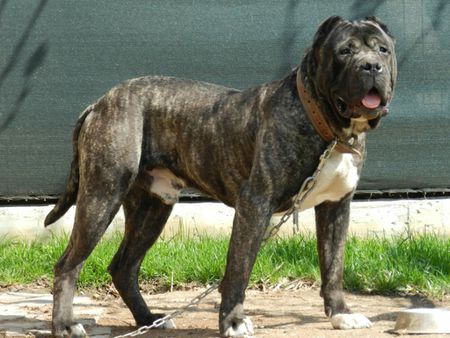 Chihuahua
How can a pupper so small be bad for children? Unfortunately, despite their adorable aesthetic, Chihuahua's are stubborn dogs that can become both jealous and aggressive around children. Despite their size, this breed loves to assert dominance over everyone in the room — even children. So, take some time considering these factors before bringing a little Chihuahua home.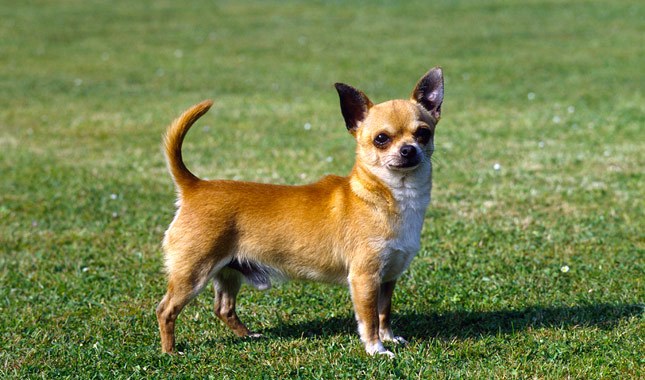 Tosa Inu
The Tosa Inu is a fascinating dog with an average weight of up to 200 pounds. The Tosa Inu is one of the largest Japanese dog breeds in the country, and they have a mixed history. While known for their composure, the Tosa Inu has also been bred for dogfighting which is very unfortunate. You'll need to properly train your Tosa Inu in order to reap the benefits that their natural composure and affection can offer.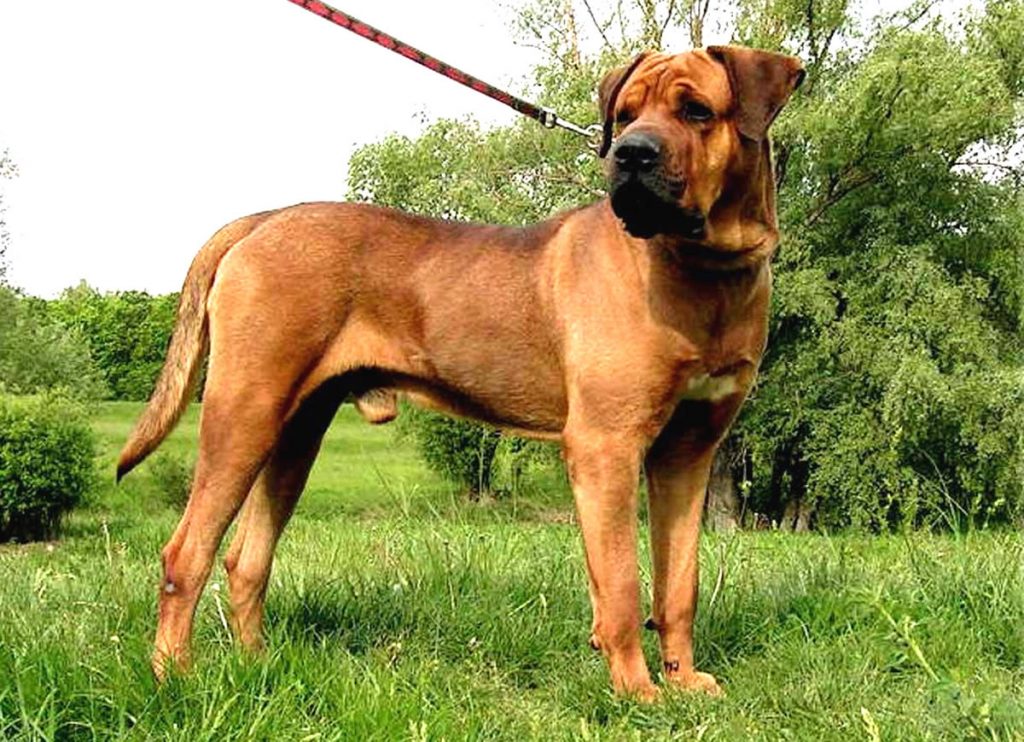 Rhodesian Ridgeback
The Rhodesian Ridgeback hails from South Africa. This large and impressive breed has quite the reputation throughout SA which includes being known for attacking humans. Rhodesian Ridgebacks can look docile enough from the outside but their quick temper and unpredictable nature can make them difficult to turn into pets in a home with susceptible children.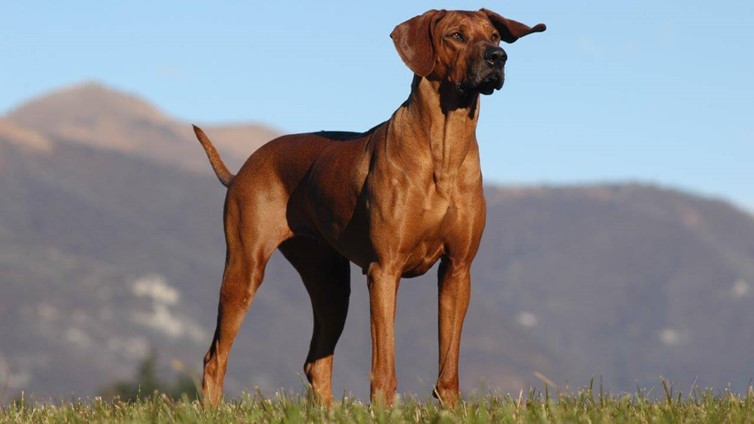 Alaskan Malamute
This gorgeous breed is made to survive in the harshest of environments. The Alaskan Malamute is difficult to train and stubborn in the face of 'smaller members' of the pack. This breed also sheds a lot of fur, so you'll have to keep up with your grooming.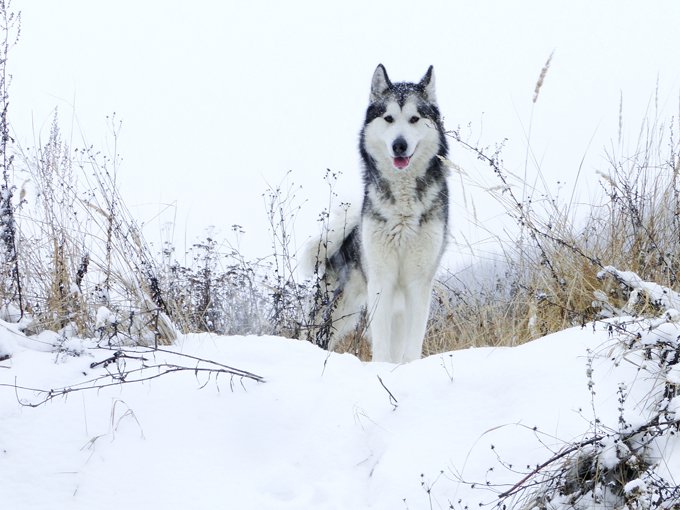 Newfoundland
The Newfoundland is one of the largest dogs in the work. Typically, black or brown, the Newfoundland is known for being a dominating presence in the home. While Newfoundlands are typically great family dogs, their size needs to be noted when considering bringing them into the home. Newfoundlands can weigh up to almost 180 lbs which can be dangerous around small children.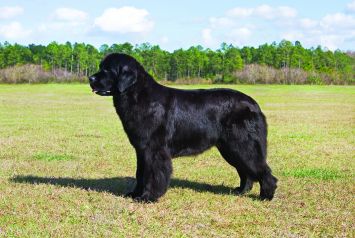 Skye Terrier
The Skye Terrier is a long-haired breed that was initially bred for hunting. Despite their diminutive size, the Skye Terrier is known for being aggressive as well as fearless. This breed is tough to integrate into a home with other dogs and that naturally means that they can struggle with small children.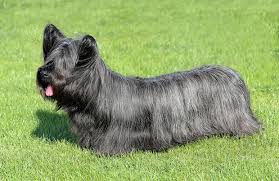 Affenpinscher
How can such a little dog cause so many problems? The Affenpinscher is known for being curious and stubborn which makes for a tough combination to have around children. Affenpinscher's are also quick to defend themselves when they feel threatened, even if the threat is just from a child playing near them.

Cane Corso
The Cane Corso is an Italian breed of dog known for having a large and athletic body. Cane Corsos are known for being fiercely loyal and intensely protective around their family members. Unfortunately, Cane Corsos can be protective and suspicious around strangers which can make them unpredictable in certain situations.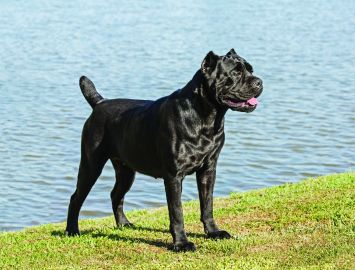 Pekingese
The Pekingese looks ultra soft and cuddly, but you don't want to let your children clutch them like a toy. The Pekingese is an independent breed that does not like to be manhandled which can be difficult to teach small children. On top of their intensive grooming requirements, Pekingese are small enough that they can be harmed by manhandling when children aren't careful enough with them.
Great Dane
There is no mistaking the Great Dane for any other breed on our list. The Great Dane is one of the tallest dogs in the world, and they certainly leave an impression. Great Danes are powerful dogs that love to establish their dominance. If you have small dogs or small children, the Great Dane can be a natural problem in the household. However, if you raise your Great Dane from being a puppy alongside your children, you might have better luck with the breed.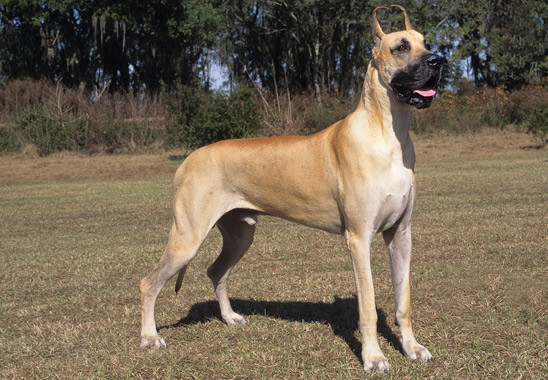 Chow Chow
The Chow Chow is a large and fluffy dog, so we might naturally feel inclined to believe that they are good around children. Unfortunately, Chow Chow's require strong leaders in the home in order to train them and keep them behaving properly. Chow Chows fall in love with the alpha in their home, and they can become very protective, even against other members of the family.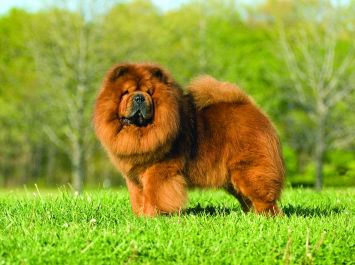 Akita
The Akita is an Eastern Asian breed that was bred initially to be a household security dog. With a strong-willed demeanor and an instinct to protect their family members, the Akita makes for a natural family pet. Unfortunately, Akita's are known to react suddenly too loud noises and sudden movements. If you want to have an Akita at home with your children, get one as a puppy and raise them closely alongside your children so that they can get used to the behavior.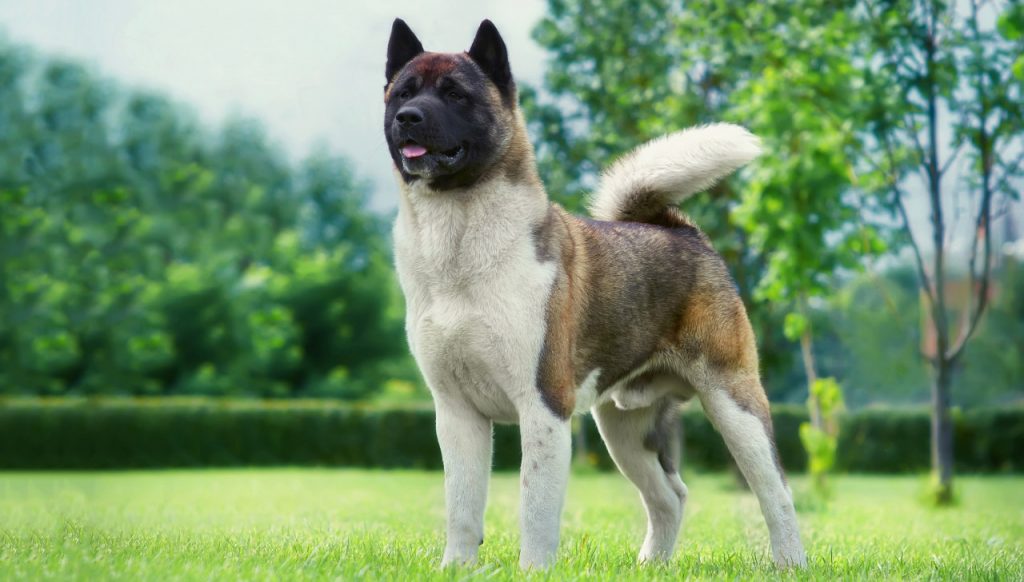 Bull Terrier
The Bull Terrier is a striking breed of dog known for their sharp features and blunted nose. Small in stature, the Bull Terrier is incredibly strong and robust. Bull Terriers are independent and loyal to their owners, yet they are also stubborn and strong-willed. Bull Terriers are prone to skin allergies and need extra handling in order to ensure their proper training.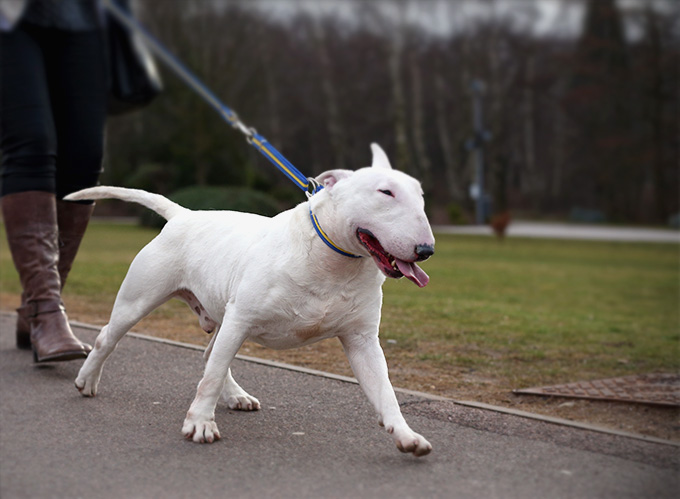 Japanese Chin
The Japanese Chin is a small, adorable breed of a companion dog. Initially bred for royalty owners, the Japanese Chin can be very demanding of your time and attention. If you have small children, you'll need to balance your affection to both in order to keep the Japanese Chin happy.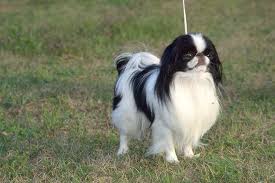 American Bandogge
The American Bandog, or Bandogge, is an English breed of dog that has been around since the Middle Ages. These large animals are strong-willed working dogs that were consistently used as security dogs and family protection animals.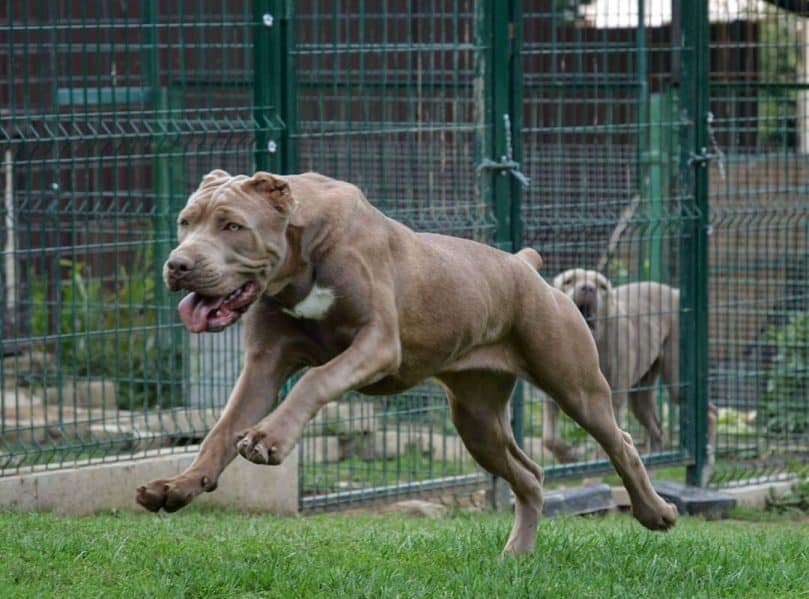 Afghan Hound
The Afghan Hound is a striking breed of dog known for its long and flowing coat. Outside of intense grooming requirements, Afghan Hound's require professional and consistent training in order to behave consistently. This breed can be playful, but they also show signs of aggression.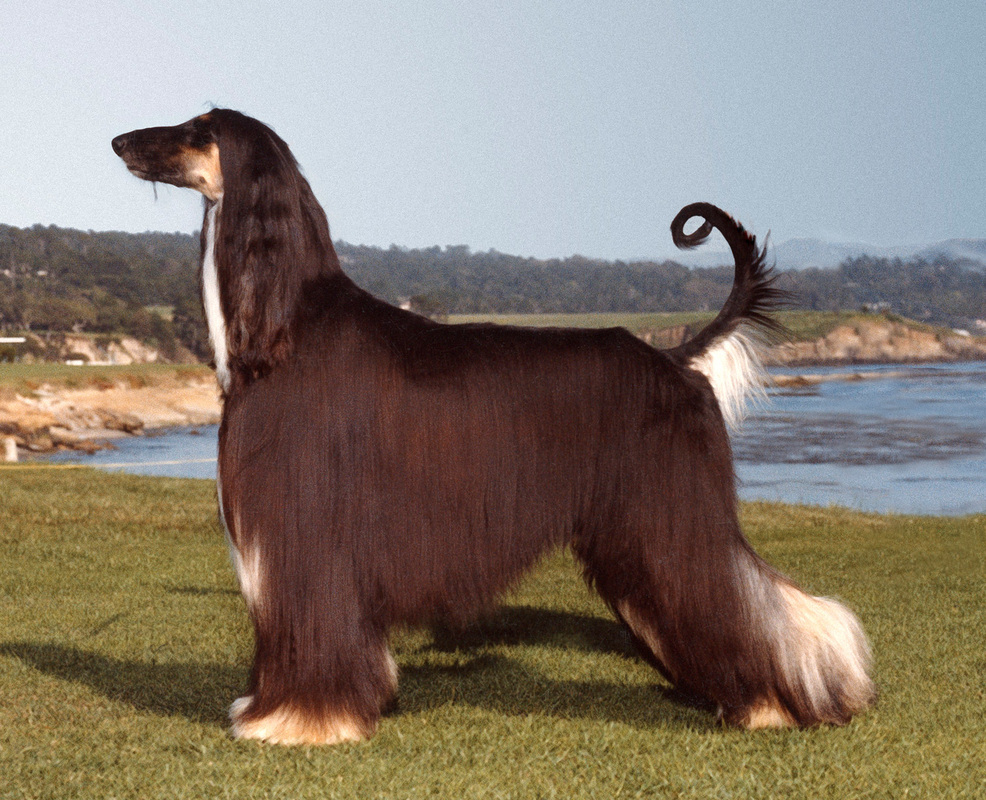 Wolfdog
It stands to reason that bringing in a half-wolf animal into your home is probably something you'll want to be careful with. Wolfdogs are beautiful and noble creatures that have an innate wildness about them. However, Wolfdogs have been domesticated, and they can make for loving pets. Wolfdogs need a large amount of space to play as well as professional training in order to keep their demeanor in check. With that being said, we'd never advocate bringing a Wolfdog into a home with children.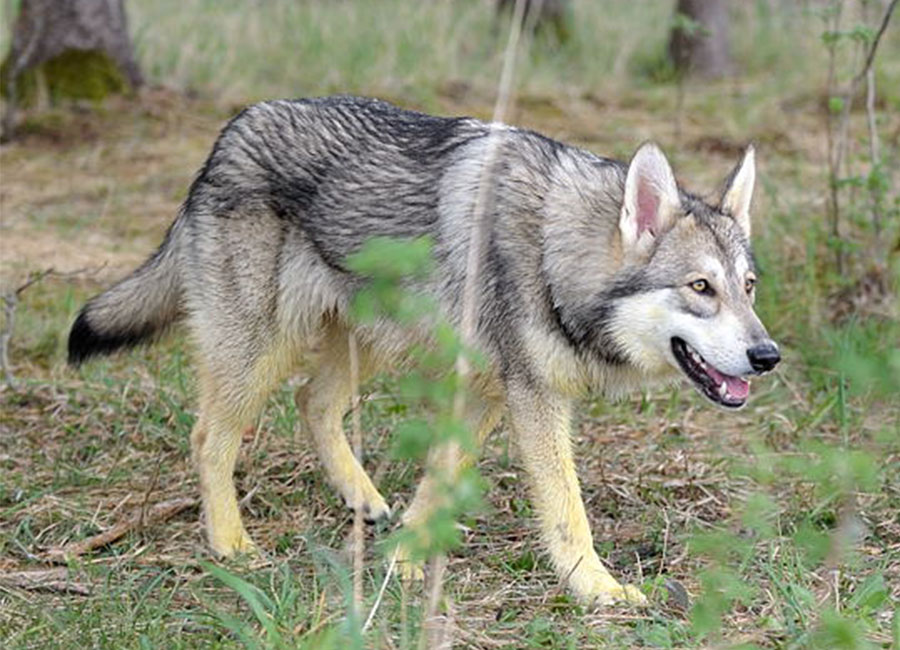 Shih Tzu
If this breed were any larger, they'd easily top our list for least family friendly breed. The Shih Tzu requires a ton of special care, and they are prone to reacting in fright when startled. Unsupervised children playing with a Shih Tzu is a recipe for disaster due to how unpredictable the Shih Tzu can be.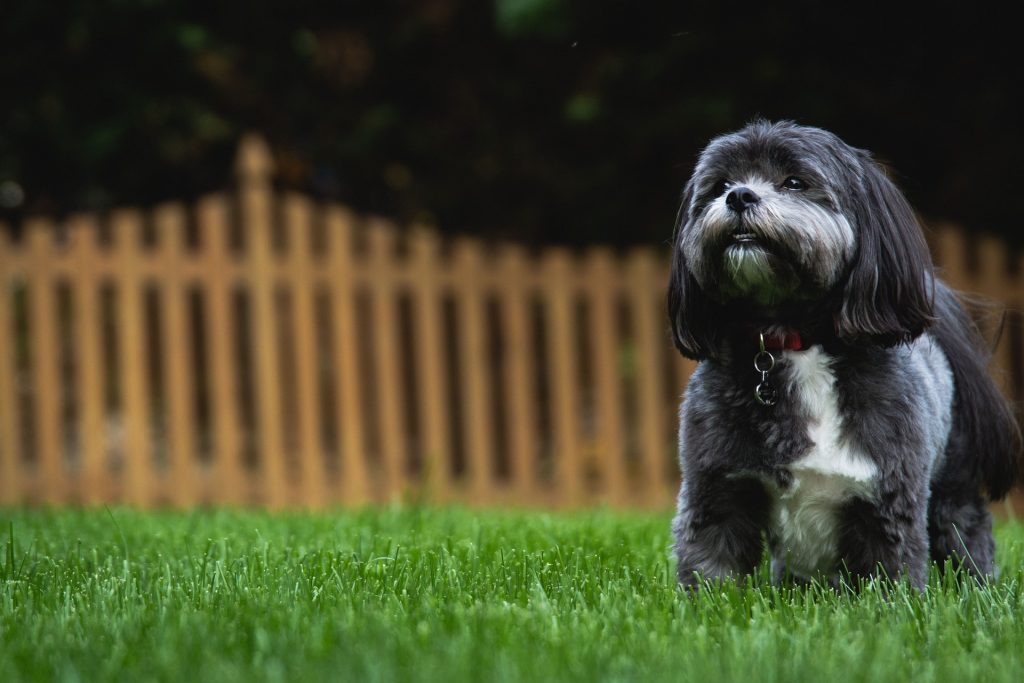 Fila Brasileiro
The Fila Brasileiro is as beautiful as it is intimidating. Also known as the Brazilian Mastiff, this large breed of dog has gained popularity throughout Brazil as both a security and hunting dog. The Brazilian Mastiff is massive and prone to aggression, so you'll need a strong and steady presence in the house to make sure that they are trained.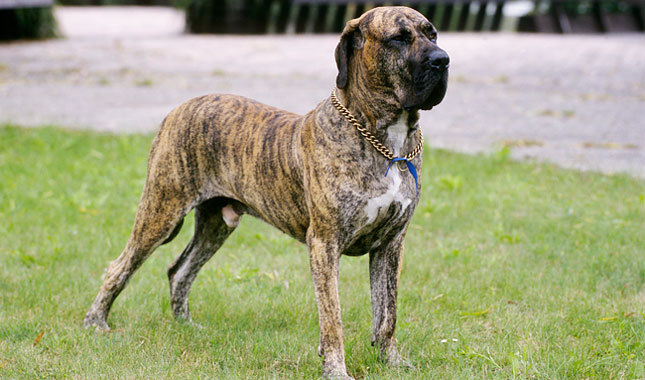 Basenji
The Basenji is a hunting dog from Africa that was originally bred to work extensively in the hunting of small mammals. Basenjis are similar to Dingoes in many aspects, and they require extensive outdoor playtime and exercise. While the Basenji is a small breed of dog, their strong will makes them tough to have around children.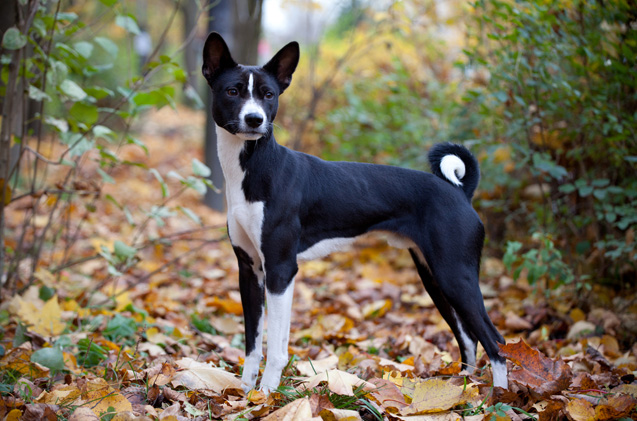 Pit Bull
The Pit Bull is probably the most divisive breed of dog in the world. There are actual laws around the country that prevent owners from having this breed in certain areas. The Pit Bull has largely suffered from being illegally used in the world of dogfighting and due to the nature of their breeding, their aggression can manifest. Pit Bulls are incredibly strong and make up more than 30% of fatalities relating to dog bites. With a good owner, Pit Bulls will never be a problem. Unfortunately, there aren't always great owners.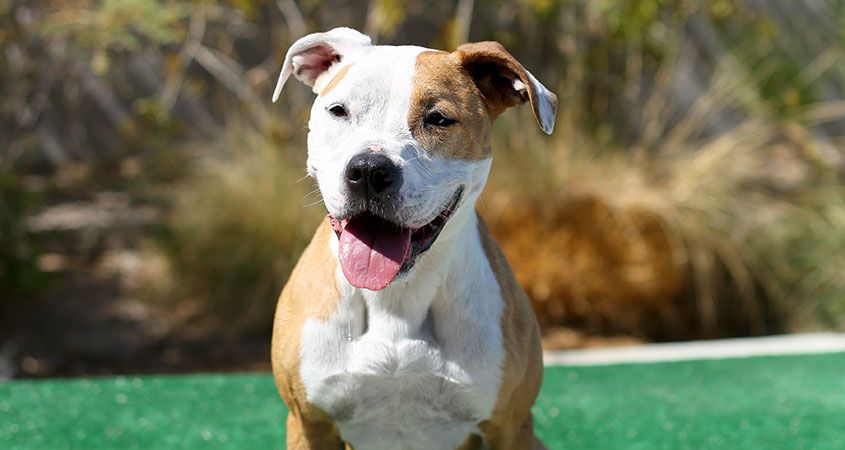 Homeless Man Who Helped a Woman Turned Out to be a Hoax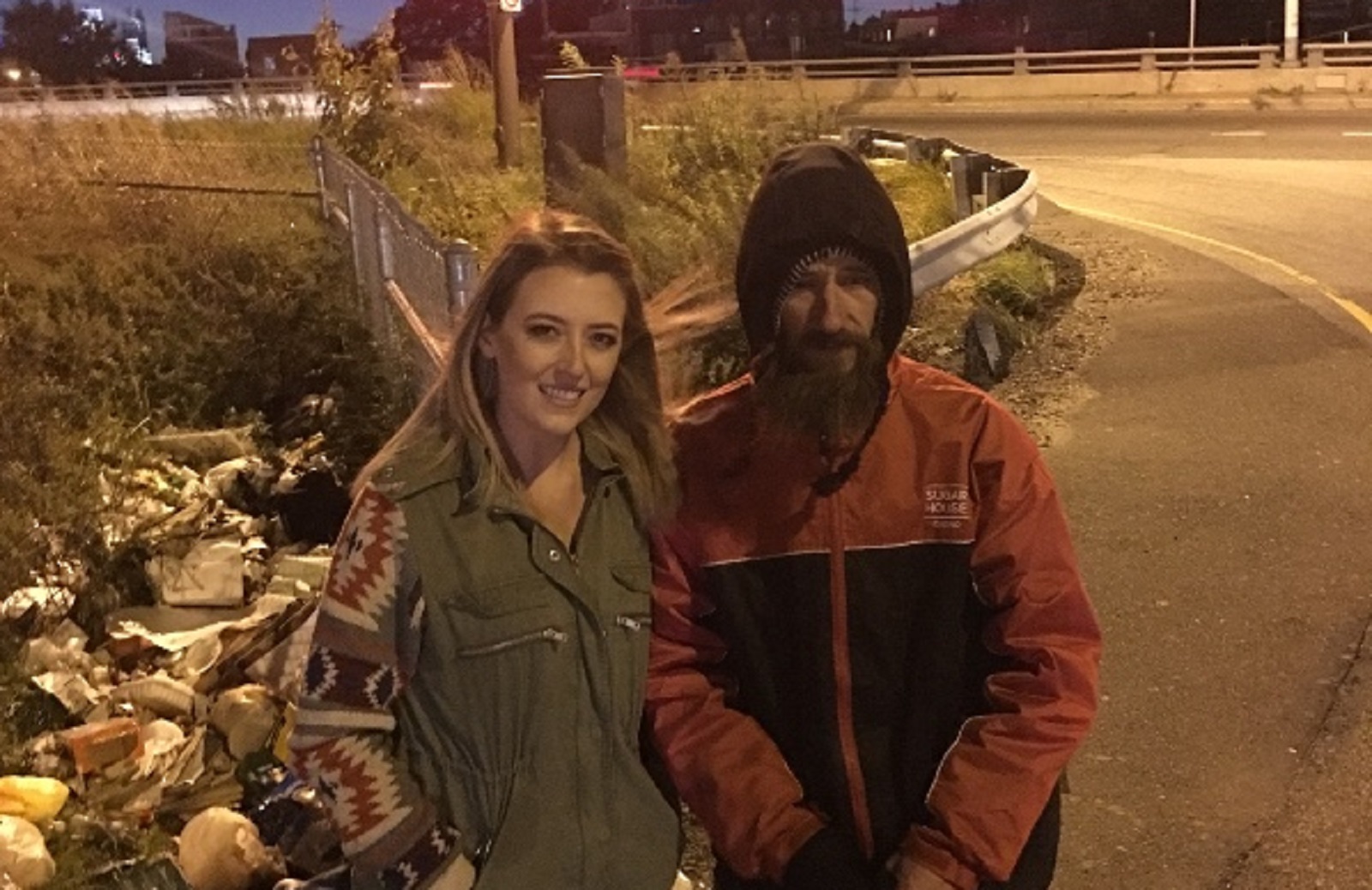 The story of the homeless man who helped out a woman needing gas for her car by donating his few dollars went viral on the Internet and had hundreds of people wanting to reach out and help. They did so through a GoFundMe site that ended up generating a sizable amount of charity and gifts. For those who gave money, it made them feel better instantly. There was only one problem. The story was made up. The man was not homeless, and the woman had never run out of gas.
Instead, the two were involved in an online scam that ended up defrauding folks out of approximately $400,000 in online money gifts. It was not only enough to trigger a serious crime, the pair got themselves charged with a federal conspiracy case and ultimately pled guilty in a New Jersey federal court. Johnny Bobbitt and Katelyn McClure both separately admitted their crime of wire fraud. Given their involvement and degree of actions, Bobbitt is looking at a potential 10 years in federal prison and $250,000 in fines. McClure for her part faces a bigger sentence of 20 years and a similar financial penalty. Both will find out for sure when they are sentenced. In addition to the federal charges, the pair also have a second round of trials to go through with state charges as well. It was a blunt, cold ending to a story and scam that started in 2017 and took off like wildfire, far better than Hobbitt and McClure thought it would.
The story was plausible and reasonable enough. A couple told their story online about how they wanted to help a homeless man who helped them. McClure and her partner posted that Bobbitt realized McClure was in trouble, stuck in Philadelphia without gas. She needed to get home, and Bobbitt, who was nearby, realized the problem. He then gave her his only $20 to buy gas so she could travel again. To show their gratitude, McClure and her boyfriend were trying to raise $10,000 to help Bobbitt out as a thank you. The story took off.
Unfortunately, the media got involved. Loving a story out of the norm with a good newsworthy ending, they showcased the story on TV, and it got big attention. All of a sudden, what was supposed to be a little scam turned into a big one, raising some $402,706 with the added attention in a short three weeks. While Bobbitt did get $25,000 set aside by McClure and her partner, the rest of it was burned like kerosene on fire via clothing, trips, a car, vacations, gambling and more. However, Bobbitt didn't appreciate the small share, and sued the pair for more, arguing he should have gotten $75,000 at least. GoFundMe got involved by trying to avoid bad press and making sure Bobbitt, the alleged homeless person, got his fair shake.
All of the financial attention caught the eye of the Feds who started investigating McClure. They seized well over 60,000 digital messages between the couple, which included admissions that the whole story was made up – a smoking gun text in the fraud conspiracy. Interestingly, McClure's partner, although he enjoyed the spending of the money with McClure, was not charged or seen as involved in the conspiracy. The Feds went after McClure and the alleged homeless partner, Bobbitt, for the fraud. And GoFundMe yet again found itself in the middle of a crazy criminal scheme gone public and bad, stealing money from people who wanted to help others online. It turned out to be an odd, miserable ending to what many had hoped would have been a story of human charity done right.