The Funniest Yearbook Photos Of All Time
One of the most seminal moments of our lives is when we step in front of the camera for our high school yearbook photo. You may shake your head at that concept, but it's true! Yearbook photos are our chance to cement ourselves as the coolest person in our grade, irrespective of what the rest of the world thinks. As you'll see below, some of these high schoolers may have tried just a little too hard.
A Boy And His Cat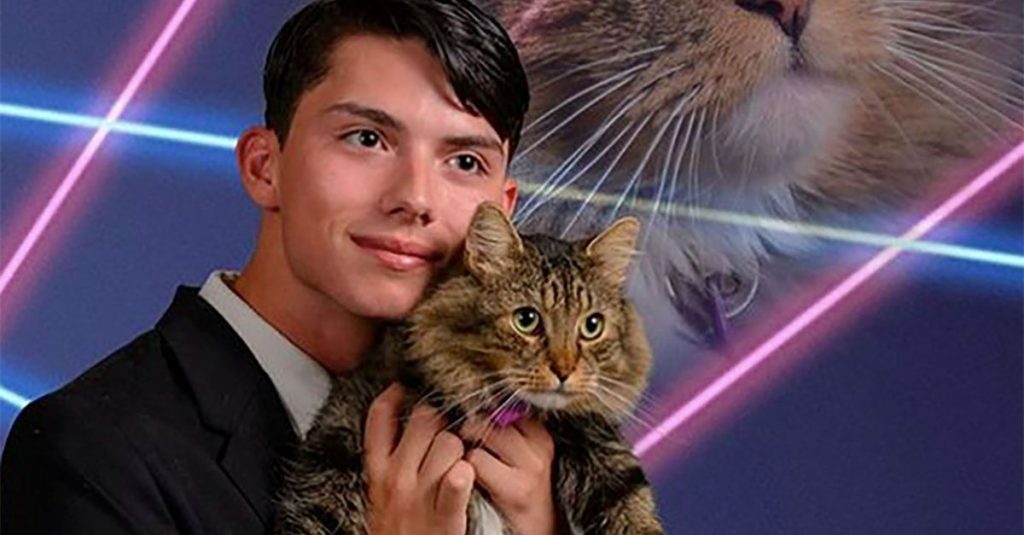 When you are in high school, you are told to pursue what you love. Who wants to bet that this kid is judging cat shows somewhere? We dig the retro-laser filter and the supreme close-up of Mr. Meow's mouth and snout, well, who doesn't love HD pictures of cute cats? Well, the cat might not — he's looking pretty annoyed.
Eden Is Every Inner Child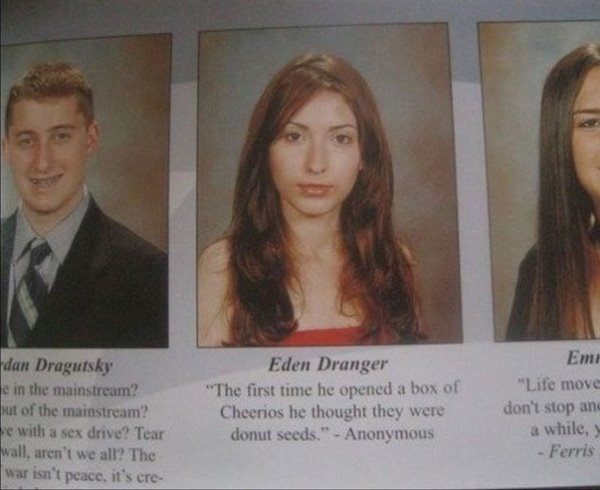 Have you ever stared at something so long that it began to morph into something weird? Try saying the word 'pineapple' for a minute straight. That word sounds weird now, doesn't it? Apparently, Eden was inspired by a similar process, only she stared at her bowl of Cheerios for far too long. Donut seeds? Get Eden a job writing for 'The Simpsons' immediately.
High School Rebellion Summed Up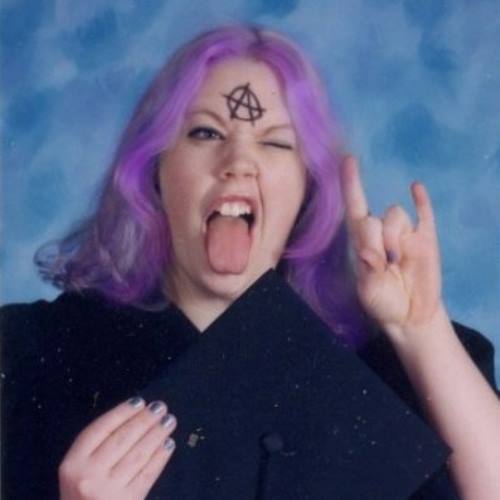 Every high school kid has gone through their rebellious phase. Whether it was trying out your first sip of beer or completely disregarding curfew, we've all been there. This unnamed high school senior had a, well, completely different approach to rebelling. After all, nothing quite screams counterculture like dressing up for graduation before throwing on your fake Anarchy forehead tattoo.
A Link To The Past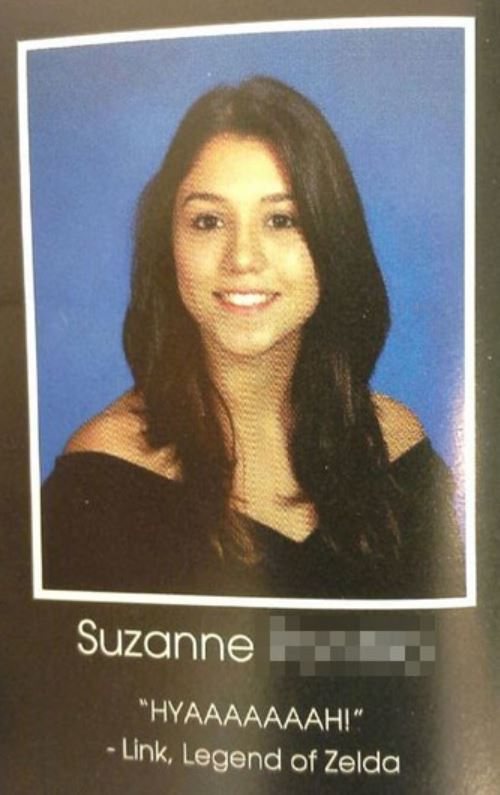 Suzanne is a simple woman, she knows what she likes and she isn't afraid to tell everyone. With that being said, your senior quote should really speak to your future self in some kind of way, right? We wonder what 'Hyaaahh!!' means to Suzanne now. Does she still love the Legend of Zelda? Or did the writing just speak to her?
Class Up Front, Part In The Back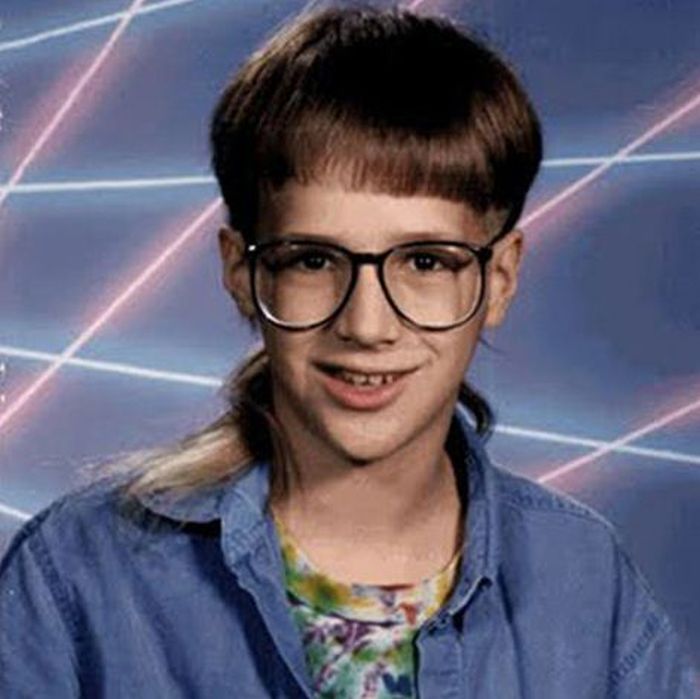 High school is all about being as obnoxiously loud about who you are as possible. With that being said, we can't help but wonder if this gentleman regrets the party mullet look. Are we being unfair by judging this hairstyle so harshly? Probably. After all, undercuts are currently a thing. Do you think your hairstyle is going to age gracefully? If so, we have bad news for you.
Know Your Priorities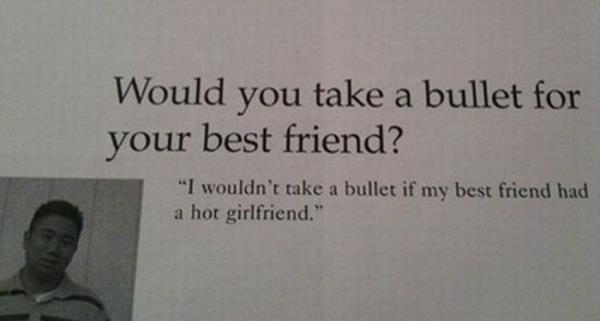 An alternative headline for this picture is, "Know your friends." We can't fault this fellas logic but we sure as heck can be skeptical about his loyalty. Would you be willing to take a bullet for your best friend? Would you be willing to take a bullet for your best friend if you thought you had a shot with their significant other? Ah, nothing like a high school moral quandary.
Brother & Sister Or Mortal Enemies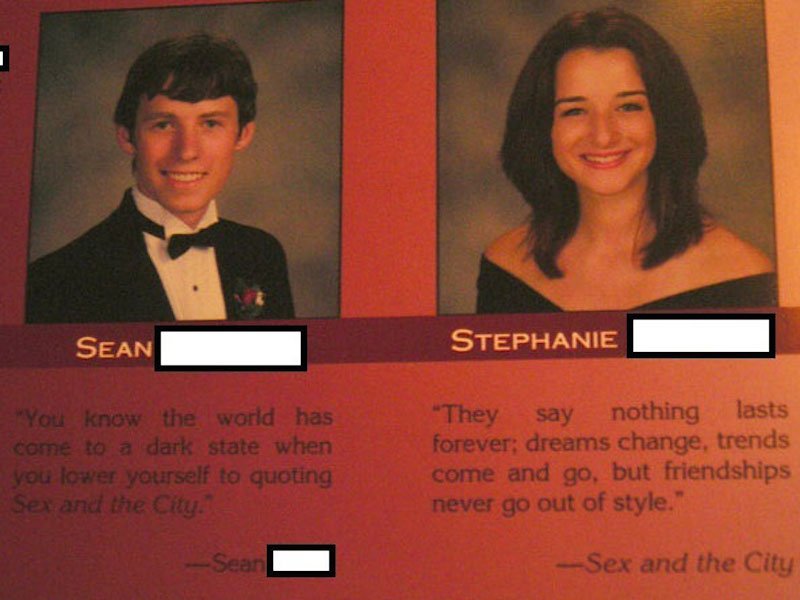 We all had a rival in highschool, right? That one person that you always wanted to get the one-up on? Here we have Sean throwing haymakers right at Stephanie's yearbook photo. The biggest mystery in this picture is this: are these two related and is this just a fun sibling rivalry? Or is this romantic tension? Or are they just two good old fashioned mortal enemies?
Team Work Makes The Dream Work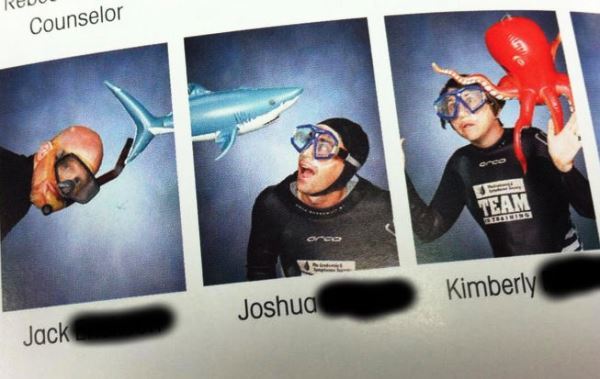 We all have dreams in life. Some of us want to be astronauts. Others want to be on the forefront of the next big technological breakthrough. For Jack, Joshua and Kimberly, their dreams were a little more grounded: they just wanted the best yearbook photo of all time. Did they succeed? Is this 'too cool for school'?
Shoulda Mentioned That Four Years Ago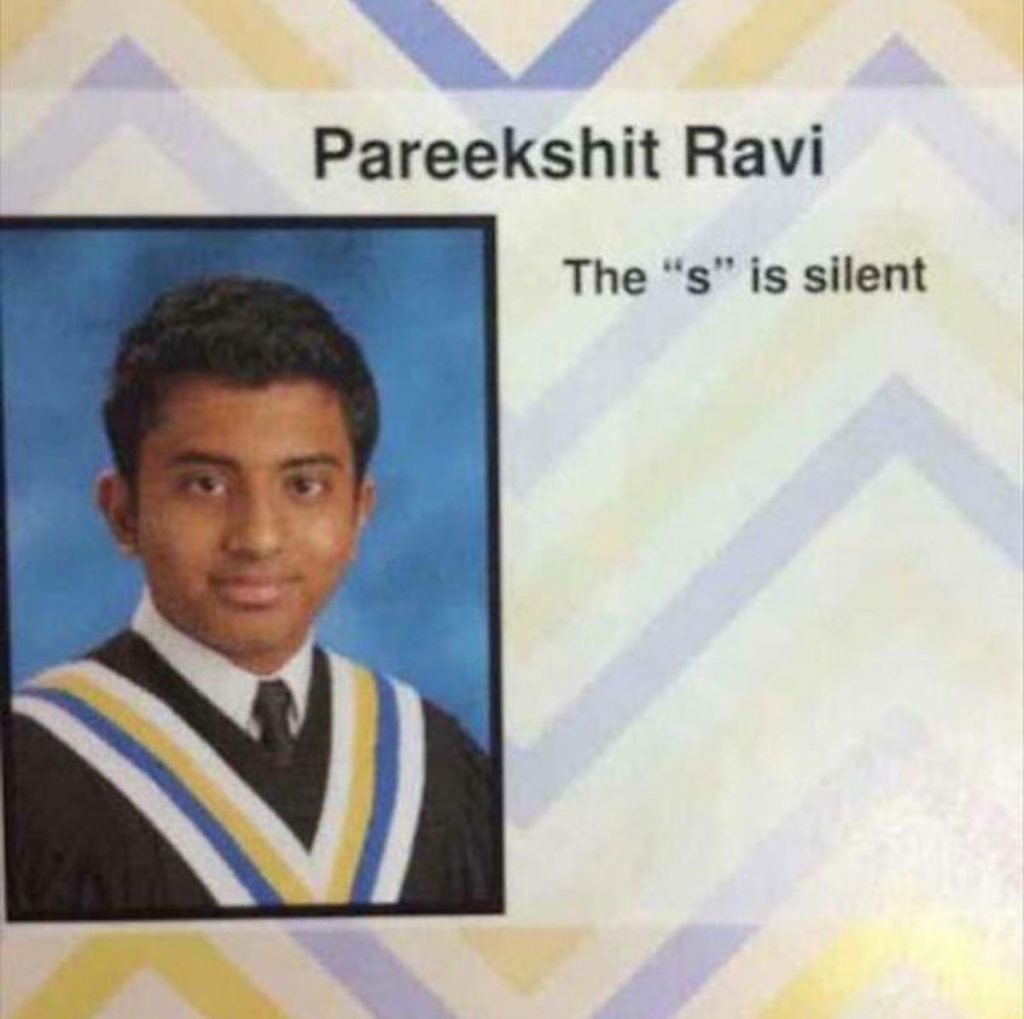 Having a slightly unusual name can go one of two ways when you are in high school. You might become celebrated for your name (Whoa, look at how cool highschool QB Johnny Blaze is!) or you could be ridiculed for it. For Pareekshit Ravi, we feel like he probably could have cleared the air a little sooner, thus saving him some real trouble. Oh well, you live and you learn Pareekshit.
The Next Mitch Hedberg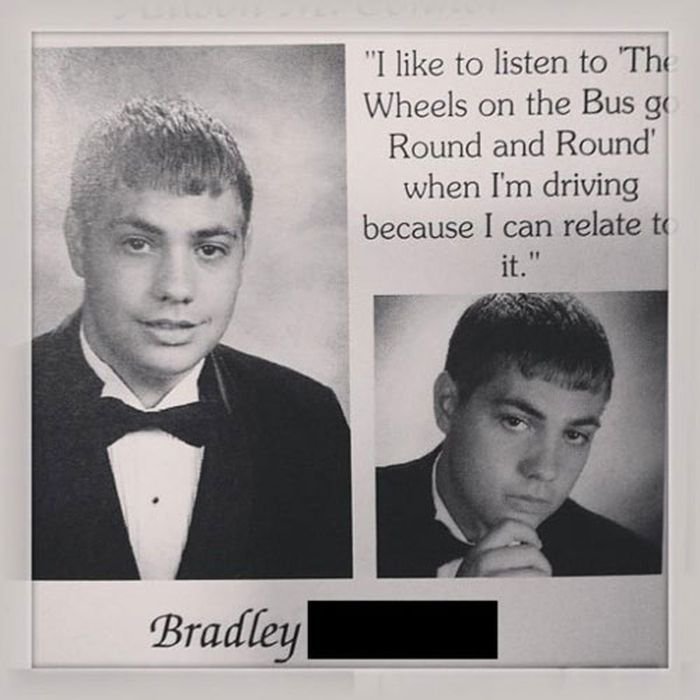 If you don't know who Mitch Hedberg is, go straight to YouTube and find out — we'll wait. Alright, you're back. Now that you have a frame of reference, is Bradley not the next Mitch Hedberg? He's gotta write up a few jokes about lemons and limes and we're all in on the 'born again' theory.
The Most Agreeable Man Around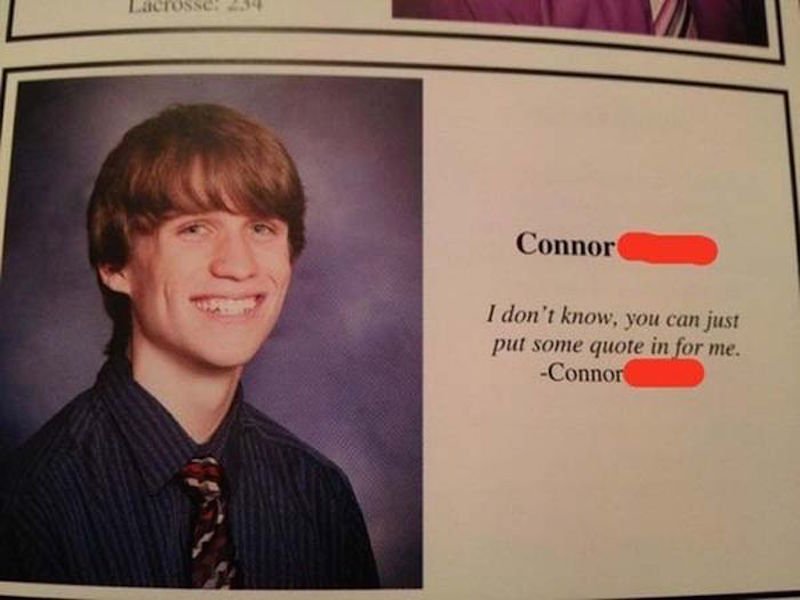 We are all Connor in some way, shape or form. When we care so little about something, we just let the other party handle it. Maybe Connor should have cared a bit more? Or maybe the Yearbook team is just great at being snarky. Either way, we dig it.
Dwayne Is Flying At A [10]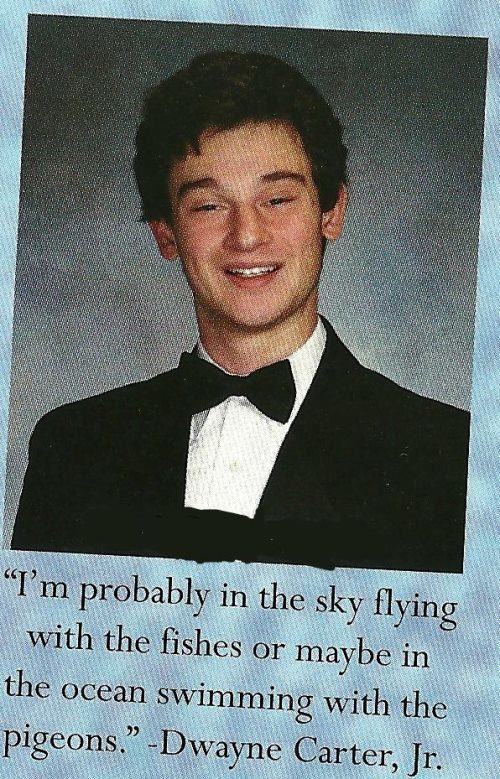 We would never say that someone is on drugs based off of a single photo from high school. We will say that we wouldn't be surprised if Dwayne Carter knew what weed was and liked to partake in it. Aw, heck. Alright, we'll say it. Dwayne's yearbook photo is something straight out of a Seth Rogen movie.
Meet Your Next Great CEO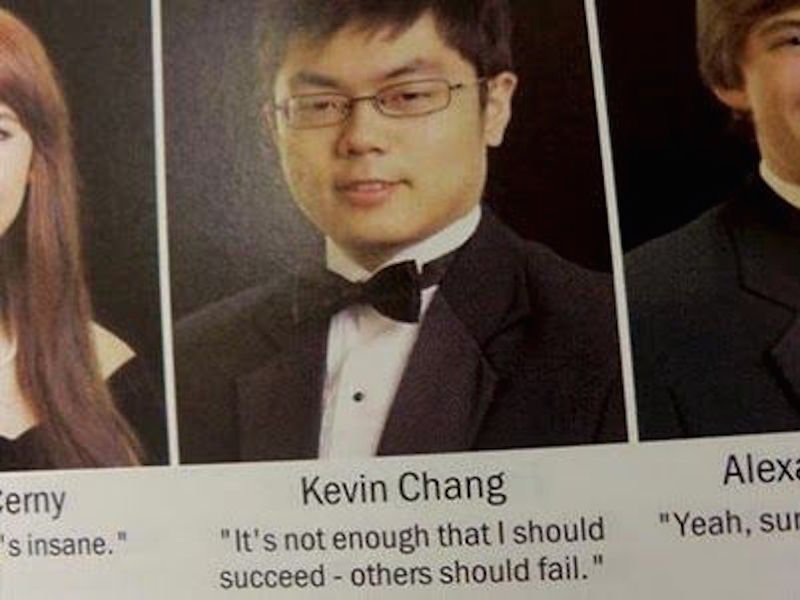 There are two ways to succeed in life, really. You can accel based on your own talent and hard work. Or, you can succeed based on your own talent and hard work while simultaneously cutting down all of your competition. We are betting that Chang fits pretty neatly into the second category. If he isn't the next great American CEO then we don't know who will be.
Scott Still Has The Munchies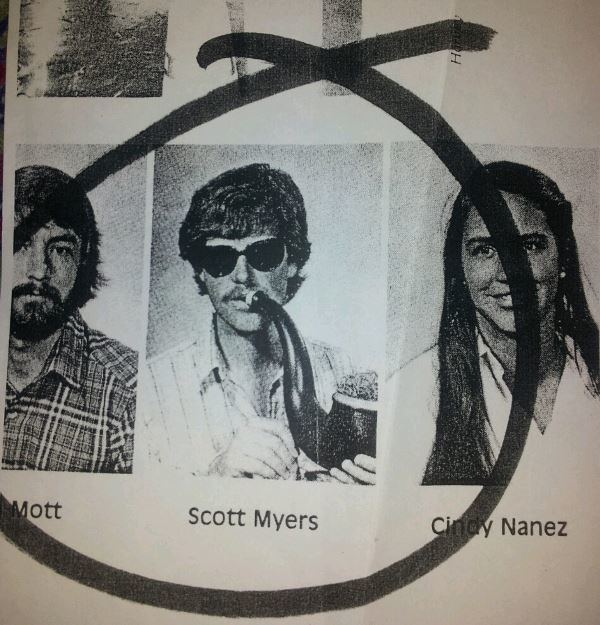 We know that Scott is rocking a tobacco pipe. Still, whatever is mounded on top of that pipe sure isn't your regular tobacco. Legend has it that Scott Myers is still wrecking the snack aisle of grocery stores in his home town to this day. The sunglasses are starting to make more sense…
Someone Call Goku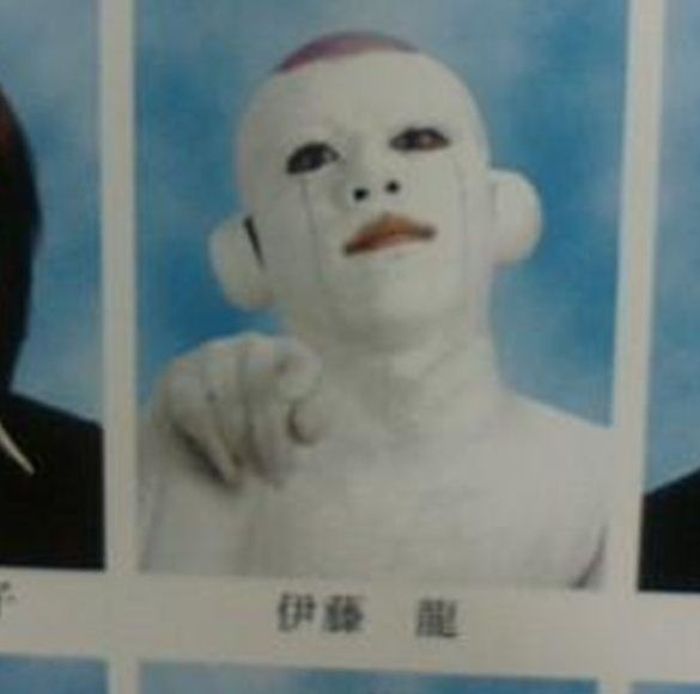 We will never argue against the fact that people can love what they want to love. We will say that maybe, just maybe, you should skip out on your passion during your yearbook photo. Unless that really is Frieza, in which case — call Goku, immediately.
Wrestling Is A Serious Sport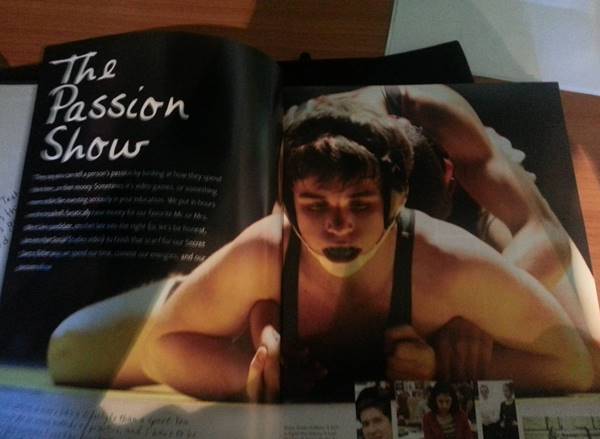 …but the school magazine sure did a poor job at showcasing it. Wrestling can get you into shape while teaching you amazing self-defense maneuvers. Unfortunately, all anyone sees in this picture is a steamy and inappropriate Passion Show. Come on you guys, who let this through?
We Found Scott's Supply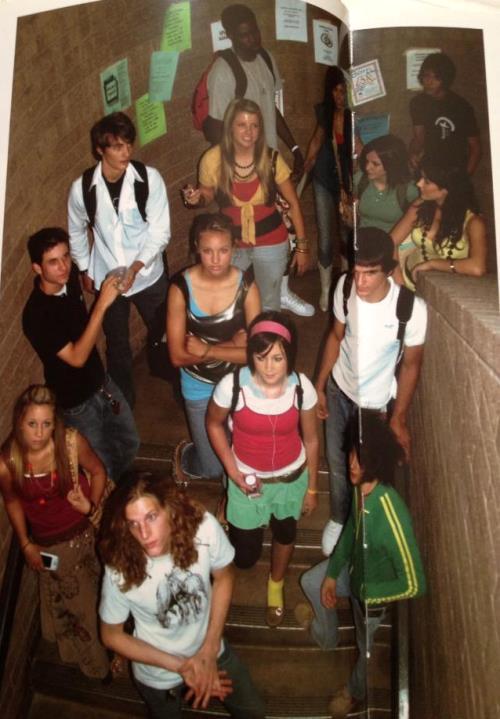 Candid photos can make for some of the best yearbook photos of all time. Of course, you should probably make sure that you aren't photographing two of your fellow students while they deal drugs. We're sure the principal just loved this.
Wise Words Jon Wane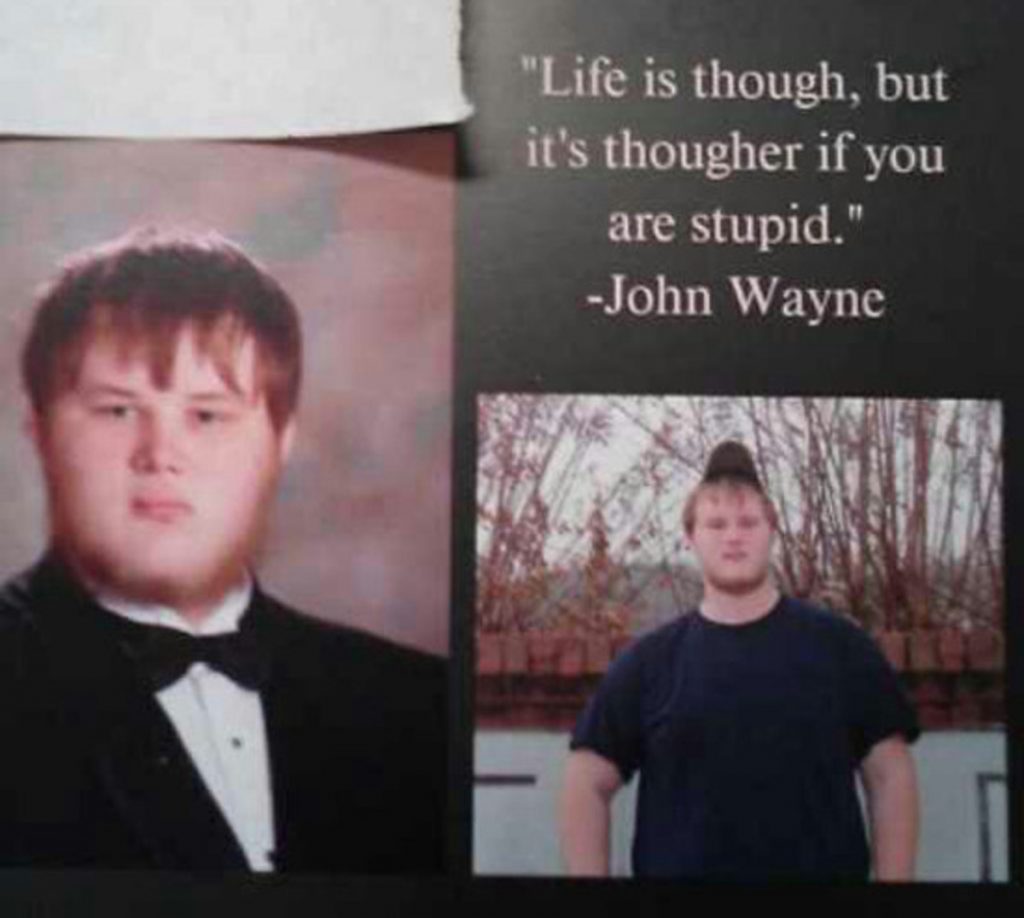 Of course we know it is spelled 'John Wayne', but how else could we show appreciation for this amazing Yearbook photo? Wise beyond his years, we bet this fellow still has it together.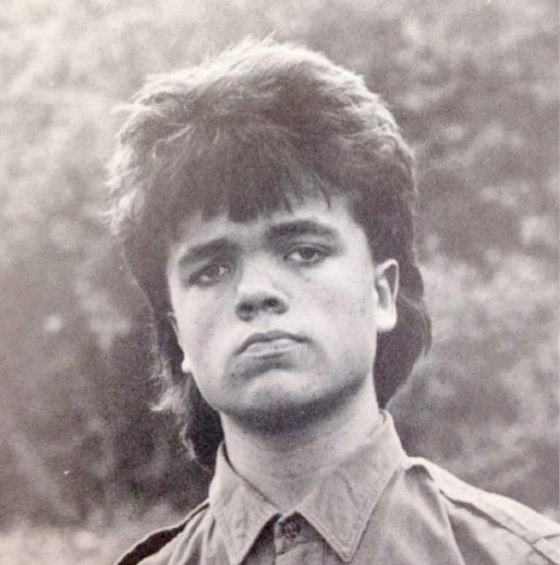 Peter Dinklage is a fantastic actor that has made a huge name for himself, here we see him with a huge hair style, trying to look serious and edgy. He is still completely rugged and we can kind of see what he was going for, but he is certainly not coming off as intimidating in any way.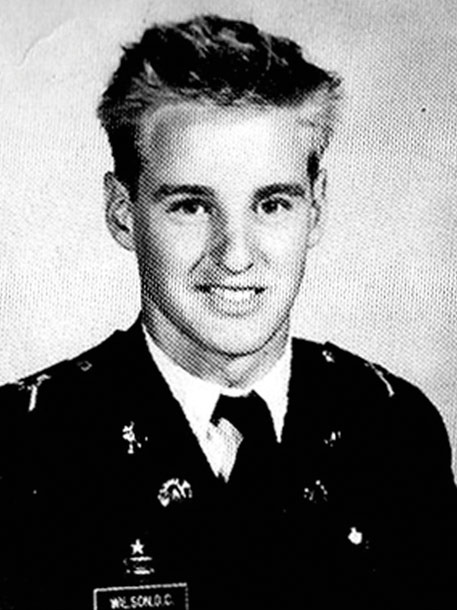 We all love funny man Owen Wilson. Here we see him in his high school honor guard uniform. His trademark nose and wide smile are still present even though he looks a bit terrified. He looks like he may be trying to take a serious photo but he's just too cute.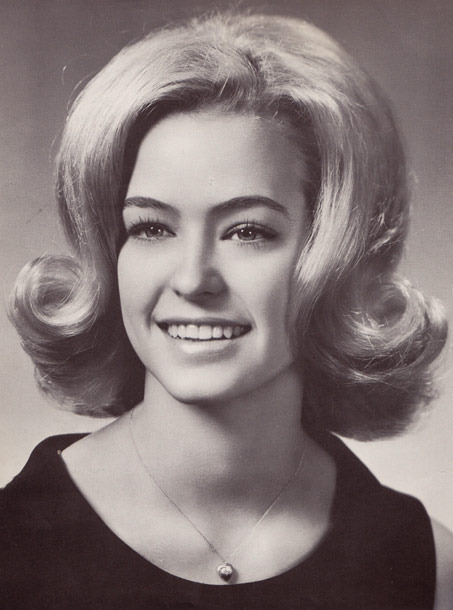 She was always known for her hair, but here we see the start of the signature Farrah flip in this vintage photo of Farrah Fawcett. She is a vision but she also shows us just how hilarious hair styles used to be in her day and age.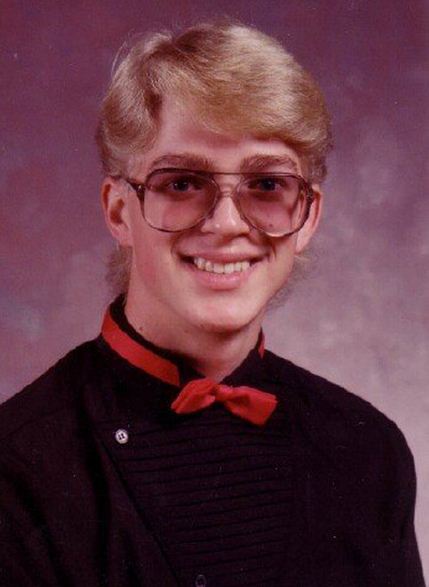 Here we see a photo of a young man that seems to be happy and go lucky but we also see that he has a quirky little bow tie and a pair of glasses that must be heavy.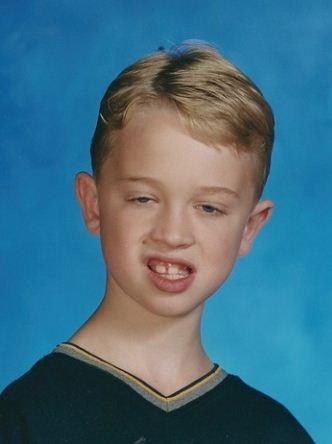 Here we see a young man that has been caught mid blink and with his smile a bit off kilter. There may have been better photos in the roll but this is the one that finally made the cut and it seems a bit strange that the photographer chose it.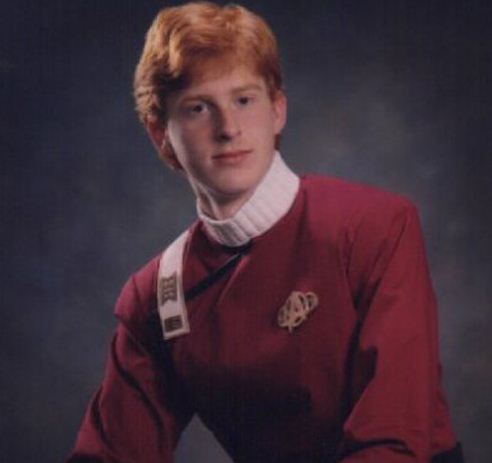 This photo is one that is sure to go down in history. We see a young man in his band uniform sporting the quintessential 90s pose of looking off calmly into the distance while the photographer snaps a picture.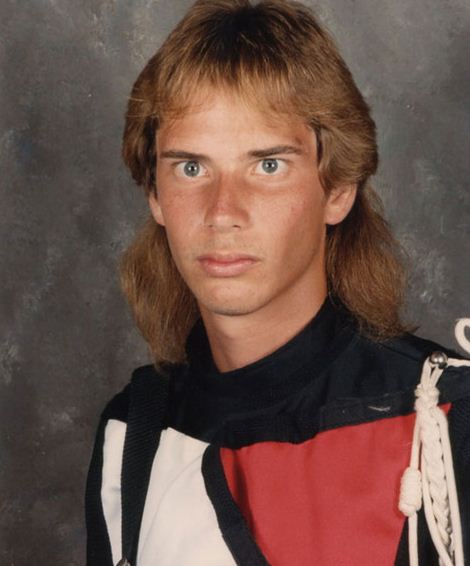 We aren't sure if it the hair cut, the blank stare, or the band uniform that makes this photo truly terrible but we are sure he will remember it forever and his family has a great time laughing at it.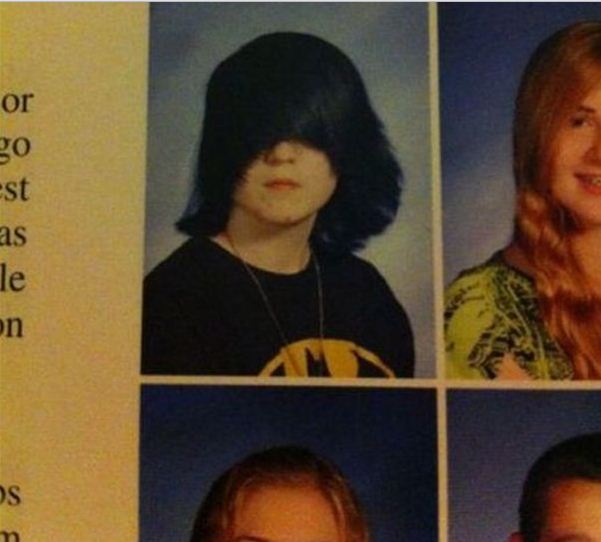 We love a good side swept bang but this is a bit much. We are sure his mother was not happy with the photo when she got them back. Someone is due for a hair cut.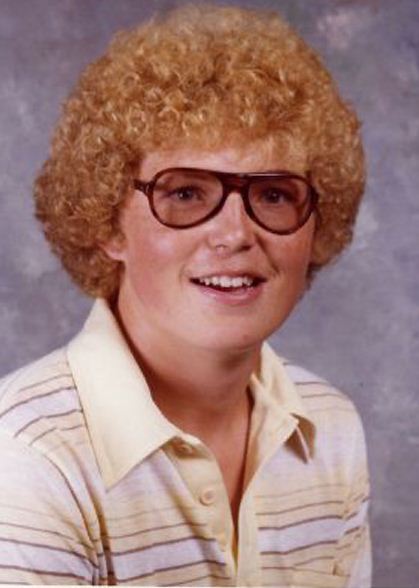 Poodle hair was popular back in the day, here we see a young man that has unfortunately been caught in the perm box. At least he looks happy though. This is a funny photo and we are sure he stopped perming his hair in his older age, but for this photo at least, he made everyone with a perm proud.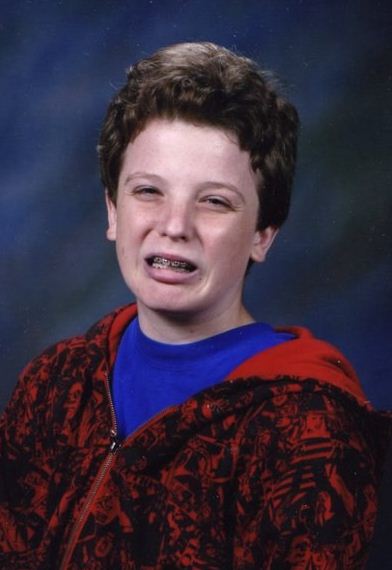 This photo looks like he may have made this face on purpose, or he was caught mid sneeze, or maybe he just hates having his photo taken. Whatever it was, this is a photo that will be funny for his family for years to come.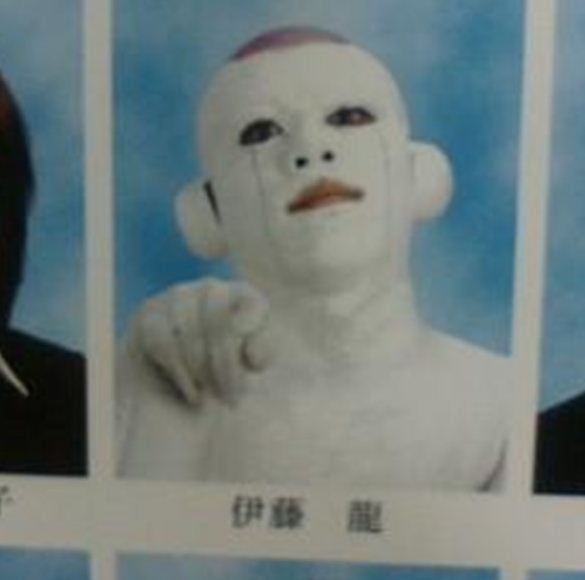 This looks like a joke, it also looks like it has undergone some serious photo shop, who knows, maybe this kid was part of the yearbook staff and was able to sneak in this photo of himself in this strange white costume without anyone noticing.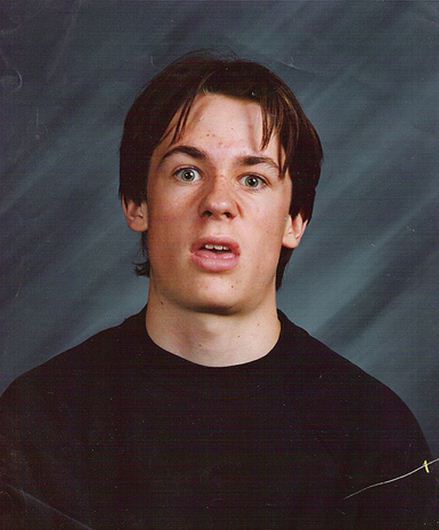 This face looks entirely intentional. He looks like he was fed up with taking the photo and simply wanted to get it over with. There is no doubt that this photo got this kid in trouble with his parents when they finally saw what the photo looked like.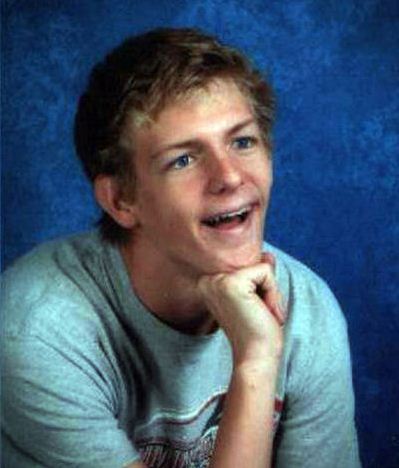 This face was completely on purpose. So was the staged hand under the chin pose. This is a photo that is certainly worthy of an outtake reel and that is great comedic relief for anyone that looks at it. Hopefully he didn't get into too much trouble with his mother when he got home and she saw the final photo.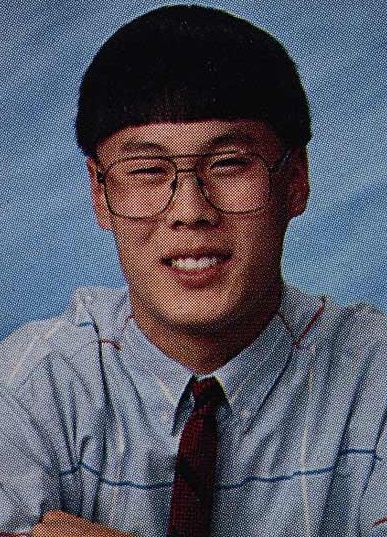 This photo is one where the haircut certainly steals the show. His face is pleasant and he looks like he isn't unhappy about taking the photo, but this hair cut is certainly something that no one should ever force on their kids.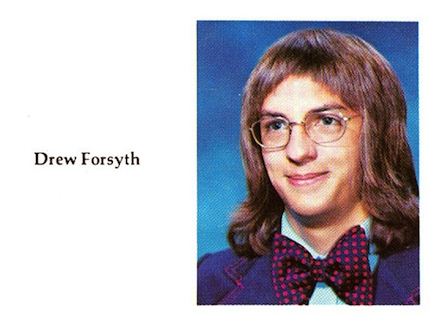 This photo of a kid named Drew Forsyth is punctuated with a terrible hair cut and a terrible bow tie. He looks happy enough but this outfit and hair cut combo is certainly one that is going to go down in the books.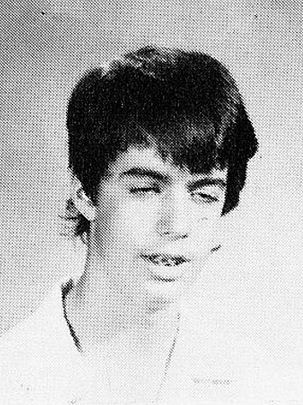 This kid was caught mid blink and it has resulted in a photo that is funny to say the least. This photo is one that is going to haunt him for the rest of his life, it doesn't even seem like he was able to do a retake.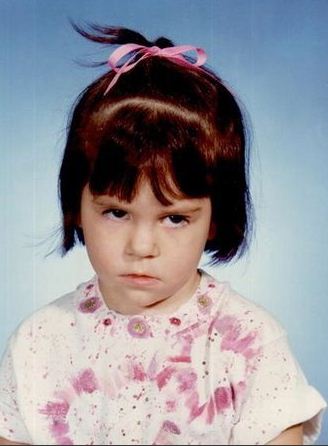 This little girl looks like she wants to punch the photographer. Even though she is absolutely adorable, she also looks like she wants to beat them up and go back to playing.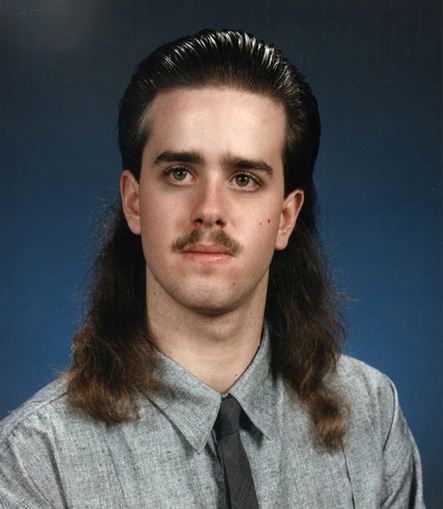 This hair is completely unfortunate. Mullets are a craze that thankfully has died out but there are plenty of photos left to commemorate them and to keep them in the memories of everyone that rocked one during their childhood or teenage years.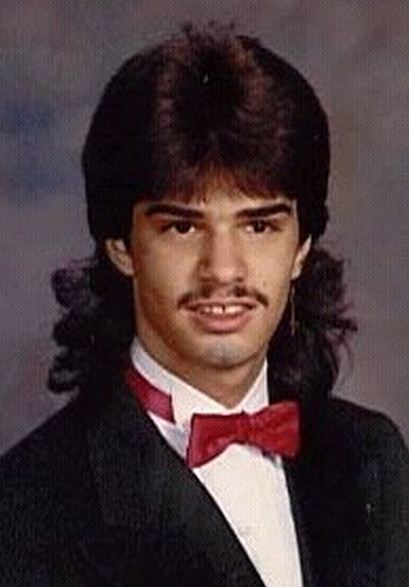 Here is another mullet that is majestic and out there to say the least. It even looks like he curled the bottom and blow dried the top to make it extra large. His mustache is a bit much as well. At least he thinks he looks good.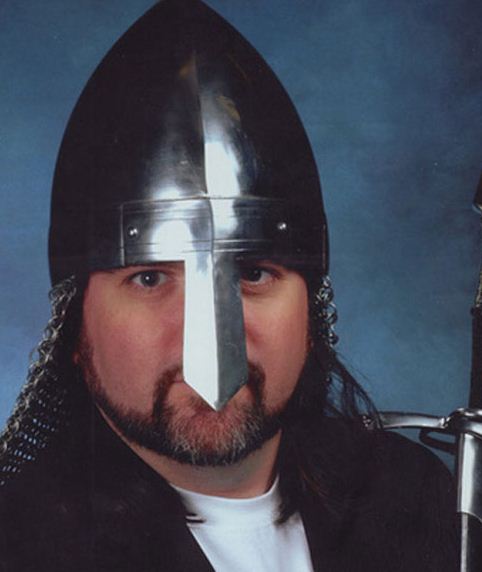 We hope this was a photo for the drama club or at the very least a photo that was taken as a joke. His helm and weapon are just too funny not to be a joke but to each his own.
Massive Sandcastle Built by Auckland Brothers Impresses Scores of Beachgoers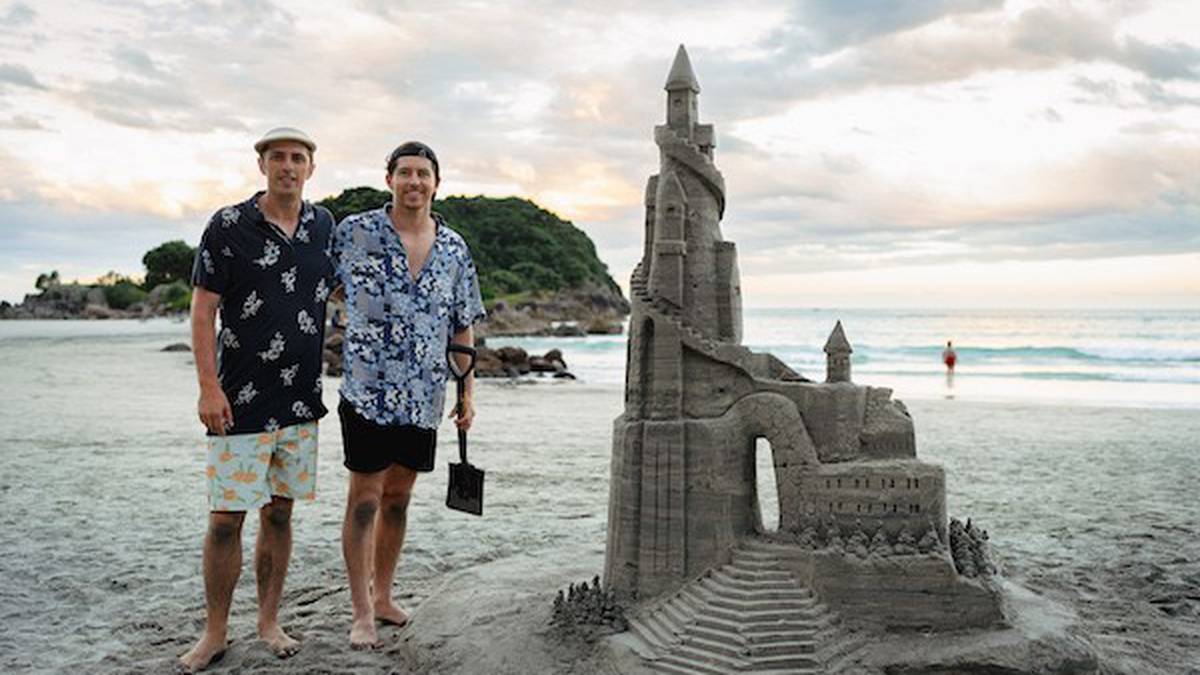 When you have run out of Christmas ideas, nothing beats going to the beach and letting your creative juices flow. That's what two brothers in New Zealand did this past Boxing Day and ended up with an amazing and eye-catching sandcastle.
After building a massive sandcastle on Boxing Day, two Auckland boys gained praise from other people around Mt Maunganui's beach area that day.
Jared and Paul Brandon spent 10 hours that day building a two-meter-high sandcastle, beginning with a sketch of the structure "on a piece of A4 paper" and beginning at high tide. The pair plans to turn this into a Boxing Day ritual.
On Christmas Eve, the brothers started strategizing on how to top last year's one-meter-high tower on Boxing Day 2021.
Because Jared and Paul are "very competitive," they wanted to outdo their performance from the previous year. Before beginning their construction, the two searched online for sandcastle designs after visiting Bunnings to get tools, buckets, as well as a footrest.
Both residents and visitors have expressed admiration and astonishment at the beautiful creation.
Jared chuckles, "A guy is assessing how tall it is currently with his beach umbrella.
Jared informed the media, "This one is 2 meters, so we needed a few footstools to climb up tall enough and also used a builder's level so it didn't topple over.
The 150-liter pail was the biggest we were able to use, and the traditional household bucket was a fairly small one. We purchased them both from Bunnings.
Paul explains, "There are a few techniques, such as two portions of water to one portion of sand."
Then came the spatulas to shape the windows, then toothpicks for creating the roof piles, as well as the straws for blowing off the "extra sand."
The previous night, the two worked on it until 8 p.m., and unlike last year, it is still standing.
"Time went by incredibly quickly; it seemed like we were only at the beach for five hours, instead of ten." "Paul spoke to the press.
He claims that while working for a California hotel plus learning how to construct sandcastles as a kid-friendly activity, he acquired the skill there about eight years ago.
"Now that he's used that knowledge and developed it, he taught me. Therefore, for the previous four to five years, whenever we had the time, we would construct a sandcastle once a year " says Jared.
The two, who are both camera operators, intend to go much further next year and are hoping to enlist the aid of a larger family.
We will attempt to teach my sister as well as my brother-in-law to assist us as they appear interested this year. "We are striving to dredge up more relatives to get involved in creating a village in 2023."