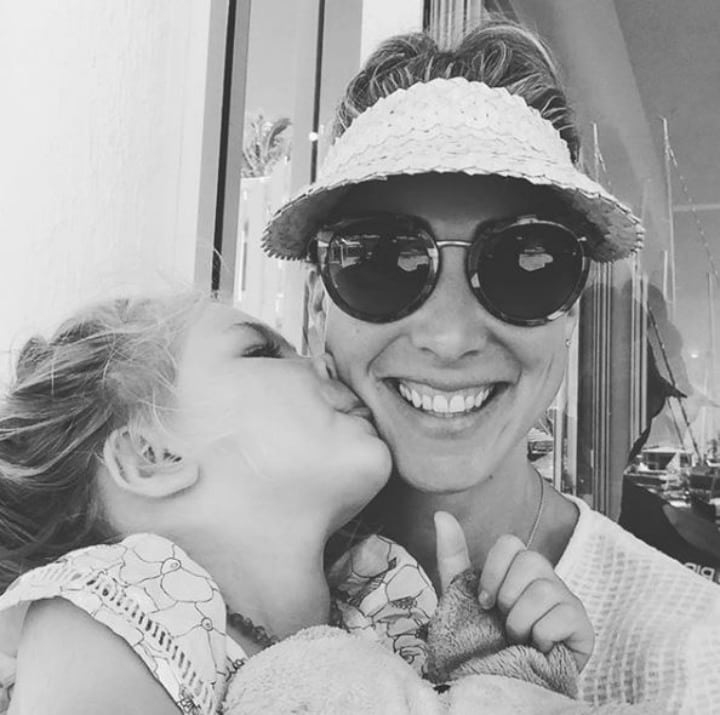 Mom Refuses to Let Daughter Eat Sugar and Years Later This is What She Grows Into
Health enthusiast Shannon Cooper made a decision to raise her child differently since the day she was born. Babies do not come with a manual, but Shannon chose to never ever feed her daughter, Grace, any sugar or carbohydrates as part of her strict eating plan. As expected, this story was met with both positive and negative comments after the media discovered it. Shannon is proud of making that decision because it has had interesting results on Grace, read on to see how her daughter turned out.
Health Enthusiast
Shannon Cooper from Brisbane, Australia has spent a huge deal of time as an adult studying what different kinds of foods do to a person's body. According to her, consumed food can either fuel a person's body positively or poison the body. She strongly believes in this, and therefore she made a decision in her life, that some would find quite controversial.
"You are what you ate" is another aspect that this Australian mother holds on to. The foods consumed by the animals we consume can also affect our health strongly. For instance, free-range livestock and chicken have more nutrients compared to those that are caged. Shannon wanted to put this idea to the test through her new born baby.
Expert in Food Consumption
Shannon has a lot of experience in healthy eating. She studied agricultural science at college, specializing in a branch of Biology that concentrates on the growing plants that are meant for human consumption. After school, she took up a career as a health and wellness coach, so when talking about food, she's an expert. Her whole life is based on understanding the human body and the food that is put into it.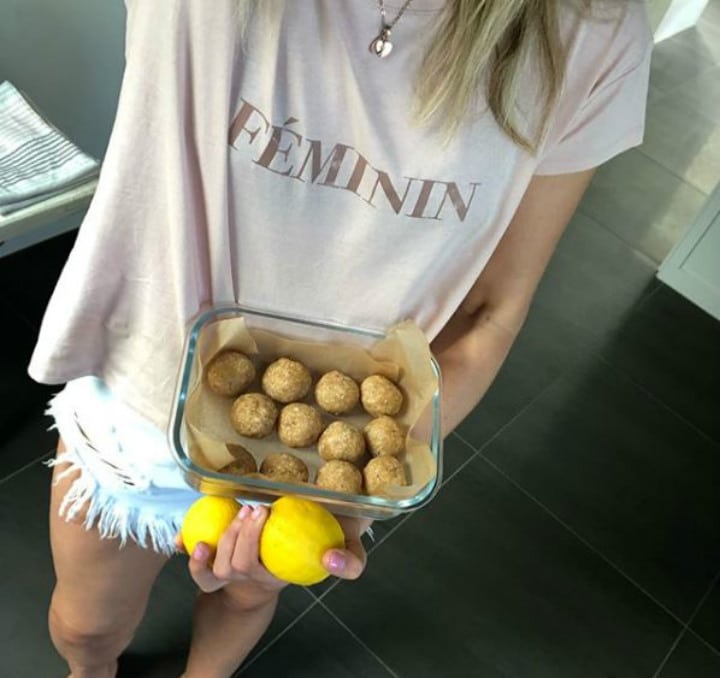 When she was blessed with a baby girl, she wanted to raise her healthily, which led her to making an unusual decision. Being serious about health, it only made sense for her to want to raise her child feeding her the right food.
Surprising diet
Being a new mother and a health nut too, Shannon was not going to let her baby eat sugar, carbs or any preservatives. She was not going with the norm way of feeding kids, she was going to make strict choices on the food that Grace would eat. Shannon made an unorthodox decision to put her baby on a Paleo diet, just as she had done in most of her adult life.
Shannon is very interested in promoting gut health, therefore there was no way she was going to feed her young one on overly-processed food out of a container. She wanted her baby to feed on natural food, not food filled with preservatives.
Paleolithic Diet
The Paleolithic diet is also referred to as the caveman diet or even the stone-age diet. This is a type of diet that advocates consuming only the foods that Paleolithic human beings were able to hunt and gather to consume. The diet was made up of a lot of fish, meat, fruits and vegetables.
Grace's mom discovered this diet in 2010, and she confesses that it transformed her life very well. The whole diet encourages consuming more natural foods that have not been processed. It became a lifestyle, and she wanted to raise her child on this natural diet as well.
Feeling Better
Prior to embracing the Paleo lifestyle, Shannon had suffered from some health problems such as food allergies. She felt like the food she was eating wasn't making her feel better, it was as if it was more of poison rather than fuel. The food she used to eat was causing her to be sick, therefore she chose to look for a better diet to feel better and more energized.
The Paleolithic diet worked for her perfectly. She felt healthier and had a lot more energy. This diet encourages getting rid of sugar, preservatives, carbs and overly-processed meals. However, the diet is a bot controversial because it needs the person to stay away from grains, legumes as well as dairy products.
What do doctors say?
The medical experts are of the opinion that the Paleolithic diet has its advantages and disadvantages. The main notion behind this diet is to eat just as the stone-age people used to, and many experts do agree that the cavemen ate healthier food than people do in the modern day. The stone-age man consumed a lot more protein, fiber, omega-3 fatty acids, vitamins, minerals and unsaturated fat content. There was also less sodium in their food.
On the downside, the hunters and gatherers did not have very good health, they suffered from several parasites, infections, and hardening of arteries. Over-processed foods are clearly not good for us, but the Paleo diet leaves out eating dairy, grains and legumes. So, is the Paleo diet healthy for a baby?
Shannon decided to ask her doctor whether the diet would be healthy for a baby. Unfortunately, not a lot is known about this diet. Her doctor cautioned her on introducing her growing child to the caveman diet.
One exception
Shannon decided to raise her baby on the Paleolithic diet from the day she came into the world, but she made an exception to allow her young one to grow up healthy. The exception was going to breast feed her baby for the first few months of her young life.
Considering that a baby cannot be able to eat raw meat and veggies, it was a wise decision. Breastfeeding a baby is obvious, but not all parents who are Paleolithic dieters necessarily allow for breastfeeding.
Feeding her Girl
When weaning her growing baby, Shannon prepared her food following Paleo guidelines. In addition to breastfeeding Grace, she gave the young girl small portions of veggies and organic chicken. She fed the growing child on foods that were free of sugar, additives and preservatives.
By the time Grace was 13-months old, her mom was feeding her healthy meals such as porridge, quinoa, sauerkraut as well as chia pudding. All sorts of food that many babies tend to refuse to eat. Grace has never eaten sugary foods or carbs that are usually liked by other children, and she loves it.
Results
Shannon reports that the Paleo diet has been great for her baby. She says that her child has only fallen ill once since she was born, and it was just a mild cold. That is impressive considering that kids are known to get ill many times in their early ages. According to Shannon, Grace hangs out with other children who have coughs and colds, but she never picks it up. The diet is working well indeed.
The Library Cat of Port Austin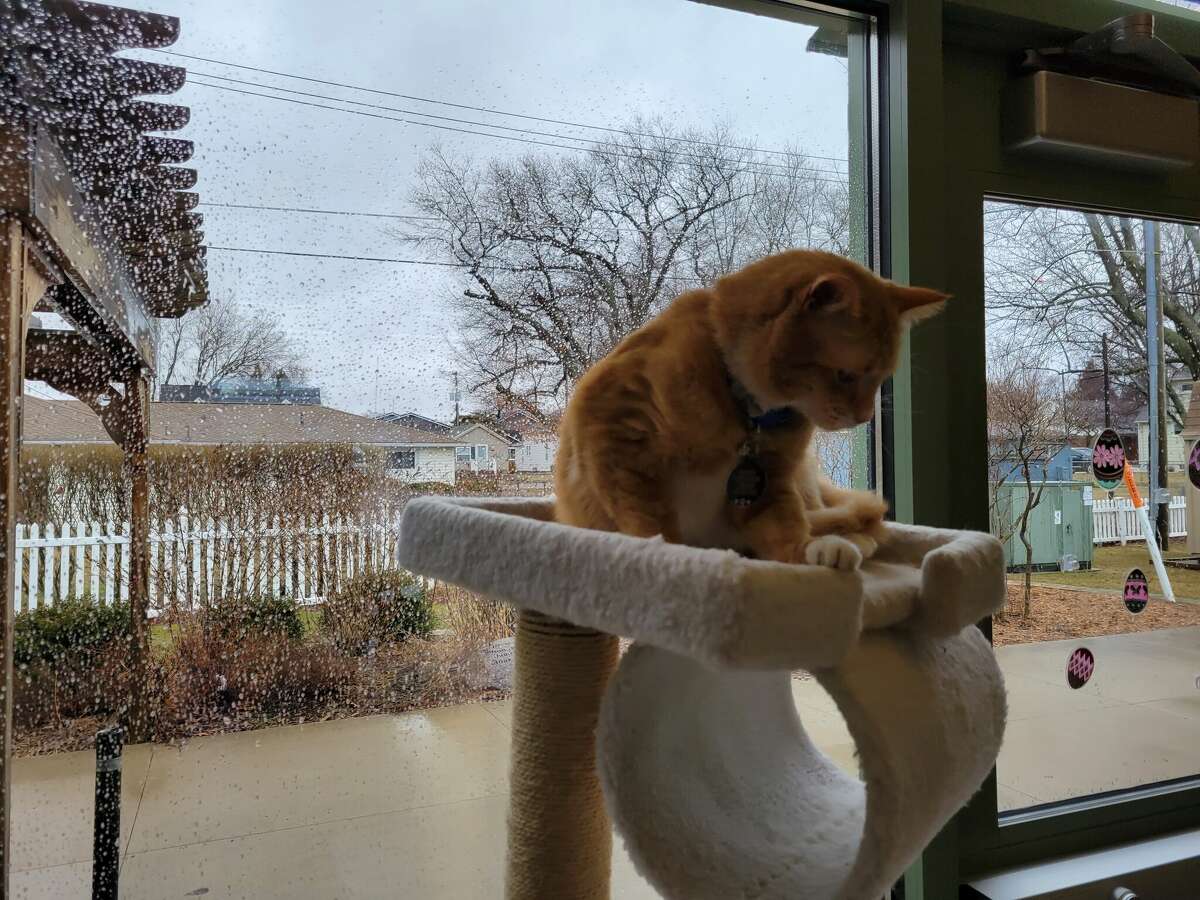 Library regulars expect to see books, computers, magazines, posters, notices, bulletin boards and even seminars at the local library building or community center adjacent to such facilities. However, they typically don't expect to see a dedicated house cat and standard equipment. However, for Port Austin, a feline accompaniment is exactly what's on order for book lovers and library fans in the local town.
Named Booker, which oddly seems to be similar to books, the orange feline wasn't a planned acquisition for the library. Instead, the cat decided to make the place home all on its own. It helped that once the cat became a regular, the patrons and staff made a point of taking care of the cat as well. Good things happen when you're regularly fed at the same location daily.
This September 2022 will be a solid three years since the cat showed up, and Booker isn't making any bones about leaving. Mary Jaworski was the original discoverer of Booker. She originally found the cat had somehow snuck into her garage at home, half-blind, and unable to eat on its own. Jaworski tried to find someone to take in the cat, but nobody was volunteering or available. As the library director for Port Austin, Jaworski ended up watching and caring for the orange feline both at home and at work. It helped that the library board was also fond of cats as well. So, as it turned out, Booker was charmed; the cat not only had a home to roam around, it had multiple fans to take care of the cat as well throughout the day.
As it turned out, the patrons liked the idea of a home cat lounging around and roaming the Port Austin library on a regular basis. It made the library homey and comfortable. That helped Booker's transition inside the library as well, after the cat was up to date on all his shots and safe around all of the patrons, including kids.
Booker wasn't lacking anything inside the library, and there was no worry he was going to start exercising his claws on the book inventory. Instead, the cat has its own cat tree, carpet for claws, appropriate amenities for personal business, and plenty of cat toys and areas to escape when it gets busy and the cat just wants to be left alone. Booker actually became so popular, he started to develop a collection of donated toys and cat food from the locals. And if he happened to be out of sight longer than normal, everybody would start asking where he was and if everything was alright with the animal.
Celebrity status probably wasn't in the cat's original plans, but Booker seems to have adapted quite fine to all the attention he gets on a regular basis. The kids play with the cat when he wants activity, and, in turn, Booker has been an attraction to bring more kids to the facility and into reading in general. And Booker is quite good at hamming it up for the crowd. He loves the petting, getting held, sitting next to patrons on the furniture and is not easily spooked by the human activity going on daily. In fact, Booker is probably one of the best behaved cats most people will meet.
Finally, Jaworski notes, Booker has a habit of wanting to sound out any new arrivals he hasn't seen or smelled before. If there are bags or belongings, he's all over the stuff before the patron realizes what's going on. That said, Booker isn't about to have a team under his leadership. One cat seems to be more than enough for the library and its customers for now. Ironically, Jaworski herself is allergic to cats, but she tolerates Booker. Ultimately, the cat earns his keep attracting more than the normal flow of patrons to the Port Austin library, easily justifying the operations and helping the library grow.