Mom Refuses to Let Daughter Eat Sugar and Years Later This is What She Grows Into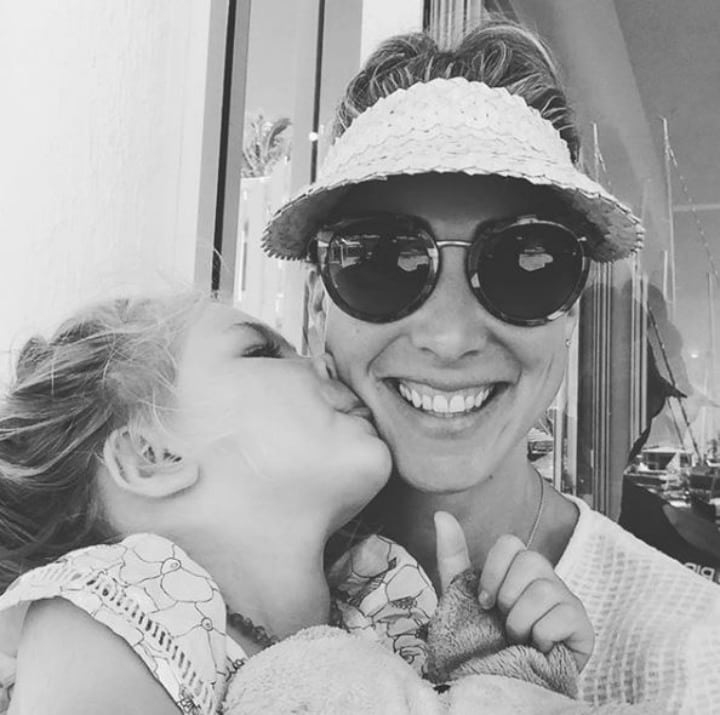 Health enthusiast Shannon Cooper made a decision to raise her child differently since the day she was born. Babies do not come with a manual, but Shannon chose to never ever feed her daughter, Grace, any sugar or carbohydrates as part of her strict eating plan. As expected, this story was met with both positive and negative comments after the media discovered it. Shannon is proud of making that decision because it has had interesting results on Grace, read on to see how her daughter turned out.
Health Enthusiast
Shannon Cooper from Brisbane, Australia has spent a huge deal of time as an adult studying what different kinds of foods do to a person's body. According to her, consumed food can either fuel a person's body positively or poison the body. She strongly believes in this, and therefore she made a decision in her life, that some would find quite controversial.
"You are what you ate" is another aspect that this Australian mother holds on to. The foods consumed by the animals we consume can also affect our health strongly. For instance, free-range livestock and chicken have more nutrients compared to those that are caged. Shannon wanted to put this idea to the test through her new born baby.
Expert in Food Consumption
Shannon has a lot of experience in healthy eating. She studied agricultural science at college, specializing in a branch of Biology that concentrates on the growing plants that are meant for human consumption. After school, she took up a career as a health and wellness coach, so when talking about food, she's an expert. Her whole life is based on understanding the human body and the food that is put into it.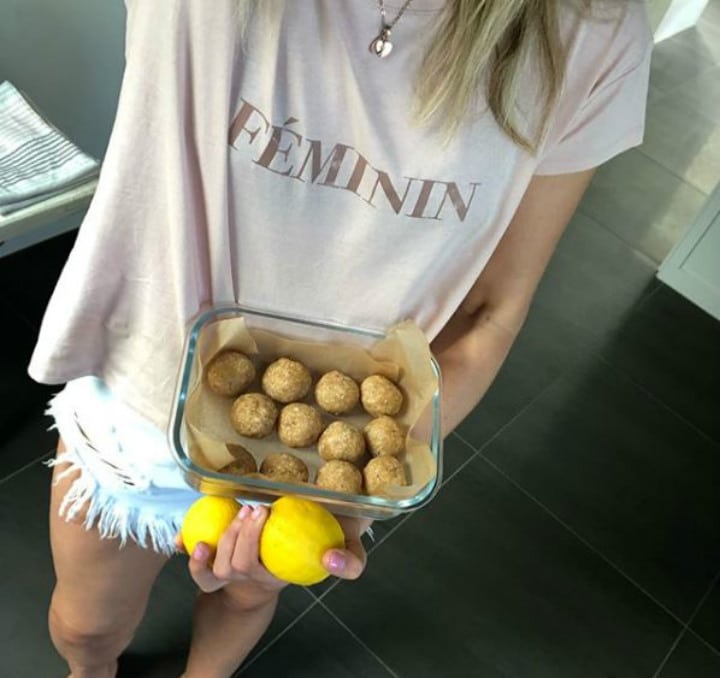 When she was blessed with a baby girl, she wanted to raise her healthily, which led her to making an unusual decision. Being serious about health, it only made sense for her to want to raise her child feeding her the right food.
Surprising diet
Being a new mother and a health nut too, Shannon was not going to let her baby eat sugar, carbs or any preservatives. She was not going with the norm way of feeding kids, she was going to make strict choices on the food that Grace would eat. Shannon made an unorthodox decision to put her baby on a Paleo diet, just as she had done in most of her adult life.
Shannon is very interested in promoting gut health, therefore there was no way she was going to feed her young one on overly-processed food out of a container. She wanted her baby to feed on natural food, not food filled with preservatives.
Paleolithic Diet
The Paleolithic diet is also referred to as the caveman diet or even the stone-age diet. This is a type of diet that advocates consuming only the foods that Paleolithic human beings were able to hunt and gather to consume. The diet was made up of a lot of fish, meat, fruits and vegetables.
Grace's mom discovered this diet in 2010, and she confesses that it transformed her life very well. The whole diet encourages consuming more natural foods that have not been processed. It became a lifestyle, and she wanted to raise her child on this natural diet as well.
Feeling Better
Prior to embracing the Paleo lifestyle, Shannon had suffered from some health problems such as food allergies. She felt like the food she was eating wasn't making her feel better, it was as if it was more of poison rather than fuel. The food she used to eat was causing her to be sick, therefore she chose to look for a better diet to feel better and more energized.
The Paleolithic diet worked for her perfectly. She felt healthier and had a lot more energy. This diet encourages getting rid of sugar, preservatives, carbs and overly-processed meals. However, the diet is a bot controversial because it needs the person to stay away from grains, legumes as well as dairy products.
What do doctors say?
The medical experts are of the opinion that the Paleolithic diet has its advantages and disadvantages. The main notion behind this diet is to eat just as the stone-age people used to, and many experts do agree that the cavemen ate healthier food than people do in the modern day. The stone-age man consumed a lot more protein, fiber, omega-3 fatty acids, vitamins, minerals and unsaturated fat content. There was also less sodium in their food.
On the downside, the hunters and gatherers did not have very good health, they suffered from several parasites, infections, and hardening of arteries. Over-processed foods are clearly not good for us, but the Paleo diet leaves out eating dairy, grains and legumes. So, is the Paleo diet healthy for a baby?
Shannon decided to ask her doctor whether the diet would be healthy for a baby. Unfortunately, not a lot is known about this diet. Her doctor cautioned her on introducing her growing child to the caveman diet.
One exception
Shannon decided to raise her baby on the Paleolithic diet from the day she came into the world, but she made an exception to allow her young one to grow up healthy. The exception was going to breast feed her baby for the first few months of her young life.
Considering that a baby cannot be able to eat raw meat and veggies, it was a wise decision. Breastfeeding a baby is obvious, but not all parents who are Paleolithic dieters necessarily allow for breastfeeding.
Feeding her Girl
When weaning her growing baby, Shannon prepared her food following Paleo guidelines. In addition to breastfeeding Grace, she gave the young girl small portions of veggies and organic chicken. She fed the growing child on foods that were free of sugar, additives and preservatives.
By the time Grace was 13-months old, her mom was feeding her healthy meals such as porridge, quinoa, sauerkraut as well as chia pudding. All sorts of food that many babies tend to refuse to eat. Grace has never eaten sugary foods or carbs that are usually liked by other children, and she loves it.
Results
Shannon reports that the Paleo diet has been great for her baby. She says that her child has only fallen ill once since she was born, and it was just a mild cold. That is impressive considering that kids are known to get ill many times in their early ages. According to Shannon, Grace hangs out with other children who have coughs and colds, but she never picks it up. The diet is working well indeed.
'Chewy' Online Pet Store Offers Incredible Gesture to Grieving Pet Owner.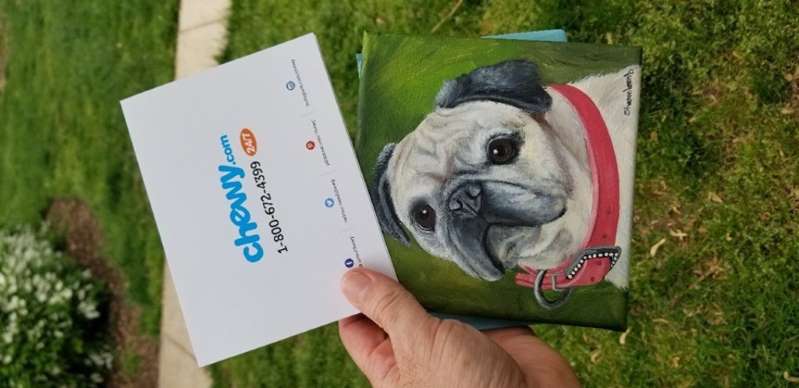 When you adopt a pet, you are bringing them into your family for life. When you lose a pet, it feels like you just lost a member of your family. While the grief that we feel over losing our beloved pets is not easy to forget, there are kindhearted souls out there that are doing their part to make it easier. Joseph Inabnet had to put down his 14-year-old pug, named Bailey, due to continual health problems that were not getting better. With a bag of prescription pet food that he could no longer use, Inabnet decided to contact the online pet retailer 'Chewy', in order to see if he could get a refund. What happened next would leave Inabnet crying bittersweet tears of happiness. Let's see if you can keep your tears from flowing!
According to Inabnet, Bailey had been struggling with health issues since her fifth birthday. In reality, Inabnet had assumed that he would have to let her go before she turned eight. However, Inabnet worked hard with Bailey's veterinarian, and they were able to extend her life for almost a full decade, thus allowing Inabnet and Bailey to share many moments of joy together. One of Bailey's favorite tricks was to sit on her backside in order to beg for treats. Inabnet loved to take pictures of Bailey when she performed this trick, and he sent one photo to Chewy along with his email, detailing the tragic loss of his best furry friend. Chewy told Inabnet to donate the pet food to a shelter and that they would send him a refund. Inabnet thought that this was the end of the story, but it was not.
Weeks later, Inabnet received a curious package in the mail from Chewy. Not sure what the object was, Inabnet slowly opened the package. As he unwrapped the package, weeks after saying goodbye to Bailey, his heart began to thud. What could be in here? What did Chewy send him? When he finally opened the package, he found a hand-painted portrait of Bailey doing her favorite trick. Inside of the package was a handwritten note from the owners of Chewy, sending love to Inabnet and a promise to support him if he ever needed anything. The painting captured Bailey in all of her silly joy and Inabnet was overcome with emotion. How could he not be? Inabnet was quick to share the lovely portrait on social media whereupon it was quicker to go viral. After being shared hundreds of thousands of times, Inabnet's story was soon all over the internet.
While Inabnet will never truly get over the loss of Bailey, he was afforded one of the kindest parting gifts that a pet owner could ever ask for. Inabnet praised the portrait a thousand times over before tearfully talking about his beloved pup. Bailey loved to always do her 'sit up' trick, and she had even been attempting to do it when he had to put her down due to her terminal illness. With one portrait and a lovely letter, Chewy was able to change Inabnet's last memories of his faithful, furry friend. Bailey was Inabnet's first pet, and he was quick to talk about how much she had changed his life. Inabnet went on to point out that he had never been closer to any animal and that he didn't know if he ever would be again. It's clear to see that Bailey left an impression on Inabnet, and we are happy to read that Chewy helped him to get through the grieving process.