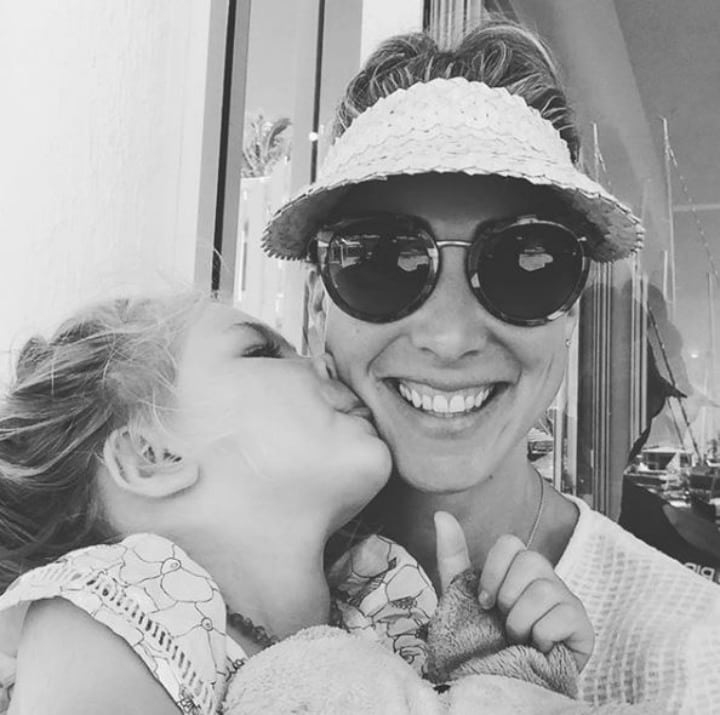 Mom Refuses to Let Daughter Eat Sugar and Years Later This is What She Grows Into
Health enthusiast Shannon Cooper made a decision to raise her child differently since the day she was born. Babies do not come with a manual, but Shannon chose to never ever feed her daughter, Grace, any sugar or carbohydrates as part of her strict eating plan. As expected, this story was met with both positive and negative comments after the media discovered it. Shannon is proud of making that decision because it has had interesting results on Grace, read on to see how her daughter turned out.
Health Enthusiast
Shannon Cooper from Brisbane, Australia has spent a huge deal of time as an adult studying what different kinds of foods do to a person's body. According to her, consumed food can either fuel a person's body positively or poison the body. She strongly believes in this, and therefore she made a decision in her life, that some would find quite controversial.
"You are what you ate" is another aspect that this Australian mother holds on to. The foods consumed by the animals we consume can also affect our health strongly. For instance, free-range livestock and chicken have more nutrients compared to those that are caged. Shannon wanted to put this idea to the test through her new born baby.
Expert in Food Consumption
Shannon has a lot of experience in healthy eating. She studied agricultural science at college, specializing in a branch of Biology that concentrates on the growing plants that are meant for human consumption. After school, she took up a career as a health and wellness coach, so when talking about food, she's an expert. Her whole life is based on understanding the human body and the food that is put into it.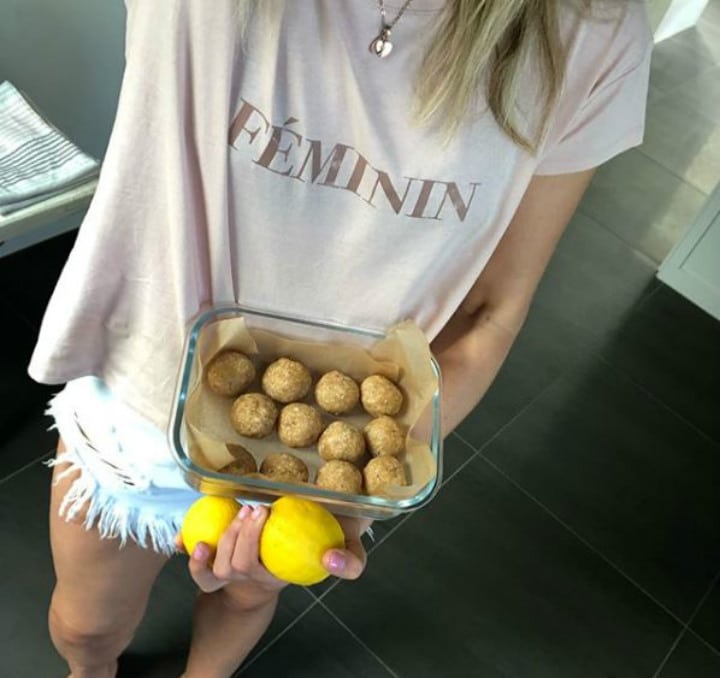 When she was blessed with a baby girl, she wanted to raise her healthily, which led her to making an unusual decision. Being serious about health, it only made sense for her to want to raise her child feeding her the right food.
Surprising diet
Being a new mother and a health nut too, Shannon was not going to let her baby eat sugar, carbs or any preservatives. She was not going with the norm way of feeding kids, she was going to make strict choices on the food that Grace would eat. Shannon made an unorthodox decision to put her baby on a Paleo diet, just as she had done in most of her adult life.
Shannon is very interested in promoting gut health, therefore there was no way she was going to feed her young one on overly-processed food out of a container. She wanted her baby to feed on natural food, not food filled with preservatives.
Paleolithic Diet
The Paleolithic diet is also referred to as the caveman diet or even the stone-age diet. This is a type of diet that advocates consuming only the foods that Paleolithic human beings were able to hunt and gather to consume. The diet was made up of a lot of fish, meat, fruits and vegetables.
Grace's mom discovered this diet in 2010, and she confesses that it transformed her life very well. The whole diet encourages consuming more natural foods that have not been processed. It became a lifestyle, and she wanted to raise her child on this natural diet as well.
Feeling Better
Prior to embracing the Paleo lifestyle, Shannon had suffered from some health problems such as food allergies. She felt like the food she was eating wasn't making her feel better, it was as if it was more of poison rather than fuel. The food she used to eat was causing her to be sick, therefore she chose to look for a better diet to feel better and more energized.
The Paleolithic diet worked for her perfectly. She felt healthier and had a lot more energy. This diet encourages getting rid of sugar, preservatives, carbs and overly-processed meals. However, the diet is a bot controversial because it needs the person to stay away from grains, legumes as well as dairy products.
What do doctors say?
The medical experts are of the opinion that the Paleolithic diet has its advantages and disadvantages. The main notion behind this diet is to eat just as the stone-age people used to, and many experts do agree that the cavemen ate healthier food than people do in the modern day. The stone-age man consumed a lot more protein, fiber, omega-3 fatty acids, vitamins, minerals and unsaturated fat content. There was also less sodium in their food.
On the downside, the hunters and gatherers did not have very good health, they suffered from several parasites, infections, and hardening of arteries. Over-processed foods are clearly not good for us, but the Paleo diet leaves out eating dairy, grains and legumes. So, is the Paleo diet healthy for a baby?
Shannon decided to ask her doctor whether the diet would be healthy for a baby. Unfortunately, not a lot is known about this diet. Her doctor cautioned her on introducing her growing child to the caveman diet.
One exception
Shannon decided to raise her baby on the Paleolithic diet from the day she came into the world, but she made an exception to allow her young one to grow up healthy. The exception was going to breast feed her baby for the first few months of her young life.
Considering that a baby cannot be able to eat raw meat and veggies, it was a wise decision. Breastfeeding a baby is obvious, but not all parents who are Paleolithic dieters necessarily allow for breastfeeding.
Feeding her Girl
When weaning her growing baby, Shannon prepared her food following Paleo guidelines. In addition to breastfeeding Grace, she gave the young girl small portions of veggies and organic chicken. She fed the growing child on foods that were free of sugar, additives and preservatives.
By the time Grace was 13-months old, her mom was feeding her healthy meals such as porridge, quinoa, sauerkraut as well as chia pudding. All sorts of food that many babies tend to refuse to eat. Grace has never eaten sugary foods or carbs that are usually liked by other children, and she loves it.
Results
Shannon reports that the Paleo diet has been great for her baby. She says that her child has only fallen ill once since she was born, and it was just a mild cold. That is impressive considering that kids are known to get ill many times in their early ages. According to Shannon, Grace hangs out with other children who have coughs and colds, but she never picks it up. The diet is working well indeed.
Lost Dogs and Nuclear Wastelands: The Companions of Chernobyl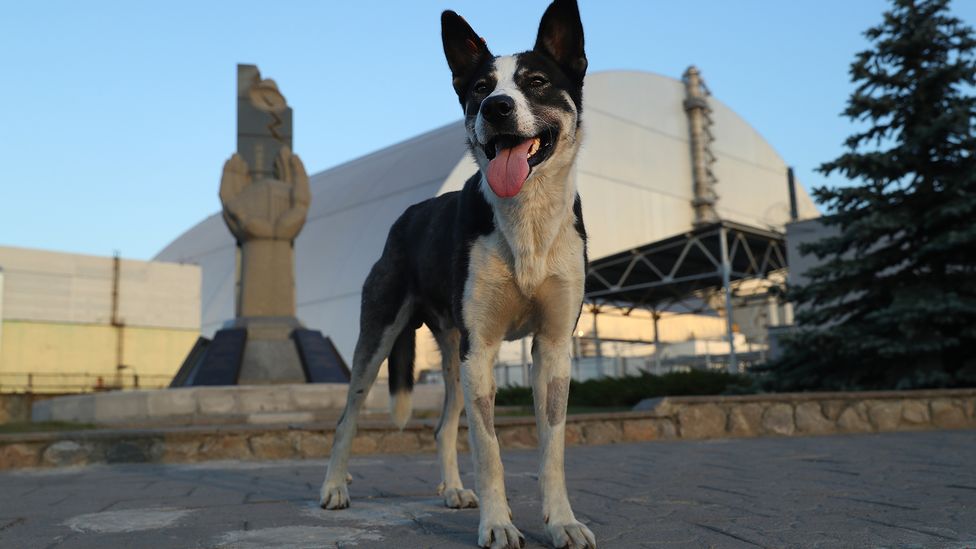 There is a massive swathe of land surrounding the site of the Chernobyl Nuclear Explosion. This area consists of the abandoned cities, villages, and natural areas adjacent to Chernobyl and within sight of its danger.
Enter the Chernobyl Exclusion Zone.
Walking into the closest approximation of a post-apocalyptic setting on earth can be a jarring moment, especially for visitors to the region not really understanding what they are stepping into. For one group of people, the workers and security guards of the Chernobyl Exclusion Zone, this apocalyptic setting would transform into something akin to a home thanks to newfound friends of the furry sort, dogs.
Stray Dogs of Chernobyl and the Guards Who Love Them
Consider your day-to-day operations at the office. No matter what you feel about your day or your duties, you likely aren't surrounded by the remains of a giant nuclear wasteland. Working in the Exclusion Zone surrounding the infamous Chernobyl Nuclear Power Plant is more than just a job, it's a way of life and one that is being studied by the University of Cambridge.
Jonathon Turnbull is a PhD Candidate for the Department of Geography at Cambridge. For his project, he would give disposable cameras to checkpoint guards working throughout the Exclusion Zone, as well as various workers running shops and convenience stores in the area. Turnbull's goal was simple, to allow these people to capture their daily life and to reflect upon it during an interview at a later date.
Turnbull lives in Kyiv where he operates as a geographer, studying human and animal relations emerging from the CEZ. Turnbull's work would lead him to utilize photovoice and photo-elicitation techniques, inviting his subjects to tell their stories while photographs are carefully inserted into the conversation to evoke more information, deeper memories, and stronger feelings.
Meet the Chernobyl Puppies
In the wake of the Chernobyl disaster, an area covering roughly,4200km2 between Ukraine and Belarus has been reclaimed by nature. A wildlife haven according to some researchers, this Exclusion Zone would become a haven for stray dogs known as the Chernobyl Puppies. These domestic animals were largely left behind by soldiers to prevent contamination during the initial event, instead left to their own devices to breed in the wild.
Chernobyl Puppies have an average lifespan of just five years and this is due to a few surprising consequences. First and foremost, hunger and thirst are the leading causes of death for these dogs followed by the harsh and cold winters of Ukraine. Radiation is last on the list. At the time of this writing, Turnbull's study suggests that there are more than 500 dogs throughout the Zone, considered descendants of the dogs left behind on the infamous date in 1986.
While the dogs that can be found around the Power Plant are easy enough to label as strays, the guards of Chernobyl wouldn't dare to call them as such. Turnbull noted that his interviews left him with the impression that the guards felt a sense of 'ownership' over the dogs, including feeling compelled to care for them with food, medicine, and human contact. In return, Turnbull suggests that the dogs provide entertainment, protection, and comfort of their own. One guard said, "We pull out ticks and even buy injections for rabies."
As the guards and puppies of Chernobyl grow more comfortable with one another, they provide a stark counterpoint to the longevity of damage that Chernobyl has caused. While dogs and humans have begun to come together in the area, the land within the Zone will remain uninhabitable for more than 20,000 years.