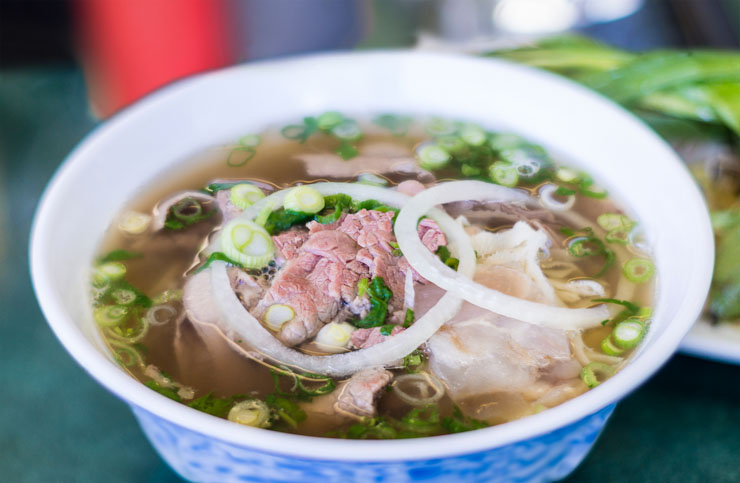 Daughter Overwhelms Parents Restaurant With Customers By Posting On TikTok
A seven-second video posted on TikTok by Jennifer Le has saved her parents' Vietnamese pho restaurant from going out of business. In the video, Le showed the empty restaurant and her dad looking sad at the register. She then asked for social media's help to keep the restaurant in business. The restaurant is in California and was doing ok before the pandemic, but has since had trouble getting customers to dine in.
The video went viral, and within hours, it had garnered millions of views and shares. People all over the world were touched by Le's message and began sharing the video on their social media accounts. The response was overwhelming, with people expressing their support for the restaurant and their willingness to help.
As a result of the video, the restaurant was flooded with customers, many of whom had never heard of the place before. The increased business allowed Le's parents to keep the restaurant open and the phones are ringing off the hook. The family was overwhelmed by the outpouring of support and expressed their gratitude to everyone who had shared the video and visited the restaurant.
Le's video is a perfect example of the power of social media to effect change. In just seven seconds, she was able to capture the attention of millions of people and inspire them to take action. The video also highlights the struggles faced by small businesses during the pandemic and the importance of community support in keeping these businesses afloat.
Le's video has since become a source of inspiration for many people who are struggling with similar issues. It serves as a reminder that even the smallest actions can have a significant impact, and that we all have the power to make a difference in our communities.
Massive Sandcastle Built by Auckland Brothers Impresses Scores of Beachgoers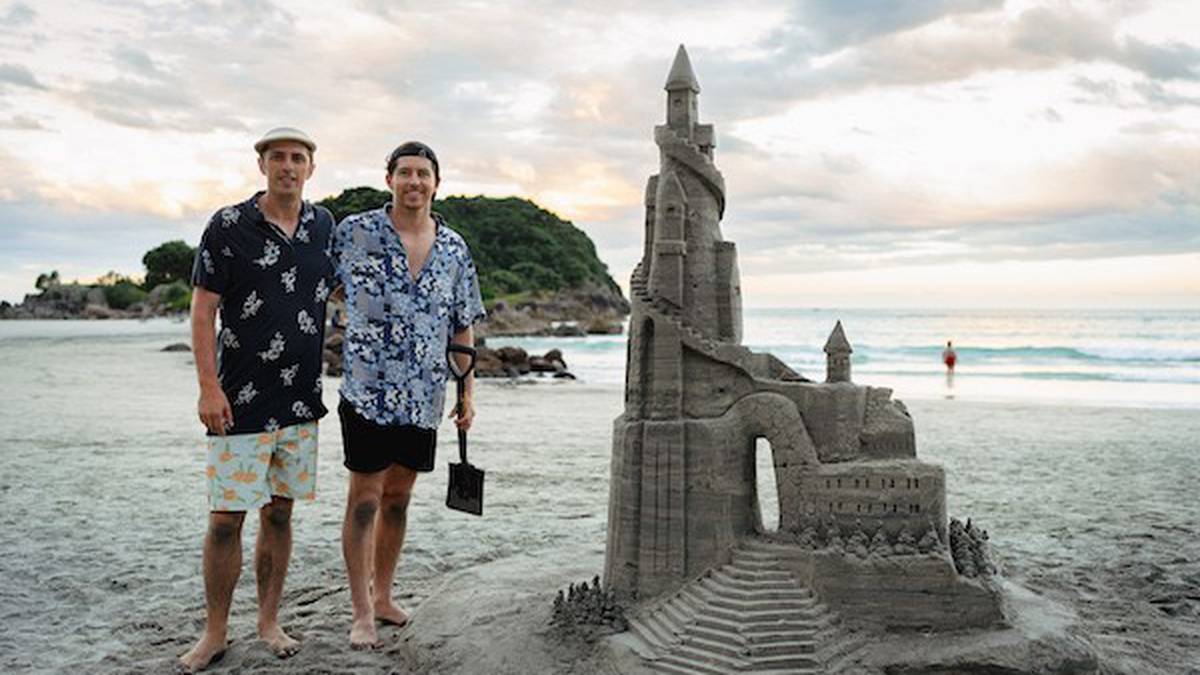 When you have run out of Christmas ideas, nothing beats going to the beach and letting your creative juices flow. That's what two brothers in New Zealand did this past Boxing Day and ended up with an amazing and eye-catching sandcastle.
After building a massive sandcastle on Boxing Day, two Auckland boys gained praise from other people around Mt Maunganui's beach area that day.
Jared and Paul Brandon spent 10 hours that day building a two-meter-high sandcastle, beginning with a sketch of the structure "on a piece of A4 paper" and beginning at high tide. The pair plans to turn this into a Boxing Day ritual.
On Christmas Eve, the brothers started strategizing on how to top last year's one-meter-high tower on Boxing Day 2021.
Because Jared and Paul are "very competitive," they wanted to outdo their performance from the previous year. Before beginning their construction, the two searched online for sandcastle designs after visiting Bunnings to get tools, buckets, as well as a footrest.
Both residents and visitors have expressed admiration and astonishment at the beautiful creation.
Jared chuckles, "A guy is assessing how tall it is currently with his beach umbrella.
Jared informed the media, "This one is 2 meters, so we needed a few footstools to climb up tall enough and also used a builder's level so it didn't topple over.
The 150-liter pail was the biggest we were able to use, and the traditional household bucket was a fairly small one. We purchased them both from Bunnings.
Paul explains, "There are a few techniques, such as two portions of water to one portion of sand."
Then came the spatulas to shape the windows, then toothpicks for creating the roof piles, as well as the straws for blowing off the "extra sand."
The previous night, the two worked on it until 8 p.m., and unlike last year, it is still standing.
"Time went by incredibly quickly; it seemed like we were only at the beach for five hours, instead of ten." "Paul spoke to the press.
He claims that while working for a California hotel plus learning how to construct sandcastles as a kid-friendly activity, he acquired the skill there about eight years ago.
"Now that he's used that knowledge and developed it, he taught me. Therefore, for the previous four to five years, whenever we had the time, we would construct a sandcastle once a year " says Jared.
The two, who are both camera operators, intend to go much further next year and are hoping to enlist the aid of a larger family.
We will attempt to teach my sister as well as my brother-in-law to assist us as they appear interested this year. "We are striving to dredge up more relatives to get involved in creating a village in 2023."