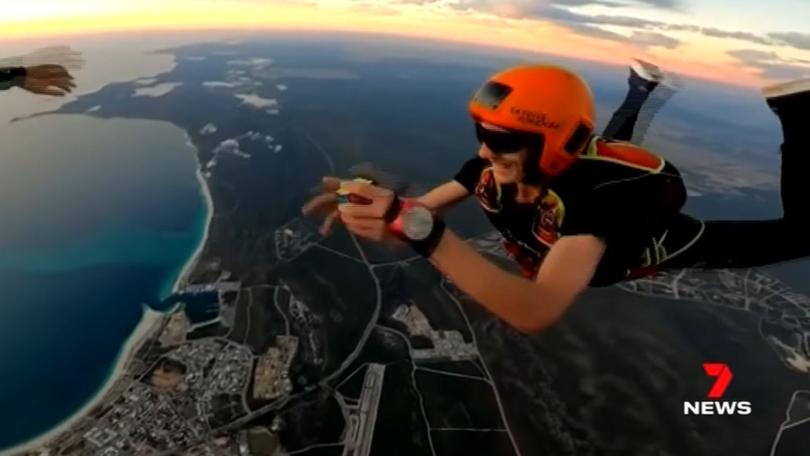 Teenager Sam Sieracki Soars to New Heights, Solving Rubik's Cube in Free Fall
Seventeen-year-old Sam Sieracki has etched his name into the Guinness World Records by solving a Rubik's Cube while skydiving over West Australia. Jumping out of an airplane at 14,000 feet, Sam achieved the remarkable feat in just 28.25 seconds, breaking the previous record of 30.14 seconds held by Nitin Subramanian of the United States.
In a daring display of skill and concentration, Sam described the intense experience of solving the Rubik's Cube in free fall. "It's really intense. It's very loud because you've got all the wind in your face," Sam explained. "So it's a lot harder to concentrate than if I'm just on the ground solving it… my record on the ground is a lot faster than in the air – it's about 6.5 seconds."
Despite facing challenges in the sky, Sam, who is both a speed-cuber and a skydiving enthusiast, tackled the feat with enthusiasm. It took him five attempts to surpass the previous record, showcasing his determination and resilience.
Sam, who has been attending speed-cubing competitions since 2017, expressed confidence in breaking the record but admitted that the challenge proved to be more demanding than expected. "Having attended speed-cubing competitions since 2017, I was confident about breaking the record, but it ended being far more challenging than expected and took me five attempts to achieve," Sam remarked.
The teenager's passion for both speed-cubing and skydiving has been a driving force in his pursuits. "I decided that I want to be a solo skydiver, so waited impatiently to turn 16 … so that I could become a licensed skydiver and go by myself," Sam shared. "Since then, I've gone up to Jurien Bay every school holidays to do a few jumps, and am now up to 80 jumps in my second year of skydiving."
Acknowledging the support of his loved ones, Sam expressed gratitude to his biggest fans and supporters, his mother and girlfriend, who encouraged him to break the world record. As a self-proclaimed rookie in the skydiving world, Sam doesn't set grand goals but aims to continue improving his skills with each jump, all while enjoying the thrilling experience.
Daughter Overwhelms Parents Restaurant With Customers By Posting On TikTok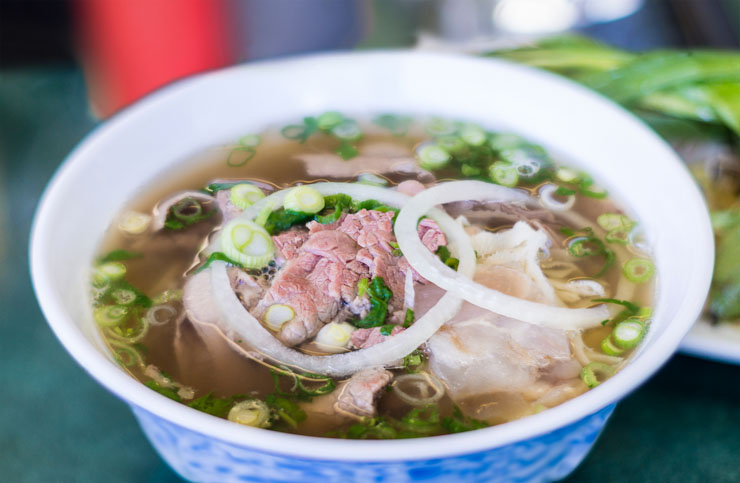 A seven-second video posted on TikTok by Jennifer Le has saved her parents' Vietnamese pho restaurant from going out of business. In the video, Le showed the empty restaurant and her dad looking sad at the register. She then asked for social media's help to keep the restaurant in business. The restaurant is in California and was doing ok before the pandemic, but has since had trouble getting customers to dine in.
The video went viral, and within hours, it had garnered millions of views and shares. People all over the world were touched by Le's message and began sharing the video on their social media accounts. The response was overwhelming, with people expressing their support for the restaurant and their willingness to help.
As a result of the video, the restaurant was flooded with customers, many of whom had never heard of the place before. The increased business allowed Le's parents to keep the restaurant open and the phones are ringing off the hook. The family was overwhelmed by the outpouring of support and expressed their gratitude to everyone who had shared the video and visited the restaurant.
Le's video is a perfect example of the power of social media to effect change. In just seven seconds, she was able to capture the attention of millions of people and inspire them to take action. The video also highlights the struggles faced by small businesses during the pandemic and the importance of community support in keeping these businesses afloat.
Le's video has since become a source of inspiration for many people who are struggling with similar issues. It serves as a reminder that even the smallest actions can have a significant impact, and that we all have the power to make a difference in our communities.