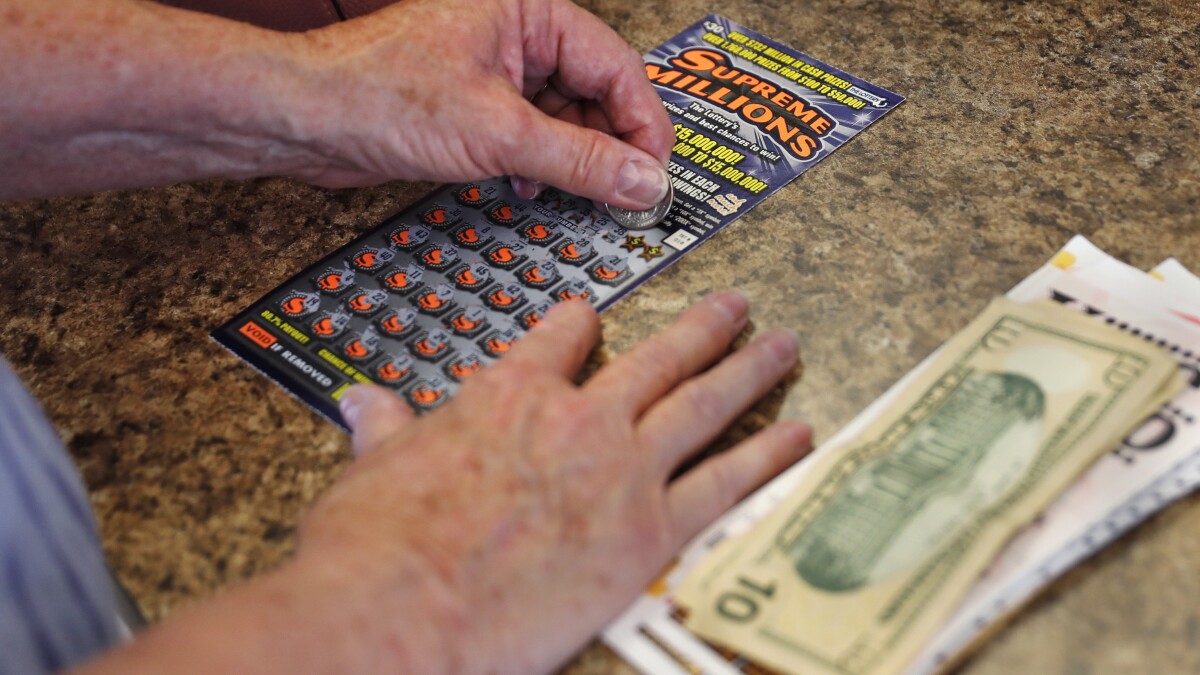 Getting Bumped By a Stranger Usually Means Being Pickpocketed….. But Not In This Story!
If you get bumped by a stranger in public, it usually means you were pickpocketed. The rude distraction is an age-old technique to distract the victim from paying attention to their valuables. While everyone is recovering from the "accidental" impact, the thief is intentionally using the split second to pull a wallet or valuable from the victim without him or her knowing it. Once the thief is away, the job is done and the valuables are stolen. It's a common problem in big cities and tourist spots.
However, for one California lady, getting bumped may have been the best thing that ever happened to her. While she was busy working on a lottery machine at a grocery store in Tarzana, she focused on spending her $40 dollars on lottery scratchers. Normally, LaQuedra Edwards buys a number of smaller value tickets with one purchase, hoping to increase her odds with more scratchers than just one big one. However, when she was bumped, it caused her to put her hand forward and hit the $30 scratcher option. Money spent, the accident committed Edwards to the higher value ticket. Upset at first, Edwards turned to see who bumped her, but the fellow was out the door without even apologizing.
Figuring there wasn't much she could do about the situation, and the person was gone, Edwards re-focused on her tickets. Now she had a $30 single scratcher and $10 left for other tickets. She finished her purchase and then pulled her tickets out of the machine. Going through them, she realized one of them was a winner. It was the accidental $30 ticket. However, what Edwards one was a far better return on investment. She had just scored a $10 million winning ticket.
At first, she got on the highway and drove home. The whole time, Edwards kept looking back at the ticket and confirming in her mind that her life had just dramatically changed. It didn't feel real. But, sure enough, the ticket was indeed a winner. Even the grocery store got a share of the winnings. $50,000 went to the store for hosting the machine. Unfortunately, it was a chain store, so the bonus simply went into a corporate bank account instead of a small business owner's business. However, that's how the system works for retailers.
For LaQuedra Edwards, however, her share is going into a home purchase and helping out start a non-profit organization to help her community. Both moves make a whole lot of sense as well as have long-term benefits.
Homeless Man Who Helped a Woman Turned Out to be a Hoax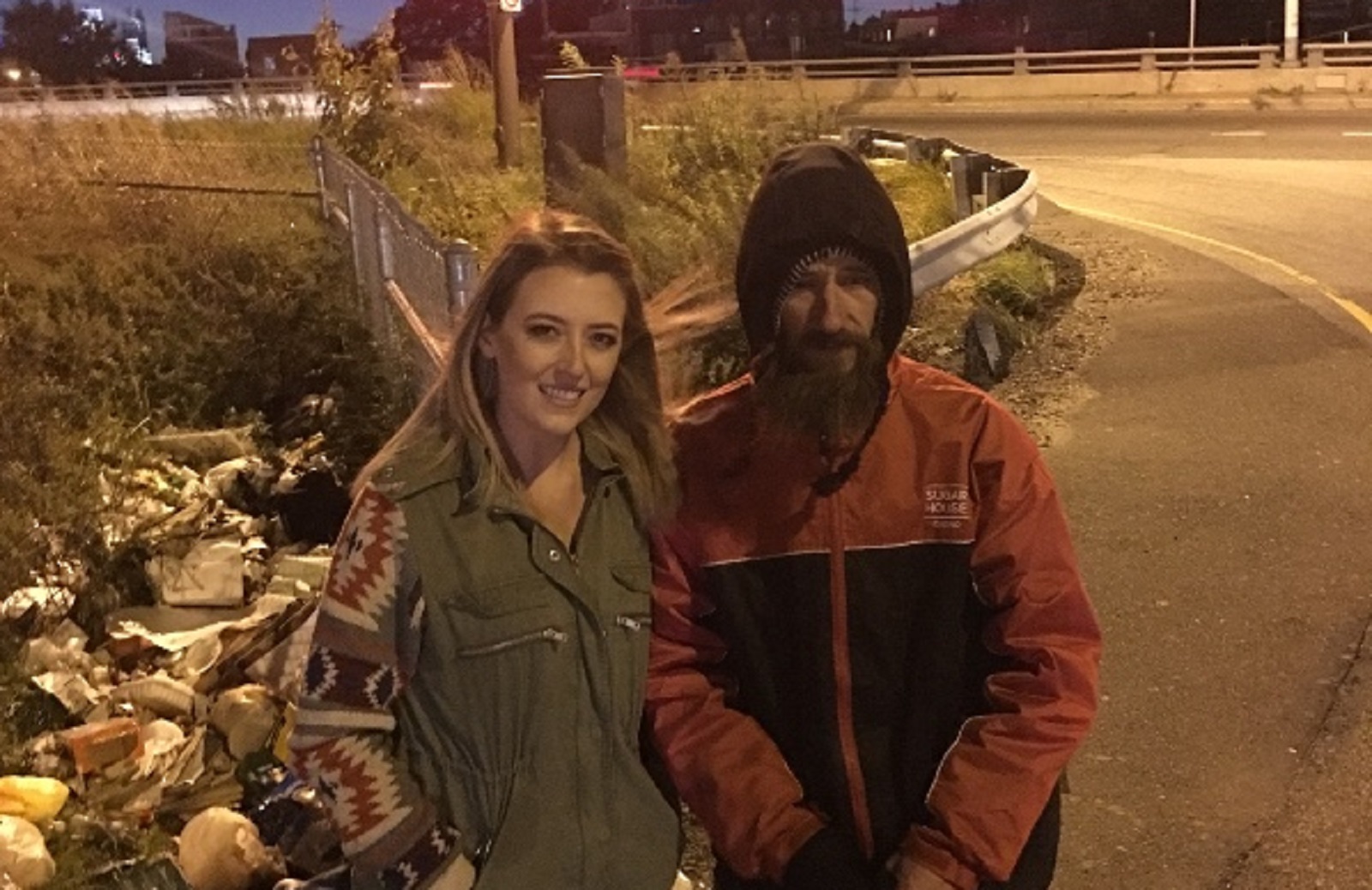 The story of the homeless man who helped out a woman needing gas for her car by donating his few dollars went viral on the Internet and had hundreds of people wanting to reach out and help. They did so through a GoFundMe site that ended up generating a sizable amount of charity and gifts. For those who gave money, it made them feel better instantly. There was only one problem. The story was made up. The man was not homeless, and the woman had never run out of gas.
Instead, the two were involved in an online scam that ended up defrauding folks out of approximately $400,000 in online money gifts. It was not only enough to trigger a serious crime, the pair got themselves charged with a federal conspiracy case and ultimately pled guilty in a New Jersey federal court. Johnny Bobbitt and Katelyn McClure both separately admitted their crime of wire fraud. Given their involvement and degree of actions, Bobbitt is looking at a potential 10 years in federal prison and $250,000 in fines. McClure for her part faces a bigger sentence of 20 years and a similar financial penalty. Both will find out for sure when they are sentenced. In addition to the federal charges, the pair also have a second round of trials to go through with state charges as well. It was a blunt, cold ending to a story and scam that started in 2017 and took off like wildfire, far better than Hobbitt and McClure thought it would.
The story was plausible and reasonable enough. A couple told their story online about how they wanted to help a homeless man who helped them. McClure and her partner posted that Bobbitt realized McClure was in trouble, stuck in Philadelphia without gas. She needed to get home, and Bobbitt, who was nearby, realized the problem. He then gave her his only $20 to buy gas so she could travel again. To show their gratitude, McClure and her boyfriend were trying to raise $10,000 to help Bobbitt out as a thank you. The story took off.
Unfortunately, the media got involved. Loving a story out of the norm with a good newsworthy ending, they showcased the story on TV, and it got big attention. All of a sudden, what was supposed to be a little scam turned into a big one, raising some $402,706 with the added attention in a short three weeks. While Bobbitt did get $25,000 set aside by McClure and her partner, the rest of it was burned like kerosene on fire via clothing, trips, a car, vacations, gambling and more. However, Bobbitt didn't appreciate the small share, and sued the pair for more, arguing he should have gotten $75,000 at least. GoFundMe got involved by trying to avoid bad press and making sure Bobbitt, the alleged homeless person, got his fair shake.
All of the financial attention caught the eye of the Feds who started investigating McClure. They seized well over 60,000 digital messages between the couple, which included admissions that the whole story was made up – a smoking gun text in the fraud conspiracy. Interestingly, McClure's partner, although he enjoyed the spending of the money with McClure, was not charged or seen as involved in the conspiracy. The Feds went after McClure and the alleged homeless partner, Bobbitt, for the fraud. And GoFundMe yet again found itself in the middle of a crazy criminal scheme gone public and bad, stealing money from people who wanted to help others online. It turned out to be an odd, miserable ending to what many had hoped would have been a story of human charity done right.