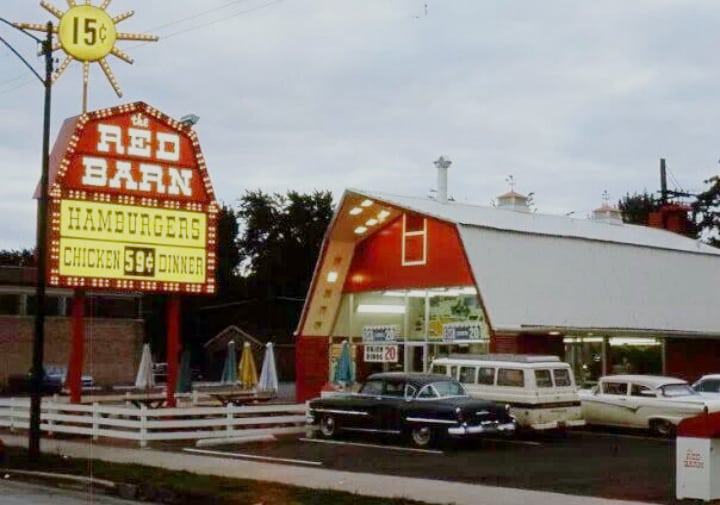 Vintage Fast Food Restaurants That You Are Definitely Missing
Fast food has become ingrained in American society ever since Ray Kroc turned McDonald's into an absolute food empire. Nowadays, you can't drive down the street without seeing three or four chain restaurants outside of your window. Today, we are going to pay homage to the fast food restaurants of yesterday. Listed below, you'll find 18 defunct fast food restaurants that might get your mouth watering for the past!
1. Gino's Hamburgers
Gino Marchetti may have made his mark on the gridiron, where he became a Hall of Fame football player, but he wanted to feed people, as well! Gino Marchetti opened up Gino's Hamburgers in 1957. Within a decade, there were 300 of the burger joints throughout the country. Marchetti would sell his franchise in the '80s and that would be that for the original line of Gino's Hamburgers.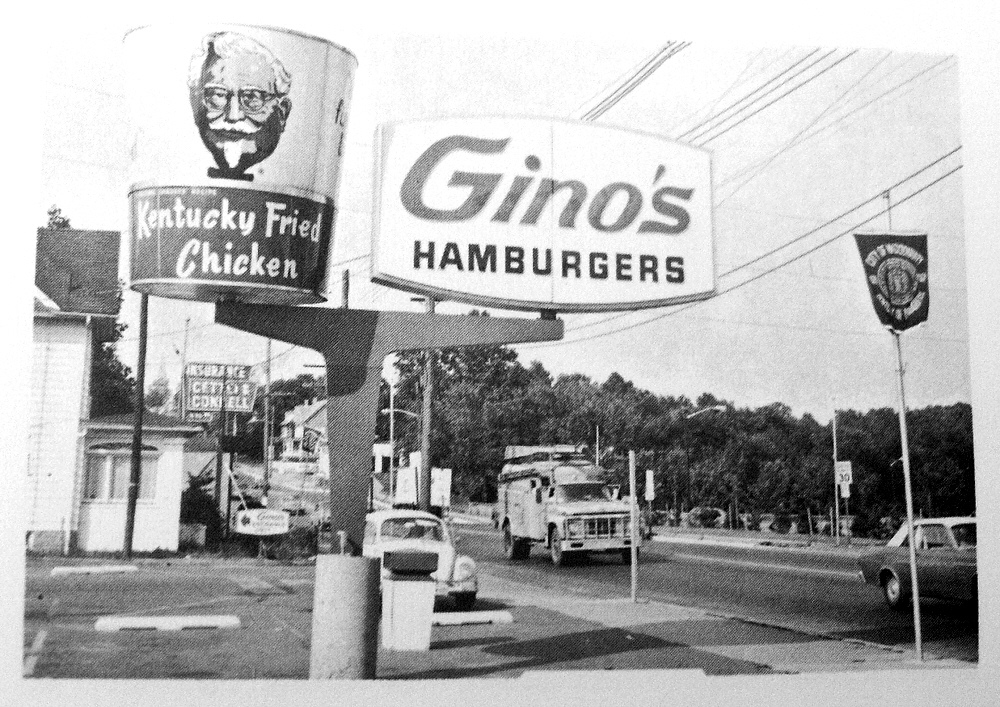 2. Beefsteak Charlie's
Growing out of Manhattan, Beefsteak Charlie's was prominent in the early 1900s. The slogan that Beefsteak Charlie's lived by would also end up running them out of business. The mantra that Beefsteak Charlie's proudly put on all of their marketing materials was, "You're gonna get spoiled!" the company went out of business in 2010, presumably due to profit loss from offering exorbitant amounts of food and free booze.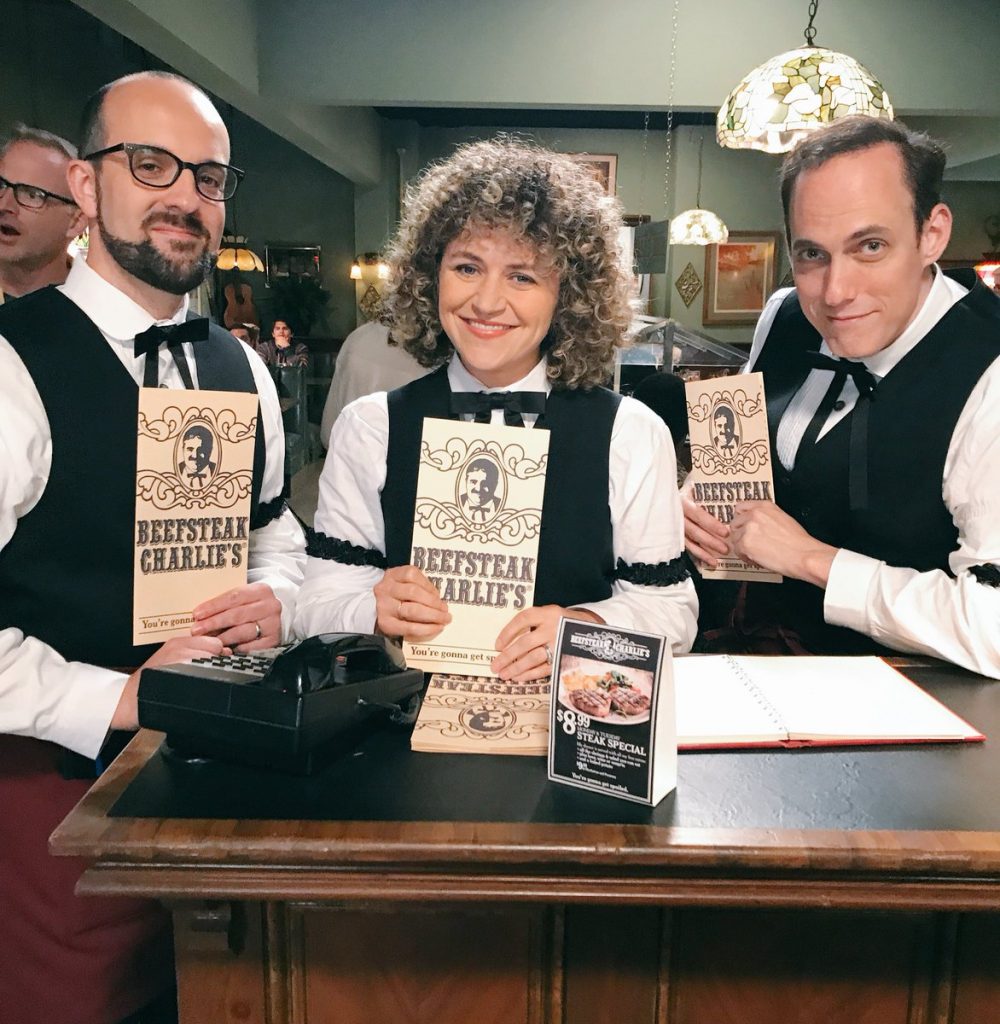 3. Burger Chef
Let's just say this for Burger Chef, they came up at a time when McDonald's was running everyone out of business — and they almost made it. Burger Chef was an early rival to McDonald's and they were actually one of the first companies to introduce toys with their kid's meals. Bad business practices ended up putting Burger Chef in the grave and the company was sold in 1981.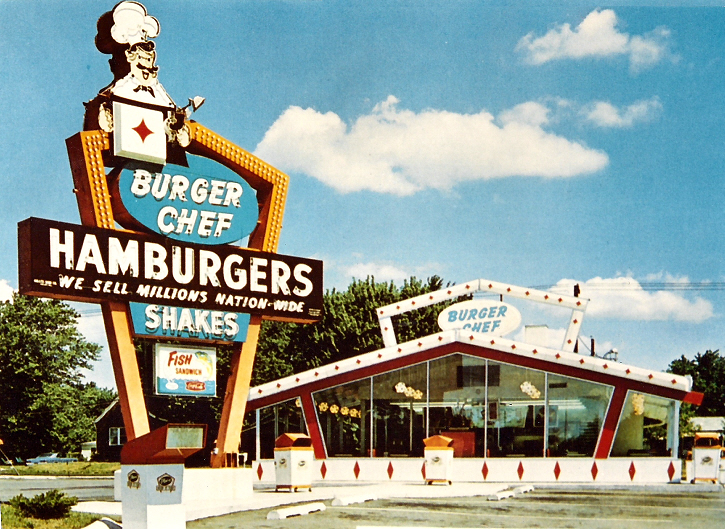 4. Howard Johnson's
Also known as HoJo's, Howard Johnson's made a statement during the '60s as one of the top chain restaurants in the nation. At its peak, Howard Johnson's could be found in more than 1,000 locations throughout the country. The company is well known for their patented orange roofs and large weather vanes.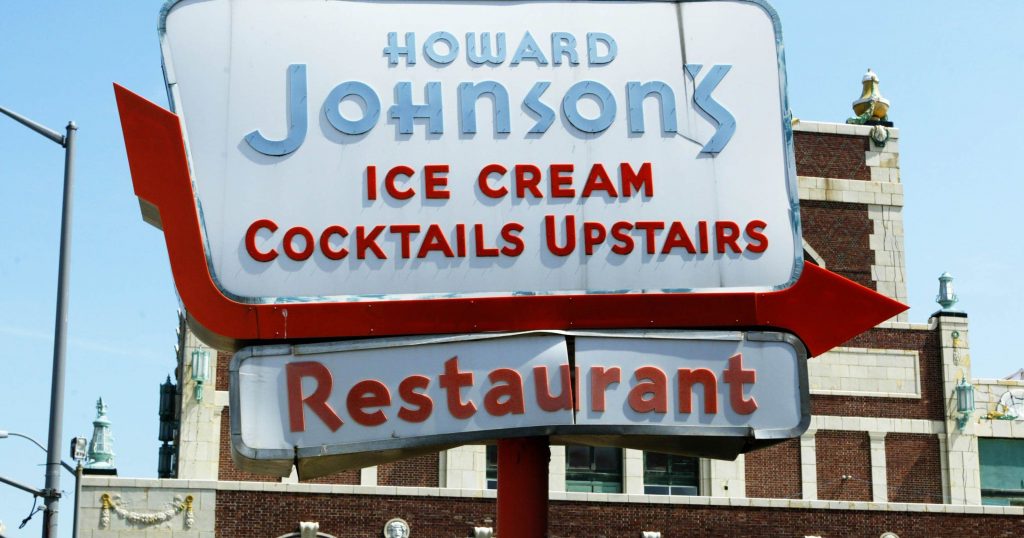 5. Bob's Big Boy
We'd recognize Bob's Big Boy mascot just about anywhere. Known for offering huge burgers along with their iconic '50s fashion, Bob's Big Boy was a major player throughout California and into the Midwest. Nowadays, you'll only find a handful of the nostalgic restaurants around the country.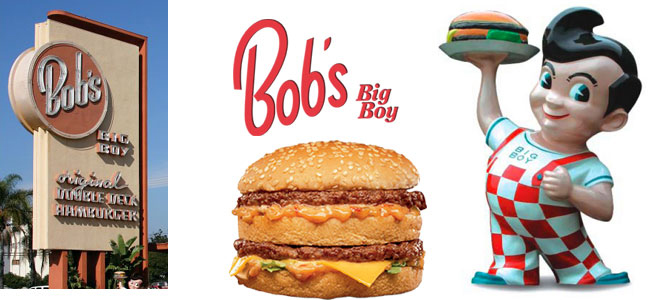 6. Official All Star Cafe
These eye-popping restaurants popped up overnight in 1995. Early investors of the restaurant chain included Joe Montana, Ken Griffey, Shaq, and Wayne Gretzky. Owned by the same people behind Planet Hollywood, the All Star Cafe didn't have quite the same kind of success. The final All Star Cafe closed in 2007.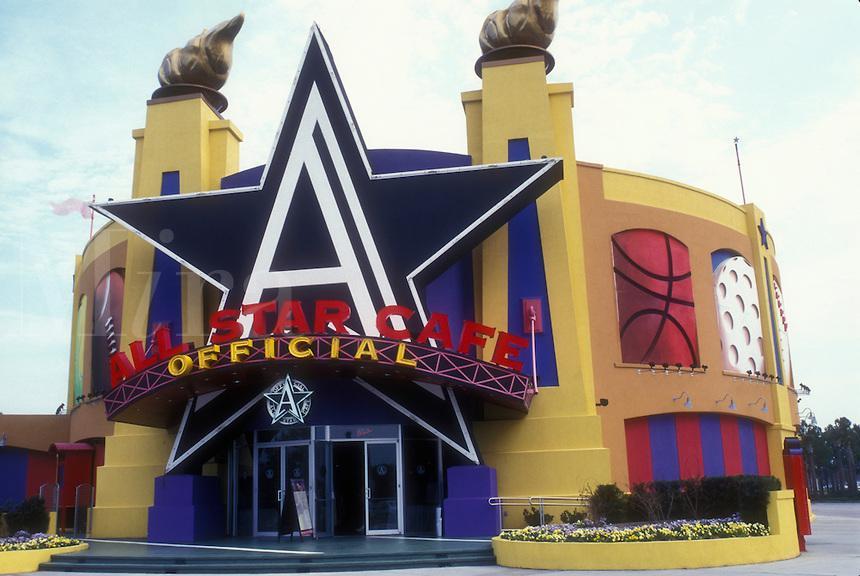 7. Ponderosa Steakhouse
Ponderosa & Bonanza Steakhouse was once one of the most prominent steak-focused chains in the United States. Nowadays, you'd struggle to find one in your state. There are currently only 20 Ponderosa restaurants still standing. Unfortunately, you're going to have to get your meal somewhere else.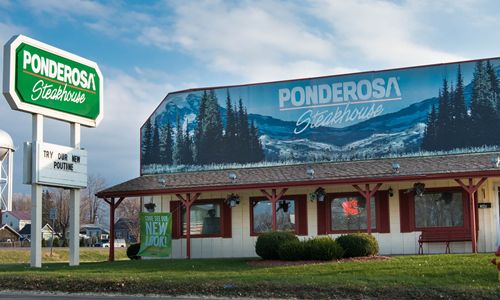 8. VIP's
A Midwestern staple, VIP's cropped up in Oregon before spreading throughout the rest of the country. The first VIP's opened up in 1968 and they were initially marketed as coffee shops. Eventually, VIP's would grow into the largest chain in all of Oregon with more than 53 locations. Now, VIP's is just a memory having sold their locations to Denny's.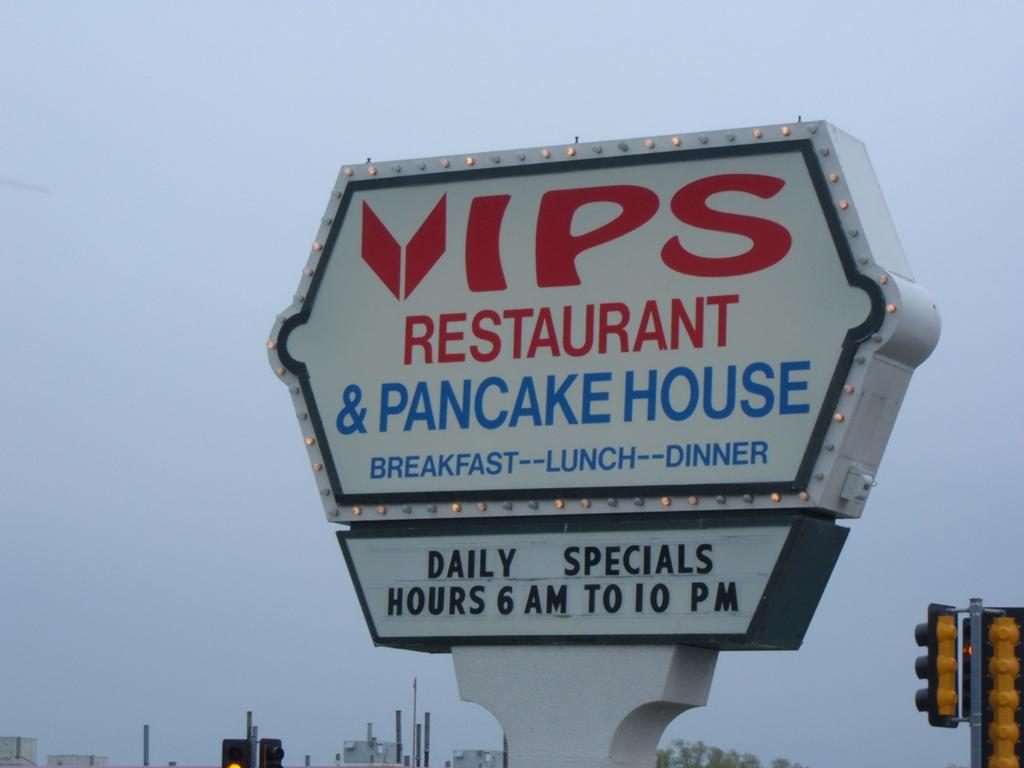 9. Charlie Brown's Steakhouse
Based out of New Jersey, this restaurant chain had little to do with the iconic cartoon. Instead, Charlie Brown's offered semi-casual fine dining in the early 80s and 90s. The corporation behind the chain would go out of business but a few locations are still in operation to this day.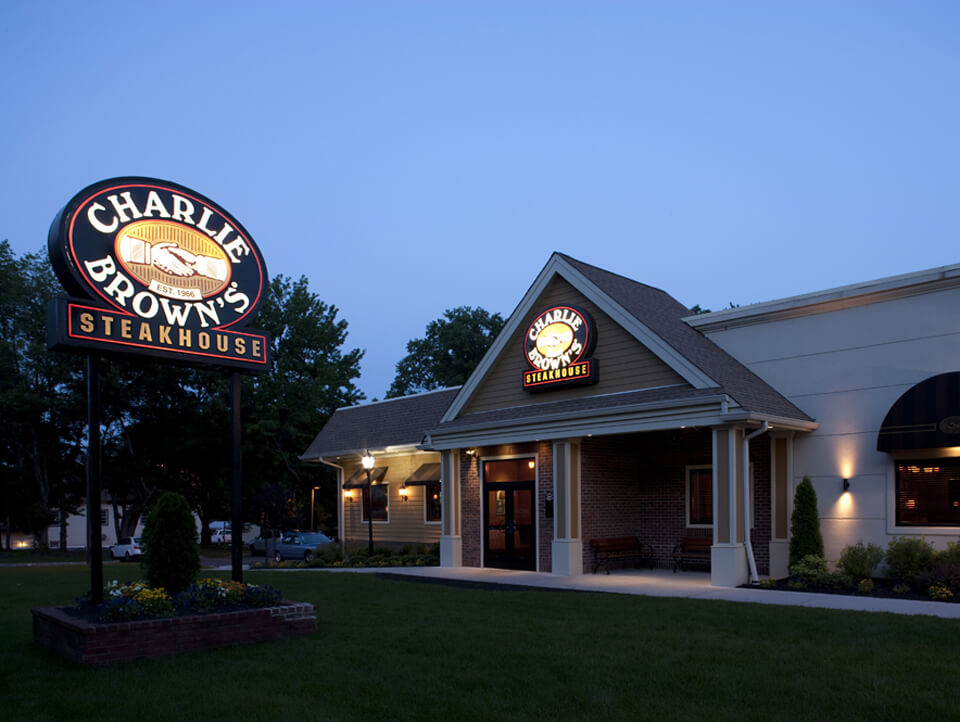 10. Naugles
Naugles came into being in 1975 as one of the earlier Mexican fast-food restaurants on the market. Naugles liked to focus on fresh food that came fast for a clean kitchen. By the '80s there were more than 225 Naugles in the country but by 1995 the chain was closed. Nowadays, Naugles is on life support after Christian Ziebarth, an entrepreneur, re-opened two locations on her own in the state of California.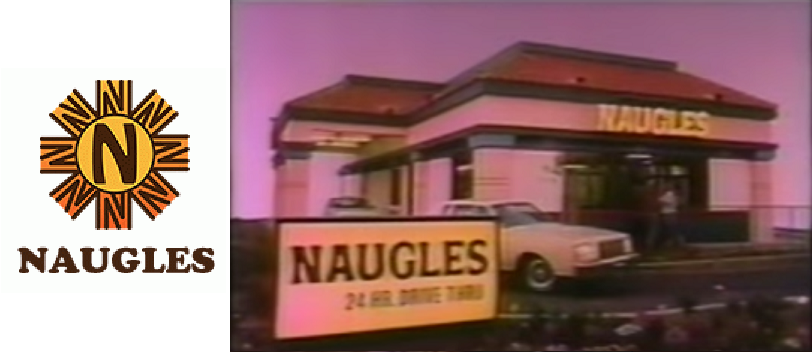 11. Horn & Hardart
Horn & Hardart's was ahead of its time as it offered automation to a degree that you wouldn't have deemed possible. As the ultimate fast food joint, you merely walked up to a giant machine before inserting enough change to make your purchase. Your food was made fresh and pushed through a small glass window. Despite being one of the first 'automats' in the world, Horn & Hardart would be out of business by 1991. Now, this style of restaurant is all over Europe and Japan.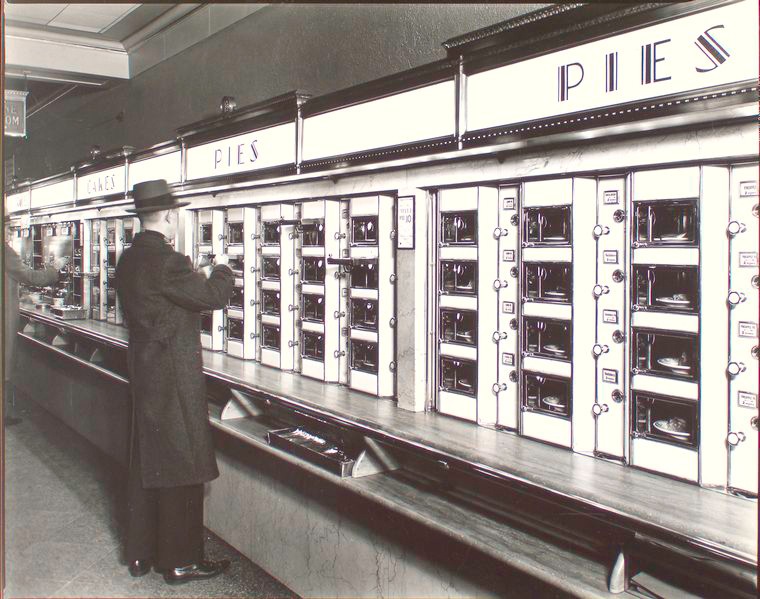 12. Sambo's
Established by Sam Battistone and Newell Bohnet, Sambo's came to life in 1957. The company was under fire almost immediately due to the fact that their name was also a derogatory racial term, though unintentional. Sambo's would get up to 1,000 locations at their heyday but scandal would cause them to shut down in the early '80s.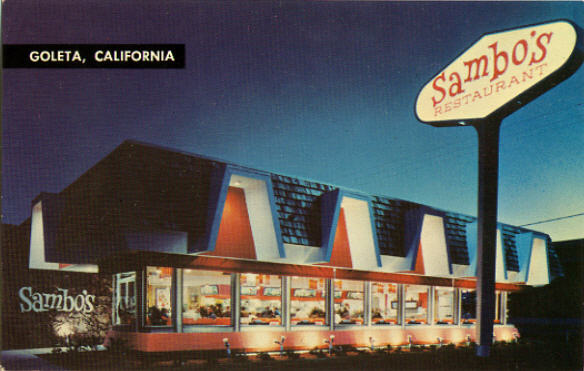 13. Isaly's
Isaly's is one of the oldest chain restaurants on our list. Isaly's was founded back in the 19th-century ad they became known for inventing the famous Klondike Bar. The name of the company is an acronym which states, "I shall always love you, sweetheart." Of course, the founder was also named Isaly so take from that what you will.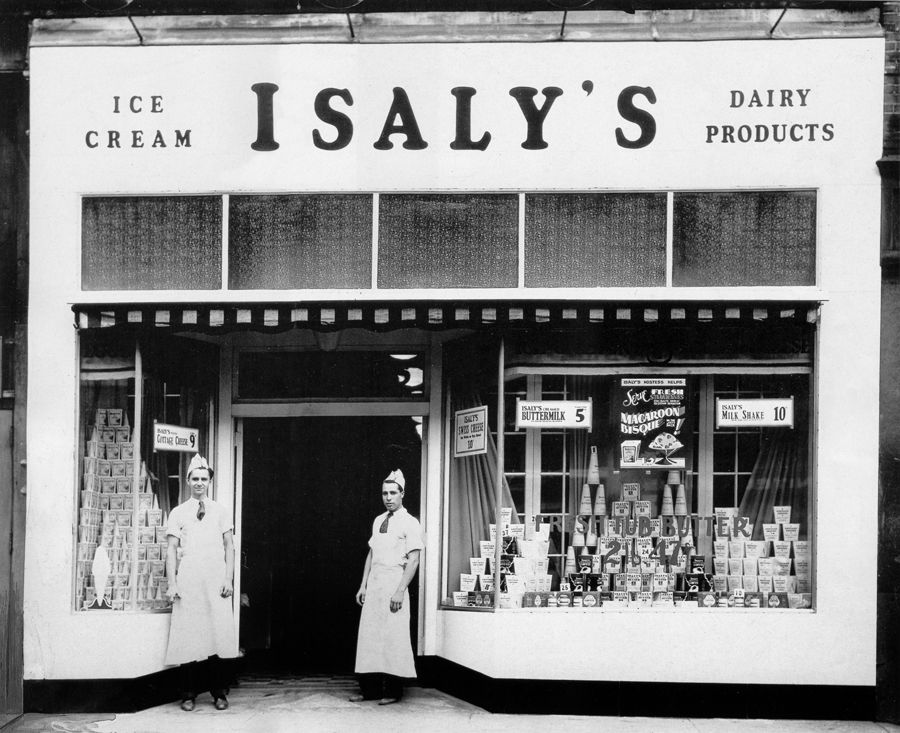 14. Kenny Rogers' Roasters
Country music and fried chicken sounds like the perfect combination and that's how Roasters came to life. Founded by Kenny Rogers in partnership with John Brain, this chicken chain had great food that would end up being featured in an episode of Seinfeld. Unfortunately, Roasters didn't make it in the end with the last of their locations being sold to Nathan's in the late '90s.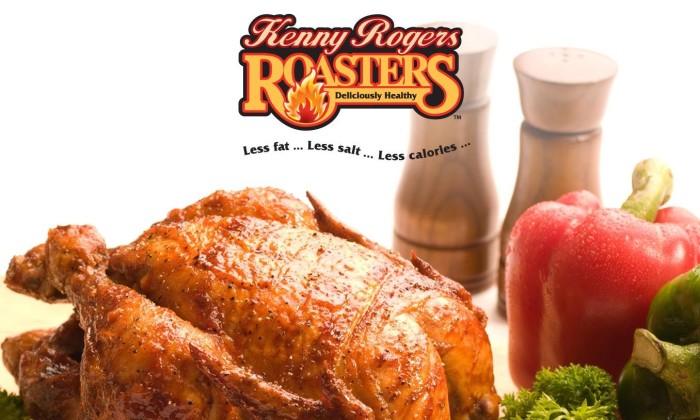 15. Lum's
Lum's opened up in 1956 in Miami Beach. Their early focus was on delivering a delicious beer-steamed hotdog. By 1969, Lum's had grown to over 400 franchise locations — including spots in Hawaii, Europe, and Puerto Rico. Lum's would still manage to fail, filing for bankruptcy in 1982.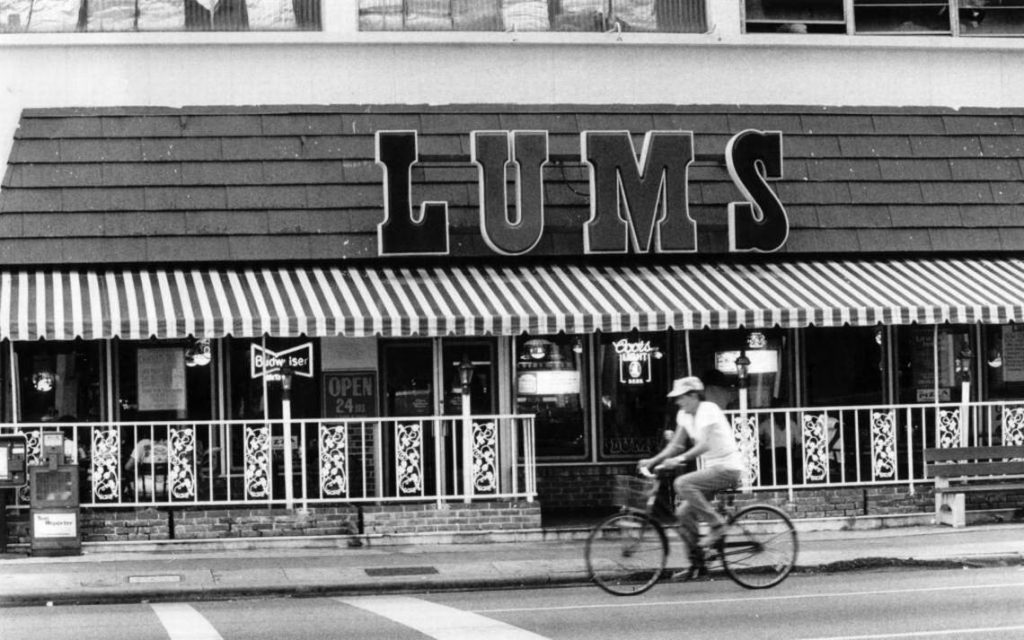 16. The All-American Burger
The All-American Burger is one of the most delicious fast food chains that nobody has really gotten the chance to eat at. Sporting '50s decor, All-American Burger would have a revival after being featured in the '80s film, 'Fast Time at Ridgemont High'. Unfortunately, the film boom wouldn't last and the chain would be closed by 2010.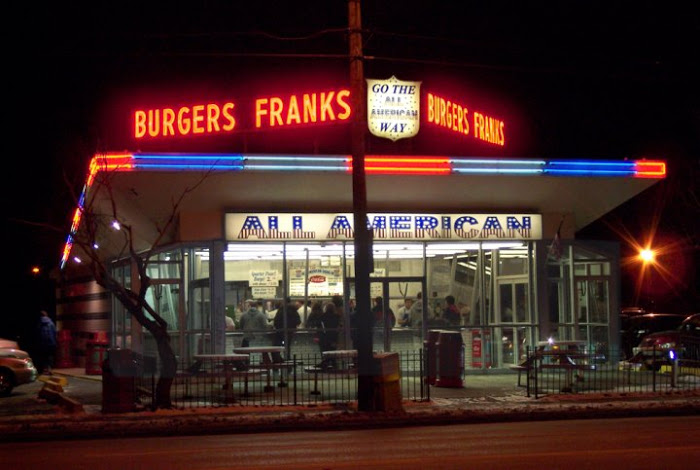 17. White Tower
White Tower opened up in reaction to the prominent rise of White Castle but their results were very different. White Tower shamelessly emulated the White Castle design aesthetic while dishing up their own brand of fast-food hamburger. White Tower would eventually be sued out of existence by White Castle. Still, for a brief period of time WHite Tower was a prominent competitor with over 200 locations to their name.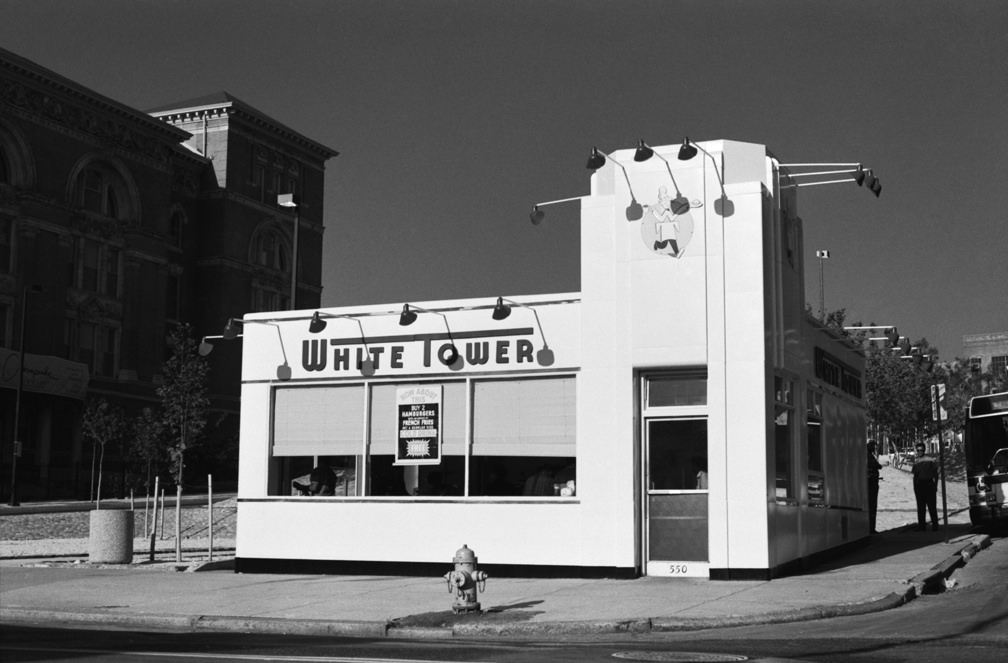 18. Steak and Ale
One of the first restaurant chains to offer affordable steaks and a free salad bar, Steak and Ale sported a medieval exterior with delicious food and fast service. With low prices and free dessert, Steak and Ale did everything that they could to remain competitive with the changing market. Still, Steak and Ale wouldn't make it as the company closed down in 2008. Nowadays, there are rumblings of a revival but nothing definitive.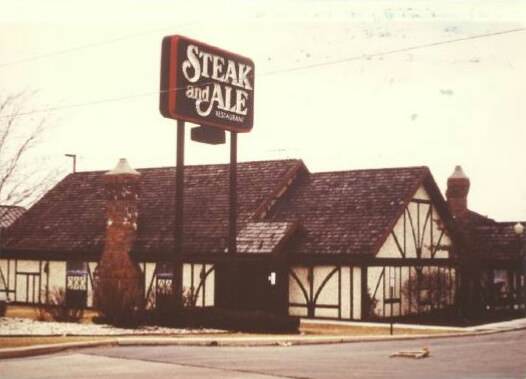 Daughter Overwhelms Parents Restaurant With Customers By Posting On TikTok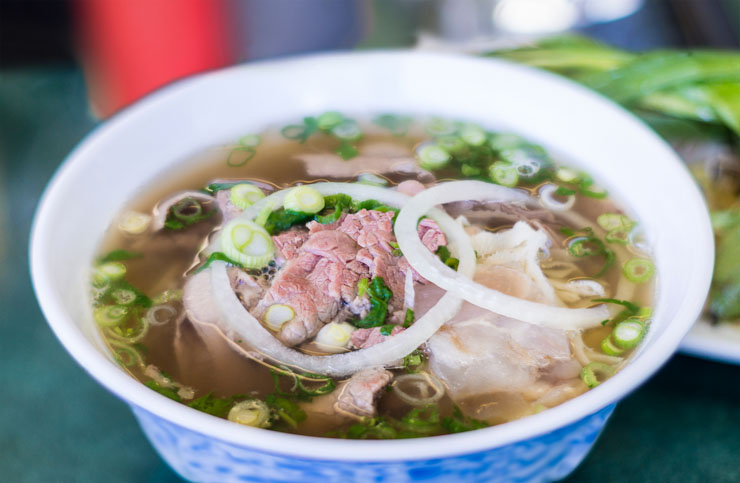 A seven-second video posted on TikTok by Jennifer Le has saved her parents' Vietnamese pho restaurant from going out of business. In the video, Le showed the empty restaurant and her dad looking sad at the register. She then asked for social media's help to keep the restaurant in business. The restaurant is in California and was doing ok before the pandemic, but has since had trouble getting customers to dine in.
The video went viral, and within hours, it had garnered millions of views and shares. People all over the world were touched by Le's message and began sharing the video on their social media accounts. The response was overwhelming, with people expressing their support for the restaurant and their willingness to help.
As a result of the video, the restaurant was flooded with customers, many of whom had never heard of the place before. The increased business allowed Le's parents to keep the restaurant open and the phones are ringing off the hook. The family was overwhelmed by the outpouring of support and expressed their gratitude to everyone who had shared the video and visited the restaurant.
Le's video is a perfect example of the power of social media to effect change. In just seven seconds, she was able to capture the attention of millions of people and inspire them to take action. The video also highlights the struggles faced by small businesses during the pandemic and the importance of community support in keeping these businesses afloat.
Le's video has since become a source of inspiration for many people who are struggling with similar issues. It serves as a reminder that even the smallest actions can have a significant impact, and that we all have the power to make a difference in our communities.