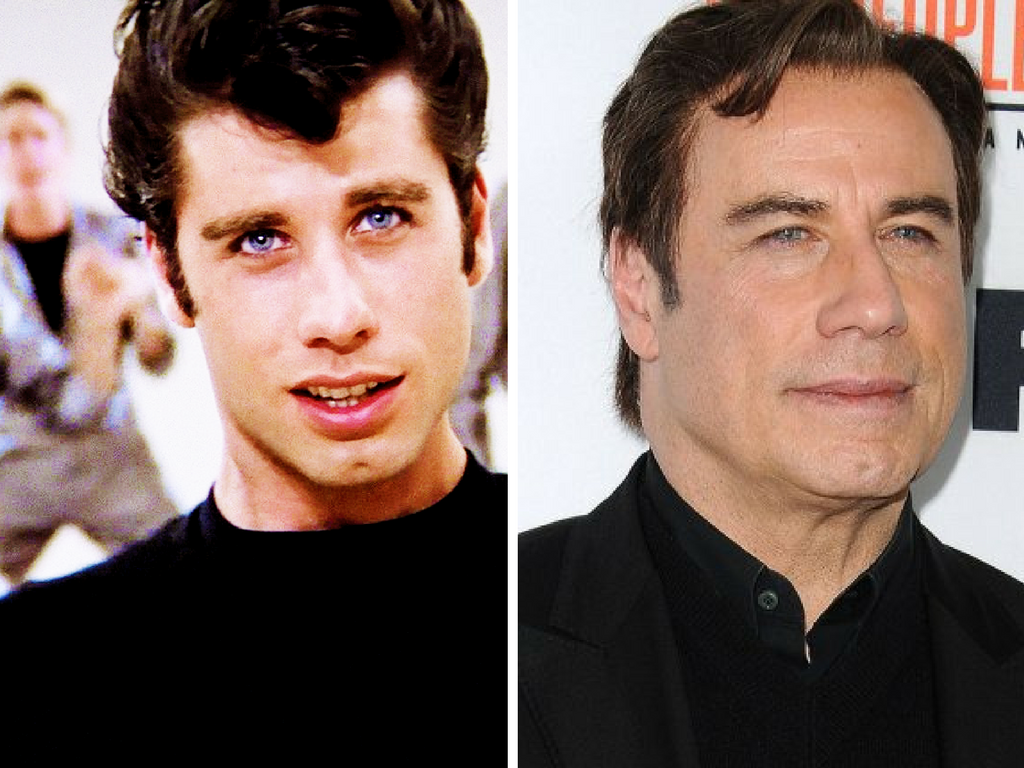 Stars of the 70s: Then & Now
The 1970s were an explosion of culture: It brought us the bell bottom pant, lava lamps, and the advent of Saturday Night Live. Stars of the time were beloved by their fans, and many of them continued to have successful Hollywood careers even as the 70s became the 80s, then the 90s, and eventually moved on towards today.
Where are some of the most beloved TV and movie stars of the 70s today? Take a look at these 18 stars from the 1970s to find out what they've been up to since their 70s stardom on the screen.
Burt Reynolds
Known in the '70s for his role in influential films like White Lightning, Deliverance, and The Longest Yard, Burt Reynolds was a Hollywood heart-throb who ruled the film industry with his iconic mustache and hat. Now, nearly 50 years later, Reynolds is still going strong with his movie career, even co-starring in a remake of The Longest Yard—this time as the coach.
Sissy Spacek
Given critical acclaim for her role in the 1973 film Badlands, Sissy Spacek made a name for herself by following up that performance with her role in Carrie, in which she plays the eponymous lead. Spacek was nominated for an Academy Award for Best Actress for her performance and has continued to create waves in Hollywood by participating in Academy Award-nominated films in each of the four most recent decades.
John Travolta
In the '70s, John Travolta hit the big screen hard and fast with his memorable performances in Grease, Saturday Night Fever, and Welcome Back, Kotter. He became a name among the youth of the era, drawing huge crowds whenever he starred in a movie. Though he faded into obscurity in the subsequent decades, only making blips throughout the eighties, he climbed back into stardom with his role in Pulp Fiction and, later, Hairspray and Bolt.
Linda Ronstadt
Known as The First Lady of Rock, Linda Ronstadt was a famous singer who started by doing performances at the famous Troubadour nightclub, and her career only accelerated from there. She created over 30 gold and platinum records and won a total of 10 Grammys in her lifetime, truly solidifying her position as the Queen of Rock. In 2013, Ronstadt was diagnosed with Parkinson's disease, at which point she was forced to retire from her musical career. She released a memoir of her life the same year, entitled, Simple Dreams: A Musical Memoir.
Michael Douglas
Though already embedded into the lifestyle of Hollywood thanks to his father, Michael Douglas began his own film career back in the early '70s, starring in The Streets of San Francisco, a TV series about two cops in the homicide division of the San Francisco Police Department. Douglas appeared in several other movies and additionally produced a few of his own, including One Flew Over the Cuckoo's Nest. He continues to act to this day, and he recently received a Golden Globe for his performance in the mini-series Behind the Candelabra.
Pam Grier
Known in the 70s for her role in movies such as Coffy, Sheba, Baby, and Foxy Brown, Pam Grier has enthusiastically continued her acting career which has expanded to include 54 film performances, 39 TV series performances, and 2 video game performances. Though she never married or had children, Grier has had multiple high-profile relationships over the years, including basketball player Kareem Abdul-Jabbar and comedian Richard Pryor.
In 1988, Grior was diagnosed with stage-four cervical cancer and given 18 months to live but, thanks to vigorous treatment, made a full recovery.
Michael Caine
Known best for his recurring roles as tough guys in movies like Kidnapped, Pulp, and Get Carter, Sir Michael Caine was an actor with a type that fans loved him for. Caine has continued his big screen stardom, but now that he's aged, the days of tough guy glory are behind him. Now, Caine has adopted an auxiliary role to the tough guys in movies, often serving as a coach or counselor—for example, Alfred, Bruce Wayne's butler in the Dark Knight films.
Billie Jean King
A sports legend of the '70s, Billie Jean King rose to stardom when she won the "Battle of the Sexes" tennis match against male competitor Bobby Riggs. King has had several marks of fame on her record in the '70s and '80s: In addition to her defeat of Bobby Riggs in the Battle of the Sexes, she was inducted into the International Tennis Hall of Fame in 1987, and she was one of the first female sports stars to come out as gay. King's story was made into a big-screen movie in 2017, titled Battle of the Sexes.
Erik Estrada
Erik Estrada was known throughout the '70s for his role in buddy-cop TV show CHiPs, a series about California Highway Patrol officers that ran from 1977 to 1983. Since the early 2000s, Estrada has held roles in a number of reality TV shows, infomercials, and children's shows on Disney and Cartoon Network. Estrada has also done work for numerous activist groups, such as D.A.R.E., the C.H.P 11-99 Foundation, the American Heart Association, and the United Way.
Shelley Duvall
Shelley Duvall found stardom in the 1970s with a number of recurring roles in several Robert Altman films that won her fame, such as Brewster McCloud, Thieves Like Us, and 3 Women. Her roles in The Shining and Popeye gave her further fame in the 80s and 90s, and she continued acting until 2002, at which point she retired from her career. Duvall drew attention to herself in 2016 when she informed Dr. Phil that she was mentally ill and suffering from delusions that affect her perception of reality. Duvall has refused to receive a formal diagnosis and threatened to kill any doctor who attempted to give her a psychological assessment.
Gold Miners Dig Up a Lot More than Ancient Gold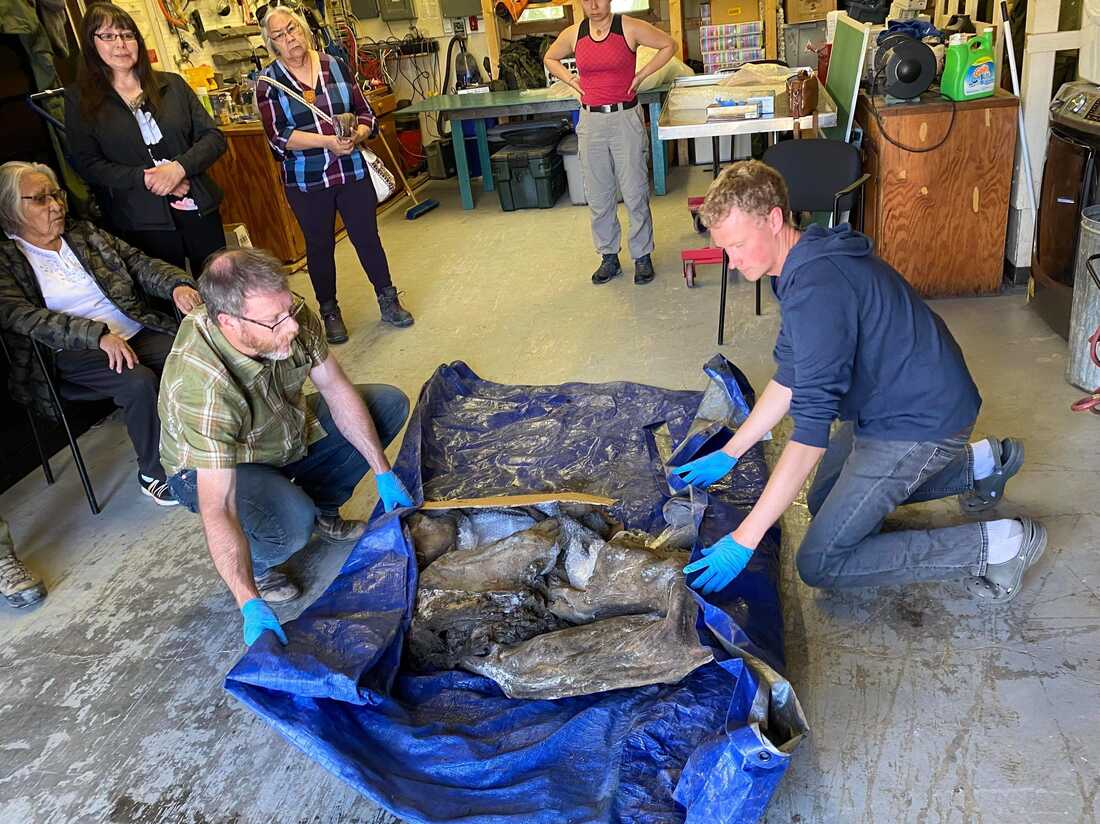 Gold miners are used to finding all sorts of things from ancient times. It's not uncommon to find relics of prior miners, old habitats, animal remains and even dinosaur fossils as they dig deep into the earth or excavate large areas. However, it's not an everyday occurrence to find a practically intact mummy of a baby mammoth.
Based on the estimates possible on first evaluation of the mummified baby mammoth found on June 21 by operations at the Klondike gold deposit, way up in the northern part of Canada, miners discovered a baby female mammoth assumed to be probably 30,000 years old. An occasional dinosaur or mammoth bone is uncommon but a regular occurrence. However, finding a complete set of remains of a baby mammoth is extremely rare and a big news in the world of paleontology and biology. Even better, the specimen is practically complete. Most times the remains have been tampered with by other animals or hunting and scavenging. Then nature moves things around even further and separates parts. In this case, however, the baby mammoth was complete, intact and well-preserved.
Named Nun cho ga but the local tribes, the find essentially means big baby animal, no surprise. All the skin and hair is intact, which makes the find extremely valuable in terms of understanding exactly how junvenile mammoths looked and probably behaved mechanically as well as physically. In terms of scientific information, the find is huge. It's similar to finding an entire painting by a famous artist versus just having a brush he or she might have used.
Locked away in permafrost for centuries, the baby mammoth was literally preserved in the earth's freezer, untouched by bacteria or the elements for an amazing amount of time. Scientists evaluating the specimen guess that the juvenile likely passed away earlier, maybe from sickness, as its pack was moving since there were no predatory marks on it or scattering of remains. Or, also likely, the animal may have gotten stuck in a deep mud pit or quicksand and was quickly buried, protecting it from rot or degradation.
The last time anyone found a North American baby mammoth in good condition was in 1948, some 70 plus years ago. That one was named Effie, and was located inside a gold mine in Alaska. Additionally, another more recent find was in 2007 in Siberia. That find was estimated to be much older, at 42,000 years of age. It was comparative to the same size as Nun cho ga, which means the two together will provide some interesting comparative notes and years of study going forward. It's enough to make a dinosaur scientist get giggly.