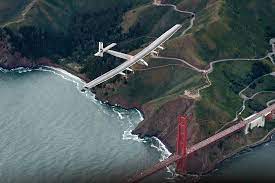 Solar-Powered Aircraft Easily Stays in the Air for Almost a Month
With solar power, it was just a matter of time before someone would figure out a method by which to fly a plane a reliable, long distance with solar power. Given the fact that a plane could easily get above the clouds, it would have an endless amount of power as long as it flew on the daytime side of the planet, in theory.
Airbus took that idea into reality with its Zephyr plane which, given the ability to fly on sunpower, was designed to stay up in the air for weeks at a time versus just an extended number of hours. Part of the goal with the project was to provide Internet access to ground parties in areas disconnected from regular grids. Overall, the project has been functionally a success, with six flights at different atmospheric levels. The high up stratospheric trips ran for at least two thirds of a month each. Long-term, hammering out the bugs, Airbus expects to easily be able to provide months-long service via plane, a particularly useful resource for those on the ground with remote commercial projects as well as military interests. In the same regard, the airborne resource could also be a boon for disaster areas where normal communication grids are knocked out or there is no power.
The actual plane itself only requires two small propellers for its guidance and propulsion. There is no pilot; the entire vehicle is manned remotely and by computer, similar to a drone. As a new flagship for Airbus' unmanned aerial system program, the Zephyr is quickly raising eyebrows with its possibilities. In the aircraft business it's one thing to talk about concepts and quite another to actually perform them consistently, which is where Airbus is now at successfully.
The design of the Zephyr and its production meets all the demands of modern delivery on the non-military side. The plane literally runs on green, sustainable technology, it expands communication capability in areas where its otherwise not reachable, and the plane is far less complicated to fabricate than a land-based network.
Designers expect much more from later designs of the Zephyr as well. Right now, the plane's batteries run approximately three months. Airbus expects improvements to double that duration period. That has become a game-changer in terms of expanding technology out in areas that it's normally not available, but basic electricity on the ground is accessible. With both elements, communication in the individual's hand becomes a reality versus spotty cellular within the range of physical towers.
Winnie the Pooh's Forest House for Rent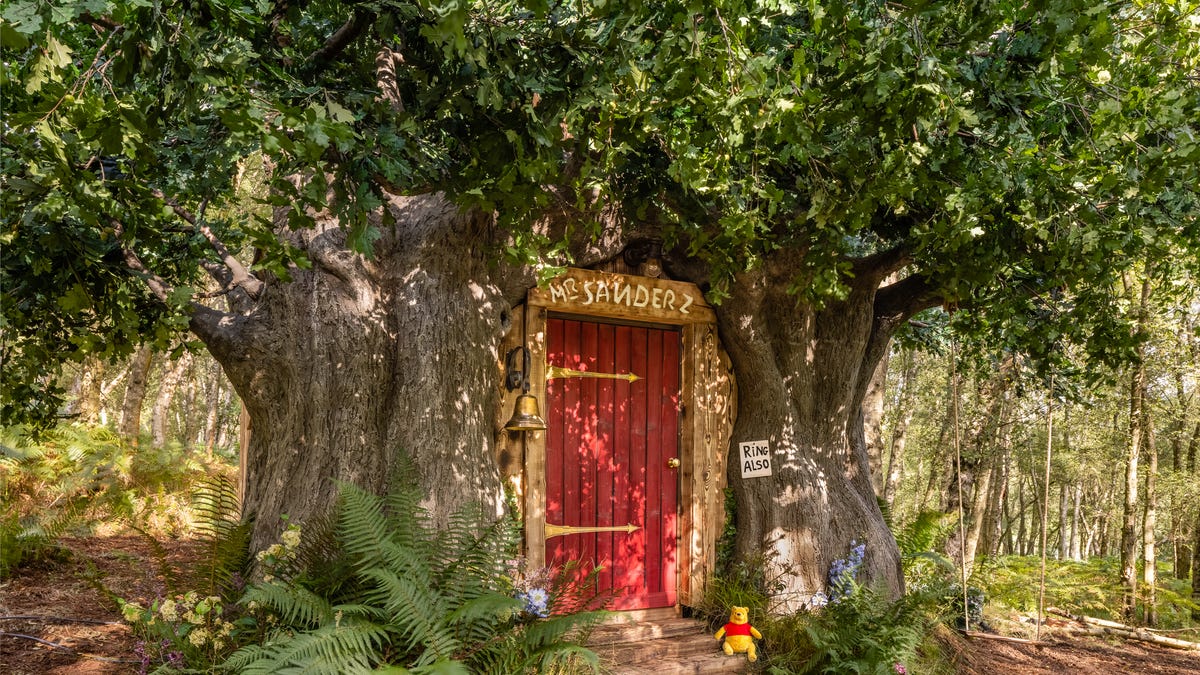 If you know anything about Winnie the Pooh, the famous honey-loving bear from the Disney movie, as well as E.H. Shepard's illustrations, then you know he didn't live in a mansion. Instead, the tubby bear's home was a modest forest dwelling with a small room, comfortable bed, and lots of practical knick-knacks that would make sense in the story, depending on what trouble Winnie got himself into that day.
As it turns out, deep in England's Sussex region where A.A. Milne gained the muse to write about Winnie the Pooh, there is now a real, live treehouse that replicates exactly what Winnie the Pooh's home was in the book and movie. To celebrate the 95th anniversary of the book and artwork, the treehouse was made real, including all the features and details pictured in the memorable illustrations. Kim Raymond ran project manager over the entire reconstruction, and he would be as good an expert as any to get it right. Raymond works for Disney and was in charge of the image creation of the cartoon bear for more than 30 years. To this day, he still studies E.H. Shepard's work for inspiration and revisions of Winnie the Pooh for modern times.
So, as it turned out, the opportunity to create a real live version of Pooh's treehouse couldn't be passed up. Dubbed the "Bearbnb," the set is authentic and lovingly dedicated to the original images from Milne's story. Listed on Airbnb for a stay, the location will offer visitors a fully escorted tour of the entire area that represents Hundred Acre Wood. Folks will also get to see for themselves the famous Poohsticks Bridge, and there will be lots of delicacies involving honey as well. But don't be alarmed, there will also be honey pots inside the Pooh Bear domicile as well.
Of course, there were some modernized upgrades to the current location to keep with the times. Operating plumbing is installed, and the rental is stocked with plenty of wellness products as well as yoga aids for those who want to fully relax during their stay. In a nutshell, the Bearbnb is going to be a great experience for Winnie the Pooh lovers and fans, of both the book and movie.
Some of the house rules are also pretty specific and consistent with how Winnie the Pooh kept his place. For example, no heffalumps are allowed across the doorframe inside, honey snacks are encouraged before lunch, one has to play Poohsticks always, naps are mandatory, no pets allowed (unless they are one of Pooh's friends), and no smoking of any kind allowed. The honey bees won't visit if they smell smoke.