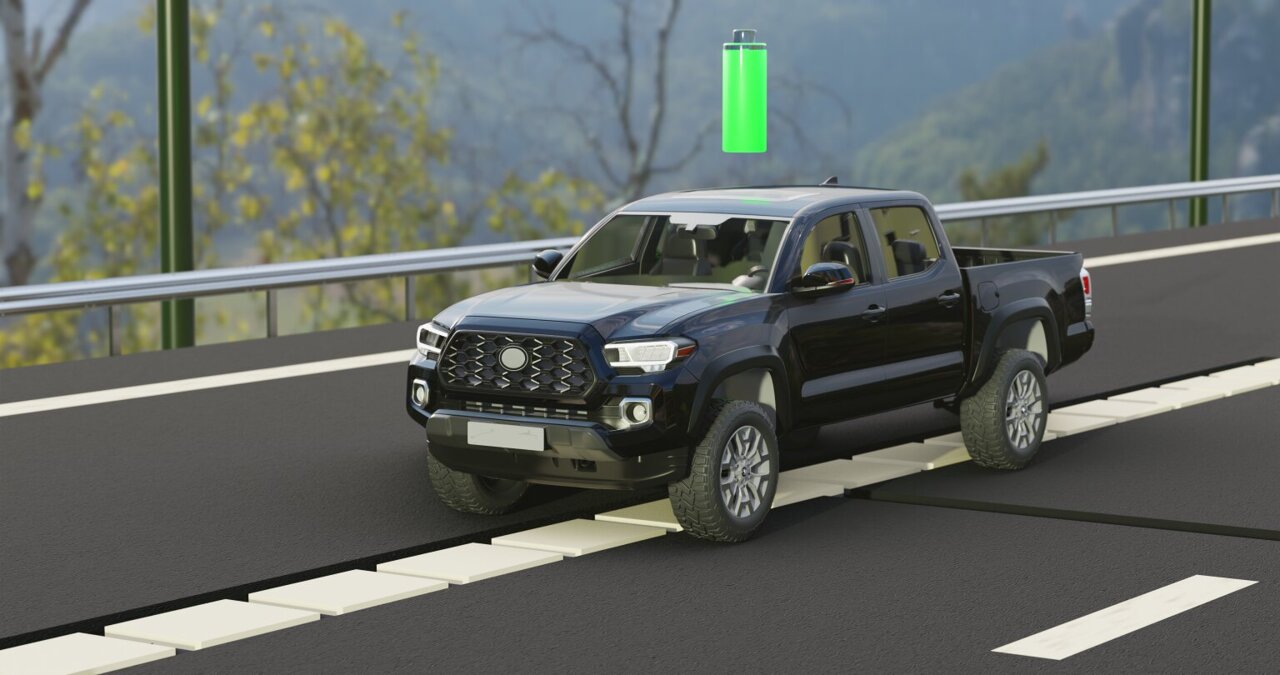 Dead EV Batteries Might be Obsolete Soon With Magnetized Concrete Charging
The worry of losing power before reaching your destination is one of the most significant impediments to electric car adoption. In recent years, battery advancements have led to significant range increases in EVs. However, in terms of endurance and refueling speed, they still lag behind gasoline cars.
The idea of embedding some form of charging technology in highways is being studied, but replacing vast sections of highway with state-of-the-art charging infrastructure is a major undertaking.
Some organizations, such as Indiana's Department of Transportation (INDOT), have already embraced the concept, announcing a collaboration with Purdue University and the German company Magment last month. They aim to see if embedding cement with magnetized elements could deliver an accessible solution to road-charging.
Most wireless vehicle charging solutions utilize inductive charging and their receiver coil would pick up charge via charging coils spaced out beneath the road at regular intervals.
It's an expensive proposition, so Magment's solution is to embed recycled ferrite particles into regular concrete, which can generate a magnetic field but are far less expensive. The corporation asserts that its device can attain up to 95 percent transmission proficiency with production at typical road construction costs.
Meanwhile, before being deployed on roadways, the Indiana project will go through two lab testing stages and a test run on a small stretch of roadway. However, if the cost savings are real, the strategy might be game-changing.
Various electric road experiment, beds are now operational, with Sweden leading the charge. Outside of Stockholm, they built an electric rail in the middle of a 1.2-mile section of road in 2018. It has a moving arm attached to its bottom that may disseminate power to a vehicle. In addition, an inductive charging system developed by the Israeli company ElectReon was successfully used to charge an all-electric truck over a one-mile stretch on the Baltic Sea island of Gotland.
The expected initial test project cost is roughly a million Euro per kilometer and 12.5 million Euros for the overall second phase. Automobile manufacturers appear to be warming to the notion, with Volkswagen joining a collaboration that will integrate ElectReon's charging tech into EVs in a test study.
Another possibility is to instead install charging cables above the road that can power trucks similarly to how urban trams get fuel. The Siemens-built device has been deployed on around three miles of road outside of Frankfurt and is being tested by a number of trucking companies.
The system costs around $5 million per mile to install, but the German government believes it will be less expensive than switching to vehicles charged by hydrogen fuel cells or huge batteries to handle long-haul deliveries. The country's transport ministry is weighing the pros and cons of the three options before deciding which to support.
Even if the economics are sound, putting in place road charging infrastructure will be a huge undertaking, and it might be decades before all highways can assist you with charging your vehicle. However, if technology advances at its current rate, empty tanks/dead batteries may become obsolete in the near future.
Solar-Powered Aircraft Easily Stays in the Air for Almost a Month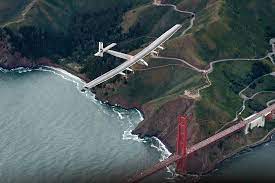 With solar power, it was just a matter of time before someone would figure out a method by which to fly a plane a reliable, long distance with solar power. Given the fact that a plane could easily get above the clouds, it would have an endless amount of power as long as it flew on the daytime side of the planet, in theory.
Airbus took that idea into reality with its Zephyr plane which, given the ability to fly on sunpower, was designed to stay up in the air for weeks at a time versus just an extended number of hours. Part of the goal with the project was to provide Internet access to ground parties in areas disconnected from regular grids. Overall, the project has been functionally a success, with six flights at different atmospheric levels. The high up stratospheric trips ran for at least two thirds of a month each. Long-term, hammering out the bugs, Airbus expects to easily be able to provide months-long service via plane, a particularly useful resource for those on the ground with remote commercial projects as well as military interests. In the same regard, the airborne resource could also be a boon for disaster areas where normal communication grids are knocked out or there is no power.
The actual plane itself only requires two small propellers for its guidance and propulsion. There is no pilot; the entire vehicle is manned remotely and by computer, similar to a drone. As a new flagship for Airbus' unmanned aerial system program, the Zephyr is quickly raising eyebrows with its possibilities. In the aircraft business it's one thing to talk about concepts and quite another to actually perform them consistently, which is where Airbus is now at successfully.
The design of the Zephyr and its production meets all the demands of modern delivery on the non-military side. The plane literally runs on green, sustainable technology, it expands communication capability in areas where its otherwise not reachable, and the plane is far less complicated to fabricate than a land-based network.
Designers expect much more from later designs of the Zephyr as well. Right now, the plane's batteries run approximately three months. Airbus expects improvements to double that duration period. That has become a game-changer in terms of expanding technology out in areas that it's normally not available, but basic electricity on the ground is accessible. With both elements, communication in the individual's hand becomes a reality versus spotty cellular within the range of physical towers.