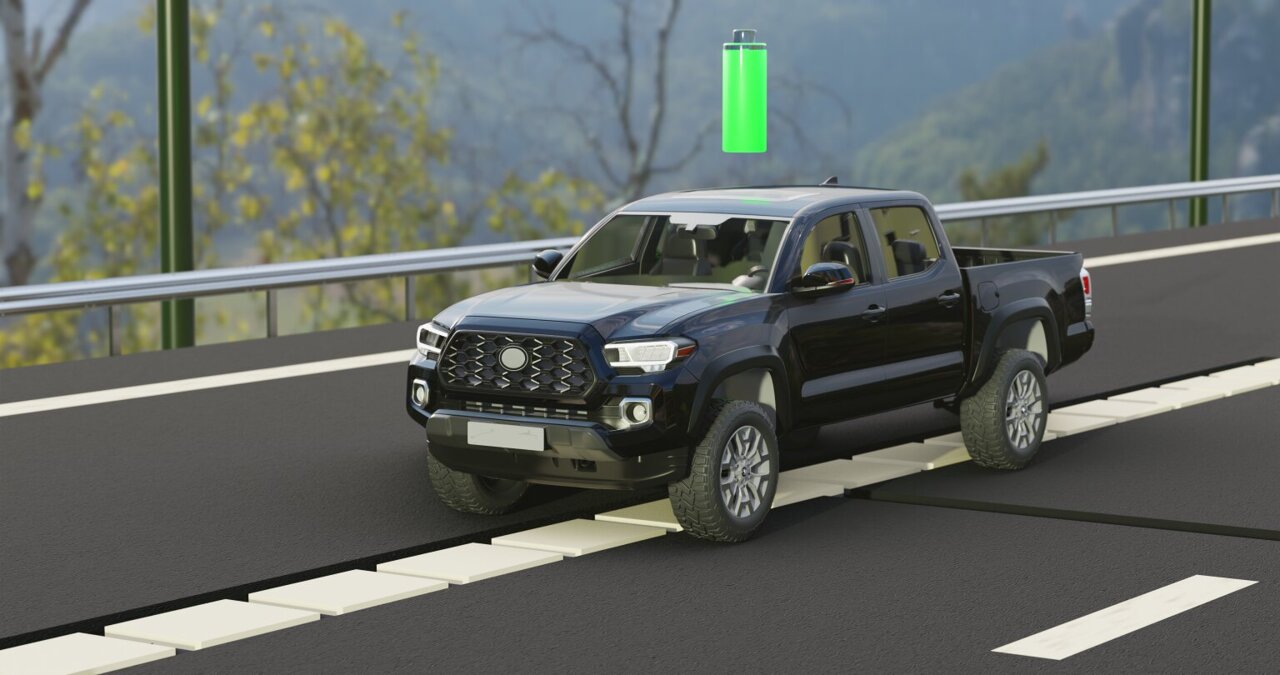 Dead EV Batteries Might be Obsolete Soon With Magnetized Concrete Charging
The worry of losing power before reaching your destination is one of the most significant impediments to electric car adoption. In recent years, battery advancements have led to significant range increases in EVs. However, in terms of endurance and refueling speed, they still lag behind gasoline cars.
The idea of embedding some form of charging technology in highways is being studied, but replacing vast sections of highway with state-of-the-art charging infrastructure is a major undertaking.
Some organizations, such as Indiana's Department of Transportation (INDOT), have already embraced the concept, announcing a collaboration with Purdue University and the German company Magment last month. They aim to see if embedding cement with magnetized elements could deliver an accessible solution to road-charging.
Most wireless vehicle charging solutions utilize inductive charging and their receiver coil would pick up charge via charging coils spaced out beneath the road at regular intervals.
It's an expensive proposition, so Magment's solution is to embed recycled ferrite particles into regular concrete, which can generate a magnetic field but are far less expensive. The corporation asserts that its device can attain up to 95 percent transmission proficiency with production at typical road construction costs.
Meanwhile, before being deployed on roadways, the Indiana project will go through two lab testing stages and a test run on a small stretch of roadway. However, if the cost savings are real, the strategy might be game-changing.
Various electric road experiment, beds are now operational, with Sweden leading the charge. Outside of Stockholm, they built an electric rail in the middle of a 1.2-mile section of road in 2018. It has a moving arm attached to its bottom that may disseminate power to a vehicle. In addition, an inductive charging system developed by the Israeli company ElectReon was successfully used to charge an all-electric truck over a one-mile stretch on the Baltic Sea island of Gotland.
The expected initial test project cost is roughly a million Euro per kilometer and 12.5 million Euros for the overall second phase. Automobile manufacturers appear to be warming to the notion, with Volkswagen joining a collaboration that will integrate ElectReon's charging tech into EVs in a test study.
Another possibility is to instead install charging cables above the road that can power trucks similarly to how urban trams get fuel. The Siemens-built device has been deployed on around three miles of road outside of Frankfurt and is being tested by a number of trucking companies.
The system costs around $5 million per mile to install, but the German government believes it will be less expensive than switching to vehicles charged by hydrogen fuel cells or huge batteries to handle long-haul deliveries. The country's transport ministry is weighing the pros and cons of the three options before deciding which to support.
Even if the economics are sound, putting in place road charging infrastructure will be a huge undertaking, and it might be decades before all highways can assist you with charging your vehicle. However, if technology advances at its current rate, empty tanks/dead batteries may become obsolete in the near future.
Exmoor Grows a Surprise Crop of Bluebells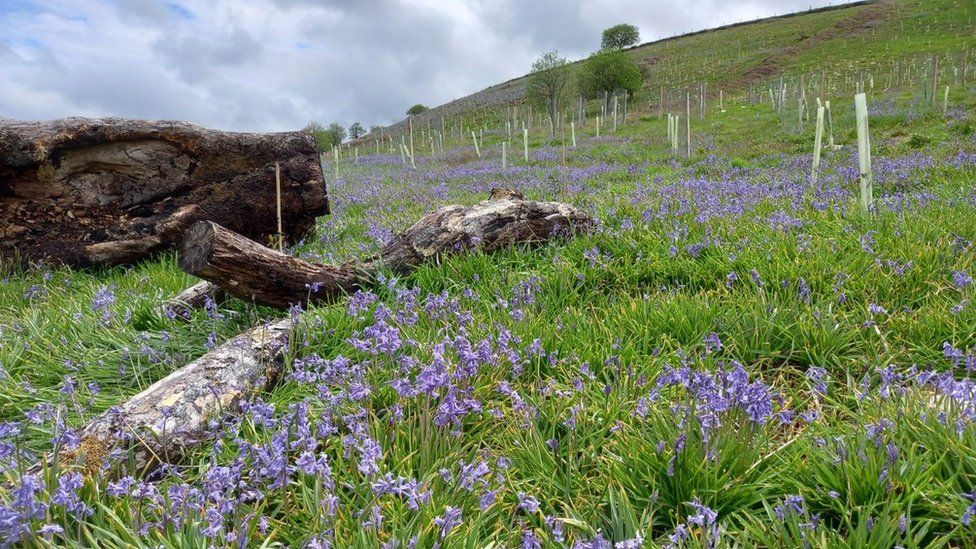 To any occasional visitor in the area, seeing some flowers in Exmoor National Park wouldn't cause anyone to blink twice or stop in their tracks. However, to the locals who know the natural history as well as biologists who study the area specifically, seeing Bluebells in full bloom is probably about the same impact as seeing a mega-100 foot tidal wave hitting the coast via a front row seat. For decades, the given plant has literally been non-existent.
However, in 2022, the little sprouts of a future forest have made a vivid appearance, blooming and taking over a hillside in the Park in probably the most vivid way possible. And, it has people wondering now what the area might have really looked like some 1,000 years earlier before development and people arrived in numbers.
The latest bluebell sprouting is the result of a 12-hectare planting project that is about midway through completion in terms of planting. For observers in the know, the sea of blooms is enough to stop a person in their tracks. Biologists are now thinking that the bluebells have been in the location the whole time. Unfortunately, they were buried for centuries without sufficient tree cover. However, now, with the proactive planting, the plants finally have the environment they need to bloom properly again. In summary, their ideal conditions have been re-created.
The primary blockage to the bluebells was a massive layer of bracken and choking ground bushes. However, when the Park's teams started cleaning the place up and replanting trees with a higher-level cover and canopy, the bluebell remainders finally had a chance to thrive again. Many of the researchers involved expect that there will be more to follow. As the tree canopy thickens, the forest ground will begin to populate with a lot more, especially with plants that are probably "hibernating" the way the bluebells did.
The Exmoor project was part of a partnership and funded by multiple players. That included the National Park's CareMoor Woods and Trees Appeal, as well as the Exmoor Charitable Trust, the Somerset West and Taunton Council, and the Lanacre Barn Gallery. The effort produced a whopping 8,000 trees planted, rooting in a combination of Scots pine, mountain ash, Devon service tree and sessile oak trees.
One particular bunch of the planting was dedicated especially to the Platinum Jubilee, including 70 sessile oaks grown locally to the desired height.
The final remainder still includes yet another 5,000 trees. This will be completed by volunteers and contracted vendors as the project can afford. And, no surprise, the project is also seeking additional support that can be collected to help complete the planting faster. The CareMoor Woods and Trees is in charge and managing the intake of all support provided.