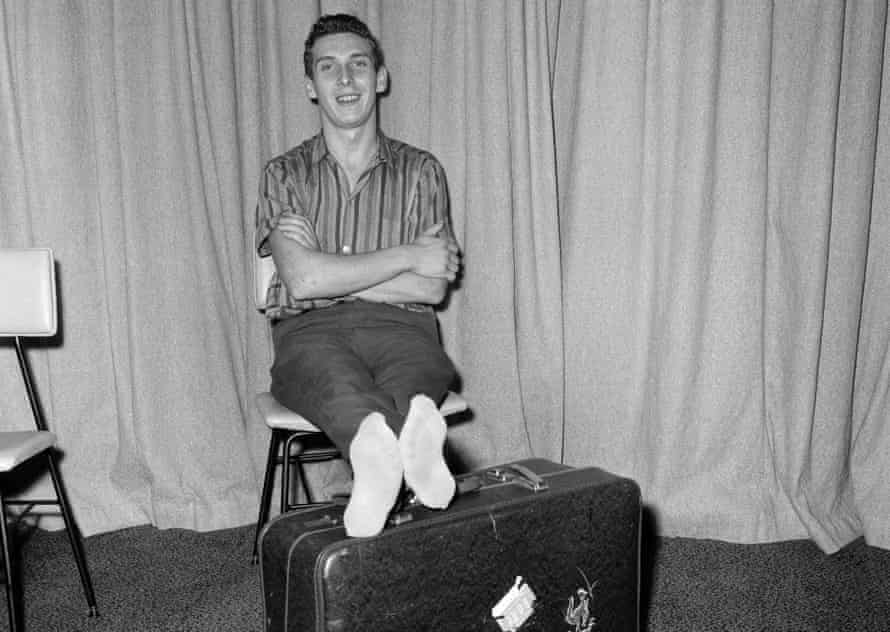 After Mailing Himself Home In A Crate From Australia, British Man Looks to Reconnect With Conspirators
When was the last time that you received an important package more than a day late? Waiting for the mail is never an exciting experience, but one British man was determined to see if he could change that concept all on his own. Brian Robson was just a teenager of 19-years-old when he became homesick while working for the Victorian Railways back in 1965. Unfortunately for Brian, he couldn't afford to buy a plane ticket back home which would leave the youngster looking for alternative solutions. An answer would come in the form of a crate and one of the most audacious shipping decisions in recent memory.
Let's take a moment to explore one of the zaniest stories to resurface in recent years!
One Wooden Crate, Two Irishmen, 0 Plane Tickets.
At the age of 19, Brian Robson wanted to leave home behind to find a career abroad. Taking a job with the Victorian Railways in 1965 would leave Brian flying to Australia to begin work. At the time, a plane ticket home cost roughly £700, or more than 17x Brian's total monthly salary. So to say that a plane ticket was more than cost-prohibitive would be to put it lightly.
Still, Brian knew that he wanted to get home and that meant going the extra mile to make it happen, not that we'd recommend following in his footsteps. Rather than waiting 17 months to potentially purchase a plane ticket, Brian decided that he would take matters into his own hands. His home was back in Cardiff, Wales, and Brian was determined to make it back there in one piece.
So his planning began.
Robison quickly realized that he could afford to mail a crate back to Cardiff, but he couldn't afford to get a plane ticket. Working backward from there, Brian would acquire a box roughly the size of a mini-fridge before stuffing it with a pillow, a suitcase, and a book filled with the latest Beatles songs. Understanding that he would be in a crate for upwards of 36 hours, Brian had to prepare. This was going to be a journey to remember.
Brian had found himself in Melbourne on an assisted immigration program. His expenses had been covered by the Australian government and Robinson would agree to sign a two-year contract with Victorian Railways in exchange. Robson would regret signing the contract almost immediately, but by then he would be stuck in Australia, a long ways from home, with no money to speak of.
A Trip to Remember (But Not to the Right Place!)
After having filled his box with the tools he'd need to survive his journey, Robson understood that he'd have to prepare himself physically for the quest. This meant that Robson would end up consuming laxatives for three days leading up to his departure to ensure his ability to survive inside the box. Outside his book, he had a bottle of water for drinking and another for urination.
Upon finishing construction of his 'box' and preparing the appropriate freight paperwork, Robson would hire two of his friends, a pair of Irishmen by the name of Paul and John, to help get him home. They would be responsible for nailing the lid closed on Brian while also marking the box 'Fragile'. Delivered to the airport, Brian was ready for 36 hours of discomfort.
But the trip would turn into a disaster as Brian would get shipped to Los Angeles, landing four days later as a bleak and battered piece of cargo. At the time, Brian was assisted by the CIA, FBIA, and the American government. Brian said the police treated him like 'a silly kid getting himself into trouble.'
Brian is still trying to reconnect with the men who helped facilitate his escape, however he has been incapable of remembering or discovering their surnames.
Solar-Powered Aircraft Easily Stays in the Air for Almost a Month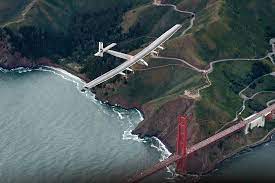 With solar power, it was just a matter of time before someone would figure out a method by which to fly a plane a reliable, long distance with solar power. Given the fact that a plane could easily get above the clouds, it would have an endless amount of power as long as it flew on the daytime side of the planet, in theory.
Airbus took that idea into reality with its Zephyr plane which, given the ability to fly on sunpower, was designed to stay up in the air for weeks at a time versus just an extended number of hours. Part of the goal with the project was to provide Internet access to ground parties in areas disconnected from regular grids. Overall, the project has been functionally a success, with six flights at different atmospheric levels. The high up stratospheric trips ran for at least two thirds of a month each. Long-term, hammering out the bugs, Airbus expects to easily be able to provide months-long service via plane, a particularly useful resource for those on the ground with remote commercial projects as well as military interests. In the same regard, the airborne resource could also be a boon for disaster areas where normal communication grids are knocked out or there is no power.
The actual plane itself only requires two small propellers for its guidance and propulsion. There is no pilot; the entire vehicle is manned remotely and by computer, similar to a drone. As a new flagship for Airbus' unmanned aerial system program, the Zephyr is quickly raising eyebrows with its possibilities. In the aircraft business it's one thing to talk about concepts and quite another to actually perform them consistently, which is where Airbus is now at successfully.
The design of the Zephyr and its production meets all the demands of modern delivery on the non-military side. The plane literally runs on green, sustainable technology, it expands communication capability in areas where its otherwise not reachable, and the plane is far less complicated to fabricate than a land-based network.
Designers expect much more from later designs of the Zephyr as well. Right now, the plane's batteries run approximately three months. Airbus expects improvements to double that duration period. That has become a game-changer in terms of expanding technology out in areas that it's normally not available, but basic electricity on the ground is accessible. With both elements, communication in the individual's hand becomes a reality versus spotty cellular within the range of physical towers.