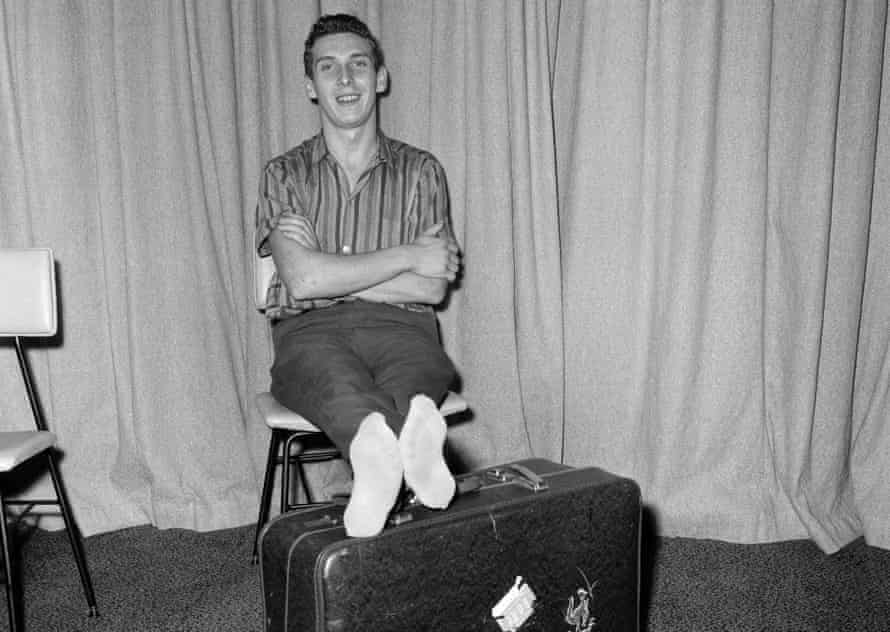 After Mailing Himself Home In A Crate From Australia, British Man Looks to Reconnect With Conspirators
When was the last time that you received an important package more than a day late? Waiting for the mail is never an exciting experience, but one British man was determined to see if he could change that concept all on his own. Brian Robson was just a teenager of 19-years-old when he became homesick while working for the Victorian Railways back in 1965. Unfortunately for Brian, he couldn't afford to buy a plane ticket back home which would leave the youngster looking for alternative solutions. An answer would come in the form of a crate and one of the most audacious shipping decisions in recent memory.
Let's take a moment to explore one of the zaniest stories to resurface in recent years!
One Wooden Crate, Two Irishmen, 0 Plane Tickets.
At the age of 19, Brian Robson wanted to leave home behind to find a career abroad. Taking a job with the Victorian Railways in 1965 would leave Brian flying to Australia to begin work. At the time, a plane ticket home cost roughly £700, or more than 17x Brian's total monthly salary. So to say that a plane ticket was more than cost-prohibitive would be to put it lightly.
Still, Brian knew that he wanted to get home and that meant going the extra mile to make it happen, not that we'd recommend following in his footsteps. Rather than waiting 17 months to potentially purchase a plane ticket, Brian decided that he would take matters into his own hands. His home was back in Cardiff, Wales, and Brian was determined to make it back there in one piece.
So his planning began.
Robison quickly realized that he could afford to mail a crate back to Cardiff, but he couldn't afford to get a plane ticket. Working backward from there, Brian would acquire a box roughly the size of a mini-fridge before stuffing it with a pillow, a suitcase, and a book filled with the latest Beatles songs. Understanding that he would be in a crate for upwards of 36 hours, Brian had to prepare. This was going to be a journey to remember.
Brian had found himself in Melbourne on an assisted immigration program. His expenses had been covered by the Australian government and Robinson would agree to sign a two-year contract with Victorian Railways in exchange. Robson would regret signing the contract almost immediately, but by then he would be stuck in Australia, a long ways from home, with no money to speak of.
A Trip to Remember (But Not to the Right Place!)
After having filled his box with the tools he'd need to survive his journey, Robson understood that he'd have to prepare himself physically for the quest. This meant that Robson would end up consuming laxatives for three days leading up to his departure to ensure his ability to survive inside the box. Outside his book, he had a bottle of water for drinking and another for urination.
Upon finishing construction of his 'box' and preparing the appropriate freight paperwork, Robson would hire two of his friends, a pair of Irishmen by the name of Paul and John, to help get him home. They would be responsible for nailing the lid closed on Brian while also marking the box 'Fragile'. Delivered to the airport, Brian was ready for 36 hours of discomfort.
But the trip would turn into a disaster as Brian would get shipped to Los Angeles, landing four days later as a bleak and battered piece of cargo. At the time, Brian was assisted by the CIA, FBIA, and the American government. Brian said the police treated him like 'a silly kid getting himself into trouble.'
Brian is still trying to reconnect with the men who helped facilitate his escape, however he has been incapable of remembering or discovering their surnames.
Dead EV Batteries Might be Obsolete Soon With Magnetized Concrete Charging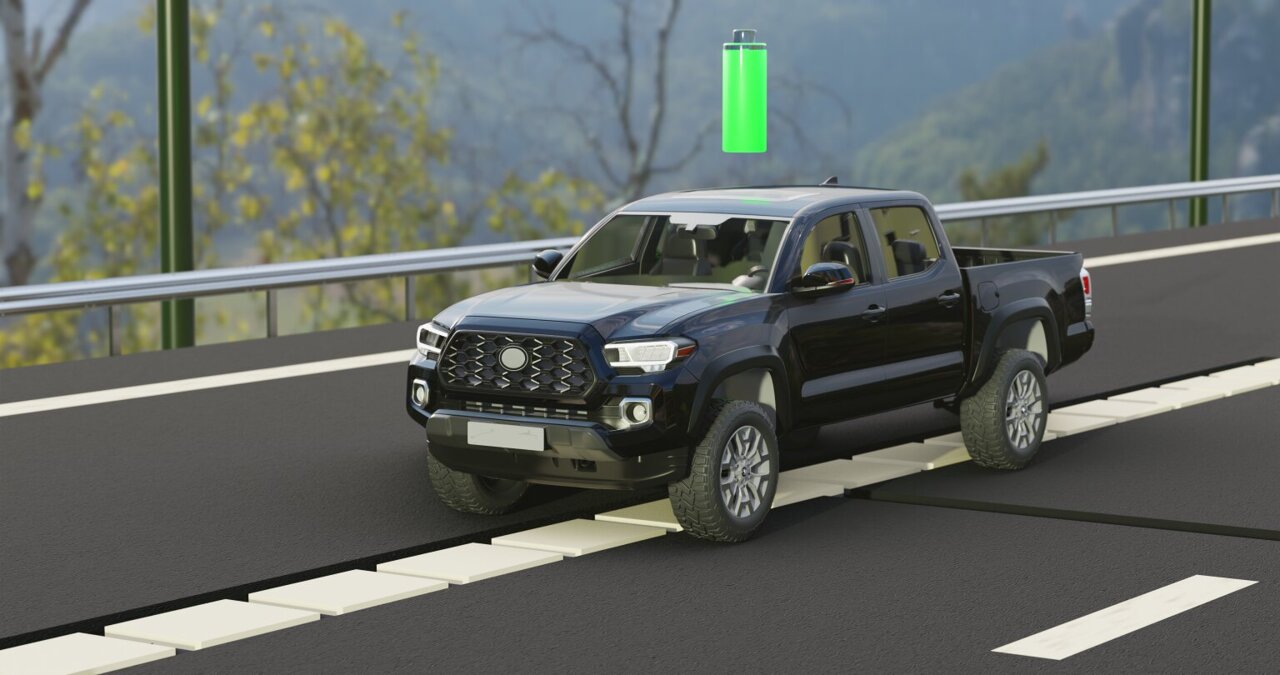 The worry of losing power before reaching your destination is one of the most significant impediments to electric car adoption. In recent years, battery advancements have led to significant range increases in EVs. However, in terms of endurance and refueling speed, they still lag behind gasoline cars.
The idea of embedding some form of charging technology in highways is being studied, but replacing vast sections of highway with state-of-the-art charging infrastructure is a major undertaking.
Some organizations, such as Indiana's Department of Transportation (INDOT), have already embraced the concept, announcing a collaboration with Purdue University and the German company Magment last month. They aim to see if embedding cement with magnetized elements could deliver an accessible solution to road-charging.
Most wireless vehicle charging solutions utilize inductive charging and their receiver coil would pick up charge via charging coils spaced out beneath the road at regular intervals.
It's an expensive proposition, so Magment's solution is to embed recycled ferrite particles into regular concrete, which can generate a magnetic field but are far less expensive. The corporation asserts that its device can attain up to 95 percent transmission proficiency with production at typical road construction costs.
Meanwhile, before being deployed on roadways, the Indiana project will go through two lab testing stages and a test run on a small stretch of roadway. However, if the cost savings are real, the strategy might be game-changing.
Various electric road experiment, beds are now operational, with Sweden leading the charge. Outside of Stockholm, they built an electric rail in the middle of a 1.2-mile section of road in 2018. It has a moving arm attached to its bottom that may disseminate power to a vehicle. In addition, an inductive charging system developed by the Israeli company ElectReon was successfully used to charge an all-electric truck over a one-mile stretch on the Baltic Sea island of Gotland.
The expected initial test project cost is roughly a million Euro per kilometer and 12.5 million Euros for the overall second phase. Automobile manufacturers appear to be warming to the notion, with Volkswagen joining a collaboration that will integrate ElectReon's charging tech into EVs in a test study.
Another possibility is to instead install charging cables above the road that can power trucks similarly to how urban trams get fuel. The Siemens-built device has been deployed on around three miles of road outside of Frankfurt and is being tested by a number of trucking companies.
The system costs around $5 million per mile to install, but the German government believes it will be less expensive than switching to vehicles charged by hydrogen fuel cells or huge batteries to handle long-haul deliveries. The country's transport ministry is weighing the pros and cons of the three options before deciding which to support.
Even if the economics are sound, putting in place road charging infrastructure will be a huge undertaking, and it might be decades before all highways can assist you with charging your vehicle. However, if technology advances at its current rate, empty tanks/dead batteries may become obsolete in the near future.