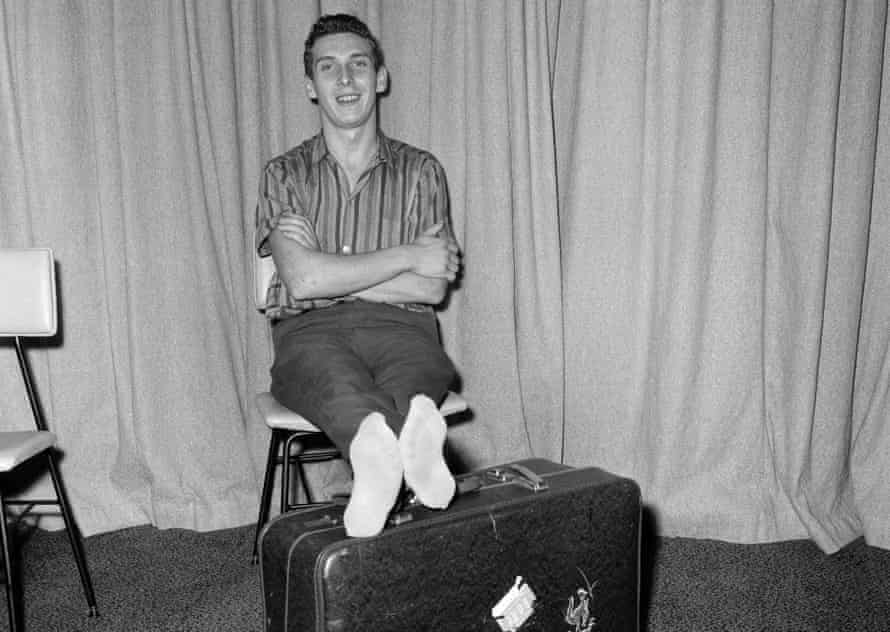 After Mailing Himself Home In A Crate From Australia, British Man Looks to Reconnect With Conspirators
When was the last time that you received an important package more than a day late? Waiting for the mail is never an exciting experience, but one British man was determined to see if he could change that concept all on his own. Brian Robson was just a teenager of 19-years-old when he became homesick while working for the Victorian Railways back in 1965. Unfortunately for Brian, he couldn't afford to buy a plane ticket back home which would leave the youngster looking for alternative solutions. An answer would come in the form of a crate and one of the most audacious shipping decisions in recent memory.
Let's take a moment to explore one of the zaniest stories to resurface in recent years!
One Wooden Crate, Two Irishmen, 0 Plane Tickets.
At the age of 19, Brian Robson wanted to leave home behind to find a career abroad. Taking a job with the Victorian Railways in 1965 would leave Brian flying to Australia to begin work. At the time, a plane ticket home cost roughly £700, or more than 17x Brian's total monthly salary. So to say that a plane ticket was more than cost-prohibitive would be to put it lightly.
Still, Brian knew that he wanted to get home and that meant going the extra mile to make it happen, not that we'd recommend following in his footsteps. Rather than waiting 17 months to potentially purchase a plane ticket, Brian decided that he would take matters into his own hands. His home was back in Cardiff, Wales, and Brian was determined to make it back there in one piece.
So his planning began.
Robison quickly realized that he could afford to mail a crate back to Cardiff, but he couldn't afford to get a plane ticket. Working backward from there, Brian would acquire a box roughly the size of a mini-fridge before stuffing it with a pillow, a suitcase, and a book filled with the latest Beatles songs. Understanding that he would be in a crate for upwards of 36 hours, Brian had to prepare. This was going to be a journey to remember.
Brian had found himself in Melbourne on an assisted immigration program. His expenses had been covered by the Australian government and Robinson would agree to sign a two-year contract with Victorian Railways in exchange. Robson would regret signing the contract almost immediately, but by then he would be stuck in Australia, a long ways from home, with no money to speak of.
A Trip to Remember (But Not to the Right Place!)
After having filled his box with the tools he'd need to survive his journey, Robson understood that he'd have to prepare himself physically for the quest. This meant that Robson would end up consuming laxatives for three days leading up to his departure to ensure his ability to survive inside the box. Outside his book, he had a bottle of water for drinking and another for urination.
Upon finishing construction of his 'box' and preparing the appropriate freight paperwork, Robson would hire two of his friends, a pair of Irishmen by the name of Paul and John, to help get him home. They would be responsible for nailing the lid closed on Brian while also marking the box 'Fragile'. Delivered to the airport, Brian was ready for 36 hours of discomfort.
But the trip would turn into a disaster as Brian would get shipped to Los Angeles, landing four days later as a bleak and battered piece of cargo. At the time, Brian was assisted by the CIA, FBIA, and the American government. Brian said the police treated him like 'a silly kid getting himself into trouble.'
Brian is still trying to reconnect with the men who helped facilitate his escape, however he has been incapable of remembering or discovering their surnames.
Exmoor Grows a Surprise Crop of Bluebells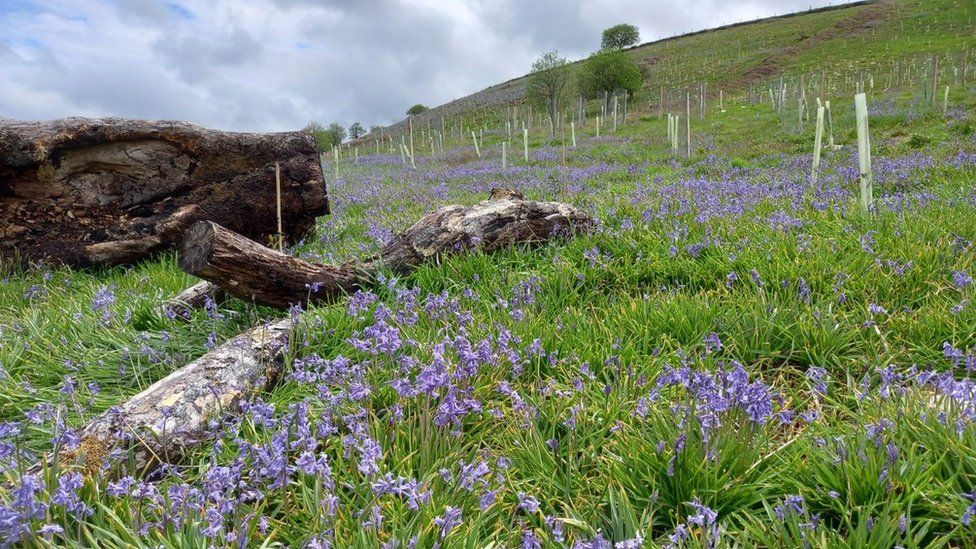 To any occasional visitor in the area, seeing some flowers in Exmoor National Park wouldn't cause anyone to blink twice or stop in their tracks. However, to the locals who know the natural history as well as biologists who study the area specifically, seeing Bluebells in full bloom is probably about the same impact as seeing a mega-100 foot tidal wave hitting the coast via a front row seat. For decades, the given plant has literally been non-existent.
However, in 2022, the little sprouts of a future forest have made a vivid appearance, blooming and taking over a hillside in the Park in probably the most vivid way possible. And, it has people wondering now what the area might have really looked like some 1,000 years earlier before development and people arrived in numbers.
The latest bluebell sprouting is the result of a 12-hectare planting project that is about midway through completion in terms of planting. For observers in the know, the sea of blooms is enough to stop a person in their tracks. Biologists are now thinking that the bluebells have been in the location the whole time. Unfortunately, they were buried for centuries without sufficient tree cover. However, now, with the proactive planting, the plants finally have the environment they need to bloom properly again. In summary, their ideal conditions have been re-created.
The primary blockage to the bluebells was a massive layer of bracken and choking ground bushes. However, when the Park's teams started cleaning the place up and replanting trees with a higher-level cover and canopy, the bluebell remainders finally had a chance to thrive again. Many of the researchers involved expect that there will be more to follow. As the tree canopy thickens, the forest ground will begin to populate with a lot more, especially with plants that are probably "hibernating" the way the bluebells did.
The Exmoor project was part of a partnership and funded by multiple players. That included the National Park's CareMoor Woods and Trees Appeal, as well as the Exmoor Charitable Trust, the Somerset West and Taunton Council, and the Lanacre Barn Gallery. The effort produced a whopping 8,000 trees planted, rooting in a combination of Scots pine, mountain ash, Devon service tree and sessile oak trees.
One particular bunch of the planting was dedicated especially to the Platinum Jubilee, including 70 sessile oaks grown locally to the desired height.
The final remainder still includes yet another 5,000 trees. This will be completed by volunteers and contracted vendors as the project can afford. And, no surprise, the project is also seeking additional support that can be collected to help complete the planting faster. The CareMoor Woods and Trees is in charge and managing the intake of all support provided.