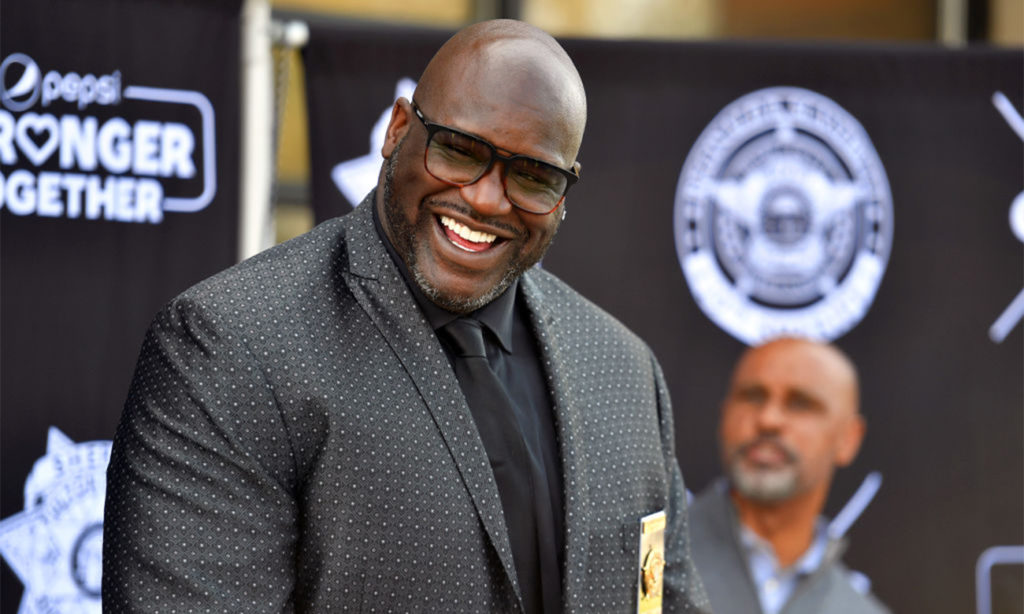 Shaq Goes On A Shopping Trip, Surprises Stranger By Paying For Engagement Ring!
Shaquille O'Neal is one of the most famous sports figures in history. Known for his dominance inside of the paint for the Los Angeles Lakers and his undeniable charisma, Shaq would go on to enjoy a Hall of Fame career within the NBA while simultaneously developing his brand into one of the most encompassing in all of the major sports. Now happily retired and ready to sell his smile on television during the big games, Shaq seemingly likes to spend his free time giving fits to those in need and making people smile along the way.
One such experience happened inside of a Zales jewelry shop between Shaq and an unsuspecting (but very grateful!) stranger.
A Gift For a Stranger
Do you remember the day that you got engaged? Do you remember all of the thought you put into the big moment, the care that went into selecting your engagement ring, and the nerves that went into the experience? For this stranger in Zales, the story he would share in the future would blow away even the most imaginative of engagement ring purchases.
Shaq had been shopping at a local Zales earlier this year while looking for new earrings. During his search, Shaq would bump into a kind man who had been shopping for his engagement ring. The two men would share a few words and the sweet moment would end up captured on camera, culminating in Shaq offering to pay for the man's engagement ring!
Appearing on an airing of NBA on TNT, Shaq would talk about the viral video that had caused so many kind words of support. Shaq described the stranger in the store as "shy" when he overheard the man ask the counter, "How much do I owe to pay off my ring?"
Upon hearing the request, Shaq would step in and ask the shopper how much he had left on the purchase. Shaq would say, "I'm not going to say the amount – but it's not much for me."
Man of the People
Shaq and the stranger would end up in a polite argument as the shopper continued to rebuff the offer saying, "I can't do that sir" before describing the layaway plan he had put in place. Still, the Big Diesel was relentless with his kindness. Shaq told the shopper, "I'll take care of it. Tell your girlfriend, I got it."
O'Neal went on to describe how happy the man had been for the gift, admitting that he hadn't intended for the moment to go viral. In fact, Shaq had hoped the video wouldn't make it onto the internet. Shaq said on TNT, "I don't do it for that — I try to do a good deed whenever I leave the house."
While this moment of kindness may be unforgettable for the stranger at Zales, it is far from the only time that Shaq has stepped up to help an individual in need. Shaq has repeatedly made large and small donations to individuals and charities alike. Additionally, Shaq made headlines a year prior when he pulled over beside a car wreck to help folks who had crashed in Florida. A spokesperson for the Sheriff's office in Gainesville said of the event, "He didn't stand around for any accolades, he got in his vehicle and left."

Homeless Man Who Helped a Woman Turned Out to be a Hoax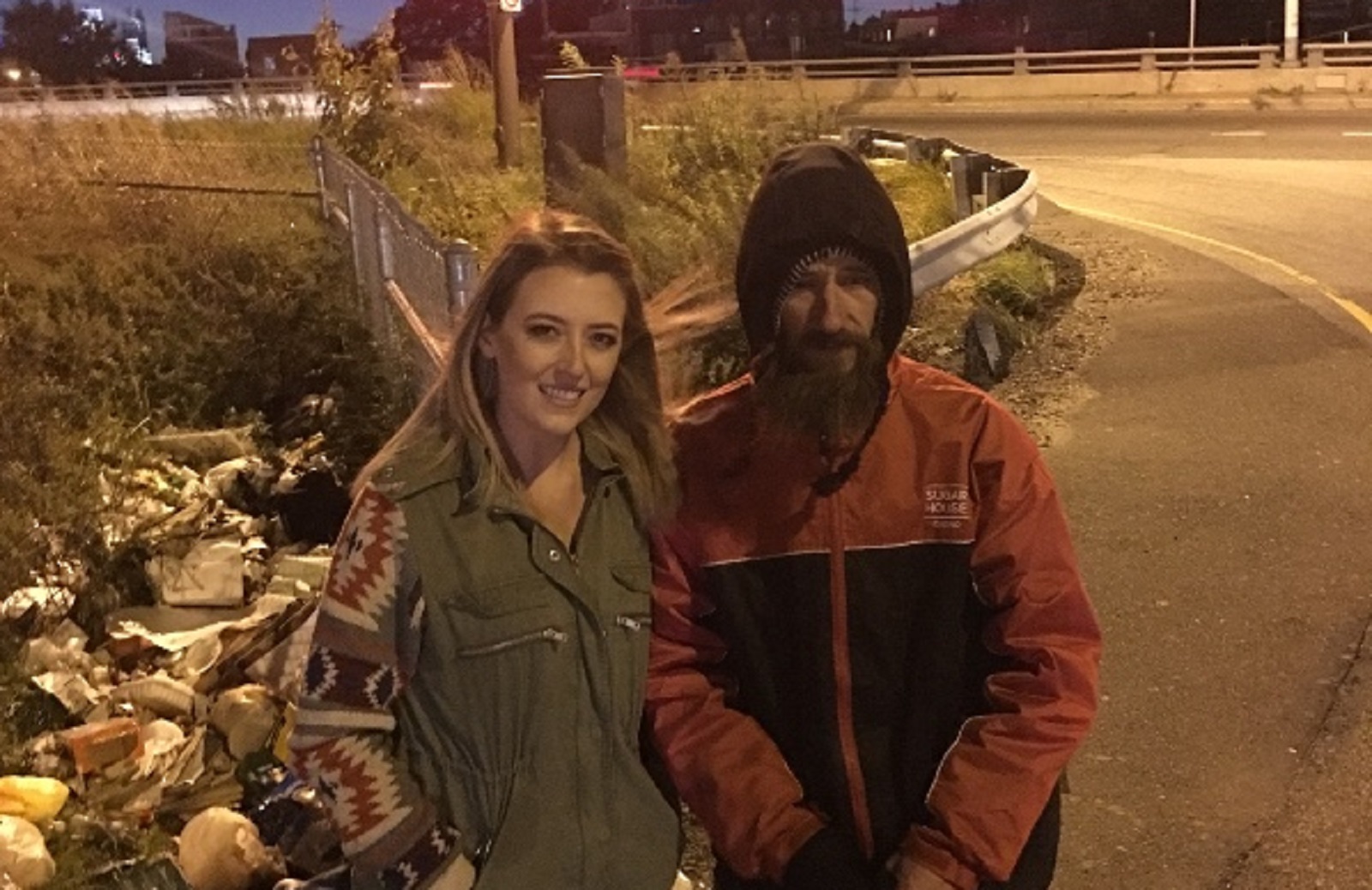 The story of the homeless man who helped out a woman needing gas for her car by donating his few dollars went viral on the Internet and had hundreds of people wanting to reach out and help. They did so through a GoFundMe site that ended up generating a sizable amount of charity and gifts. For those who gave money, it made them feel better instantly. There was only one problem. The story was made up. The man was not homeless, and the woman had never run out of gas.
Instead, the two were involved in an online scam that ended up defrauding folks out of approximately $400,000 in online money gifts. It was not only enough to trigger a serious crime, the pair got themselves charged with a federal conspiracy case and ultimately pled guilty in a New Jersey federal court. Johnny Bobbitt and Katelyn McClure both separately admitted their crime of wire fraud. Given their involvement and degree of actions, Bobbitt is looking at a potential 10 years in federal prison and $250,000 in fines. McClure for her part faces a bigger sentence of 20 years and a similar financial penalty. Both will find out for sure when they are sentenced. In addition to the federal charges, the pair also have a second round of trials to go through with state charges as well. It was a blunt, cold ending to a story and scam that started in 2017 and took off like wildfire, far better than Hobbitt and McClure thought it would.
The story was plausible and reasonable enough. A couple told their story online about how they wanted to help a homeless man who helped them. McClure and her partner posted that Bobbitt realized McClure was in trouble, stuck in Philadelphia without gas. She needed to get home, and Bobbitt, who was nearby, realized the problem. He then gave her his only $20 to buy gas so she could travel again. To show their gratitude, McClure and her boyfriend were trying to raise $10,000 to help Bobbitt out as a thank you. The story took off.
Unfortunately, the media got involved. Loving a story out of the norm with a good newsworthy ending, they showcased the story on TV, and it got big attention. All of a sudden, what was supposed to be a little scam turned into a big one, raising some $402,706 with the added attention in a short three weeks. While Bobbitt did get $25,000 set aside by McClure and her partner, the rest of it was burned like kerosene on fire via clothing, trips, a car, vacations, gambling and more. However, Bobbitt didn't appreciate the small share, and sued the pair for more, arguing he should have gotten $75,000 at least. GoFundMe got involved by trying to avoid bad press and making sure Bobbitt, the alleged homeless person, got his fair shake.
All of the financial attention caught the eye of the Feds who started investigating McClure. They seized well over 60,000 digital messages between the couple, which included admissions that the whole story was made up – a smoking gun text in the fraud conspiracy. Interestingly, McClure's partner, although he enjoyed the spending of the money with McClure, was not charged or seen as involved in the conspiracy. The Feds went after McClure and the alleged homeless partner, Bobbitt, for the fraud. And GoFundMe yet again found itself in the middle of a crazy criminal scheme gone public and bad, stealing money from people who wanted to help others online. It turned out to be an odd, miserable ending to what many had hoped would have been a story of human charity done right.