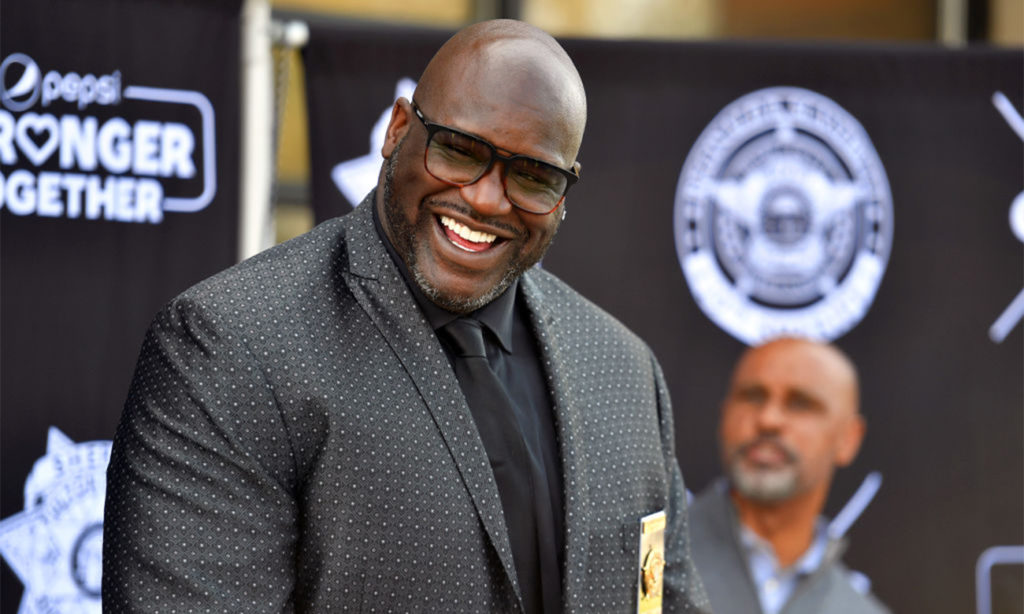 Shaq Goes On A Shopping Trip, Surprises Stranger By Paying For Engagement Ring!
Shaquille O'Neal is one of the most famous sports figures in history. Known for his dominance inside of the paint for the Los Angeles Lakers and his undeniable charisma, Shaq would go on to enjoy a Hall of Fame career within the NBA while simultaneously developing his brand into one of the most encompassing in all of the major sports. Now happily retired and ready to sell his smile on television during the big games, Shaq seemingly likes to spend his free time giving fits to those in need and making people smile along the way.
One such experience happened inside of a Zales jewelry shop between Shaq and an unsuspecting (but very grateful!) stranger.
A Gift For a Stranger
Do you remember the day that you got engaged? Do you remember all of the thought you put into the big moment, the care that went into selecting your engagement ring, and the nerves that went into the experience? For this stranger in Zales, the story he would share in the future would blow away even the most imaginative of engagement ring purchases.
Shaq had been shopping at a local Zales earlier this year while looking for new earrings. During his search, Shaq would bump into a kind man who had been shopping for his engagement ring. The two men would share a few words and the sweet moment would end up captured on camera, culminating in Shaq offering to pay for the man's engagement ring!
Appearing on an airing of NBA on TNT, Shaq would talk about the viral video that had caused so many kind words of support. Shaq described the stranger in the store as "shy" when he overheard the man ask the counter, "How much do I owe to pay off my ring?"
Upon hearing the request, Shaq would step in and ask the shopper how much he had left on the purchase. Shaq would say, "I'm not going to say the amount – but it's not much for me."
Man of the People
Shaq and the stranger would end up in a polite argument as the shopper continued to rebuff the offer saying, "I can't do that sir" before describing the layaway plan he had put in place. Still, the Big Diesel was relentless with his kindness. Shaq told the shopper, "I'll take care of it. Tell your girlfriend, I got it."
O'Neal went on to describe how happy the man had been for the gift, admitting that he hadn't intended for the moment to go viral. In fact, Shaq had hoped the video wouldn't make it onto the internet. Shaq said on TNT, "I don't do it for that — I try to do a good deed whenever I leave the house."
While this moment of kindness may be unforgettable for the stranger at Zales, it is far from the only time that Shaq has stepped up to help an individual in need. Shaq has repeatedly made large and small donations to individuals and charities alike. Additionally, Shaq made headlines a year prior when he pulled over beside a car wreck to help folks who had crashed in Florida. A spokesperson for the Sheriff's office in Gainesville said of the event, "He didn't stand around for any accolades, he got in his vehicle and left."

Teenager Sam Sieracki Soars to New Heights, Solving Rubik's Cube in Free Fall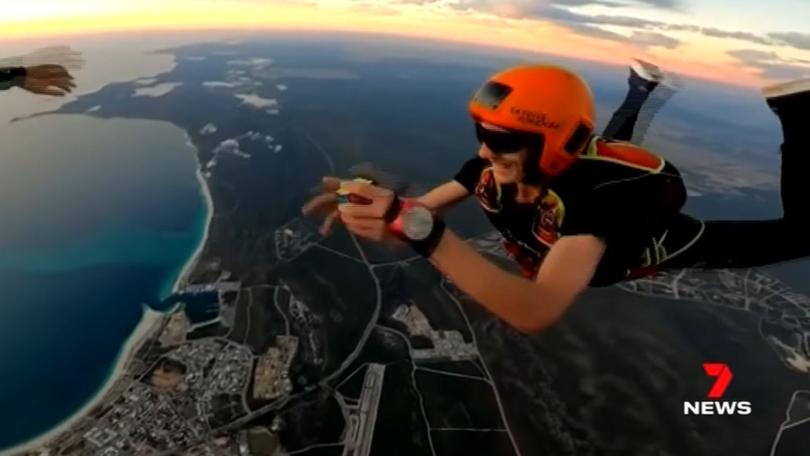 Seventeen-year-old Sam Sieracki has etched his name into the Guinness World Records by solving a Rubik's Cube while skydiving over West Australia. Jumping out of an airplane at 14,000 feet, Sam achieved the remarkable feat in just 28.25 seconds, breaking the previous record of 30.14 seconds held by Nitin Subramanian of the United States.
In a daring display of skill and concentration, Sam described the intense experience of solving the Rubik's Cube in free fall. "It's really intense. It's very loud because you've got all the wind in your face," Sam explained. "So it's a lot harder to concentrate than if I'm just on the ground solving it… my record on the ground is a lot faster than in the air – it's about 6.5 seconds."
Despite facing challenges in the sky, Sam, who is both a speed-cuber and a skydiving enthusiast, tackled the feat with enthusiasm. It took him five attempts to surpass the previous record, showcasing his determination and resilience.
Sam, who has been attending speed-cubing competitions since 2017, expressed confidence in breaking the record but admitted that the challenge proved to be more demanding than expected. "Having attended speed-cubing competitions since 2017, I was confident about breaking the record, but it ended being far more challenging than expected and took me five attempts to achieve," Sam remarked.
The teenager's passion for both speed-cubing and skydiving has been a driving force in his pursuits. "I decided that I want to be a solo skydiver, so waited impatiently to turn 16 … so that I could become a licensed skydiver and go by myself," Sam shared. "Since then, I've gone up to Jurien Bay every school holidays to do a few jumps, and am now up to 80 jumps in my second year of skydiving."
Acknowledging the support of his loved ones, Sam expressed gratitude to his biggest fans and supporters, his mother and girlfriend, who encouraged him to break the world record. As a self-proclaimed rookie in the skydiving world, Sam doesn't set grand goals but aims to continue improving his skills with each jump, all while enjoying the thrilling experience.