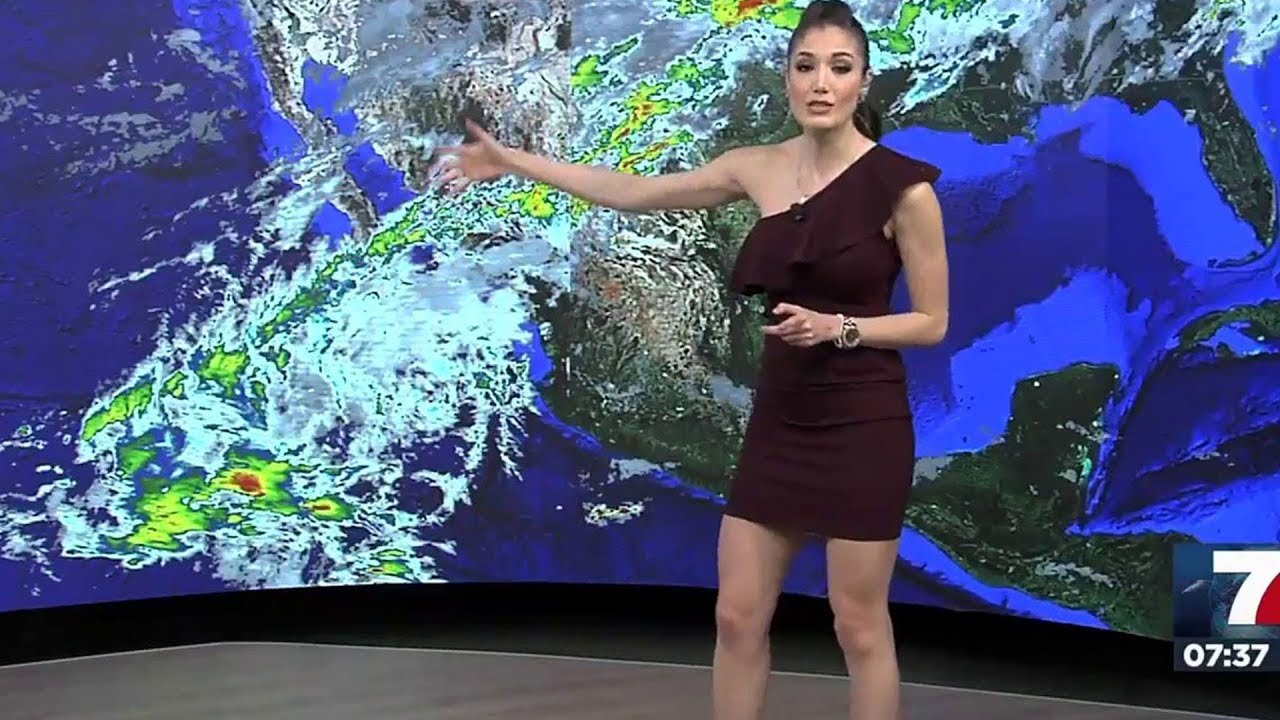 Most Beautiful Weather Girls on Television
Predicting the weather is a tough job, but someone has to do it, right? Fortunately, we live in a visual world and that means that broadcast companies pay attention to who they put on your TV screen. Over the past couple of decades, we've been undergoing a weather anchor revolution. Nowadays, more and more networks are turning to the most beautiful and qualified weather women in the world to handle all of your meteorology needs. Today, we are going to showcase the most beautiful and skilled weather girls in the world!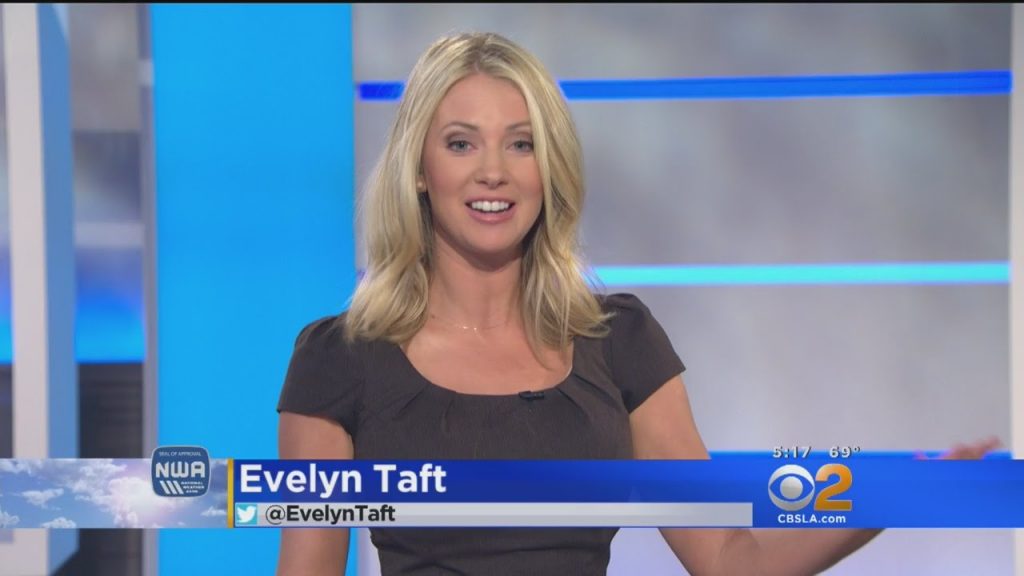 Bri Winkler
Let's get our list started with the great Bri Winkler. At just 24-years-old, Winkler survived a stroke. This would lead the beautiful Bri Winkler to become an advocate for stroke awareness and stroke survivors. She's the youngest weather professional on the Eyewitness News team and she has a Master's Degree in Environmental Science and Management. Oh, yeah, she's also drop-dead gorgeous.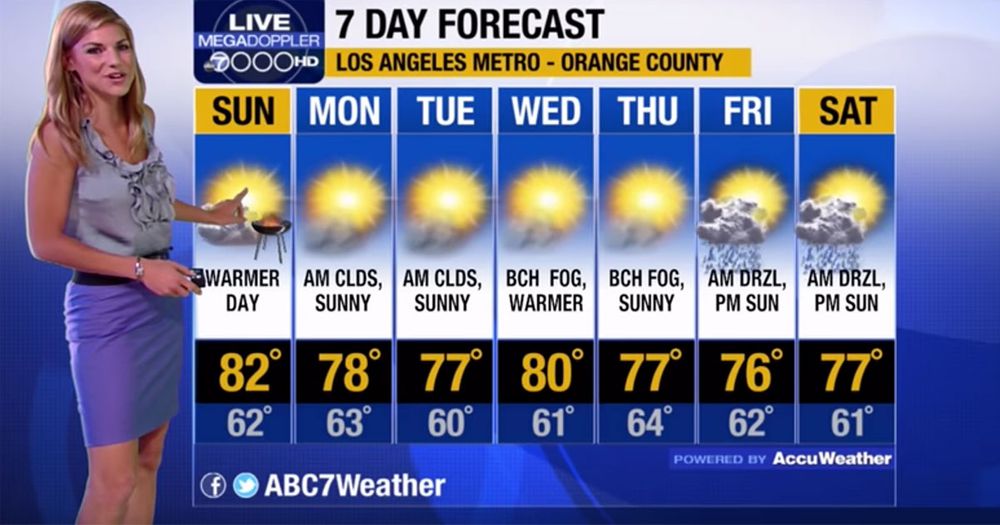 Jill Nicolini
Jill Nicolini is another high-profile weather forecaster. After studying at the New York Institute of Technology, Nicolini has turned into a decorated meteorologist. Nicolini has worked for a number of stations throughout the New York region, including CBS2, WPIX, and WNYW. Nicolini has also appeared on 'Law and Order' and 'Sex and the City'.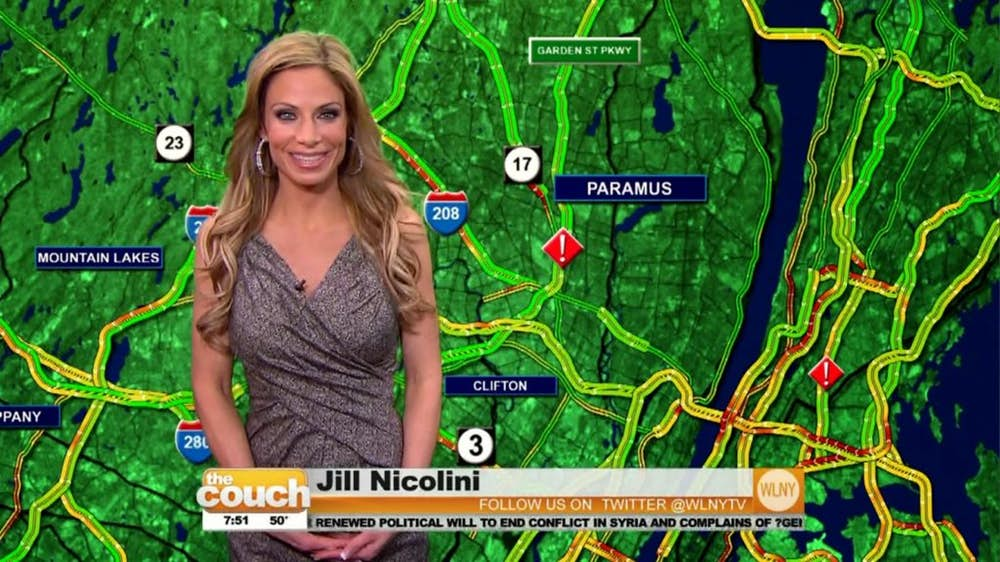 Megan Glaros
The fiery Megan Glaros has been rocking the weather desk for stations throughout the country. Glaros has worked as an entertainment reporter and a weather forecaster in Chicago, New York, and Indiana. If Glaros looked slightly familiar, you might have known her for her work as a cheerleader for the Indianapolis Colts before she made the move to CBS Chicago.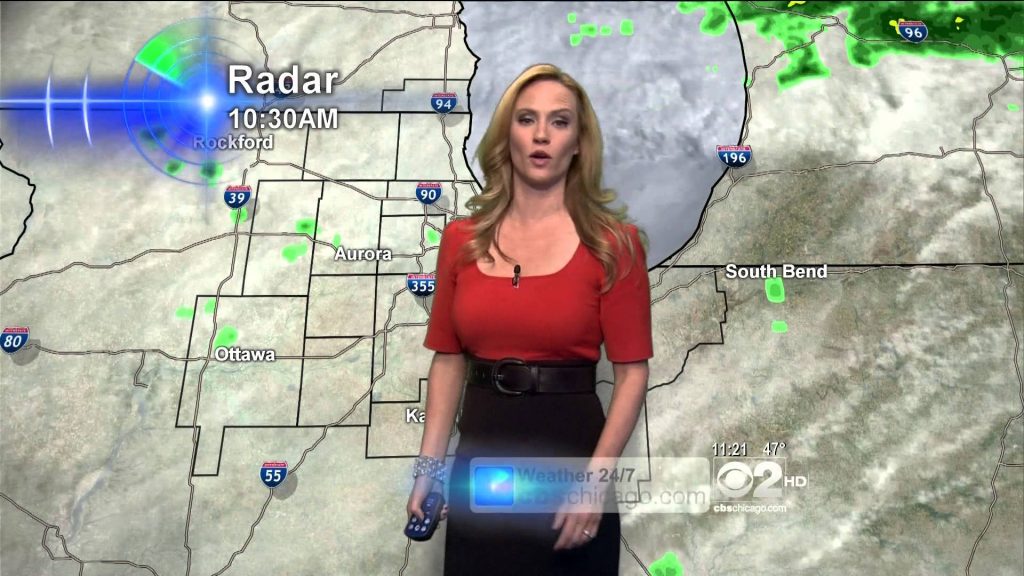 Gabriela Grechi
Gabriela Grechi was born in Milan, Italy. Known as much for her good looks as her personality, Grechi made her break on television in the show 'Orario Cotinuato' which roughly translates to 'Lunch Break'. Since then, Grechi has become a viral sensation thanks to her ridiculous looks and slight wardrobe malfunctions.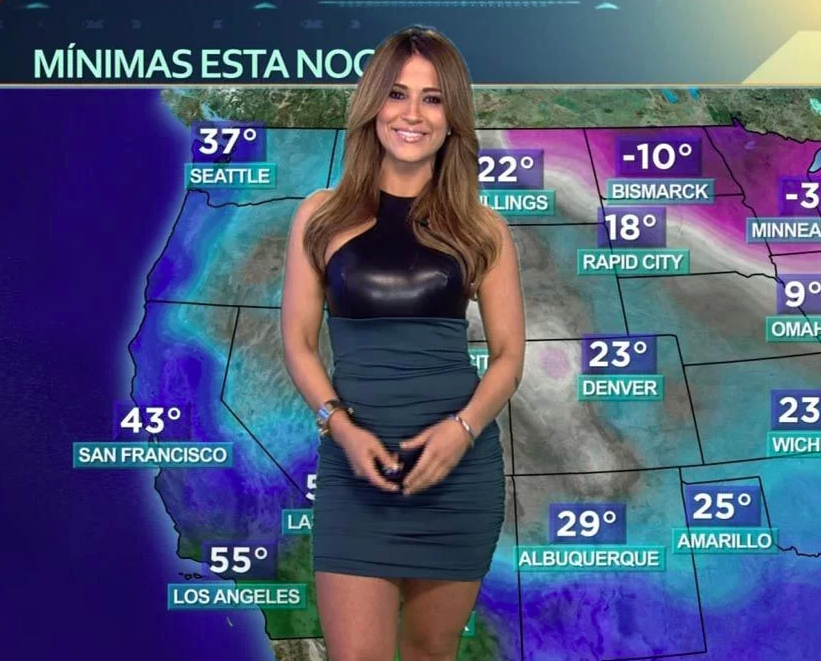 Sheena Parveen
Sheena Parveen was born in Indian. At a young age, she dreamed of moving to America in order to pursue higher education. After moving to the United States, Parveen would attend Florida State University in pursuit of her degree. After graduating from FSU, Parveen would bounce around at stations in Florida, Tallahassee, and eventually in Philadelphia. After a few good years in Philly, Parveen would wind up in San Diego.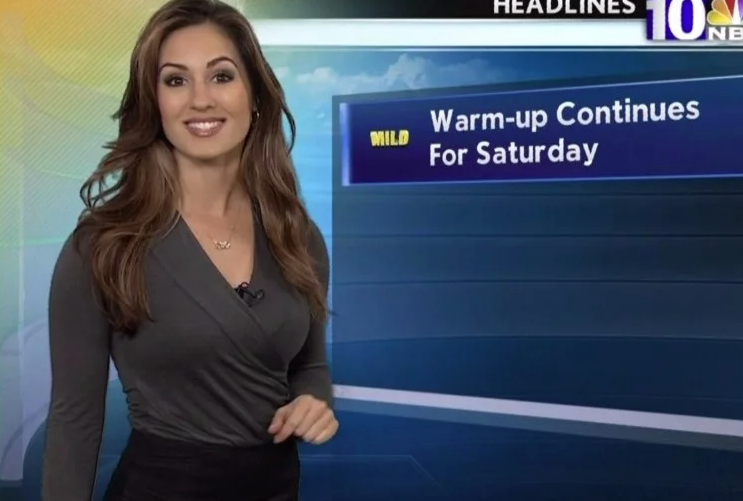 Magda Palimariu
It's hard to do much research on Magda Palimariu thanks to the fact that almost all of her information is based out of Romania, her home country. What we do know is that Palimariu is insanely popular back home, as evidenced by the 65 thousand followers that she has on Instagram. Palimariu works for Pro TV out of Romania.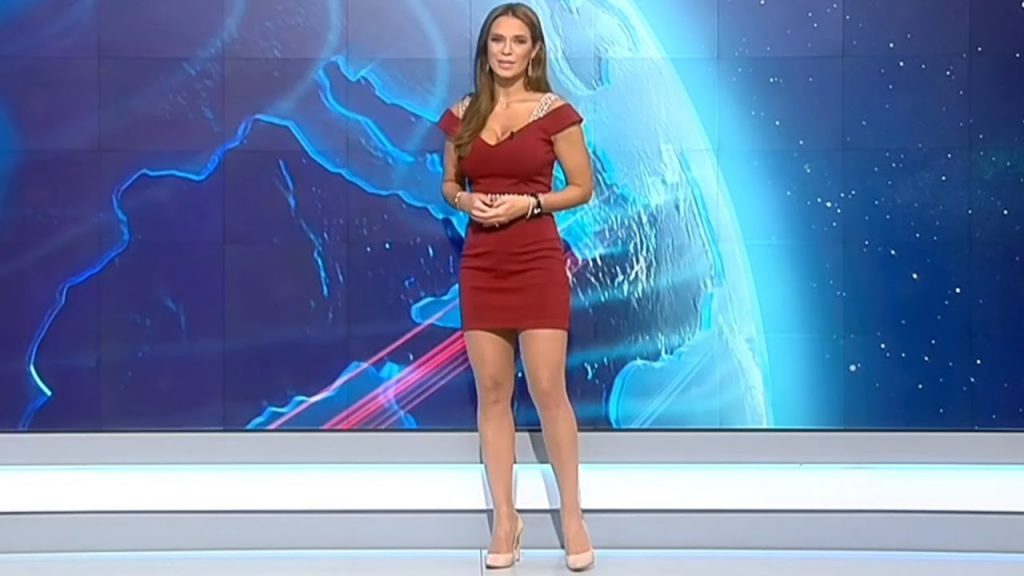 Roxana Vancea
Roxana Vancea has something that most weatherwomen simply do not, tattoos! With her rocking tattoos, Vancea has set herself apart from the rest of the industry. She's also incredibly popular on Instagram where she has more than 350,000 followers. Vancea is a fitness ambassador when she isn't working in front of the news desk.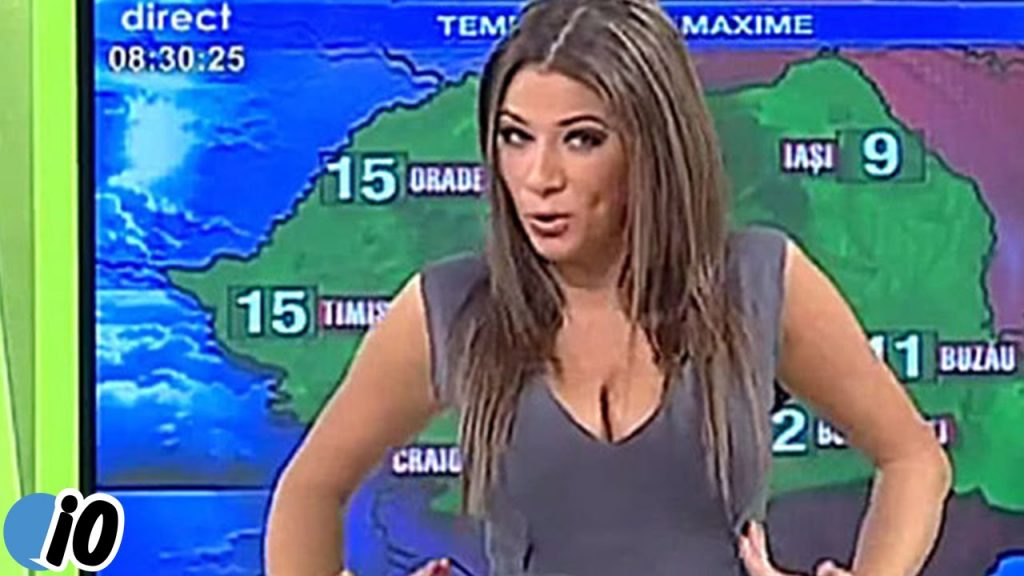 Yanet Garcia
Yanet Garcia is, perhaps, the most popular weather forecaster in the world. Garcia has more than 10 million followers on Instagram as well as a lucrative modeling contract whenever she decides that she wants it. Garcia works for Televisa Monterrey where her appearances are regularly recorded and posted online. If you want to get to know Garcia more, definitely check out her social media accounts.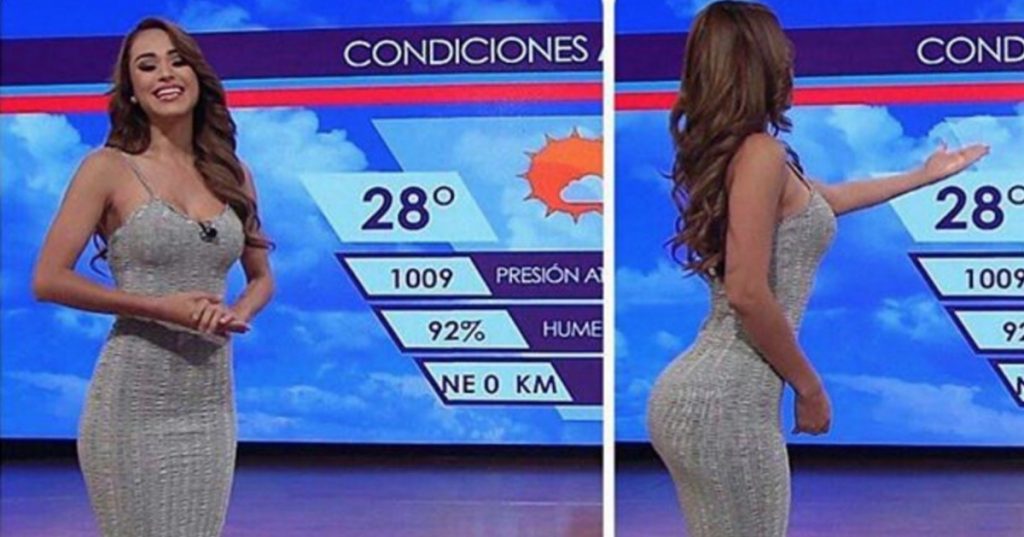 Angie Gonzalez
Angie Gonzalez is a weatherwoman who works in Venezuela. She was born in January of 1981 and she has been working in the industry for over a decade. Gonzalez loves to cycle almost as much as she loves to flash her smile during her work. Gonzalez works on a morning show for the local stations in Venezuela.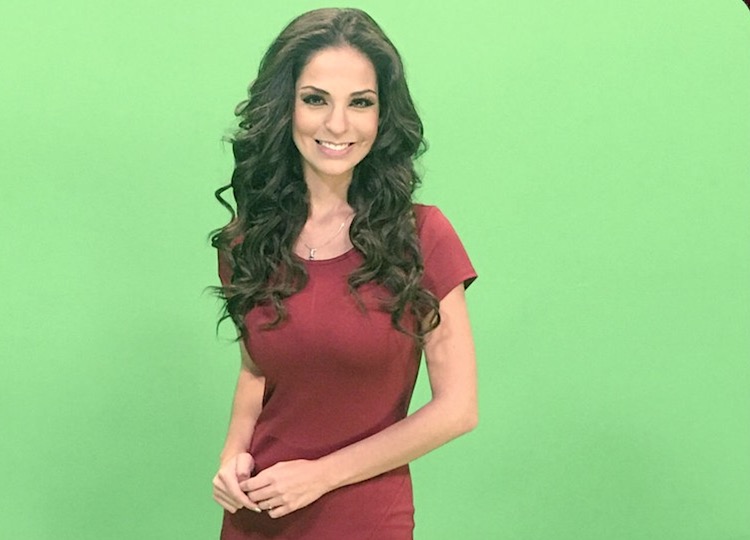 Jackie Johnson
If you thought that Jackie Johnson had the Hollywood 'look', you would have been right! Not only is Jackie Johnson an accomplished meteorologist, but she's also a talented performer. After graduating from Middle Tennessee State, Johnson would go on to perform in 'All About Steve', 'Battleship', 'Las Vegas', and 'NCIS'. Oh, yeah, she's also always there to give you your daily forecast.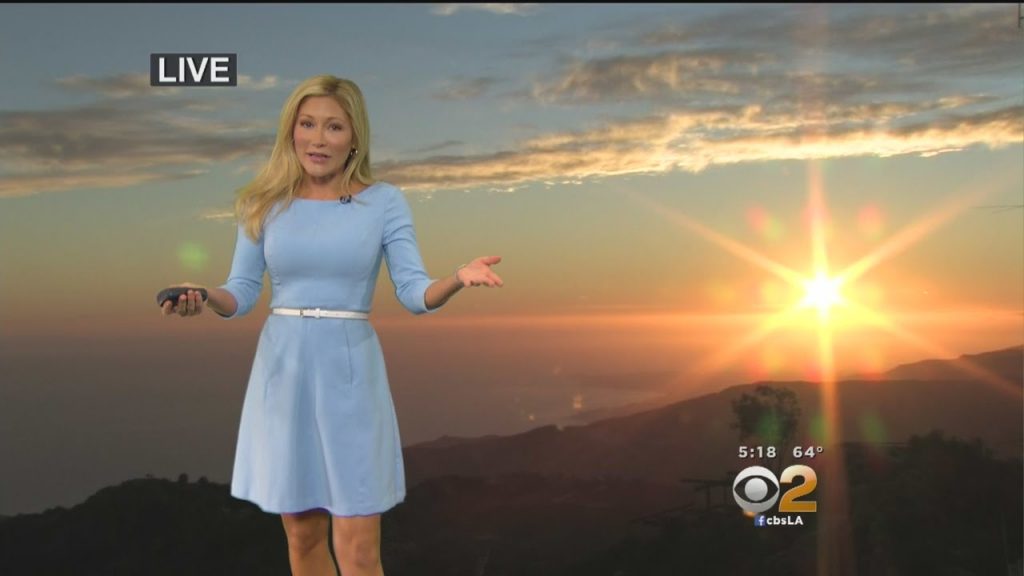 Ximena Cordoba
Ximena Londono Cordoboa is an actress, model, and weatherwoman from Colombia. Cordoba has worked on a variety of different projects in her entertainment career. She has worked as a host on the TNT Movie Club as well as a host on 'Despierta America' which is run by Univision. Cordoba is also an accomplished actress with sixteen credits to her name.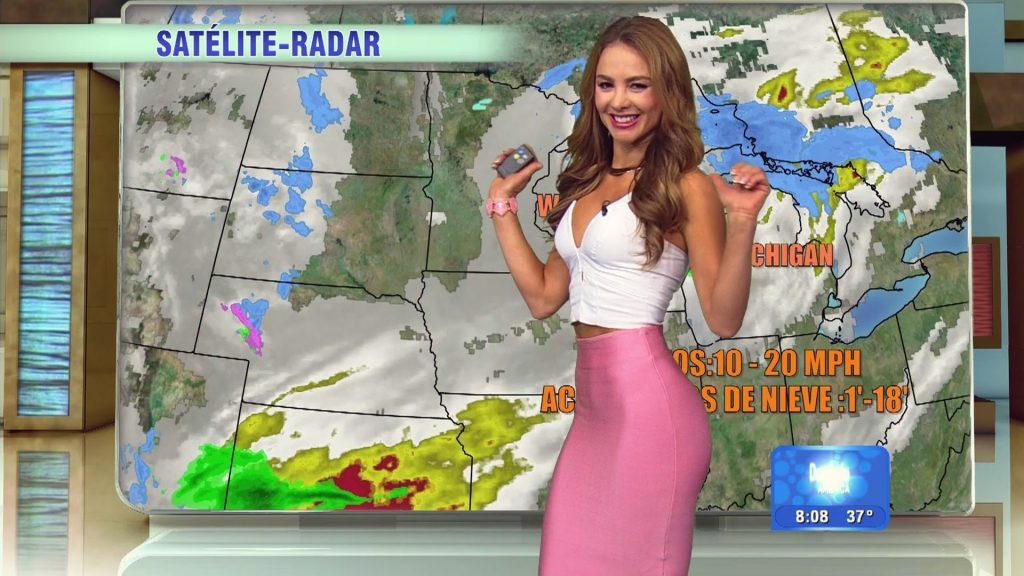 Araksya Karapetyan
We aren't even going to attempt to pronounce her last name. We'll just say that Araksya Karapetyan is as accomplished a meteorologist as you could hope for. Born in Armenia, Karapetyan was a witness to the Armenian earthquake in 1988. She emigrated with her family to the United States where Karapetyan would study journalism at Syracuse University. Now, she works as a weather reporter and anchorwoman for Fox 11 in Los Angeles.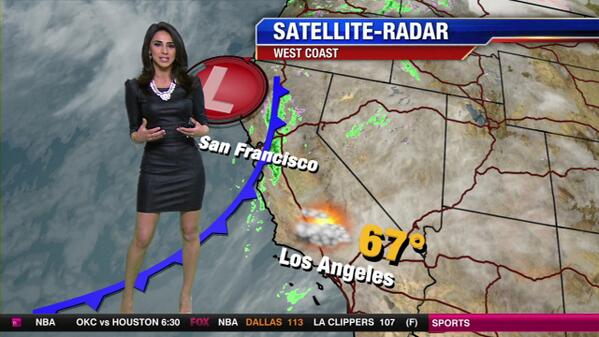 Sugey Abrego
Sugey Abrego was born and raised in Mexico. She has been working as a model, presenter, and weatherwoman for Canal 4, a local news station in Mexico. Outside of her work on television, Abrego has appeared on the cover of Maxim Mexico in 2009. Abrego has appeared in a number of different modeling publications.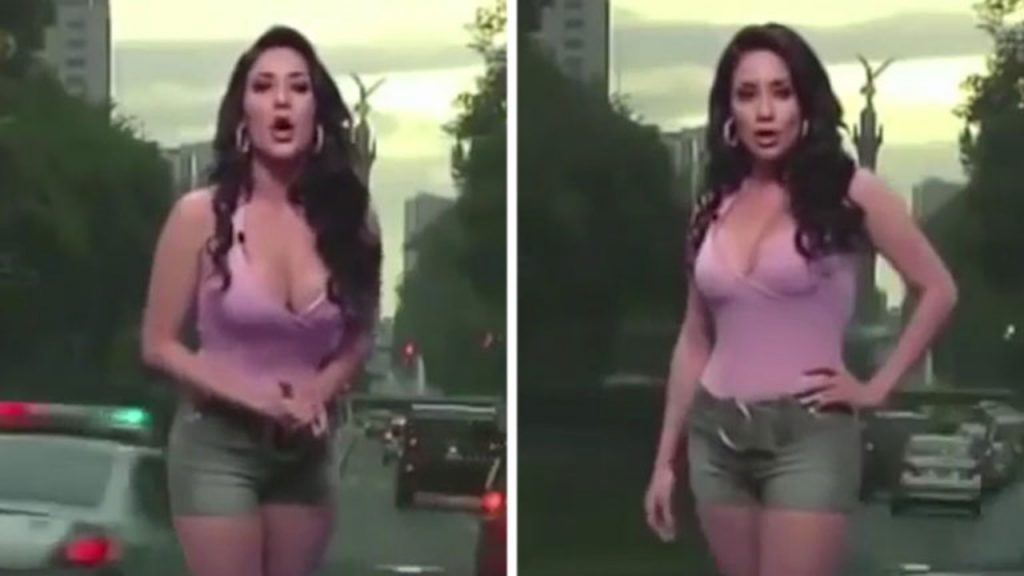 Indra Petersons
We expect Indra Petersons to have a career in broadcasting as long as her legs, which is to say, quite long! Indra Petersons studied atmospheric physics at the University of Arizona. Petersons would graduate with a B.A. in physics and a minor in business and math. Now, you can find Petersons working on CNN's 'New Day' program as well as NBC News.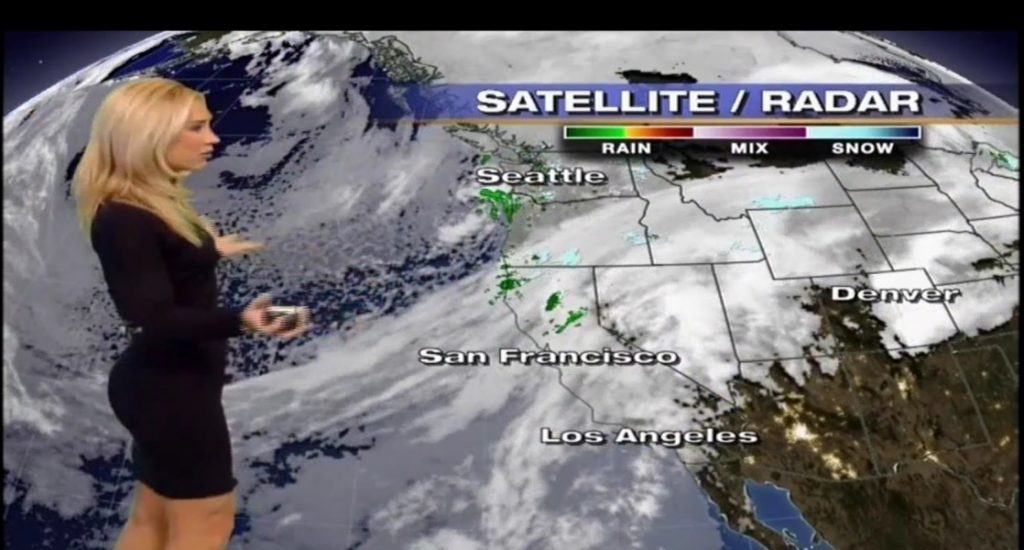 Elita Loresca
Elita Loresca is an American-Filipino newscaster who currently serves the Houston, TX market. Loresca started her career by working on KCBS-TV in Los Angeles where she would help assemble scripts and teleprompter messaging. Loresca graduated from Cal State Fullerton before attending Mississippi State for her meteorology certificate. Loresca won the trophy for 'America's Sexiest Newscaster' in a vote performed by FHM.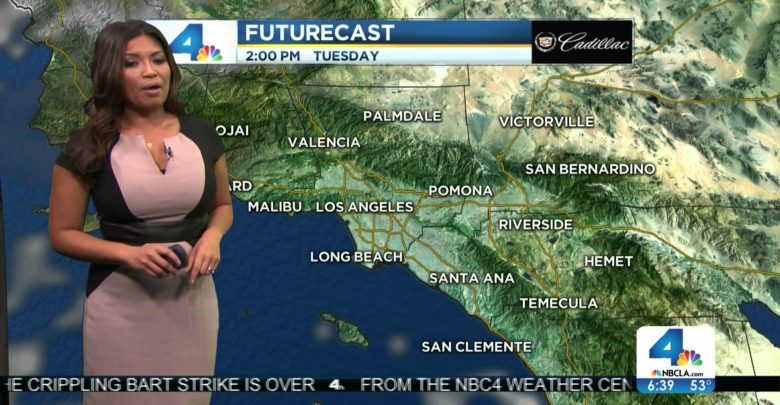 Chita Craft
Chita Craft works on the KHOU 11 program, 'News This Morning'. Born and raised in Knoxville, TN, Craft brings a southern flair to every forecast. Craft would attend Arizona State University before moving on to Mississippi State University. She would graduate with a Bachelor of Science. Craft has appeared on 'The Price is Right' as a contestant where she would go on to win her Showcase Showdown round.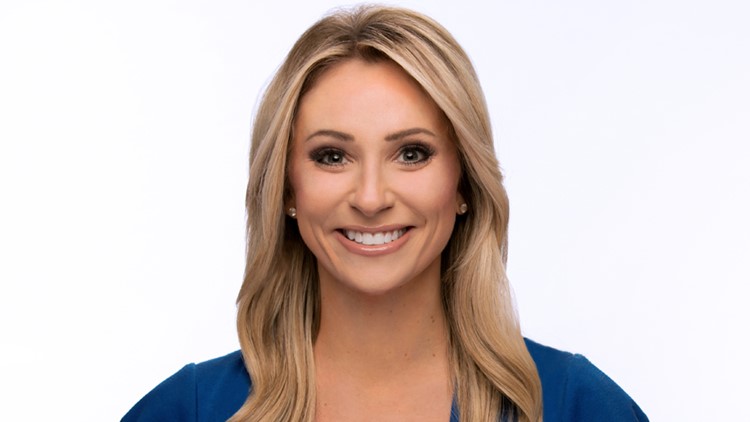 Christina Loren
Christina Loren was born and raised in Palm Springs, CA. Christina graduated from California State University-Chico where she would earn her B.A. in Economics as well her minor in communications. Loren has also attended Mississippi State University where she earned her meteorological certification. Loren has been working in the industry for decades and she has trained several professional meteorologists.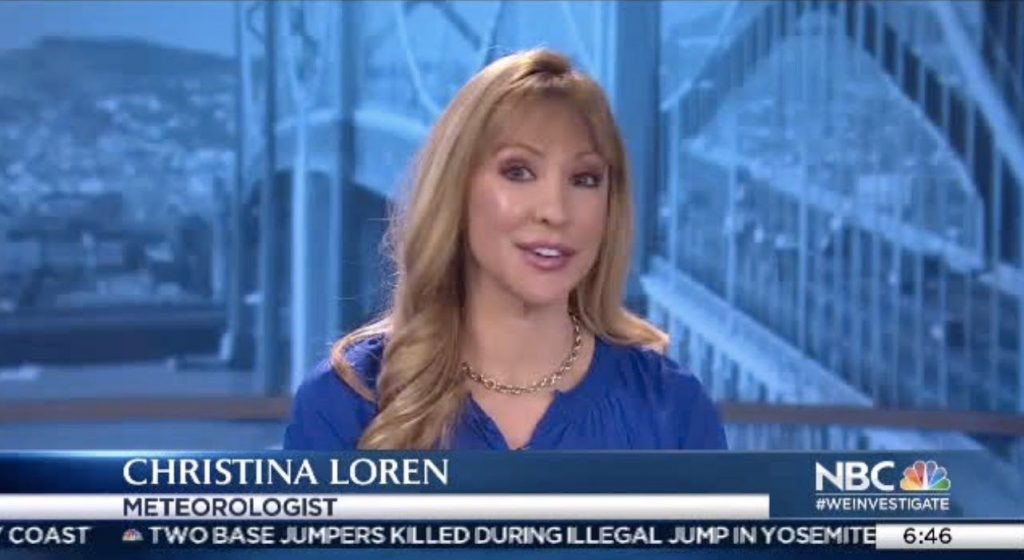 Christina Blackwell
Christina Blackwell was born and raised in San Antonio. Her mother came from Mexico and her father came from Alabama. As a result, Blackwell is bilingual with both Spanish and English. She worked at Univision for nearly a decade before transitioning to KENS-TV in San Antonio. Oh, yeah, Blackwell is also a trained chef!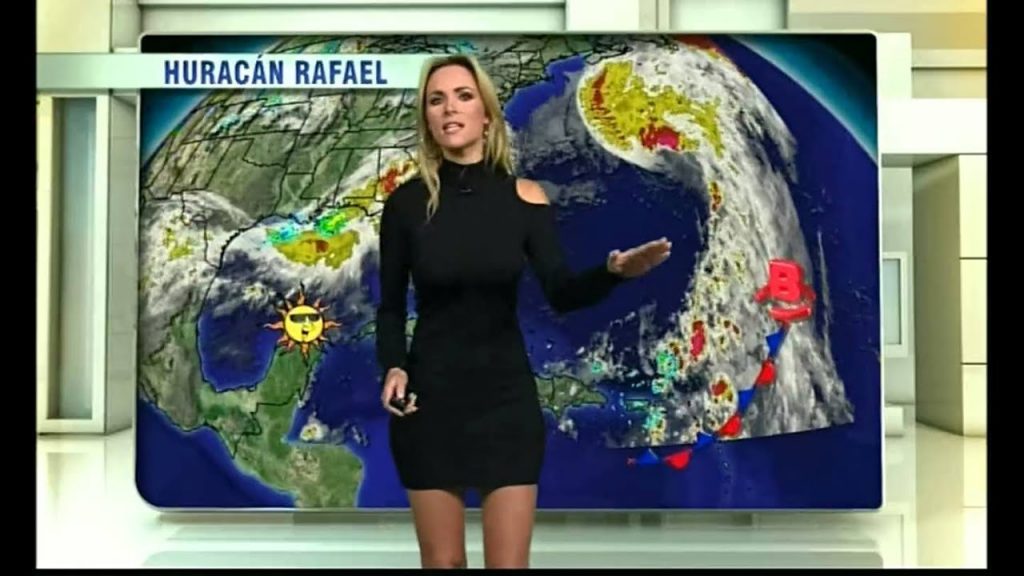 Jackie Guerrido
Jackie Guerrido graduated from the University of Miami where she studied meteorology. Born in Puerto Rico, Guerrido got her big break by working for Univision before landing a gig on 'Despierta America'. After a while, Guerrido decided to go back to Univision to work as an anchor for 'Primer Impacto'. Guerrido has more than 820,000 fans on her Instagram account.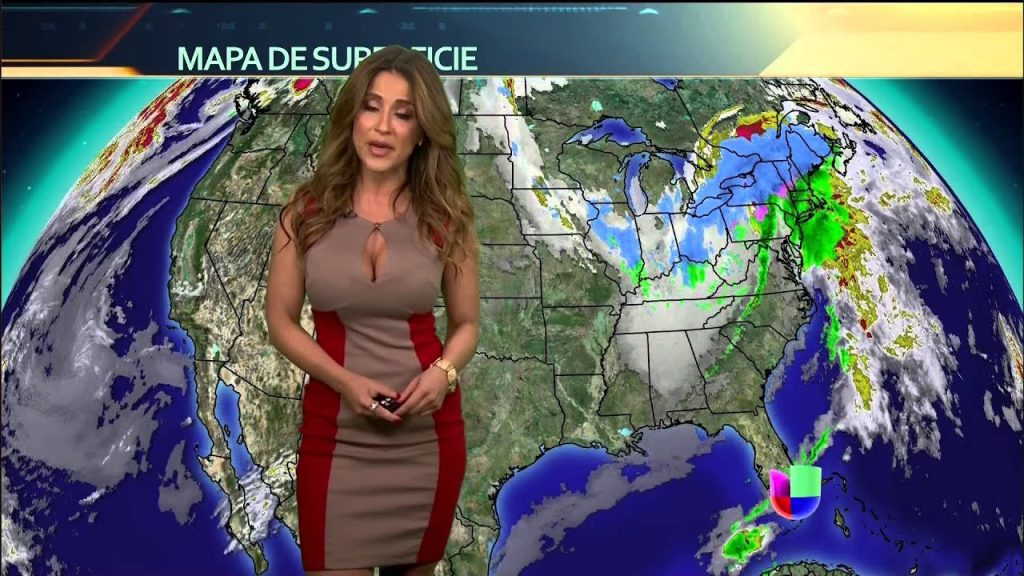 Maria Quiban
Maria Quiban was born in Cebu City in the Philippines. When she was just nine years old, her family moved to Honolulu, HI. After graduating from Aiea High School, Quiban would attend the University of Hawaii in pursuit of her journalism degree. Eventually, Quiban made her way to Los Angeles in order to work as a weatherwoman for the Orange County News. Quiban has appeared in several film and television roles, including 'Bruce Almighty' and 'Cold Case'.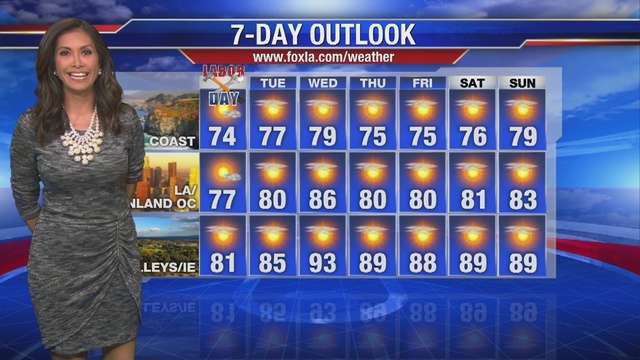 Sian Welby
Sian Welby is one of the most popular weather broadcasters in the U.K. Originally from Upton in England, Welby first appeared in print for an advertisement in New! magazine. Since then, Welby has been working as a weather broadcaster where she has achieved some level of viral fame. Welby is known for adding puns and movie references to all of her reports.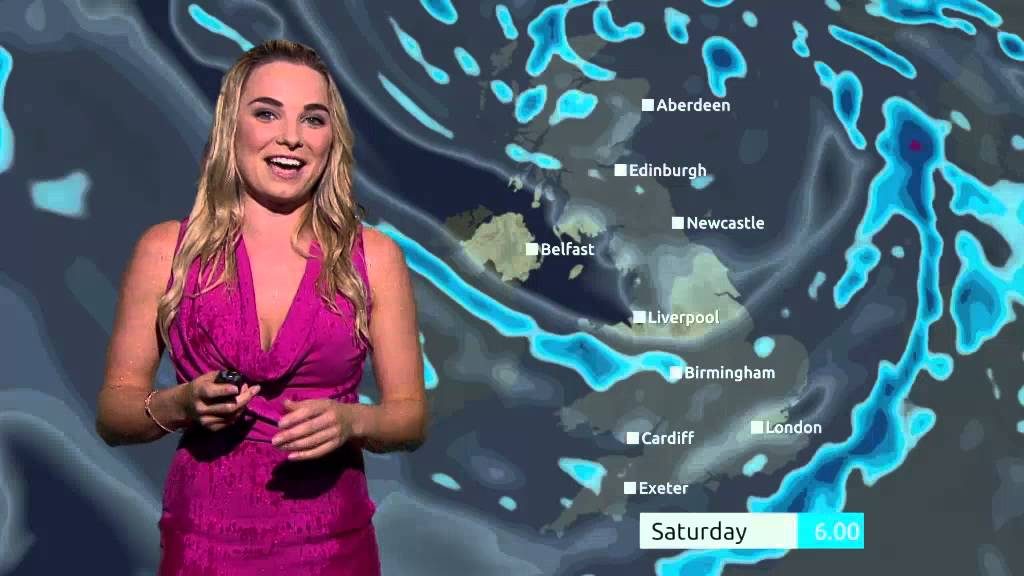 Maria Molina
Maria Molina is famous for her radiant good looks, her stunning personality, and her ability to broadcast the weather. Molino is most well known for her work on Fox News as their on-air meteorologist. Molina was born in Nicaragua but she was raised in South Florida. She graduated from FSU in 2008 with a B.S. in meteorology and a minor in mathematics and communications. Molina is now pursuing her PhD.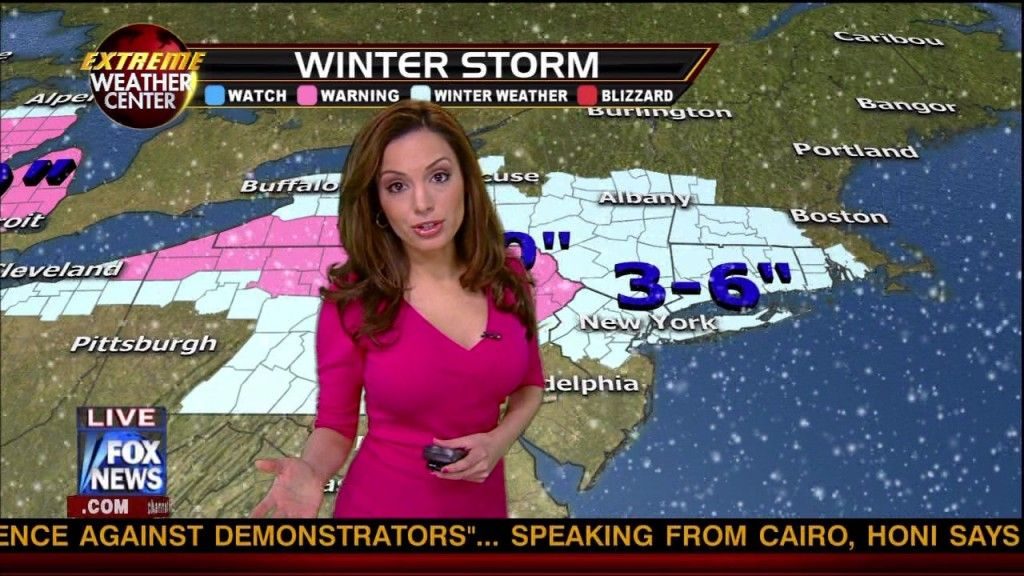 Susana Almeida
Susan Almeida is a weather broadcaster who became famous thanks to a viral, ahem, incident. Almeida was caught on a live broadcast experiencing a disastrous wardrobe malfunction. The clip would go viral and the forecaster would become internet-famous as a result. Now, Almeida's weather broadcasts are appointment television for fans around the world.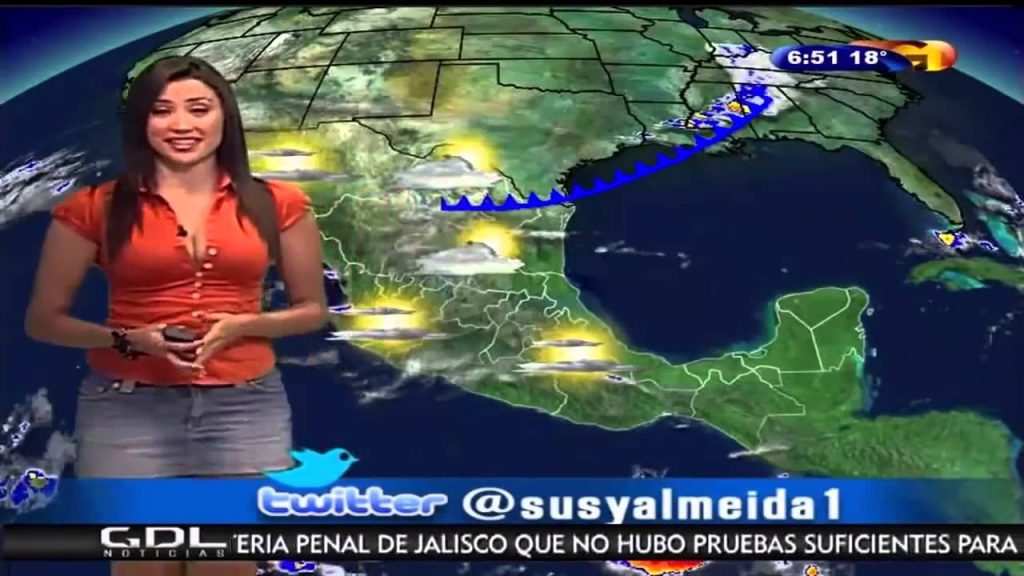 Lluvia Carrillo
Lluvia Carrillo was born in Monterrey, Mexico, in 1994. Carrillo is one of the freshest faces in the meteorological world and that has certainly gained her a few fans. Carrillo appears on Televisa Monterrey where she works as a weatherwoman. Carrillo first broke into the industry as a journalist and sports channel host.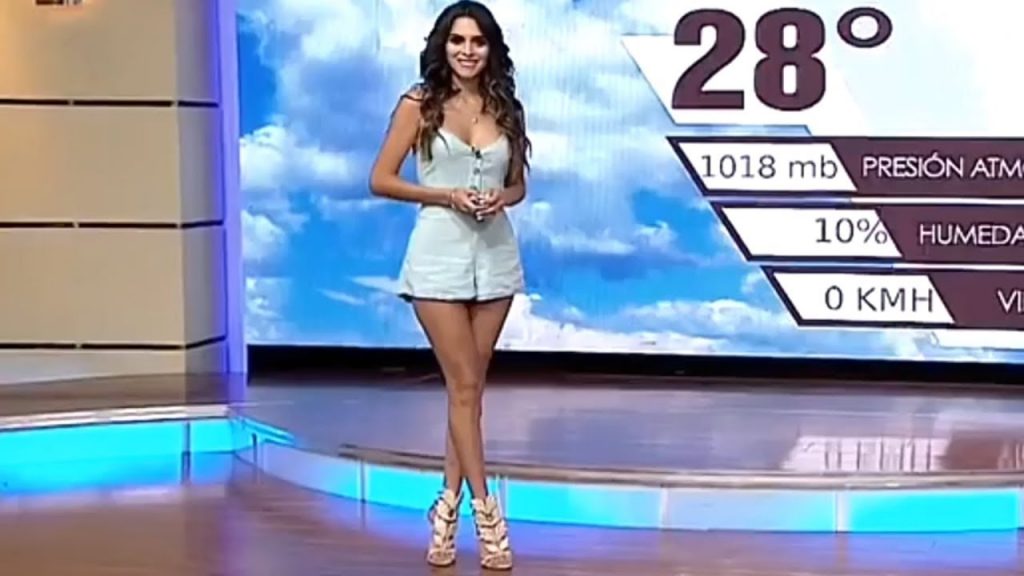 Jennifer Delgado
Jennifer Delgado went to school at Webster University which is in St. Louis. At Webster University, Delgado would earn her B.A. in Broadcast Journalism. After graduating from Webster, Delgado would attend Mississippi State University in order to earn her Certificate of Broadcast Meteorology. Now, Delgado is known for her work on CNN and The Weather Channel.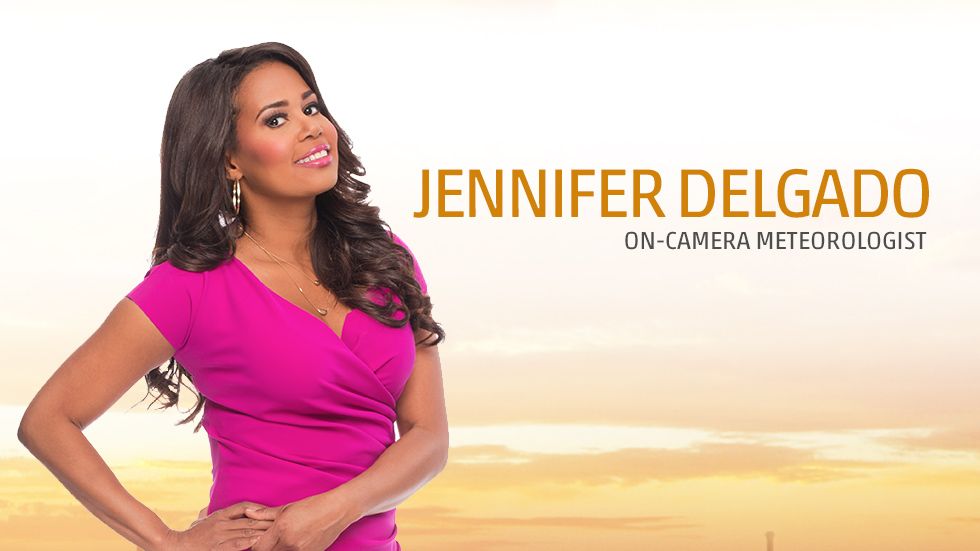 Mayte Carranco
Mayte Carranco is an ultra-famous anchorwoman who is known as much for her work as for her crazy good looks. Carranco used to work in Juarez but now she operates out of Mexico City. Carranco is a devoted animal lover, singer, and vegetarian. You can find Carranco all over social media thanks to her massive fanbase.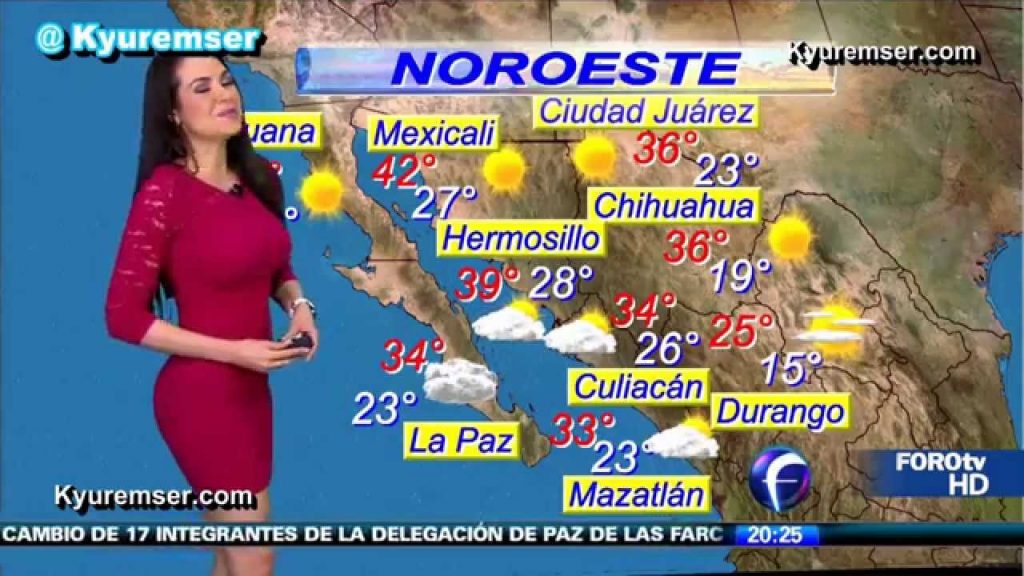 Carolina Ramirez
Carolina Ramirez is a Colombian-born weatherwoman. Ramirez began working in the entertainment field as a beauty pageant contestant. Eventually, she was hired to work the weather for Despierta America. After quickly becoming a fan-favorite, Ramirez was grabbed up by Univision. Now, Ramirez is known for her charisma, beauty, and upbeat, fun forecasts.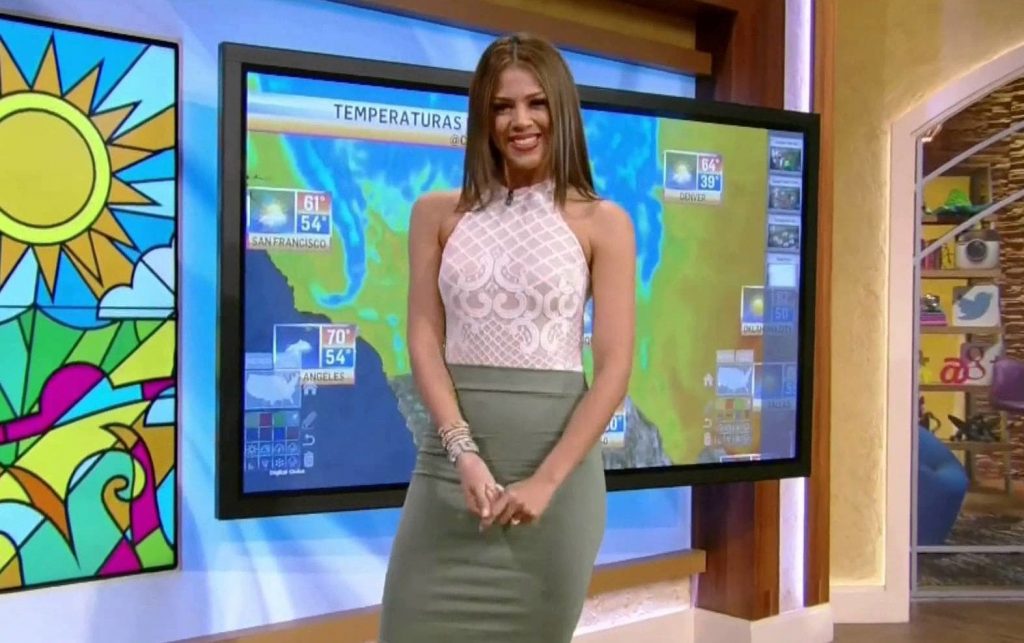 Lauren Sanchez
Lauren Sanchez attended the University of Southern California in pursuit of her B.A. in communications. Born in New Mexico, Sanchez started out her career working as a desk assistant for the KCOP-TV station in Los Angeles. After years of hard work, Sanchez would work her way up to the position of the on-air reporter and weatherwoman.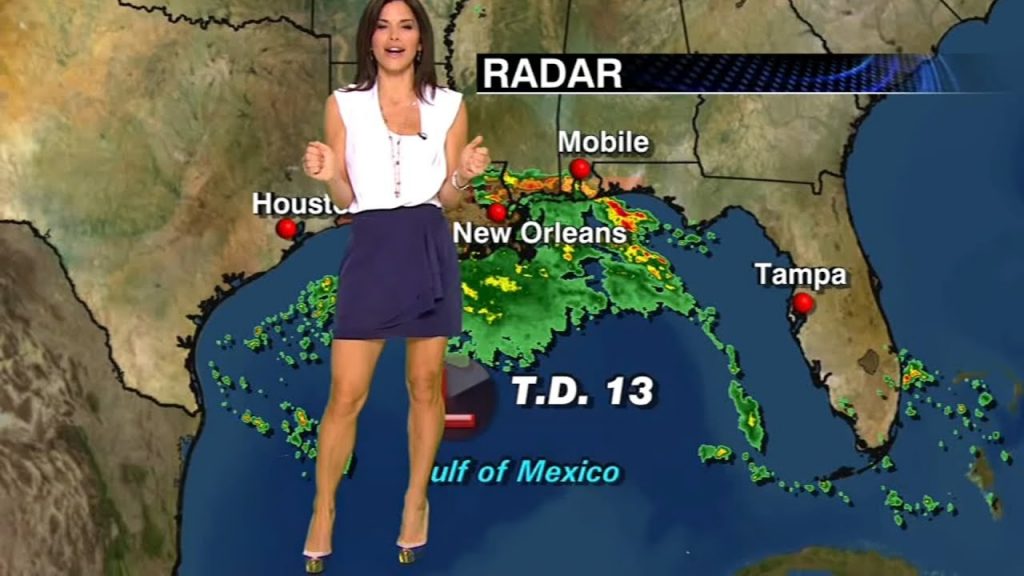 Evelyn Taft
Evelyn Taft graduated from the University of Southern California. In college, Taft sought out a degree in political science and broadcast journalism. During her school years, Taft worked the weather for USC's Annenberg School of Journalism.Taft is another Mississippi State University graduated, as well. Taft has worked for the National Weather Association during her career.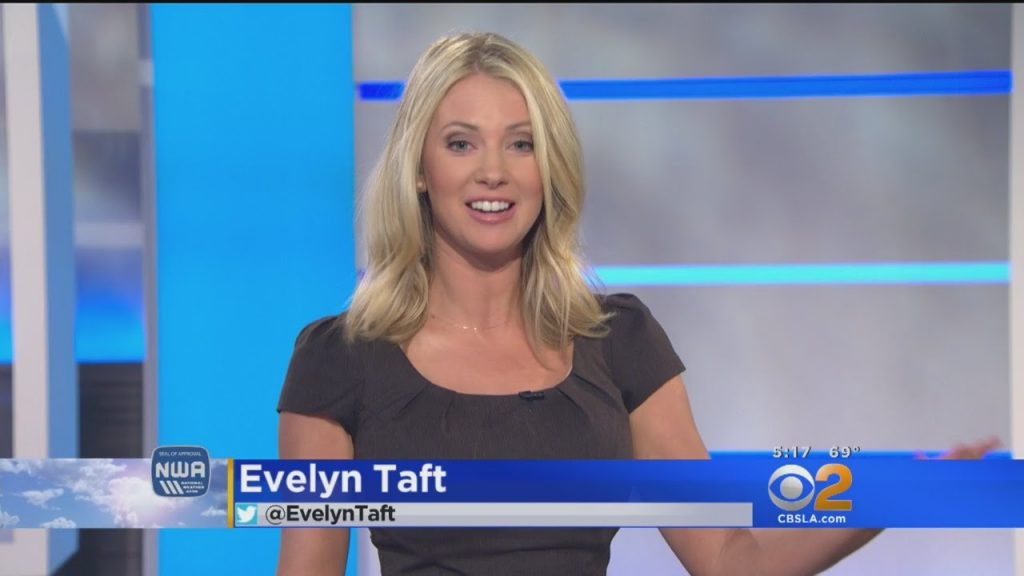 Vera Jimenez
Vera Jimenez is one of the prettiest weatherwomen in the world. In her 50s, Jimenez is no rookie to the industry. Jimenez was born in Mexico City, Mexico before her family moved to the United States. Jimenez would graduate from California State University before heading to Mississippi State University to study meteorology. Jimenez has a pair of Emmy Awards to her name.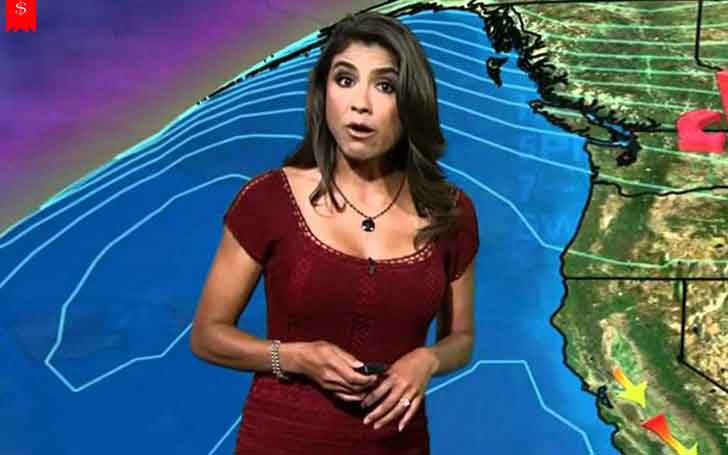 Diana Alvarado
Diana Alvarado is quickly becoming one of the most popular weather girls in the world. Alvarado is based out of Juarez where she works for Channel 44. While Alvarado is just as accomplished as any other meteorologist, she has gained more than 12k followers on Instagram thanks to her stunning good looks and amazing fashion sense.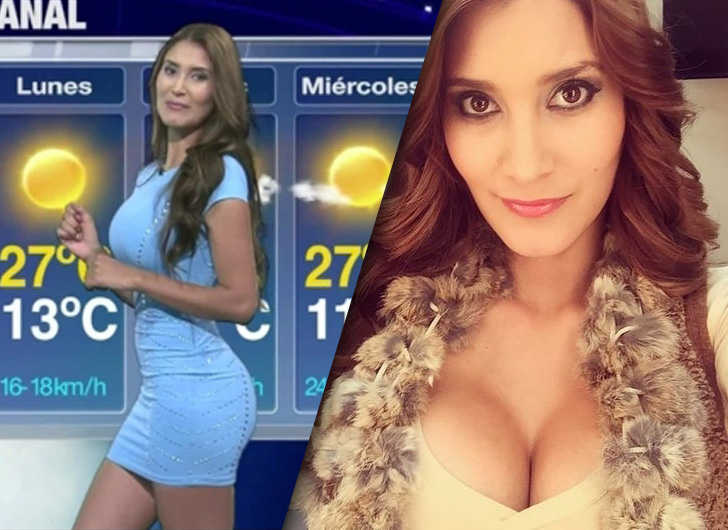 Robin Meade
Robin Meade is as accomplished as an anchor and journalist as you could possibly want. Meade was raised in Ohio where she would go on to attend Ashland University. After majoring in programming and performance, Meade would land an anchor position on the HLN morning show, 'Morning Express with Robin Meade.' Meade is also the former Miss Ohio winner from 1992.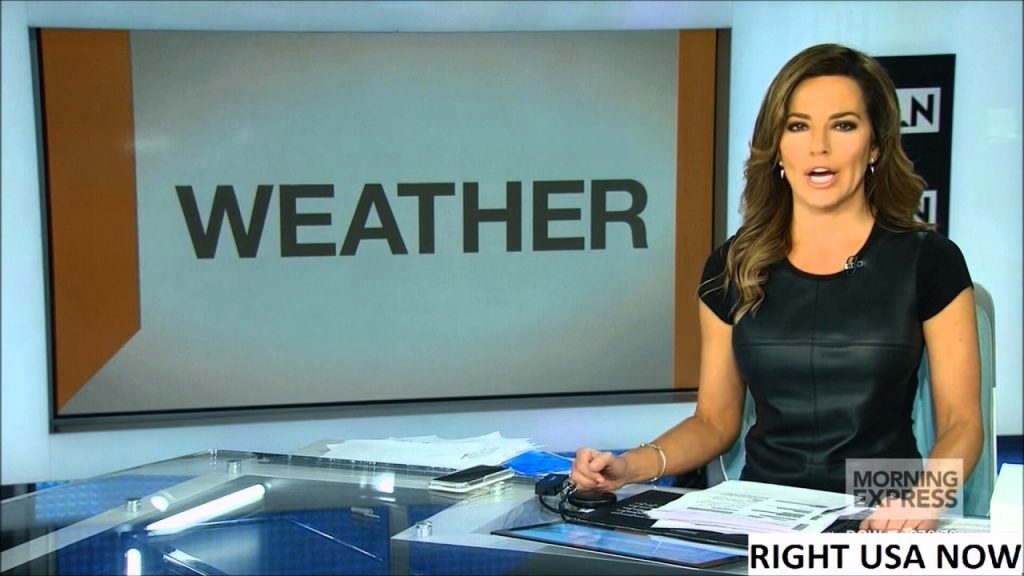 Liberte Chan
Liberte Chan is another anchorwoman who found her way to fame thanks to a viral video. Chan experienced a goofy wardrobe malfunction during a live broadcast. The clip would be recorded and uploaded online where it would quickly go viral. Now, Chan is known for her colorful wardrobe and bubbly personality.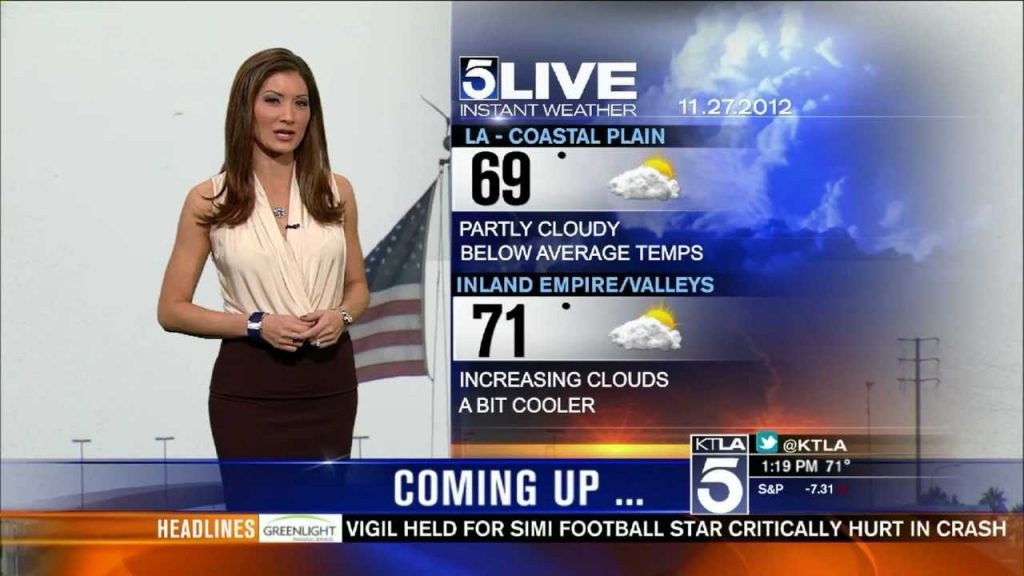 Alex Wilson
Alex Wilson is a gorgeous weather broadcaster best known for her work on The Weather Channel. Wilson began her career in 2013 and she has quickly risen to the top of the pecking order in the intervening years. Wilson is a graduate from Syracuse University where she studied broadcast journalism. Wilson also attended Penn State where she would graduate with her degree in meteorology.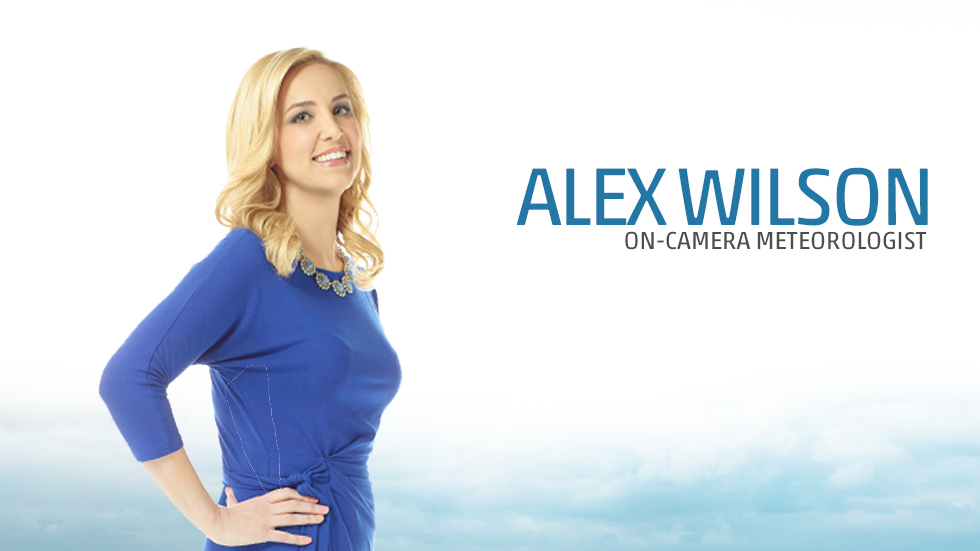 Sonya Hill
Sonya Hill is a sizzling hot forecaster from Corpus Christi, Texas. Hill grew up in Texas but she also lived for a spot of time in Neuvo Leon in Mexico. Outside of her work on the air, Hill has competed in a variety of swimsuit competitions, including Swimsuit USA International. Hill is a graduate of Texas A&M Corpus Christi.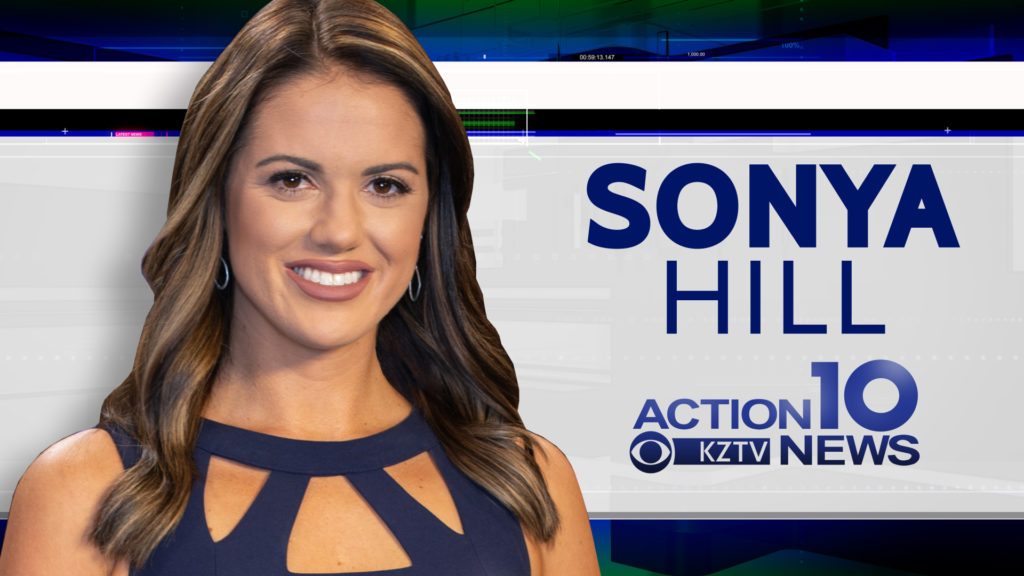 Vania Manzano
Vania Manzano went viral for her work on the TV broadcast, Azteca Jalisco. Manzano is one of the OG weatherwomen to go viral on the internet. Manzano's Instagram account is a MUST follow if you like her work, as she is active and responsive with her fans. Manzano has more than 120,000 total followers at the time of this writing.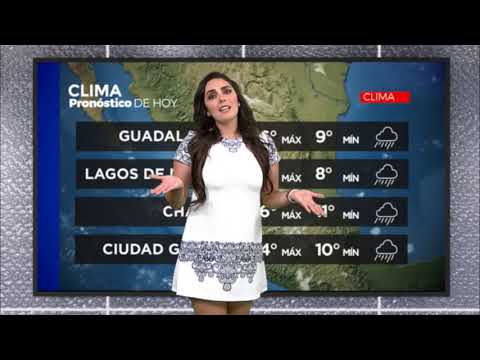 Alejandra Medina
Alejandra Medina is a model, former beauty queen, TV host, and weatherwoman. Medina works for TV Azteca as one of their most high-profile employees. Outside of her work on television, Medina is also an entrepreneur. Medina founded the makeup company known as Countour. She has over 20,000 fans on her Instagram account and another 14,000 fans on her Facebook account.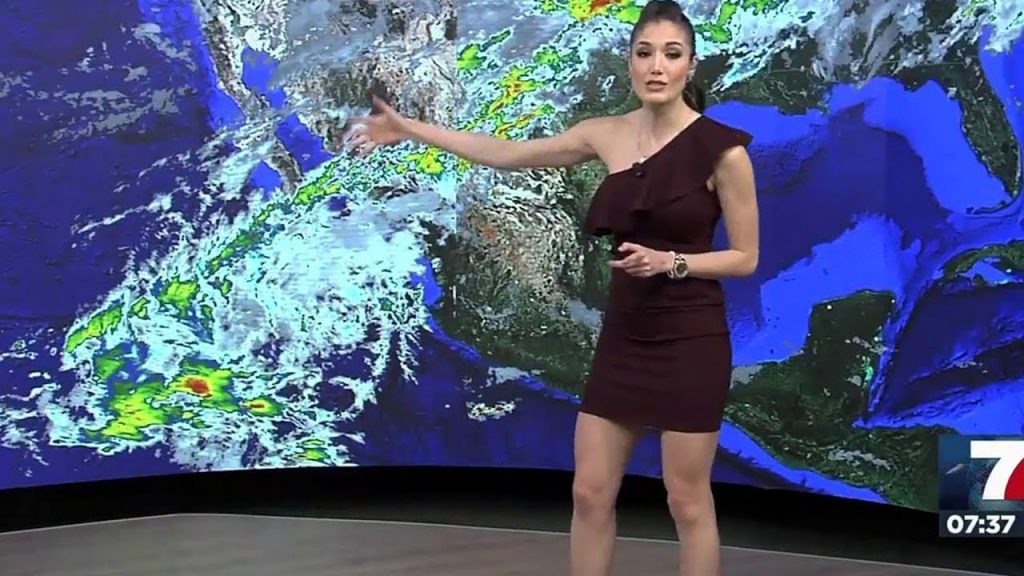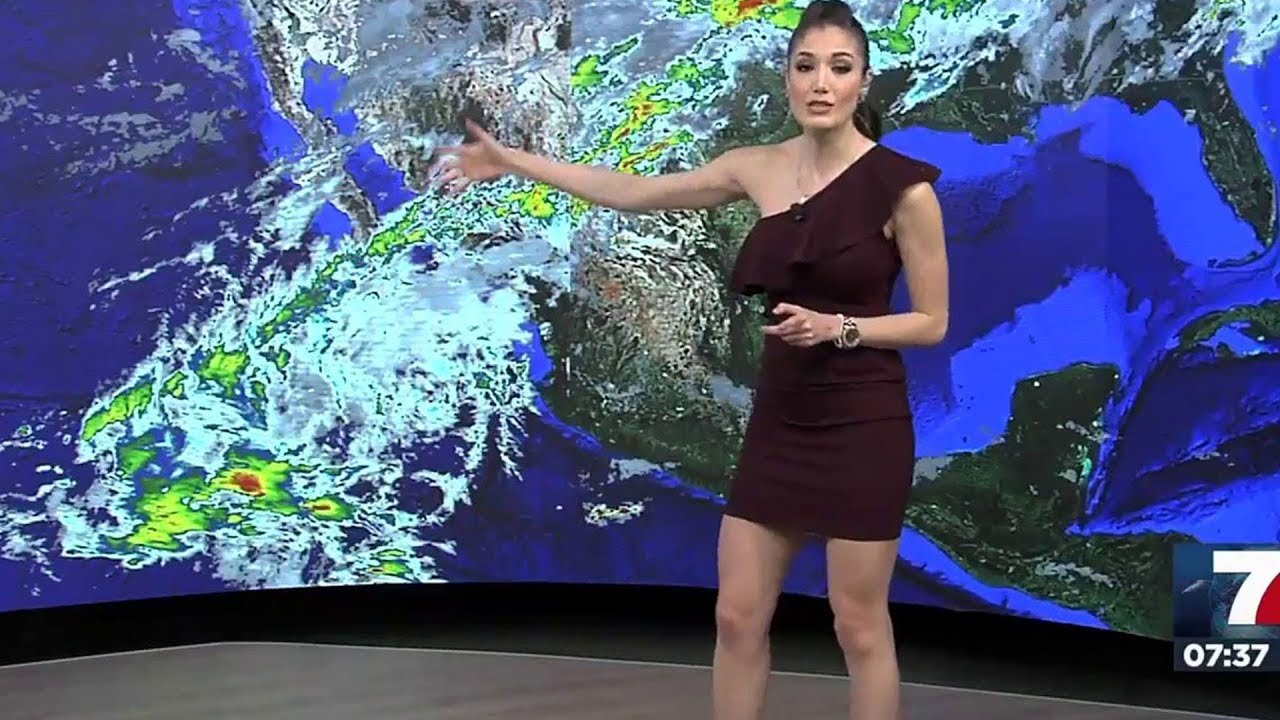 Leticia Castro
Leticia Castro works for Telemundo as a weatherwoman. Telemundo is an affiliate of the Las Vegas market. Castro has also appeared on newscasts in Sacramento and Houston. Outside of her work as an anchor, Castro is a prolific model. Castro recently won an Emmy Award in 2019 for her work on 'La Herramienta del Futuro'.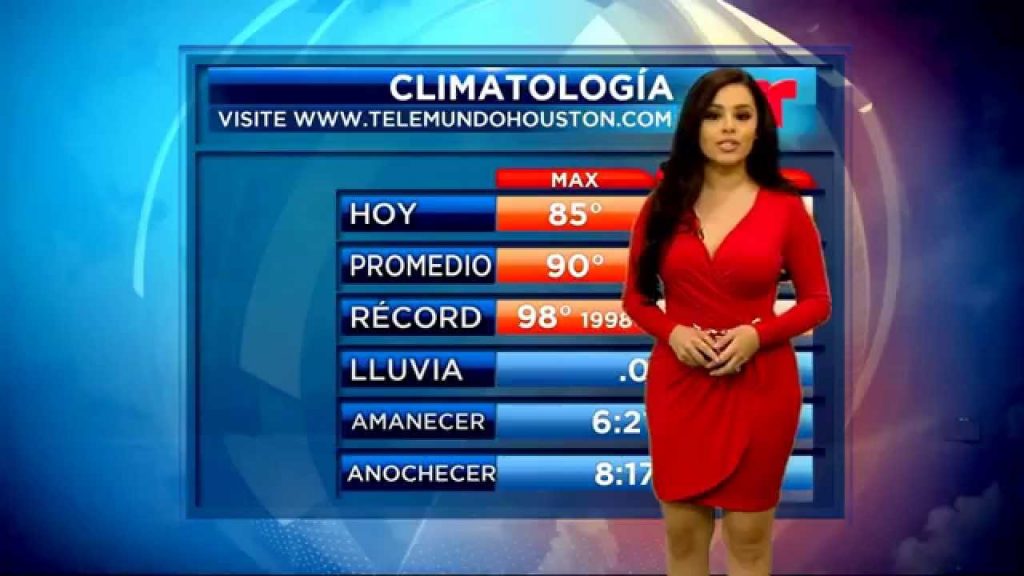 Mary Gamarra
Mary Gamarra is a prominent newscaster on the Telemundo network. Originally working for a variety of shows, Gamarra has appeared on 'Cada Dia con Madrid Antonieta' almost every morning. A graduate from New York University, Gamarra has a degree in journalism and an internship at CNN on her resume. Talk about prepared for the job!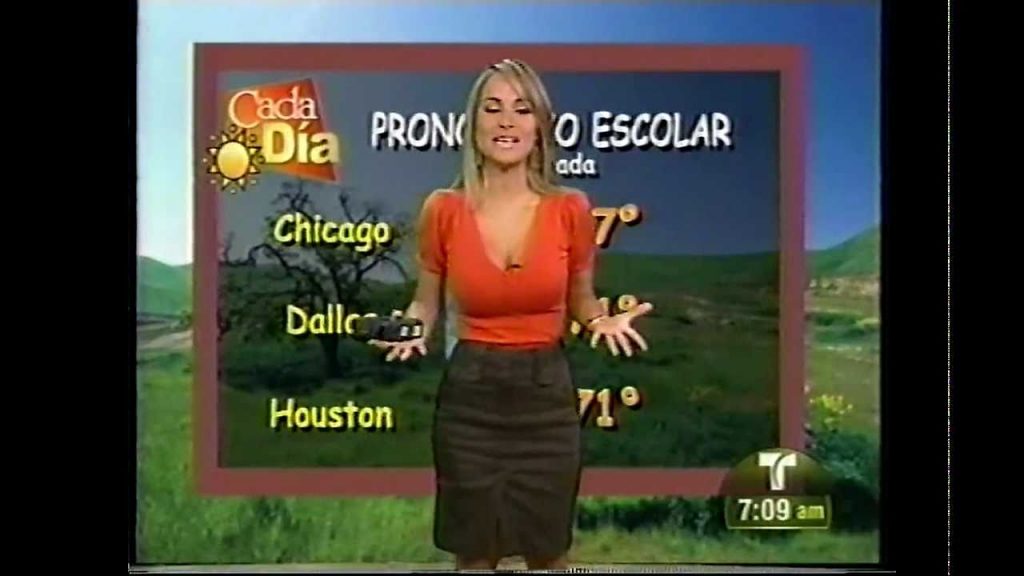 Marilu Kaufman
Marilu Kaufman will round out our list, sad to say. Kaufman is a Spanish weatherwoman who works for Multimedios Television. Kaufman is as well known for her work as an anchor as she is for her stunning style on television. We have a feeling that many husbands get yelled at for watching the weather broadcast.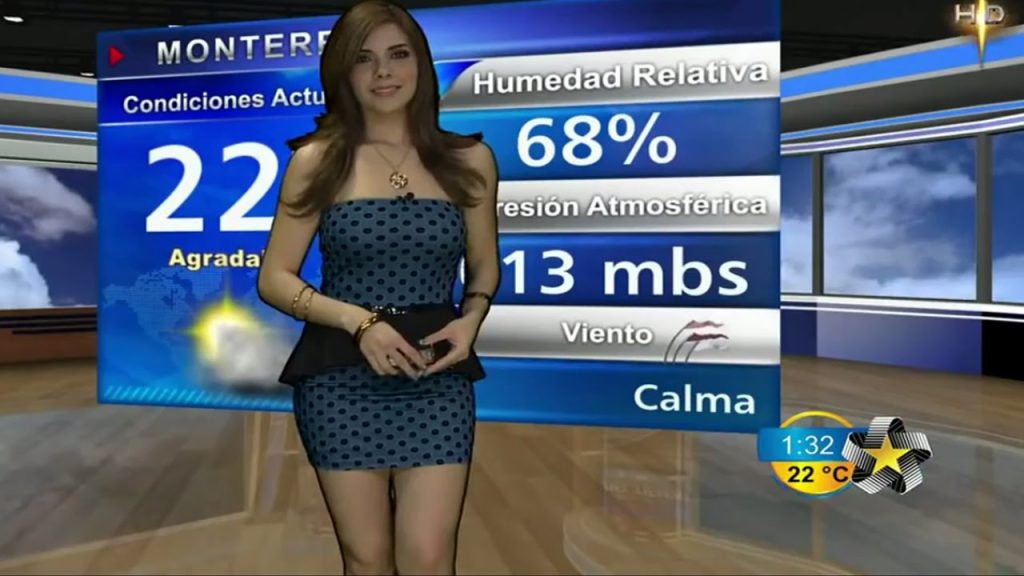 Homeless Man Who Helped a Woman Turned Out to be a Hoax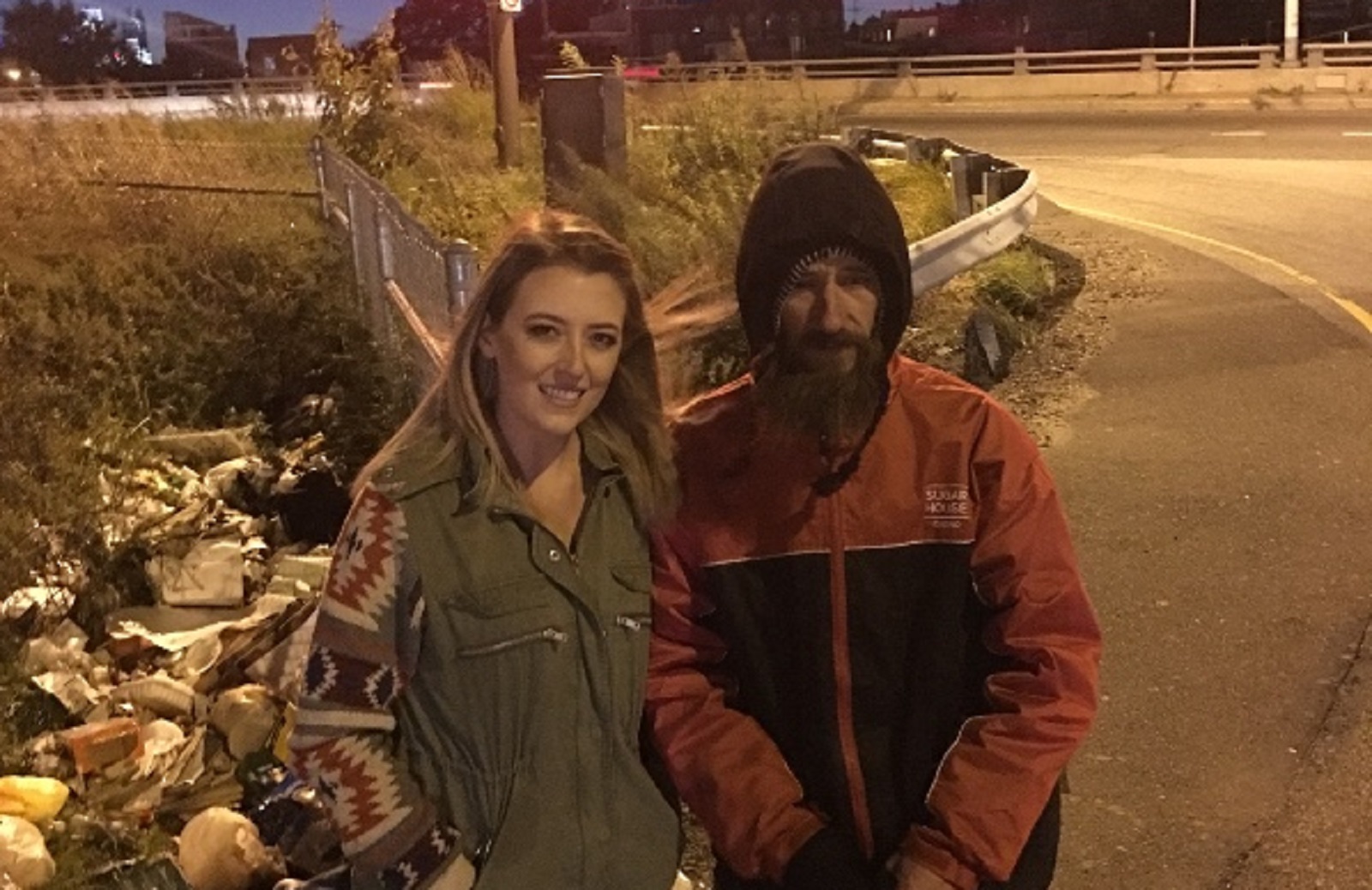 The story of the homeless man who helped out a woman needing gas for her car by donating his few dollars went viral on the Internet and had hundreds of people wanting to reach out and help. They did so through a GoFundMe site that ended up generating a sizable amount of charity and gifts. For those who gave money, it made them feel better instantly. There was only one problem. The story was made up. The man was not homeless, and the woman had never run out of gas.
Instead, the two were involved in an online scam that ended up defrauding folks out of approximately $400,000 in online money gifts. It was not only enough to trigger a serious crime, the pair got themselves charged with a federal conspiracy case and ultimately pled guilty in a New Jersey federal court. Johnny Bobbitt and Katelyn McClure both separately admitted their crime of wire fraud. Given their involvement and degree of actions, Bobbitt is looking at a potential 10 years in federal prison and $250,000 in fines. McClure for her part faces a bigger sentence of 20 years and a similar financial penalty. Both will find out for sure when they are sentenced. In addition to the federal charges, the pair also have a second round of trials to go through with state charges as well. It was a blunt, cold ending to a story and scam that started in 2017 and took off like wildfire, far better than Hobbitt and McClure thought it would.
The story was plausible and reasonable enough. A couple told their story online about how they wanted to help a homeless man who helped them. McClure and her partner posted that Bobbitt realized McClure was in trouble, stuck in Philadelphia without gas. She needed to get home, and Bobbitt, who was nearby, realized the problem. He then gave her his only $20 to buy gas so she could travel again. To show their gratitude, McClure and her boyfriend were trying to raise $10,000 to help Bobbitt out as a thank you. The story took off.
Unfortunately, the media got involved. Loving a story out of the norm with a good newsworthy ending, they showcased the story on TV, and it got big attention. All of a sudden, what was supposed to be a little scam turned into a big one, raising some $402,706 with the added attention in a short three weeks. While Bobbitt did get $25,000 set aside by McClure and her partner, the rest of it was burned like kerosene on fire via clothing, trips, a car, vacations, gambling and more. However, Bobbitt didn't appreciate the small share, and sued the pair for more, arguing he should have gotten $75,000 at least. GoFundMe got involved by trying to avoid bad press and making sure Bobbitt, the alleged homeless person, got his fair shake.
All of the financial attention caught the eye of the Feds who started investigating McClure. They seized well over 60,000 digital messages between the couple, which included admissions that the whole story was made up – a smoking gun text in the fraud conspiracy. Interestingly, McClure's partner, although he enjoyed the spending of the money with McClure, was not charged or seen as involved in the conspiracy. The Feds went after McClure and the alleged homeless partner, Bobbitt, for the fraud. And GoFundMe yet again found itself in the middle of a crazy criminal scheme gone public and bad, stealing money from people who wanted to help others online. It turned out to be an odd, miserable ending to what many had hoped would have been a story of human charity done right.