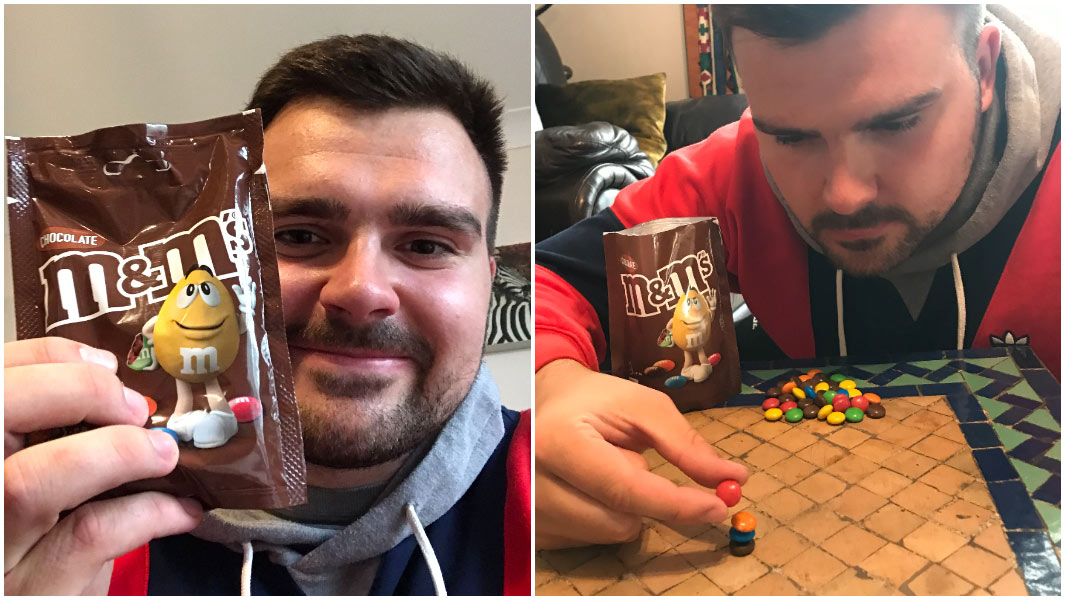 Man Sets Guinness World Record For TALLEST Stack of M&M's — EVER!
Where were you when you had your first bite of M&Ms? These multi-colored chocolate buttons were first introduced to the world by Mars, Incorporated on September 10, 1941 – more than 79 years ago! Sold around the planet, M&Ms have become one of the most popular sugary candies on the planet, gaining ground with its catchy slogan, "Melts in your mouth, not in your hand."
More than just a sweet treat for chocolate lovers everywhere, one man turned to his favorite candy to land within the Guinness Book of World Records. That man, named Will Cutbill of the U.K., would do so by managing to balance five M&M sweets atop one another, bursting through the record of four held by Brendan Kelbie of Australia and Silvio Sabba of Italy.
Snacking and World Records
When we think of accomplishing a world record, most of us probably consider all of the work that likely goes into the equation. We certainly don't anticipate beating a world record while relaxing in front of the television with our favorite snack. For Will and his bag of M&Ms, it turned out that sitting around was the EXACT recipe for success that would push him to victory. Will said, "One day in lockdown I was mixing up my confectionary choice (…) and this time the bag of M&Ms called me, and boy am I glad they did!"
Will had been sitting on his couch with his snacks when he felt possessed to try and stack them atop one another. At the time, Will thought that he was just killing time with his candies. He didn't realize that he was practicing and preparing to break a world record! After seeing how good he was at stacking the M&Ms initially, he decided to go for as many as possible.
Will said before breaking his record, "One day I thought, right, let's crack this. So I sat down determined to complete it."
The future M&Ms world record holder would film his attempts to stack five M&Ms atop one another and in doing so, Will would capture his success as it happened. Will said, "I've had a lifelong ambition to break a world title. I've always wanted one." Will would go on to admit that he had been purchasing the Guinness books every single year, hoping one day to add his name to its pages.
After breaking the record from the comfort of his living room, Will would submit the recording for review. Claiming that the moment felt 'absolutely amazing', Will would wait until the video was verified to actually celebrate. "It's madness. I can now say I'm a Guinness World Records title holder!"
Despite earning the record for his ability to balance chocolate candies, Will admits that he himself isn't very athletic. "I can barely stand on one leg, but I have a talent for chocolate!"
While he is happy to hold onto his record, for now, the U.K. native admitted that he's already planning on future challenges. Will said that he was inspired and that his "creative juices" were flowing.
A 47-Year Late Library Book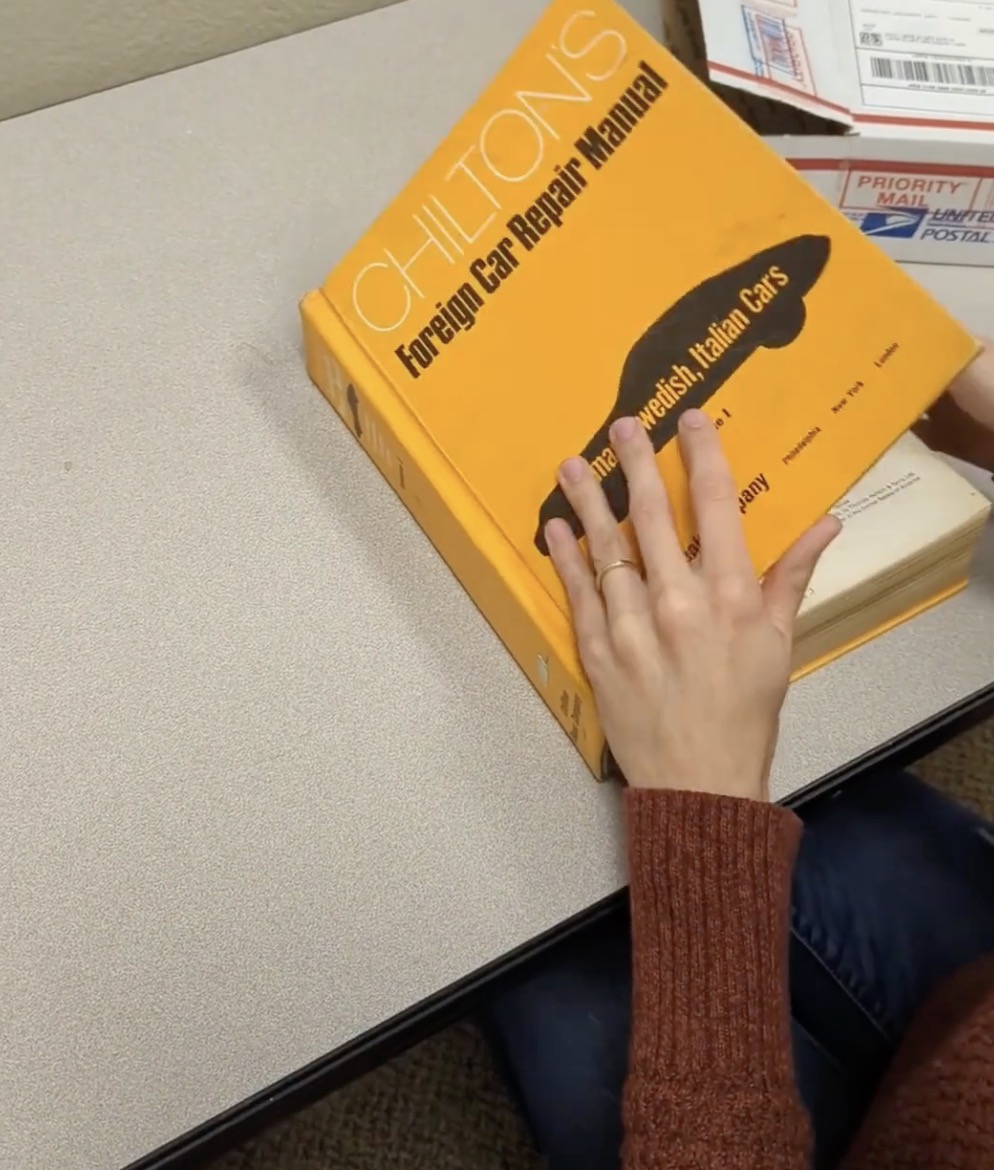 If you've ever had a late book due back to a library, then you know it comes with penalty. In most cases, that penalty is a fine. Sometimes the staff will waive the charge simply because the book was returned, but not always. In the case of a Minnesota book, however, the fact that it was due some 47 years ago might have scared off the borrower from returning it for almost half a century.
The particular missing book was finally returned this year, in 2022, after being absent for the same amount of time. The returnee signed the explanation with the book anonymously, which might have been a good thing if the library folks wanted to pursue a hefty fine reward on it. Additionally, the book came back in the mail, pretty much avoiding any personal contact, visual siting or interaction with grumpy librarians as well.
The particular book in question was a mechanic's guide, namely, Chilton's Foreign Car Repair Manual. The original checkout was back in 1975 and it never surfaced again until this year on the return. Inside the book, once unpackaged, was an apology as well as the original borrower's reasoning for why it took so long to get the book back.
As the writer explained, he had originally borrowed the book to understand how to do some technical work on a German vehicle. What he didn't realize at the time, however, was that the borrower was going to end up moving out of town shortly after. Along with all his other belongings, the book got packed up. However, it was never unpacked or returned. According to his explanation, the book only showed up again while going through some old boxes in a trunk.
The writer noted he was well aware the overdue penalty was likely huge if calculated mathematically and without any offset. And, the implication was also included that he wasn't able to pay for it either. That said, the writer did provide a donation along with the book return. So, the fee was waived by the library staff. Staff noted penalties were stopped years ago, so there is now only a replacement fee if a book is permanently lost or damaged. However, like true librarians, their focus was only on the return of the missing book. Having it back was more than enough of a solution and a good ending to the story.