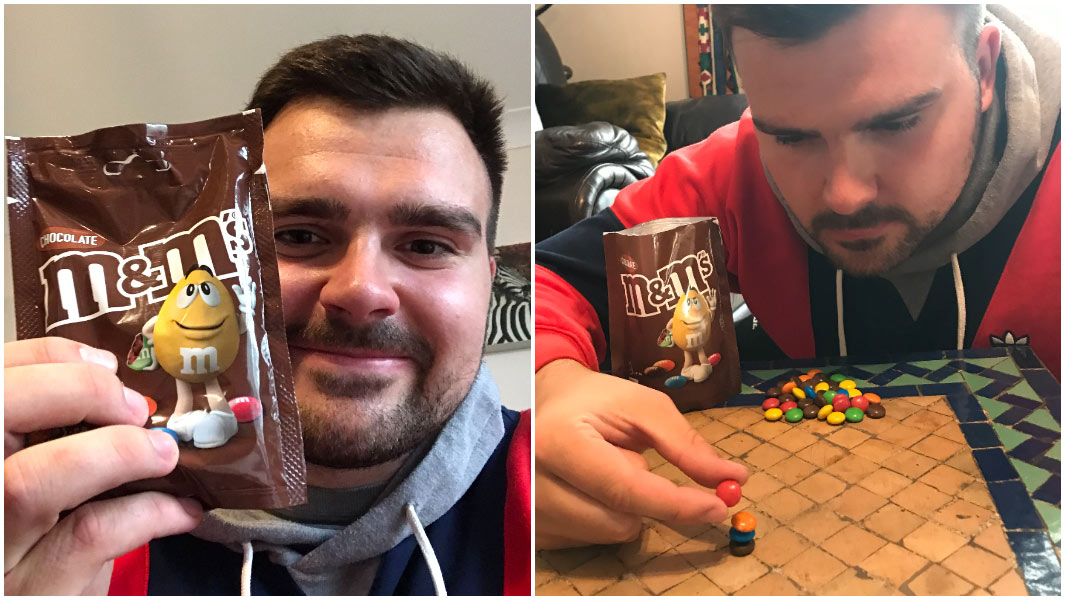 Man Sets Guinness World Record For TALLEST Stack of M&M's — EVER!
Where were you when you had your first bite of M&Ms? These multi-colored chocolate buttons were first introduced to the world by Mars, Incorporated on September 10, 1941 – more than 79 years ago! Sold around the planet, M&Ms have become one of the most popular sugary candies on the planet, gaining ground with its catchy slogan, "Melts in your mouth, not in your hand."
More than just a sweet treat for chocolate lovers everywhere, one man turned to his favorite candy to land within the Guinness Book of World Records. That man, named Will Cutbill of the U.K., would do so by managing to balance five M&M sweets atop one another, bursting through the record of four held by Brendan Kelbie of Australia and Silvio Sabba of Italy.
Snacking and World Records
When we think of accomplishing a world record, most of us probably consider all of the work that likely goes into the equation. We certainly don't anticipate beating a world record while relaxing in front of the television with our favorite snack. For Will and his bag of M&Ms, it turned out that sitting around was the EXACT recipe for success that would push him to victory. Will said, "One day in lockdown I was mixing up my confectionary choice (…) and this time the bag of M&Ms called me, and boy am I glad they did!"
Will had been sitting on his couch with his snacks when he felt possessed to try and stack them atop one another. At the time, Will thought that he was just killing time with his candies. He didn't realize that he was practicing and preparing to break a world record! After seeing how good he was at stacking the M&Ms initially, he decided to go for as many as possible.
Will said before breaking his record, "One day I thought, right, let's crack this. So I sat down determined to complete it."
The future M&Ms world record holder would film his attempts to stack five M&Ms atop one another and in doing so, Will would capture his success as it happened. Will said, "I've had a lifelong ambition to break a world title. I've always wanted one." Will would go on to admit that he had been purchasing the Guinness books every single year, hoping one day to add his name to its pages.
After breaking the record from the comfort of his living room, Will would submit the recording for review. Claiming that the moment felt 'absolutely amazing', Will would wait until the video was verified to actually celebrate. "It's madness. I can now say I'm a Guinness World Records title holder!"
Despite earning the record for his ability to balance chocolate candies, Will admits that he himself isn't very athletic. "I can barely stand on one leg, but I have a talent for chocolate!"
While he is happy to hold onto his record, for now, the U.K. native admitted that he's already planning on future challenges. Will said that he was inspired and that his "creative juices" were flowing.
One Attendees Santa Pen-pal That She Met At Burning Man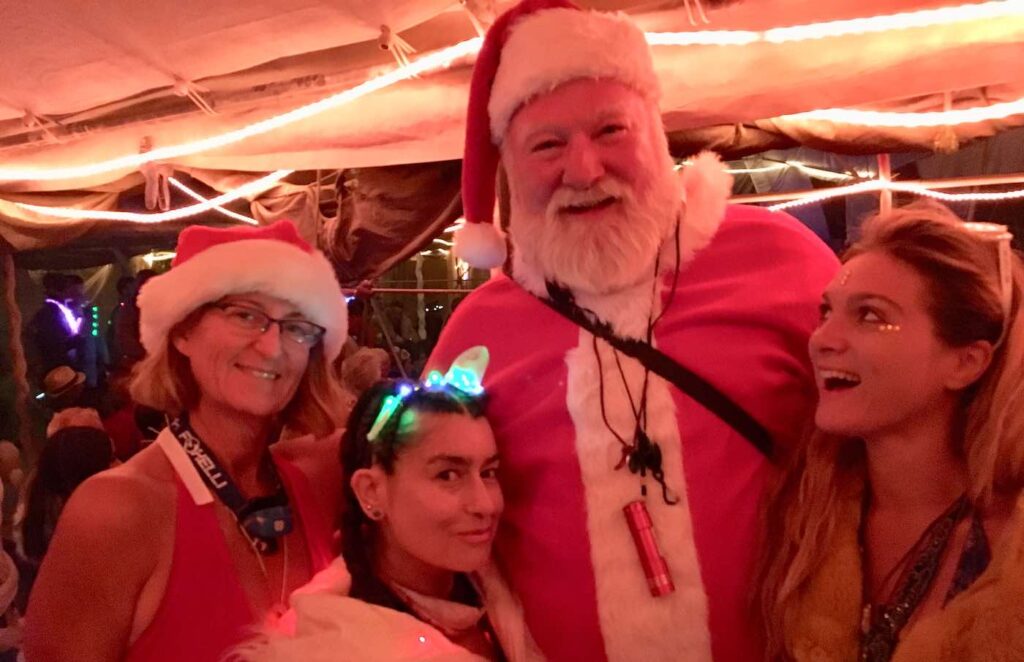 There are a lot of odd characters at Burning Man, the annual Labor Day Weekend celebration in the western desert, but the last one folks usually expect to see there is Santa Claus. However, as it turned out in 2017, that's exactly who one attendee met, and she struck up a penpal relationship with the character ever since.
The idea of penpals came from the 1970s with kids' programs intended to help them learn more about the greater world and to make connections with similar kids in other countries. TV programs, schools, kids' after-school care programs and similar all ran some kind of version of penpals. The benefits were multiple. Kids learned to read and write faster, they built relationships with other kids internationally, and they learned more about other communities just on the natural talking to their connections. So, while the idea of writing a paper letter today seems like a memory of yesteryear, the term of "penpal" is still alive and well, referring to long-distance connections that start out of the blue.
Back to the Burning Man, Rudie met Santa Claus, or a fellow dressed up like him in 2017 at the desert festival, complete in costume and carrying a large sack. Of course, Santa Claus wasn't the only out of the norm character there; Burning Man is famous for all sorts of outlandish costumes, constructs, bike-related vehicles, and lots of partying. Santa was in full character mode, handing out gifts from a large bag he was carrying, while enjoying the crowd at the Jazz Café.
Rudie ended up chatting with Santa quite a bit, but never exchanged anything more in the way of contact information to followup. So she pretty much chalked up the experience to the festival and forgot about it. However, in 2018, Santa Claus was there again at the next Burning Man. And he recognized Rudie from the previous year. They chatted up a storm again, and this time the Man of the North Pole brought a saxophone and started in impromptu gig on the stage. It went well with the name of the café. And, at the end of it all, Rudie was able to get an email address in 2018. She didn't send an email right away; Rudie waited until Christmas itself that year, and then sent a long email explaining how special the Santa Claus theme was to her and thanking him for spreading the cheer at the festival.
She wasn't expecting a response, but "Santa" did write Rudie back on Christmas Day the same year. That started an international tradition, and the following 2019 Burning Man, Rudie, Santa and a few other characters participated in the whole Christmas gig at Burning Man, much to everyone's amusement. Unfortunately, 2020 and 2021 were fouled up by COVID, but Rudie and Santa stayed connected online anyways.
Plans are on though for everyone to reconnect in person again at Burning Man 2022. And Rudie, currently living in Spain and with a full name of Rudolph the Red-Nosed Reindeer as a character, is looking forward to the desert party with the Old Man from the North all over again. No pandemic is going to keep them down for long!