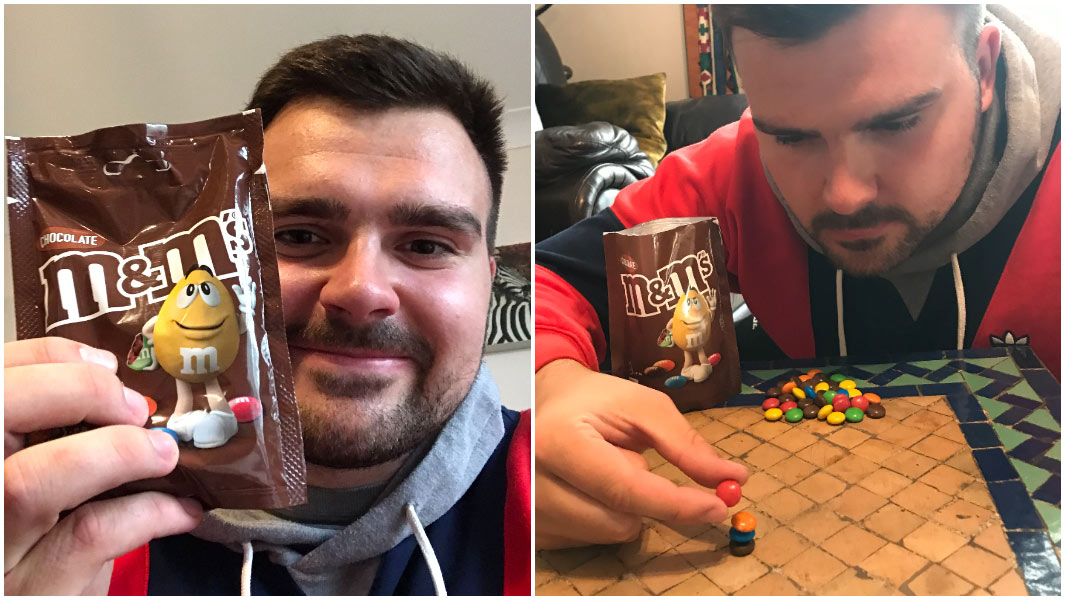 Man Sets Guinness World Record For TALLEST Stack of M&M's — EVER!
Where were you when you had your first bite of M&Ms? These multi-colored chocolate buttons were first introduced to the world by Mars, Incorporated on September 10, 1941 – more than 79 years ago! Sold around the planet, M&Ms have become one of the most popular sugary candies on the planet, gaining ground with its catchy slogan, "Melts in your mouth, not in your hand."
More than just a sweet treat for chocolate lovers everywhere, one man turned to his favorite candy to land within the Guinness Book of World Records. That man, named Will Cutbill of the U.K., would do so by managing to balance five M&M sweets atop one another, bursting through the record of four held by Brendan Kelbie of Australia and Silvio Sabba of Italy.
Snacking and World Records
When we think of accomplishing a world record, most of us probably consider all of the work that likely goes into the equation. We certainly don't anticipate beating a world record while relaxing in front of the television with our favorite snack. For Will and his bag of M&Ms, it turned out that sitting around was the EXACT recipe for success that would push him to victory. Will said, "One day in lockdown I was mixing up my confectionary choice (…) and this time the bag of M&Ms called me, and boy am I glad they did!"
Will had been sitting on his couch with his snacks when he felt possessed to try and stack them atop one another. At the time, Will thought that he was just killing time with his candies. He didn't realize that he was practicing and preparing to break a world record! After seeing how good he was at stacking the M&Ms initially, he decided to go for as many as possible.
Will said before breaking his record, "One day I thought, right, let's crack this. So I sat down determined to complete it."
The future M&Ms world record holder would film his attempts to stack five M&Ms atop one another and in doing so, Will would capture his success as it happened. Will said, "I've had a lifelong ambition to break a world title. I've always wanted one." Will would go on to admit that he had been purchasing the Guinness books every single year, hoping one day to add his name to its pages.
After breaking the record from the comfort of his living room, Will would submit the recording for review. Claiming that the moment felt 'absolutely amazing', Will would wait until the video was verified to actually celebrate. "It's madness. I can now say I'm a Guinness World Records title holder!"
Despite earning the record for his ability to balance chocolate candies, Will admits that he himself isn't very athletic. "I can barely stand on one leg, but I have a talent for chocolate!"
While he is happy to hold onto his record, for now, the U.K. native admitted that he's already planning on future challenges. Will said that he was inspired and that his "creative juices" were flowing.
Dolls Mysteriously Take Up Residence In Michigan Man's Mailbox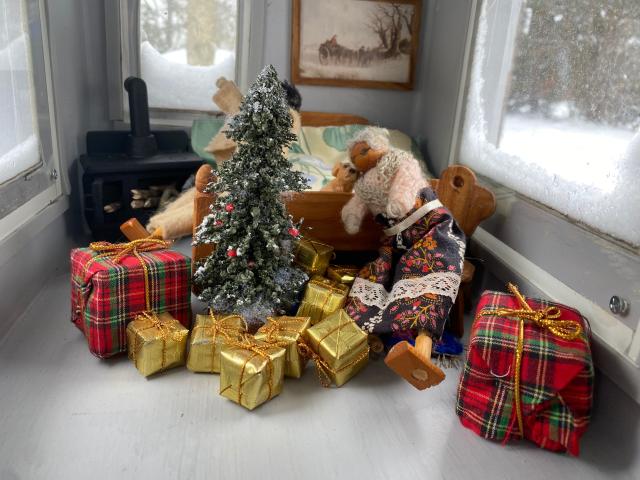 A man in Michigan, Don Powell, was left completely puzzled when he discovered two small wooden dolls in his mailbox one day, along with a note that read, "We decided to live here." The dolls were named Mary and Shelley, and they came with little pieces of furniture too.
Initially, Don was a bit confused by the whole thing, but he admits that he kind of enjoyed the mystery and intrigue of it all. He went around to the other homes on his cul-de-sac to see if anyone else had received similar dolls, but nobody had. He even asked a neighbor named Shelly, but she denied having anything to do with it.
At first, Don thought about getting rid of the dolls, but something stopped him. Instead, he decided to let them stay in the mailbox, which was custom-built to look like his house, complete with details such as windows that let in light.
As the story began to spread, more and more items began to appear in the mailbox with the dolls, including a rug, art, and even a bed. Someone even swapped the dolls for little skeletons on Halloween, but the dolls returned by Christmas with presents by their side.
Don Powell still doesn't know who put the dolls in his mailbox or why, but he's grateful for the mystery and the joy it has brought to his life. He says that every day, he looks forward to seeing what new surprises the dolls and their mysterious benefactors have in store for him.
This story is a great example of how a simple act of kindness or a random act of whimsy can have a big impact on someone's life. It's also a reminder that sometimes, the greatest joys in life come from the unexpected and the unexplainable.
Whether it was a neighbor with a sense of humor, a stranger passing through town, or something else entirely, the mystery of the dolls in Don Powell's mailbox has captured the imaginations of people all over the world. It's a reminder that there is still magic and wonder in the world, and that sometimes, the most meaningful things in life are the ones that can't be easily explained.