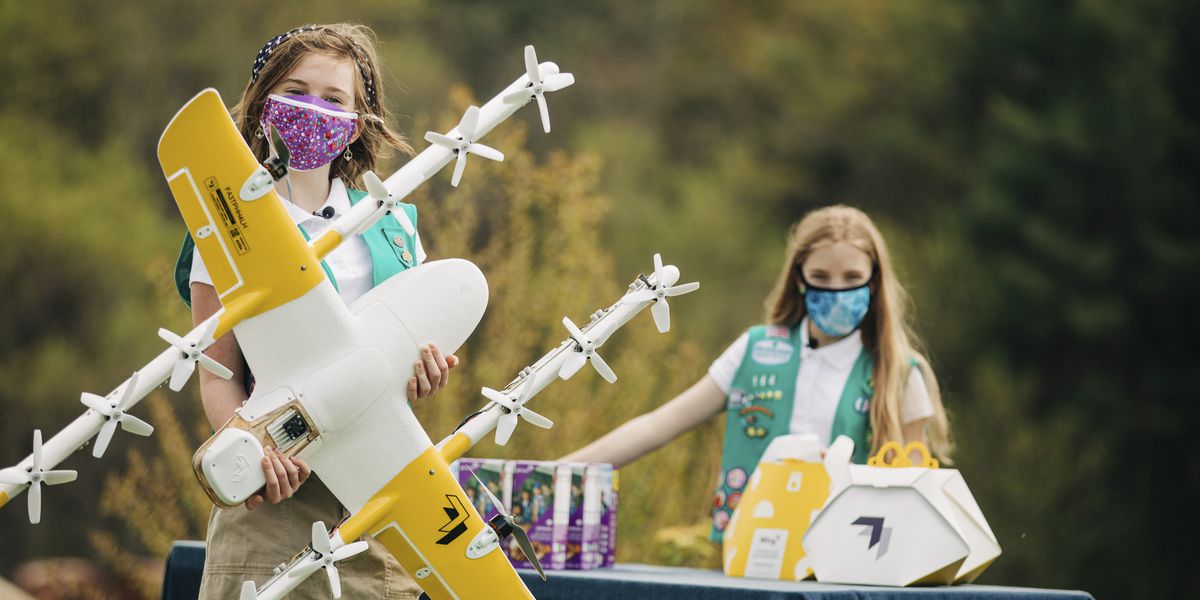 Drones, COVID-19, and Girl Scout Cookies: How One Virginia Troop Made It All Work
Nestled in the heart of Montgomery County is Christiansburg, VA. A small town with just over 20,000 within its city limits, Christiansburg was first founded in 1671. Hundreds of years later, the city continues to thrive despite the COVID-19 pandemic that has been wrecking so much of our day-to-day life.
One particular group of Christiansburg locals made it their goal to deliver Girl Scout Cookies no matter what during the pandemic and Google's parental company, Alphabet Inc., decided to help them out.
Cookies From the Sky
During the early stages of the COVID-19 pandemic, it seemed unlikely that there would ever be a time when the pandemic would end. As economies shuttered and businesses quarantined, people had to get creative to continue working their trade. A team of Girl Scouts in Virginia was determined to deliver their famous cookies this past year, but due to COVID restrictions, they knew that this would bed difficult.
Lia Reich is a global communications lead at Wing, a subsidiary of the company Alphabet Inc.. Wing develops drones for Google, and it was through their futuristic work that Thin Mints would rain down from the sky. Lia says of COVID restrictions impacting the Scouts, "Selling cookies outside (grocery stores or shops) is difficult this year."
According to Lia, sales within the Girl Scouts have dropped more than 50%. Lia would go on to tell the team at USA TODAY during an interview, "It was a natural fit to partner with the Girl Scouts."
Despite soaring vaccination rates and loosening COVID restrictions, the drone program would get launched through the Wing App and its corresponding website. According to Reich, the plan at Wing is to help deliver more than 3,000 total boxes of cookies via its drone delivery service, if not even more.
For the Girl Scouts, cookie season typically begins in January though flavor availability and onset will vary based upon the region. For the longest time, Girl Scouts have prioritized selling their goods in residential neighborhoods, outside of grocery stores, and even through company programs at local businesses.
Unfortunately for the Girl Scouts, the COVID-19 pandemic would put an end to convention. In March 2020, the Scouts would suspend all of their traditional cookie booths and door-to-door sales campaigns. To make up for this loss in action, the Girl Scouts of Virginia would prepare virtual cookie booths through their online social media campaigns to partner with their drone-delivery methods.
Considered one of the largest girl-led programs for entrepreneurs on the planet, the Girl Scout Cookie drive is immensely important for multiple reasons. Not just an important institution, the Girl Scouts are a defining one.
Take Flight With Wing
While the Girl Scouts of Virginia will enjoy drone flying assistance with their cookie deliveries, they won't have to worry about running the controls themselves. As the first drone delivery company in the country to earn Air Operators Certification from the FAA in 2019, Wing has used the Scouts delivery service as a way to showcase just how far drone flights have come.
According to Reich, "COVID gave people who might not have a reason to try drone delivery, and we saw deliveries increase by more than 500% in 2020."
Reich's assertion was backed by a local survey released by Virginia Tech. The survey found that Christiansburg locals enjoyed the idea of a residential drone delivery company with support coming in at 87% in favor of the idea.
Are you ready to start ordering your Girl Scout Cookies through drone delivery services? How about your next grocery order? As it turns out, the sky might be the limit!
Daughter Overwhelms Parents Restaurant With Customers By Posting On TikTok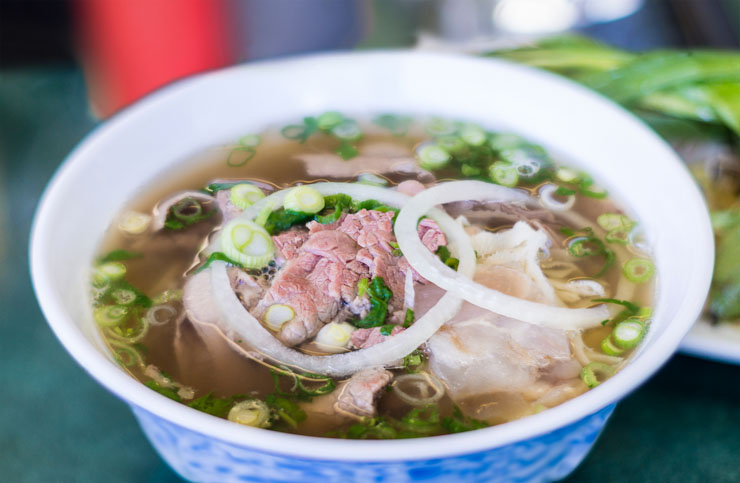 A seven-second video posted on TikTok by Jennifer Le has saved her parents' Vietnamese pho restaurant from going out of business. In the video, Le showed the empty restaurant and her dad looking sad at the register. She then asked for social media's help to keep the restaurant in business. The restaurant is in California and was doing ok before the pandemic, but has since had trouble getting customers to dine in.
The video went viral, and within hours, it had garnered millions of views and shares. People all over the world were touched by Le's message and began sharing the video on their social media accounts. The response was overwhelming, with people expressing their support for the restaurant and their willingness to help.
As a result of the video, the restaurant was flooded with customers, many of whom had never heard of the place before. The increased business allowed Le's parents to keep the restaurant open and the phones are ringing off the hook. The family was overwhelmed by the outpouring of support and expressed their gratitude to everyone who had shared the video and visited the restaurant.
Le's video is a perfect example of the power of social media to effect change. In just seven seconds, she was able to capture the attention of millions of people and inspire them to take action. The video also highlights the struggles faced by small businesses during the pandemic and the importance of community support in keeping these businesses afloat.
Le's video has since become a source of inspiration for many people who are struggling with similar issues. It serves as a reminder that even the smallest actions can have a significant impact, and that we all have the power to make a difference in our communities.