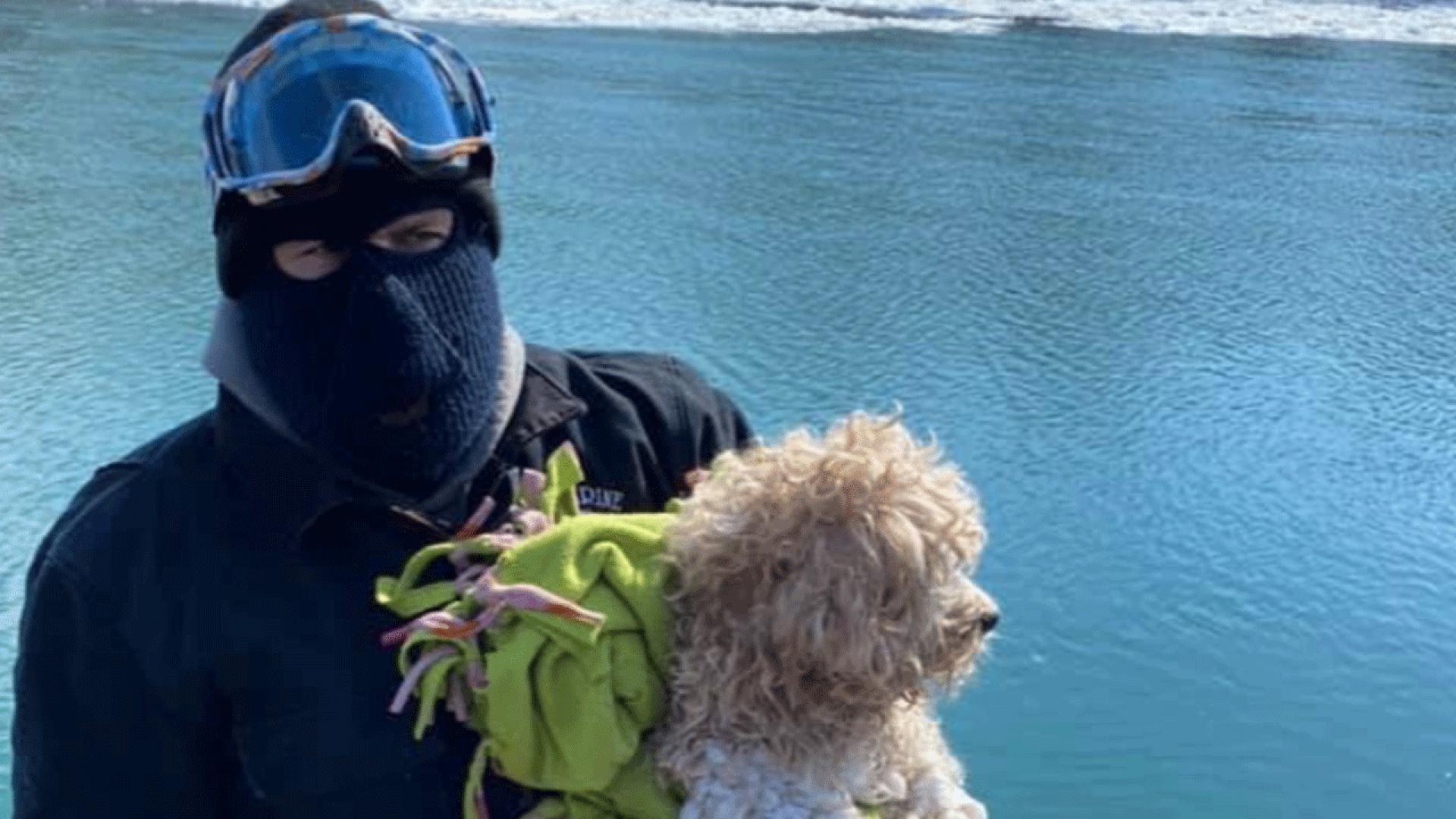 Dog Trapped For Four Days on Detroit River Adopted by Heroic Rescuer
Dogs are man's best friend, so it stands to reason that we should look out for them wh never we can! A dog was found recently and rescued from the Detroit River after being stuck on the frozen, ice-covered surface for at least four days. Four days of exposure in the freezing cold could have left any pup sick, disabled, or potentially deceased. Fortunately for everyone involved in this story, the Miracle dog once named Alfonso would survive and find his forever home in the process!
Meet Miracle the Dog
Originally known to the world as Alfonso, Miracle would come into the public spotlight after his rescue from the Detroit River. Alfonso had been just over a year old when he ended up getting chased onto the waterway, then covered in ice, by what appeared to be a coyote. The poor puppy would spend the next four days on the frozen ice fighting against both the biting cold and the wild elements just to survive. Throughout the process, nearby citizens worked their hardest to rescue the little critter.
Thankfully, Jude Meade of J&J Marine would show up to the Detroit River with a plan, an airboat, and a team to help him save the animal. Jude owns a marine construction company based out of Windsor, Ontario, and his airboat would be used to approach the island where the dog was stranded, quickly capturing the puppy in the process. According to Dr. Lucretia Greear, a veterinarian at the nearby Woodhaven Animal Hospital, the pup had been hiding onto the island alone, thankfully unharmed by other wildlife.
Finding a Forever Home
Fortunately for Miracle the Dog, a trip on Jude's airboat would lead to an invitation to a new forever home. Jude would take Miracle to the nearby Woodhaven Animal Hospital for treatment whereupon the puppy was rejuvenated and restored back to full health. The dog had been suffering from frostbite across the pads of his paws as well as his underbelly, with dehydration and pancreatitis also manifesting. Fortunately, these issues were put in the past.
The River Rouge Animal Shelter considered adopting the puppy before deciding that Jude should have the opportunity, should he want to take it. Sure enough, the story would culminate with Jude coming back to adopt the puppy. The shelter wrote on social media, "Miracle could not ask for a better more ideal family to love him!"
When Miracle had been discovered, they found that he was not wearing a tag or a collar, nor did he have a microchip showing ownership to another family. The River Rouge Animal Shelter would release several updates on the story through their social media page detailing Miracle's adjustment period. The post read, "Today the story came full circle, as the Miracle Dog was placed into the hands of the hero who had saved his life."
Gold Miners Dig Up a Lot More than Ancient Gold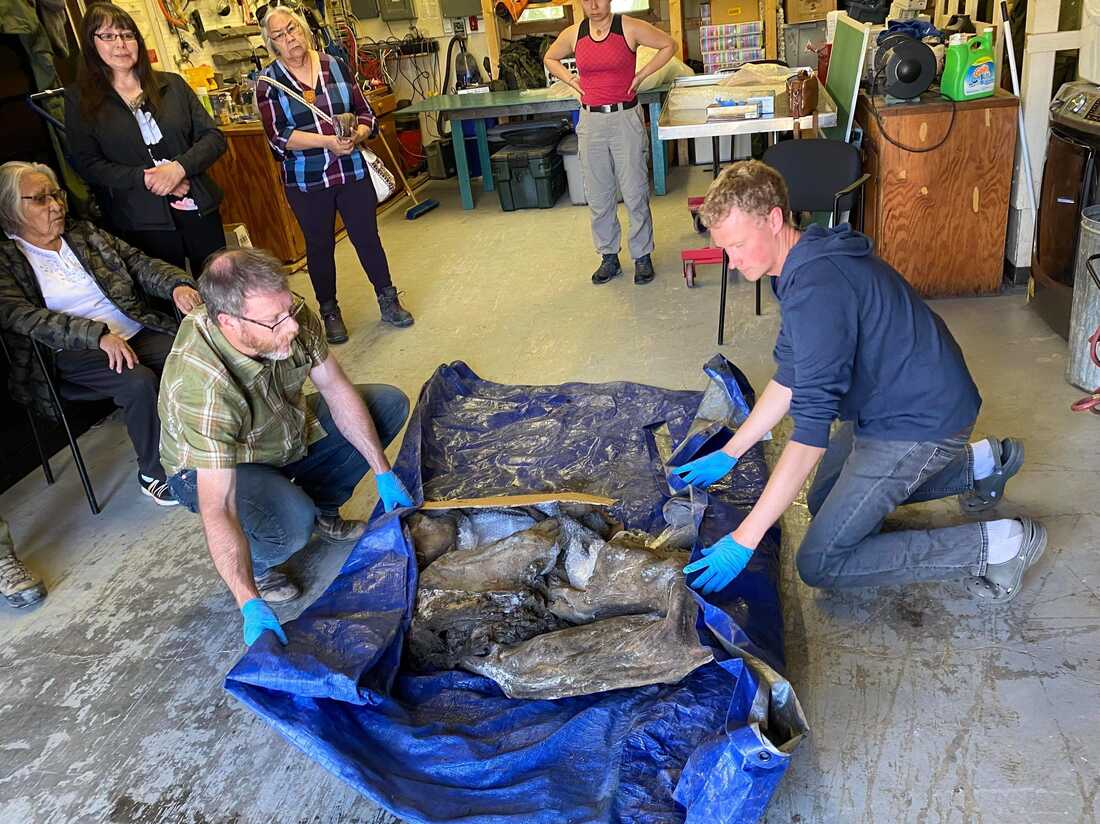 Gold miners are used to finding all sorts of things from ancient times. It's not uncommon to find relics of prior miners, old habitats, animal remains and even dinosaur fossils as they dig deep into the earth or excavate large areas. However, it's not an everyday occurrence to find a practically intact mummy of a baby mammoth.
Based on the estimates possible on first evaluation of the mummified baby mammoth found on June 21 by operations at the Klondike gold deposit, way up in the northern part of Canada, miners discovered a baby female mammoth assumed to be probably 30,000 years old. An occasional dinosaur or mammoth bone is uncommon but a regular occurrence. However, finding a complete set of remains of a baby mammoth is extremely rare and a big news in the world of paleontology and biology. Even better, the specimen is practically complete. Most times the remains have been tampered with by other animals or hunting and scavenging. Then nature moves things around even further and separates parts. In this case, however, the baby mammoth was complete, intact and well-preserved.
Named Nun cho ga but the local tribes, the find essentially means big baby animal, no surprise. All the skin and hair is intact, which makes the find extremely valuable in terms of understanding exactly how junvenile mammoths looked and probably behaved mechanically as well as physically. In terms of scientific information, the find is huge. It's similar to finding an entire painting by a famous artist versus just having a brush he or she might have used.
Locked away in permafrost for centuries, the baby mammoth was literally preserved in the earth's freezer, untouched by bacteria or the elements for an amazing amount of time. Scientists evaluating the specimen guess that the juvenile likely passed away earlier, maybe from sickness, as its pack was moving since there were no predatory marks on it or scattering of remains. Or, also likely, the animal may have gotten stuck in a deep mud pit or quicksand and was quickly buried, protecting it from rot or degradation.
The last time anyone found a North American baby mammoth in good condition was in 1948, some 70 plus years ago. That one was named Effie, and was located inside a gold mine in Alaska. Additionally, another more recent find was in 2007 in Siberia. That find was estimated to be much older, at 42,000 years of age. It was comparative to the same size as Nun cho ga, which means the two together will provide some interesting comparative notes and years of study going forward. It's enough to make a dinosaur scientist get giggly.