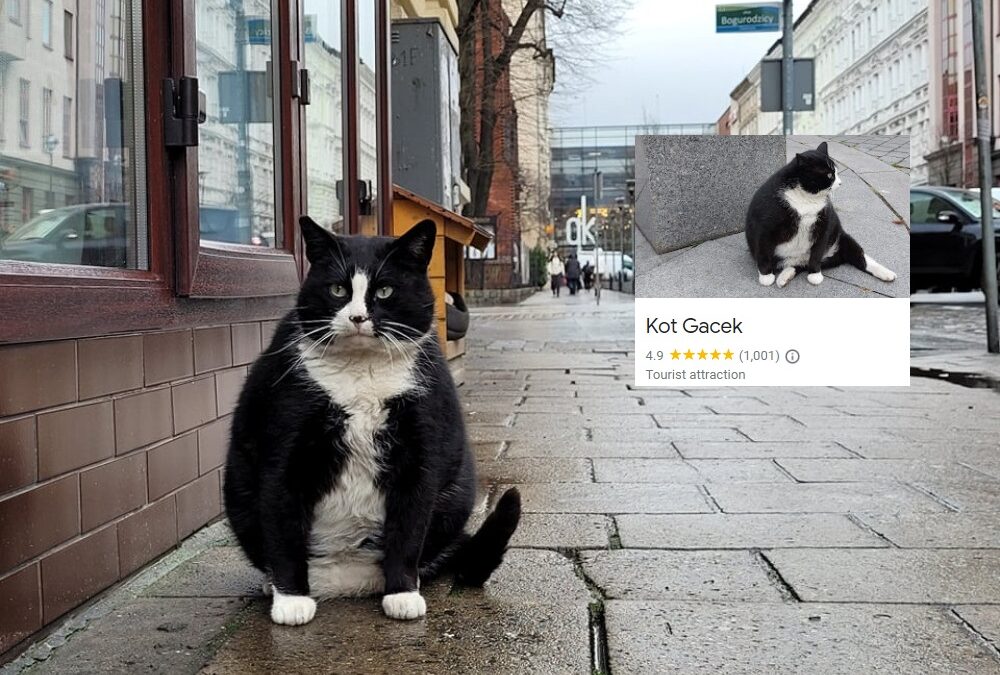 A Fat Cat Becomes the Highest Rated Tourist Attraction in Poland
Gacek the fat cat in Poland is a beloved feline who has become quite famous in his home country. Gacek is a large, fluffy cat who has a laid-back personality and loves to laze around in the sun. He is known for his love of food and often overindulges, which has contributed to his chubby physique.
Gacek became famous after appearing in a YouTube documentary. People were immediately drawn to Gacek's cute face and lovable personality.
Gacek is still just a regular cat who loves to nap, play, and eat. He lives in a box outside of a shop. The shop owners have become his guardians and asked that any food offerings to Gacek be left in sealed containers.
Gacek is one of the top tourist attractions listed on google maps. He has a perfect 5-star rating, with one reviewer even flying from Norway to visit him.
Despite his fame, Gacek remains a humble and down-to-earth cat. He still spends most of his days lounging in the sun and enjoying his favorite foods. Gacek the fat cat in Poland is a lovable and relatable feline who has captured the hearts of people all over the world. Whether you're a cat lover or not, it's hard not to fall in love with Gacek.
A 47-Year Late Library Book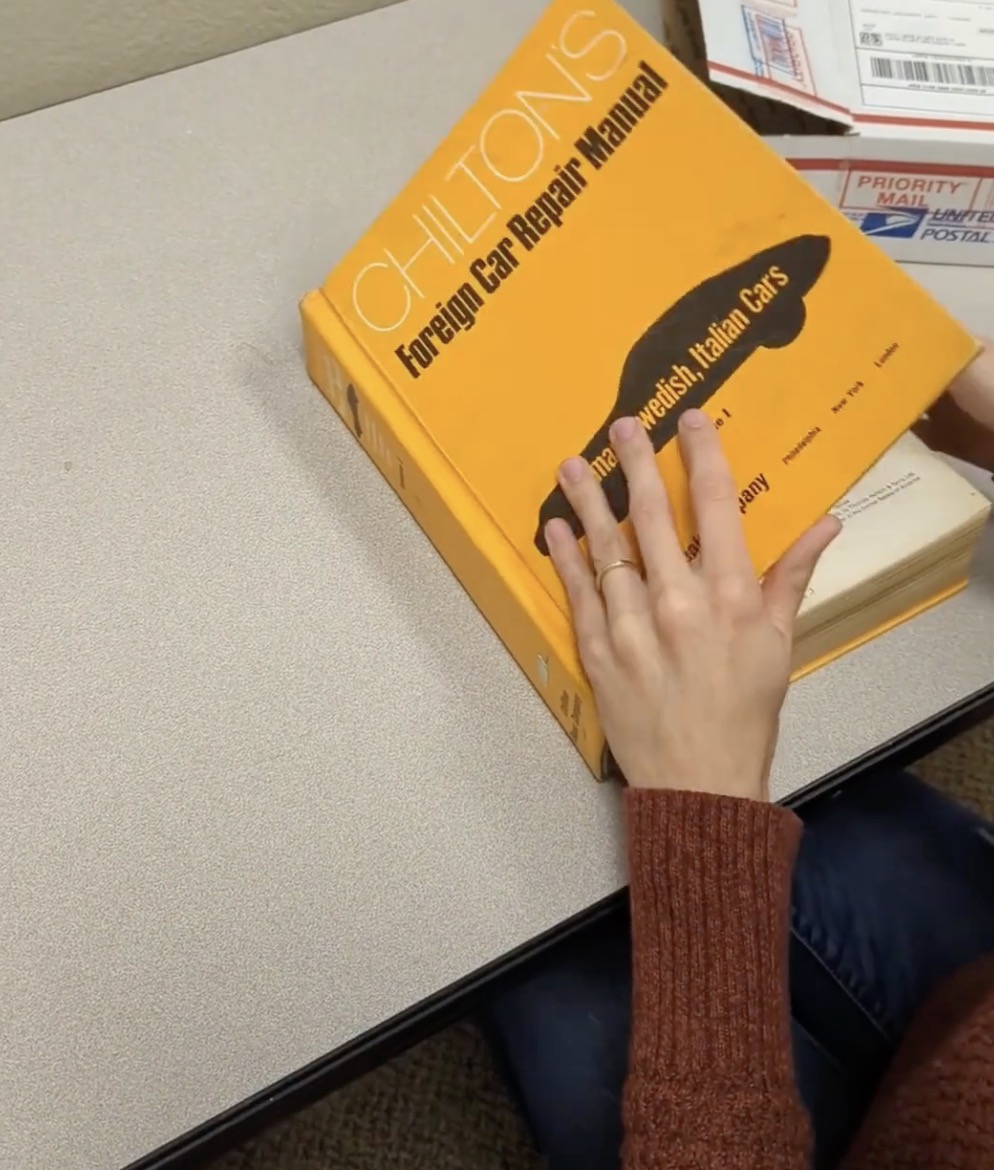 If you've ever had a late book due back to a library, then you know it comes with penalty. In most cases, that penalty is a fine. Sometimes the staff will waive the charge simply because the book was returned, but not always. In the case of a Minnesota book, however, the fact that it was due some 47 years ago might have scared off the borrower from returning it for almost half a century.
The particular missing book was finally returned this year, in 2022, after being absent for the same amount of time. The returnee signed the explanation with the book anonymously, which might have been a good thing if the library folks wanted to pursue a hefty fine reward on it. Additionally, the book came back in the mail, pretty much avoiding any personal contact, visual siting or interaction with grumpy librarians as well.
The particular book in question was a mechanic's guide, namely, Chilton's Foreign Car Repair Manual. The original checkout was back in 1975 and it never surfaced again until this year on the return. Inside the book, once unpackaged, was an apology as well as the original borrower's reasoning for why it took so long to get the book back.
As the writer explained, he had originally borrowed the book to understand how to do some technical work on a German vehicle. What he didn't realize at the time, however, was that the borrower was going to end up moving out of town shortly after. Along with all his other belongings, the book got packed up. However, it was never unpacked or returned. According to his explanation, the book only showed up again while going through some old boxes in a trunk.
The writer noted he was well aware the overdue penalty was likely huge if calculated mathematically and without any offset. And, the implication was also included that he wasn't able to pay for it either. That said, the writer did provide a donation along with the book return. So, the fee was waived by the library staff. Staff noted penalties were stopped years ago, so there is now only a replacement fee if a book is permanently lost or damaged. However, like true librarians, their focus was only on the return of the missing book. Having it back was more than enough of a solution and a good ending to the story.