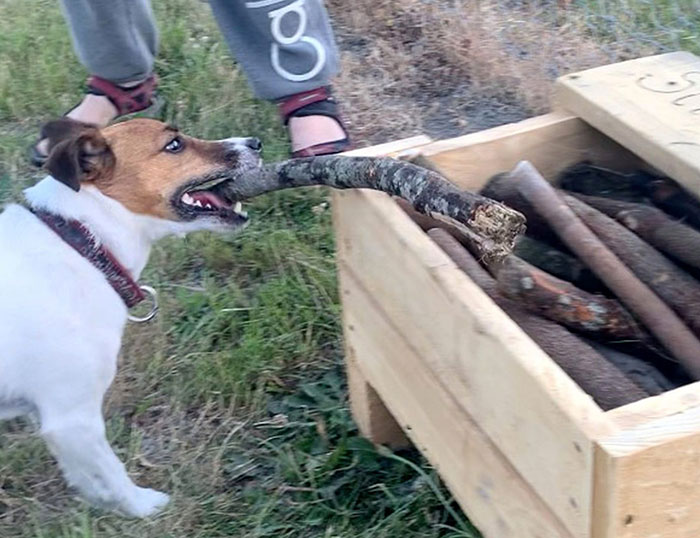 A Creative Father Solves the Dog Stick Problem
For a human, a dog may be a great companion. However, when a good throwing stick is flying through the air, a human might as well be a pile of old deer poop. That's because dogs love good sticks. Once they figure out there are three good aspects to a stick being thrown: something moving fast, a hunting feature, and if it gets returned the stick gets thrown again, the dog is all over it. Lots of folks today settle for a tennis ball or similar. However, let's think about it; if you were a dog, which one would you want in your mouth, a jaw-stretching tennis ball or an easy to chew stick? There's dog logic at work here.
Andrew Taylor, age 59, had always been a dog lover. And he never failed to take a moment to get a good toy for his dogs when they needed some exercise and to hone their hunting instincts a bit. That sort of thinking triggered a need to solve a problem when Taylor was visiting a local park one day. He realized that there wasn't much in the way of toys for dogs. So, Taylor decided to start making some.
Finding a number of branches that made suitable material, Taylor went to work at dog-stick manufacturing. Soon enough, Taylor installed a handmade stick box complete with a dogstick library, including instructions that the stick were free to use but folks were responsible for returning them for the next user and pup to enjoy. The addition was a hit. And, just to make sure everybody locally understood what the stick library was for, Taylor and family had a little neighborhood party to inaugurate the stick library, including an attendance of 50 local dogs and a whole lot of fetching going on.
The most common question about the event was, naturally, why nobody thought of the idea sooner. The stick library was a big success, and everybody enjoyed being able to give their dogs something to chase as well as the tools being easily available and free to use. The dogs, of course, were all in for the party as well. Not only did they get to run their legs off a bit, the canines also got to frolic with a large number of the same, which was not a frequent event in the dog world, usually.
For Taylor and his daughter, the idea was simple but powerful. More importantly, it brought local dog owners together as well.
A 47-Year Late Library Book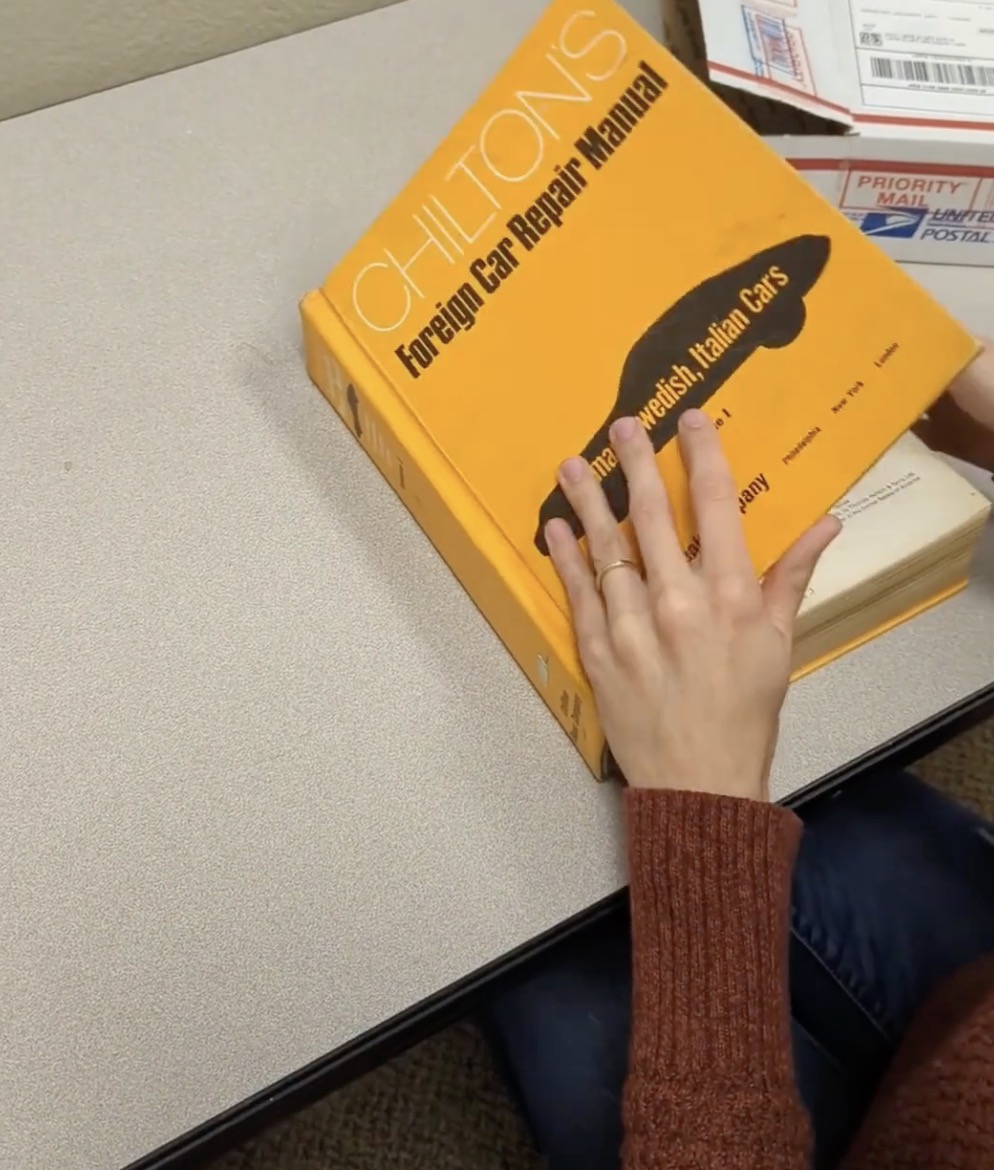 If you've ever had a late book due back to a library, then you know it comes with penalty. In most cases, that penalty is a fine. Sometimes the staff will waive the charge simply because the book was returned, but not always. In the case of a Minnesota book, however, the fact that it was due some 47 years ago might have scared off the borrower from returning it for almost half a century.
The particular missing book was finally returned this year, in 2022, after being absent for the same amount of time. The returnee signed the explanation with the book anonymously, which might have been a good thing if the library folks wanted to pursue a hefty fine reward on it. Additionally, the book came back in the mail, pretty much avoiding any personal contact, visual siting or interaction with grumpy librarians as well.
The particular book in question was a mechanic's guide, namely, Chilton's Foreign Car Repair Manual. The original checkout was back in 1975 and it never surfaced again until this year on the return. Inside the book, once unpackaged, was an apology as well as the original borrower's reasoning for why it took so long to get the book back.
As the writer explained, he had originally borrowed the book to understand how to do some technical work on a German vehicle. What he didn't realize at the time, however, was that the borrower was going to end up moving out of town shortly after. Along with all his other belongings, the book got packed up. However, it was never unpacked or returned. According to his explanation, the book only showed up again while going through some old boxes in a trunk.
The writer noted he was well aware the overdue penalty was likely huge if calculated mathematically and without any offset. And, the implication was also included that he wasn't able to pay for it either. That said, the writer did provide a donation along with the book return. So, the fee was waived by the library staff. Staff noted penalties were stopped years ago, so there is now only a replacement fee if a book is permanently lost or damaged. However, like true librarians, their focus was only on the return of the missing book. Having it back was more than enough of a solution and a good ending to the story.