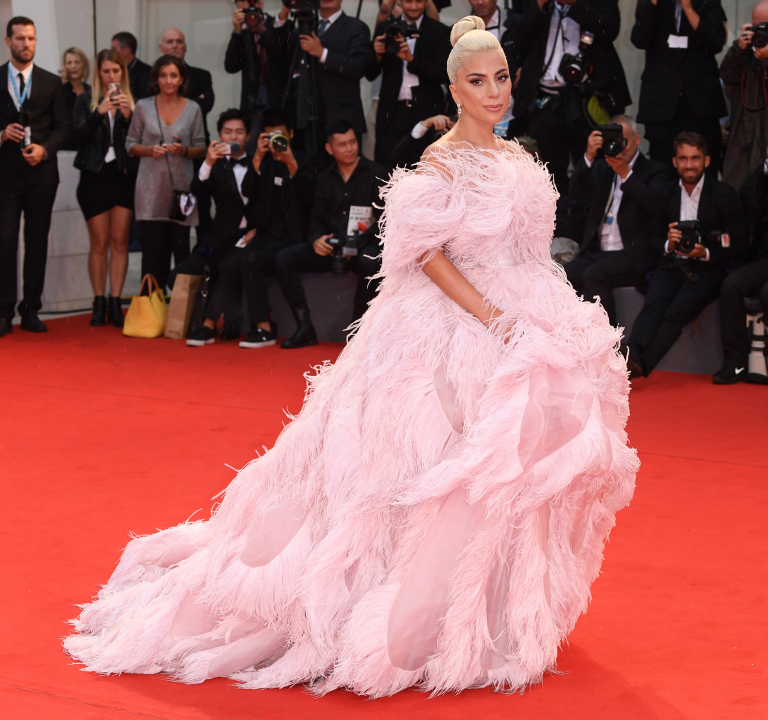 2018's Best Dressed Red Carpet Stars
Two thousand eighteen has been a year of many red carpet moments. Every award show has had moments that leave us in awe. In most award shows, we are just as concerned with what our favorite celebrities will be wearing j as what they will be winning. Continue reading to find out about some of the best dressed red carpet stars.
Keri Russell at the Emmy's
The 'Americans' star rocked a bold slit-front, feathered frock to the 2018 Emmy Awards. Her dress was from the Spring 2018 Couture Collection of Zuhair Murad's.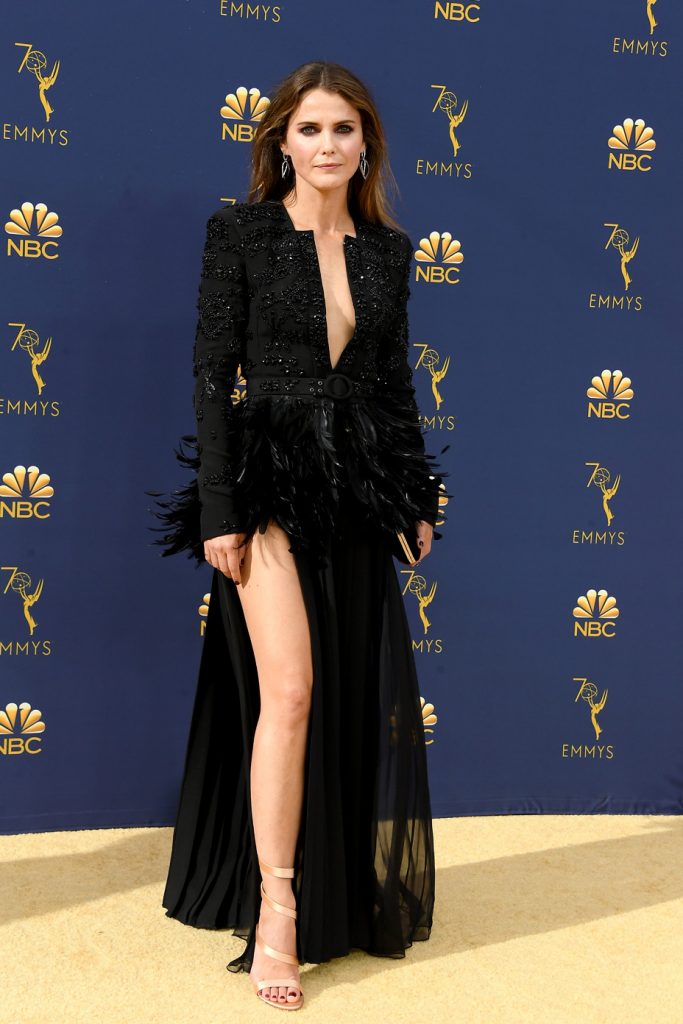 Kim Kardashian West In Rick Owens
Kim Kardashian's red carpet looks are always amazing. She wore a backless Rick Owens gown with a Tiffany & Co. choker. It was the first time she was seen out in public with dramatic jewelry after her Traumatic Paris experience.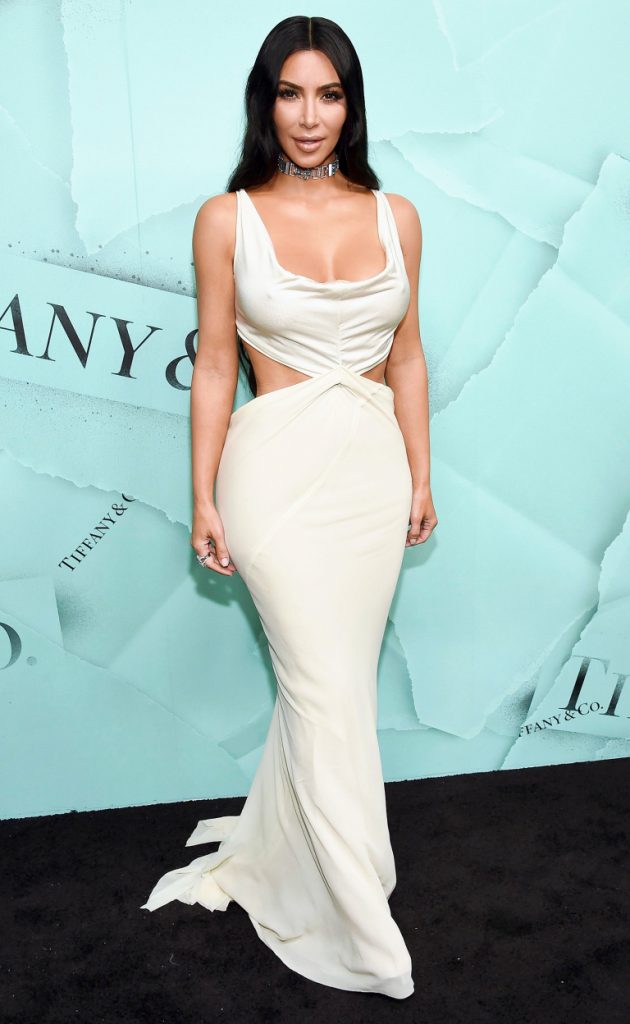 Timothée Chalamet in Alexander McQueen
Chalamet is a 22-year old that is slowly taking the red carpet by storm. He does not have a stylist but always look great at the red carpet. He showed up to the Premiere of 'Beautiful Boy' in London dressed in a floral Alexander McQueen suit. Harry Styles inspired his style.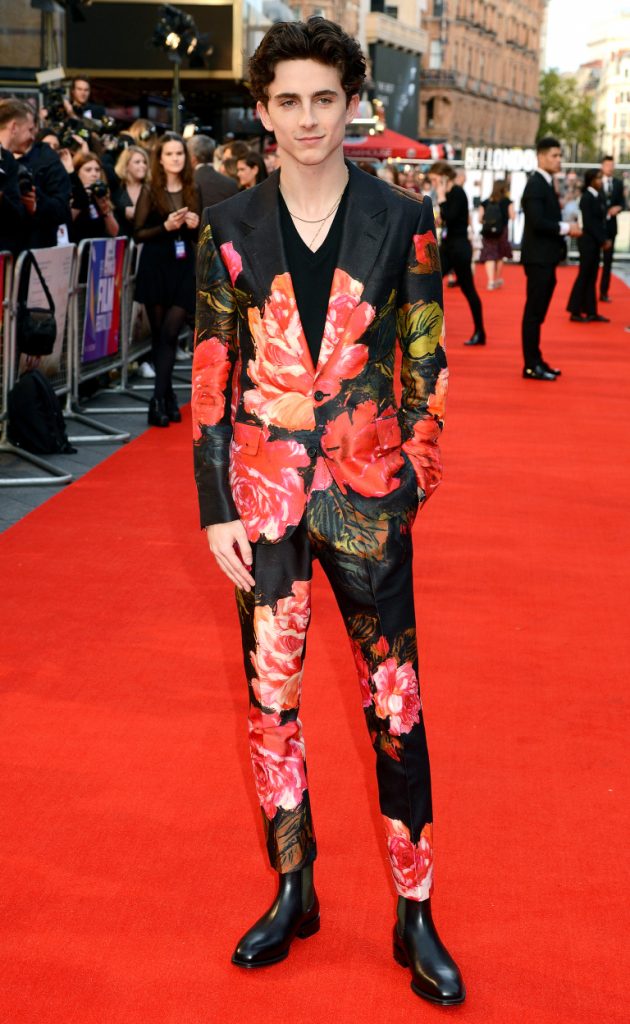 Tiffany Haddish in Emmy Awards
Tiffany Haddish is known for her fashion recycling. She wore this colorful dress to represent the Eritrean flag which represents her father's side.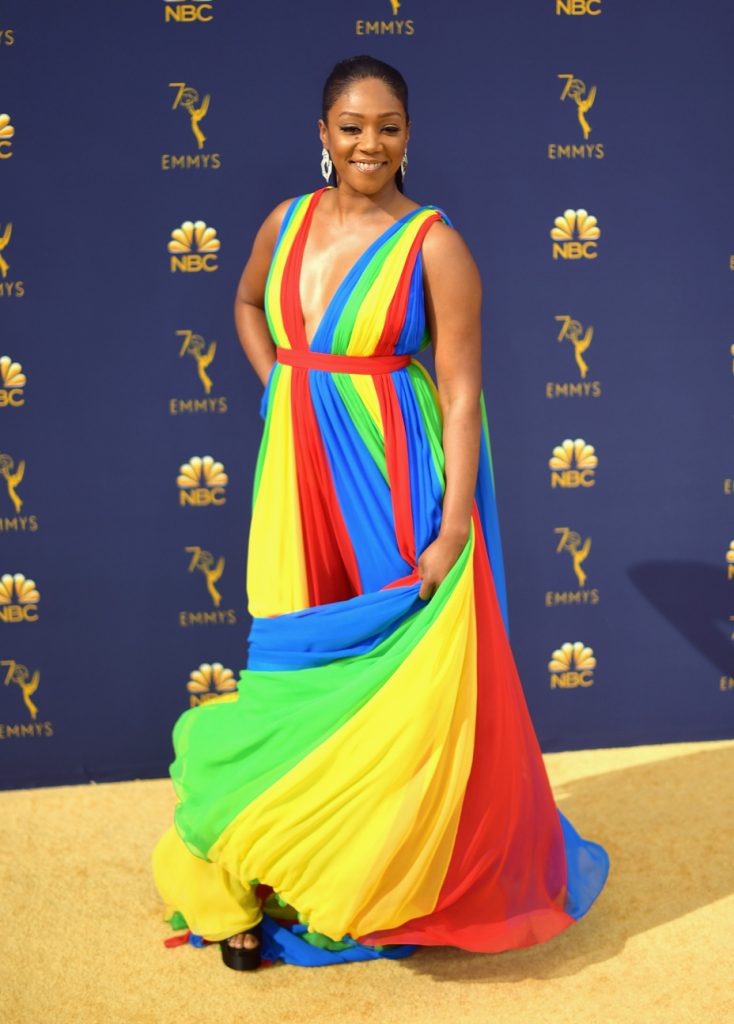 Meghan Markle in Oscar de La Renta
Meghan Markle wore a fairy tale dress that made her look exactly like the Duchess she is. She wore the black-and-white tea-length gown with complimenting bird designs by Oscar de la Renta to the Australian Geographic Society Gala Awards in Sydney.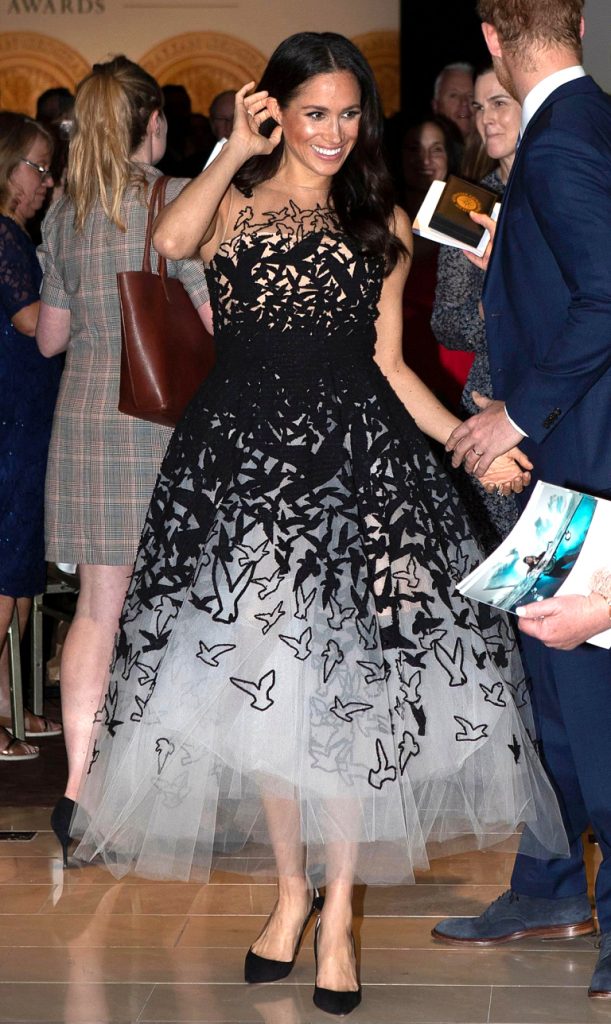 Idris Elba and Sabrina Dhowre in Givenchy
Idris Elba and Sabina Dhowre are a very stylish couple. In this year's Met Gala they chose to coordinate their outfits. Idris dressed in a deconstructed black tuxedo, and Sabrina wore a beautiful black long-sleeve gown. Givenchy Creative Director Clare Waight Kellera dressed them.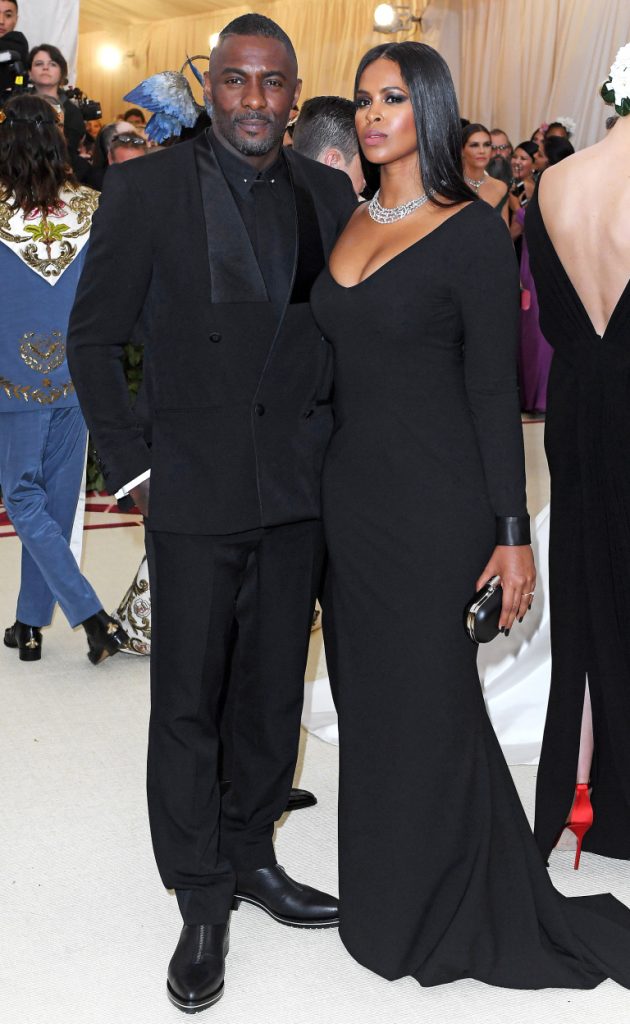 Scarlett Johannson
Scarlett Johnson got everyone interested in her sequins at the 2018 Emmy Awards. The 'Avengers' star wore a white, off-shoulder, plunge-front dress with a thigh-high slit. Her dress was from Balmain.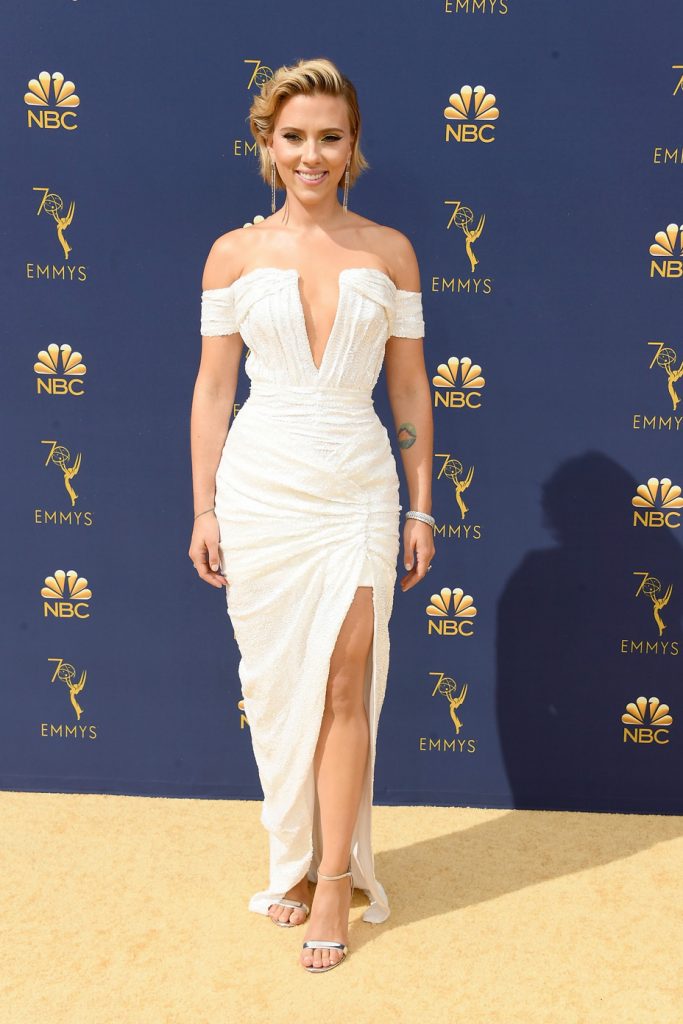 Issa Rae in Pyer Moss
Issa Rae is known for her bold looks. She wore a cobalt blue Pyer Moss with 18000 Swarovski crystals. Her belt was black satin with the words "Every N—- Is a Star." The designer Kerby Jean designed her dress.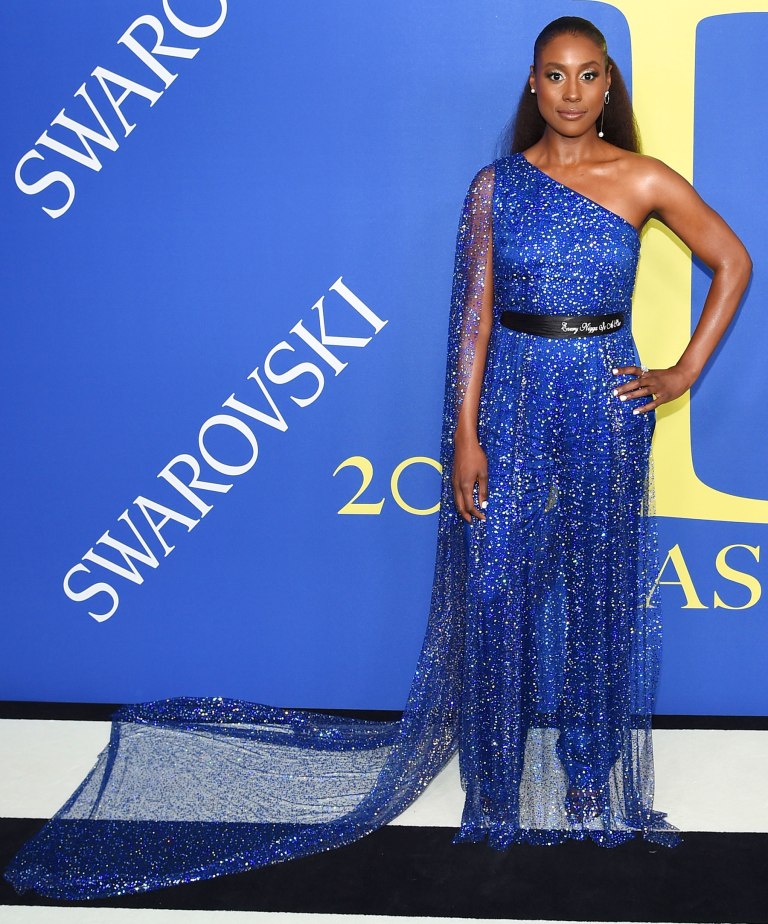 Tracee Ellis Ross
The "Black-ish" star Tracee Ellis Ross looked amazing in her hot pink Valentino Haute Couture. She wore it to the 2018 Emmy Awards.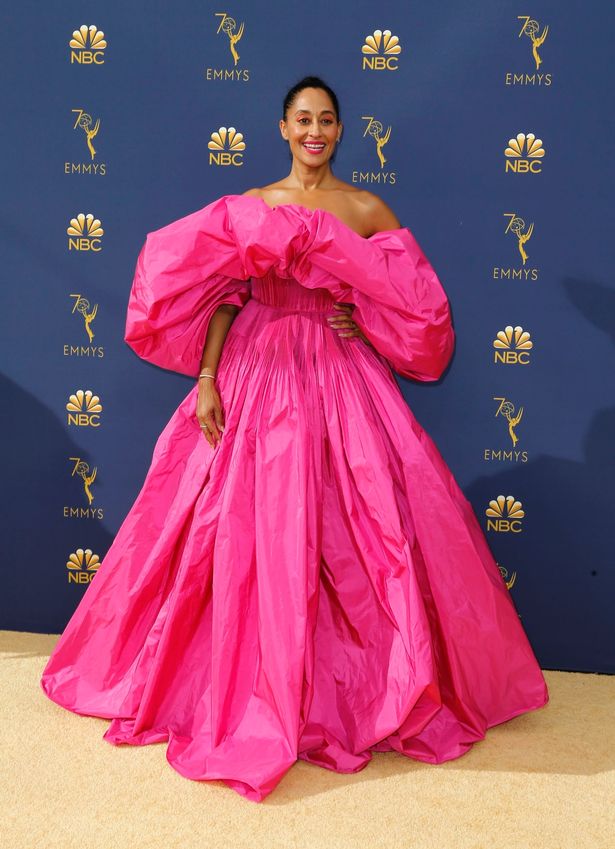 Cardi B at the VMAs
Cardi B went to the 2018 VMAs as her first red carpet after getting baby Kulture. She had two outfit changes. Her first outfit was a beautiful asymmetrical velvet dress by Nicolas Jebran. She paired it with a big pair of emerald earrings, and purple strappy heels and a seriously massive pair of emerald earrings.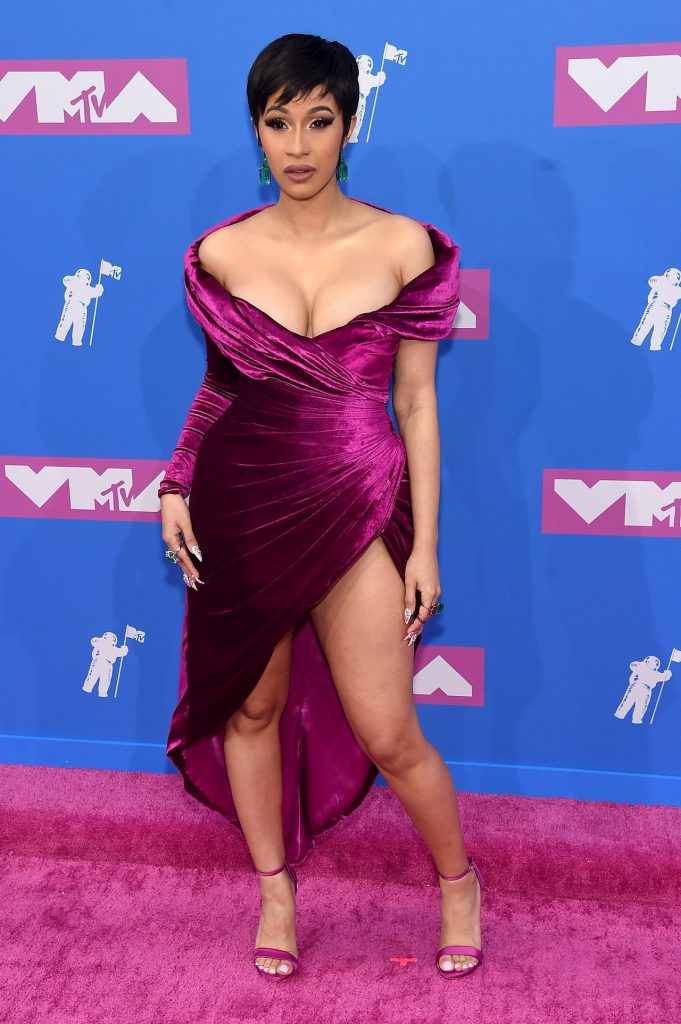 Jennifer Garner in Atelier Versace
Jennifer looked amazing in her high-neck Atelier Versace gown. She wore the cobalt dress to the Academy Awards. The sexy, figure-hugging dress was a perfect choice for the Awards.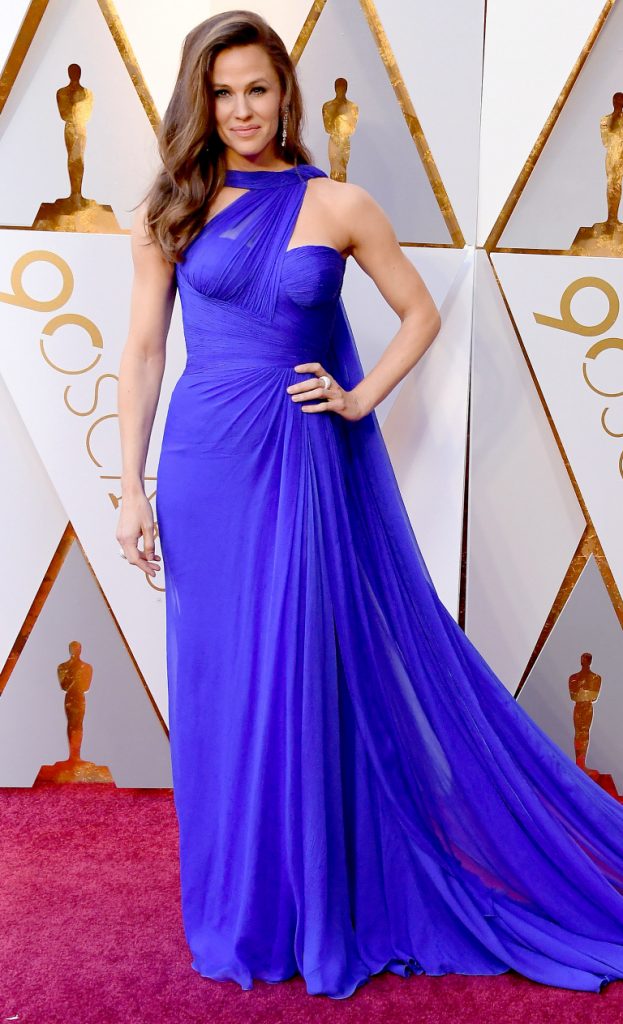 Amal Clooney in Richard Quinn
Amal Clooney looked glamorous for the 2018 Met Gala Awards. She wore a strapless metallic floral-print corset dress. She wore it with a cool pair of navy blue trousers and a large, full skirt. She later changed into a Tom Ford dress.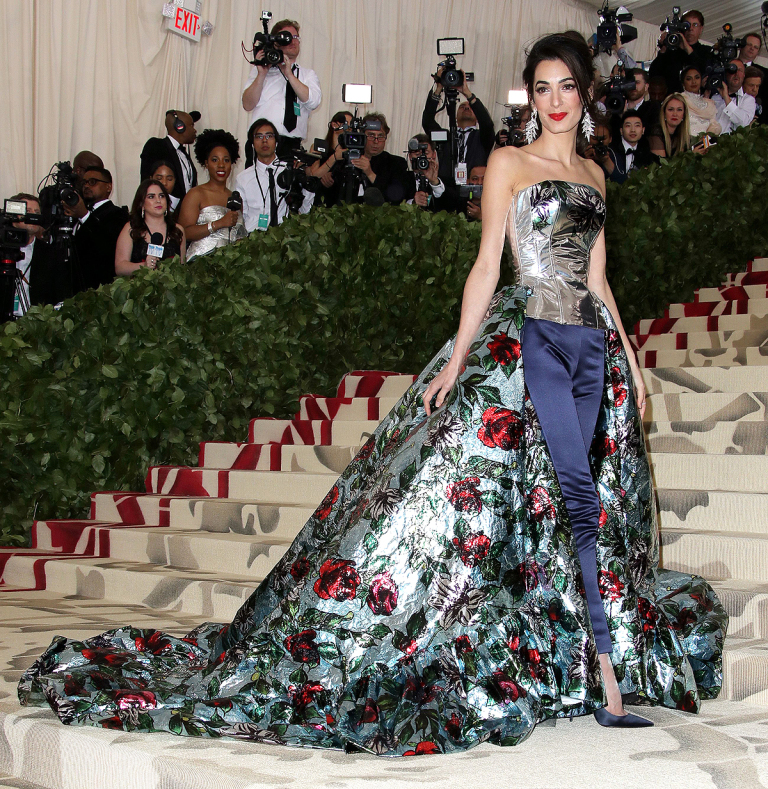 Rita Ora in Fleur du Mal
Rita Ora wore a very revealing dress to the MTV Video Music Awards in New York. She wore a sheer embellished gown and went braless leaving very little to the imagination. The dress was adorned with black swirls.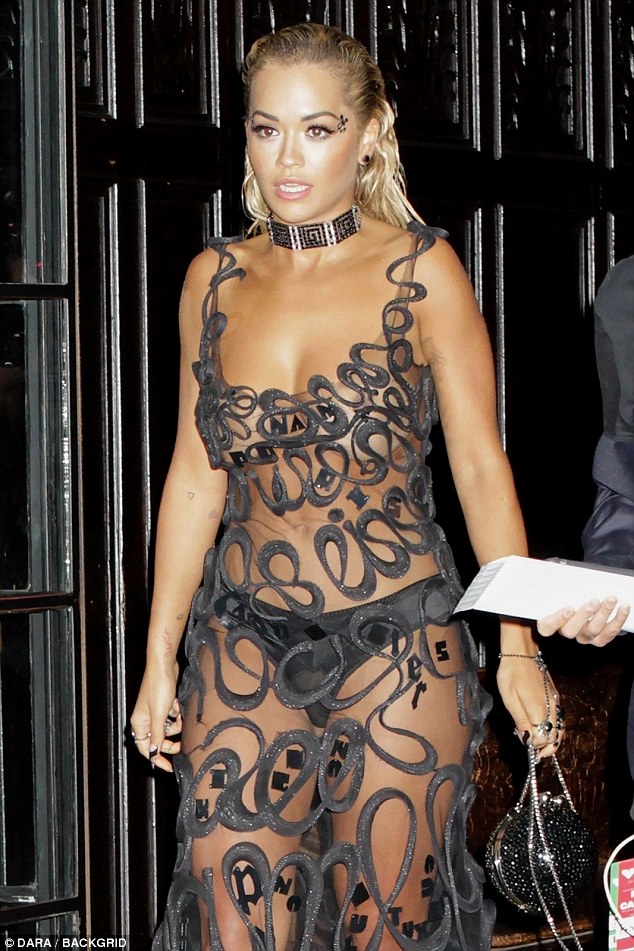 Nicki Minaj In Versace – 2018 MTV EMAs
Nicki Minaj looked fantastic at the 2018 MTV EMA's. She wore a custom-made Versace silver Swarovski crystal mesh bodysuit paired with a flowing silver skirt when picking her awards for the Best Hip-Hop and Best Look awards. She matched it all with a gold harness.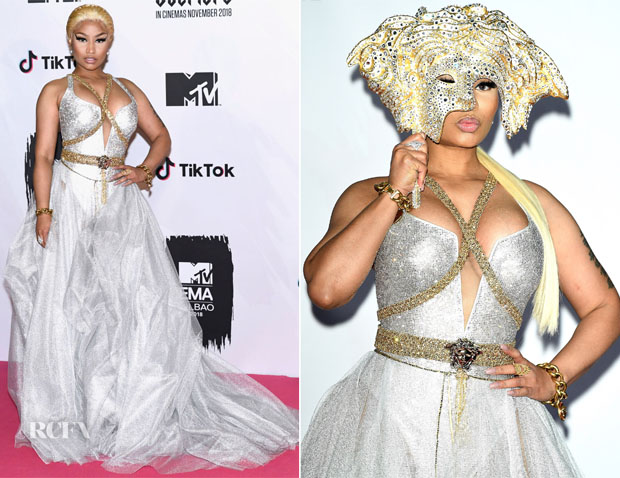 Sandra Bullock in Elie Saab Couture
Sandra Bullock's look when promoting her film 'Ocean's 8' looked a lot like something from the Met Gala. She wore a feathered, beaded Elie Saab Couture gown and wore her hair in a bun. Her look looked utterly Hollywood.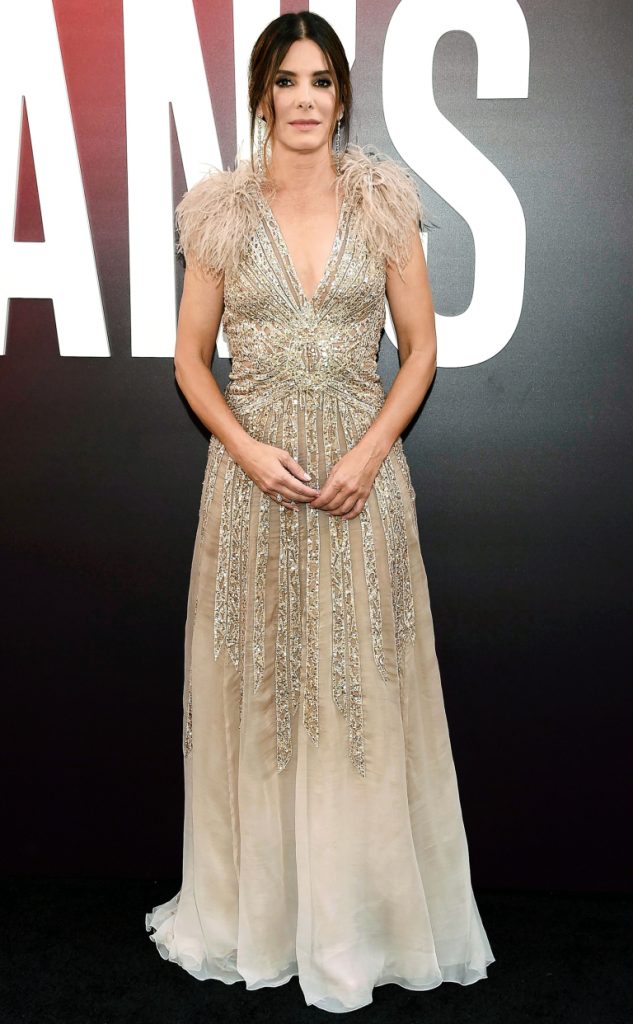 Naomie Harris in Miu Miu
Naomie Harris wore a show stopping glittery gold gown for the Rampage premiere in April. Her accessories were equally beautiful. She looked bold and sassy.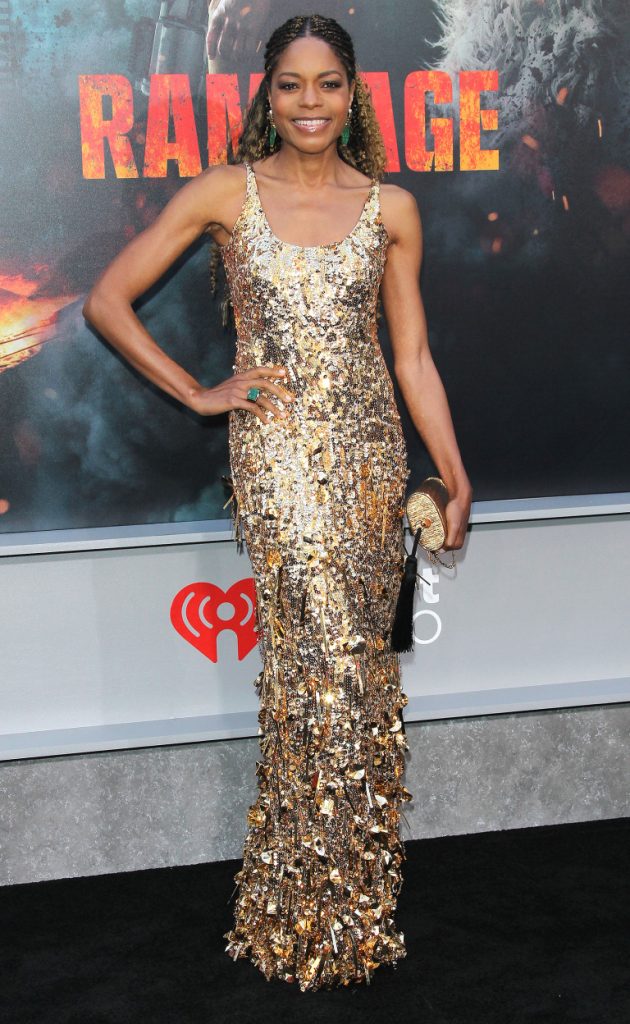 Lupita Nyong'o in Oscar De La Rents
As usual, Lupita looked beautiful for the red carpet. She wore her Oscar De La Rents with powerhouse makeup and amazing braids.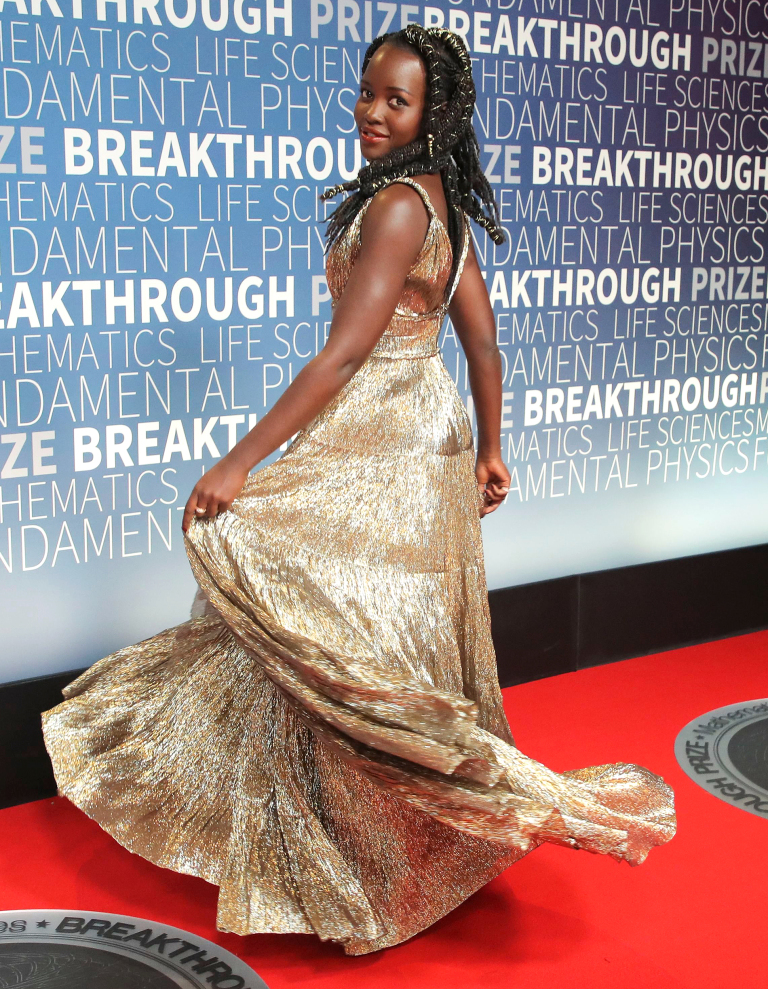 Mandy Moore in Ralph Lauren Collection
Mandy Moore wore a beautiful cobalt dress for the 2018 awards season circuit with an open back from Ralph Lauren Collection. It was the perfect balance between sexy and elegant. The look was so beautiful that Ralph Lauren later remodeled.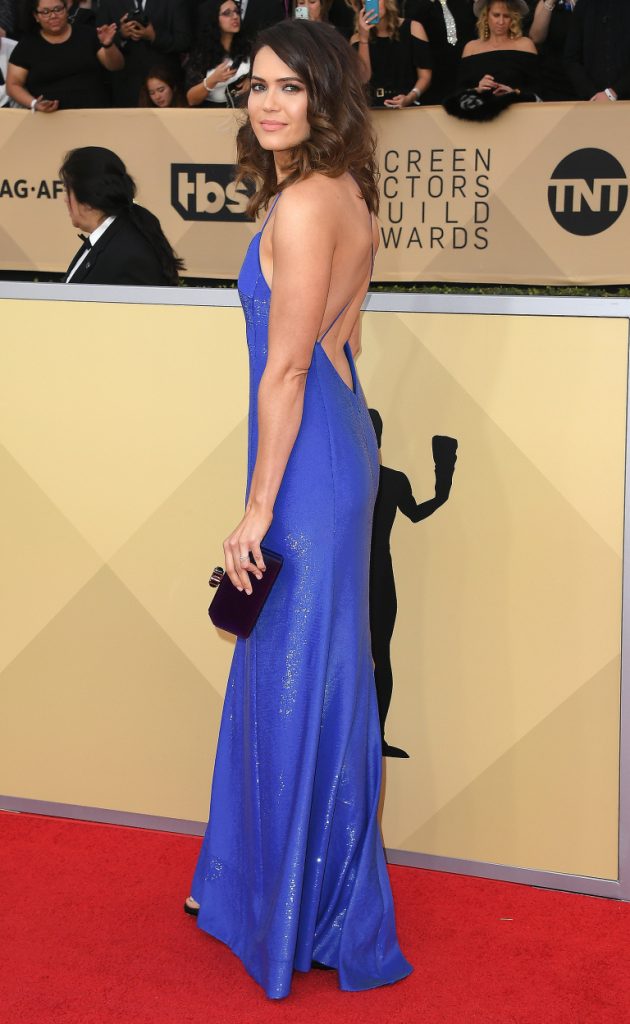 Zoë Kravitz in Armani Privé
Zoe wore a beautiful dress to a movie premier. The dress looked like something a Barbie Doll would wear. It was candy pink in color with ruffles at the waist. The design would typically appear old and out of style, but she made it look completely fresh. She wore the dress with a large pair of emerald .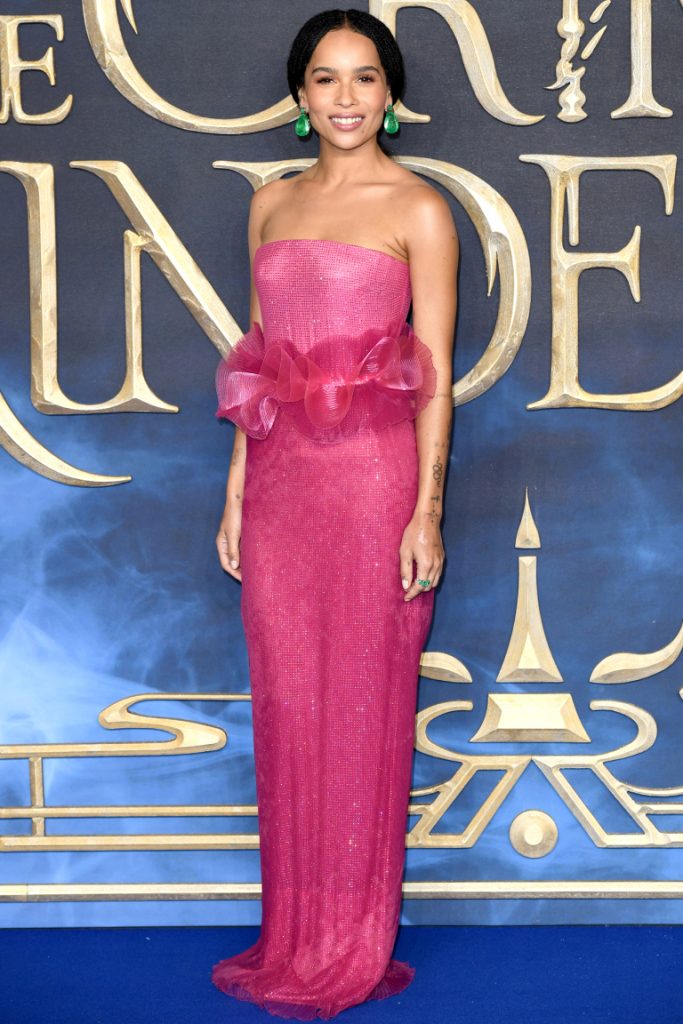 Cate Blanche
Cate Blanche a bold, colorful, Givenchy two piece featuring a black silk top and hand-painted, pleated organza skirt. She looked all sunny and fun in the playful outfit.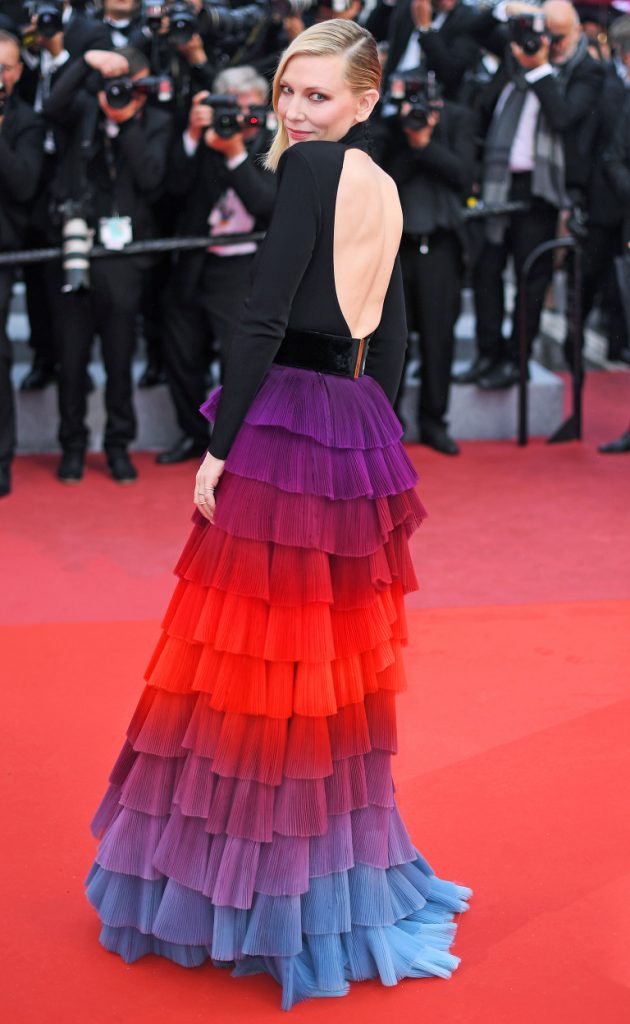 Chadwick Boseman in Atelier Versace
2018 has been a great year of fashion for men just as much as women. The Black Panther star looked great for the Met Gala red carpet. Chadwick stunned in the creative suit with cross signs.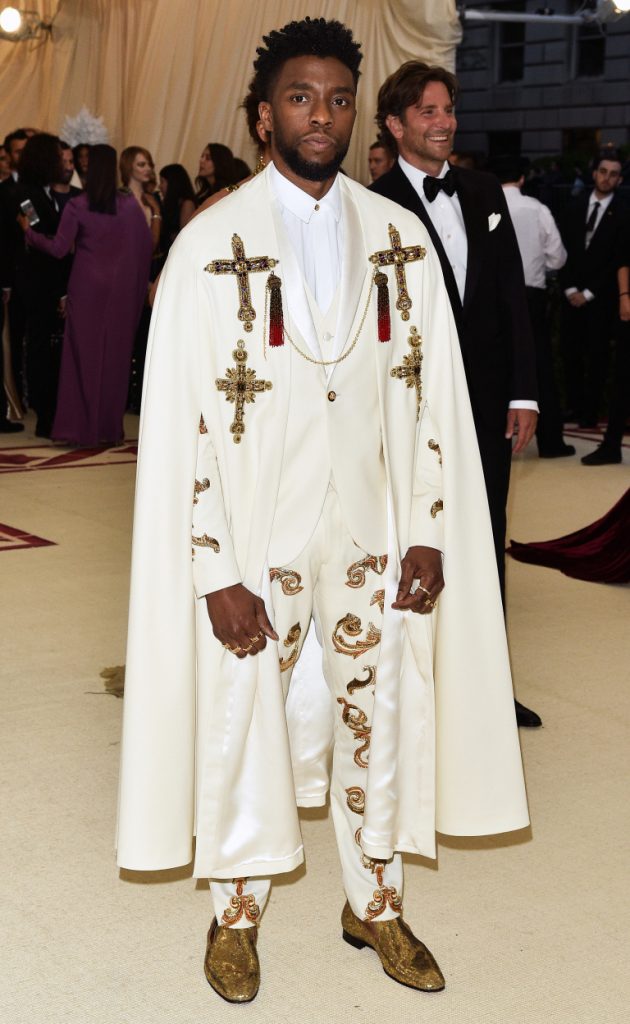 Lady Gaga in Valentino Couture
Lady Gaga's dress at the premiere of 'A Star Is Born' at the Venice Film Festival was simply breathtaking. The soft ballerina pink-colored dress with feather tiers is one of the most beautiful looks on the red carpet in 2018.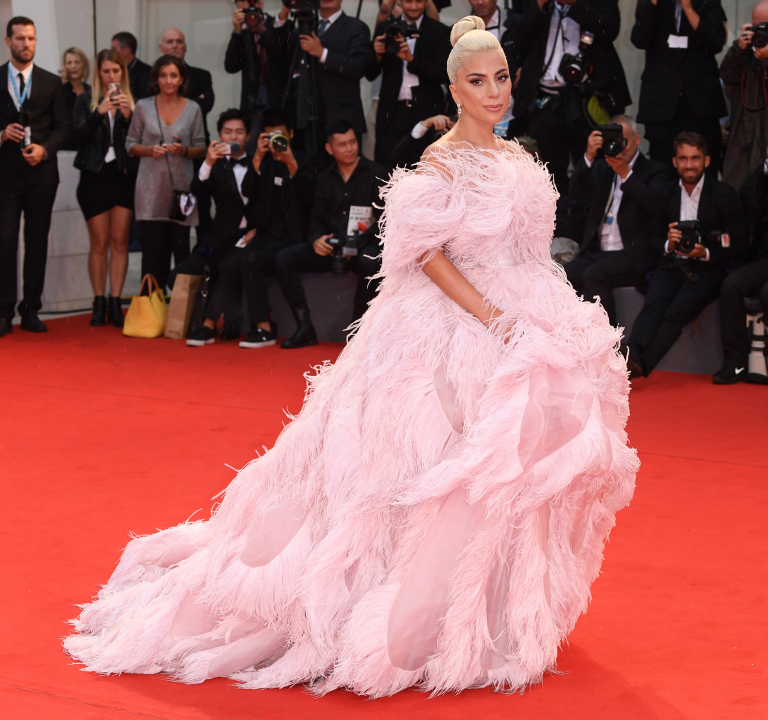 Daughter Overwhelms Parents Restaurant With Customers By Posting On TikTok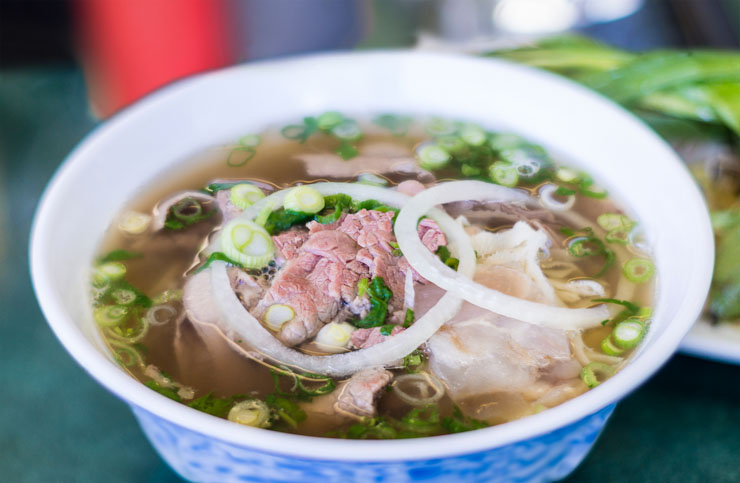 A seven-second video posted on TikTok by Jennifer Le has saved her parents' Vietnamese pho restaurant from going out of business. In the video, Le showed the empty restaurant and her dad looking sad at the register. She then asked for social media's help to keep the restaurant in business. The restaurant is in California and was doing ok before the pandemic, but has since had trouble getting customers to dine in.
The video went viral, and within hours, it had garnered millions of views and shares. People all over the world were touched by Le's message and began sharing the video on their social media accounts. The response was overwhelming, with people expressing their support for the restaurant and their willingness to help.
As a result of the video, the restaurant was flooded with customers, many of whom had never heard of the place before. The increased business allowed Le's parents to keep the restaurant open and the phones are ringing off the hook. The family was overwhelmed by the outpouring of support and expressed their gratitude to everyone who had shared the video and visited the restaurant.
Le's video is a perfect example of the power of social media to effect change. In just seven seconds, she was able to capture the attention of millions of people and inspire them to take action. The video also highlights the struggles faced by small businesses during the pandemic and the importance of community support in keeping these businesses afloat.
Le's video has since become a source of inspiration for many people who are struggling with similar issues. It serves as a reminder that even the smallest actions can have a significant impact, and that we all have the power to make a difference in our communities.