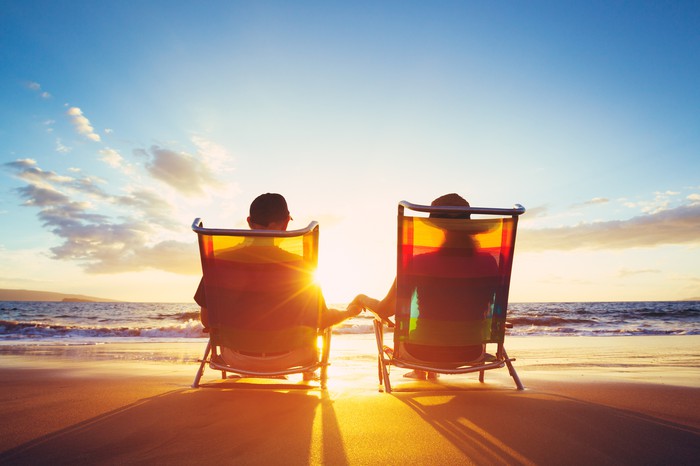 20 Places Where You Can Retire With $150K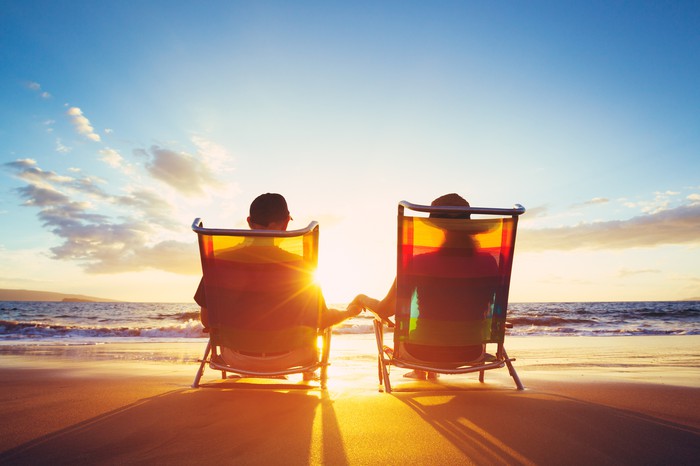 Despite having saved for retirement for many years, you may not have saved enough to retire well. Of no fault of your own, you may not have raised enough money to retire well yet, or so you think. If you relied on Social Security for savings, in 2018 numbers you'll collect, at most, $1,404 per month. That's $16,848 per year which is hardly enough to retire well. Chances are you did save more than that. According to the Government Accountability Office (GAO), Americans between the ages of 55 and 64 saved about $107,000 for retirement. Add to that the fact that in the US, seniors face about $13,000 in out-of-pocket health care costs and you've eaten up most of your Social Security.
What if you moved to another country though? You'd instantly cut your day-to-day expenses, health care and housing costs. We examine 20 places you could retire on $150,000 or less in savings and still live comfortably. This list uses local day-to-day living costs, political developments and changes to visa programs.
Croatia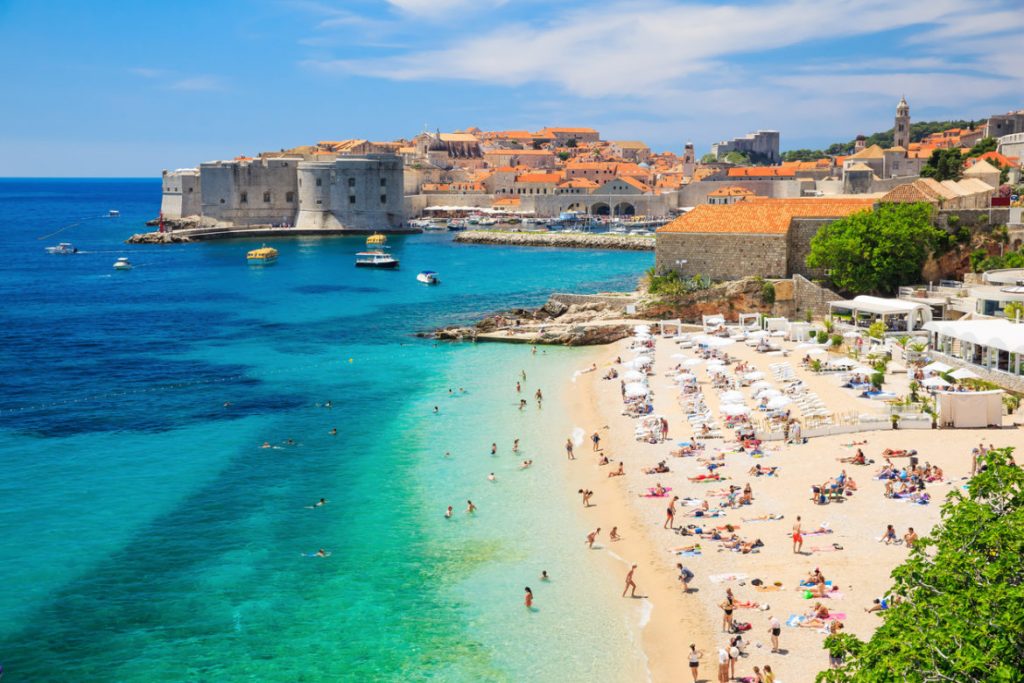 Actually a group of more than 1,000 islands, the nation of Croatia provides much to explore for a vacation to see if it's for you, or for retirement. Quaint seaside towns dot the shore. It offers mountain getaways with a simple way of life.
Prepare for its cold winters, hot summers and sometimes fierce winds. Along its coasts, the native people speak English, but in its inland villages, you need to speak basic Croatian. The island group hosts a number of expatriates in its northern peninsula, Istria. International Living calls it "the new Tuscany."
Whether you rent or purchase a home, you can live comfortably in Croatia for less than $150,000 in savings. You could purchase a home in the country's capital city of Zagreb for about $110,000. Alternately, you could purchase a one-bedroom apartment on the coast in Pula or Rovinj for $70,000 or rent one there for $300 a month.
You'll need to register with and pay into the state's health care system before you can gain residency. You need to pay for one year's worth of health care payments, which equals about $400 per person. Settling near Pozega, Slavonski Brod and Zagreb makes sure you'll be near the best hospitals.
That sets you up to apply for temporary residence which you need to even stay for the summer. Apply from your permit to reside for 90 days or longer at the Ministry of Interior office or local police station. You must provide that:
– you have enough funds to pay bills,
– that you either own property or,
– you have a yacht moored in its marina.
You'll need to renew your temporary residence visa for five years. You can then apply for permanent residency in Croatia.
Bolivia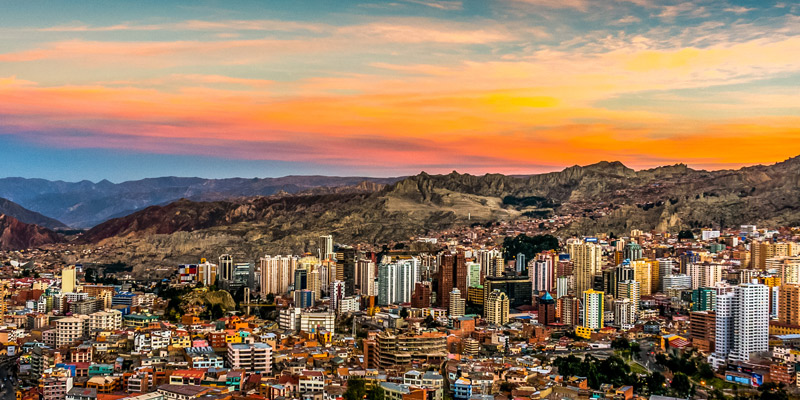 Bolivia's famed salt flats continue to draw visitors who turn into retirees. The landlocked South American country offers mild weather, unique geography and a tiny cost of living. It combines the best of both worlds – busy, big cities and charming small towns. You'll fit in better if you speak Spanish.
You can choose an area with a number of expatriates to help you adjust while you become fluent in the language. The towns of La Paz, Santa Cruz and Tarija let you live comfortably for about $1,000 a month.
The country does not offer a well-developed public health care system, so you'll need to purchase health insurance. Use the private clinics there for the best care.
Like other countries, it is best to visit first before deciding to relocate. To do that, you'll need to obtain a tourist visa from its consulate. Once you fall in love with Bolivia, you'll need a "specific purpose visa" to live there. You must submit a letter stating that you plan to move there permanently. Include proof of your finances and submit to a police record check.
Belize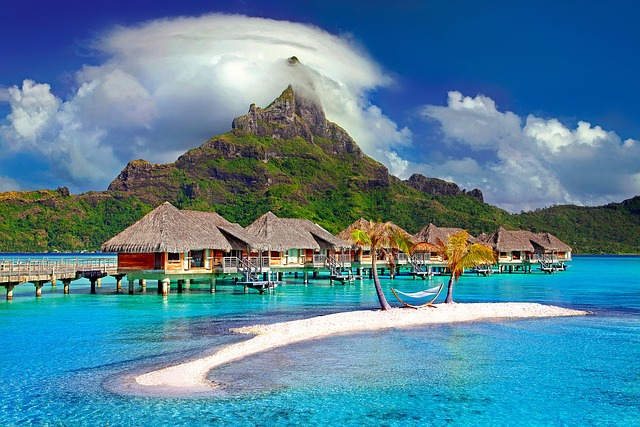 Belize keeps growing in popularity due to its affordability, gorgeous beaches and nature preserves and its bilingual nature. English is its most widely used language, Spanish, its second.
Its most popular areas include the island of Ambergris Caye and the 19-mile long Placencia Peninsula. Even its white sands and blue waves boast rents as low as $700 a month. Avoid high crime areas like border towns, Belize City and isolated areas.
Health care in Belize does not deal well with serious health concerns. You'll need to visit Costa Rica, Nicaragua or Mexico if you develop a serious illness.
You'll need to visit Belize and remain there for 50 consecutive weeks before you can apply for residency which costs $1,000. You'll have to prove you can transfer $24,000 into a Belize bank account annually. Belize like for the funds to come from a combination of pension plan, Social Security and 401(k) or IRA.
Vietnam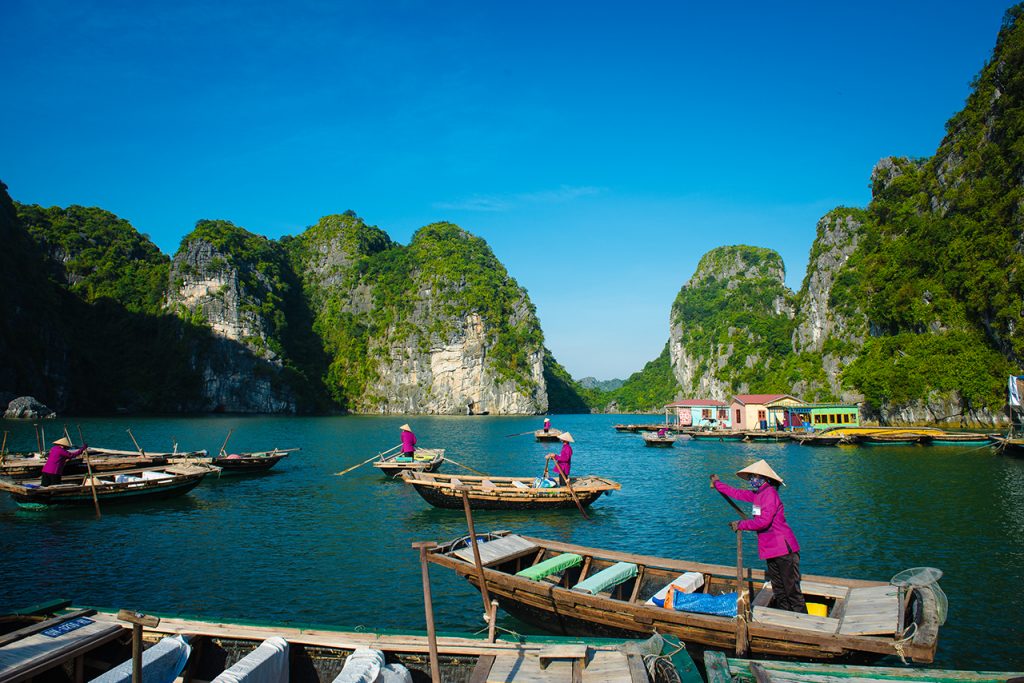 You will enjoy a reasonably priced life in Vietnam surrounded by French colonial architecture, delicious food and nature. Both beach towns and city life offer the same cost of living – about $1,000 per month. Choose Nha Trang on the coast or the city of Da Nang. Both areas cater to Westerners and locals and offer great weather.
You'll need to know basic Vietnamese to speak with residents in rural areas, but in the city, English is relatively common. English-language course have become a staple in the country's schools. But you'll need some knowledge of Vietnamese to communicate in smaller towns and rural areas.
You can obtain basic health care in Vietnam. You'll need to travel elsewhere for special care or surgeries.
You'll need a one-year multiple-entry visa because the country has no retirement visa. The multiple entry visa requires you leave the country once every 90 days.
Ecuador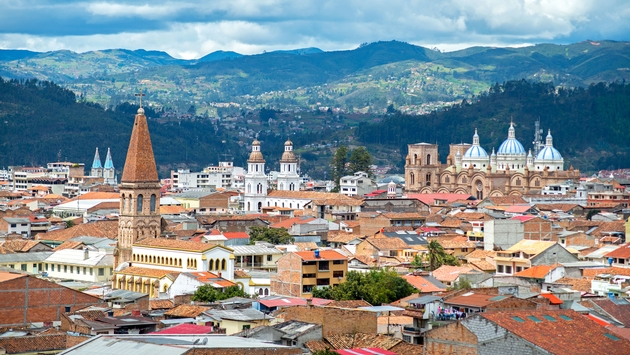 Americans flock to breathtaking Ecuador. In fact, the majority of foreigners of retirement age there are from the USA. It has worked hard to keep its natural areas pristine. You can find small towns rich in the country's history and bustling cities. Throughout the country, you'll find exceedingly affordable rental options. In Quinto, Ecuador's capital, a one-bedroom apartment in midtown costs about $460 per month; in the country town of Cuenca, you'll pay about $340 per month for the same size place.
See how you like it with a short visit. You can travel there for the summer (up to 90 days) on a visitor visa. Once you've decided you like it, visit the Ecuadorean consulate in the US to apply for a pensioner residency visa. You'll have to prove you're getting at least $800 each month from a government recognized pension source. You also must purchase health insurance.
Ireland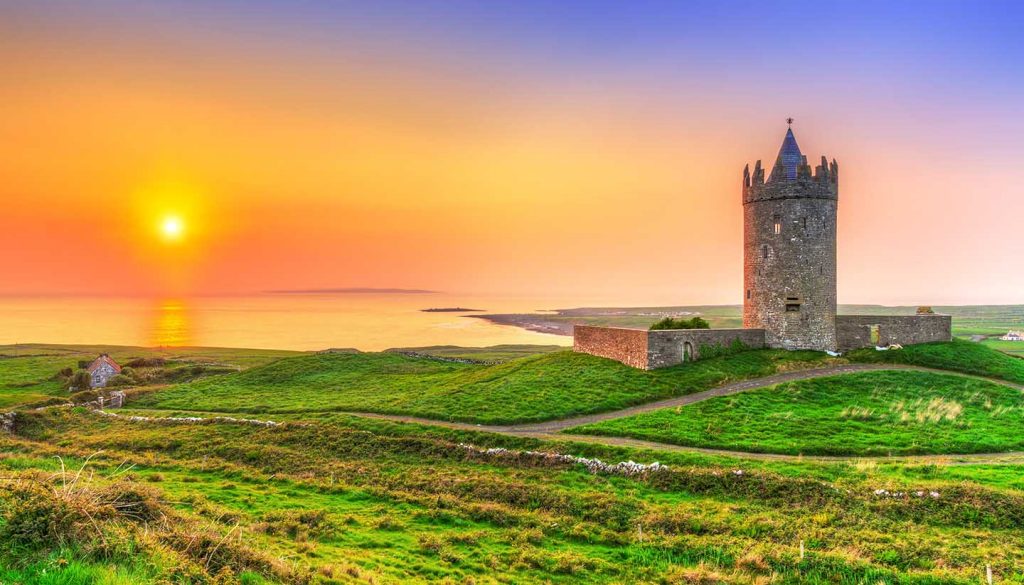 Despite being known for castles, Ireland does have quite a few affordable places to live. The people are friendly and the culture deep. When you choose to vacation, you have the United Kingdom and Europe for nearby choices.
Avoid expensive large cities like Dublin and settle instead in County Mayo, Roscommon or Monaghan. You can purchase a home for less than $100,000.
Ireland offers great health care and modern hospitals. If you are not a citizen of the European Union, you must purchase health insurance.
There's no retirement visa for citizens outside of the EU. A "D" class visa let you stay for three months. After that period, you can submit an application to be declared a "person of independent means." You must show proof of your financial resources. In general, you need to be able to provide you have the equivalent of an annual income of 50,000 euros (approximately $58,000). That's a per person figure, so couple's need to show they have 100,000 euros as income per year. You'll also need to show you have adequate savings for emergencies and purchasing a car or home.
Chile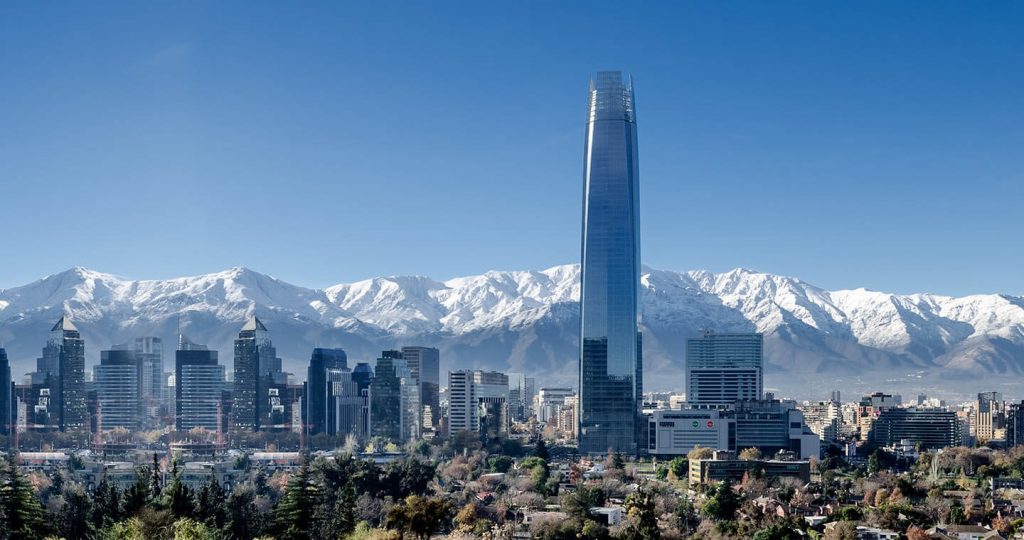 Chile also offers friendly citizens, exquisite beaches and majestic mountains. You'll find bustling cities and mild weather. It's politically stable and residents of this South American country live in comfort and safety.
For approximately $1,000 a month, you can lead a middle-class lifestyle. It pays for housing and other basics anywhere in the country, essentially. Add a few hundred to eat out often, hike and travel the country's natural splendor.
Visit Chile a regular tourist visa. Once in the country, you can apply to change the visa type to retirement or income visa. That lets you remain in the country for one year. You must remain there at least 180 days out of the year to submit an application for permanent residency.
Unlike many of the countries, it has no minimum income requirement, plan for $1,000 per person per month for the initial two years.
Uruguay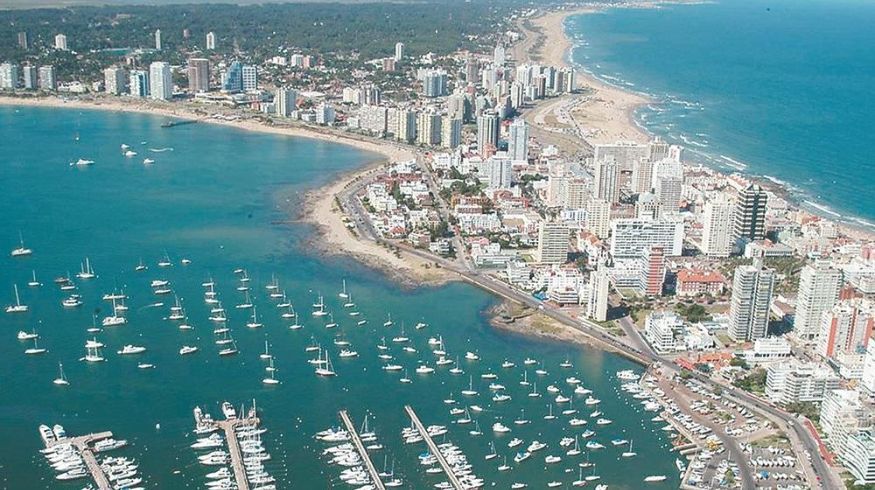 As one of the most affluent countries in South America, it might surprise you that Uruguay made the list. You'll find a democratic government, Old World charm, modern infrastructure and amenities. You still get the four seasons of the US, but in South America on white sand beaches.
You can live in its second largest city, Salto, for only $800 per month quite comfortably. That covers housing, food and clothing.
You can purchase Uruguay's mutualista health care plan for about $100 a month. That provides you access to clinics and private hospitals.
You have visa choices in Uruguay. The rentista visa requires you provide you have a monthly income of $1,500 per person. The foreign retiree visa lets you have duty-free import of personal items but requires an attorney to obtain. You will find it easy to gain residency but not citizenship in this country.
France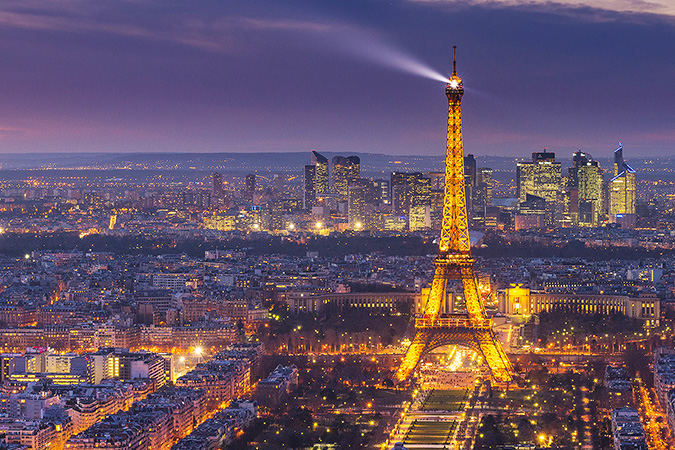 Forget the cities in France and settle instead in a small town. The town of Pau, on the border of France and Spain offers affordable living and mild weather. You can find a one-bedroom apartment in downtown for about $500 a month. Eating out costs little, too. A couple can enjoy a fine dining date for about $46.
The Mediterranean university town of Montpellier provides another affordable option. A one-bedroom apartment costs between $500 and $750.
The country has high quality health care and hospitals. You will need health insurance.
Once you know that you want to settle there, apply for a long-term visa at any US location of the French consulate. You need to provide financial stability documentation such as Social Security statements, bank account data and investment reports that shows you can afford your trip to France. You also must show you have health insurance that covers French travel. You can renew the visa annually. Each renewal requires current financial documentation.
Thailand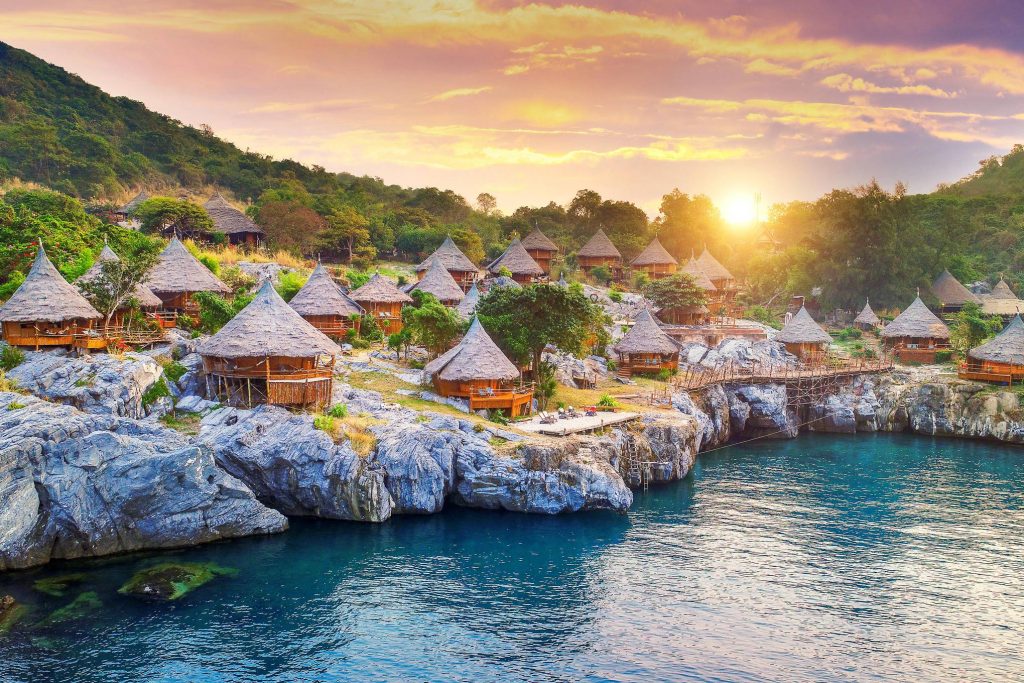 You'll need to make about $24,000 to live in Thailand. While that's a bit more than some of the countries, you can live anywhere in the country on that income – from the city of Chiang Mai or the island of Koh Samui. It costs about $1,500 to $2,000 a month to cover your expenses in the country.
Both Chiang Mai and Bangkok have modern, high-quality health care. The country offers a stable political climate and quality police force.
Once you know that you want to live there, apply for a one-year retirement visa. You must provide you have an annual income and savings of at least 800,000 Thai baht (approximately $24,000). You must check in with Thai immigration authorities every 90 days.
Italy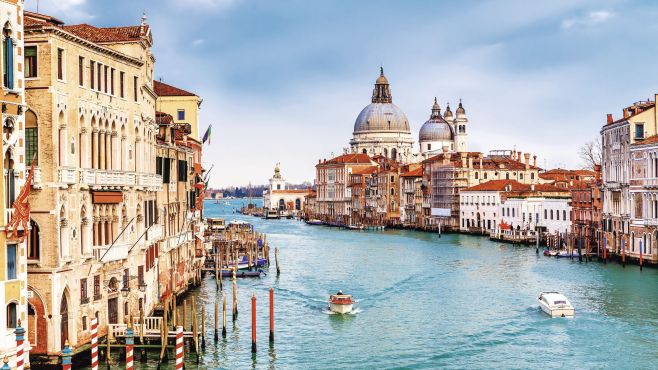 Enjoy the climate, culture and cuisine of Italy. You'll find the Basilicata region extremely affordable. You could purchase a home there for about $32,000. If you prefer to rent, try the town of Matera, where a one-bedroom apartment rents for just under $600 a month.
The beaches of the Puglia region cost even less. You can dine on fresh seafood daily.
There's no specific retirement visa. You'll need an elective residency visa. You must prove your annual income of $35,000 per person based on pension, Social Security, 401(k) and/or other liquid assets.
You also must also provide your medical insurance and rental agreement. When you become an Italian resident, you can purchase coverage under its health care system for about $400 a year per person. Its health care system ranks second in the world, according to the World Health Organization.
Peru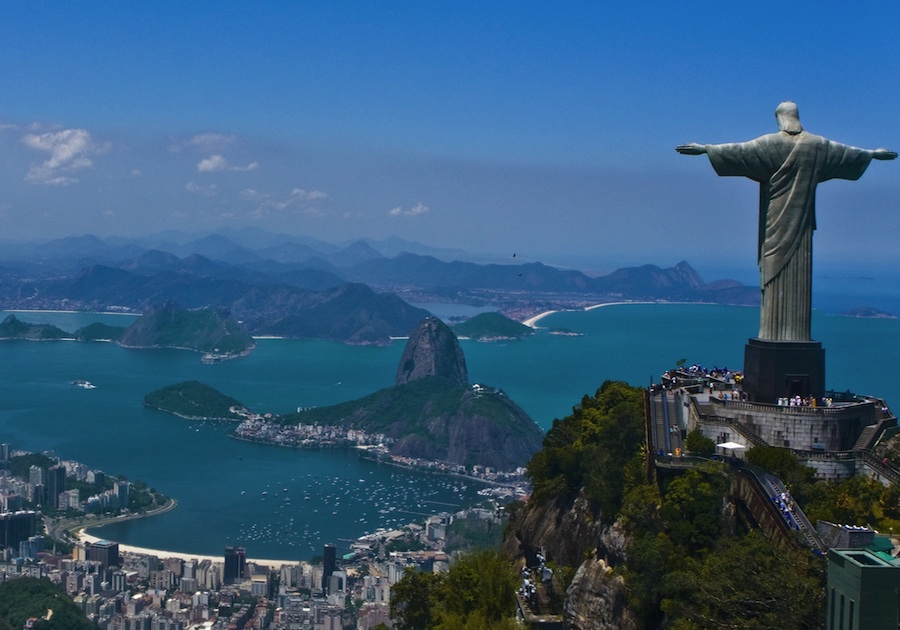 Enjoy the adventure of Machu Picchu, ancient ruins and exquisite beaches. You'll need about $1,500 per month to live comfortably. You can rent an apartment for about $225 per month in Arequipa and Cusco. A couple can dine on a fine three-course meal for $10 to $12.
You'll need health insurance. You can use public health care and private clinics. You may have trouble with altitude sickness early in your visit, due to the country's high elevations.
Apply for its retirement visa, the rentista, which you can renew. You must provide documentation of a monthly income of $1,000 for a single person and an additional $500 per dependent. This visa provides a tax exemption from taxes owed on other Peruvian visas.
Slovenia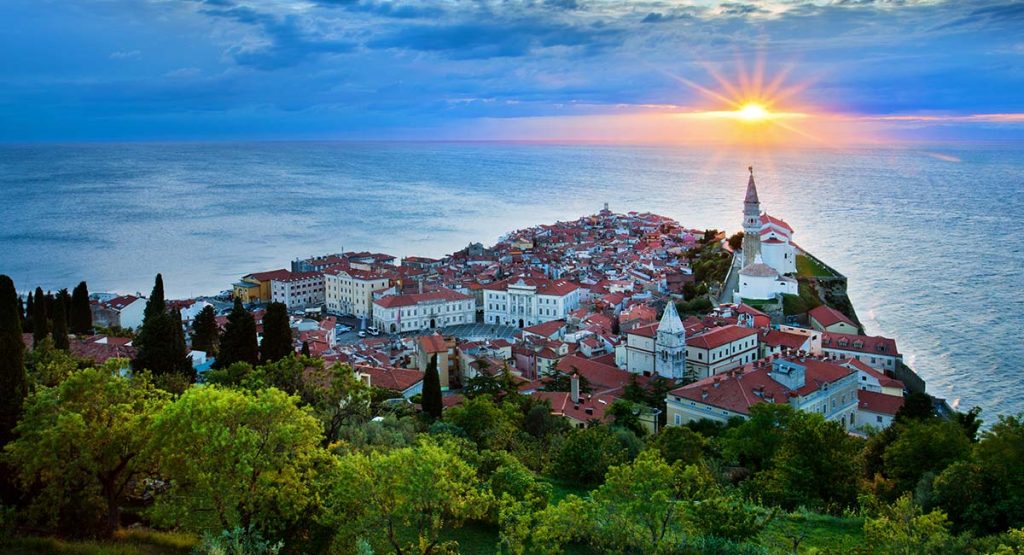 The eastern European hotspot, Slovenia, offers beauty and affordability. Explore history, experience four seasons and enjoy the outdoors.
You can rent a one-bedroom apartment in Ljubljana, its capital city, for $550 a month. Groceries and local food also boast reasonably prices.
You'll need to pay for the required state health insurance. It provides full health care coverage. You can add private health insurance, also.
There's no retirement visa for citizens of nations outside of the European Union. You need to apply for a one-year temporary residence permit while in your initial country of residence. Once there, you must renew it annually for five years. At the five year point, you can apply for permanent residency. You must prove an income of approximately $1,000 per month.
Spain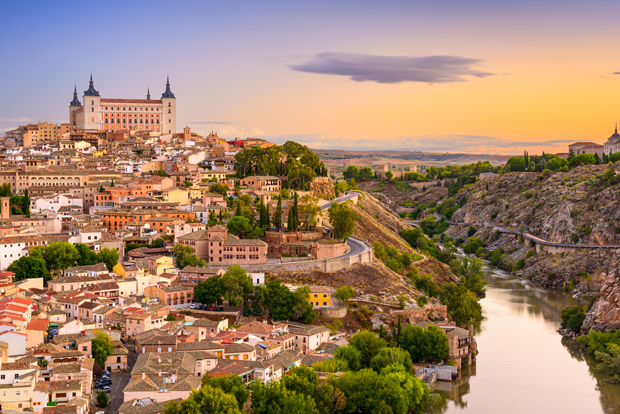 Ignore locations like Barcelona which cost as much as living in the US. The town of Valencia offers affordable accommodations such as one-bedroom apartments for $630 per month. Enjoy warm, sunny weather, cheap food, nature and nearly non-existent winters. You can easily vacation throughout Europe from there.
As affordable as the country is, you need to prove you could live in its expensive areas. Application for a retirement visa requires proof of $2,500 per month income, which equals and annual $30,000. Also, submit documentation that your health insurance works in Spain. You must apply for and receive a foreign visitor number (NIE) so you can open a bank account and pay utilities.
Portugal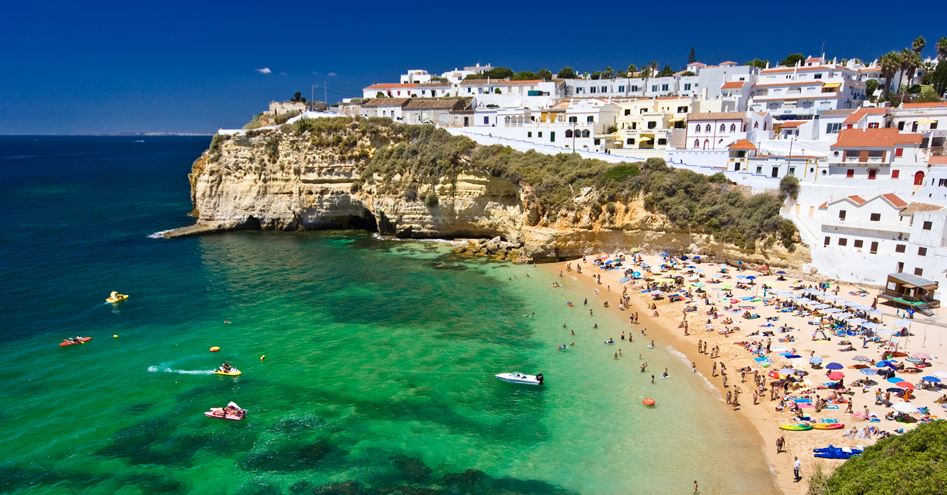 Explore sunny beaches and rich history in Portugal. It borders Spain, so it also provides more than 300 sunny days annually. It's political stable, teeming with delicious, fresh seafood and fun to explore.
In small towns, you can rent an affordable apartment. Purchase insurance so you can access private health care.
Your first step is to visit the Portuguese consulate in the US to apply for a residence permit. This requires a valid passport, proof of income, health insurance and submission of a criminal background check. This gets you into the country. You then apply for permanent resident status after arriving in Portugal. There's no set minimum income, but the country requires you provide documentation of "sufficient income to sustain you."
Malaysia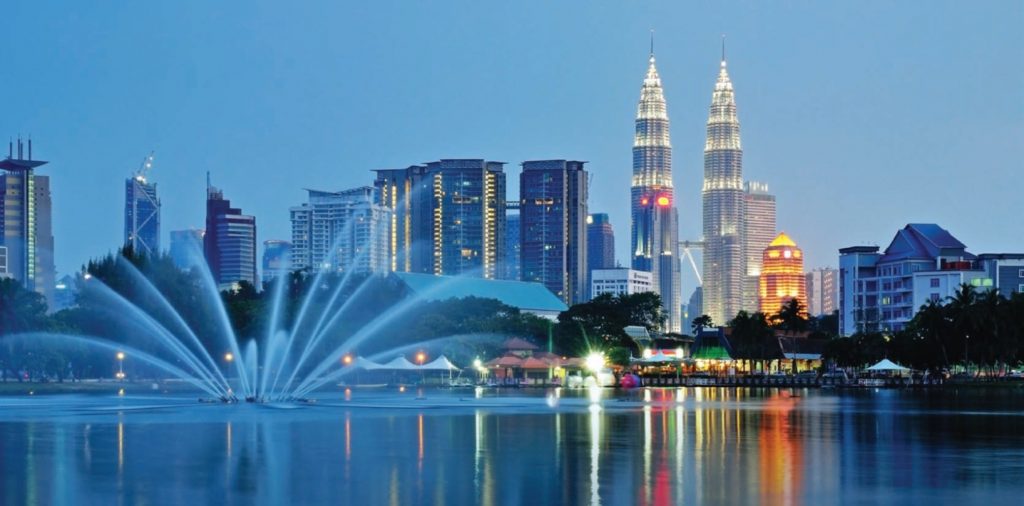 In Malaysia, you can rent a one-bedroom apartment for $550 per month, even in Kuala Lumpur, the country's capital. If warm weather and delicious food appeal to you, Malaysia may be for you. Winter brings monsoon season, so be prepared for the rains. Avoid the Sabah region.
Its islands offer an even cheaper cost of living. In Penang, you can rent a a one-bedroom apartment for $290 a month.
You can use its high-quality health care system and access both public and private clinics.
Apply for the renewable 10-year visa. Those 50 years old or older can apply but must document their monthly income of a minimum $2,386. You will need liquid assets of approximately $83,500.
Malta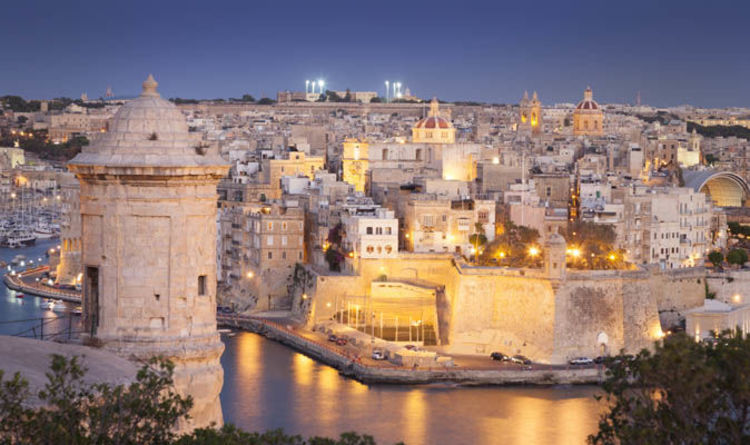 Malta keeps growing its expatriate community and its business community. Living costs remain cheap though. It boasts a temperate climate and rich culture in a Mediterranean locale.
A one-bedroom apartment in St. Paul's Bay, Qawra or Mellieha rents for $450 a month. You can access its highly rated health care system. Another plus is that English is an official language of Malta.
Apply for either its renewable one-year visas for pensioners or self-employed people. You can work your way up to permanent residency once you're in the country.
Panama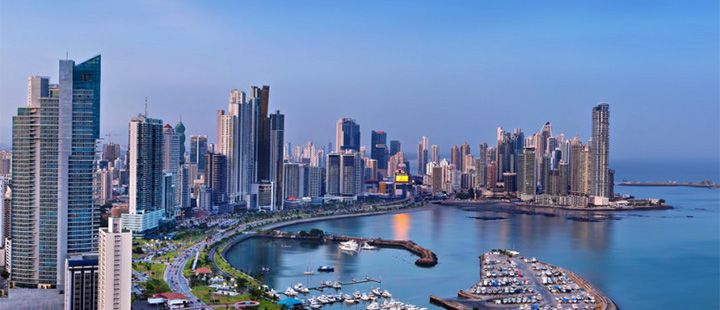 Locations throughout Panama provide affordable choices. You could live in Panama City affordably. Rent on a one-bedroom apartment costs $1,000 per month. Food is also reasonably priced. A couple can have a fine dining data for about $50. It offers high-quality health care and low taxes, plus sunshine and nature. While its official language is Spanish, most people also speak English.
Apply for its retirement program, the visa pensionado, by providing proof of a monthly income of $1,000 from a recognized US source. You can reduce your monthly income requirement to $750 if you purchase a property worth at least $100,000 in the country. The visa provides medical care discounts, plus travel and utility discounts. This visa provides no age requirement.
Mexico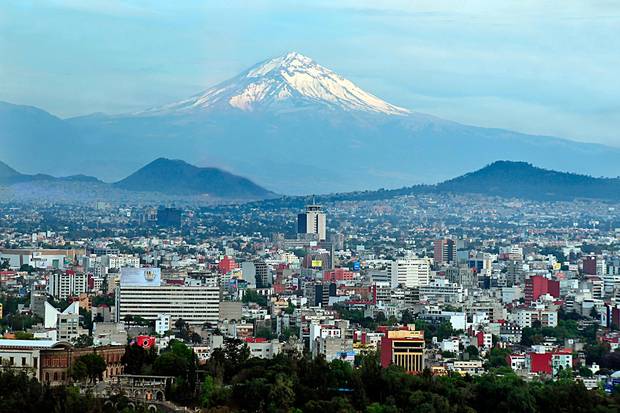 The country of Mexico offers great retirement opportunities but avoid its big cities which experience very poor air quality. Choose its white sand beaches of the Yucatan peninsula. You can rent a one-bedroom apartment for about $200 in Merida. Explore the Mayan complex at Chichen Itza and shop businesses you already known like Petco, Starbucks and Walmart.
You can use your US medical insurance by crossing the border back into the US. Otherwise, just pay out of pocket for occasional medical needs.
Apply for a temporary resident permit. This lets you travel back and forth between the US and Mexico for up to four years. You can then apply for a permanent resident visa.
You must prove an income of at least $1,400 monthly for the last six months from investments, pensions, Social Security, etc. You can also prove savings of $23,500 during the past year. Once you choose to apply for permanent residency, you must provide proof of at least $2,325 monthly income for the last six months or savings/retirement income of $93,000 from the prior year.
Costa Rica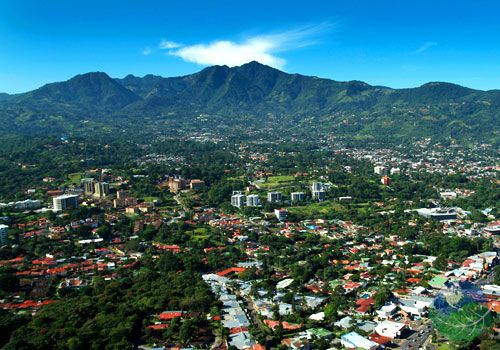 Costa Rica wins for the most affordable spot to retire. It is stable politically, safe and provides gorgeous beaches and forests. Even coastal living does not cost much in the towns of Dominical, Ojochal and Uvita. You can live on $1,000 per month comfortably and enjoy the country's many amenities plus its medical care.
To qualify for the pensionado program you must show proof of income of $1,000 or more per monthly income from Social Security or an established retirement fund. The country does not count IRAs or 401(k)s. You need to purchase into its public health care system. You can also purchase private health insurance.
Algarve, Portugal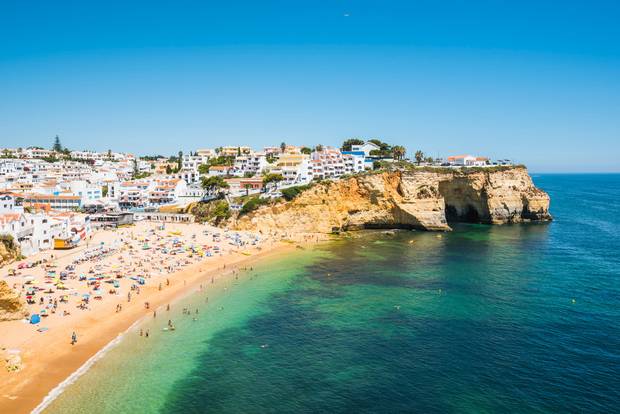 For those that are looking to retire someplace exotic, this is a fantastic option. They offer a wonderful day to day life, tons of gorgeous beaches and golf courses, over 3,000 hours of sun every year, basically no winter, and healthcare that is nearly free. This is a great place for older people to retire if they are looking for a unique and interesting place to retire. They also speak English making it a great place for native English speakers.
Scottsdale, Arizona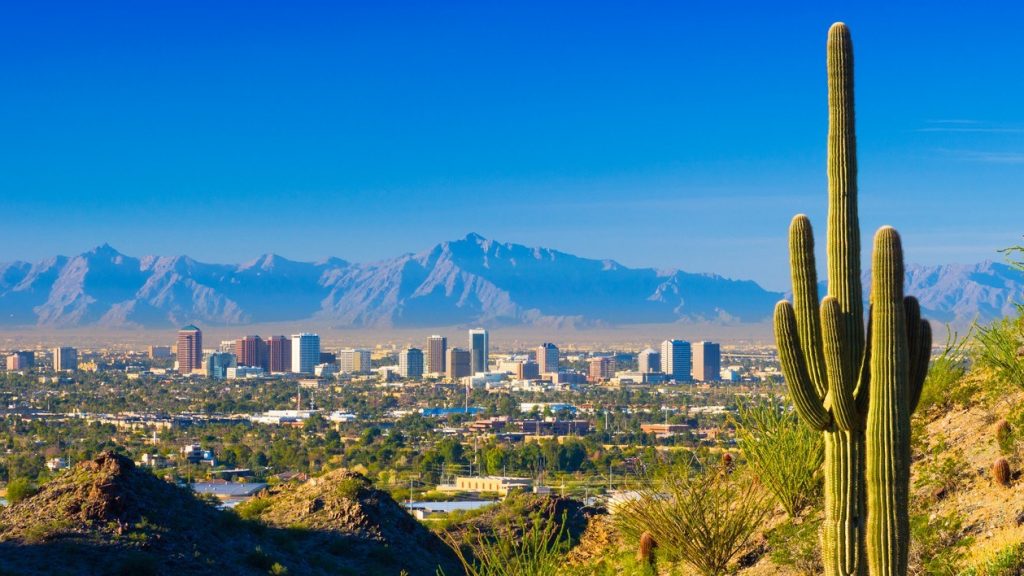 This is a fantastic place to retire for those that want a relatively small community to retire to. They offer a city of 200,000 people, parks and streets that are stunning and beautiful, and scenery that you will never get tired of. It is also close to Phoenix so you can get to the big city if you want to without having to live there. The city is also arid most of the year so you are not going to have to deal with tons of snow and cold.
Cape Coral, Florida
If sunshine is your cup of tea, Cape Coral is your best bet. This city is located on the Gulf Coast in Florida and is the quintessential Florida lifestyle but is not overly expensive as in much larger cities like Miami. The cost of living is far less than other, larger cities in Florida but you still get the fantastic tropical feel. The area is known for its pleasant climate and for its low crime rate as well as the nearly always sunny weather.
The Woodlands, Texas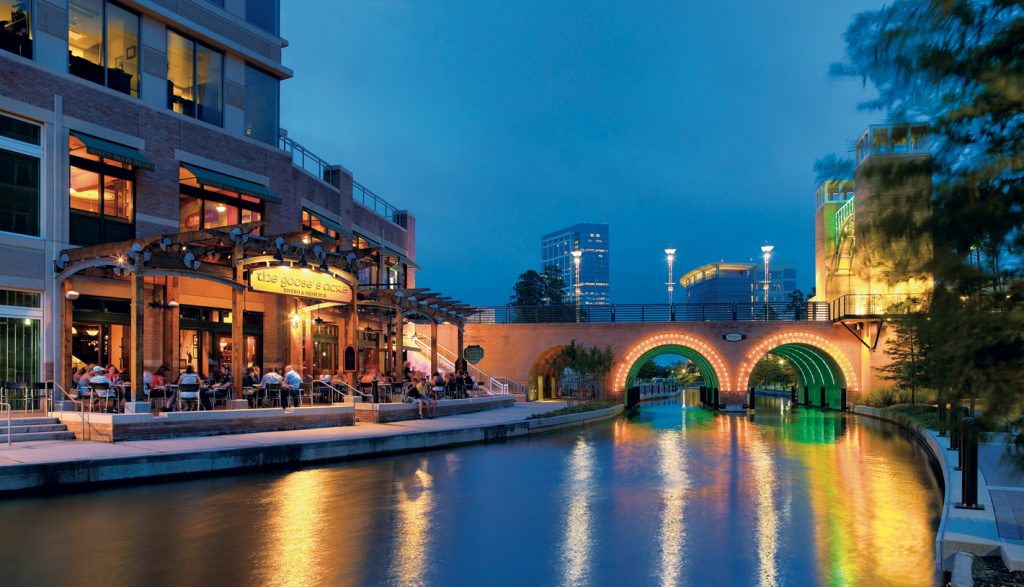 This fantastic suburb of Houston is a gorgeous place to retire to. The population is relatively low with 100,000 people living there. The area is pedicured and well manicured and has housing that is stunning yet low cost. Median rent in the area is about $1,300 which is low for the area and it has a low crime rate, weather that is nearly always warm, and a short drive to Houston and other large areas.
Torrance, California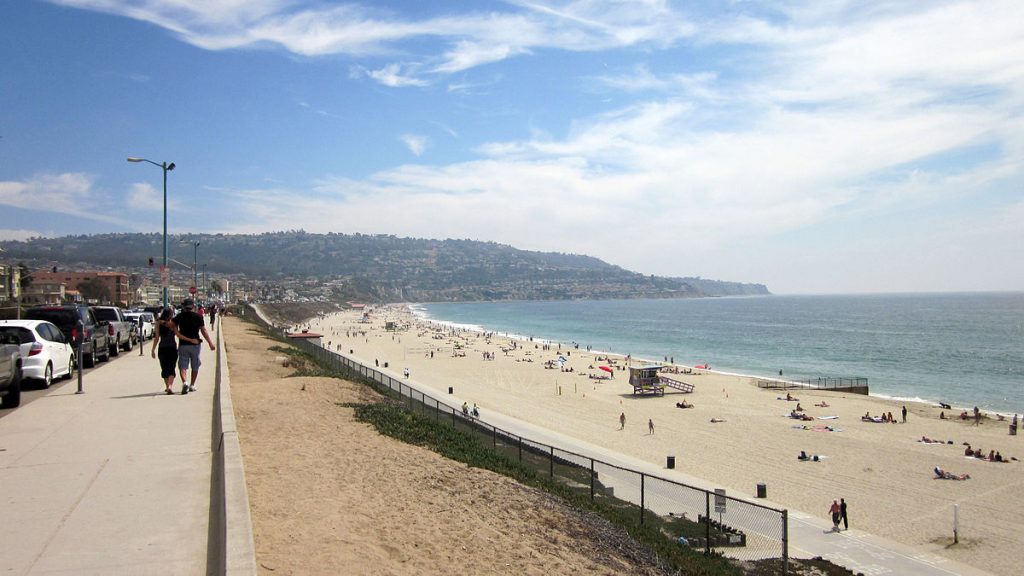 For those that prefer the west coast, Torrance is a great little suburb. This area is close to Los Angeles but does not have the huge cost that the big cities do. This area offers tons of California sunshine and beauty as well as tons of nearby beaches and healthcare that is easily accessible.
Augusta, Georgia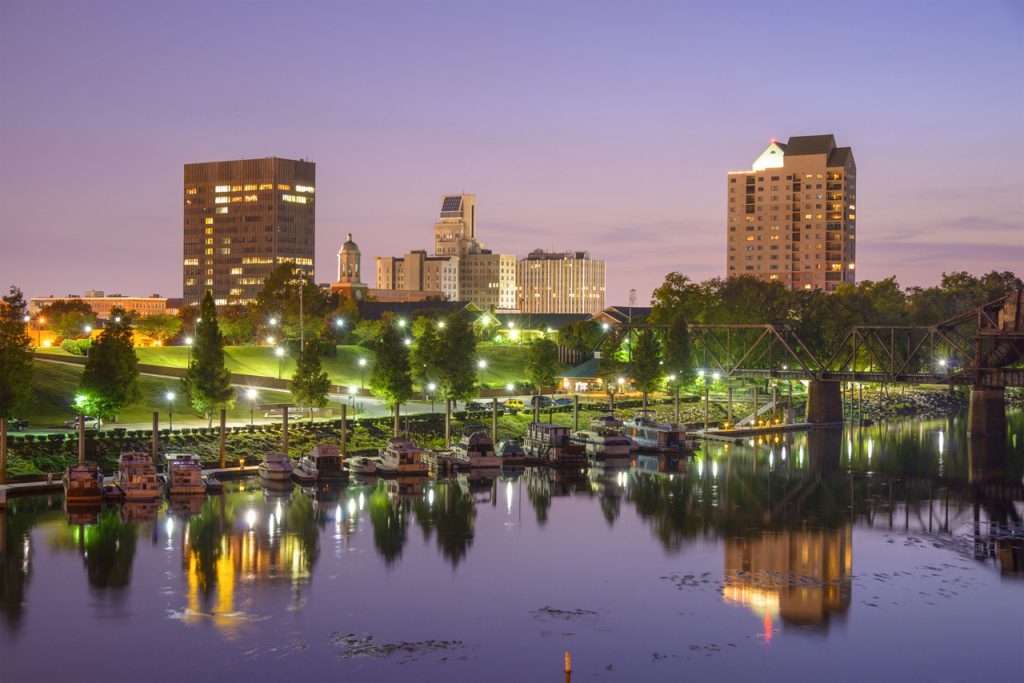 This city exudes southern charm and is perfect for nearly anyone looking for a quiet and beautiful place to retire. With a low crime rate, a high standard for living, and a rich and beautiful history, this area is gorgeous for retiring. The area is also known for outstanding healthcare and has two medical centers that are easily accessible.
Metairie, Louisiana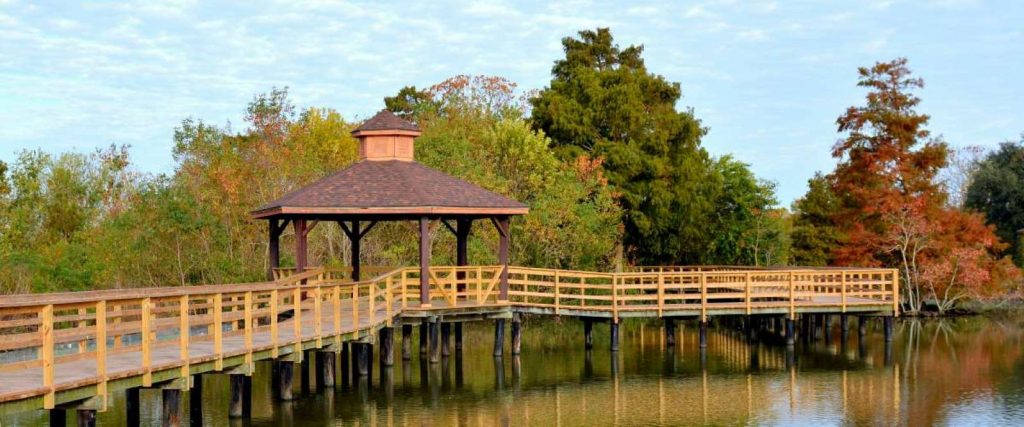 This fantastic southern city is great for anyone that wants a small town feel and a fantastic place to retire. This city has a population of around 150,000 and has a suburban feel but is close enough to the big city that you can get there as needed. The town has a vibrant nightlife and is just a fifteen minute drive from New Orleans for those that want to visit the big city from time to time.
Mesa, Arizona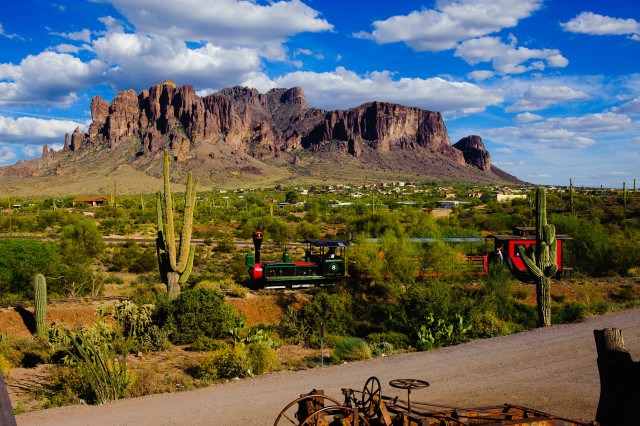 This is a fantastic place for those that have a small monthly income and want to get the most. This is a great area to retire to and has a monthly rent of less than $900 per month. This area is a quiet place to live and offers arid and warm weather nearly every day as well as a well organized city that is easy to traverse and make your way through.
Lakeland, Florida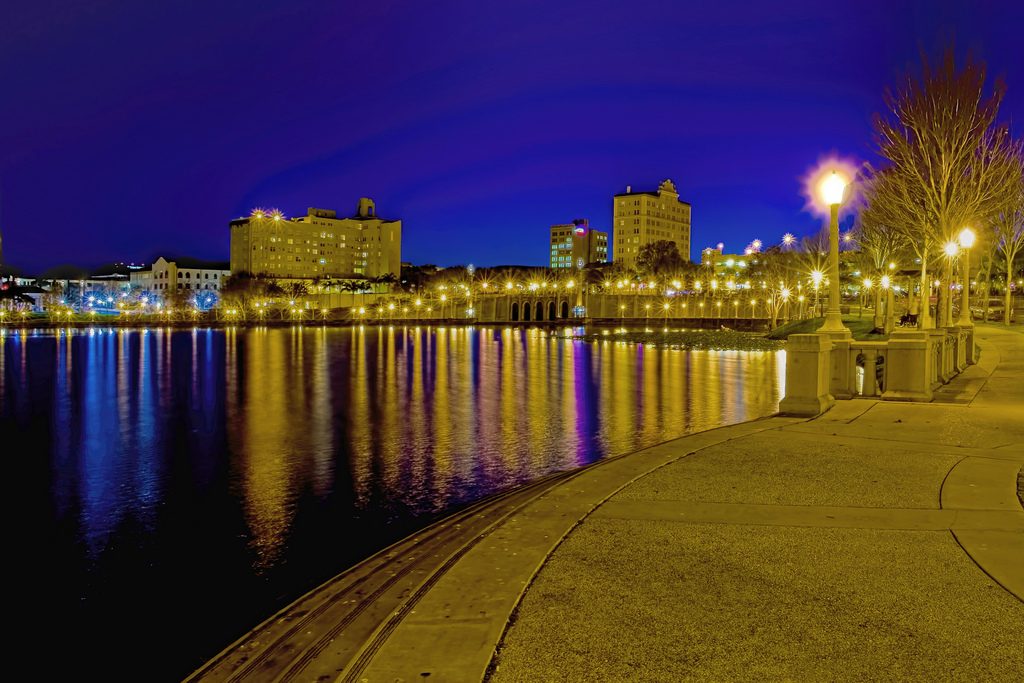 This is a fantastic area of Florida to retire to. This area is right in the heart of Florida away from the coast and is warm all year round. This town is family friendly and is perfect for those that want a small town feel and access to larger cities. It is also great for those that need access to a great number of healthcare facilities as well.
Overland Park, Kansas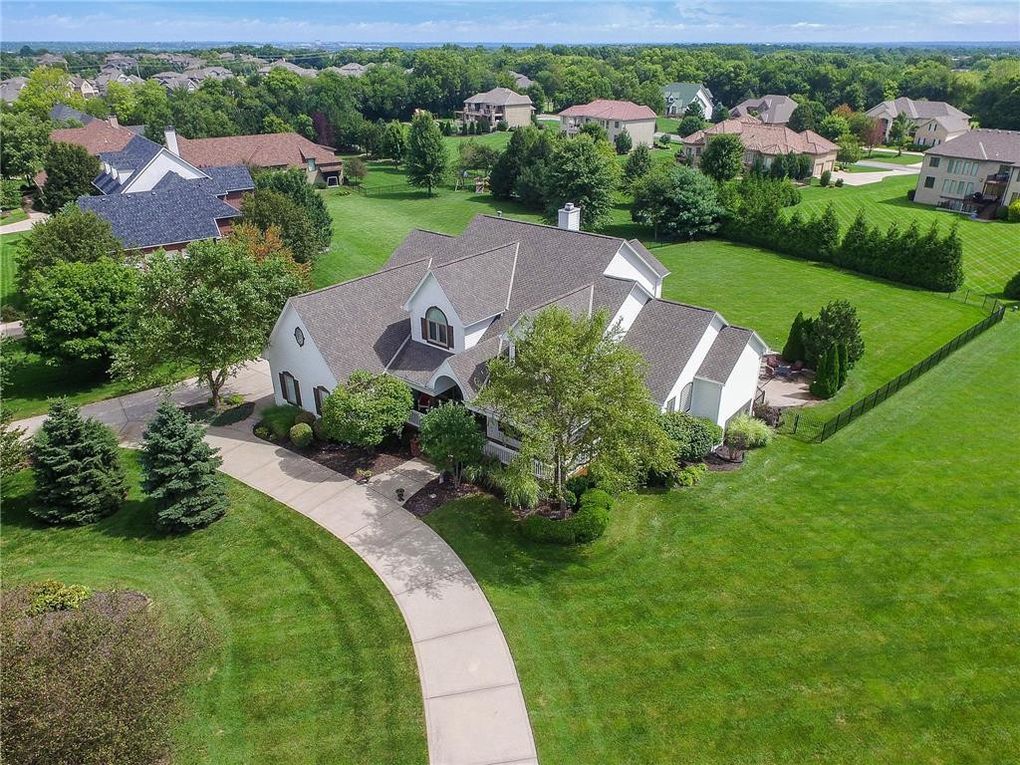 This is a beautiful area to live and is nestled in the middle of the heartland of America. This is a small area and offers a great variety of healthcare options as well as a fantastic summer season. If you love snow, you will be able to see some here as well.
Mobile, Alabama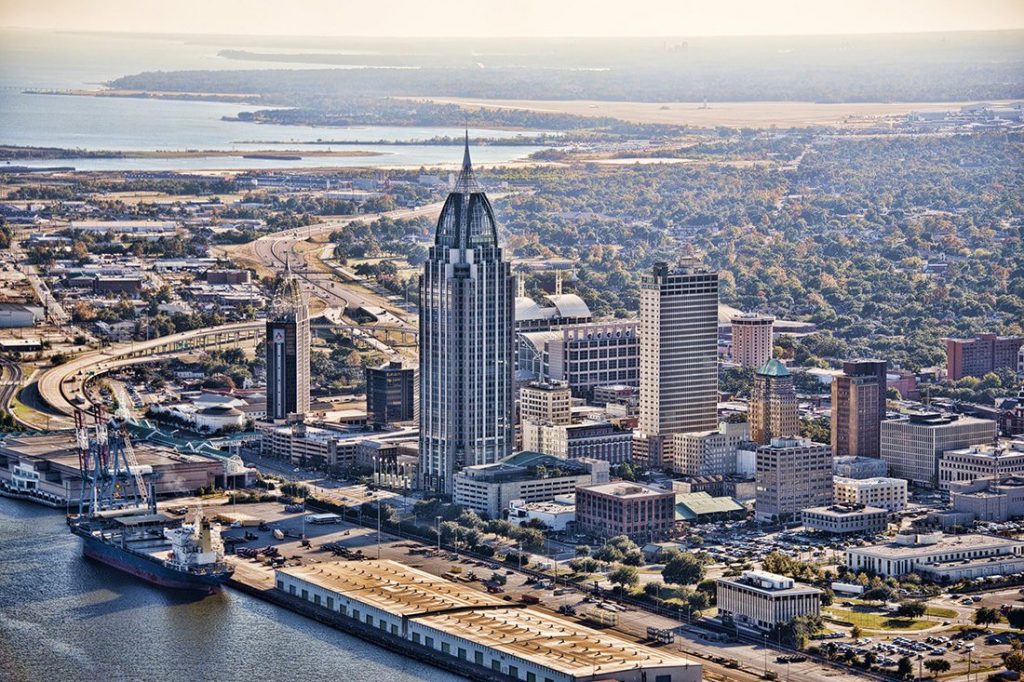 This is a beautiful area to retire to. This is a city that is warm during the summer and that is rainy with little snow during the winter for those that hate ice and snow. It also has two nursing homes and one of the region's best hospitals as well.
Evansville, Indiana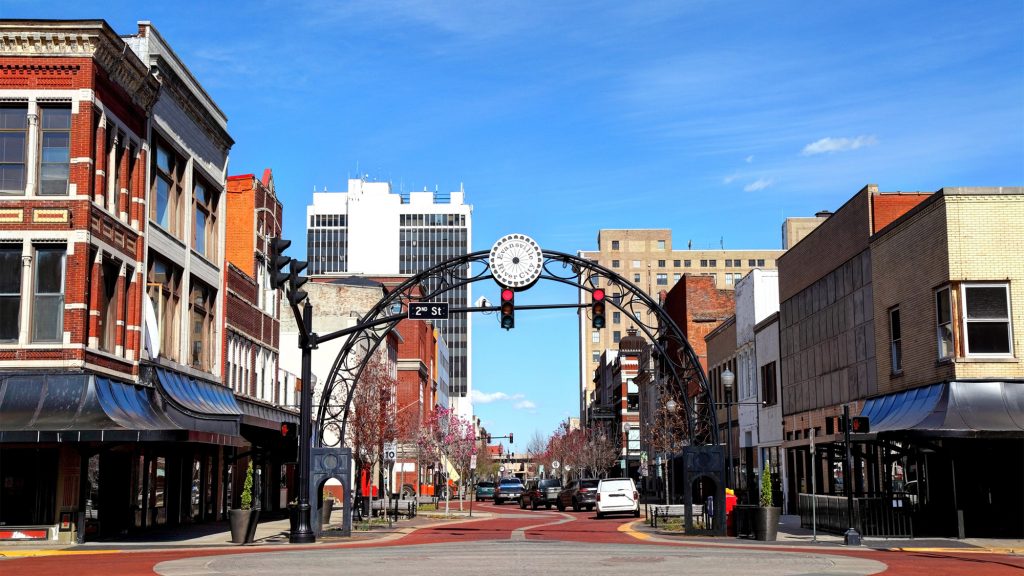 This city has a very low cost of living with the median income being $35,000. This city offers a mild winter with warm summers and fantastic access to healthcare as well. This area is a beautiful area and offers access to larger cities like Indianapolis as well.
Wichita Falls, Texas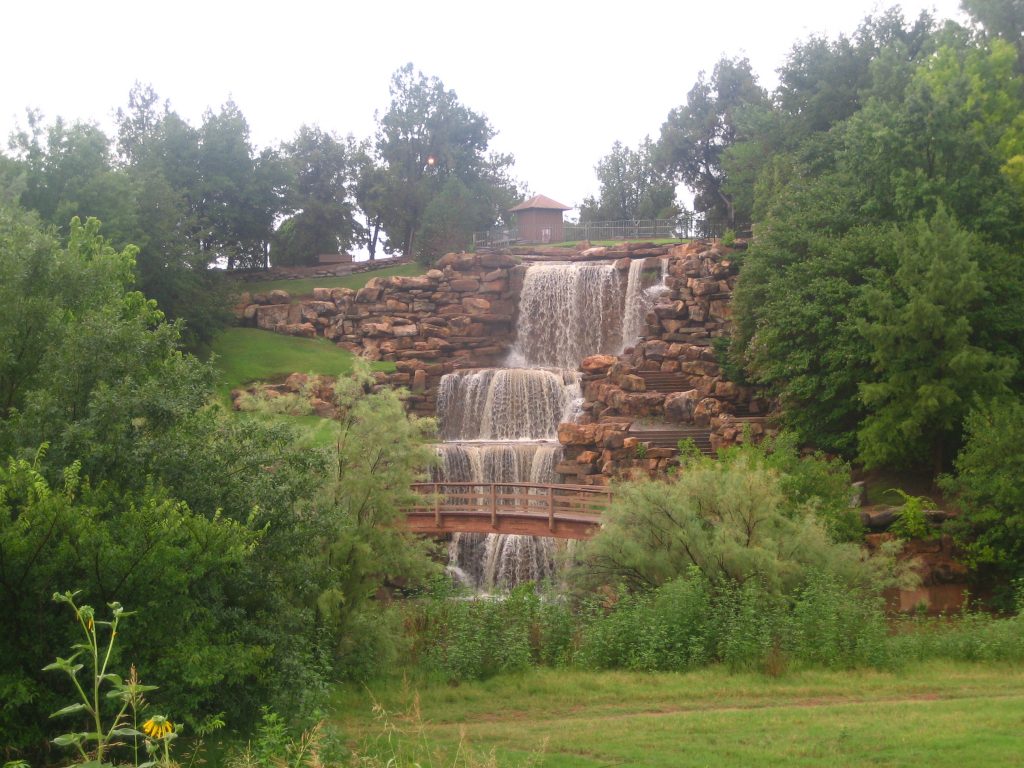 This area is stunning and offers beautiful scenery and nature trails as well as a low population and a low cost of living with the median income being $44,000. This town is also close to Dallas and is fantastic for those that want big city access but that may not want to live in the big city.
Tampa, Florida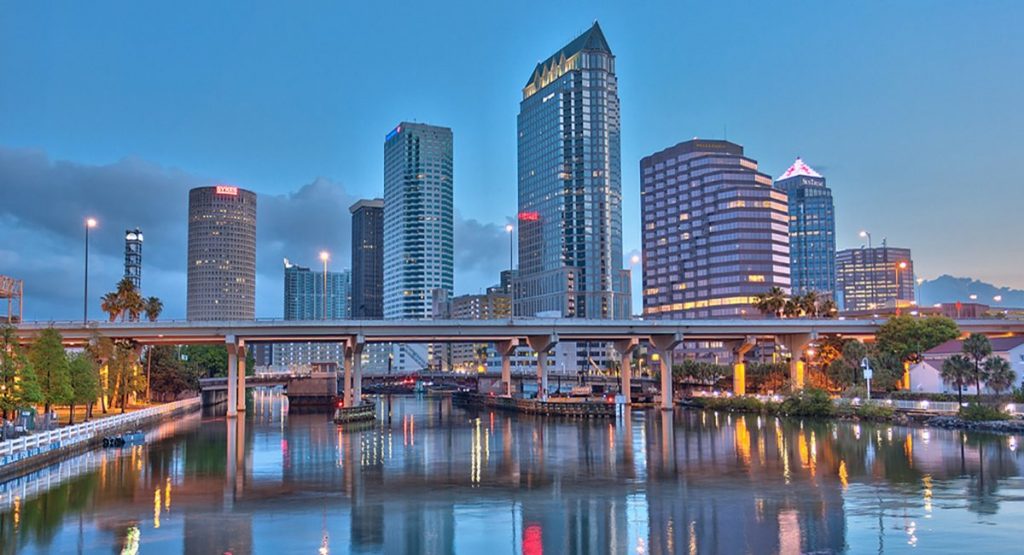 This city is perfect for those that want something a bit different. Tampa is located in a protected ocean inlet so you get access to the beach and the ocean with less chance of things like hurricane and other weather issues. This area offers a population of 350,000 and a low cost of living with tons of hospitals and healthcare options.
Charleston, South Carolina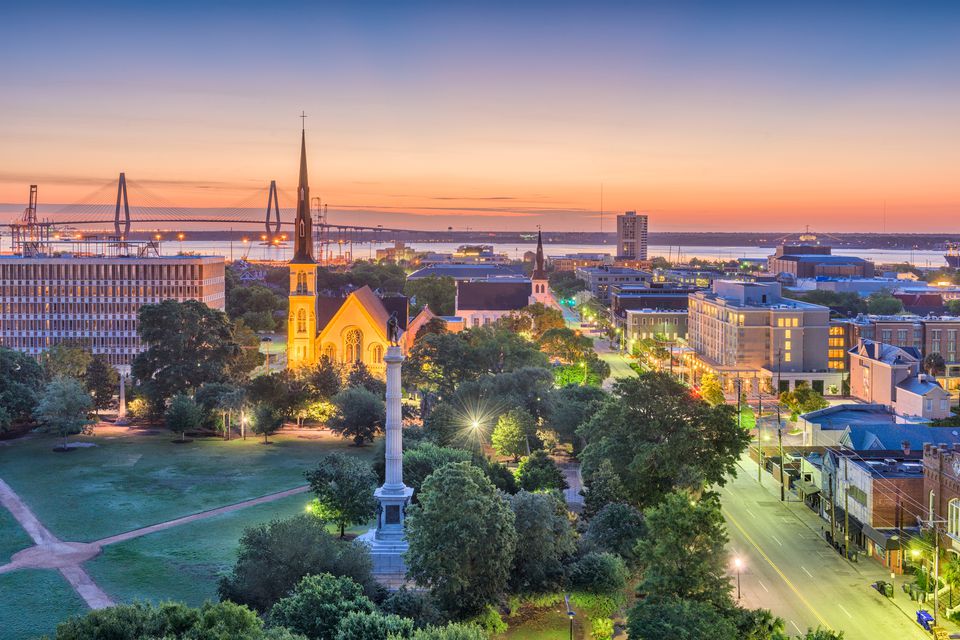 This area is wonderful for those that want an area that is rich in history and that has tons of beautiful beaches, restaurants and more. This area is fantastic also for those that want to do a bunch of outdoor and community based events as well. The city also has two major hospitals.
Springfield, Missouri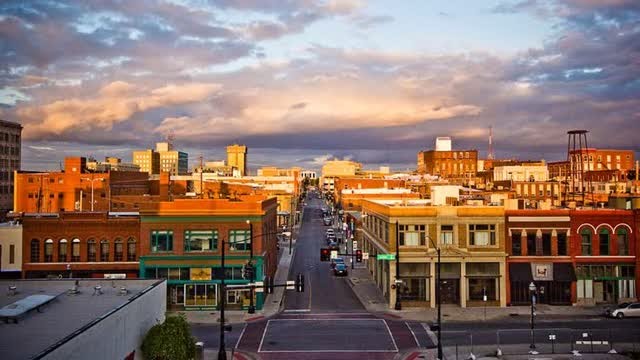 This area offers a very low cost of living with a median income of $34,000 and rent that can be less than $700 per month. This area also offers temperate summers and winters as well as access to larger cities with a short drive.
Cedar Rapids, Iowa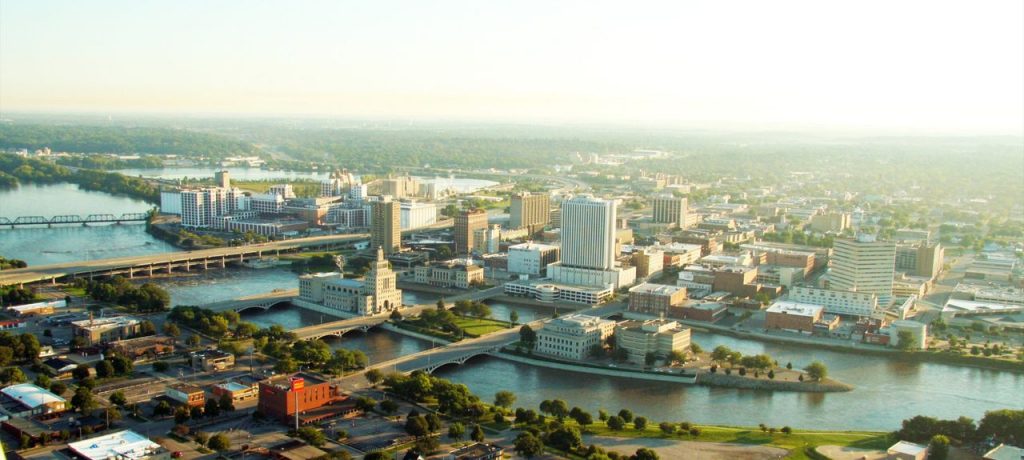 This city is wonderful for those that want a quiet place to retire. It offers a small city feel with around 128,000 population and easy access to the interstate for travel to larger cities as needed.
Las Cruces, New Mexico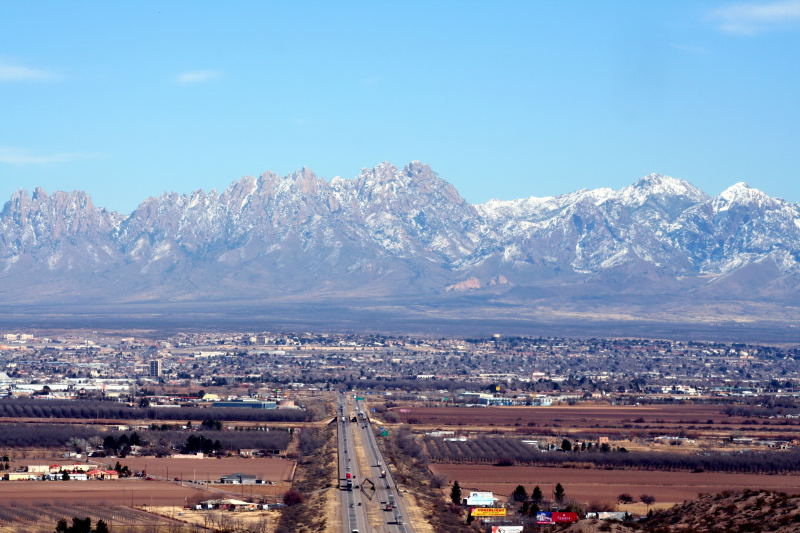 This area offers a very small city of around 100,000 and a low cost of living. It also is a city of vibrant color and culture for a truly stunning place to retire.
Daughter Overwhelms Parents Restaurant With Customers By Posting On TikTok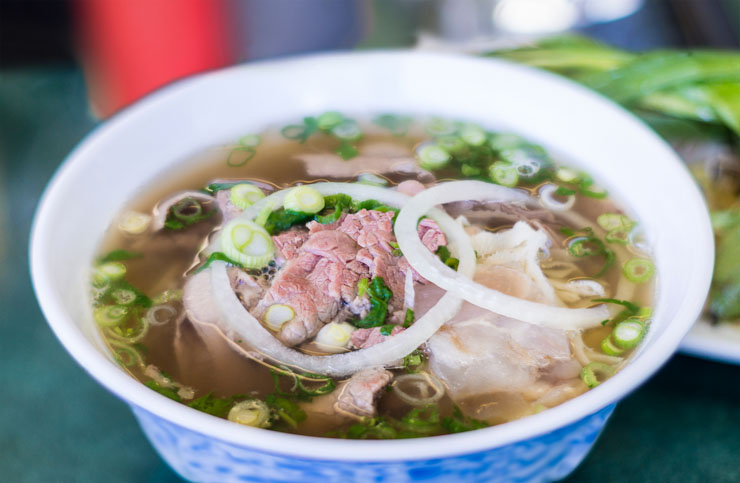 A seven-second video posted on TikTok by Jennifer Le has saved her parents' Vietnamese pho restaurant from going out of business. In the video, Le showed the empty restaurant and her dad looking sad at the register. She then asked for social media's help to keep the restaurant in business. The restaurant is in California and was doing ok before the pandemic, but has since had trouble getting customers to dine in.
The video went viral, and within hours, it had garnered millions of views and shares. People all over the world were touched by Le's message and began sharing the video on their social media accounts. The response was overwhelming, with people expressing their support for the restaurant and their willingness to help.
As a result of the video, the restaurant was flooded with customers, many of whom had never heard of the place before. The increased business allowed Le's parents to keep the restaurant open and the phones are ringing off the hook. The family was overwhelmed by the outpouring of support and expressed their gratitude to everyone who had shared the video and visited the restaurant.
Le's video is a perfect example of the power of social media to effect change. In just seven seconds, she was able to capture the attention of millions of people and inspire them to take action. The video also highlights the struggles faced by small businesses during the pandemic and the importance of community support in keeping these businesses afloat.
Le's video has since become a source of inspiration for many people who are struggling with similar issues. It serves as a reminder that even the smallest actions can have a significant impact, and that we all have the power to make a difference in our communities.