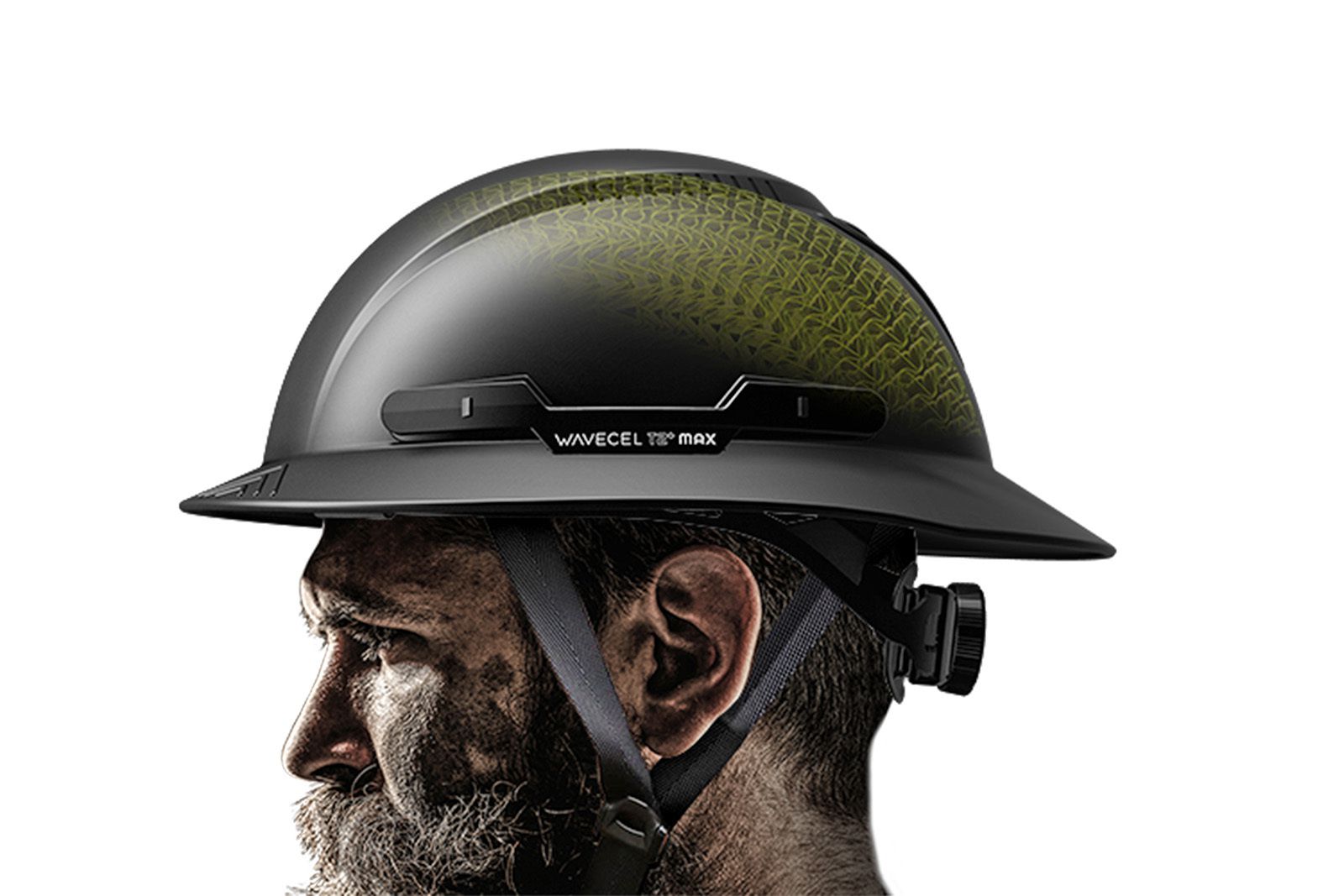 Workers Could Face Less Concussions Due to Modern Hard Hat Design
Workplace concussions, also referred to as mild brain trauma, may be less common with the introduction of the latest type of hard hats.
The technology built into these hard hats prevents not only the kind of direct collision that might cause a concussion but also the kind that can cause the head to swivel rapidly.
Legacy Biomechanics Lab director Michael Bottlang adds, "The human brain is quickly harmed by a rotational force." As an illustration, he uses the phrase "drop like a fly" to describe how a boxer will react to a strike to the chin that induces a swift rotation of the head.
As a result, Bottlang and Dr. Steven Madey, an orthopedic surgeon in Portland, have created a hard hat that can deflect rotational stress. WaveCel, a firm the two guys established to produce safer bicycle helmets, manufactures and sells the product.
Experts in the field of brain injuries have long called for an improvement to what is commonly referred to as "industrial safety helmets," and the WaveCel hard hat is the latest attempt to make that happen.
According to Bottlang, "sadly, today's more commonly worn hard hats appear similar to the versions from the '60s." Alternatively, the Swedish firm MIPS has developed its technology to prevent workers' brains from spinning suddenly while they're on the job.
University of Florida Neurosurgeon, Dr. Brandon Lucke-Wold, with no ties to the helmet industry, argues that modern helmets " manage to keep the brain relatively stationary, so it has a huge amount of potential value."
Educating Employees About Concussions
Adults sustain around a quarter of all concussions on the job, with most occurring in the construction industry. The most common cause is trauma to the head from falling, which can result in a jarring movement.
The fact that hard hats, unlike sports helmets, haven't altered much since their creation a century ago may contribute to the prevalence of brain injuries in the workplace. Lucke-Wold uses a cutting-edge bike helmet on his daily commute since he serves patients who have suffered brain injuries.
The hard hats worn by construction workers he saw while bicycling home today, he says, were very identical to those he saw ten to fifteen years ago. The conventional hard hat has a plastic outside and a webbing suspension system inside. A chin strap and foam insulation on the sides are standard features on some models.
If a worker were to drop a hammer from two stories above, for example, this design would do a good job of preventing serious injury to the brain. Standard hard hats, however, perform poorly in the event of an oblique collision.
Researchers hypothesized that this was because an off-center collision could force the helmet to jerk around inside the brain, causing serious injury. The brain, according to a rising number of studies, is particularly susceptible to rotational torque. The brain is similar to the egg yolk in that it is a soft capsule filled with liquid and enclosed in a hard shell.
An egg's contents may withstand being shaken vigorously without being displaced. However, investigations have shown that if you rotate one vigorously enough, the yolk within will burst even if the shell doesn't break.
The typical hard helmet provides protection akin to an eggshell. Madey argues that they are useful because "they do a task of lowering force." If the spin isn't reduced, though, they aren't as safe and won't do as much to avoid injury.
A sand-resistant helmet
WaveCel was originally developed by Bottlang and Madey to create superior sports helmets.
Honeycomb structures are "a light, permeable material that not only can absorb linear stress, but it also breaks that rotation the way sand does," explains Madey. Several well-known manufacturers have included the WaveCel liner in their sports helmets.
Independent research confirmed that MIPS-equipped and WaveCel bike helmets significantly mitigated rotational force compared to traditional helmets. The research team of Bottlang and Madey revealed that for fall-related head impacts, WaveCel performed better than MIPS.
If Bottlang has one ambition in the coming years, it is to reduce the price which is now between $169 and $189.

Riker's Island Might Get an Enviro-Positive Facelift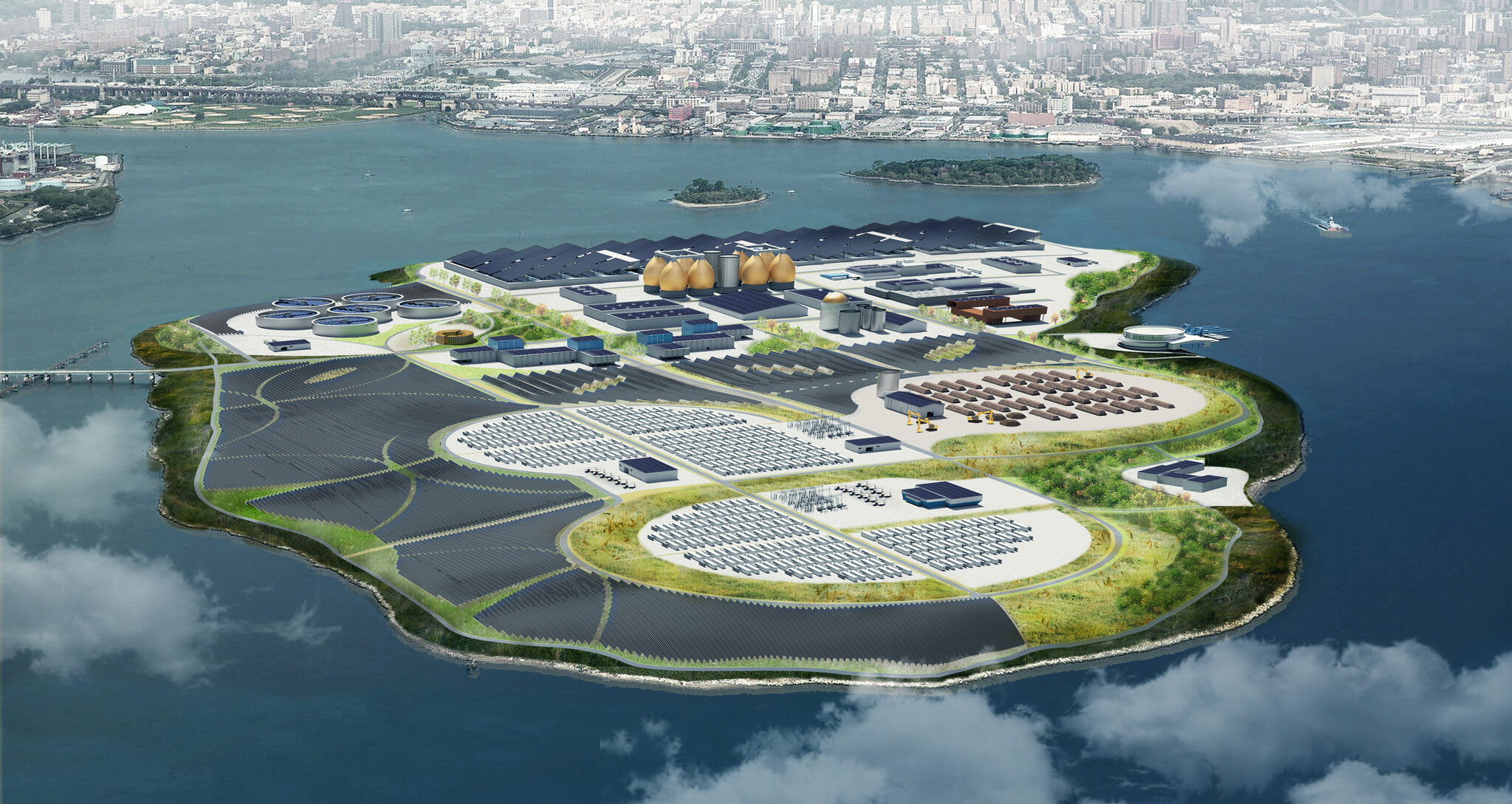 Getting sent to Riker's Island was like a criminal's bad luck ending in a Batman movie. For decades, the location has been the New York City prison for the worst of the worst, including much of organized crime too dangerous to be held anywhere else. Being sent "up the river" literally meant spending a good chunk of one's life on Riker's Island as an inmate.
Today, however, the same dreaded location is being planned for a major makeover. Instead of more jail cells and prisons, Riker's Island is getting bounced around as the new home for a green energy hub, literally. Some of the plans project that the location could produce enough power to juice up at least 45,000 homes on a regular basis. While all this project is basically conceptual ideas, it's part of a bigger movement to finally do away with New York City's reliance on gas-burning energy.
Riker's Island itself was put on the path of decommission and shutdown last year. By 2027, the once infamous destination will no longer be home to the City's worst criminals. Instead, with the prisoners remaining moved elsewhere, the Island is instead expected to have its own version of real estate plastic surgery.
Location-wise, Riker's is actually in a very good spot. It's within the overall immediate range of one of the busiest airports in the country, La Guardia. The Island itself is extremely solid and more than capable of handling heavy infrastructure without worry or sinking. The combination makes the Island ideal for a power generating plant that could conceivably put out some 275 megawatts of energy as well as storage six times that size. And in doing so, that same plant could eliminate the current five gas-fired plants the City relies on for major energy production.
Of course, a good thing can't be understated. In addition to an energy production plan, the planning team determined there is also enough room on Riker's Island to operate a new wastewater facility. Instead of being the location where the human trash is sent for prison time, the Island would be ideally the place where trash is made good and useful again, at least in terms of wastewater. The Island is so big, it could could handle facilities replacing old systems both in the Bronx as well as Queens and Randall Island.
In a nutshell, the closure and repurposing of Riker's Island is a bit of a godsend for the City administration in terms of future infrastructure asset-siting. Instead of having to struggle with eminent domain procedures on existing property, including tear-down of dense property mid-city, the City management could instead work with practically a clean slate on the Island.