Widow Loses $1,080,762 After Falling Head Over Heels For A Scammer On A Dating Website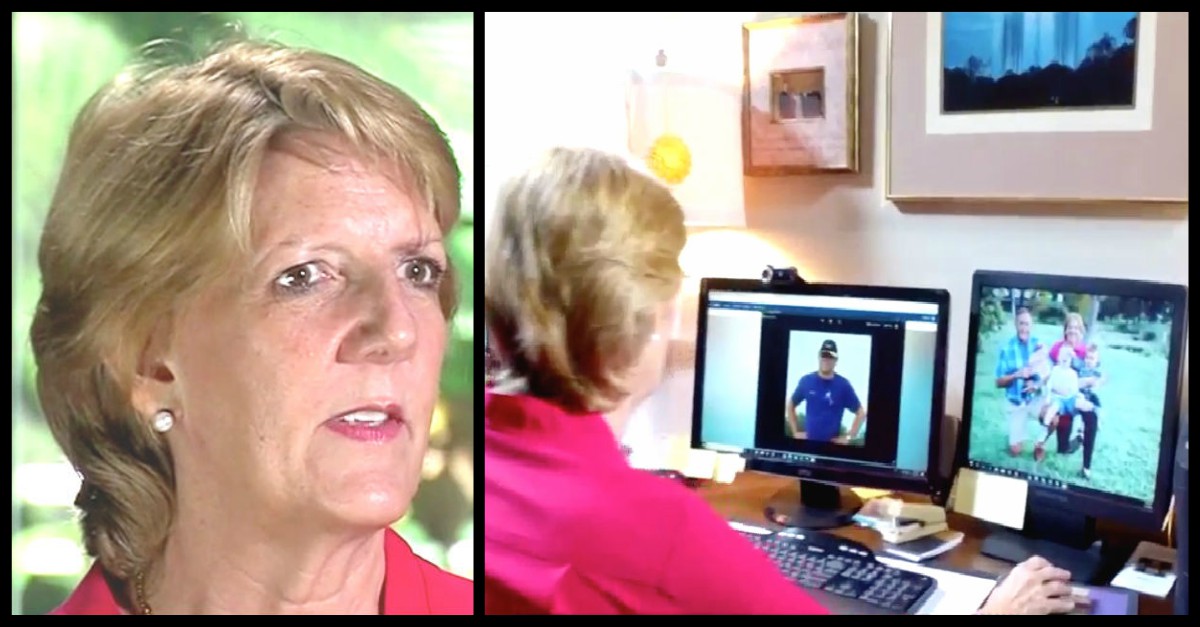 Debby Montgomery had a wonderful life with her husband and they were blissfully happy. When she met her loving husband, she was a US Air Force Intelligence officer. When she retired from the Air Force, she got a job at a bank and was trained to detect fraud. She had a perfect life until she lost her husband. When he passed away, she thought that she would never find happiness again.
When she was in her early 50's, she joined a dating website. She believed that she was ready to date again and she wanted to meet someone with the same values as hers. It didn't take long before she began talking to a British contractor online named Eric Cole. Debby recalls how she felt when she first started conversing with Eric and she began to fall in love. Debby said, "It was fun. I felt like I was 16 years old again. My heart was full of hope and I even had butterflies. It was amazing."
Eric sent Debby thousands of love letters. Then one day, Eric said that he had a tough week financially so Debby offered to send him $40 to help out. Soon, Eric was asking for more and more money. He told Debby that he had made a poor investment and that he would be losing his car and even his home. Debby had been talking to this man for almost two years and she trusted him. She kept sending him money to help him out. Eventually, the total amount of money that she sent totaled $1,080,762. Debby says that Eric and his problems had taken over her life.
Finally, Eric came clean. He told Debby that the entire relationship was a sham. He told her who he really was and that he lied about everything just to get Debby's money. At first, she couldn't believe it. She was an intelligence officer in the military. She had a job in a band where it was her job to detect fraud and she allowed this man to bilk her out of her life savings. Debby's heart was broken and so was her bank account. She decided to contact the FBI to find out what she could do.
According to WPTV West Palm Beach, the FBI reported that in 2016, Americans lost $1.3 billion to scammers like "Eric." In many cases, it is impossible to find the scammers so that the victims can get their money back. This was the case with Debby. There was no chance of her getting her money back, but she is determined to keep something like this from happening to anyone else. She has held speaking events, she has done interviews with television stations and newspapers, and she even has a blog where she has told her story again and again. She wants people to know what happened to her so that people know that things like this actually happen. Debby says that she could have wallowed in her self-pity but she didn't. Although "Eric" will never be prosecuted and she will never see her money again, she says that she will make sure that something good comes out of it. If she can save just one person from going through what she went through, her loss will not have been in vain.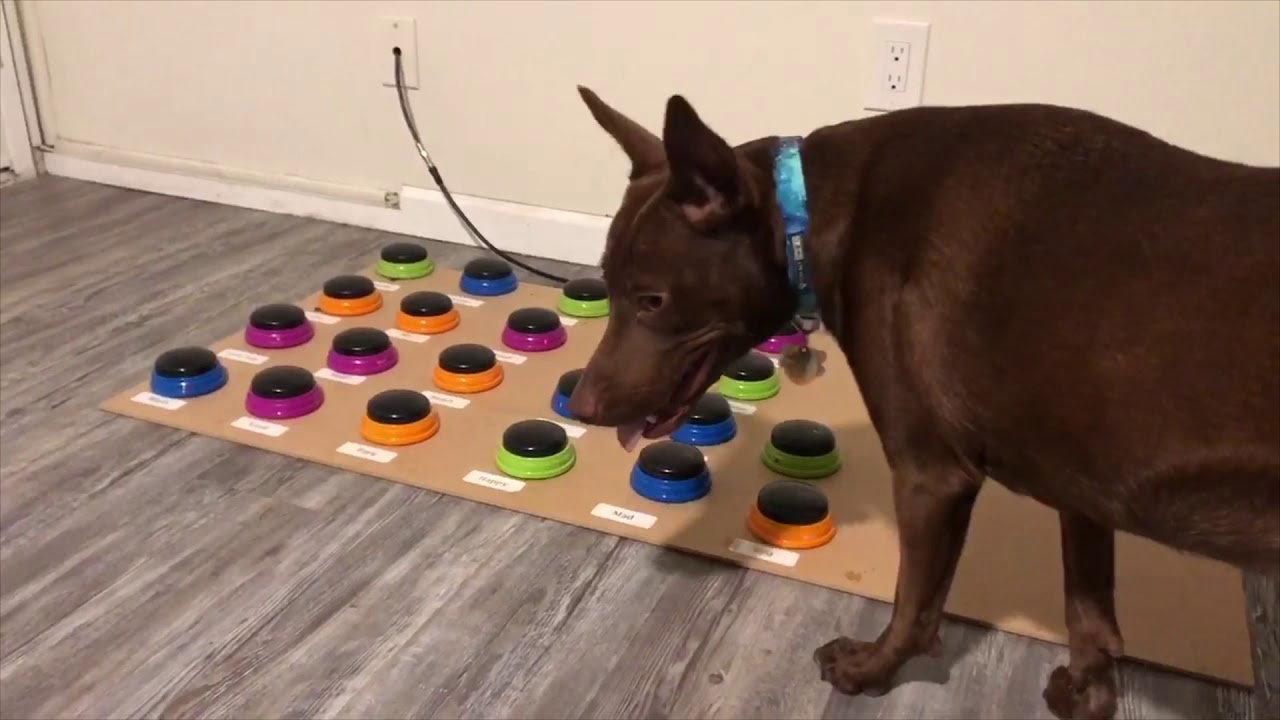 Christina Hunger is a speech pathologist who works with young children around two years old to enhance their ability to communicate with adults. Christina has always wondered if she could teach a puppy to use the word buttons, too. Several years ago, Christina adopted a dog named Stella. She decided to try and see if the same methods she uses for her therapy would also help her puppy to learn to communicate. Many dog owners would like to really understand what their pets are thinking about. Stella uses buttons to communicate her wishes to her owners. Christina can talk with her dog.
Christina set up a group of buttons for Stella to push with her paws. Each button was introduced singularly, and over time Stella learned the meaning of a variety of buttons. The buttons were also grouped by color. Each color represents a particular group of words. Stella can press "walk" or "beach" with her paws to indicate what she wants to do. She can also press buttons for Christina or Jake, her other owner. Stella will walk on the board of 26 buttons as she looks for the one she wants. Stella took the longest to learn her first button. After that, it was much easier to introduce more buttons to the dog.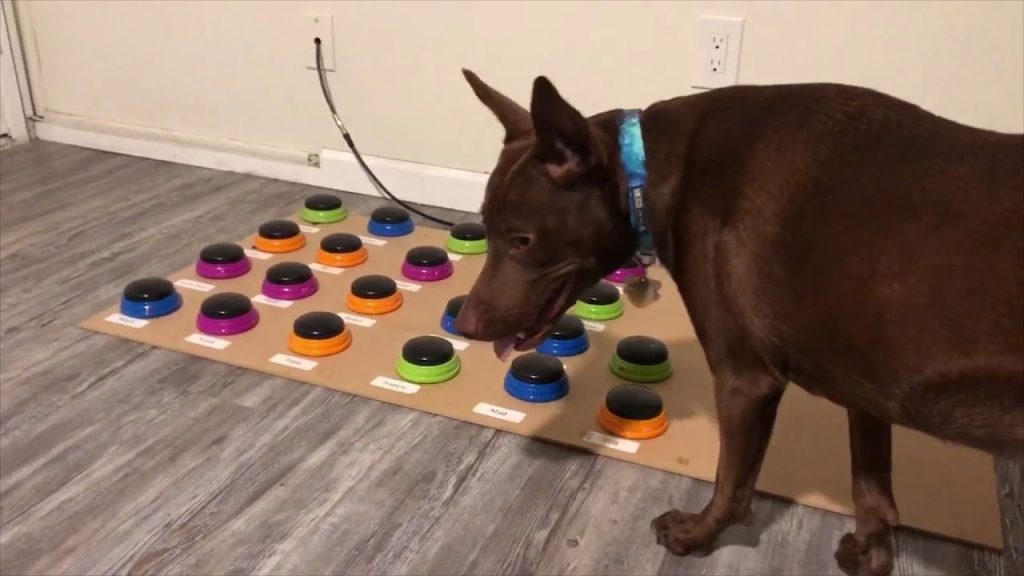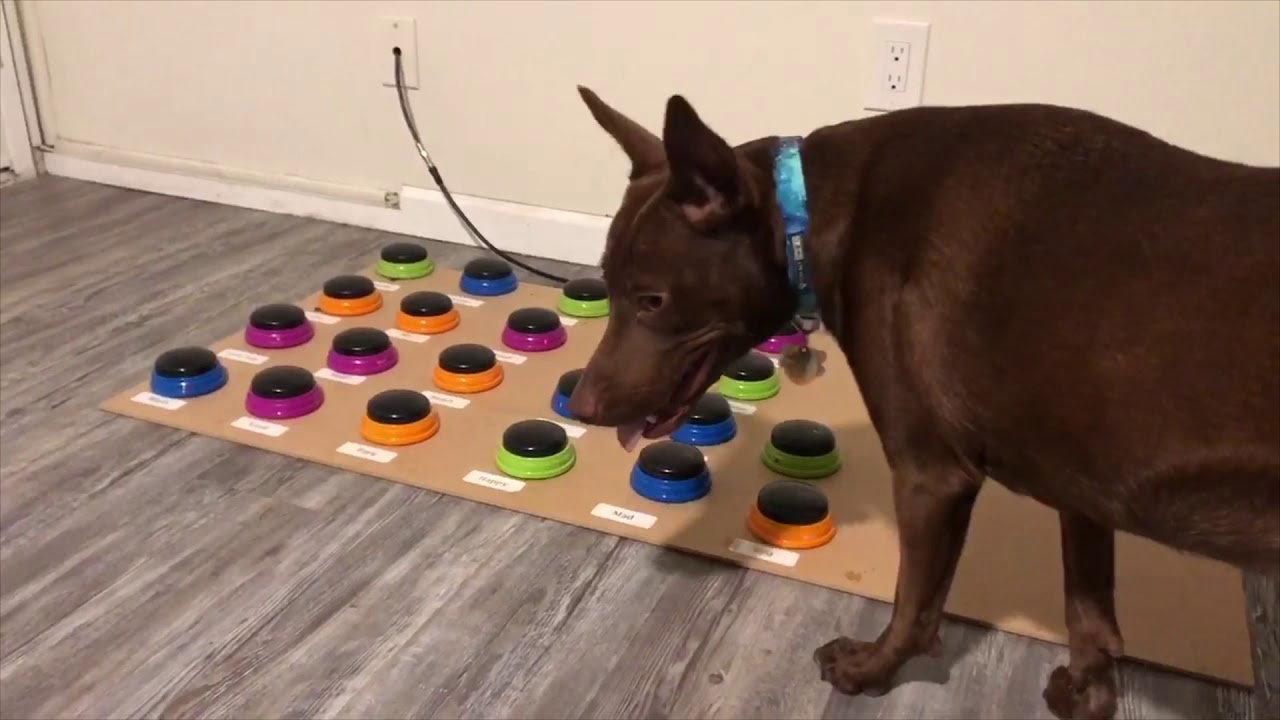 When Stella began to learn to use the buttons, she would only use one paw. Over time, Stella began using both paws to press the buttons. Using both paws makes it easier for Stella to put more than one button together. At this point, she can put a series of five or less words together such as "Christina walk" or "Want Jake Come." Christina feels that the dog showed relief when she finally learned how to punch the buttons for her needs. Stella barks when she hits the buttons, and is able to repeat requests if Christina does not understand her or does not see the dog punch all of her buttons.
Christina has started a blog entitled Hunger for Words where visitors can see the progress of Stella and her buttons. The blog has a number of cool videos of Stella's day. Christina is hoping to teach this method to other dogs and hopes that this method will improve the communication between owners and pets. She also feels that having the board made a recent move easier for Stella to understand. Moves often make pets anxious, but Stella was very calm about their recent move to the beach. Stella intends to introduce more words for Stella to learn.
Stella has been featured in People magazine, which is following the story of Stella from time to time for its readers. For more on Stella, go here to reach Christina's blog. Christina is currently looking for another dog that can learn to push buttons. She is hoping to organize a class of animals and show their owners how to make both of their lives easier.