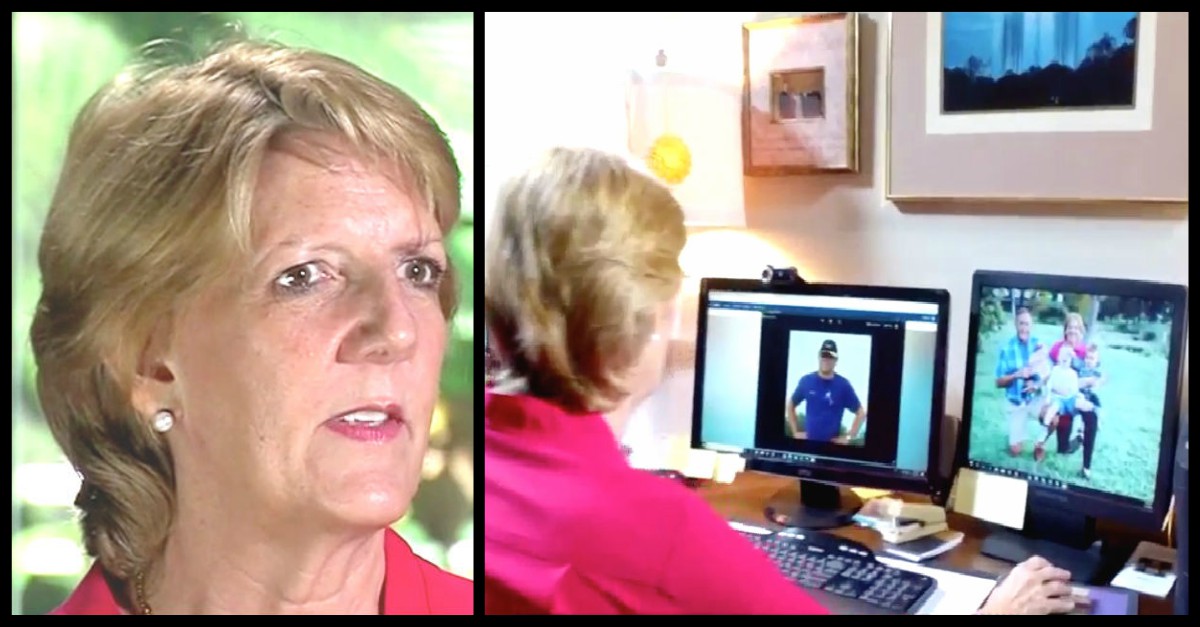 Widow Loses $1,080,762 After Falling Head Over Heels For A Scammer On A Dating Website
Debby Montgomery had a wonderful life with her husband and they were blissfully happy. When she met her loving husband, she was a US Air Force Intelligence officer. When she retired from the Air Force, she got a job at a bank and was trained to detect fraud. She had a perfect life until she lost her husband. When he passed away, she thought that she would never find happiness again.
When she was in her early 50's, she joined a dating website. She believed that she was ready to date again and she wanted to meet someone with the same values as hers. It didn't take long before she began talking to a British contractor online named Eric Cole. Debby recalls how she felt when she first started conversing with Eric and she began to fall in love. Debby said, "It was fun. I felt like I was 16 years old again. My heart was full of hope and I even had butterflies. It was amazing."
Eric sent Debby thousands of love letters. Then one day, Eric said that he had a tough week financially so Debby offered to send him $40 to help out. Soon, Eric was asking for more and more money. He told Debby that he had made a poor investment and that he would be losing his car and even his home. Debby had been talking to this man for almost two years and she trusted him. She kept sending him money to help him out. Eventually, the total amount of money that she sent totaled $1,080,762. Debby says that Eric and his problems had taken over her life.
Finally, Eric came clean. He told Debby that the entire relationship was a sham. He told her who he really was and that he lied about everything just to get Debby's money. At first, she couldn't believe it. She was an intelligence officer in the military. She had a job in a band where it was her job to detect fraud and she allowed this man to bilk her out of her life savings. Debby's heart was broken and so was her bank account. She decided to contact the FBI to find out what she could do.
According to WPTV West Palm Beach, the FBI reported that in 2016, Americans lost $1.3 billion to scammers like "Eric." In many cases, it is impossible to find the scammers so that the victims can get their money back. This was the case with Debby. There was no chance of her getting her money back, but she is determined to keep something like this from happening to anyone else. She has held speaking events, she has done interviews with television stations and newspapers, and she even has a blog where she has told her story again and again. She wants people to know what happened to her so that people know that things like this actually happen. Debby says that she could have wallowed in her self-pity but she didn't. Although "Eric" will never be prosecuted and she will never see her money again, she says that she will make sure that something good comes out of it. If she can save just one person from going through what she went through, her loss will not have been in vain.
Wesley Chapel Local Is 'Heading to Hollywood' in 'American Idol' Stint!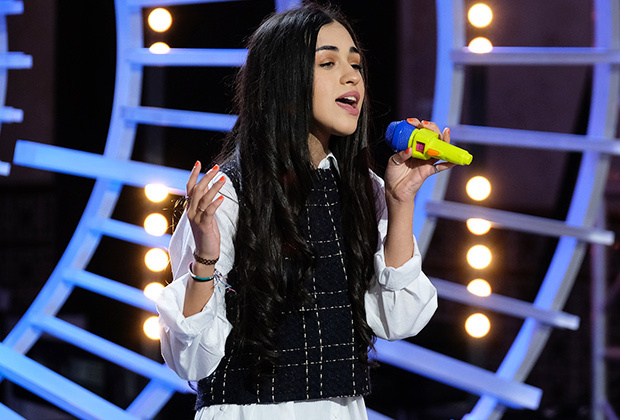 Do you remember where you were when the first episode of American Idol aired on Fox in 2002? While the platform may seem a little dated at this point in time, with more singing shows than aspiring singers it feels like, the program offered singers the chance to change their lives in front of a huge audience of American voters. Now 19 seasons later, performers like young Alanis Sophia are getting the chance to strike out for Hollywood for the opportunity to become America's next idol.
The most recent name that has everyone talking is young Alanis Sophia, a contestant from Wesley Chapel, Florida, who was named after the famous singer, Alanis Morissette. Sophia appeared on the program in late February to raucous applause from the star-studded cast of judges, including glowing praise from Katy Perry herself!
Alanis Sophia Sets Sights on Stardom
For Alanis Sophia, appearing on American Idol in 2021 was all about making the most of a second opportunity. Still just 19-years-old, Alanis wasn't even born when American Idol began airing. Originally staking her claim to the music scene at the age of 11, Alanis would appear on and land second place in the Spanish-language iteration of The Voice, titled La Voz.
After coming so close to tasting victory, Alanis would focus on curating her skills while plying forward with her work at school. Sophia would attend Pasco School and graduate from the institution in 2019, paving the way for Sophia to focus entirely on improving her skills and preparing for a second chance at Idol-fame when the program returned to Florida in 2021.
Upon arriving at the show, Sophia would get her chance to perform in front of Lionel Ritchie, Katy Perry, and country musician Luke Bryan. A visibly confident Sophia would explain to the judges that she had been gifted an American Idol microphone as a child and that she had clung to the hope of 'going to Hollywood' ever since. Sophia also explained to the judges that American Idol would operate as a bonding point between Sophia and her mother, often pointing to how music helped them during tough times back in Puerto Rico.
The Performance of a Lifetime
After explaining a bit about her story, Alanis would set forth with her own rendition of Anyone by the esteemed and incredibly talented Demi Lovato. Sophia kept the gifted American Idol microphone in her hand throughout the touching rendition, bringing smiles to the face of Katy, Luke, and Lionel. By the time the song had ended, it was clear that Sophia had won over not just a single judge, but all of the judges.
Katy Perry would open up the discussion regarding Sophia with instantaneous effusive praise saying, "She is the best we've seen today." Such high praise from one of the most successful pop artists of all time should go a long way toward Sophia's confidence in her skills, but that wasn't all the judges had to say.
Lionel Richie would pile onto the praise that Sophia received after Perry finished gushing over the performer. Richie pointed out that Sophia had a 'purity' to her voice and that Sophia's personality 'requires nothing but exactly who you are'. Ritchie would go on to say that Sophia had huge potential and those words were quickly echoed by Luke Bryan.
Now on her way to Hollywood for another chance at stardom, Alanis Sophia and her family are hoping for a finish at the top of the competition. Yet with such high praise from music legends like Richie and Perry, it feels like Sophia is already on the way to victory.