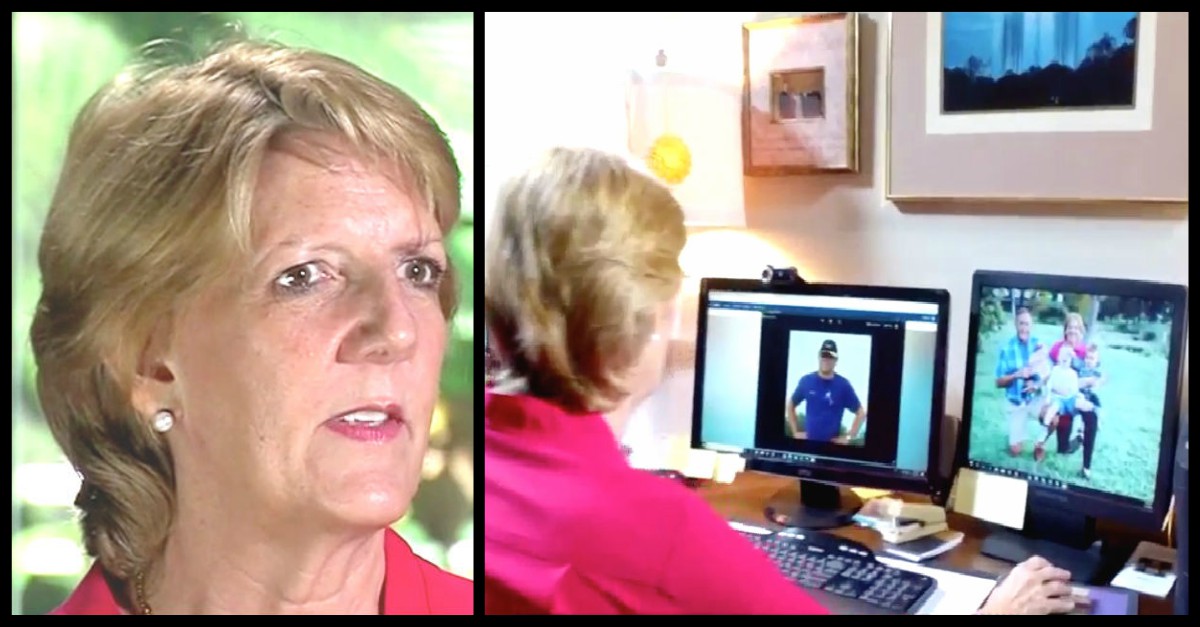 Widow Loses $1,080,762 After Falling Head Over Heels For A Scammer On A Dating Website
Debby Montgomery had a wonderful life with her husband and they were blissfully happy. When she met her loving husband, she was a US Air Force Intelligence officer. When she retired from the Air Force, she got a job at a bank and was trained to detect fraud. She had a perfect life until she lost her husband. When he passed away, she thought that she would never find happiness again.
When she was in her early 50's, she joined a dating website. She believed that she was ready to date again and she wanted to meet someone with the same values as hers. It didn't take long before she began talking to a British contractor online named Eric Cole. Debby recalls how she felt when she first started conversing with Eric and she began to fall in love. Debby said, "It was fun. I felt like I was 16 years old again. My heart was full of hope and I even had butterflies. It was amazing."
Eric sent Debby thousands of love letters. Then one day, Eric said that he had a tough week financially so Debby offered to send him $40 to help out. Soon, Eric was asking for more and more money. He told Debby that he had made a poor investment and that he would be losing his car and even his home. Debby had been talking to this man for almost two years and she trusted him. She kept sending him money to help him out. Eventually, the total amount of money that she sent totaled $1,080,762. Debby says that Eric and his problems had taken over her life.
Finally, Eric came clean. He told Debby that the entire relationship was a sham. He told her who he really was and that he lied about everything just to get Debby's money. At first, she couldn't believe it. She was an intelligence officer in the military. She had a job in a band where it was her job to detect fraud and she allowed this man to bilk her out of her life savings. Debby's heart was broken and so was her bank account. She decided to contact the FBI to find out what she could do.
According to WPTV West Palm Beach, the FBI reported that in 2016, Americans lost $1.3 billion to scammers like "Eric." In many cases, it is impossible to find the scammers so that the victims can get their money back. This was the case with Debby. There was no chance of her getting her money back, but she is determined to keep something like this from happening to anyone else. She has held speaking events, she has done interviews with television stations and newspapers, and she even has a blog where she has told her story again and again. She wants people to know what happened to her so that people know that things like this actually happen. Debby says that she could have wallowed in her self-pity but she didn't. Although "Eric" will never be prosecuted and she will never see her money again, she says that she will make sure that something good comes out of it. If she can save just one person from going through what she went through, her loss will not have been in vain.
Priests On Tiki Bar Rescue Drowning Man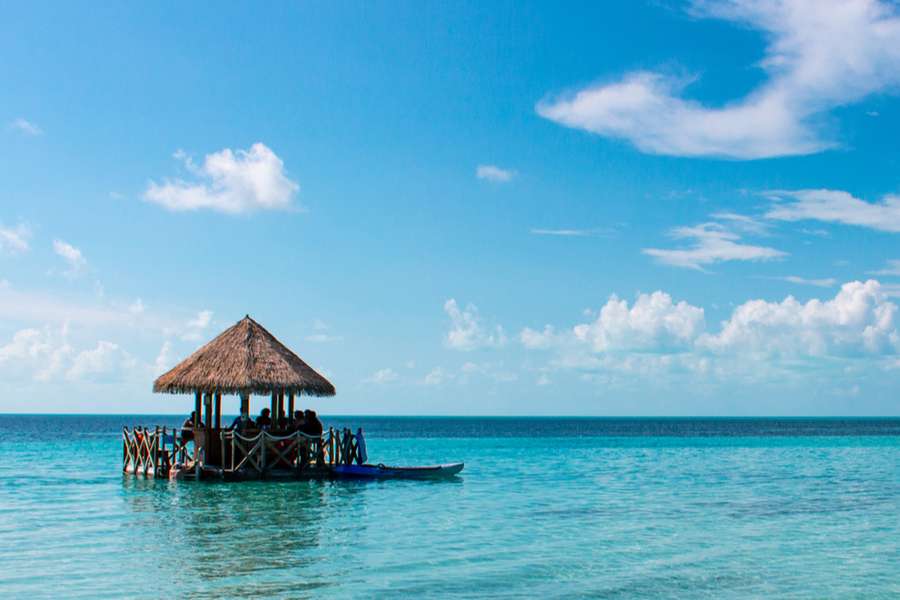 It was supposed to be a normal, wavy afternoon as Jimmy MacDonald from Albany rode the waves on Lake George in his kayak- little did he know.
According to him, he lost focus and drifted away from his wife and step-kids because he was taking pictures with his new mobile phone. By the time he realized what was happening, it was too late- the water got choppier, he lost control of his kayak and tipped over into the water. 
Jimmy was in a lot of trouble and to make it worse, his life jacket was coming up over his head- he hadn't secured it properly. Within a few seconds, he found himself holding on to the kayak with one hand and his new $1,400 smartphone, the origin of the problem, with the other. 
According to him, he spotted other kayakers and canoeists passing by, but he was too proud to yell for help. After futile efforts to get back on his kayak, he decided to accept his fate, and resorted to asking God for help.
"That's when I said, 'Alright, I think I might die today. I think this might be it.' I prayed to my lord and savior Jesus Christ for help," Jimmy said.
Luckily for him, Greg Barrett captain for Tiki Tours was in the area.
"A lot of things aligned that day," Barrett said.
At first Barrett spotted Jimmy's paddle and then one of his passengers said they heard a call for help.
"So as soon as I turned the boat towards him, I realized his life preserver had been in the upper portion of his head, and he was hanging on for dear life," Barrett said.
They knew they had to save his life, so they got close to him, and helped him get onboard their vessel.
Apparently, Jimmy is a drug counselor and a recovering addict.
"How funny is it that I've been sober for seven years and I get saved by a tiki bar?" Jimmy laughed.
Surprisingly, it was not just any tiki bar- it was one packed priests and seminarians from the Paulist Fathers, a Catholic retreat on the lake. Remember that Jimmy prayed for help for some heavenly intervention? Well, his prayers were answered in form of holy men on a floating tiki bar. Coincidence? Doesn't look like it. 
The priests and seminarians who were onboard are certain that Jimmy's rescue was not at all natural or normal. They believe that a supernatural and divine force influenced their availability to help Jimmy right when and where he needed them.
"We're missionaries," said Chris Malano, a second-year seminarian. "For us, that day, that was our mission to be present and to help someone in need."
Jimmy's job and life career was to help people drowning in addiction, but he was literally saved from drowning by God's holy men, right after praying.
"I just take that as a sign from God that he's got me here for a real reason," said MacDonald.