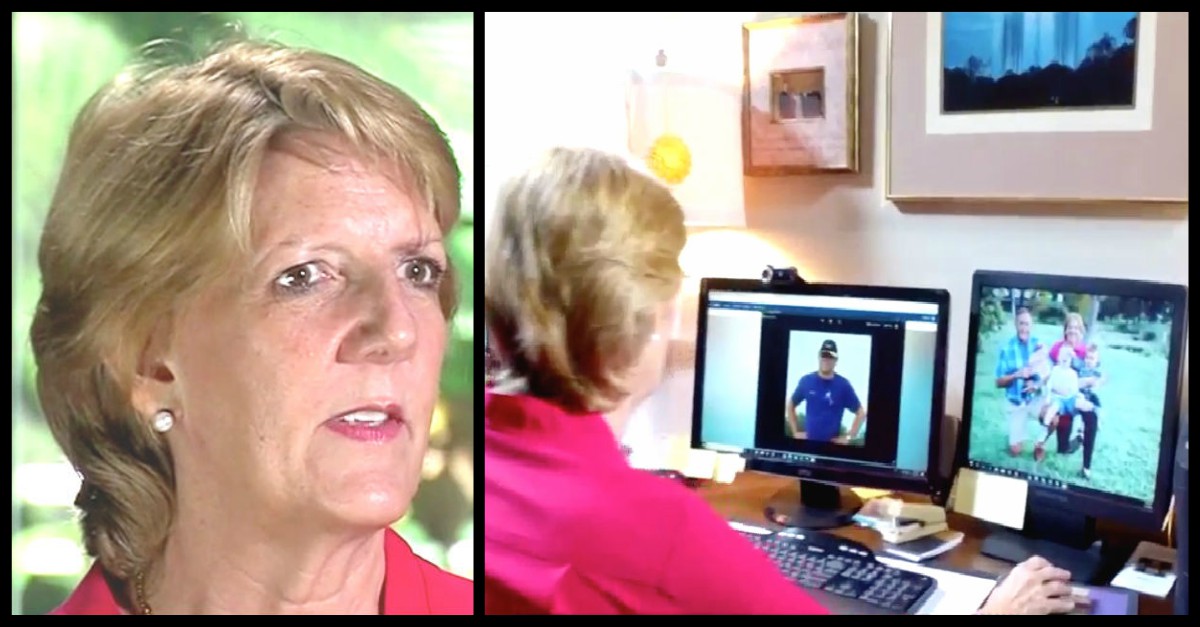 Widow Loses $1,080,762 After Falling Head Over Heels For A Scammer On A Dating Website
Debby Montgomery had a wonderful life with her husband and they were blissfully happy. When she met her loving husband, she was a US Air Force Intelligence officer. When she retired from the Air Force, she got a job at a bank and was trained to detect fraud. She had a perfect life until she lost her husband. When he passed away, she thought that she would never find happiness again.
When she was in her early 50's, she joined a dating website. She believed that she was ready to date again and she wanted to meet someone with the same values as hers. It didn't take long before she began talking to a British contractor online named Eric Cole. Debby recalls how she felt when she first started conversing with Eric and she began to fall in love. Debby said, "It was fun. I felt like I was 16 years old again. My heart was full of hope and I even had butterflies. It was amazing."
Eric sent Debby thousands of love letters. Then one day, Eric said that he had a tough week financially so Debby offered to send him $40 to help out. Soon, Eric was asking for more and more money. He told Debby that he had made a poor investment and that he would be losing his car and even his home. Debby had been talking to this man for almost two years and she trusted him. She kept sending him money to help him out. Eventually, the total amount of money that she sent totaled $1,080,762. Debby says that Eric and his problems had taken over her life.
Finally, Eric came clean. He told Debby that the entire relationship was a sham. He told her who he really was and that he lied about everything just to get Debby's money. At first, she couldn't believe it. She was an intelligence officer in the military. She had a job in a band where it was her job to detect fraud and she allowed this man to bilk her out of her life savings. Debby's heart was broken and so was her bank account. She decided to contact the FBI to find out what she could do.
According to WPTV West Palm Beach, the FBI reported that in 2016, Americans lost $1.3 billion to scammers like "Eric." In many cases, it is impossible to find the scammers so that the victims can get their money back. This was the case with Debby. There was no chance of her getting her money back, but she is determined to keep something like this from happening to anyone else. She has held speaking events, she has done interviews with television stations and newspapers, and she even has a blog where she has told her story again and again. She wants people to know what happened to her so that people know that things like this actually happen. Debby says that she could have wallowed in her self-pity but she didn't. Although "Eric" will never be prosecuted and she will never see her money again, she says that she will make sure that something good comes out of it. If she can save just one person from going through what she went through, her loss will not have been in vain.
The Simpsons Incorporate ASL in Their Show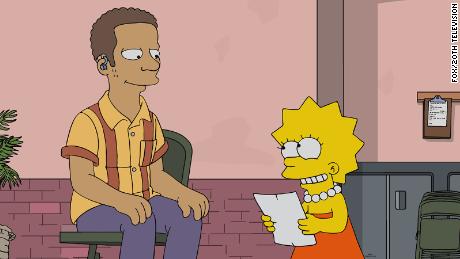 The TV cartoon, The Simpsons, has never been known for being a mild, sedate cartoon with low volume. Instead, it's been loud, brash and visual. That said, one of the reasons the Simpsons has lasted for so long, aside from always being relevant to current events and new generations, is the fact that the show also incorporates new elements when it makes sense. That was the case when the show's writers decided to incorporate American Sign Language for the first time.
Of course, there were challenges. Cartoon characters are not always anatomically correct. In the Simpsons world, everyone has four fingers on a hand instead of five. To make matters worse, the episode needed Shakespeare to be translated with ASL. Oops.
Making Up Fiction Based on Reality
The current writer responsible for the ASL episode was also keen on going farther. Instead of just focusing on solving how to use ASL, Loni Sosthand also figured out a way to incorporate deaf actors for the voices as well. Double-wow. The recognizable character, Lisa Simpson, spends a story on mourning over the passing of a musician she liked and was a mentor to her character. As it turns out, however, that musician had a son in the cartoon, and the boy is deaf. Lisa, trying to be the perennial helper, wants to assist the boy in getting a hearing implant, and of course, things go sideways from there.
Of course, like many stories used by writers, Sosthand's episode was rooted in reality. Her own family was big in jazz, different racial perspectives, and a sibling born deaf. The episode gave Sosthand a chance to use her personal experience of balancing a physical limitation with a whole family of issues and going from there. Sosthand ended up bringing her relatives into the cartoon world vicariously through Lisa Simpson's experience trying to help the musician's son.
The Results Proved the Success of the Idea
The ASL and deaf voice actor combination was a hit. The episode came across as realistic and accurate, despite fundamentally being a cartoon. And that's the kind of factor that makes The Simpsons one of the longest running TV shows, much less the longest running TV cartoon show. Even South Park doesn't even come close to longevity. And for those who use regular ASL, the particular episode of Lisa's adventures hit home and provided representation for the first time on The Simpsons. It was history in the making.