Widow Loses $1,080,762 After Falling Head Over Heels For A Scammer On A Dating Website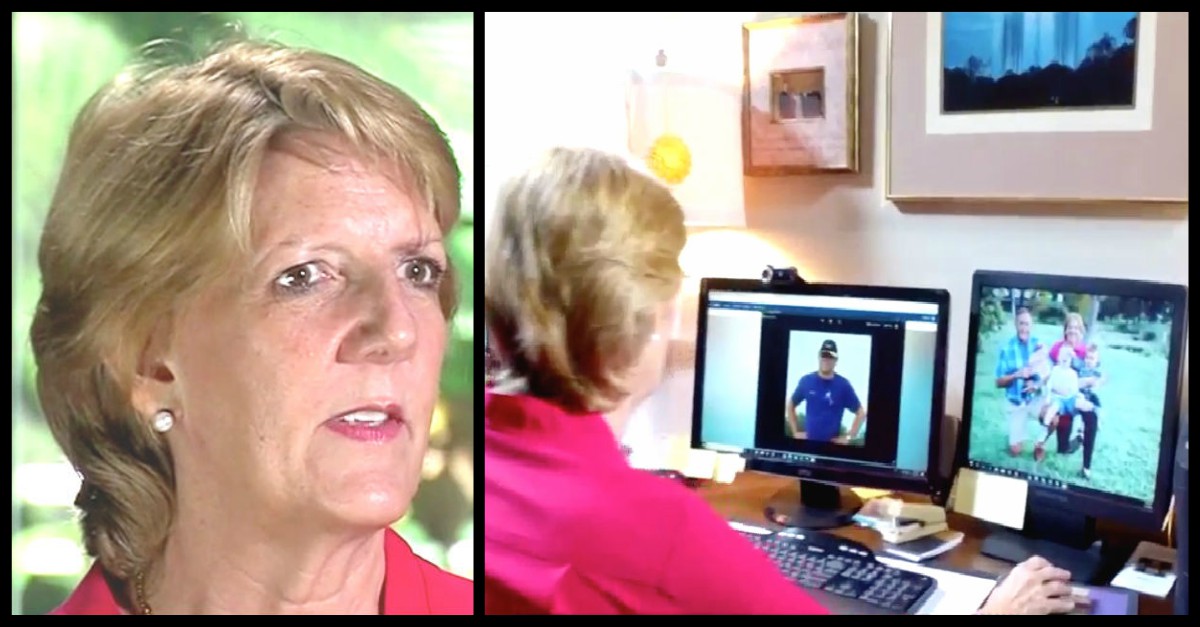 Debby Montgomery had a wonderful life with her husband and they were blissfully happy. When she met her loving husband, she was a US Air Force Intelligence officer. When she retired from the Air Force, she got a job at a bank and was trained to detect fraud. She had a perfect life until she lost her husband. When he passed away, she thought that she would never find happiness again.
When she was in her early 50's, she joined a dating website. She believed that she was ready to date again and she wanted to meet someone with the same values as hers. It didn't take long before she began talking to a British contractor online named Eric Cole. Debby recalls how she felt when she first started conversing with Eric and she began to fall in love. Debby said, "It was fun. I felt like I was 16 years old again. My heart was full of hope and I even had butterflies. It was amazing."
Eric sent Debby thousands of love letters. Then one day, Eric said that he had a tough week financially so Debby offered to send him $40 to help out. Soon, Eric was asking for more and more money. He told Debby that he had made a poor investment and that he would be losing his car and even his home. Debby had been talking to this man for almost two years and she trusted him. She kept sending him money to help him out. Eventually, the total amount of money that she sent totaled $1,080,762. Debby says that Eric and his problems had taken over her life.
Finally, Eric came clean. He told Debby that the entire relationship was a sham. He told her who he really was and that he lied about everything just to get Debby's money. At first, she couldn't believe it. She was an intelligence officer in the military. She had a job in a band where it was her job to detect fraud and she allowed this man to bilk her out of her life savings. Debby's heart was broken and so was her bank account. She decided to contact the FBI to find out what she could do.
According to WPTV West Palm Beach, the FBI reported that in 2016, Americans lost $1.3 billion to scammers like "Eric." In many cases, it is impossible to find the scammers so that the victims can get their money back. This was the case with Debby. There was no chance of her getting her money back, but she is determined to keep something like this from happening to anyone else. She has held speaking events, she has done interviews with television stations and newspapers, and she even has a blog where she has told her story again and again. She wants people to know what happened to her so that people know that things like this actually happen. Debby says that she could have wallowed in her self-pity but she didn't. Although "Eric" will never be prosecuted and she will never see her money again, she says that she will make sure that something good comes out of it. If she can save just one person from going through what she went through, her loss will not have been in vain.
Zookeepers Set Up Camera And Capture Pregnant Rhino Giving Birth Without Any Assistance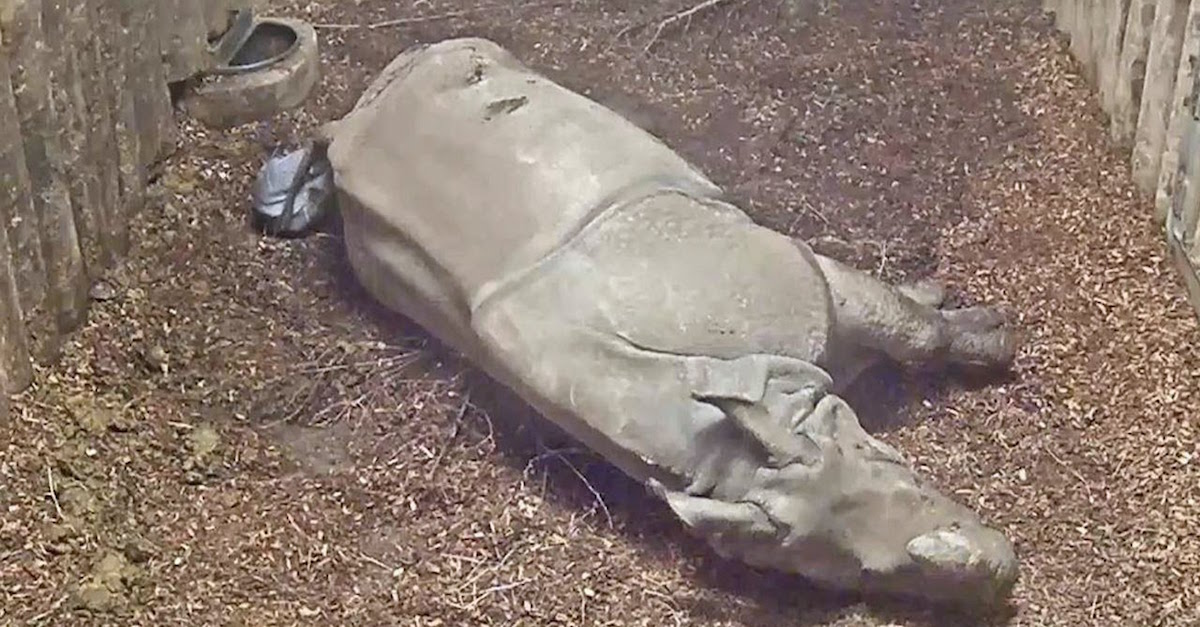 For a whopping sixteen months, Asha carried her baby in her womb. Asha, a rare greater one-horned rhinoceros, lives at the Chester Zoo in Cheshire, England. Luckily, her labor and delivery were much quicker than the gestational period was for her baby Rhino to come into the world.
After only about 20 minutes of labor, Asha successfully delivered a healthy male calf in the early morning hours on May 3, 2018, at her home at the Chester Zoo. The staff at the zoo were able to capture Asha's labor and delivery on video. The mama had an easy delivery on the floor of her enclosure and did not require assistance from the staff as she labored and brought her 132-pound baby boy. Once he is fully grown, Asha's son will balloon to an eye-popping two tons plus in weight!
Guests of the Chester Zoo were excited to visit the little rhino and his mama in their exhibit. Asha's baby is named Akeno which means "beautiful sunrise." Along with his birth, Akeno's first steps were also caught on tape along with snuggles with his 11-year-old mother Asha. They are a hit at the zoo and seem to be getting along well.
The staff at the well-visited zoo have been working towards keeping beautiful animals like Asha and baby Akeno together and better protected. One-horned rhinos are one-horned rhinos that are endangered at this point in a critical way and the staff is hoping the miraculous birth will not only attract visitors to the zoo but will draw attention to their work on this front. Animals like Asha and baby Akeno are the object of hunters who illegally poach them to be able to obtain their horns and sell them. There is a market for them as they are used in traditional Chinese medicine. A hunter can sell a single horn on the Asian black market for around $65,000 United States dollars. Even more offensive is the fact that wealthy hunters simply want the horns to hang on their walls and show off to friends as a status symbol of wealth and popularity.
According to a staff member of the Chester Zoo, not long ago there were less than 200 greater one-horned rhinoceros in the wild.
"They were hunted almost to extinction. Just in time steps were taken to protect them. Now there are about 2,600, but they still face threats in India and Nepal… it's important we do all we can to stop their numbers going down to critical levels again."
As the staff and many others work hard to fight against the illegally poaching of these beautiful animals, Asha and Akeno, who appears like he is dressed in a dark gray suit of armor, are enjoying their stay at the zoo and the many delighted visitors they come into contact with each day. The birth of Akeno on video has drawn more new visitors to the Chester Zoo and everyone seems to be happy with this new situation.