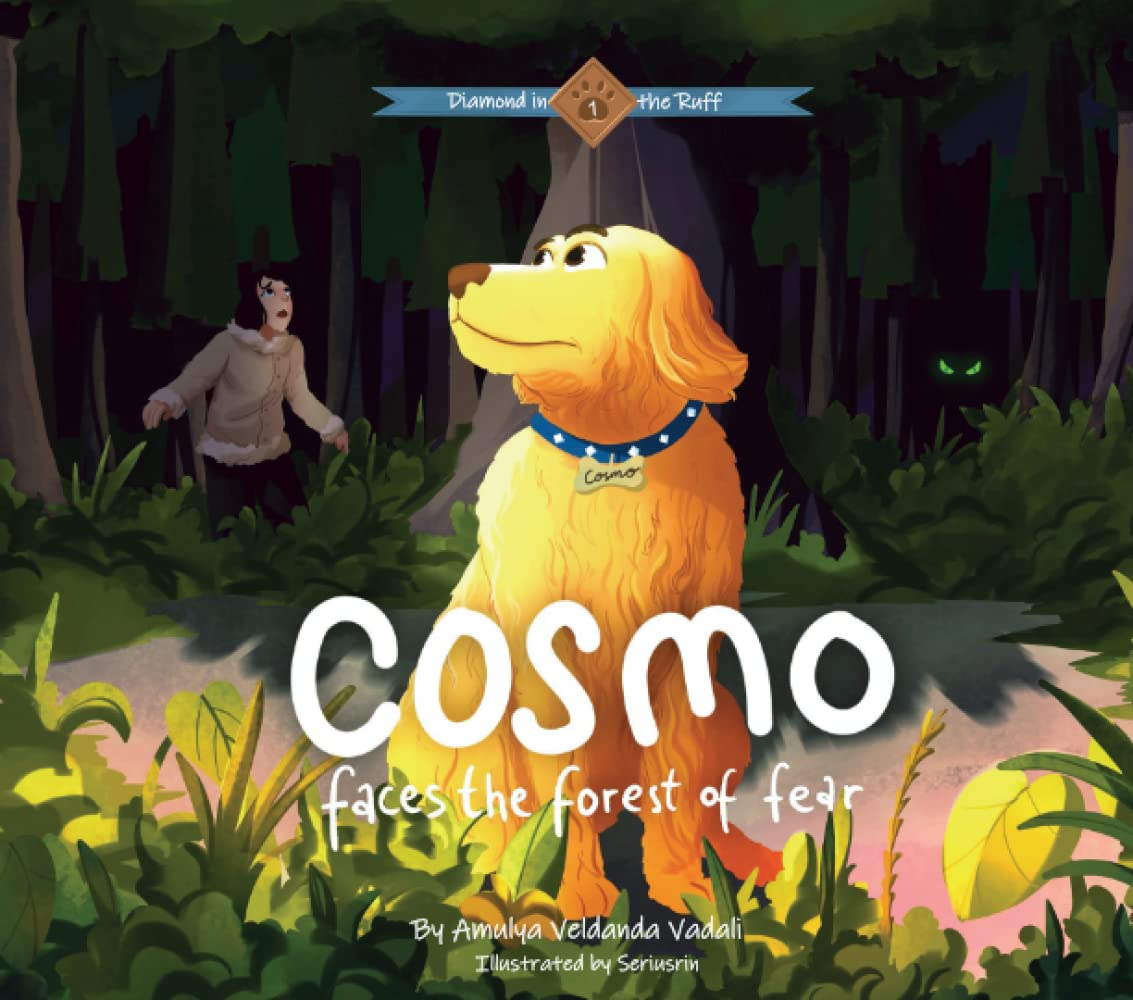 Overcoming a Fear And Then Creating a Children's Book With It
People are afraid of different things. Some freak out from spiders, others can't stand the sight much less the feel of a snake, and still others go into a panic over fish in the water. However, for Amulya Vadali, her fear was rooted in dogs. It didn't matter the breed; all dogs were a primal threat to her as far as Vadali was concerned. If a city park allowed dogs, even in a fenced dog run, she wouldn't go near the location. As it turned out, things were going to get even more challenging in high school. Attending her AP English class at Southern Regional High School, Vadali realized not only that her teacher had a dog, but she would bring the dog to class occasionally as well. It was the worst possible combination of academic stress and
Vadali was fit for a panic attack. Looking back on the matter after the fact, she is fairly convinced that the lack of any exposure to a pet dog in her younger years had a lot to do with her fear later on. As it happened, later in high school, Vadali's brother was able to convince their parents to have a pet dog, and with exposure to their pet, Brody, she overcame her fear of canines in general. Much of the transition had to do with being with a dog from the beginning, puppy stage to full adult. In particular, the change catalyst came in the form of a golden retriever.
Named Cosmo, Vadali's new pet was a gamechanger for her. In fact, the dog became her best friend. She went from being deathly afraid of dogs in general to practically having to be pulled away from them. It literally was a night and day change for Vadali.
Years later, Vadali made it through college, and then she found her husband and got married. However, one thing has remained constant: her four-legged partner, Cosmo. While the dog didn't move away with her, Cosmo still gets visits almost regularly from Vadali. Every chance possible, she's back with her childhood pet, most often on the weekends. She spends her work days functioning as a biotech researcher and scientist, but interestingly, Cosmo has also become her muse to be a children's book author as well.
Vadali admits she loved the idea of writing early on, remembering back as far as when she was six and listening to her father read stories. And in school classes, Vadali tried her hand at writing. Her work was notable enough to earn some good marks, which inspired her, but Vadali ultimately ended up fading away from the practice. College science classes and similar kept her so busy, Vadali didn't think about writing at the time. It wasn't until she was back to regular life again, settled in marriage, that Vadali began thinking about stories once more. And that was enough to spark her mind towards writing again.
So, in October of 2021, Vadali decided to take a leap and write her first children's book. And, no surprise, the focus of the book was on Cosmo saving his sister in a big, dark and gloomy forest. Named, Cosmo Faces the Forest of Fear, the book manifested Vadali's early fears and how Cosmo helped her overcome them so much. Using tools of confidence, perseverance and patience, Vadali's story provided a child's resource for understanding how to deal with fear and overcome it. The book turned out to be a hit, sells well on Amazon today, and memorializes her years of relationship with Cosmo. Most importantly, she has put into words the love Vadali has for her best friend and dog.

France's 2022 Z Event Blows the Doors of Expectations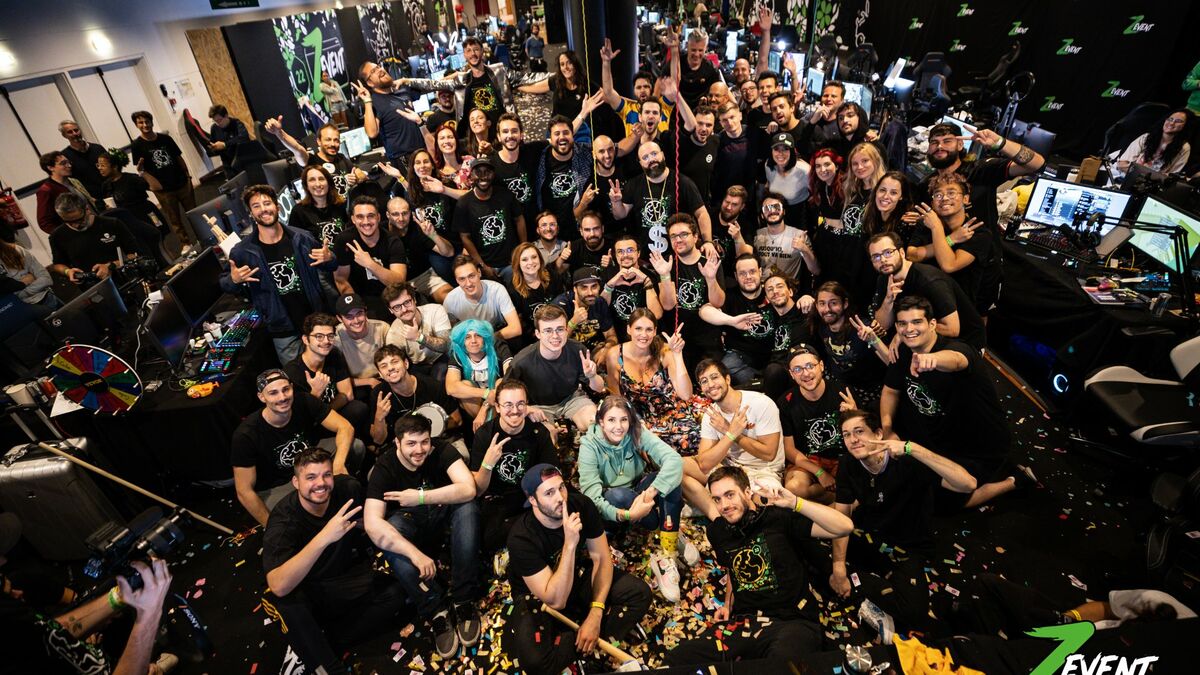 Streaming events are easily the fastest, widest way to reach the biggest audiences with entertainment today. However, the Z Event has now raised things to an all new level, boosting a charity event to one of the biggest financial donation drives ever. Combining the marketing for five different environmental causes and their non-profit organizations, the Z Event consolidated giving to an eye-popping €10.1 million.
The Z Event took a combined effort of 57 different streamers working together to pull it off. Focusing on their audiences, channel tools, and various related activities, the streamers consolidated traffic and attention on the charity drive, pushing digital focus on boosting the financial commitments well beyond previous amounts realized in earlier drives. Each year has been a record-breaking performance, so the latest one wasn't going to be an exception from the participants' perspective. Just from a technical perspective, the logistics for the latest Z Event took some serious marketing. Streaming is generally based on the assumption that everyone has sufficient technology to watch and listen to the event online with a browser and sufficient hardware. However, at some point the event also has to be managed to the lowest common denominator in terms of being viable, otherwise people don't "show up" online. Doing the same with 57 plus providers as well as the variety of tools used in a coordinated fashion is still eye-popping in retrospect.
Interestingly, the Z Event has generated such a sizable audience in France, it has even dwarfed the individual industry channels. Rather than just being confined to the gaming arena, the Z Event organizers broadened their scope to include popular music channels as well as even politics. That doesn't mean there weren't challenges; for example, one of the charity organizations to benefit was the Goodplanet Foundation, which was reeling from earlier criticism about its operations and connections. So, to address any concerns about where the money went, participants and fans were allowed to choose the organization they wanted to benefit from the pool of eligible charities. That easily shut down criticisms and allowed the Z Event to move forward in a positive light.
Despite the biggest blowout yet in response, the latest Z-Event is scheduled to be the last in the planned strategy. No one is quite sure whether it will come back in a new format or just be repeated or done at all after 2022. Given the results, there's going to be considerable pressure to bring it back in 2023, especially from the organizations that benefit from the sizable charity generated. However, no commitments have been made to take on the next Z Event per se.