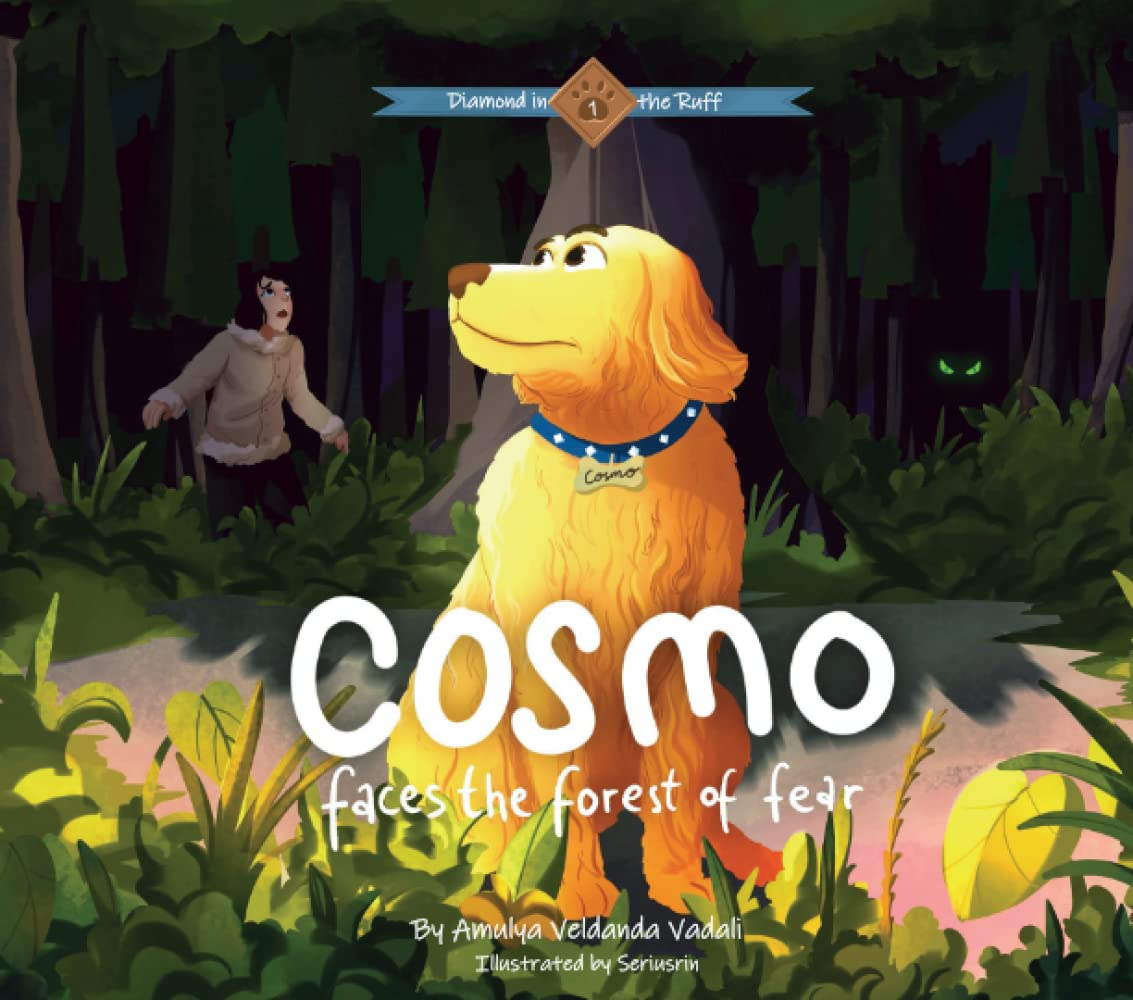 Overcoming a Fear And Then Creating a Children's Book With It
People are afraid of different things. Some freak out from spiders, others can't stand the sight much less the feel of a snake, and still others go into a panic over fish in the water. However, for Amulya Vadali, her fear was rooted in dogs. It didn't matter the breed; all dogs were a primal threat to her as far as Vadali was concerned. If a city park allowed dogs, even in a fenced dog run, she wouldn't go near the location. As it turned out, things were going to get even more challenging in high school. Attending her AP English class at Southern Regional High School, Vadali realized not only that her teacher had a dog, but she would bring the dog to class occasionally as well. It was the worst possible combination of academic stress and
Vadali was fit for a panic attack. Looking back on the matter after the fact, she is fairly convinced that the lack of any exposure to a pet dog in her younger years had a lot to do with her fear later on. As it happened, later in high school, Vadali's brother was able to convince their parents to have a pet dog, and with exposure to their pet, Brody, she overcame her fear of canines in general. Much of the transition had to do with being with a dog from the beginning, puppy stage to full adult. In particular, the change catalyst came in the form of a golden retriever.
Named Cosmo, Vadali's new pet was a gamechanger for her. In fact, the dog became her best friend. She went from being deathly afraid of dogs in general to practically having to be pulled away from them. It literally was a night and day change for Vadali.
Years later, Vadali made it through college, and then she found her husband and got married. However, one thing has remained constant: her four-legged partner, Cosmo. While the dog didn't move away with her, Cosmo still gets visits almost regularly from Vadali. Every chance possible, she's back with her childhood pet, most often on the weekends. She spends her work days functioning as a biotech researcher and scientist, but interestingly, Cosmo has also become her muse to be a children's book author as well.
Vadali admits she loved the idea of writing early on, remembering back as far as when she was six and listening to her father read stories. And in school classes, Vadali tried her hand at writing. Her work was notable enough to earn some good marks, which inspired her, but Vadali ultimately ended up fading away from the practice. College science classes and similar kept her so busy, Vadali didn't think about writing at the time. It wasn't until she was back to regular life again, settled in marriage, that Vadali began thinking about stories once more. And that was enough to spark her mind towards writing again.
So, in October of 2021, Vadali decided to take a leap and write her first children's book. And, no surprise, the focus of the book was on Cosmo saving his sister in a big, dark and gloomy forest. Named, Cosmo Faces the Forest of Fear, the book manifested Vadali's early fears and how Cosmo helped her overcome them so much. Using tools of confidence, perseverance and patience, Vadali's story provided a child's resource for understanding how to deal with fear and overcome it. The book turned out to be a hit, sells well on Amazon today, and memorializes her years of relationship with Cosmo. Most importantly, she has put into words the love Vadali has for her best friend and dog.

Big Plans For The Goonies House In Oregon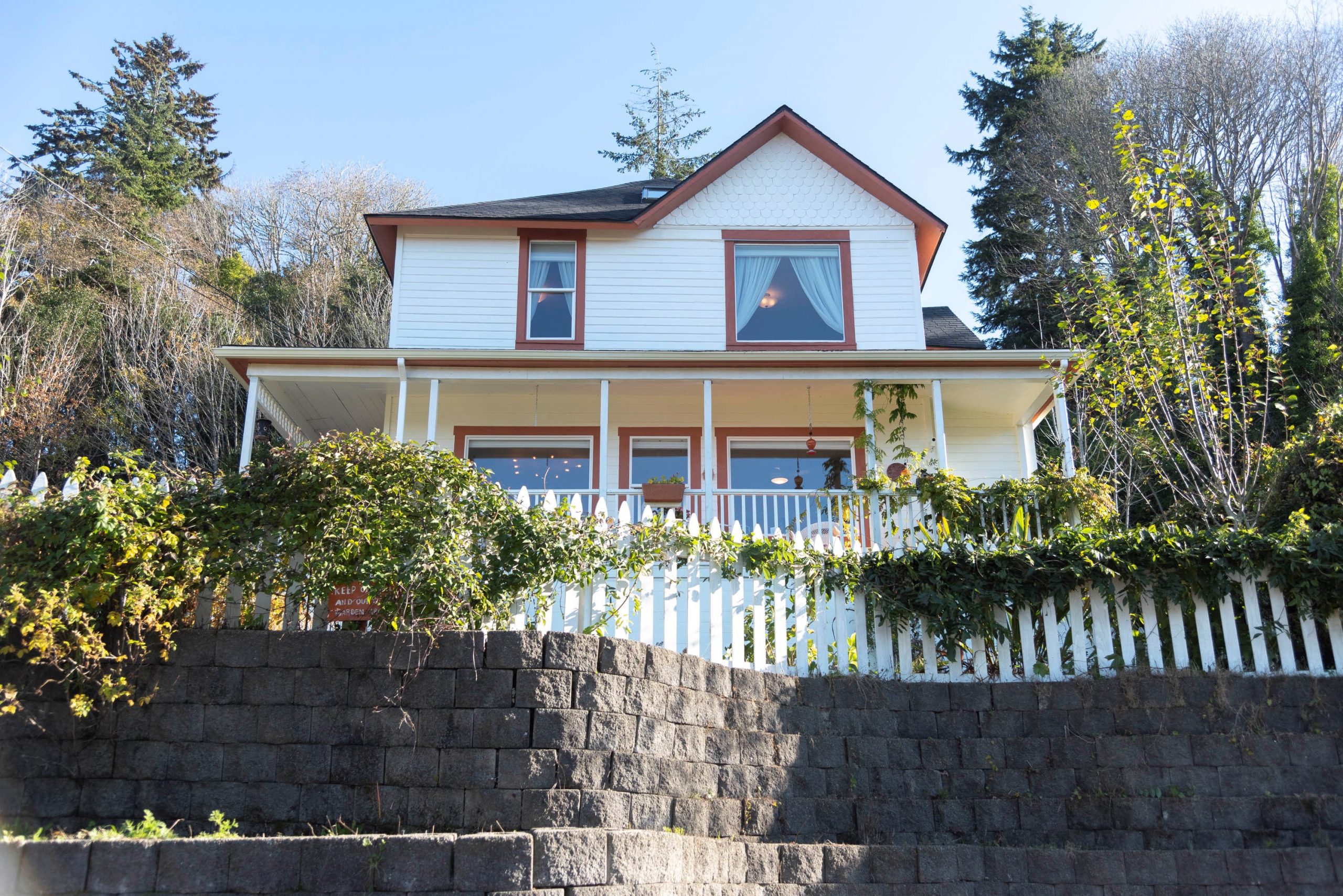 The well-known "Goonies House" in Astoria, Oregon has recently been purchased by a new owner who intends to keep it open for movie fans.
For decades, fans of the film have visited the house, which is located at 368 38th St, Astoria, OR 97103. Many visitors have taken pictures outside the house, and some have even climbed to the roof to reenact the iconic scene in which the Goonies slide down the chimney to escape the Fratellis.
The new owner stated that they have always been fans of the film and were thrilled to be able to purchase the house. They intend to renovate the property, but they want to ensure that it remains true to its appearance in the film.
"I have always been a fan of The Goonies, it was my favorite movie as a child, and I remember visiting the house when I was a kid. I just couldn't let it go when it went up for sale. It is such an iconic piece of movie history," said the new owner. "I'm excited to share the house with fans from all over the world and to give them a chance to experience the magic of the film in person."
The new owner also intends to open the house to the public for tours, and they are currently developing a website where visitors can learn more about the house's history and purchase tour tickets. They also intend to have a gift shop on the premises where visitors can buy Goonies merchandise.
The Goonies House is located in Astoria's historic district, which was also used for filming. The house was used as the exterior of the Fratelli's house, where the Goonies characters Mikey, Brand, Data, Mouth, Chunk, and Andy try to save their neighborhood from demolition by searching for the treasure of One-Eyed Willy, a legendary 17th-century pirate.
Richard Donner directed and Steven Spielberg produced this film, which starred Sean Astin, Josh Brolin, Jeff Cohen, Corey Feldman, Kerri Green, Martha Plimpton, and Jonathan Ke Quan. The film was a smash hit, grossing over $61 million in the United States and Canada, and has since become a cult classic.
Overall, the new Goonies House owner is thrilled to be preserving a piece of film history and sharing it with fans from all over the world. Visitors can expect tours, merchandise, and the opportunity to witness the film's magic in person.