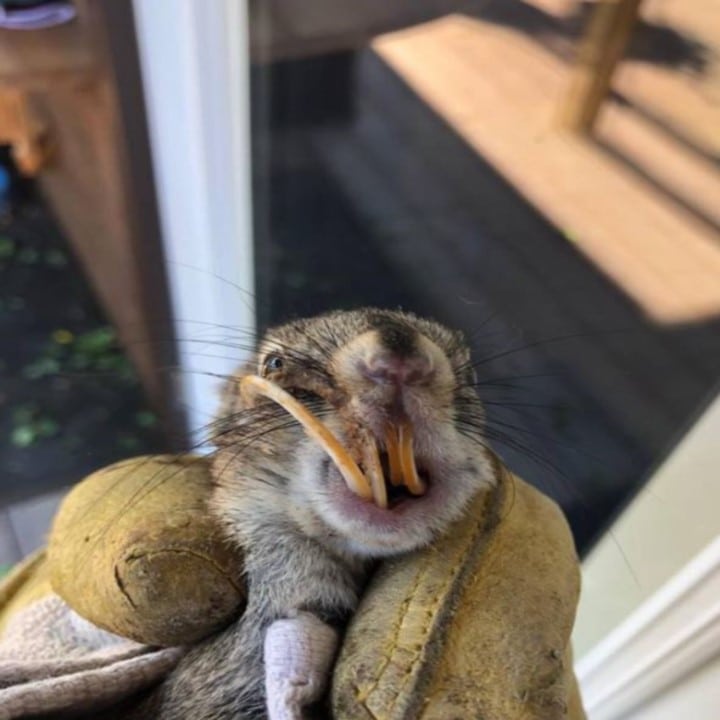 When Squirrels Need Help From Humans
Bella's Story
Owl Attack and Foster Family
Bella was raised as a baby with three other rescue squirrels by a family who frequently rehabilitates wildlife and releases them. She came to be in their care because she was attacked by an owl. Of the four baby squirrels the family fostered at that time, Bella was the last one to open her eyes. Brantley also noticed that of the four squirrels, Bella was the only one that would let humans touch her.
Releasing the Squirrels to the Wild
When it came time to release the squirrels out to the wild, they were released from their nesting box. Soon after, Bella showed up at the door. One of the humans would exit the house with nuts and Bella would take a few out of their hands and then leave.
Bella's Baby Squirrels!
Then one day, Brantley noticed one of Bella's legs appeared injured. It was pink with fur missing, so Brantley decided it was time to take her back in to heal up. They put her back into the nesting box. About two weeks later right before they were going to release Bella back out into the wild, Brantley went out to check to make sure she had plenty of food and water. She saw blood at the top of the nesting box. Brantley opened the lid and there was Bella with her very own litter of three pups!
Bella ended up staying in the nesting box a while longer with her pups until they were old enough to go out on their own. Then Brantley and crew got to release her kids out in to the wild just like they got to do with Bella before.
Bella Still Visits Every Day
Now Bella is eight years old and she still stops by Brantley's house three to five times per week to get her treat of nuts and spend a few minutes with her foster humans.
Bucky's Story
When Jannet First Met Bucky
Jannet Talbott saw a squirrel eating at her bird feeder one day with something strange on his mouth. She named this squirrel Bucky and kept watching him each day. Soon, she realized it was Bucky's own teeth sticking out of his mouth.
Bucky's Life Threatening Condition
Normally squirrels keep their teeth down by using them because they never stop growing. Bucky's jaw wasn't aligned properly, so his teeth continued to grow since he couldn't eat properly to keep them filed down with the food he ate.
Jannet Is Here to Help!
Bucky was going to starve and die if his conditioned continued. One day, Jannet captured him and cut his teeth. Squirrels don't have nerve endings in their teeth, so it doesn't hurt to cut them. Once Jannet cut his teeth, he was able to eat normally. She's keeping an eye on Bucky though in case he needs her tooth cutting services again before they get too bad.
France's 2022 Z Event Blows the Doors of Expectations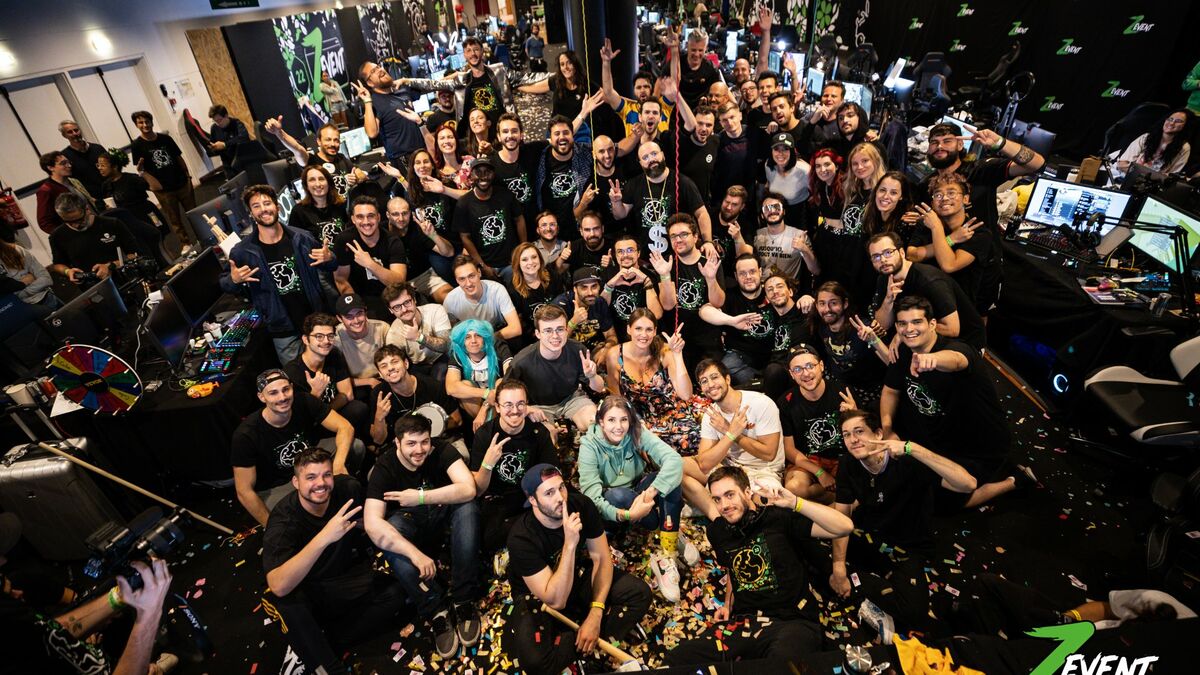 Streaming events are easily the fastest, widest way to reach the biggest audiences with entertainment today. However, the Z Event has now raised things to an all new level, boosting a charity event to one of the biggest financial donation drives ever. Combining the marketing for five different environmental causes and their non-profit organizations, the Z Event consolidated giving to an eye-popping €10.1 million.
The Z Event took a combined effort of 57 different streamers working together to pull it off. Focusing on their audiences, channel tools, and various related activities, the streamers consolidated traffic and attention on the charity drive, pushing digital focus on boosting the financial commitments well beyond previous amounts realized in earlier drives. Each year has been a record-breaking performance, so the latest one wasn't going to be an exception from the participants' perspective. Just from a technical perspective, the logistics for the latest Z Event took some serious marketing. Streaming is generally based on the assumption that everyone has sufficient technology to watch and listen to the event online with a browser and sufficient hardware. However, at some point the event also has to be managed to the lowest common denominator in terms of being viable, otherwise people don't "show up" online. Doing the same with 57 plus providers as well as the variety of tools used in a coordinated fashion is still eye-popping in retrospect.
Interestingly, the Z Event has generated such a sizable audience in France, it has even dwarfed the individual industry channels. Rather than just being confined to the gaming arena, the Z Event organizers broadened their scope to include popular music channels as well as even politics. That doesn't mean there weren't challenges; for example, one of the charity organizations to benefit was the Goodplanet Foundation, which was reeling from earlier criticism about its operations and connections. So, to address any concerns about where the money went, participants and fans were allowed to choose the organization they wanted to benefit from the pool of eligible charities. That easily shut down criticisms and allowed the Z Event to move forward in a positive light.
Despite the biggest blowout yet in response, the latest Z-Event is scheduled to be the last in the planned strategy. No one is quite sure whether it will come back in a new format or just be repeated or done at all after 2022. Given the results, there's going to be considerable pressure to bring it back in 2023, especially from the organizations that benefit from the sizable charity generated. However, no commitments have been made to take on the next Z Event per se.