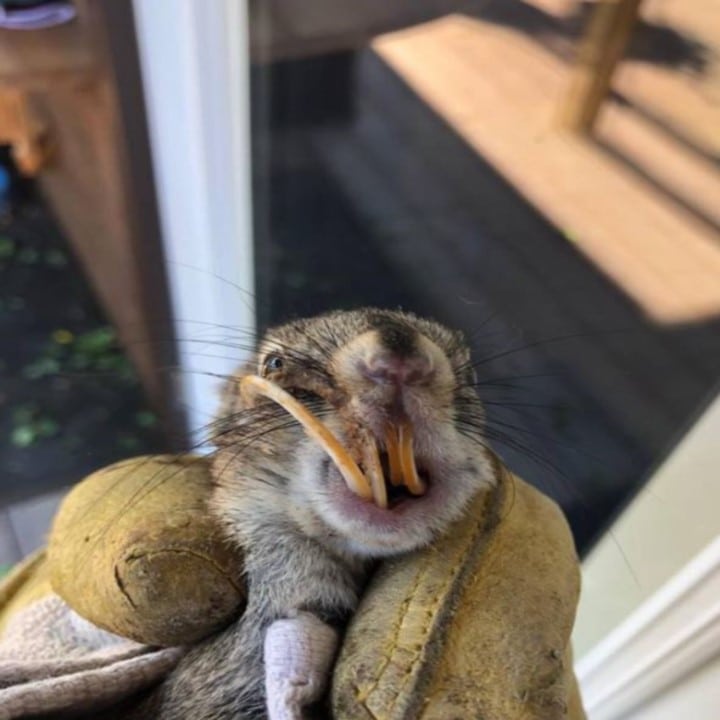 When Squirrels Need Help From Humans
Bella's Story
Owl Attack and Foster Family
Bella was raised as a baby with three other rescue squirrels by a family who frequently rehabilitates wildlife and releases them. She came to be in their care because she was attacked by an owl. Of the four baby squirrels the family fostered at that time, Bella was the last one to open her eyes. Brantley also noticed that of the four squirrels, Bella was the only one that would let humans touch her.
Releasing the Squirrels to the Wild
When it came time to release the squirrels out to the wild, they were released from their nesting box. Soon after, Bella showed up at the door. One of the humans would exit the house with nuts and Bella would take a few out of their hands and then leave.
Bella's Baby Squirrels!
Then one day, Brantley noticed one of Bella's legs appeared injured. It was pink with fur missing, so Brantley decided it was time to take her back in to heal up. They put her back into the nesting box. About two weeks later right before they were going to release Bella back out into the wild, Brantley went out to check to make sure she had plenty of food and water. She saw blood at the top of the nesting box. Brantley opened the lid and there was Bella with her very own litter of three pups!
Bella ended up staying in the nesting box a while longer with her pups until they were old enough to go out on their own. Then Brantley and crew got to release her kids out in to the wild just like they got to do with Bella before.
Bella Still Visits Every Day
Now Bella is eight years old and she still stops by Brantley's house three to five times per week to get her treat of nuts and spend a few minutes with her foster humans.
Bucky's Story
When Jannet First Met Bucky
Jannet Talbott saw a squirrel eating at her bird feeder one day with something strange on his mouth. She named this squirrel Bucky and kept watching him each day. Soon, she realized it was Bucky's own teeth sticking out of his mouth.
Bucky's Life Threatening Condition
Normally squirrels keep their teeth down by using them because they never stop growing. Bucky's jaw wasn't aligned properly, so his teeth continued to grow since he couldn't eat properly to keep them filed down with the food he ate.
Jannet Is Here to Help!
Bucky was going to starve and die if his conditioned continued. One day, Jannet captured him and cut his teeth. Squirrels don't have nerve endings in their teeth, so it doesn't hurt to cut them. Once Jannet cut his teeth, he was able to eat normally. She's keeping an eye on Bucky though in case he needs her tooth cutting services again before they get too bad.
The Simpsons Incorporate ASL in Their Show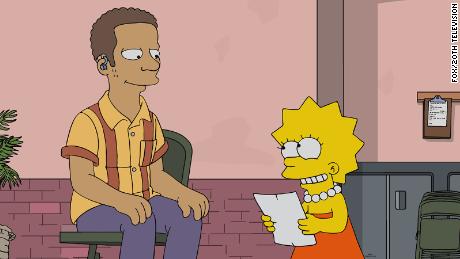 The TV cartoon, The Simpsons, has never been known for being a mild, sedate cartoon with low volume. Instead, it's been loud, brash and visual. That said, one of the reasons the Simpsons has lasted for so long, aside from always being relevant to current events and new generations, is the fact that the show also incorporates new elements when it makes sense. That was the case when the show's writers decided to incorporate American Sign Language for the first time.
Of course, there were challenges. Cartoon characters are not always anatomically correct. In the Simpsons world, everyone has four fingers on a hand instead of five. To make matters worse, the episode needed Shakespeare to be translated with ASL. Oops.
Making Up Fiction Based on Reality
The current writer responsible for the ASL episode was also keen on going farther. Instead of just focusing on solving how to use ASL, Loni Sosthand also figured out a way to incorporate deaf actors for the voices as well. Double-wow. The recognizable character, Lisa Simpson, spends a story on mourning over the passing of a musician she liked and was a mentor to her character. As it turns out, however, that musician had a son in the cartoon, and the boy is deaf. Lisa, trying to be the perennial helper, wants to assist the boy in getting a hearing implant, and of course, things go sideways from there.
Of course, like many stories used by writers, Sosthand's episode was rooted in reality. Her own family was big in jazz, different racial perspectives, and a sibling born deaf. The episode gave Sosthand a chance to use her personal experience of balancing a physical limitation with a whole family of issues and going from there. Sosthand ended up bringing her relatives into the cartoon world vicariously through Lisa Simpson's experience trying to help the musician's son.
The Results Proved the Success of the Idea
The ASL and deaf voice actor combination was a hit. The episode came across as realistic and accurate, despite fundamentally being a cartoon. And that's the kind of factor that makes The Simpsons one of the longest running TV shows, much less the longest running TV cartoon show. Even South Park doesn't even come close to longevity. And for those who use regular ASL, the particular episode of Lisa's adventures hit home and provided representation for the first time on The Simpsons. It was history in the making.