When Squirrels Need Help From Humans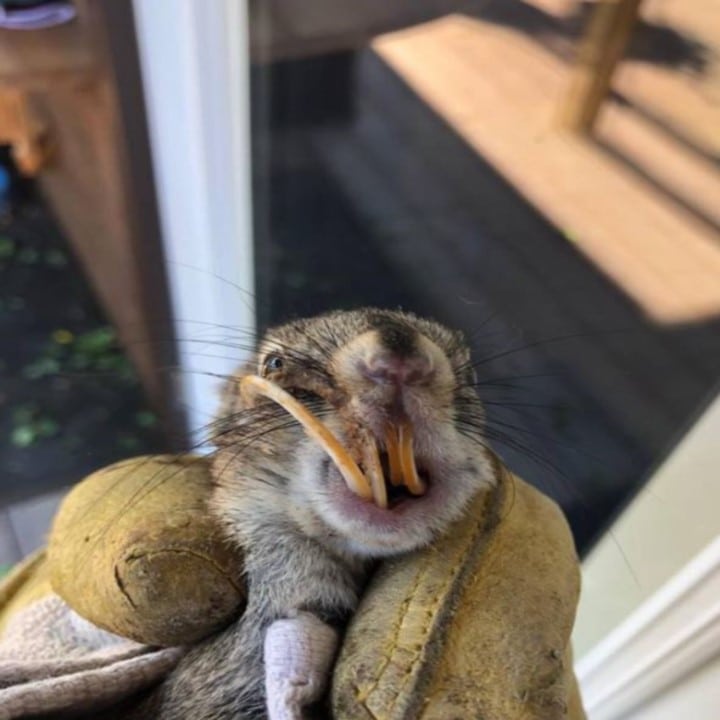 Bella's Story
Owl Attack and Foster Family
Bella was raised as a baby with three other rescue squirrels by a family who frequently rehabilitates wildlife and releases them. She came to be in their care because she was attacked by an owl. Of the four baby squirrels the family fostered at that time, Bella was the last one to open her eyes. Brantley also noticed that of the four squirrels, Bella was the only one that would let humans touch her.
Releasing the Squirrels to the Wild
When it came time to release the squirrels out to the wild, they were released from their nesting box. Soon after, Bella showed up at the door. One of the humans would exit the house with nuts and Bella would take a few out of their hands and then leave.
Bella's Baby Squirrels!
Then one day, Brantley noticed one of Bella's legs appeared injured. It was pink with fur missing, so Brantley decided it was time to take her back in to heal up. They put her back into the nesting box. About two weeks later right before they were going to release Bella back out into the wild, Brantley went out to check to make sure she had plenty of food and water. She saw blood at the top of the nesting box. Brantley opened the lid and there was Bella with her very own litter of three pups!
Bella ended up staying in the nesting box a while longer with her pups until they were old enough to go out on their own. Then Brantley and crew got to release her kids out in to the wild just like they got to do with Bella before.
Bella Still Visits Every Day
Now Bella is eight years old and she still stops by Brantley's house three to five times per week to get her treat of nuts and spend a few minutes with her foster humans.
Bucky's Story
When Jannet First Met Bucky
Jannet Talbott saw a squirrel eating at her bird feeder one day with something strange on his mouth. She named this squirrel Bucky and kept watching him each day. Soon, she realized it was Bucky's own teeth sticking out of his mouth.
Bucky's Life Threatening Condition
Normally squirrels keep their teeth down by using them because they never stop growing. Bucky's jaw wasn't aligned properly, so his teeth continued to grow since he couldn't eat properly to keep them filed down with the food he ate.
Jannet Is Here to Help!
Bucky was going to starve and die if his conditioned continued. One day, Jannet captured him and cut his teeth. Squirrels don't have nerve endings in their teeth, so it doesn't hurt to cut them. Once Jannet cut his teeth, he was able to eat normally. She's keeping an eye on Bucky though in case he needs her tooth cutting services again before they get too bad.
Zookeepers Set Up Camera And Capture Pregnant Rhino Giving Birth Without Any Assistance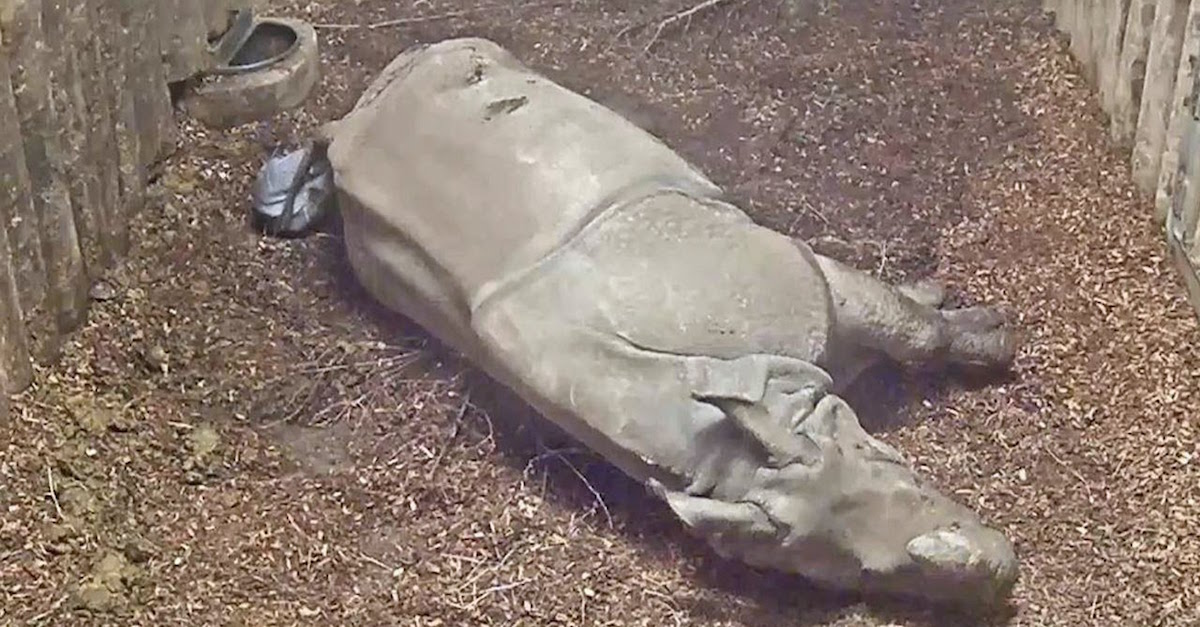 For a whopping sixteen months, Asha carried her baby in her womb. Asha, a rare greater one-horned rhinoceros, lives at the Chester Zoo in Cheshire, England. Luckily, her labor and delivery were much quicker than the gestational period was for her baby Rhino to come into the world.
After only about 20 minutes of labor, Asha successfully delivered a healthy male calf in the early morning hours on May 3, 2018, at her home at the Chester Zoo. The staff at the zoo were able to capture Asha's labor and delivery on video. The mama had an easy delivery on the floor of her enclosure and did not require assistance from the staff as she labored and brought her 132-pound baby boy. Once he is fully grown, Asha's son will balloon to an eye-popping two tons plus in weight!
Guests of the Chester Zoo were excited to visit the little rhino and his mama in their exhibit. Asha's baby is named Akeno which means "beautiful sunrise." Along with his birth, Akeno's first steps were also caught on tape along with snuggles with his 11-year-old mother Asha. They are a hit at the zoo and seem to be getting along well.
The staff at the well-visited zoo have been working towards keeping beautiful animals like Asha and baby Akeno together and better protected. One-horned rhinos are one-horned rhinos that are endangered at this point in a critical way and the staff is hoping the miraculous birth will not only attract visitors to the zoo but will draw attention to their work on this front. Animals like Asha and baby Akeno are the object of hunters who illegally poach them to be able to obtain their horns and sell them. There is a market for them as they are used in traditional Chinese medicine. A hunter can sell a single horn on the Asian black market for around $65,000 United States dollars. Even more offensive is the fact that wealthy hunters simply want the horns to hang on their walls and show off to friends as a status symbol of wealth and popularity.
According to a staff member of the Chester Zoo, not long ago there were less than 200 greater one-horned rhinoceros in the wild.
"They were hunted almost to extinction. Just in time steps were taken to protect them. Now there are about 2,600, but they still face threats in India and Nepal… it's important we do all we can to stop their numbers going down to critical levels again."
As the staff and many others work hard to fight against the illegally poaching of these beautiful animals, Asha and Akeno, who appears like he is dressed in a dark gray suit of armor, are enjoying their stay at the zoo and the many delighted visitors they come into contact with each day. The birth of Akeno on video has drawn more new visitors to the Chester Zoo and everyone seems to be happy with this new situation.