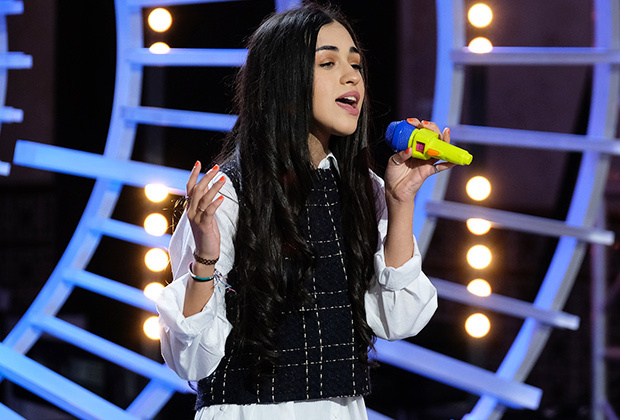 Wesley Chapel Local Is 'Heading to Hollywood' in 'American Idol' Stint!
Do you remember where you were when the first episode of American Idol aired on Fox in 2002? While the platform may seem a little dated at this point in time, with more singing shows than aspiring singers it feels like, the program offered singers the chance to change their lives in front of a huge audience of American voters. Now 19 seasons later, performers like young Alanis Sophia are getting the chance to strike out for Hollywood for the opportunity to become America's next idol.
The most recent name that has everyone talking is young Alanis Sophia, a contestant from Wesley Chapel, Florida, who was named after the famous singer, Alanis Morissette. Sophia appeared on the program in late February to raucous applause from the star-studded cast of judges, including glowing praise from Katy Perry herself!
Alanis Sophia Sets Sights on Stardom
For Alanis Sophia, appearing on American Idol in 2021 was all about making the most of a second opportunity. Still just 19-years-old, Alanis wasn't even born when American Idol began airing. Originally staking her claim to the music scene at the age of 11, Alanis would appear on and land second place in the Spanish-language iteration of The Voice, titled La Voz.
After coming so close to tasting victory, Alanis would focus on curating her skills while plying forward with her work at school. Sophia would attend Pasco School and graduate from the institution in 2019, paving the way for Sophia to focus entirely on improving her skills and preparing for a second chance at Idol-fame when the program returned to Florida in 2021.
Upon arriving at the show, Sophia would get her chance to perform in front of Lionel Ritchie, Katy Perry, and country musician Luke Bryan. A visibly confident Sophia would explain to the judges that she had been gifted an American Idol microphone as a child and that she had clung to the hope of 'going to Hollywood' ever since. Sophia also explained to the judges that American Idol would operate as a bonding point between Sophia and her mother, often pointing to how music helped them during tough times back in Puerto Rico.
The Performance of a Lifetime
After explaining a bit about her story, Alanis would set forth with her own rendition of Anyone by the esteemed and incredibly talented Demi Lovato. Sophia kept the gifted American Idol microphone in her hand throughout the touching rendition, bringing smiles to the face of Katy, Luke, and Lionel. By the time the song had ended, it was clear that Sophia had won over not just a single judge, but all of the judges.
Katy Perry would open up the discussion regarding Sophia with instantaneous effusive praise saying, "She is the best we've seen today." Such high praise from one of the most successful pop artists of all time should go a long way toward Sophia's confidence in her skills, but that wasn't all the judges had to say.
Lionel Richie would pile onto the praise that Sophia received after Perry finished gushing over the performer. Richie pointed out that Sophia had a 'purity' to her voice and that Sophia's personality 'requires nothing but exactly who you are'. Ritchie would go on to say that Sophia had huge potential and those words were quickly echoed by Luke Bryan.
Now on her way to Hollywood for another chance at stardom, Alanis Sophia and her family are hoping for a finish at the top of the competition. Yet with such high praise from music legends like Richie and Perry, it feels like Sophia is already on the way to victory.
Travis Baker Flies Again More Than a Decade After Surviving Fatal Plane Crash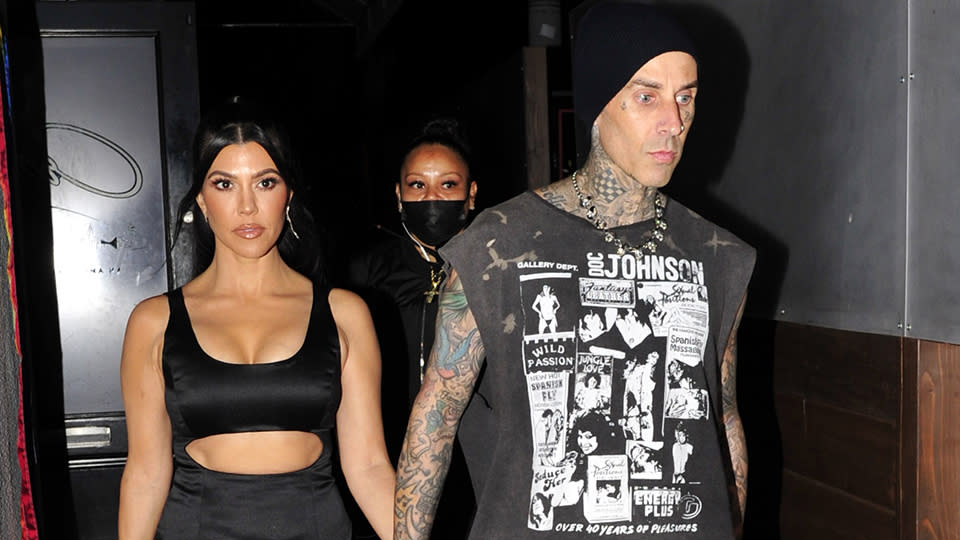 Sometimes it isn't easy to get over a minor thing that happened to you, whether in childhood or adulthood. It's hard to fathom going into an airplane again after being in one that ended up in a fatal crash. Travis Barker has defied what most people would consider impossible, but he did not do it alone. Let's delve into how he managed to accomplish this significant feat after more than twelve years.
The 45-year-old drummer with Blink-182 traveled on Saturday, August 14, the first flight since his horrific 2008 plane crash that saw four of his colleagues dying and Barker surviving with third-degree level burns.
Girlfriend Kourtney Kardashian accompanied Barker aboard Kylie Jenner's private plane as they traveled to Cabo. Kris Jenner and her boyfriend, Corey Gamble, were also said to be on board, according to the outlet.
Barker was caught sporting a white tank top, gray jeans with a black belt studded with metal studs, and a black beanie on his head for the outing. Kardashian, 42, meanwhile, looked stylish in a black dress and black sunglasses.
"Travis flying to Cabo is a marvelous thing. Many years ago, a plane disaster was incredibly traumatic. To reach this point, he's had a lot of aid, according to media reports. Kourtney has been immensely helpful. She never urged him to take to the air. They've been able to travel around the United States without flying, and Kourtney appears quite comfortable with it.
Barker and longtime partner DJ AM (Adam Michael Goldstein) escaped an aircraft accident more than a decade ago while flying from South Carolina, where they had just performed. A year later, Goldstein died of a prescription drug overdose.
The disaster killed Barker's security officer Charles "Che" Still, his aide Chris Baker, pilot Sarah Lemmon, and co-pilot James Bland.
After the accident, the musician had a hard road to rehabilitation, both mentally and physically. He had third-degree burns covering 65 percent of his body and had to undergo many operations and skin grafts. In addition, Barker was abusing "excessive" marijuana and prescription drugs.
Barker declared his plans to return to the skies in June. On Twitter, he proclaimed, "I might fly again."
When Goldstein died, Barker said in an interview that he decided to stop using medications and flushing medicine, "even stuff that I needed," after his opiate tolerance began to rise with each surgery.
"Everyone usually asks, 'Did you go to rehab?'" the drummer said to the publication. "'No, I was in a plane crash,' I answer. That was the extent of my rehabilitation. Have you ever lost three pals and come close to dying? That served as a wake-up call for me. I would not have quit if I hadn't been in a car accident."
In the same interview, Barker expressed his desire to be a writer "If I succeed in overcoming [flying], and the angels above assist me in my trips and keep me safe, I'd like to come back and [inform my children], 'Hey, I just went here, and then I came home.' And everything turned out OK.' I have to inform them since I was about to abandon them. That is a perfect day."
After the crash, the drummer's dread of flights grew to the point that he remarked, "I used to be afraid of planes." "I wasn't able to go down the street. I was convinced that if I saw a plane [in the sky], it was going to crash, and I didn't want to see it."
"The closer I got to it, the more it seemed like I was getting closer to the terrible stuff than the beautiful stuff. I felt more akin to attempting to flee, to be in an accident and being burned, to trying to save my buddies from a burning jet, "Barker continued.