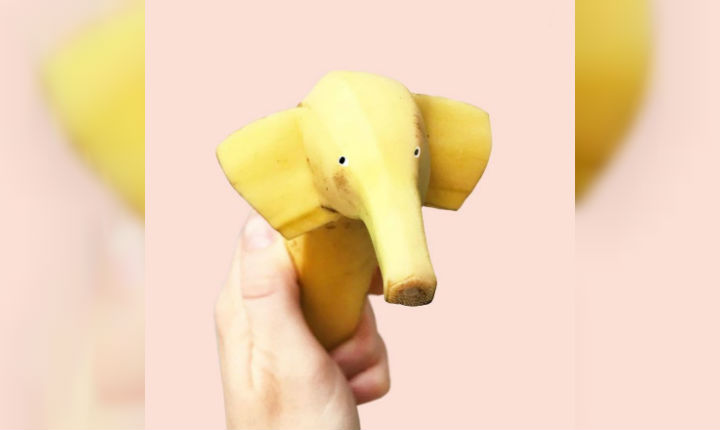 Watch What This Artist Will Do With Food
What would do if someone gave you an orange, an egg, or even a teabag? Would you not use it for its original purpose? Of course, you would, but that's is not the case for Artist Helga Stentze. The guy incorporates art into any simple edibles he comes across. Sounds interesting, right? Well, you have no idea how interesting this is until you get to experience the real piece of his food art as disclosed below.
Whether you are a fan of reading or not, it is common knowledge that reading blends well with some bit of coffee, especially on a chilly morning. With this in mind, Helga develops a similar impression using the same teabag. Here, he constructs a relatively small book and places it right inside the tea bag after opening it. He then draws some eyes on the opening and folds it in a manner that the eyes face the book. If you're having a hard time understanding the description, have a look at the final piece of his teabag-book creation.
If you thought the first art was super, creative am sorry to disappoint you because you are not prepared for what is second in line. It is the ordinary banana, but from it emerges a cute elephant. Wondering how it was made? Well, it is simple. A quarter away from either of the sides, cut the banana but do not let it cut off completely. You can then cut a bit of the banana at the far end to get a nice outer layer of the banana and fix it to the piece you had made at the other end. Below is an exact copy of what your final result will look like, and this is a true definition of beauty.
This last piece is just the peak of Artist Helga Stentzel's creativity. It is just the regular tomato that you use to bring the tasty feel to your dishes, but here, it is used to draw a different type of impression once it is cut horizontally into two equal pieces, with one piece curved in a nice way as demonstrated below. What are you seeing? Yes, it is a drawing of a peacock, or do you want to say that it is a peacock dressed in one of those Olympic skating outfits? Whichever the case, it still detonates the art encompassed in simple edibles.
In as much as this article serves to expose you to the beautiful food creativity of Helga Stentzel, it also challenges you to look into simple foods from a different eye. In so doing, there would be more creativity in the food industry. Nonetheless, Helga Stentzel deserves not only recognition but applauds because his artistic work is beyond natural creativity. You can consider checking more of his creativities on his social media platforms.
Big Plans For The Goonies House In Oregon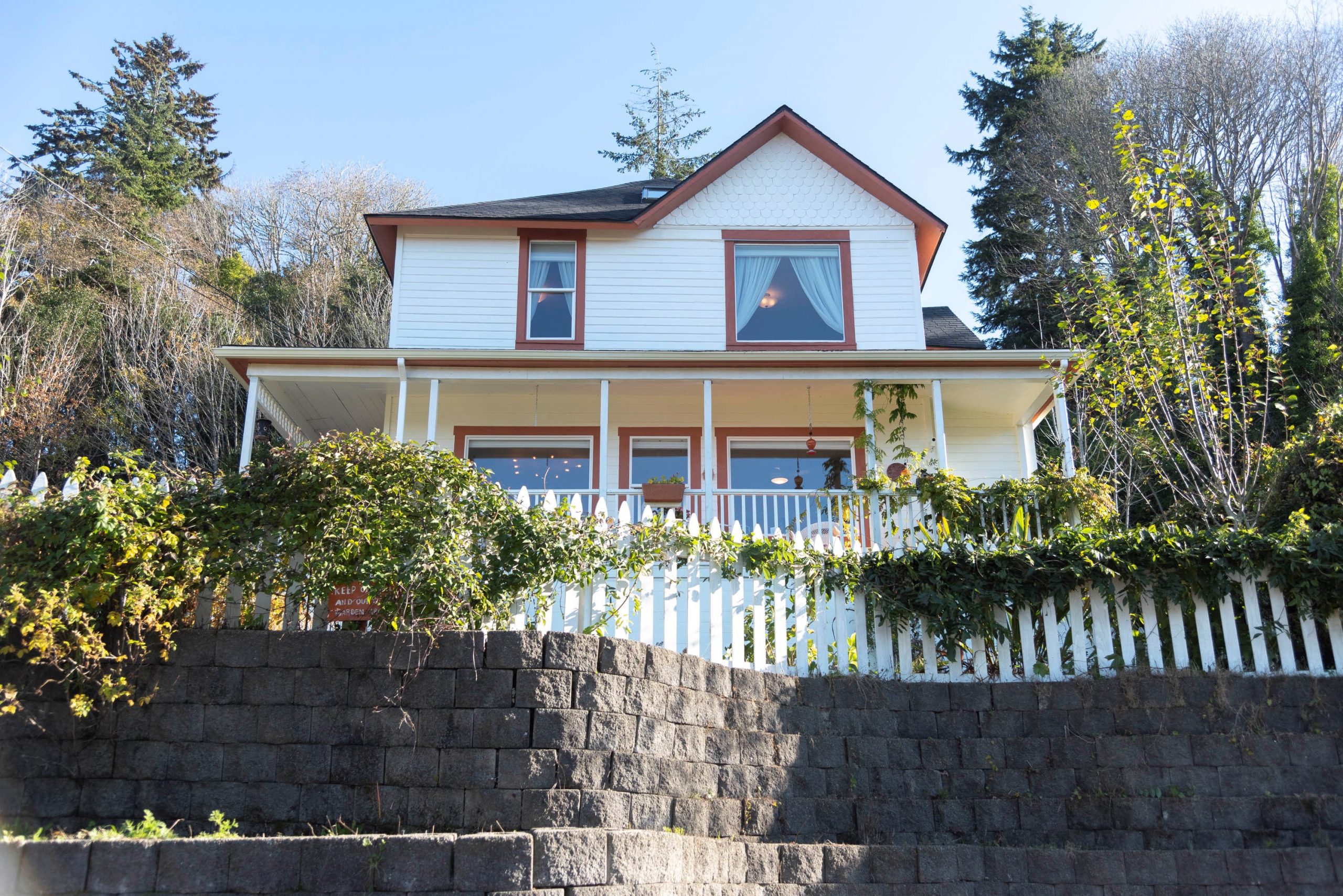 The well-known "Goonies House" in Astoria, Oregon has recently been purchased by a new owner who intends to keep it open for movie fans.
For decades, fans of the film have visited the house, which is located at 368 38th St, Astoria, OR 97103. Many visitors have taken pictures outside the house, and some have even climbed to the roof to reenact the iconic scene in which the Goonies slide down the chimney to escape the Fratellis.
The new owner stated that they have always been fans of the film and were thrilled to be able to purchase the house. They intend to renovate the property, but they want to ensure that it remains true to its appearance in the film.
"I have always been a fan of The Goonies, it was my favorite movie as a child, and I remember visiting the house when I was a kid. I just couldn't let it go when it went up for sale. It is such an iconic piece of movie history," said the new owner. "I'm excited to share the house with fans from all over the world and to give them a chance to experience the magic of the film in person."
The new owner also intends to open the house to the public for tours, and they are currently developing a website where visitors can learn more about the house's history and purchase tour tickets. They also intend to have a gift shop on the premises where visitors can buy Goonies merchandise.
The Goonies House is located in Astoria's historic district, which was also used for filming. The house was used as the exterior of the Fratelli's house, where the Goonies characters Mikey, Brand, Data, Mouth, Chunk, and Andy try to save their neighborhood from demolition by searching for the treasure of One-Eyed Willy, a legendary 17th-century pirate.
Richard Donner directed and Steven Spielberg produced this film, which starred Sean Astin, Josh Brolin, Jeff Cohen, Corey Feldman, Kerri Green, Martha Plimpton, and Jonathan Ke Quan. The film was a smash hit, grossing over $61 million in the United States and Canada, and has since become a cult classic.
Overall, the new Goonies House owner is thrilled to be preserving a piece of film history and sharing it with fans from all over the world. Visitors can expect tours, merchandise, and the opportunity to witness the film's magic in person.