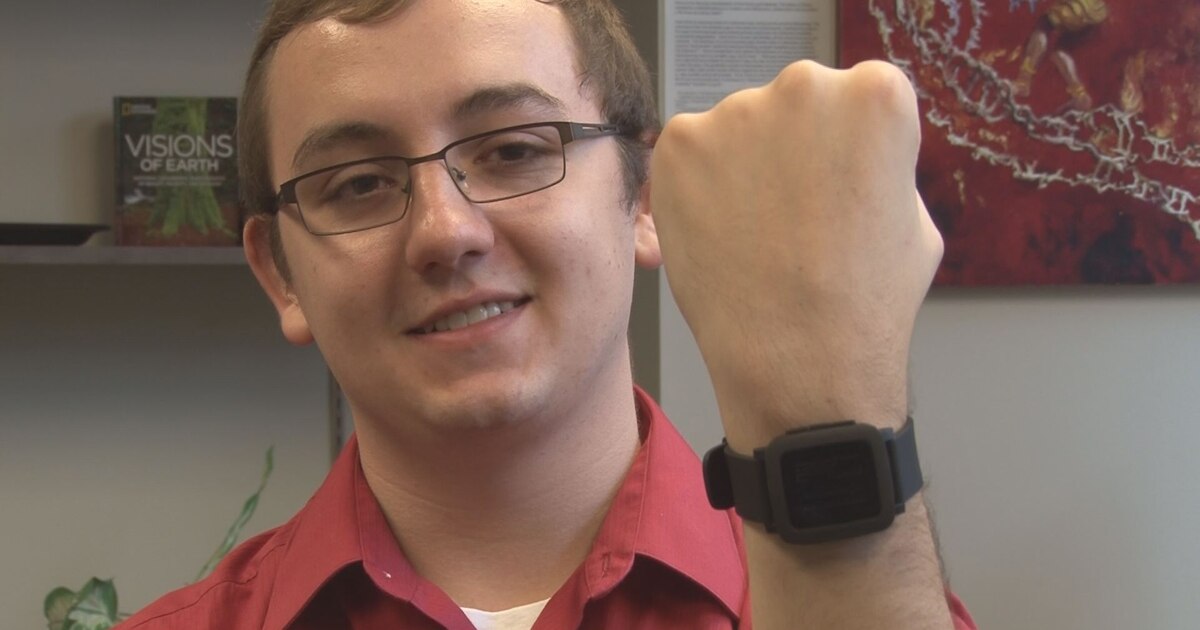 Veteran Father With PTSD Treated By Son's Life-Changing Tech Development!
When Patrick Skluzacek went overseas to serve in Iraq on behalf of the United States Military, he returned home as a changed man. His son, Tyler Skluzacek, knew his father as an outgoing man brimming with joy and ready to laugh. The man that returned was not quite the same, instead consumed by memories of his time in places like Fallujah.
Chronic memories would prevent Patrick from sleeping, and instead throwing himself around while breaking out in heavy sweat. The vivid nightmares were unbearable and the manifesting case of PTSD was breaking the life Patrick had built. It would get so bad that Patrick would watch as his marriage fell apart, his career crash and burn, and the relationship he had with his loved ones change.
According to a report published by the Department of Veterans Affairs, the story that we just unveiled surrounding Patrick is far from isolated. More than 52% of soldiers who see combat end up with some level of post-traumatic stress disorder, leading often to nightmares, broken relationships, and much worse. This number compares to roughly 3% of an average sampling of the civilian population, which goes to show just how much stress and pressure soldiers have to face.
While many of these veterans end up facing their nightmares alone, some savvy individuals are working to make a change for everyone. Patrick's son, Tyler, would attend Macalester College in Saint Paul where he would begin learning about computer hacking and program development. During his years in school, he would learn to develop mobile applications, focusing largely on assisting those with PTSD.
Through his work at an on-campus job, Tyler was able to raise a sizable amount of money to fund a trip to Washington. He wanted to compete in a hackathon competition to showcase a smartwatch he had developed. Tyler had conceptualized a smartwatch that helped detect night terrors based on measurements like physical movement and elevated heart rate. The goal of the watch was to read this data and pulse a stimulus that helped the individual in question to pull from REM sleep before they were affected.
In order to win the competition, however, Tyler would need to test the smartwatch on someone willing to be his guinea pig. Enter dad. Tyler said of using his father as a client, "I was terrified." Tyler would go on to explain that he was nervous about tracking so much data that it felt akin to 'having a baby.'
Despite his nerves, Tyler and Patrick would work together around-the-calendar to develop the algorithm and hardware necessary to complete the task. Tyler cited the closeness he felt toward his father as a key motivator in the successful development of the device. Patrick remarked upon the first time he noticed the watch working, "It was night and day." Patrick would go on to describe those moments as 'little miracles'. After dealing with PTSD on his own for near a decade, Patrick had finally found a source of relief to the night terrors that had otherwise been a constant.
While it would be easy to temper expectations with such a small sample size, progress has exploded in the intervening time since the smartwatch's inception. The Food and Drug Administration has already approved the application to function with Apple Watch. The V.A. is also getting in on the action by supplying the application through its prescription services for individuals who request it.
Use Mindfulness Methods to Cope with Holidays' Uncertainty and Stress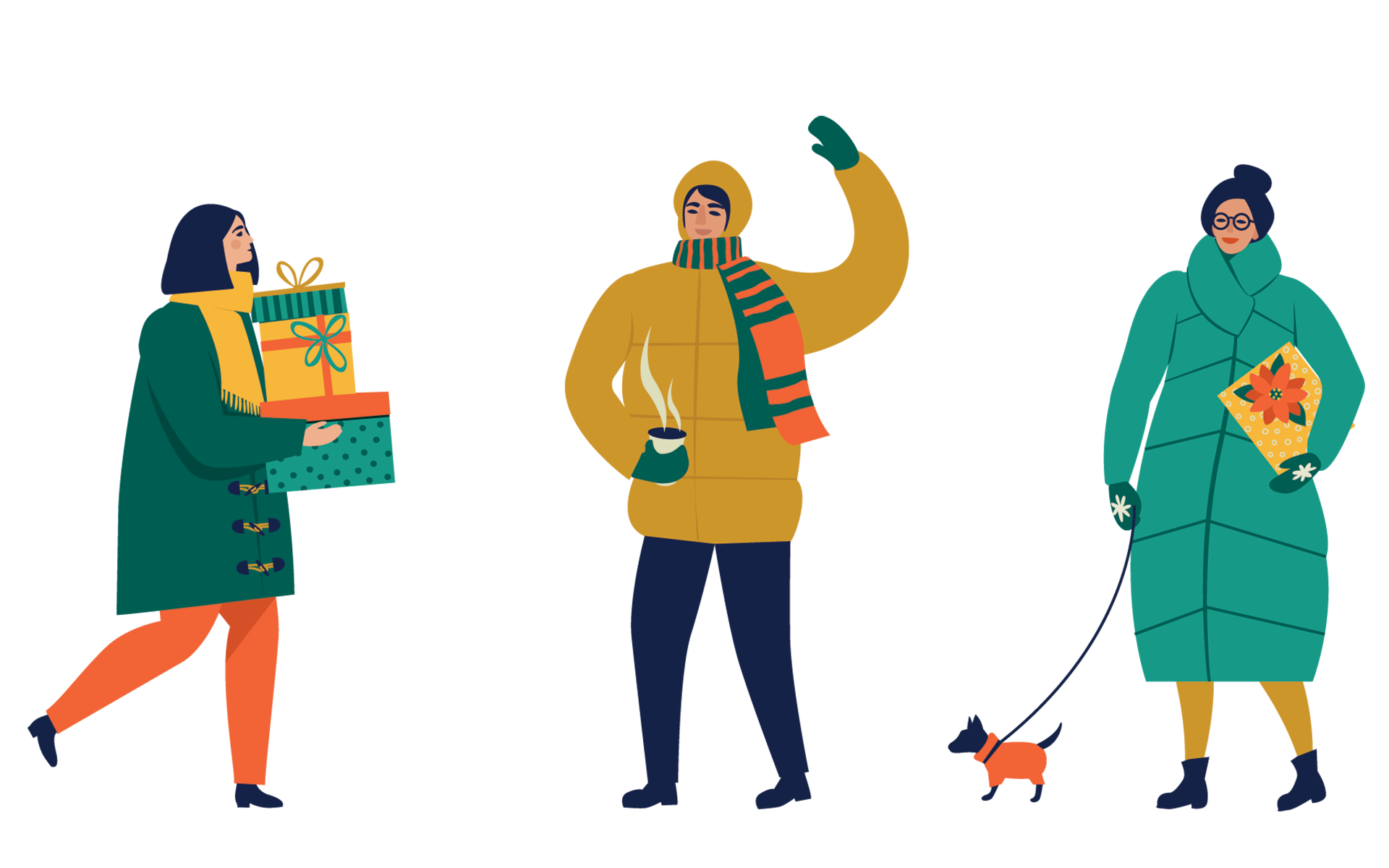 The coronavirus (Covid-19) pandemic has stunned the entire world. The deadly virus has affected millions across the world in terms of health, business, and economy. Numerous research studies have highlighted the effects of stress on people in the cold winter season.
However, 2020 is different because there is more stress due to Covid-19. People can't go out for shopping, share Thanksgiving dinners, or celebrate Christmas with their loved ones. There are several ways to cope with stress and anxiety, but practicing mindfulness is the best method to let go of the past and future.
Mindfulness allows you to recharge your brain and fully present in the moment. It helps fight depression, anxiety, and stress. At the same, mindfulness can help you cope with the uncertainty that usually occurs during the holiday season. Here are a few mindful ways to cope with tension and stress throughout the holiday season. Read on!
A Balanced Diet
Food is the central point of any event or celebration, but the holiday season is incomplete without delicious recipes and dishes. It is a great time to enjoy your food traditions. However, unhealthy diets can affect you both physically and mentally. So, make sure you choose the right type of food that you enjoy and benefit your overall wellbeing.
Studies show that the presentation of good food can enhance your eating experience. According to Dan Ariely, an experienced social psychologist, a good presentation of coffee can upscale its taste. Some people say that their coffee tastes more delicious when it is presented in fancy containers instead of paper cups.
Likewise, it is crucial to eat and drink wisely. Slow chewing allows your stomach to digest the food properly. You will also experience the flavor, texture, and smell if you take time with each bite.
Eat healthy food items, such as veggies and fruits because they are packed with essential vitamins, minerals, and antioxidants that can detoxify your body and increase blood flow to the brain. Eventually, you will have less stress and anxiety.
Listen to Relaxing Music
People enjoy the holiday season with the music they love. Listen to the music that demonstrates your religious, cultural, and societal norms. Many evolutionary psychologists say that early human beings developed music for enjoyment and calmness purposes.
According to Steven Pinker, a psychologist, music is an auditory cheesecake, a byproduct of natural selection. Most psychologists believe that early human played and used music to strengthen bonds within their tribes.
A growing body of research evidence shows that music can help reduce anxiety and stress. Some studies show that music increases blood circulation and lowers blood pressure levels. Not only does music improve balance, but it also boosts your brain's plasticity.
Recent studies have highlighted that music produces emotional effects on your brain and allows you to feel energized, calm, joyful, nostalgic, reflective, and stress-free. It is important to choose music that helps you to get rid of the hustle and bustle in your mind. Create a list of songs that soothes your mind and tranquil your heart.
Explore Nature
The holiday season is full of stress and anxiety of many people. Many people miss the pre-Covid-19 world where everyone could go outside and enjoy. Although urban life has its own mental implications, the pre-Covid-19 era was still better than the uncertain times of today.
Exploring Nature is one of the best ways to cope with your mental stress. A recent research study showed that spending time in Nature, especially in trees for about 15 minutes can help reduce negative thoughts, anxiety, confusion, and depressive symptoms. On the other hand, people who live in urban areas experience more stress.
Another research study highlighted that people who look up t tall trees for one minute had induced feelings of generosity and calmness. The participants of the study also reported that this practice had lowered their selfish behavior.