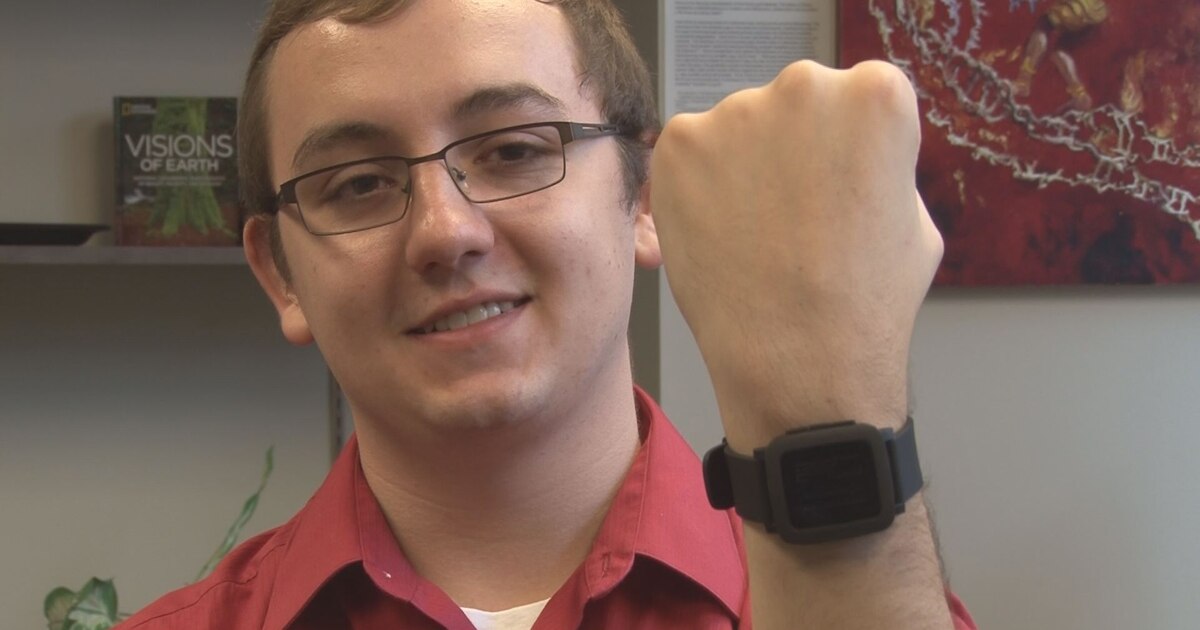 Veteran Father With PTSD Treated By Son's Life-Changing Tech Development!
When Patrick Skluzacek went overseas to serve in Iraq on behalf of the United States Military, he returned home as a changed man. His son, Tyler Skluzacek, knew his father as an outgoing man brimming with joy and ready to laugh. The man that returned was not quite the same, instead consumed by memories of his time in places like Fallujah.
Chronic memories would prevent Patrick from sleeping, and instead throwing himself around while breaking out in heavy sweat. The vivid nightmares were unbearable and the manifesting case of PTSD was breaking the life Patrick had built. It would get so bad that Patrick would watch as his marriage fell apart, his career crash and burn, and the relationship he had with his loved ones change.
According to a report published by the Department of Veterans Affairs, the story that we just unveiled surrounding Patrick is far from isolated. More than 52% of soldiers who see combat end up with some level of post-traumatic stress disorder, leading often to nightmares, broken relationships, and much worse. This number compares to roughly 3% of an average sampling of the civilian population, which goes to show just how much stress and pressure soldiers have to face.
While many of these veterans end up facing their nightmares alone, some savvy individuals are working to make a change for everyone. Patrick's son, Tyler, would attend Macalester College in Saint Paul where he would begin learning about computer hacking and program development. During his years in school, he would learn to develop mobile applications, focusing largely on assisting those with PTSD.
Through his work at an on-campus job, Tyler was able to raise a sizable amount of money to fund a trip to Washington. He wanted to compete in a hackathon competition to showcase a smartwatch he had developed. Tyler had conceptualized a smartwatch that helped detect night terrors based on measurements like physical movement and elevated heart rate. The goal of the watch was to read this data and pulse a stimulus that helped the individual in question to pull from REM sleep before they were affected.
In order to win the competition, however, Tyler would need to test the smartwatch on someone willing to be his guinea pig. Enter dad. Tyler said of using his father as a client, "I was terrified." Tyler would go on to explain that he was nervous about tracking so much data that it felt akin to 'having a baby.'
Despite his nerves, Tyler and Patrick would work together around-the-calendar to develop the algorithm and hardware necessary to complete the task. Tyler cited the closeness he felt toward his father as a key motivator in the successful development of the device. Patrick remarked upon the first time he noticed the watch working, "It was night and day." Patrick would go on to describe those moments as 'little miracles'. After dealing with PTSD on his own for near a decade, Patrick had finally found a source of relief to the night terrors that had otherwise been a constant.
While it would be easy to temper expectations with such a small sample size, progress has exploded in the intervening time since the smartwatch's inception. The Food and Drug Administration has already approved the application to function with Apple Watch. The V.A. is also getting in on the action by supplying the application through its prescription services for individuals who request it.
Trading Solar Power for a Crypto Farm Stability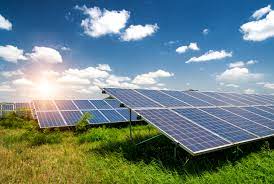 Crypto has been getting a bad rap in the news lately given how much energy it consumes to generate the financial bounty of new digital coins. A mass bank of ASIC-type number crunchers demand a lot of electricity, and that kind of power consumption day in day out leaves footprint that many are not comfortable with. However, being responsive to the times, a particularly creative crypto company has decided solar may be the big offset it needs to set things right, at least as far as that company's activity online. And that offset is going to happen in Montana with a big new construct titled the Basin Creek Solar Project, covering over 1,600 acres.
Trading Power for Power
Madison River Equity LLC has planned a 300 megawatt project to address both its mining operations as well as provide power to another 40,000 homes. Currently, Montana itself as a state only produces a total of 117 megawatts. So, adding almost 300 percent more to the local grid is going to end up providing a massive utility boost for the state economy and region, no question. The 300 megawatts don't come free; the planned crypto operation is expected to take 75 megawatts off the table for its own operations. However, even then, the entire project is a net gain for the state.
Great Things Aren't Always Wanted
Unfortunately, even with the clear benefits to power generation for the entire state, local folks aren't thrilled about the pending project. First, crypto mining is not a quiet affair. All those ASIC units needed to crunch the blockchain make a lot of noise, and combined it can seem like a massive jet engine going off. Further, the operation is not a 9 to 5 activity. Blockchain mining warehouses generally run 24/7, not turning off unless maintenance or a replacement is needed. A warehouse of them won't be any quieter.
Second, a massive solar facility is going to add a visible disruption to the area as well. It takes a lot of land and space to build a viable solar farm that pumps out serious power. Again, the locals aren't thrilled about their natural reserve suddenly being overtaken by thousands of solar panels across 1,600 acres. And the maintenance of such a facility is also going to produce a regular amount of by-product and eventual waste as well. Again, not something the locals are interested in.
Not a Sure Deal Yet
The big decision happens with the permit hearing scheduled for June 17, 2021. However, it's very likely that the locals are going to want to have their say as well. Crypto might be a big moneymaker for some, but out in the rural area it's starting to become a bit of a NIMBY issue, the kind of things folks want to stay back in the big city and not start showing up in their backyard.