Tiny Homes are Small Steps in the Right Direction For LA Homeless
The homelessness crisis in Los Angeles, California, is a pandemic in its own right. There are more homeless people on the city streets than in some small metropolitan areas across the country.
However, a recent pilot project to provide small but comfortable homes with access to multiple amenities to awe the plight of those having to take to the streets has been welcomed with open arms by many sectors.
Could this be the answer that the city has been waiting for so long? Not only are the houses convenient, but they are aesthetically pleasing.
The LA Homeless Crisis In-depth
A new economic prediction is indicating that a distressing rise in homelessness throughout the state of California and primarily in Los Angeles County is about to hit hard in a few years.
In the January issue of the Economic Roundtable, the Non-profit organization located in the nation's central area released a report called "Locked Out" that indicates the number of homeless individuals currently in the United States may increase shortly.
Astounding is the expected surge in long-term homelessness, which refers to people who have become so homeless that they have lived along the city's streets for prolonged periods.
In Los Angeles County, there are approximately fifteen thousand ongoing homeless people. The forecast has estimated that the number will show significant growth by 2025.
The Fix
An established community with colorful buildings in Los Angeles was established featuring forty tiny houses. Each building is only 64 feet with the capability of accommodating one or two people.
This is a significant move towards addressing the homelessness situation that has plagued the city for years.
The community has been officially named The Chandler Boulevard Bridge Home Village and took just three months to be built by Lehrer Architects in association with the LA Engineering Bureau.
Los Angeles's latest housing project is situated in North Hollywood, which is one of the various places that are being earmarked for the homeless community.
Hope of the Valley Rescue Mission is managing the facility at this point. However, it is already at the maximum number of people allowed.
The tiny homes are equipped with heat, air-conditioning, a small desk in the bedroom, a small table in the kitchen, and a small door. In addition to individual housing units, there are bigger transportable units.
In each modular unit, groups of people can eat, meet, take showers, do laundry and have storage. There is also a designated pet area.
The entire group benefits from such a large and vibrant communal area. This program will provide support services, residential navigation, psychological health, and vocational training.
Upon completion of training, job placement will also be done to help residents reintegrate into society.
Meanwhile, in the county, there are currently more than 66,000 homeless individuals, consisting of both those "bouncing in and out of homelessness" and others who are chronically homeless.
Jumping ahead of the anticipated massive growth in homeless people has become a large challenge for Los Angeles. Still, entities pledging to create residential units have had very little impact on the impoverished figures.
As a response to this issue is a proposal of an additional 25 residences for anyone who is currently homeless. The new homes are being suggested to be built in five years totaling 25,000.
In the Economic Roundtable's opinion, the ideal option is for the leaders to enforce a Roosevelt -like strategy, and to put people to work, and to get them a job, and to get them by their families so that they can earn money, and so that they don't have to borrow if they have to.
Canine Environmentalist Sniffs Out Litter, Cleans Up Leeds Park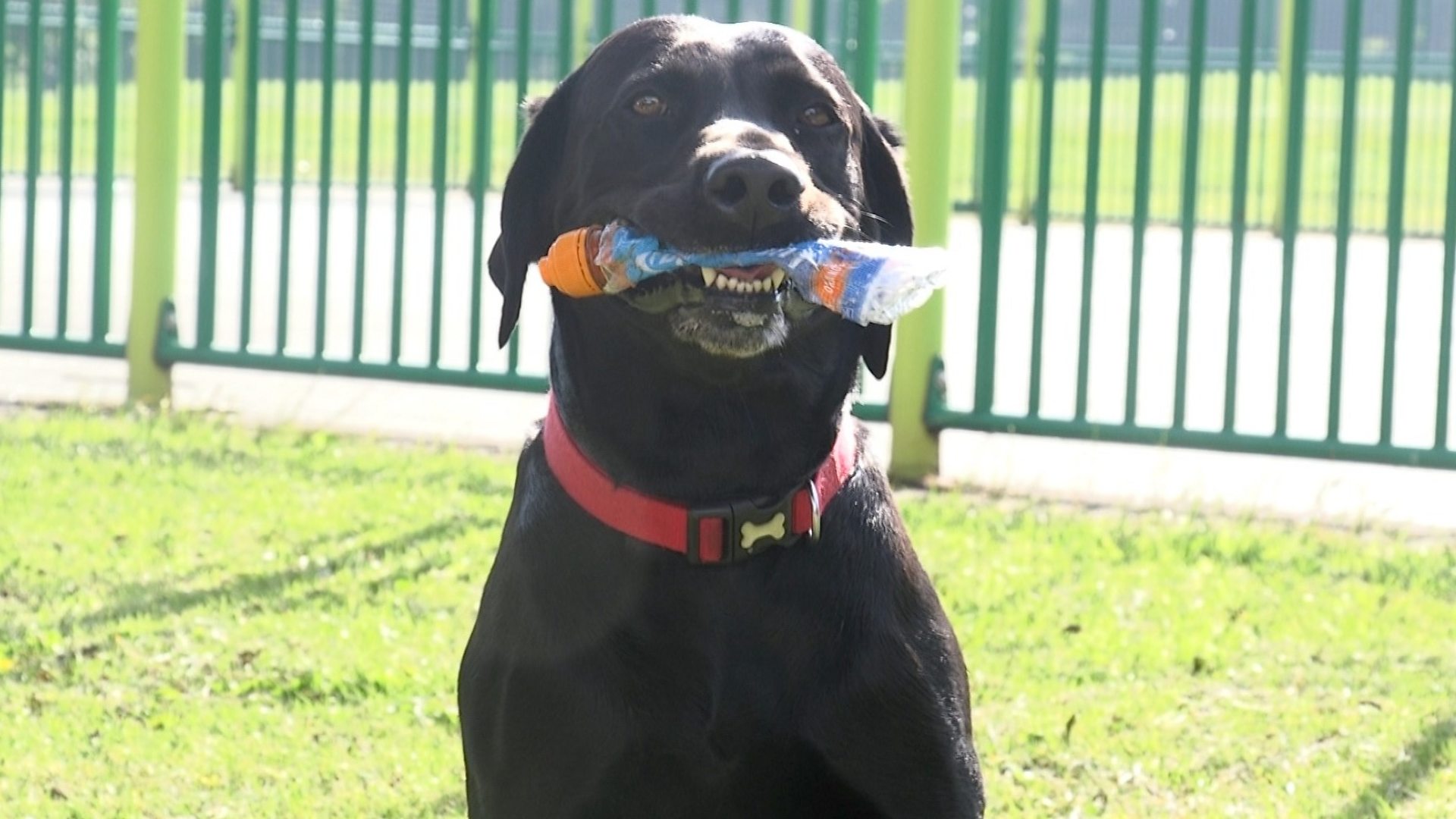 If you've spent even five minutes on the internet over the last ten years, you've likely come face-to-face with some pretty startling realities pertaining to pollution, climate change, and environmental destruction. According to the team of researchers at SAS, more than 5,000 plastic marine pollution is found per mile on beaches in the United Kingdom. More than 90% of these plastic containers are produced through processes requiring fossil oil as well as gasoline.
While we are all increasingly aware of the global pollution issue currently captivating our planet, it feels like there is little that can be done at an individual level. Well, at least that might have been the sentiment before a Labrador Retriever named Harley got in on the action!
Cleaning Up The Parks, Paw by Paw.
Leeds is the largest city located in West Yorkshire, a county of England. Located predominantly on the River Aire, the city is cut by the river flowing through it, Leeds was originally founded in the 13th Century as a borough before turning into a major production center for wool, mills, flax, and iron. Now home to more than 790,000 people, Leeds has turned into a thriving metropolis with its own issues pertaining to pollution and urban density.
Located just five miles away from the center of the city is Pudsey Park, a public park located in Pudsey, second most popular in the region behind only Roundhay Park. On the manicured grounds, visitors will find a bowling green, cafe, skate park, and a playground as well as various wildlife displays.
Covering nearly 8 acres of land and met every day by children and family, Pudsey Park has been particularly prone to litter and pollution. In order to offset some of the lazy waste that has found its way into the park, one local resident named John Evans decided to get him and his dog in on the action.
John Evans is a frequent walker through Pudsey Park with his best friend, the black labrador retriever named Harley. Like any other lab, Harley loves to get outside, explore parks, and play with anything along the way. Leaning on his dog's natural love of the great outdoors while turning that passion into a game, John would teach his dog to collect empty bottles from all over the property.
Rewarding Harley for all of his work, the dog would go on to pick up trash can after trash can of discarded plastic bottles over the course of his walks through Pudsey. Evans keeps his fans and followers updated regarding their efforts to clean the park through daily social media posts. Evans stated in one of those social media posts, "We're immensely proud of Harley, and… there's something really different about him!"
Labrador Retrievers like Harley have a rich history as one of the most popular companion dogs in the entire Western World. A common choice for disability assistance, Labs are smart and compassionate enough to train and aid those with autism or blindness, displaying loyalty and composure throughout their efforts.