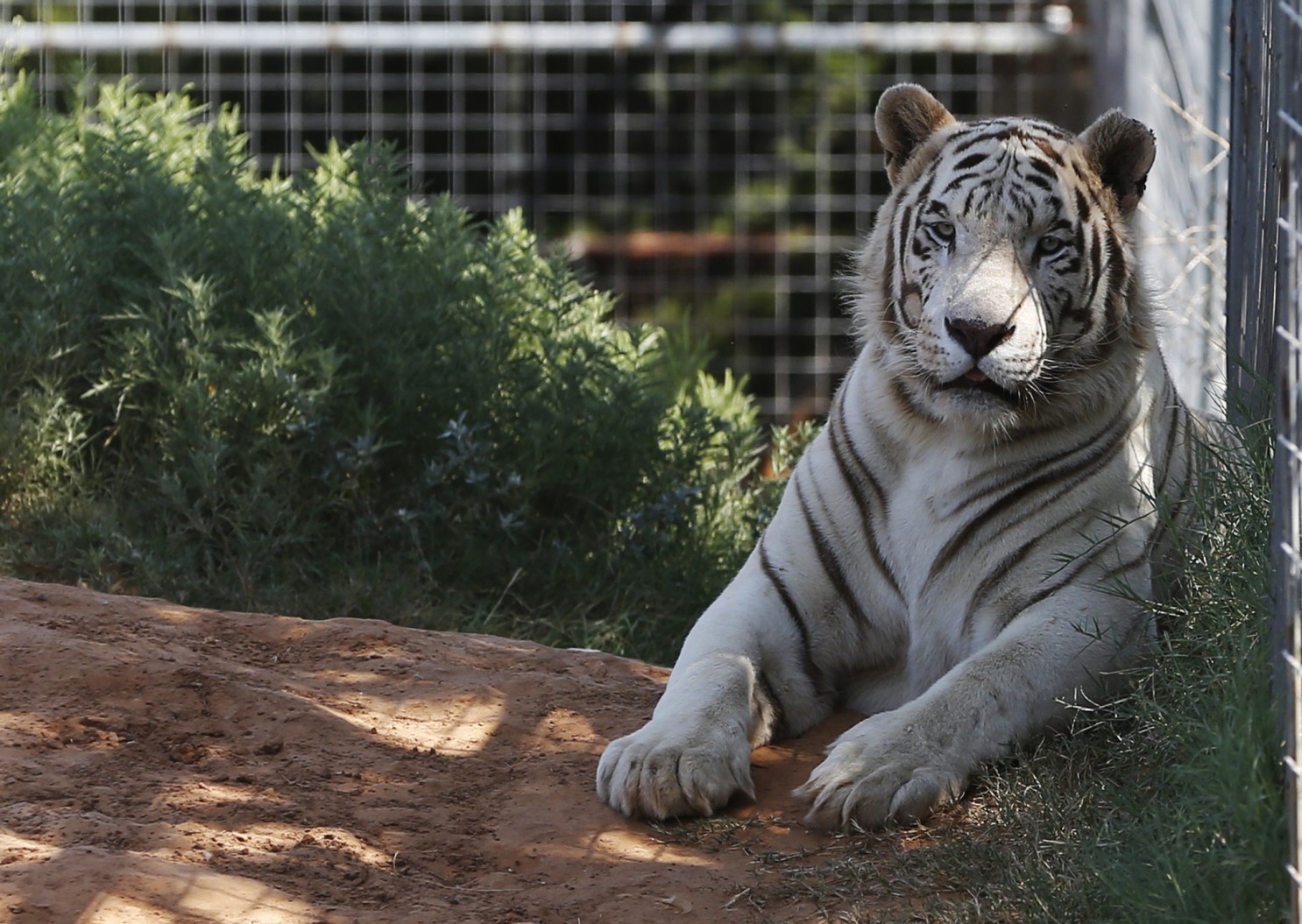 Tiger King Animals to be Turned Over to the Feds
Tiger King as a TV show, docu-series drama and live-reality glimpse into business insanity took the cable and streaming world by storm. It was a classic Greek tragedy of a pumped-up king of his own world destroyed by his own acts and turned on by his closest people and partners. By the end of the series, the show's main character was behind bars, his partners and closest workers scattered, and his business partners turning out to be less-than-stellar compadres in a crazy, real-life drama. As it turns out, yet one more chapter in the story has now just been written.
One of the big backstories of Tiger King was the treatment of the big cats that made the owner, Joe Exotic, famous in the first place. After a huge federal investigation into the original owner participating in a murder-for-hire contract, the remaining partners finally had to agree to turn over the remaining animals to the Department of Justice recently. This was the closing act in the secondary federal charges the government brought against the business, in particular regarding violations of the Endangered Species Act as well as the Animal Welfare Act. Viewers will remember investigators found multiple pieces of evidence confirming many of the sick cats had been euthanized and buried on the grounds without any proper protocols being followed.
The primary charge against the company is centered on the inhumane treatment of the big cats that were raised, trained and used by the business for its entertainment product to consumers. The conclusion was very much a paper one; the 68 big cats that were involved had long before been transferred to zoo environments.
The Lowes, the infamous couple partners who ended up with the park after the main Tiger King character, Joseph Maldonado-Passage or Joe Exotic, was arrested and jailed, ended up with full rights to run the park through their business deal with Joseph (a deal he made at the end as a desperate reach for last-minute financing to keep the business alive). However, the Lowes themselves were put out of commission when their own business license was shut down in 2020 based on the investigator's condition reports.
Squalid kennel conditions, dangerous breeding, poor health conditions and similar that amounted to determined animal torture convinced the federal district judge on the case to shut the operations, turn over all juvenile animals, and no longer run the park as an entertainment business. Essentially, it killed any chance of the business returning to being an animal show moneymaker that Joe Exotic had originally created. Then, in a followup up concerted move, the U.S. Fish & Wildlife Service seized the remaining adult animals as well.
Jeff Lowe, originally cast in the documentary as a bit of a carpetbagger taking advantage of Joe Exotic's desperation, ended himself being charged for violating the Endangered Species Act, adding additional pressure for him and Lauren Lowe to give up any title to the adult animals altogether. That also included other species such as ferrets, foxes, a camel, lemurs and more.
In short, no one came out on top of the disaster of the Tiger King show, not even those left behind after the original criminal actions and arrests as well as trials.
Father+Kids Time Increases in Modern Years Versus Prior Decades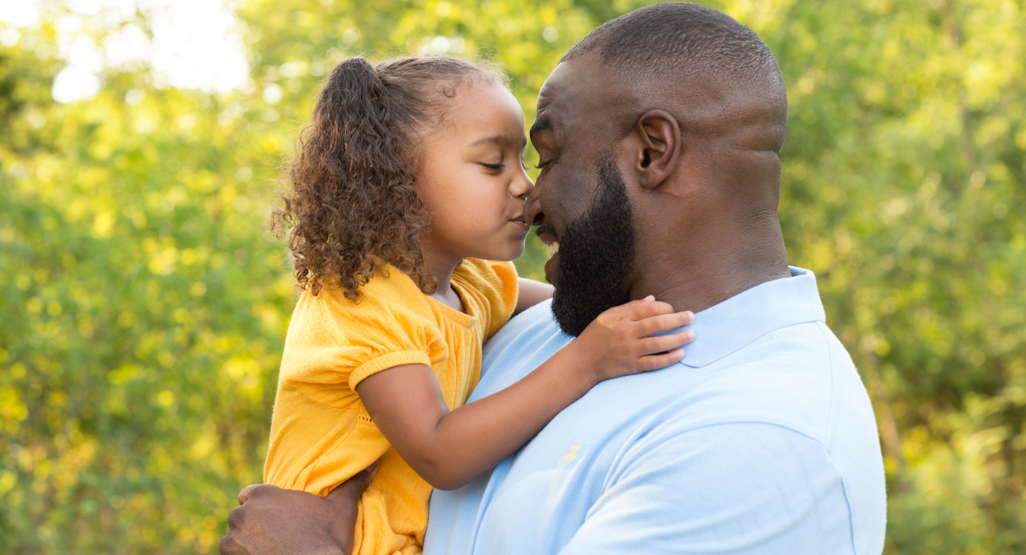 The typical pattern of a father's relationship with his kids in the past decades has been a distanced one at young ages to develop into a closer stabilizing contact as kids go into their later teens and become young adults. That pattern has been around for decades. And prior to that, kids barely had a relationship at all with their fathers until adulthood altogether. However, in recent years, a very different trend has developed. Young fathers are spending an incredible amount of time with their kids, far greater than ever before, which is a huge paradigm shift.
A Father's Role
Psychologists and educators have long premised that a father's role is a critical component to raising a child. For many households, the primary caregiver and role model for decades has been the mother, either because of a distanced father or no father figure at all. Many social scientists have also attributed society's woes to the same issue as well. Whoever is right, they all agree on one point – a father figure has an impact on how kids grow up and see the world around them, just as a mother does.
Ground-Shift in Father Involvement
In the last few years, studies and researchers have noted fathers are not just increasing their time with kids, they are tripling it. The energy involved and activities have gone through the roof, from very early basic care such as diaper-changing to behavior and norms development as kids grow older. Everything from feeding to school and homework support to guidance has been getting invaded by the presence of more and more fathers. The mothers generally aren't complaining, given the amount of work involved anyways.
Millennial fathers in particular have a very different view of their role in a family, quite a contrast from their fathers and grandfathers, who were distant at best or not present at worst. It's not a perfect world though; Millennial fathers are still dealing with many of the same issues as their predecessors, including marriage challenges, divorce and child support differences. Nonetheless, they actively want to be involved with their kids, especially at young ages. And the involvement is not gender-specific either. The stereotype was that fathers focused on their sons the most. Millennial dads, however, are spending an incredible amount of time with their daughters as well, as well as redefining cultural rules about which gender does what work. Dishwashing, cleaning, child-rearing and clothing aren't just a mother's role in their minds. And their kids are learning this different perspective firsthand.
Recent Years Pushed Fatherhood Change Over the Top
2020 and the COVID pandemic really pushed things over the top as well. The fact that so many people had to work from home and remotely gave fathers far more exposure and time with their home life and kids. And that seems to have made an impact. Now, many are questioning why they can't continue to keep working remotely and still be involved with their kids at home. How well that change sticks will depend on employers accommodating the shift or fighting it with demands to return or pay cuts for working remote.