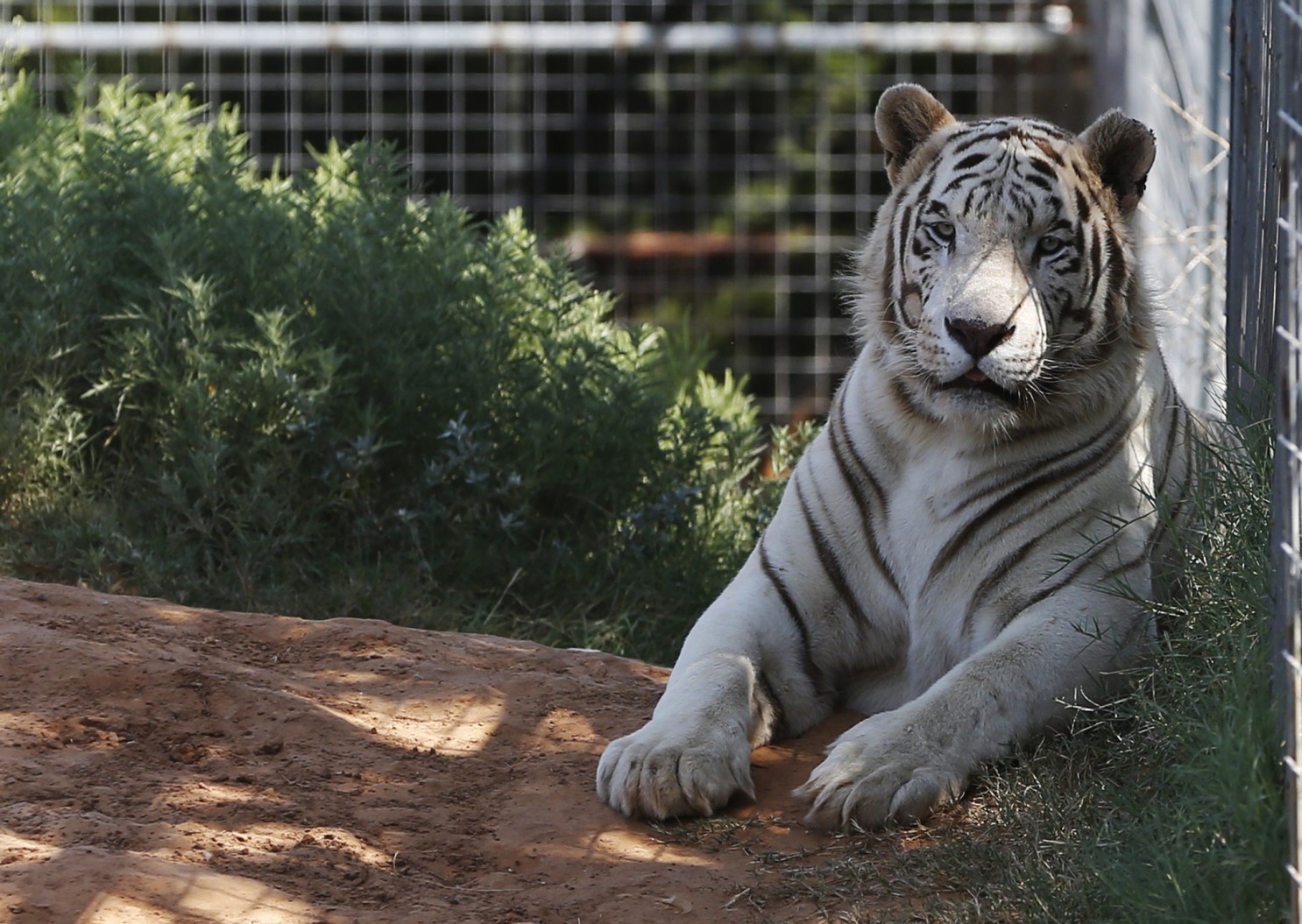 Tiger King Animals to be Turned Over to the Feds
Tiger King as a TV show, docu-series drama and live-reality glimpse into business insanity took the cable and streaming world by storm. It was a classic Greek tragedy of a pumped-up king of his own world destroyed by his own acts and turned on by his closest people and partners. By the end of the series, the show's main character was behind bars, his partners and closest workers scattered, and his business partners turning out to be less-than-stellar compadres in a crazy, real-life drama. As it turns out, yet one more chapter in the story has now just been written.
One of the big backstories of Tiger King was the treatment of the big cats that made the owner, Joe Exotic, famous in the first place. After a huge federal investigation into the original owner participating in a murder-for-hire contract, the remaining partners finally had to agree to turn over the remaining animals to the Department of Justice recently. This was the closing act in the secondary federal charges the government brought against the business, in particular regarding violations of the Endangered Species Act as well as the Animal Welfare Act. Viewers will remember investigators found multiple pieces of evidence confirming many of the sick cats had been euthanized and buried on the grounds without any proper protocols being followed.
The primary charge against the company is centered on the inhumane treatment of the big cats that were raised, trained and used by the business for its entertainment product to consumers. The conclusion was very much a paper one; the 68 big cats that were involved had long before been transferred to zoo environments.
The Lowes, the infamous couple partners who ended up with the park after the main Tiger King character, Joseph Maldonado-Passage or Joe Exotic, was arrested and jailed, ended up with full rights to run the park through their business deal with Joseph (a deal he made at the end as a desperate reach for last-minute financing to keep the business alive). However, the Lowes themselves were put out of commission when their own business license was shut down in 2020 based on the investigator's condition reports.
Squalid kennel conditions, dangerous breeding, poor health conditions and similar that amounted to determined animal torture convinced the federal district judge on the case to shut the operations, turn over all juvenile animals, and no longer run the park as an entertainment business. Essentially, it killed any chance of the business returning to being an animal show moneymaker that Joe Exotic had originally created. Then, in a followup up concerted move, the U.S. Fish & Wildlife Service seized the remaining adult animals as well.
Jeff Lowe, originally cast in the documentary as a bit of a carpetbagger taking advantage of Joe Exotic's desperation, ended himself being charged for violating the Endangered Species Act, adding additional pressure for him and Lauren Lowe to give up any title to the adult animals altogether. That also included other species such as ferrets, foxes, a camel, lemurs and more.
In short, no one came out on top of the disaster of the Tiger King show, not even those left behind after the original criminal actions and arrests as well as trials.
Zimbabwean Ranger's Heroic Effort to Save Unloved Painted Dogs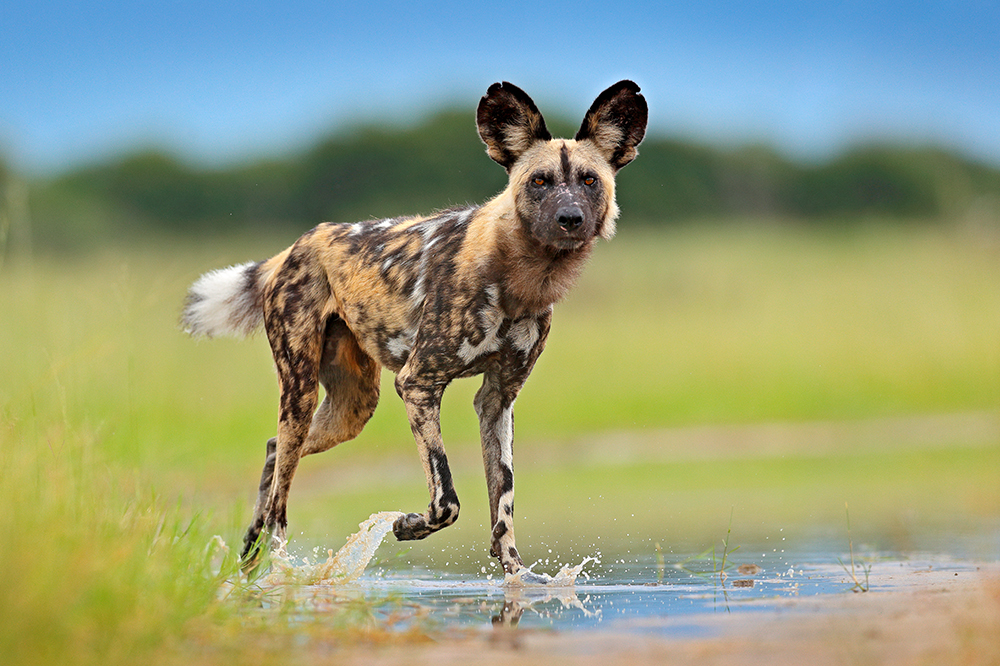 In the vast wilderness of Zimbabwe, where the African sun paints the landscape with its golden hues, a dedicated ranger named Jealous Mpofu has taken up the noble cause of rescuing and reviving the unloved African painted dogs. These striking and highly social animals, also known as African wild dogs, have faced numerous challenges, causing their population to plummet over the years.
African painted dogs are distinctive creatures, adorned with unique coat patterns that resemble a colorful mosaic. Unfortunately, they have been unjustly overlooked by both conservationists and tourists, contributing to a decline in interest and support for their preservation. Jealous Mpofu, however, has emerged as their champion, defying the misconceptions that have surrounded these animals.
Mpofu recalls the biased opinions of his father's bosses, who dismissed painted dogs as rough and undesirable creatures. "They said they didn't kill an animal; they grabbed the flesh. They said they were rough animals," Mpofu shared, shedding light on the unfounded prejudices that have plagued these beautiful canines.
Conservationists and tourists have shown little interest in painted dogs, leaving them vulnerable to various threats. Poachers, initially targeting antelopes, inadvertently ensnare these dogs in their traps. Cars pose another danger as they unwittingly run over these creatures, contributing to the challenges faced by the painted dog population.
Jealous Mpofu's journey with painted dogs began in 1997 when he first laid eyes on these fascinating animals. Growing up trekking barefoot to school and working as a casual laborer in Zimbabwe's national park system, Mpofu left his job when he witnessed the country's decline. His life took a positive turn when he crossed paths with Peter Blinston, a Briton who founded Painted Dog Conservation after being inspired by a Jane Goodall documentary at the age of eight.
Tragedy struck in 2006 when the alpha male in Hwange's last painted dog pack was killed, leading to the group's dispersal. Mpofu and his team played a pivotal role in rescuing the alpha female, bringing her into a rehabilitation enclosure. For six months, Hwange had no painted dogs in the wild, but the team persevered. They released the female and selected an alpha male from the enclosure. Over the years, the female raised as many as 30 puppies, a testament to Mpofu and his team's dedication.
Peter Blinston credits Mpofu with saving dozens of painted dogs' lives, recounting instances where he found and rescued dogs ensnared in traps. Last year alone, Mpofu rescued four dogs from one pack entangled together in snares.
In recognition of his extraordinary efforts, Jealous Mpofu has been named Tusk's Ranger of the Year, an honor bestowed upon him for his quarter-century-long commitment to bringing these unique animals back from the brink of extinction. He will receive the award, along with a grant of £30,000, in London, most likely from Prince William, who played a role in establishing the awards in 2013.
Mpofu, humble and surprised by the news of his award, plans to use the grant to support his family and community. "I share that with painted dogs," Mpofu emphasized, highlighting his commitment to not only these remarkable animals but also the well-being of those around him.
Painted dogs, known for their cooperative and sharing nature, have found an ally in Jealous Mpofu. Through his unwavering dedication, these once-unloved creatures are getting a second chance at life, and Mpofu's story serves as an inspiring testament to the impact one individual can have on the survival of a species.