This Scuba Diver Was Saved by a Bunch of Fish?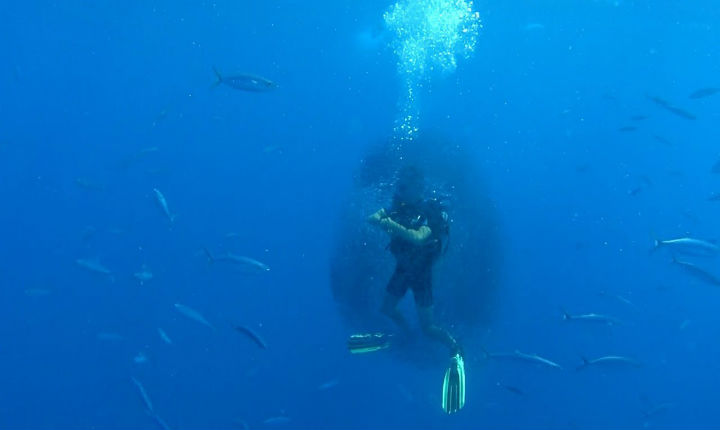 While diving off in the coast of Egypt, Tobias Sachs and his friends noticed a sea of fish forming around him and didn't know what to do. His instincts told him to sit still. A huge swarm of small fish created a circle around him. The small fish just swam around him, didn't go anywhere. Neither him nor his friends knew what was cooking, but they wanted to catch it on camera so one of his friends recorded it.
Turns out that the fish were using the diver to bait a predator and save themselves from being someone's meal that day. Upon sensing a shark, the small fish knew that if they could provide a bigger, heartier meal for the big shark, they would live to see another day. As it happens, a group of scuba divers was in the area. They knew that they had to work together and use one of them as bait so that the predator could leave them alone.
Enormous Whale Shark
Sharks can be pretty big, and the one this ball of fish wanted to protect themselves from was massive. Tobias's friends noticed an enormous whale shark swimming right behind the swarm of fish and right there and then, knew the small fish were using their friend as bait. Lucky for him, this type of sharks doesn't like making meals out of humans so this one just swam right past Tobias and his friends to try his luck elsewhere.
It looks like the swarm of small fish swimming around the scuba diver knew that the whale shark would lose interest in them once he noticed the group of humans around. Perhaps they thought by surrounding the human, they would trap him to being the sharks next meal. But the shark wasn't interested in him, so it just went past him and the small fish around him. No one can know what was going on in the minds of the little fish, but they somehow managed to save themselves from being the whale shark's lunch that day.
A Successful Tactic
There are a couple of theories to explain what was happening in the sea off the east coast of Egypt that day. One of them is that upon sensing the approaching predator, the small fish knew that they had to make themselves look bigger to throw the predator off. Perhaps by tricking the whale shark that they were a bigger, stronger fish, the school of fish would live to see another day. They figured that surrounding and swimming around a human would do the trick. Well, looks like their plan worked.
The swarm of small fish lived to see another day, didn't they? Their plan worked. Some argued that the goal was to gift wrap the diver for the whale shark, he'd surely make a bigger, heartier meal for the shark than the small fish only that the big, rather gentle predator wasn't interested. Well, whatever the case, surrounding the diver worked as the shark swam past them. Oh, and they made Tobias Sachs famous on the internet with their little stunt.
Gallant Helps Pet Owners Plan Ahead By Banking Dogs' Stem Cells When They Get Spayed Or Neutered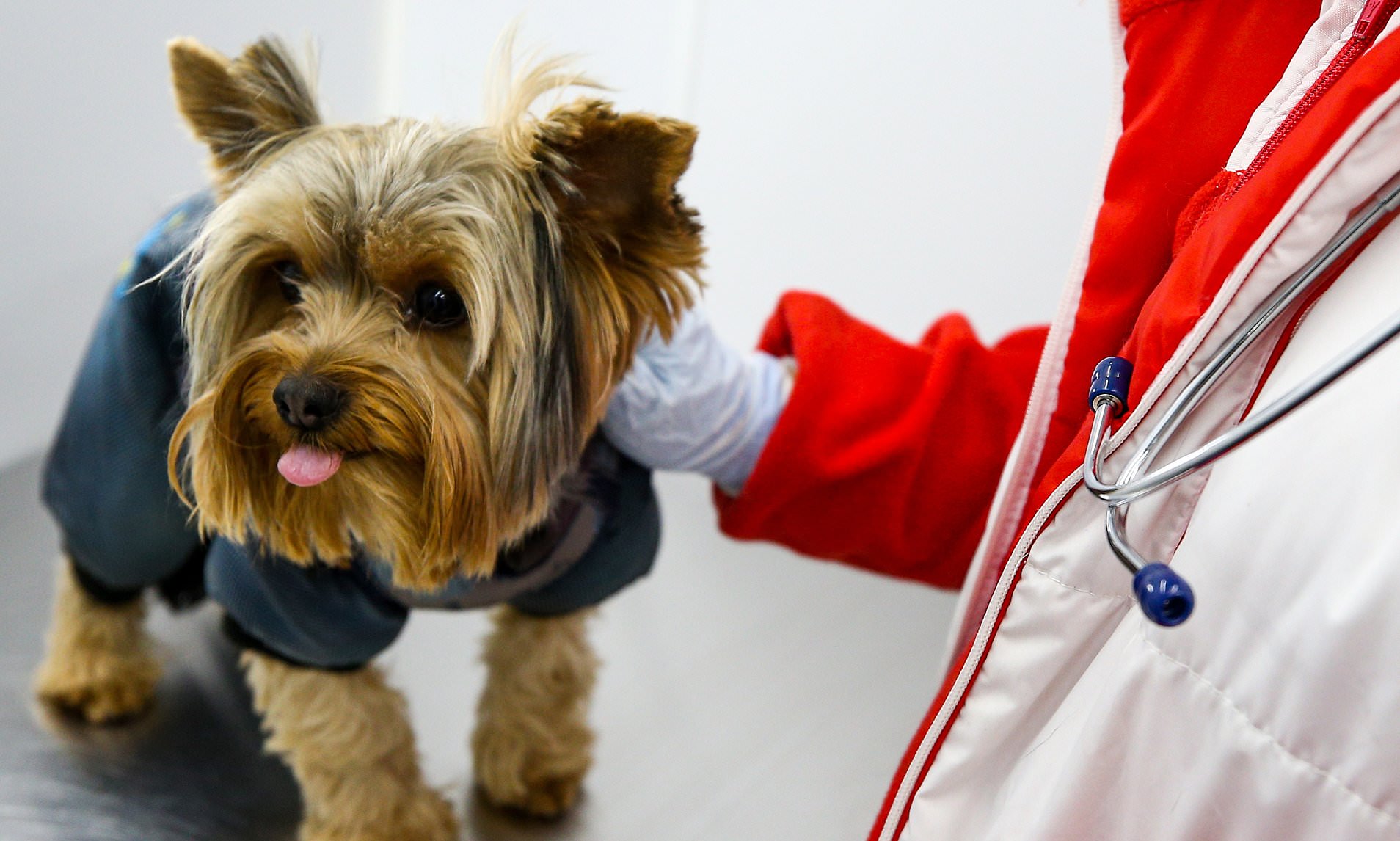 If you're wondering what you can do to make your pet's life as long and healthy as possible, it's a good idea to consider banking your dog's stem cells. Gallant is a new startup devoted to pet health that can help you do just that.
Human health care has benefited enormously from stem cell technology in the recent past. Now with the help of Gallant, pet health can benefit too. Gallant's mission is to make it so that dogs can benefit from regenerative therapies. The company now has collected $11 million in funding and is based in Los Angeles.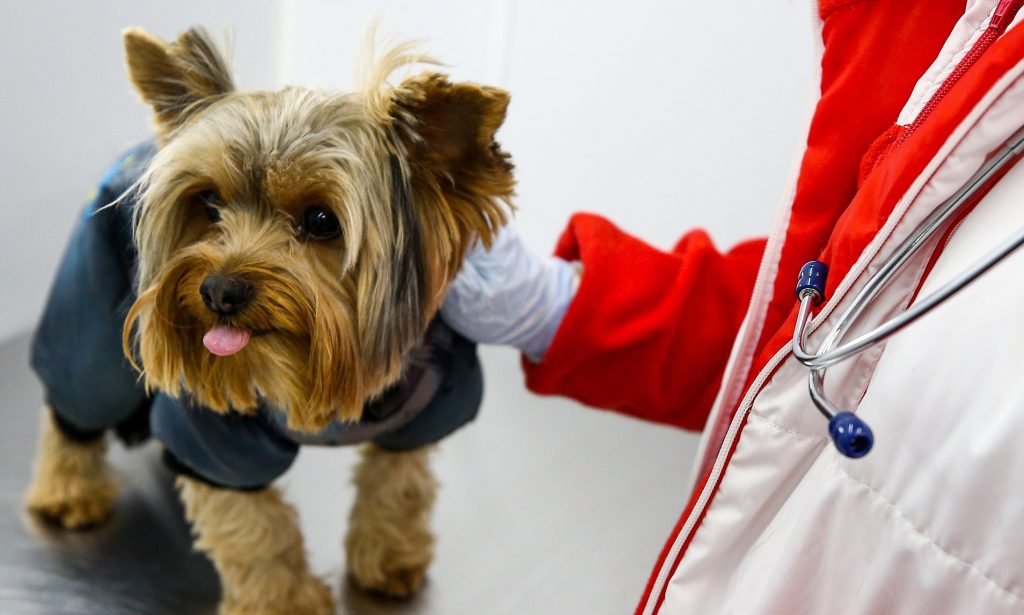 The founders of Gallant have made note of the fact that we plan ahead for our children, but we rarely plan ahead for the lives of our pets. However, harvesting stem cells when dogs are young and healthy creates a huge asset to pet health care in the future.
The stem cell banking service offered by Gallant has just recently launched. Yet it is already stirring up a lot of attention in pet care. The company has grown to acquire part of the previously existing company Cook Regentec. This acquisition has included possession of stem cell banking services that were already being offered by Cook Regentec. It has also included acquisition of various cell therapy products that involved harvesting reproductive tissues.
The strength of the operations of this company lie in the fact that it involves harvesting stem cells when neutering and spaying is being performed. This maximizes the efficiency of the harvesting and also makes it so that stem cells are harvested when the animal is young. At this time, the stem cells are healthiest and best for regenerative cell therapies.
The founder of the startup enterprise is Aaron Hirschhorn. Hirschhorn initially founded DogVacay. He founded this company after suffering from back pain himself. After suffering from back pain, Hirschhorn also saw his dog suffer through arthritis pain. While Hirschhorn noted that he was able to benefit from regenerative therapies, no such therapies were available for his dog.
Another leading figure at the company is Linda Black. Linda Black is an entrepreneur with experience with other ventures in the past involving the life sciences. Other companies Black has worked for have included SciStem and Medicus Biosciences. These two ventures were also focused on regenerative therapies.
Thanks to the $11 million in initial funding available to Gallant, the company made the purchase of the Cook-Regentec division. Now Gallant is able to offer pet owners the option to have stem cells collected any time they take a pet to have a spay or neuter surgery performed.
In the future, regenerative therapies will be more widely available for pet owners, but it's important to have the young stem cells available to provide these therapies. With the services of Gallant, it's easy to ensure that effective treatments will be available for your dog for chronic conditions like arthritis down the road.