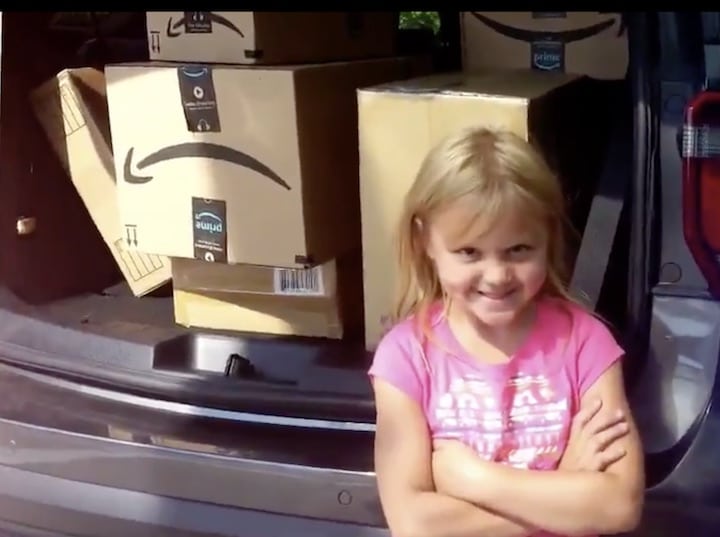 This 6-Year Old Got Her Parent's Amazon Account and Went Shopping
A 6-year old in Utah spent $350 on toys. The child accessed her mother's Amazon account and used it to buy toys. Her mother did not find out about the little girl's secret shopping spree until the toys were delivered in boxes the next day. Some children have a way to get what they want. Little Caitlin is certainly one of them. Her mother allowed her to get on Amazon and order a Barbie doll, but she went ahead to order every other toy that she wanted. She also ordered board games and videos. She opted for next day shipping, and the next day, stacks of boxes taller than her arrived at her home.
Ria Diyaolu, Caitlin's cousin, shared the story on Twitter. She wrote, 'my bada** little cousin ordered $300 worth of toys w/o my uncle and aunt knowing. This is how everyone found out.' She then shared a photo of Caitlyn standing next to the boxes with a smile on her face. The tweet has received over 20,000 retweets and thousands of likes. Internet users were shocked by how the little girl's resourcefulness. Her cousin says she was so surprised to find out that the little girl knew about one-click, next-day shipping.
Did She Get Away With It?
Unfortunately for Caitlin, she did not get away with the incident. Her parents only allowed her to keep the Barbie doll that she was allowed to order. They donated all of the other toys to a Children's Hospital. She was not grounded but was forbidden from using the internet for a month.
She Impressed Internet Users
Diyaolu described her cousin as a little scammer in the making, and other internet users seem to agree. One Twitter user said 'That little girl is going places.' Another one was impressed that Caitlyn was smart enough to get overnight shipping because it would ensure that her parents didn't have time to notice. Another user said 'I believe your cousin will be the first female president of the United States.' Others shared similar experiences. One Twitter user explained that she had a little cousin who did the same thing. One time, she used her mother's credit card to buy a new iPhone from the internet. A Facebook user, Megan Farrington, explained that her son did the same thing once, but Amazon refunded her money and allowed her to keep the merchandise.
Others Did Not Find Her Actions Funny
Some internet users feel that Caitlyn's mother is irresponsible. One Facebook user felt that the mother was encouraging Caitlyn's bad behavior. She felt that allowing the child to pose for a photo made it seem like she did a cute thing. Others proceeded to suggest the appropriate punishment for the child. Others suggested that the parents ground her, give her chores to pay for the $350, and to return all the toys. Another user feels that Caitlyn's mother was irresponsible for allowing the child to access her account.
France's 2022 Z Event Blows the Doors of Expectations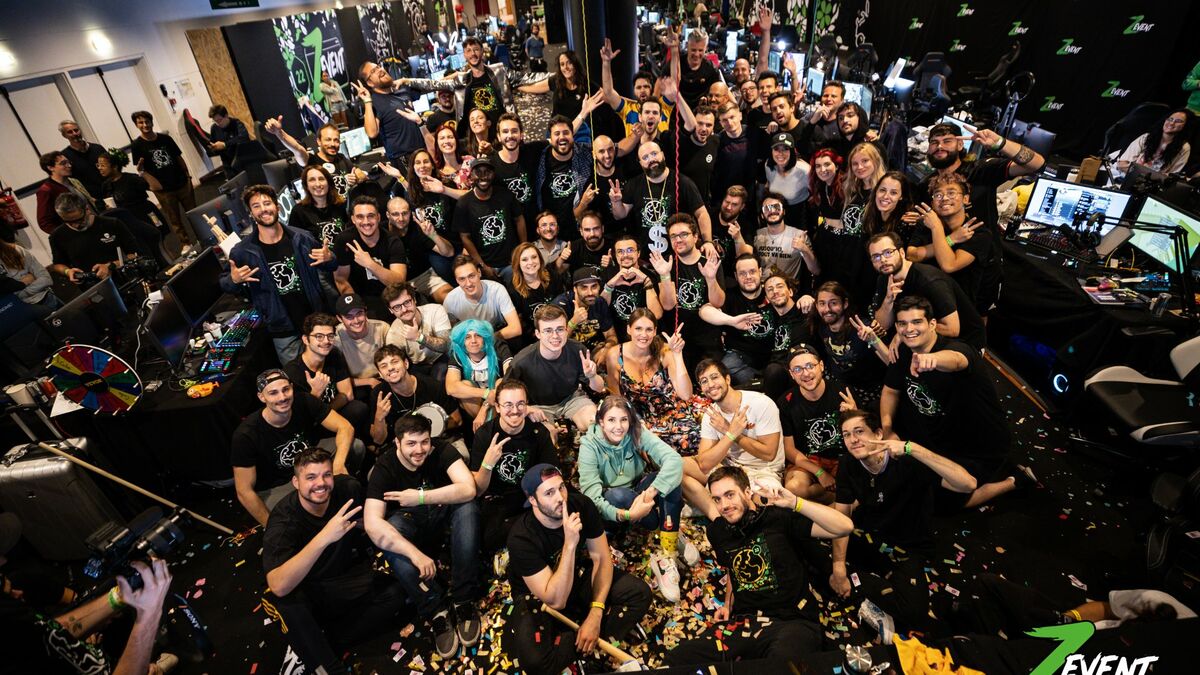 Streaming events are easily the fastest, widest way to reach the biggest audiences with entertainment today. However, the Z Event has now raised things to an all new level, boosting a charity event to one of the biggest financial donation drives ever. Combining the marketing for five different environmental causes and their non-profit organizations, the Z Event consolidated giving to an eye-popping €10.1 million.
The Z Event took a combined effort of 57 different streamers working together to pull it off. Focusing on their audiences, channel tools, and various related activities, the streamers consolidated traffic and attention on the charity drive, pushing digital focus on boosting the financial commitments well beyond previous amounts realized in earlier drives. Each year has been a record-breaking performance, so the latest one wasn't going to be an exception from the participants' perspective. Just from a technical perspective, the logistics for the latest Z Event took some serious marketing. Streaming is generally based on the assumption that everyone has sufficient technology to watch and listen to the event online with a browser and sufficient hardware. However, at some point the event also has to be managed to the lowest common denominator in terms of being viable, otherwise people don't "show up" online. Doing the same with 57 plus providers as well as the variety of tools used in a coordinated fashion is still eye-popping in retrospect.
Interestingly, the Z Event has generated such a sizable audience in France, it has even dwarfed the individual industry channels. Rather than just being confined to the gaming arena, the Z Event organizers broadened their scope to include popular music channels as well as even politics. That doesn't mean there weren't challenges; for example, one of the charity organizations to benefit was the Goodplanet Foundation, which was reeling from earlier criticism about its operations and connections. So, to address any concerns about where the money went, participants and fans were allowed to choose the organization they wanted to benefit from the pool of eligible charities. That easily shut down criticisms and allowed the Z Event to move forward in a positive light.
Despite the biggest blowout yet in response, the latest Z-Event is scheduled to be the last in the planned strategy. No one is quite sure whether it will come back in a new format or just be repeated or done at all after 2022. Given the results, there's going to be considerable pressure to bring it back in 2023, especially from the organizations that benefit from the sizable charity generated. However, no commitments have been made to take on the next Z Event per se.