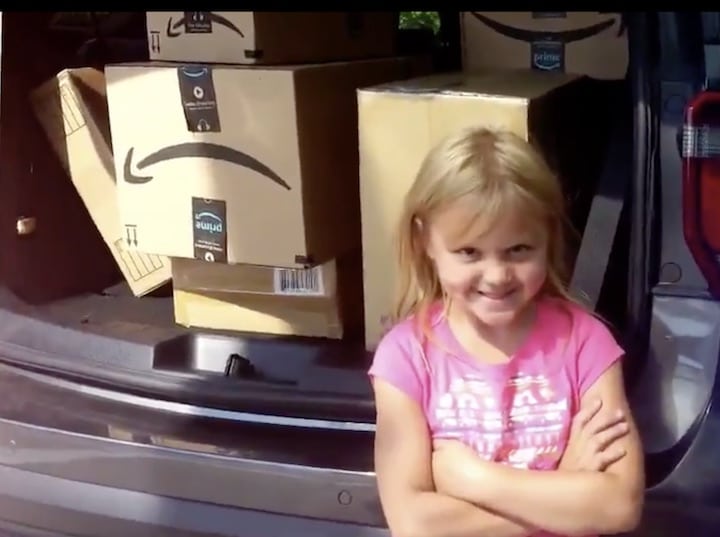 This 6-Year Old Got Her Parent's Amazon Account and Went Shopping
A 6-year old in Utah spent $350 on toys. The child accessed her mother's Amazon account and used it to buy toys. Her mother did not find out about the little girl's secret shopping spree until the toys were delivered in boxes the next day. Some children have a way to get what they want. Little Caitlin is certainly one of them. Her mother allowed her to get on Amazon and order a Barbie doll, but she went ahead to order every other toy that she wanted. She also ordered board games and videos. She opted for next day shipping, and the next day, stacks of boxes taller than her arrived at her home.
Ria Diyaolu, Caitlin's cousin, shared the story on Twitter. She wrote, 'my bada** little cousin ordered $300 worth of toys w/o my uncle and aunt knowing. This is how everyone found out.' She then shared a photo of Caitlyn standing next to the boxes with a smile on her face. The tweet has received over 20,000 retweets and thousands of likes. Internet users were shocked by how the little girl's resourcefulness. Her cousin says she was so surprised to find out that the little girl knew about one-click, next-day shipping.
Did She Get Away With It?
Unfortunately for Caitlin, she did not get away with the incident. Her parents only allowed her to keep the Barbie doll that she was allowed to order. They donated all of the other toys to a Children's Hospital. She was not grounded but was forbidden from using the internet for a month.
She Impressed Internet Users
Diyaolu described her cousin as a little scammer in the making, and other internet users seem to agree. One Twitter user said 'That little girl is going places.' Another one was impressed that Caitlyn was smart enough to get overnight shipping because it would ensure that her parents didn't have time to notice. Another user said 'I believe your cousin will be the first female president of the United States.' Others shared similar experiences. One Twitter user explained that she had a little cousin who did the same thing. One time, she used her mother's credit card to buy a new iPhone from the internet. A Facebook user, Megan Farrington, explained that her son did the same thing once, but Amazon refunded her money and allowed her to keep the merchandise.
Others Did Not Find Her Actions Funny
Some internet users feel that Caitlyn's mother is irresponsible. One Facebook user felt that the mother was encouraging Caitlyn's bad behavior. She felt that allowing the child to pose for a photo made it seem like she did a cute thing. Others proceeded to suggest the appropriate punishment for the child. Others suggested that the parents ground her, give her chores to pay for the $350, and to return all the toys. Another user feels that Caitlyn's mother was irresponsible for allowing the child to access her account.
Big Plans For The Goonies House In Oregon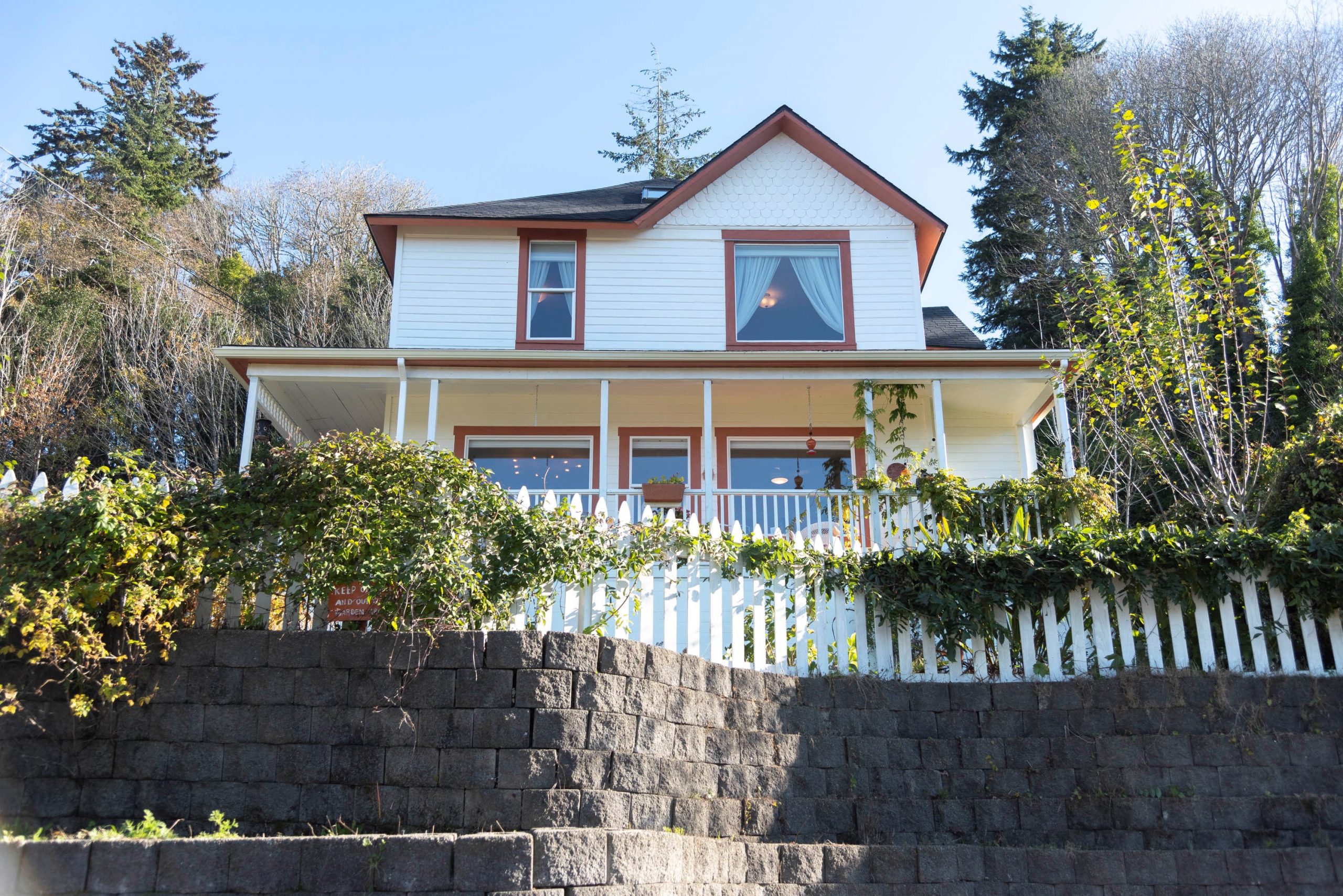 The well-known "Goonies House" in Astoria, Oregon has recently been purchased by a new owner who intends to keep it open for movie fans.
For decades, fans of the film have visited the house, which is located at 368 38th St, Astoria, OR 97103. Many visitors have taken pictures outside the house, and some have even climbed to the roof to reenact the iconic scene in which the Goonies slide down the chimney to escape the Fratellis.
The new owner stated that they have always been fans of the film and were thrilled to be able to purchase the house. They intend to renovate the property, but they want to ensure that it remains true to its appearance in the film.
"I have always been a fan of The Goonies, it was my favorite movie as a child, and I remember visiting the house when I was a kid. I just couldn't let it go when it went up for sale. It is such an iconic piece of movie history," said the new owner. "I'm excited to share the house with fans from all over the world and to give them a chance to experience the magic of the film in person."
The new owner also intends to open the house to the public for tours, and they are currently developing a website where visitors can learn more about the house's history and purchase tour tickets. They also intend to have a gift shop on the premises where visitors can buy Goonies merchandise.
The Goonies House is located in Astoria's historic district, which was also used for filming. The house was used as the exterior of the Fratelli's house, where the Goonies characters Mikey, Brand, Data, Mouth, Chunk, and Andy try to save their neighborhood from demolition by searching for the treasure of One-Eyed Willy, a legendary 17th-century pirate.
Richard Donner directed and Steven Spielberg produced this film, which starred Sean Astin, Josh Brolin, Jeff Cohen, Corey Feldman, Kerri Green, Martha Plimpton, and Jonathan Ke Quan. The film was a smash hit, grossing over $61 million in the United States and Canada, and has since become a cult classic.
Overall, the new Goonies House owner is thrilled to be preserving a piece of film history and sharing it with fans from all over the world. Visitors can expect tours, merchandise, and the opportunity to witness the film's magic in person.