Then And Now: Meet The Cast of 'Dazed and Confused' in 2021
When Richard Linklater released his future cult classic Dazed and Confused in theaters back on September 24, 1993, he had no idea what the world had in store for him. The coming-of-age flick followed a group of students in the Texas suburbs as they prepare to initiate a group of incoming freshmen. While the film can now be seen through the lens of the many stars on its roster, at the time it was a risky flick with little fanfare behind it.
A certifiable cult classic, now is the perfect time to look back at the cast that made Dazed and Confused the iconic film that it is today!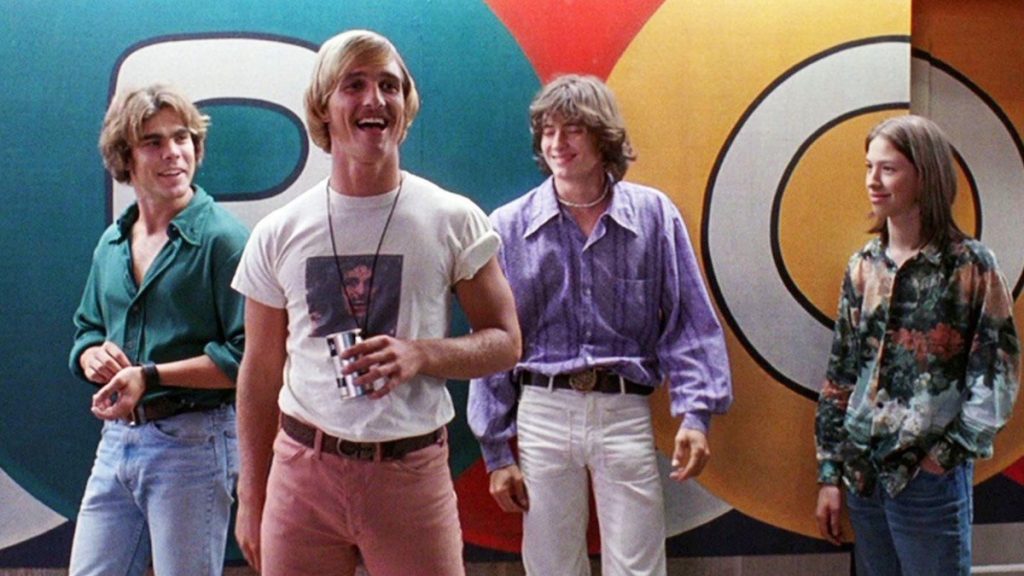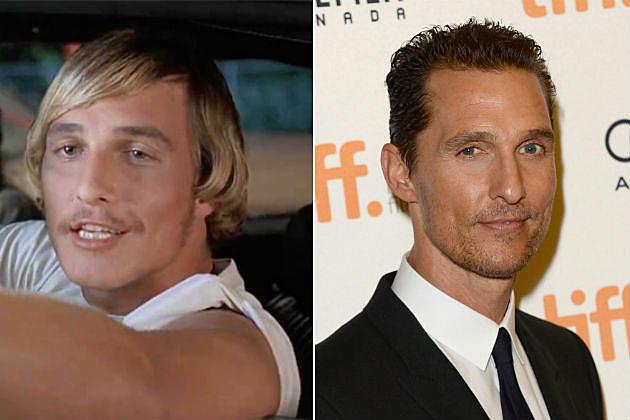 Matthew McConaughey as David Wooderson
Best friends with Randall 'Pink' Floyd, David Wooderson stole the show in Dazed and Confused thanks to the undeniable charisma of Matthew McConaughey. Wooderson's "Alright, alright, alright" would drop into the annals of film history like a velvet glove fitting over our hand.
Of course, nowadays Matthew McConaughey is much more than just the guy from Dazed and Confused. He's a critical darling thanks to his work in coveted projects like True Detective for HBO and The Wolf of Wallstreet under the direction of Martin Scorcese.
Nowadays, acting isn't the only thing on Matthew's mind as rumors are floating around that he has set his sights on a political run in the state of Texas.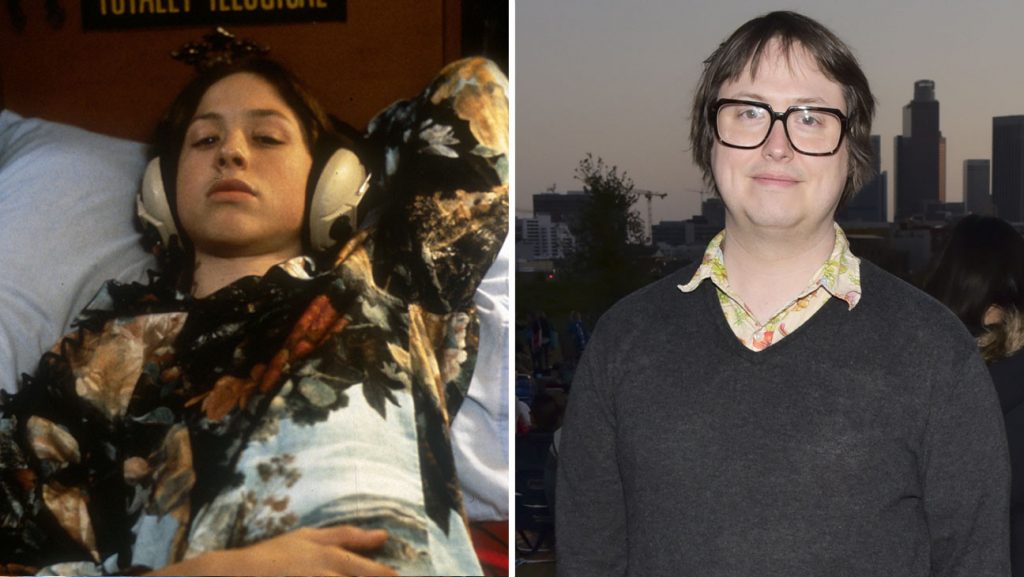 Wiley Wiggins as Mitch Kramer
Wiley Wiggins thrived as the innocent and naive Mitch Kramer, a freshman just along for the ride. Wiggins would grow up in director Linklater's native town of Austin, where the film was shot, so we assume that would have something to do with the casting choice.
Wiggins would make his acting debut in Dazed and Confused before enjoying an enduring stint in Hollywood, appearing in 13 films until his most recent credit in 2018's Social Animals. Nowadays, Wiggins is mostly tied to his work as a programmer for the video game competition that coincides with the Fantastic Fest Film Festival.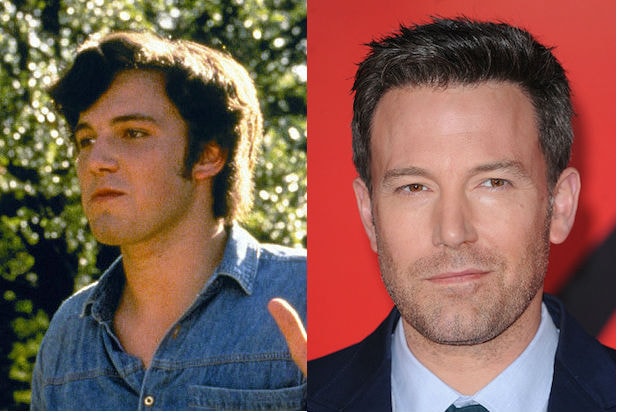 Ben Affleck as Fred O'Bannion
Ben Affleck would star as Fred O'Bannion in Dazed and Confused, a super senior who leads the hazing offense against Mitch in the beginning of the film. Affleck was still a young face in Hollywood at the time, appearing in a handful of television credits to that point.
Upon releasing Dazed and Confused, Affleck would go on to star in Mallrats a few short years later, followed quickly by starring roles in Good Will Hunting and Shakespeare in Love. Now one of the most decorated figures in Hollywood, Affleck has multiple Academy Awards on his shelf including an Oscar for Best Picture as the director of Argo, which he would also star in.
Most recently, Affleck would anchor the D.C. Cinematic Universe as Bruce Wayne in Zack Snyder's Justice League.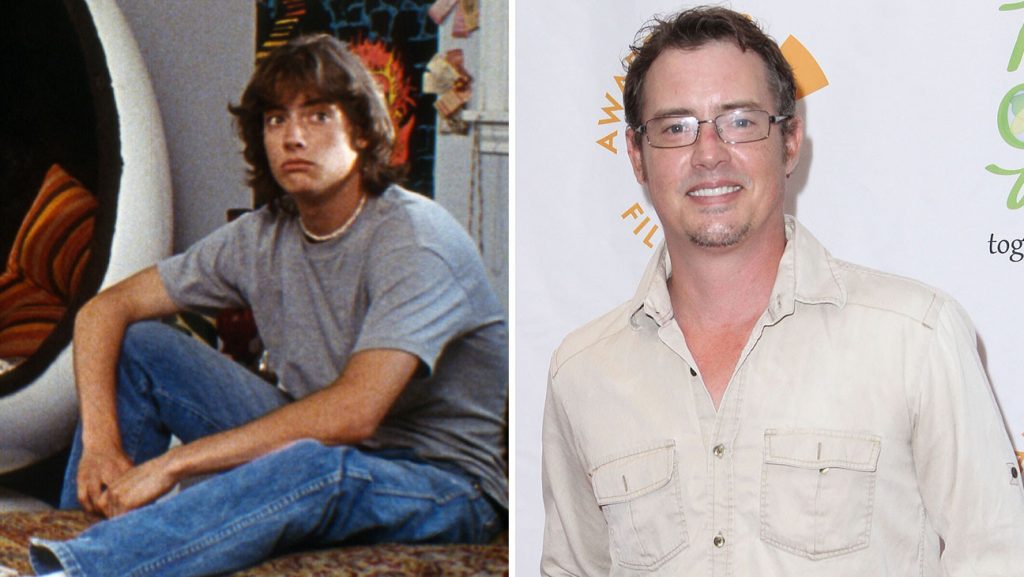 Jason London as Randall "Pink" Floyd
London played Randall 'Pink' Floyd, star of the high school football team in dazed and Confused. Pink ends up going through a story arc including marijuana, pledging, and the big championship game. Outside of Dazed and Confused, London has been able to enjoy an enduring Hollywood career that continues to this day. After garnering critical acclaim in Dazed and Confused, London would go on to appear in more than 128 credits and counting.
Some of London's most notable work includes starring roles in The Rage: Carrie 2 and Broken Vessels. Jason's brother, Jeremy London, has also enjoyed a career spanning nearly 100 film and television credits.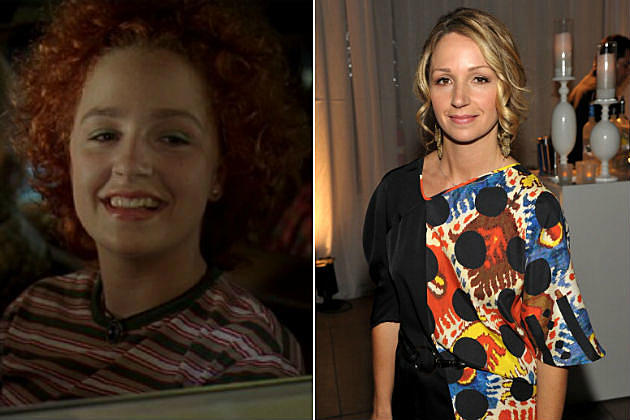 Marissa Ribisi as Cynthia Dunn
Twin sister of Giovanni Ribisi, star of Saving Private Ryan, Marissa would garner Hollywood fame with her portrayal of Cynthia Dunn in Dazed and Confused. As one of the more maternal figures in the film, Cynthia plays a mature counterbalance to the rest of the cast.
Upon the release of Dazed and Confused, Ribisi would go on to star in hit films such as Pleasantville and The Brady Bunch Movie. Ribisi would most recently appear in a single episode of Watching Ellie in 2003. Marissa would marry the musician known as Beck in 2004, and she has been out of the Hollywood spotlight essentially ever since.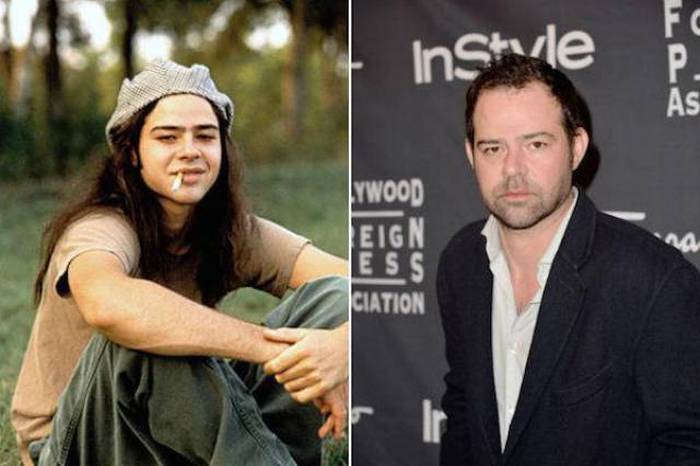 Rory Cochrane as Ron Slater
Rory Cochrane introduced the world to its favorite stoner from the 70s. Ron Slater is the only character to stay inebriated for the entirety of the film, giving the actor some of the best lines in the script along the way. Outside his work on Dazed and Confused, Rory Cochrane has remained active as a force in Hollywood with starring roles in several critical hits including A Scanner Darkly, Argo, and Empire Records.
Rory Cochrane continues to pal up with Dazed and Confused co-stars, including a role in White Boy Rick alongside Matthew McConaughey.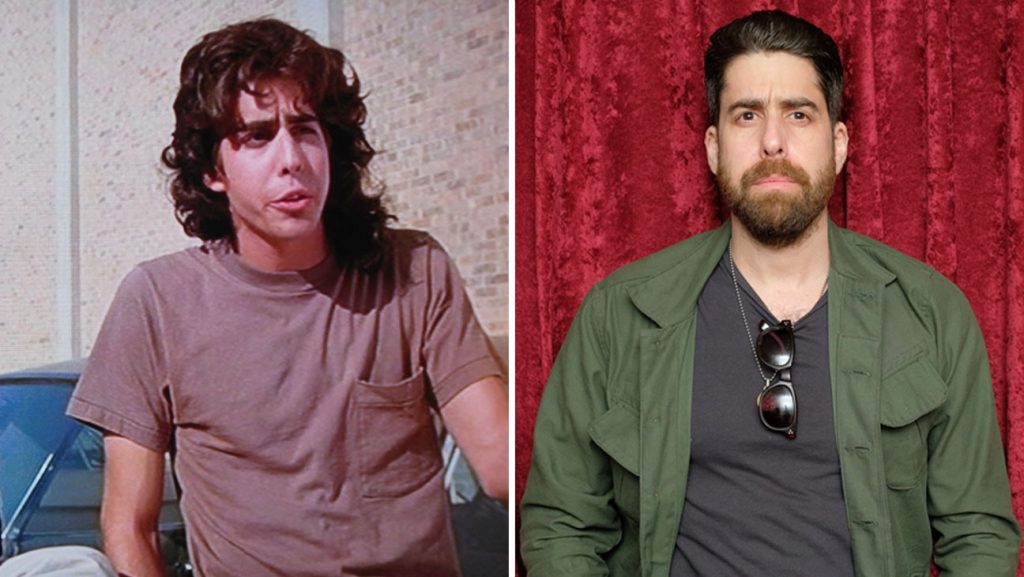 Adam Goldberg as Mike Newhouse
Few actors in Dazed and Confused have enjoyed as consistent a workload as Adam Goldberg, the actor who portrayed the nerdy Mike Newhouse. Mike pals around with Cynthia and Tony, though they largely sit aside for much of the film.
After enjoying fame driven by Dazed and Confused, Goldberg would go on to become a steady supporting actor throughout the 90s, 00s, and into today. Notable projects along the way would include Saving Private Ryan, A Beautiful Mind, and Fargo.
Goldberg continues to enjoy steady starring roles in television with his most recent work being Harry Keshegian in The Equalizer. Other prominent shows that Goldberg has been attached to includes Taken, The Jim Gaffigan Show, and God Friended Me.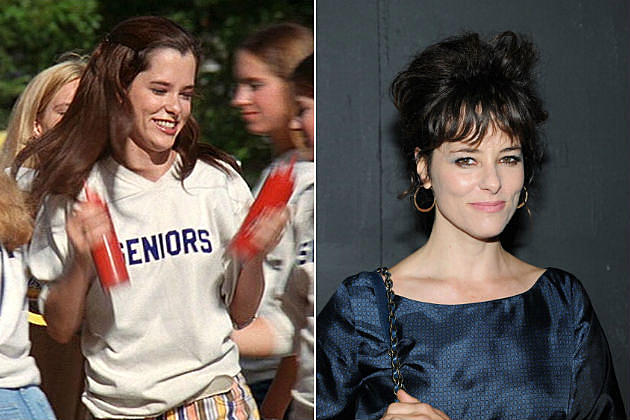 Parker Posey as Darla Marks
Dazed and Confused fans either fell in love with Darla or completely hated her, there was no in-between. Parker Posey, the actress who portrayed Darla, on the other hand has been enormously popular since her time on the show. A performer from Baltimore, Posey would leap from Dazed and Confused directly into a string of starring roles throughout the 90s and early aughts.
Posey would become a known name in the horror genre with starring roles in Blade: Trinity, Scream 3, and The Eye. Of course, Posey continues to enjoy high-profile work to this day with a starring role in the Netflix reboot of Lost in Space as Dr. Smith. Posey even managed to get nominated for a Golden Globe along the way, who would have thought!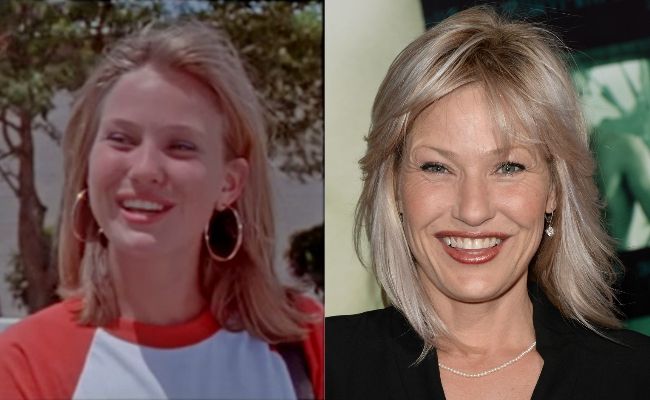 Joey Lauren Adams as Simone Kerr
You can't have existed in the 90s without recognizing who Joey Lauren Adams is. Adams played Simone, Pink's girlfriend, in Dazed and Confused but that would be far from her most notable role of the era. Adams would become a staple in films throughout the 90s, often co-starring alongside Ben Affleck in films like Chasing Amy and Mallrats.
Joey Lauren Adams would become everyone's favorite Hollywood significant other thanks to her enormously popular work in projects like Jay and Silent Bob, Big Daddy, and Clerks. Adams currently has a Golden Globe nomination on her mantle thanks to her work in the '97 film Chasing Amy.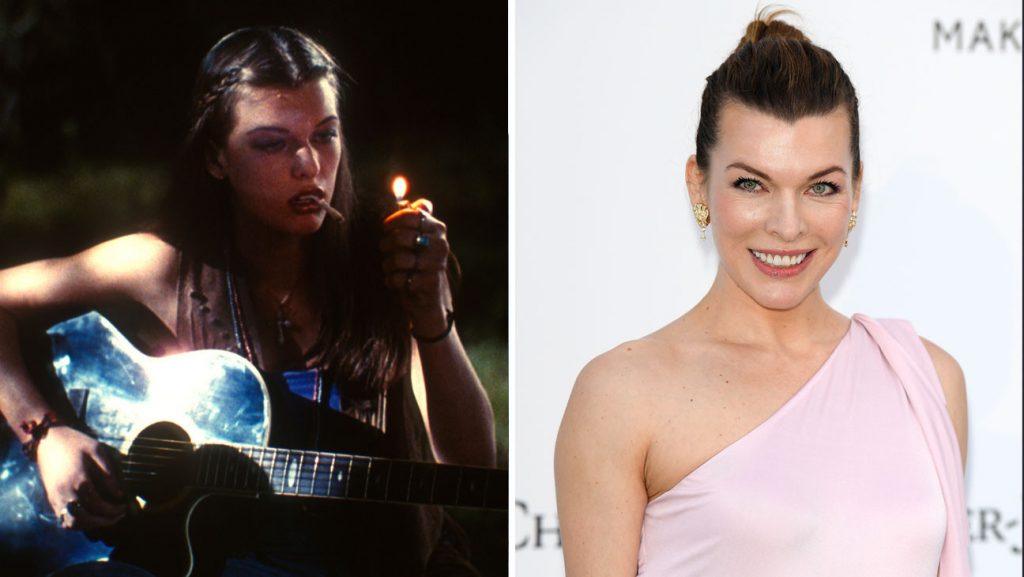 Milla Jovovich as Michelle Burroughs
Perhaps the most underrated performer in the entire film, Milla Jovovich would garner praise as Michelle, Pickford's music-loving, smoking girlfriend. Jovovich would steal the show with her edgy work in the role, eventually turning into one of the biggest stars to come from Dazed and Confused.
Outside of her work in the early 90s, Jovovich would go on to become a defining action star in the '00s, a rare title to claim for an actress. Milla Jovovich would buck gender norms and help normalize butt-kicking women in Hollywood through her work in Resident Evil, The Fifth Element, and The Three Musketeers.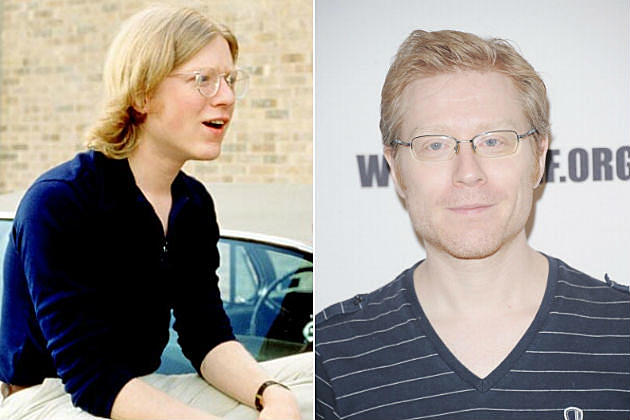 Anthony Rapp as Tony Olson
As one of the 'brains' of the group, Tony, Mike, and Cynthia find themselves routinely uncomfortable around the rest of the cast. Despite their fish-out-of-water backdrop, Rapp would pull eyes toward him with each and every scene. Outside of his work in Dazed and Confused, Rapp would go on to enjoy an enduring career that continues to this day. Starring roles in Hollywood include such films as Twist, A Beautiful Mind, 13 Reasons Why, and the television series Star Trek: Discovery. Rapp would also enjoy a successful stint on Broadway in the musical Rent.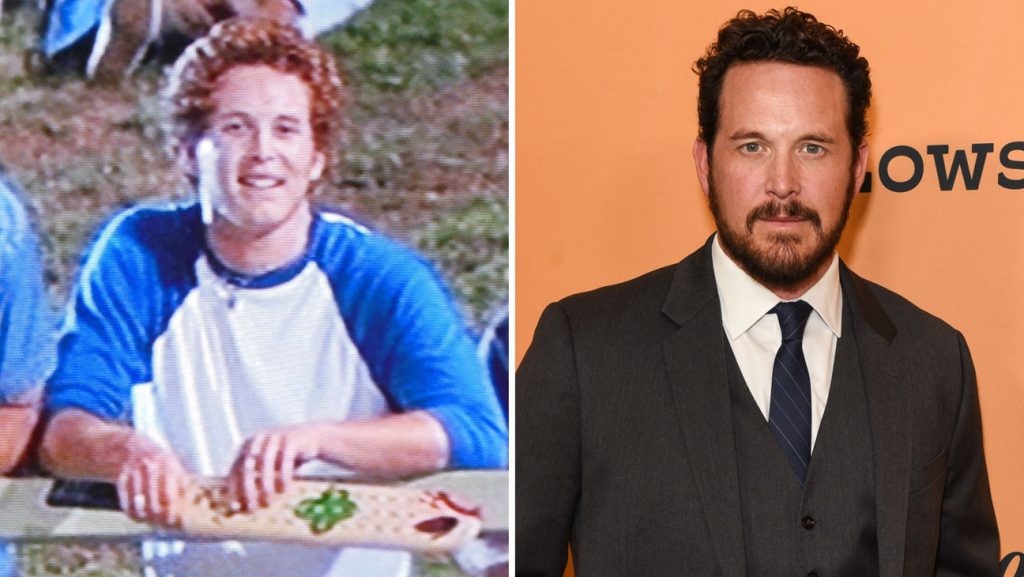 Cole Hauser as Benny O'Donnell
Blink and you'll miss him, Cole Hauser played a smaller role in Dazed and Confused as Benny O'Donnell, one of the members of the high school football team. Benny and Pink would experience notable tension when Pink refused to maintain the football team's pledge by staying sober.
Cole Hauser has enjoyed an enormously successful career throughout the 80s, 90s, and into today. Starring roles in films like Good Will Hunting and 2 Fast 2 Furious would keep Hauser in the spotlight. Other notable roles on his resume include Olympus Has Fallen, A Good Day to Die Hard, and Jarhead 2: Field of Fire.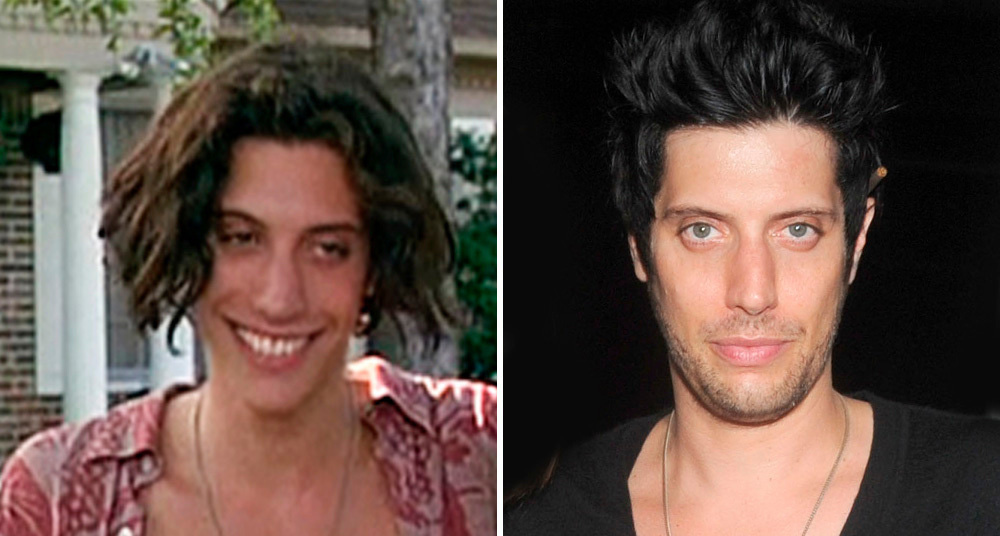 Shawn Andrews as Kevin Pickford
Of the primary actors we've discussed today, no performer experienced quite the dramatic rise and fall as Shawn Andrews. Originally starring as Kevin Pickford in Dazed and Confused, the Massachusett's born actor would score a critically acclaimed role opposite Olivia Wilde in the film, Fix (2008). Unfortunately for Andrews, he would go on to star in just two more projects before retiring largely from the public eye.
Of course, we would be remiss to avoid mentioning Andrew's underage marriage to Milla Jovovich upon finishing filming Dazed and Confused. Milla was only 16 at the time and her mother would annul the marriage within two months.
Richard Linklater – Writer/Director
Without Richard Linklater and his everyman auteur vision, there would be no Dazed and Confused. Of course, Richard Linklater has gone on to enjoy a stunning Hollywood career that has included five Oscar Award nominations, two Golden Globe nominations (and 1 win), as well as a host of BAFTA Awards.
After experiencing the cult-like success of Dazed, Linklater would embark upon a legendary film journey including the critically acclaimed Before trilogy, Boyhood, School of Rock, Waking Life, and A Scanner Darkly.
Big Plans For The Goonies House In Oregon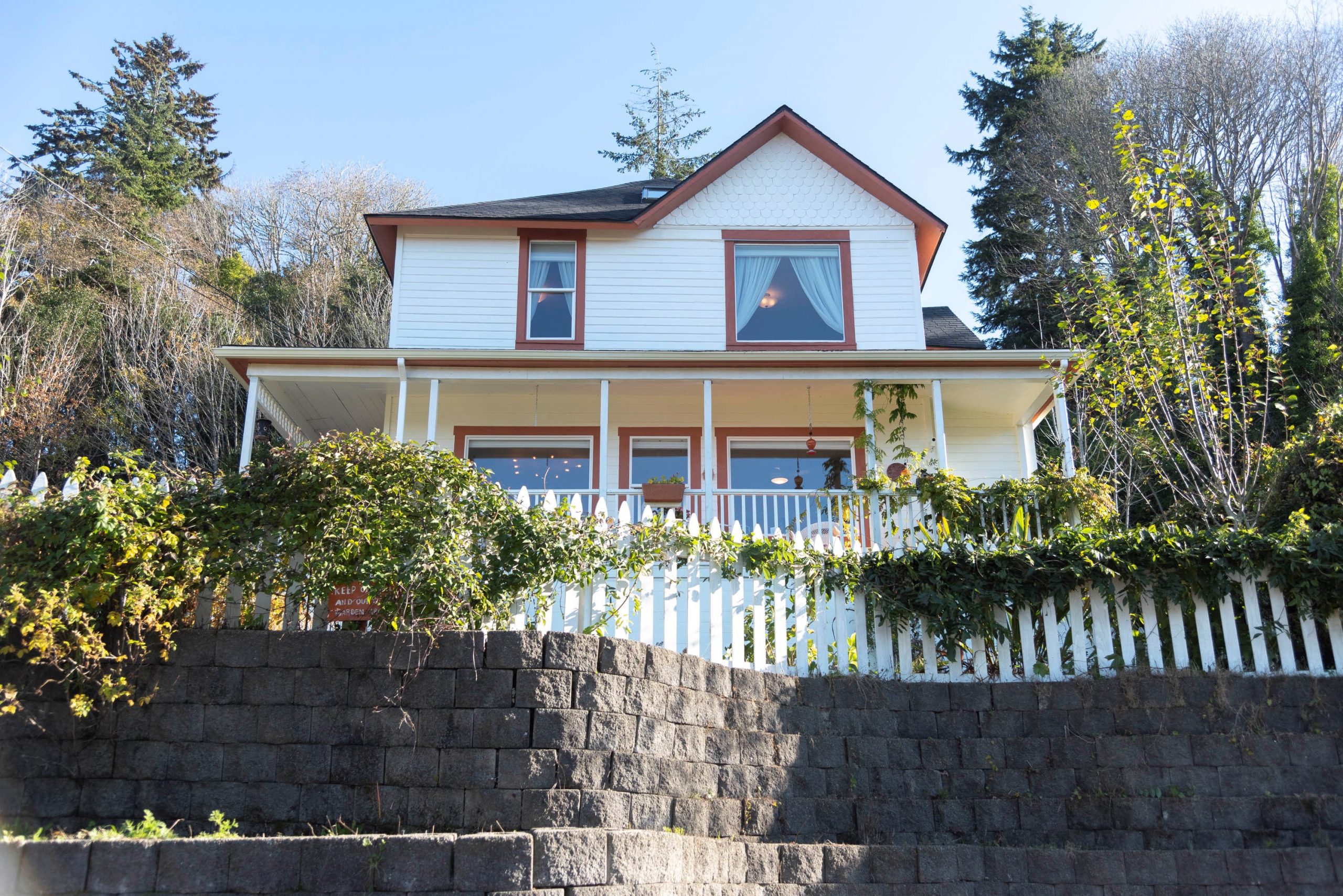 The well-known "Goonies House" in Astoria, Oregon has recently been purchased by a new owner who intends to keep it open for movie fans.
For decades, fans of the film have visited the house, which is located at 368 38th St, Astoria, OR 97103. Many visitors have taken pictures outside the house, and some have even climbed to the roof to reenact the iconic scene in which the Goonies slide down the chimney to escape the Fratellis.
The new owner stated that they have always been fans of the film and were thrilled to be able to purchase the house. They intend to renovate the property, but they want to ensure that it remains true to its appearance in the film.
"I have always been a fan of The Goonies, it was my favorite movie as a child, and I remember visiting the house when I was a kid. I just couldn't let it go when it went up for sale. It is such an iconic piece of movie history," said the new owner. "I'm excited to share the house with fans from all over the world and to give them a chance to experience the magic of the film in person."
The new owner also intends to open the house to the public for tours, and they are currently developing a website where visitors can learn more about the house's history and purchase tour tickets. They also intend to have a gift shop on the premises where visitors can buy Goonies merchandise.
The Goonies House is located in Astoria's historic district, which was also used for filming. The house was used as the exterior of the Fratelli's house, where the Goonies characters Mikey, Brand, Data, Mouth, Chunk, and Andy try to save their neighborhood from demolition by searching for the treasure of One-Eyed Willy, a legendary 17th-century pirate.
Richard Donner directed and Steven Spielberg produced this film, which starred Sean Astin, Josh Brolin, Jeff Cohen, Corey Feldman, Kerri Green, Martha Plimpton, and Jonathan Ke Quan. The film was a smash hit, grossing over $61 million in the United States and Canada, and has since become a cult classic.
Overall, the new Goonies House owner is thrilled to be preserving a piece of film history and sharing it with fans from all over the world. Visitors can expect tours, merchandise, and the opportunity to witness the film's magic in person.