Then And Now: Meet The Cast of 'Dazed and Confused' in 2021
When Richard Linklater released his future cult classic Dazed and Confused in theaters back on September 24, 1993, he had no idea what the world had in store for him. The coming-of-age flick followed a group of students in the Texas suburbs as they prepare to initiate a group of incoming freshmen. While the film can now be seen through the lens of the many stars on its roster, at the time it was a risky flick with little fanfare behind it.
A certifiable cult classic, now is the perfect time to look back at the cast that made Dazed and Confused the iconic film that it is today!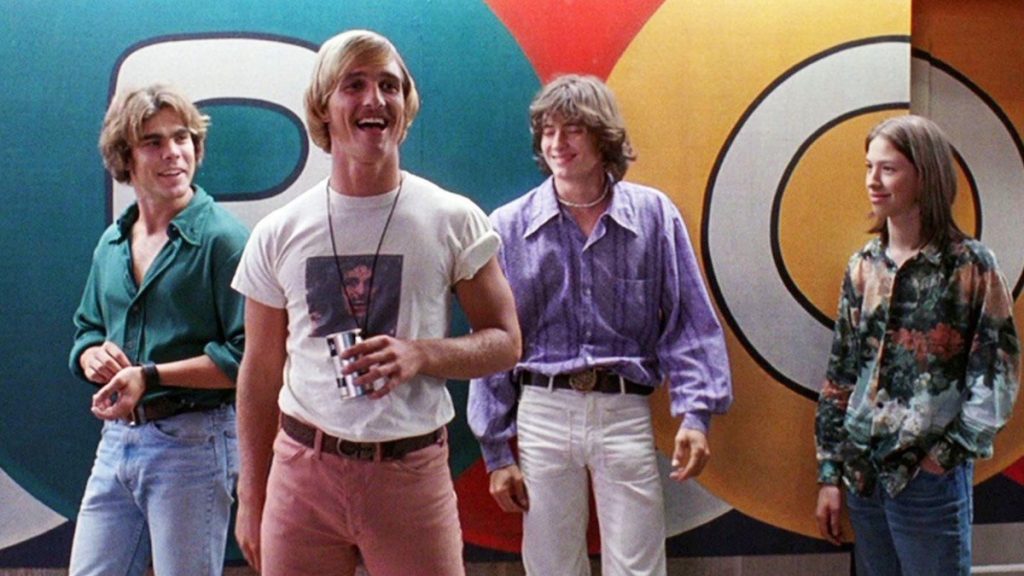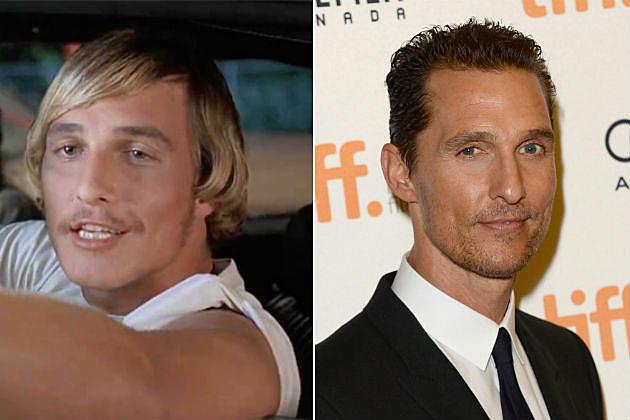 Matthew McConaughey as David Wooderson
Best friends with Randall 'Pink' Floyd, David Wooderson stole the show in Dazed and Confused thanks to the undeniable charisma of Matthew McConaughey. Wooderson's "Alright, alright, alright" would drop into the annals of film history like a velvet glove fitting over our hand.
Of course, nowadays Matthew McConaughey is much more than just the guy from Dazed and Confused. He's a critical darling thanks to his work in coveted projects like True Detective for HBO and The Wolf of Wallstreet under the direction of Martin Scorcese.
Nowadays, acting isn't the only thing on Matthew's mind as rumors are floating around that he has set his sights on a political run in the state of Texas.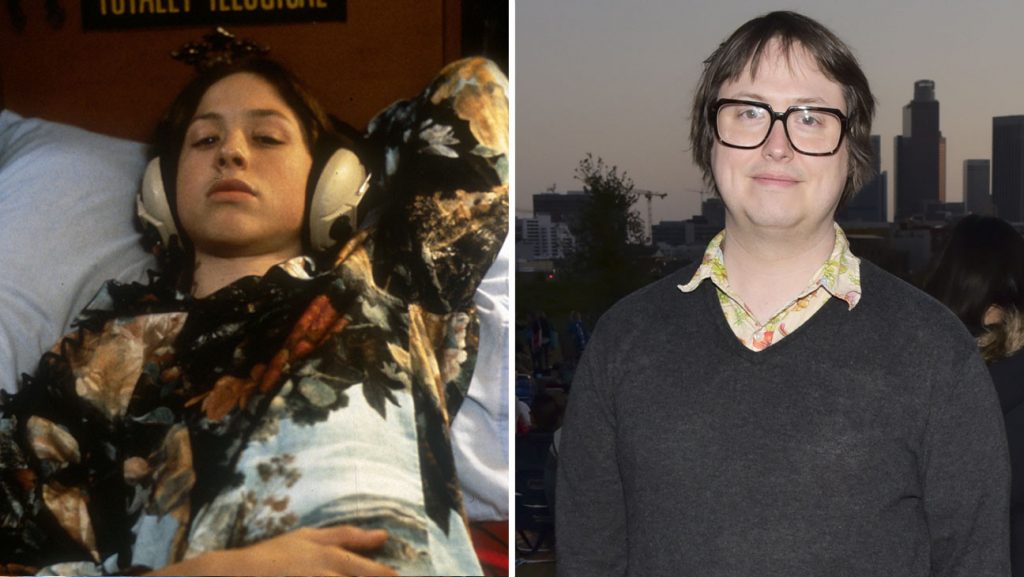 Wiley Wiggins as Mitch Kramer
Wiley Wiggins thrived as the innocent and naive Mitch Kramer, a freshman just along for the ride. Wiggins would grow up in director Linklater's native town of Austin, where the film was shot, so we assume that would have something to do with the casting choice.
Wiggins would make his acting debut in Dazed and Confused before enjoying an enduring stint in Hollywood, appearing in 13 films until his most recent credit in 2018's Social Animals. Nowadays, Wiggins is mostly tied to his work as a programmer for the video game competition that coincides with the Fantastic Fest Film Festival.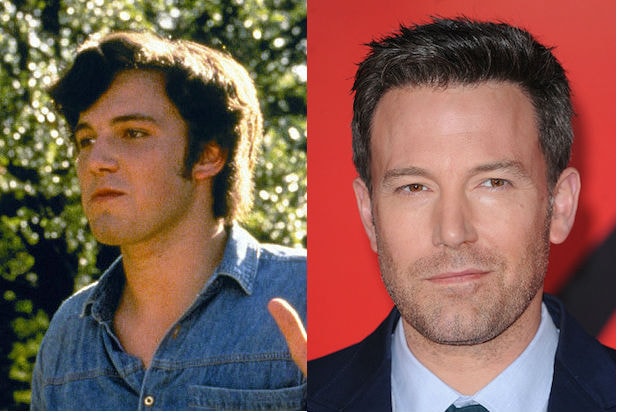 Ben Affleck as Fred O'Bannion
Ben Affleck would star as Fred O'Bannion in Dazed and Confused, a super senior who leads the hazing offense against Mitch in the beginning of the film. Affleck was still a young face in Hollywood at the time, appearing in a handful of television credits to that point.
Upon releasing Dazed and Confused, Affleck would go on to star in Mallrats a few short years later, followed quickly by starring roles in Good Will Hunting and Shakespeare in Love. Now one of the most decorated figures in Hollywood, Affleck has multiple Academy Awards on his shelf including an Oscar for Best Picture as the director of Argo, which he would also star in.
Most recently, Affleck would anchor the D.C. Cinematic Universe as Bruce Wayne in Zack Snyder's Justice League.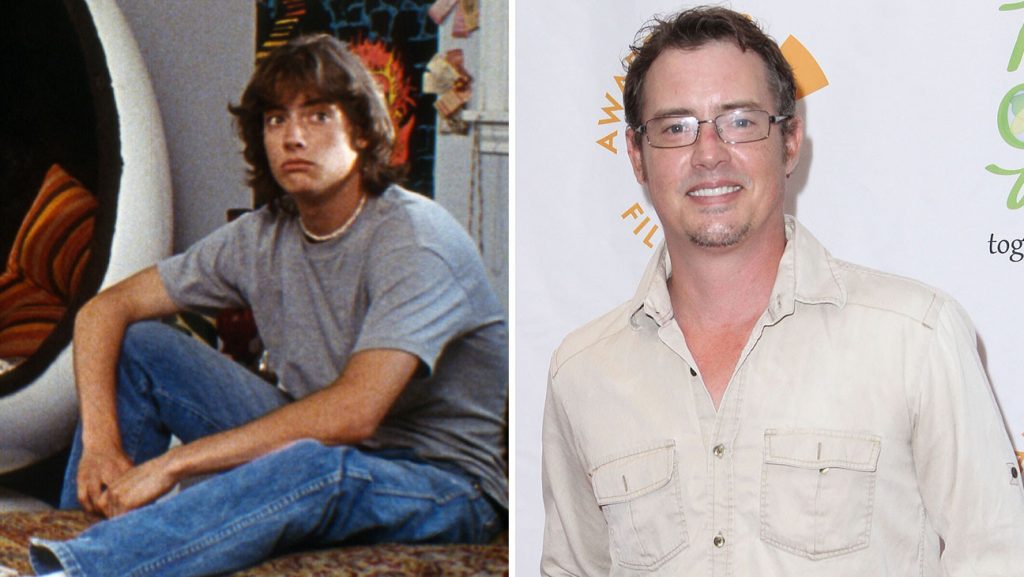 Jason London as Randall "Pink" Floyd
London played Randall 'Pink' Floyd, star of the high school football team in dazed and Confused. Pink ends up going through a story arc including marijuana, pledging, and the big championship game. Outside of Dazed and Confused, London has been able to enjoy an enduring Hollywood career that continues to this day. After garnering critical acclaim in Dazed and Confused, London would go on to appear in more than 128 credits and counting.
Some of London's most notable work includes starring roles in The Rage: Carrie 2 and Broken Vessels. Jason's brother, Jeremy London, has also enjoyed a career spanning nearly 100 film and television credits.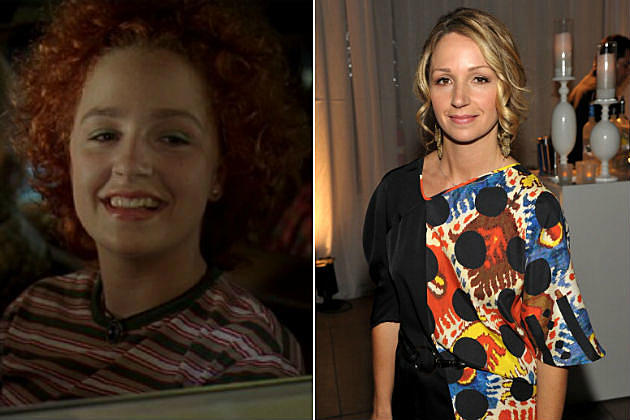 Marissa Ribisi as Cynthia Dunn
Twin sister of Giovanni Ribisi, star of Saving Private Ryan, Marissa would garner Hollywood fame with her portrayal of Cynthia Dunn in Dazed and Confused. As one of the more maternal figures in the film, Cynthia plays a mature counterbalance to the rest of the cast.
Upon the release of Dazed and Confused, Ribisi would go on to star in hit films such as Pleasantville and The Brady Bunch Movie. Ribisi would most recently appear in a single episode of Watching Ellie in 2003. Marissa would marry the musician known as Beck in 2004, and she has been out of the Hollywood spotlight essentially ever since.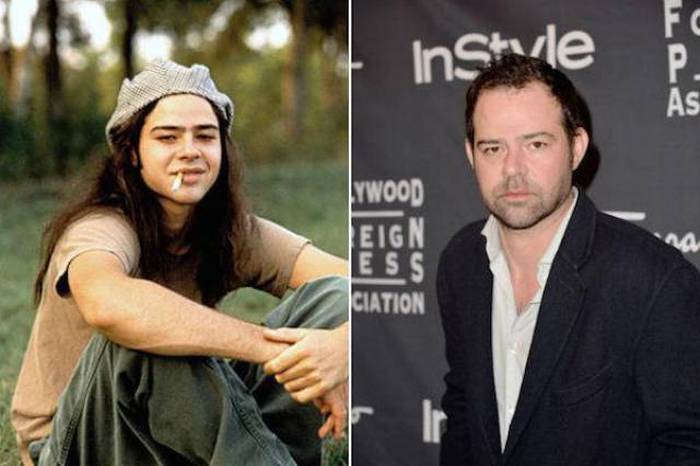 Rory Cochrane as Ron Slater
Rory Cochrane introduced the world to its favorite stoner from the 70s. Ron Slater is the only character to stay inebriated for the entirety of the film, giving the actor some of the best lines in the script along the way. Outside his work on Dazed and Confused, Rory Cochrane has remained active as a force in Hollywood with starring roles in several critical hits including A Scanner Darkly, Argo, and Empire Records.
Rory Cochrane continues to pal up with Dazed and Confused co-stars, including a role in White Boy Rick alongside Matthew McConaughey.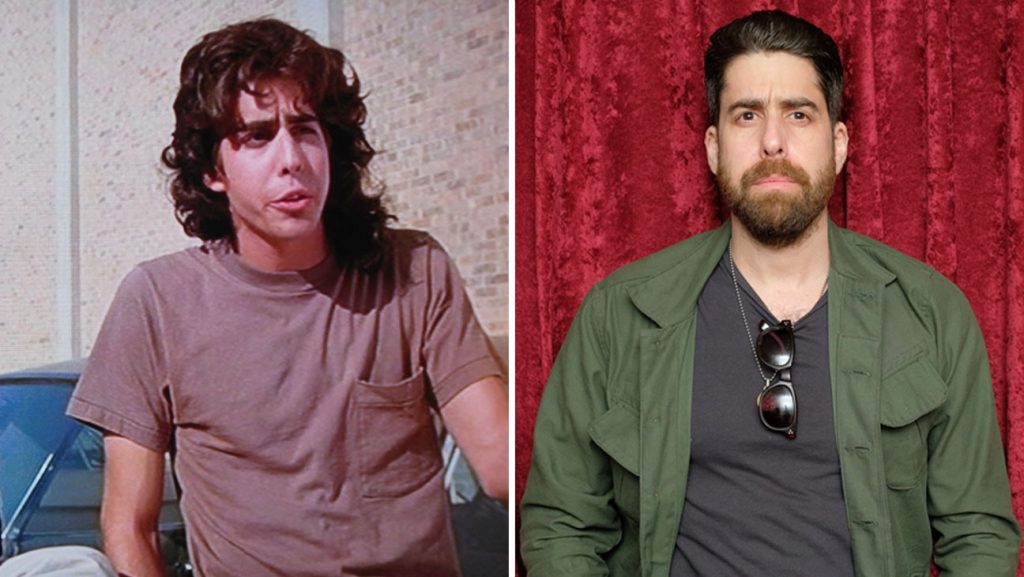 Adam Goldberg as Mike Newhouse
Few actors in Dazed and Confused have enjoyed as consistent a workload as Adam Goldberg, the actor who portrayed the nerdy Mike Newhouse. Mike pals around with Cynthia and Tony, though they largely sit aside for much of the film.
After enjoying fame driven by Dazed and Confused, Goldberg would go on to become a steady supporting actor throughout the 90s, 00s, and into today. Notable projects along the way would include Saving Private Ryan, A Beautiful Mind, and Fargo.
Goldberg continues to enjoy steady starring roles in television with his most recent work being Harry Keshegian in The Equalizer. Other prominent shows that Goldberg has been attached to includes Taken, The Jim Gaffigan Show, and God Friended Me.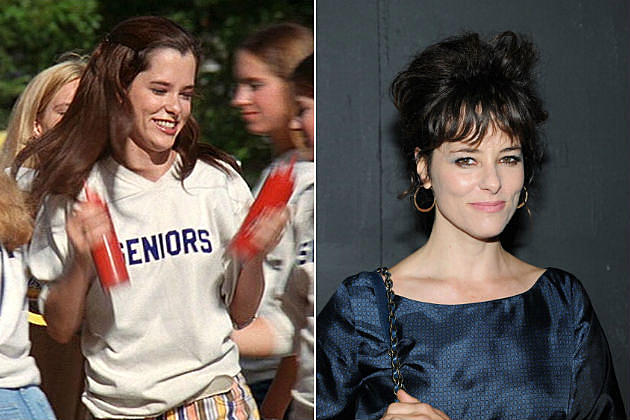 Parker Posey as Darla Marks
Dazed and Confused fans either fell in love with Darla or completely hated her, there was no in-between. Parker Posey, the actress who portrayed Darla, on the other hand has been enormously popular since her time on the show. A performer from Baltimore, Posey would leap from Dazed and Confused directly into a string of starring roles throughout the 90s and early aughts.
Posey would become a known name in the horror genre with starring roles in Blade: Trinity, Scream 3, and The Eye. Of course, Posey continues to enjoy high-profile work to this day with a starring role in the Netflix reboot of Lost in Space as Dr. Smith. Posey even managed to get nominated for a Golden Globe along the way, who would have thought!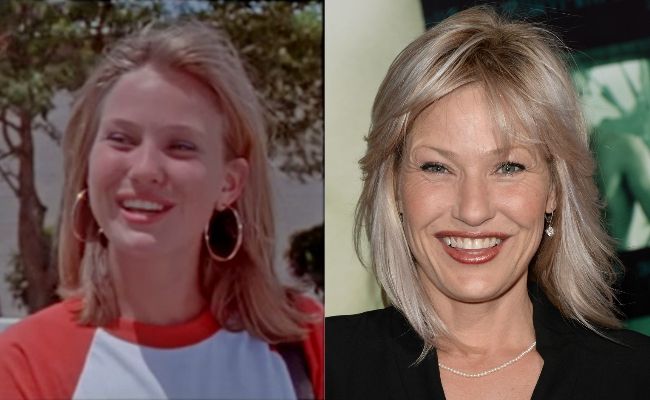 Joey Lauren Adams as Simone Kerr
You can't have existed in the 90s without recognizing who Joey Lauren Adams is. Adams played Simone, Pink's girlfriend, in Dazed and Confused but that would be far from her most notable role of the era. Adams would become a staple in films throughout the 90s, often co-starring alongside Ben Affleck in films like Chasing Amy and Mallrats.
Joey Lauren Adams would become everyone's favorite Hollywood significant other thanks to her enormously popular work in projects like Jay and Silent Bob, Big Daddy, and Clerks. Adams currently has a Golden Globe nomination on her mantle thanks to her work in the '97 film Chasing Amy.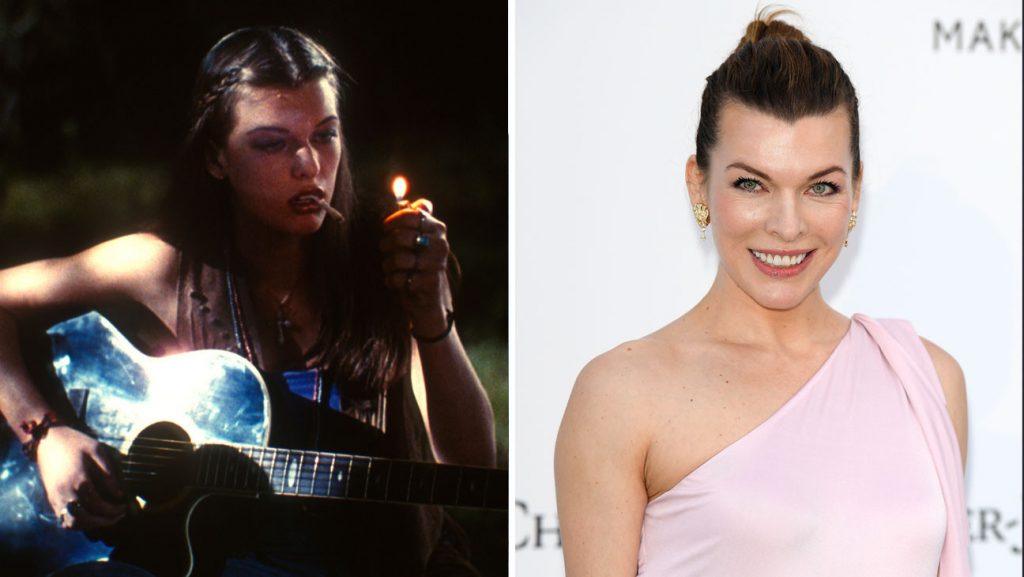 Milla Jovovich as Michelle Burroughs
Perhaps the most underrated performer in the entire film, Milla Jovovich would garner praise as Michelle, Pickford's music-loving, smoking girlfriend. Jovovich would steal the show with her edgy work in the role, eventually turning into one of the biggest stars to come from Dazed and Confused.
Outside of her work in the early 90s, Jovovich would go on to become a defining action star in the '00s, a rare title to claim for an actress. Milla Jovovich would buck gender norms and help normalize butt-kicking women in Hollywood through her work in Resident Evil, The Fifth Element, and The Three Musketeers.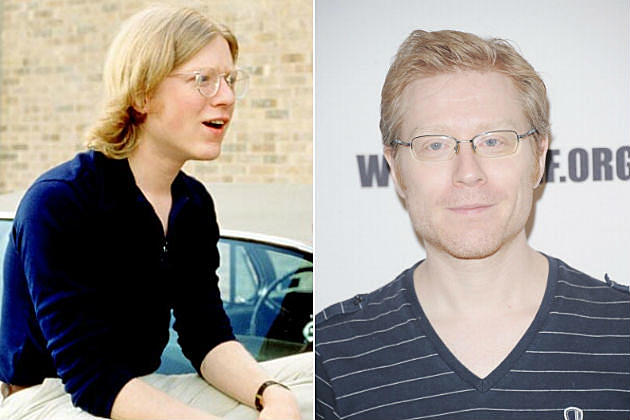 Anthony Rapp as Tony Olson
As one of the 'brains' of the group, Tony, Mike, and Cynthia find themselves routinely uncomfortable around the rest of the cast. Despite their fish-out-of-water backdrop, Rapp would pull eyes toward him with each and every scene. Outside of his work in Dazed and Confused, Rapp would go on to enjoy an enduring career that continues to this day. Starring roles in Hollywood include such films as Twist, A Beautiful Mind, 13 Reasons Why, and the television series Star Trek: Discovery. Rapp would also enjoy a successful stint on Broadway in the musical Rent.
Rapp would make headlines in 2017 when he joined a growing crowd of victims alleging sexual abuse at the hands of Kevin Spacey.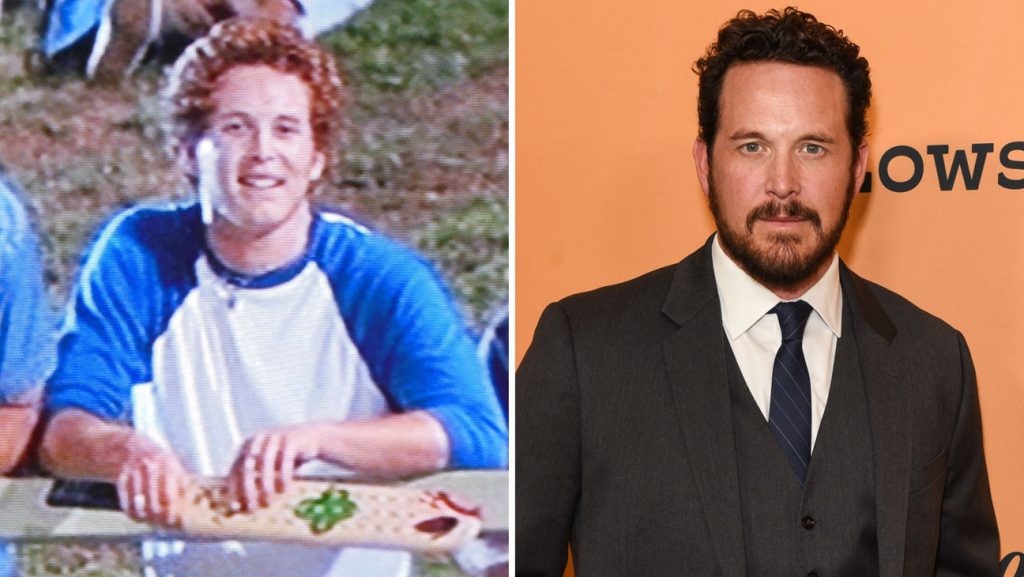 Cole Hauser as Benny O'Donnell
Blink and you'll miss him, Cole Hauser played a smaller role in Dazed and Confused as Benny O'Donnell, one of the members of the high school football team. Benny and Pink would experience notable tension when Pink refused to maintain the football team's pledge by staying sober.
Cole Hauser has enjoyed an enormously successful career throughout the 80s, 90s, and into today. Starring roles in films like Good Will Hunting and 2 Fast 2 Furious would keep Hauser in the spotlight. Other notable roles on his resume include Olympus Has Fallen, A Good Day to Die Hard, and Jarhead 2: Field of Fire.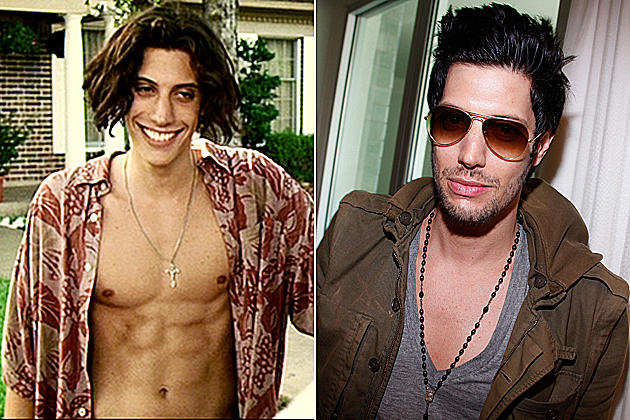 Shawn Andrews as Kevin Pickford
Of the primary actors we've discussed today, no performer experienced quite the dramatic rise and fall as Shawn Andrews. Originally starring as Kevin Pickford in Dazed and Confused, the Massachusett's born actor would score a critically acclaimed role opposite Olivia Wilde in the film, Fix (2008). Unfortunately for Andrews, he would go on to star in just two more projects before retiring largely from the public eye.
Of course, we would be remiss to avoid mentioning Andrew's underage marriage to Milla Jovovich upon finishing filming Dazed and Confused. Milla was only 16 at the time and her mother would annul the marriage within two months.
Richard Linklater – Writer/Director
Without Richard Linklater and his everyman auteur vision, there would be no Dazed and Confused. Of course, Richard Linklater has gone on to enjoy a stunning Hollywood career that has included five Oscar Award nominations, two Golden Globe nominations (and 1 win), as well as a host of BAFTA Awards.
After experiencing the cult-like success of Dazed, Linklater would embark upon a legendary film journey including the critically acclaimed Before trilogy, Boyhood, School of Rock, Waking Life, and A Scanner Darkly.
Wesley Chapel Local Is 'Heading to Hollywood' in 'American Idol' Stint!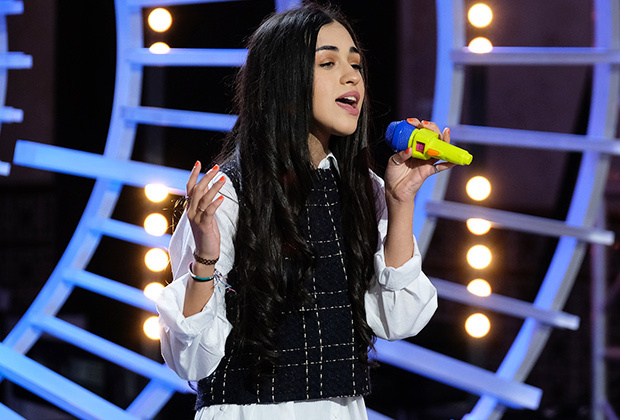 Do you remember where you were when the first episode of American Idol aired on Fox in 2002? While the platform may seem a little dated at this point in time, with more singing shows than aspiring singers it feels like, the program offered singers the chance to change their lives in front of a huge audience of American voters. Now 19 seasons later, performers like young Alanis Sophia are getting the chance to strike out for Hollywood for the opportunity to become America's next idol.
The most recent name that has everyone talking is young Alanis Sophia, a contestant from Wesley Chapel, Florida, who was named after the famous singer, Alanis Morissette. Sophia appeared on the program in late February to raucous applause from the star-studded cast of judges, including glowing praise from Katy Perry herself!
Alanis Sophia Sets Sights on Stardom
For Alanis Sophia, appearing on American Idol in 2021 was all about making the most of a second opportunity. Still just 19-years-old, Alanis wasn't even born when American Idol began airing. Originally staking her claim to the music scene at the age of 11, Alanis would appear on and land second place in the Spanish-language iteration of The Voice, titled La Voz.
After coming so close to tasting victory, Alanis would focus on curating her skills while plying forward with her work at school. Sophia would attend Pasco School and graduate from the institution in 2019, paving the way for Sophia to focus entirely on improving her skills and preparing for a second chance at Idol-fame when the program returned to Florida in 2021.
Upon arriving at the show, Sophia would get her chance to perform in front of Lionel Ritchie, Katy Perry, and country musician Luke Bryan. A visibly confident Sophia would explain to the judges that she had been gifted an American Idol microphone as a child and that she had clung to the hope of 'going to Hollywood' ever since. Sophia also explained to the judges that American Idol would operate as a bonding point between Sophia and her mother, often pointing to how music helped them during tough times back in Puerto Rico.
The Performance of a Lifetime
After explaining a bit about her story, Alanis would set forth with her own rendition of Anyone by the esteemed and incredibly talented Demi Lovato. Sophia kept the gifted American Idol microphone in her hand throughout the touching rendition, bringing smiles to the face of Katy, Luke, and Lionel. By the time the song had ended, it was clear that Sophia had won over not just a single judge, but all of the judges.
Katy Perry would open up the discussion regarding Sophia with instantaneous effusive praise saying, "She is the best we've seen today." Such high praise from one of the most successful pop artists of all time should go a long way toward Sophia's confidence in her skills, but that wasn't all the judges had to say.
Lionel Richie would pile onto the praise that Sophia received after Perry finished gushing over the performer. Richie pointed out that Sophia had a 'purity' to her voice and that Sophia's personality 'requires nothing but exactly who you are'. Ritchie would go on to say that Sophia had huge potential and those words were quickly echoed by Luke Bryan.
Now on her way to Hollywood for another chance at stardom, Alanis Sophia and her family are hoping for a finish at the top of the competition. Yet with such high praise from music legends like Richie and Perry, it feels like Sophia is already on the way to victory.