The Surprising Benefits of Cockroach Milk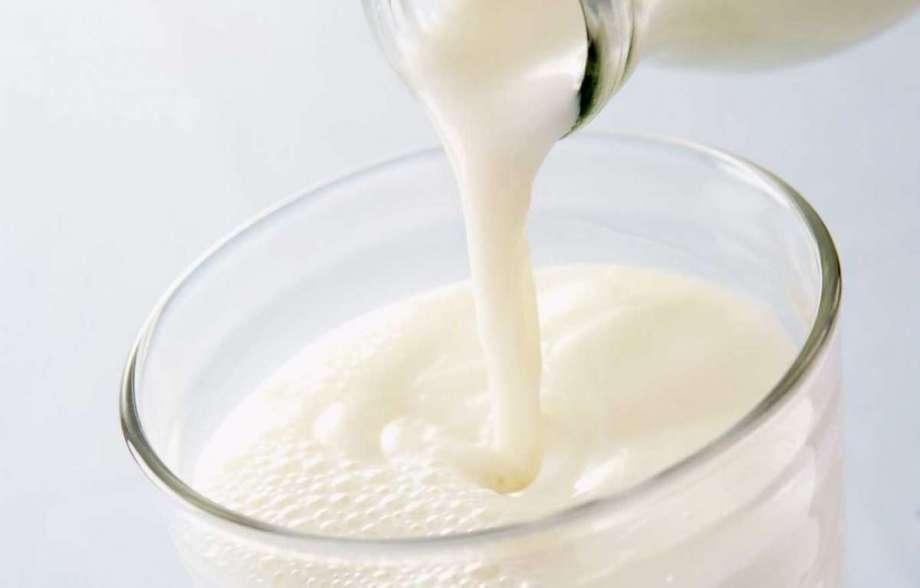 When you think of cockroaches, you probably think of the pesky little critters that you might find when living in an apartment building. While many people are disgusted by cockroaches, what you don't know is that cockroach milk has the potential to be a superfood with plenty of unique health benefits. Here's what you need to know about cockroach milk, how to use it, and the ways it could make you healthier.
What is cockroach milk?
Many bugs create milk, but the milk created by insects is very different to the milk created by cows or other mammals. A mother cockroach will release a light, liquidy substance that contains the nutrients her offspring need to be healthy – that's cockroach milk. It is incredibly dense because the cockroaches are so small.
What's in cockroach milk?
Cockroach milk contains a combination of proteins, sugars, and fats. It is built like a food that humans would eat, which is why it has interested food researchers around the world. It essentially contains a variety of amino acids that the human body needs to stay healthy. It could also contain beneficial vitamins and minerals, but more research needs to be done on cockroach milk before we can draw any conclusions about its benefits.
How can cockroach milk benefit me?
Cockroack milk could potentially boost our energy and help us have a more balanced nutritional intake. This is because it is so dense with amino acids that are easy for our bodies to process, so even a small amount of cockroach milk could be very energizing. It could also help us build stronger muscles and bones. Researchers in India have been studying cockroaches to determine if this is a potentially feasible option for health food. In particular, they have been studying the Pacific beetle cockroach.
Where can I find cockroach milk?
Cockroach milk is still being studied, and has not yet been tested on humans. Therefore, it is not yet commercially available at grocery stores or online. However, there are many companies out there that are looking to take advantage of the potential of cockroach milk. Gourmet Grubb is a South African company that has created a product called entomilk, which is made using sustainably farmed insects. Although it is not made completely of cockroach milk, it is one of the first steps to being able to use this substance for health benefits.
If the idea of cockroach milk grosses you out, you're not alone. A whopping six percent of United States residents are thought to have entomophobia, or fear of insects. It's unlikely that cockroach milk will become commonplace anytime soon, but for those interested in health food, the idea is very intriguing. Keep an eye out for this unique potential superfood – it could be the energy boost that you've been looking for.
Wild Canadian Horse's Dramatic Rescue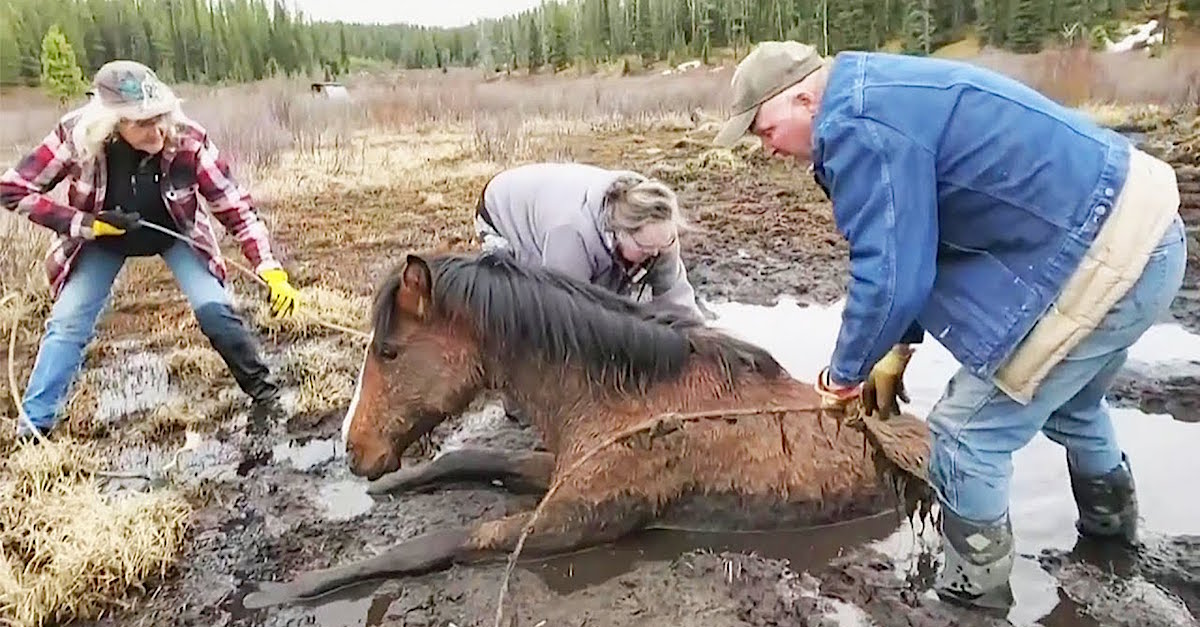 Canada is known for many things, including its beautiful scenery, friendly people, diverse animal life, and frigid winters. All of these things came together in a powerful and moving way one day as fate played out a hand that involved a matter of life or death. A small group from the Help Alberta Wildies Society (HAWS) was patrolling the beautiful countryside one day. HAWS is a group of volunteers committed to helping and protecting the rich lineage of Canada's wild horses. They help support the preservation of native wilderness that the horses call home and also work to protect the animals and catalog their populations. On a chilly winter day, a small group of HAWS volunteers ventured out to search for newborn foals in Alberta, Canada, so they could document the new additions to the local herd. As they were out searching, they came upon a heartbreaking sight.
They spotted a young foal stuck in a muddy bog. The wild foal was desperately struggling to drag itself out of a muddy hole. There was no telling how long the young horse had been trapped but it had more than half of its body sunk into the 6-foot-deep hole that as filling with sticky mud and near-freezing water. The horse lovers knew what they had to do. If anyone was meant to find this helpless creature, it was the HAWS heroes and so they quickly got to work. As they worked to figure out how to rescue the foal, they kept an eye out for any of the wild horses that might still be in the near vicinity. They quickly concluded that the young filly likely had been abandoned by the herd when she fell into the hole and was unable to get out.
The small filly just did not have the strength to pull herself out of the hole against the viscous muds and numbing water that was surrounding her. To make things even more difficult for her, and her new rescuers, was the rim of ice that was forming all around the hold. The young foal was unable to get her bearing or get a good foothold and it made getting to her more of a challenge. They knew they were the foal's only chance of getting out alive, but time was running out, and she was growing more exhausted by the minute. They had to act fast!
For over an hour, the group worked, desperately and tirelessly striving to save the horse before she would succumb to exhaustion and the elements. Using their ATVs and a bunch of ropes, they finally managed to break the muddy suction seal that trapped the young wild hose and they pulled her out of her freezing prison. When they finally pulled her out, they quickly undid the ropes they had used to free her, expecting her to bolt for the hills. They could tell she was exhausted and starving and knew she had to have been trapped for quite some time. However, instead of running away in fear and confusion, the young filly stuck around and showed her rescuers her gratitude and let them know she knew they were friends and that they could be trusted.
It just goes to show how smart these wild animals are and how important it is to protect them and all the other creatures that make up the diverse ecosystem of the Canadian wilderness!