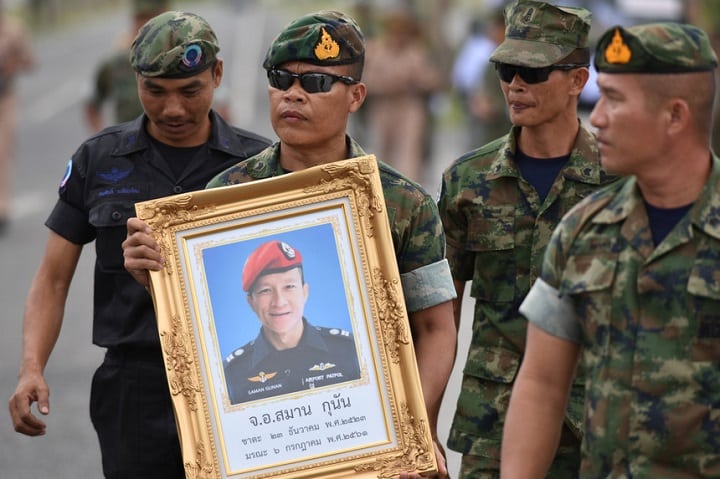 The Navy Seal That Sacrificed His Life for the Thai Soccer Team
In 1956, Thailand created a special operations forces branch of the Royal Thai Navy which is part of the Royal Thai Armed Forces. The purpose of the special operations force is to gather intelligence, surveillance, direct action, counter-terrorism and unconventional warfare. The branch's nickname is the Royal Thai Navy Seals.
The Royal Thai Navy Seals was initially set up as the Underwater Demolition Assault Unit and was assisted by the United States. One of its specialties was maritime counter-terrorism missions and intimate ties with the United States Navy Seals, conducting regular training exercises. The headquarters of this branch was located in Sattahip, Chonburi Province in Thai (www.sealthailand.com) The Navy Seal's commander is Rear Admiral Apakorn Yuukongkaew.
A retired Navy Seal, Saman Kunan, a Petty Officer 1st class, decided to return to duty, in an international effort, to help rescue a 12 member soccer (football) team, the Wild Boars, and their coach, from the Tham Luang Nang Non-cave system (in Mae Sai, Chiang Ra. ), which was flooded, in June of 2018. The international team consisted of 127 current and former Navy Seals. The boys, aged 11-17 with their 25-year-old coach, entered the cave to explore and relax after their soccer practice, as a team-building exercise. Their coach expected to spend no more than an hour climbing into a narrow winding cave. But two weeks later, after a harrowing journey, on July 18, 2018, the soccer team and coach finally returned to the surface.
The team was reported missing until someone found their bikes at the opening of the cave and correctly assumed that they entered the cave, which was now filling with water. The team's treacherous journey out of the cave was viewed by millions of people around the world, as international underwater cave diving experts developed a plan to escape the cave. The experts had to swim through a narrow path, sometimes having to remove their air tanks to find the children. It took two hours to move through the tunnel to locate where the children were. The rescue was hampered by the upcoming monsoons which would fill the cave with water, potentially drowning the children. It was decided to bring the children out of the cave, a two-hour journey swimming with assistance from the expert divers.
Navy Seal, Saman Kunan, had an important role to play. He had to position the critical air tanks at specific areas of the cave, to ensure that the air supply was available to provide rescue of the children, the coach, the medical personnel and to keep the expert cave divers with an air supply. All the people involved were risking their lives.
But there was one life lost, Saman Kunan, who miscalculated how much oxygen was available to him as he progressed to the opening of the cave. He gave his life to free all the children, their coach and the medical personnel. Saman Kunan was buried with full military honors. Further, the Thai Navy Seals developed a training course in cave diving.
Travis Baker Flies Again More Than a Decade After Surviving Fatal Plane Crash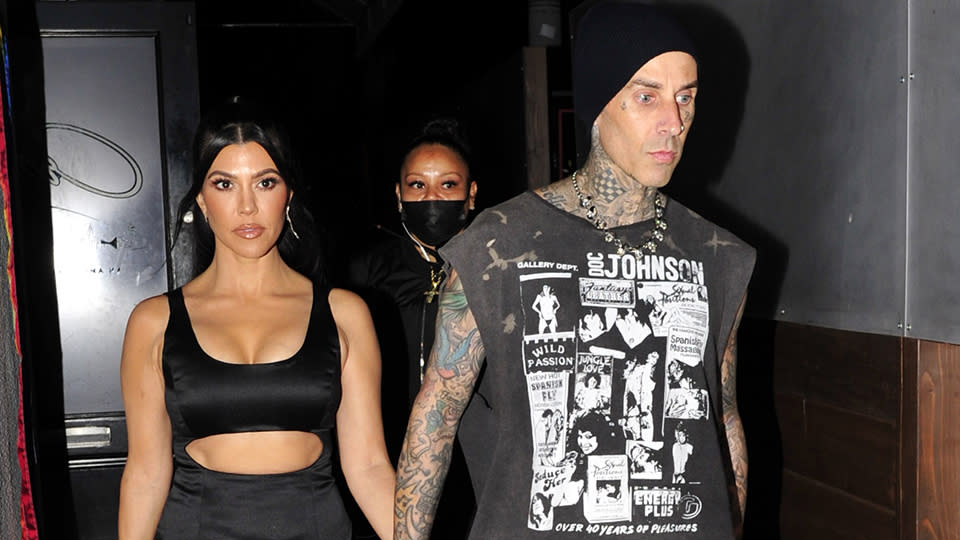 Sometimes it isn't easy to get over a minor thing that happened to you, whether in childhood or adulthood. It's hard to fathom going into an airplane again after being in one that ended up in a fatal crash. Travis Barker has defied what most people would consider impossible, but he did not do it alone. Let's delve into how he managed to accomplish this significant feat after more than twelve years.
The 45-year-old drummer with Blink-182 traveled on Saturday, August 14, the first flight since his horrific 2008 plane crash that saw four of his colleagues dying and Barker surviving with third-degree level burns.
Girlfriend Kourtney Kardashian accompanied Barker aboard Kylie Jenner's private plane as they traveled to Cabo. Kris Jenner and her boyfriend, Corey Gamble, were also said to be on board, according to the outlet.
Barker was caught sporting a white tank top, gray jeans with a black belt studded with metal studs, and a black beanie on his head for the outing. Kardashian, 42, meanwhile, looked stylish in a black dress and black sunglasses.
"Travis flying to Cabo is a marvelous thing. Many years ago, a plane disaster was incredibly traumatic. To reach this point, he's had a lot of aid, according to media reports. Kourtney has been immensely helpful. She never urged him to take to the air. They've been able to travel around the United States without flying, and Kourtney appears quite comfortable with it.
Barker and longtime partner DJ AM (Adam Michael Goldstein) escaped an aircraft accident more than a decade ago while flying from South Carolina, where they had just performed. A year later, Goldstein died of a prescription drug overdose.
The disaster killed Barker's security officer Charles "Che" Still, his aide Chris Baker, pilot Sarah Lemmon, and co-pilot James Bland.
After the accident, the musician had a hard road to rehabilitation, both mentally and physically. He had third-degree burns covering 65 percent of his body and had to undergo many operations and skin grafts. In addition, Barker was abusing "excessive" marijuana and prescription drugs.
Barker declared his plans to return to the skies in June. On Twitter, he proclaimed, "I might fly again."
When Goldstein died, Barker said in an interview that he decided to stop using medications and flushing medicine, "even stuff that I needed," after his opiate tolerance began to rise with each surgery.
"Everyone usually asks, 'Did you go to rehab?'" the drummer said to the publication. "'No, I was in a plane crash,' I answer. That was the extent of my rehabilitation. Have you ever lost three pals and come close to dying? That served as a wake-up call for me. I would not have quit if I hadn't been in a car accident."
In the same interview, Barker expressed his desire to be a writer "If I succeed in overcoming [flying], and the angels above assist me in my trips and keep me safe, I'd like to come back and [inform my children], 'Hey, I just went here, and then I came home.' And everything turned out OK.' I have to inform them since I was about to abandon them. That is a perfect day."
After the crash, the drummer's dread of flights grew to the point that he remarked, "I used to be afraid of planes." "I wasn't able to go down the street. I was convinced that if I saw a plane [in the sky], it was going to crash, and I didn't want to see it."
"The closer I got to it, the more it seemed like I was getting closer to the terrible stuff than the beautiful stuff. I felt more akin to attempting to flee, to be in an accident and being burned, to trying to save my buddies from a burning jet, "Barker continued.