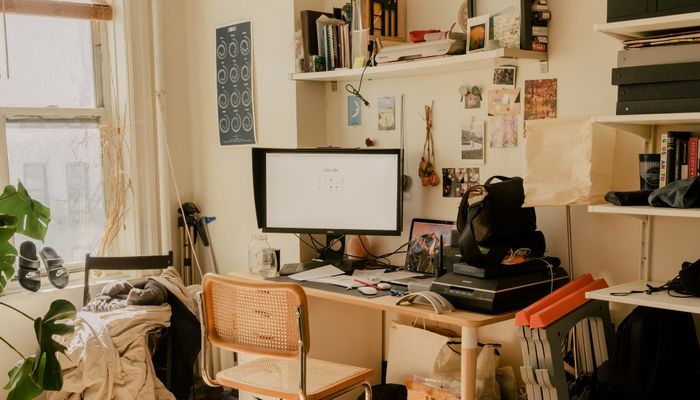 Technology and the link between grandma and granddaughter
Quinn Hendershot lives in the Chicago suburbs. She has a grandmother that she grew close with after her father had a brain condition. Her grandmother came to live with her family in the States when Quinn was only 13 to offer her support and care. After having lived with her grandmother, Quinn became super close with her dear grandparent.
As Quinn grew older, she still maintained a strong link with her grandmother. In fact, when Quinn went off to graduate school she still continued to spend time with her grandmother when possible. Quinn enjoyed learning to cook with her grandmother and running errands with her since grandma wasn't able to drive.
Recently Quinn's grandma achieved a lifetime goal of building a home in Colombia. Quinn's grandma was born in Colombia and lived in the country until reaching the age of 17. Because of this, grandma still has a lot of contacts back in the home country. In building a home back in Colombia, grandma hoped to connect with her roots and reconnect with distant family.
Quinn has expained that her grandmother has fond memories of growing up on farmland with livestock like donkeys and poultry around. Quinn also notes the fact that it's much more affordable to build a home in Colombia than in the United States.
There's no doubt that Quinn Hendershot is happy for her grandmother's accomplishments. Quinn recognizes that after all this time, her grandmother finally gets to realize her dream. That doesn't mean that they don't miss one another!
It takes three different airline transfers to get from Quinn's home in Chicago to the home of her grandmother in Colombia. Nevertheless, grandma and granddaughter maintain a strong relationship.
Quinn says that she sends text messages to her grandmother almost every single day. She also sends pictures to her grandmother so that grandma can see what's going on in her life. Grandma likes to send Quinn pictures of her cat and dog, while Quinn likes to send pictures of the food she gets to eat to her grandmother. After all, a grandmother always scolds her granddaughter that she's not eating enough!
It's true that Quinn's grandmother doesn't have a great cell phone connection where she's living in Colombia. However, there are some great technologies available that make communication available and even convenient despite this. One product that is especially helpful to Quinn and her grandmother is Google Nest Hub. Google Nest Hub has a fantastic photo sharing feature. With this feature, people like Quinn Hendershot can upload all of their photos and send them to their family abroad.
Technology features like Google Nest Hub help bring family members closer to one another. According to Quinn, she can learn more about the everyday life of her beloved grandmother thanks to Google Nest Hub. This makes it easier to maintain a relationship with family members even if they are not living close by and cannot be spoken with one-on-one on a daily basis.
The Dog Who Works at a Car Dealership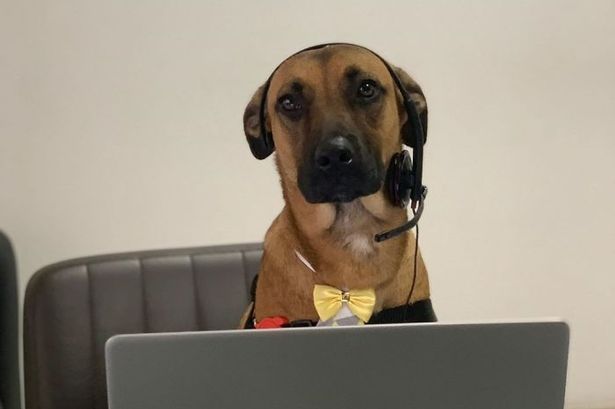 Strong bonds of friendships at times will be forged through the toughest of trials and the most challenging of misfortunes. However, there are friendships that are just destined to be and they easily fall into place and turn into near soulmate level of bonding right from the start. Regardless of how they first meet, friends both have to make the conscious choice and effort to keep the friendship alive and going. It is dependent on them both.

This is how it usually works for us humans, but it is not quite the same when it comes to dogs and the special bonds they form with the humans that they choose. And for one stray pup from Brazil, the friendship he chose to form with a group of humans likely ended up saving his life. It also got him a cozy position at a local car dealership. Yes, you heard that right. A dog got hired by a car dealership. Read on to learn more about this unique but utterly amazing friendship that has been forming for months now.

Staff at the Hyundai Prime dealership in a small but busy town in the heart of Brazil noticed there was a stray dog showing up on the property. The dog would show up usually in the early mornings and just hanging around the outskirts of the dealership and watch. Then over time be got accustomed to the humans he had grown fond of watching and would venture over for treats and belly rubs and pats on the head. This happened nearly every day for several weeks and so the employees as well as the dealership management decided to do something about it. If this pup was going to show up every day and hang out he needed to be part of the team, and so they gave him a job at the dealership.

The pup soon showed that he had natural talents as a crowd-pleaser and had a knack for making people smile and laugh. And so it was, his new friends put him to work as the dealership's unofficial local ambassador. Given the name Tucson Prime, he soon became a hit with the employees as well as the customers who came to the dealership. They even started an Instagram account for the pup where Tucson Prime shows off the warehouse, offices, shown room, and what exactly it is he does all day long at the dealership. He's only been there a few months but already has over 40,000 followers on his social media Instagram page.

And everyone is committed to this growing friendship and it is an accepted long-term commitment, as he has his very own dog house on the dealership property where he now lives. Employees rotate caring for him and he goes home with a team member anytime the dealership is closed for more than overnight. Tuscon Prime now has home within a home and no longer has to worry about being a stray. All because of the seemingly chance friendships he started with the right group of people. He gets all the love and tummy rubs and treats he could ever want and most importantly, he has a very special family he can now call his own.
It truly is a wonderful sight to see how much love these kind-hearted people have for this one pup. Seeing and feeling all of the love in this one very special place, and seeing the mutual friendship that has sprung up between the dealership and Tucson Prime is exactly the kind of story we need to be hearing about these days!