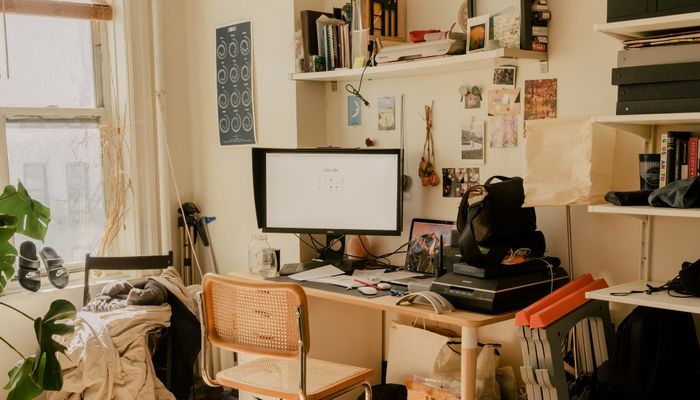 Technology and the link between grandma and granddaughter
Quinn Hendershot lives in the Chicago suburbs. She has a grandmother that she grew close with after her father had a brain condition. Her grandmother came to live with her family in the States when Quinn was only 13 to offer her support and care. After having lived with her grandmother, Quinn became super close with her dear grandparent.
As Quinn grew older, she still maintained a strong link with her grandmother. In fact, when Quinn went off to graduate school she still continued to spend time with her grandmother when possible. Quinn enjoyed learning to cook with her grandmother and running errands with her since grandma wasn't able to drive.
Recently Quinn's grandma achieved a lifetime goal of building a home in Colombia. Quinn's grandma was born in Colombia and lived in the country until reaching the age of 17. Because of this, grandma still has a lot of contacts back in the home country. In building a home back in Colombia, grandma hoped to connect with her roots and reconnect with distant family.
Quinn has expained that her grandmother has fond memories of growing up on farmland with livestock like donkeys and poultry around. Quinn also notes the fact that it's much more affordable to build a home in Colombia than in the United States.
There's no doubt that Quinn Hendershot is happy for her grandmother's accomplishments. Quinn recognizes that after all this time, her grandmother finally gets to realize her dream. That doesn't mean that they don't miss one another!
It takes three different airline transfers to get from Quinn's home in Chicago to the home of her grandmother in Colombia. Nevertheless, grandma and granddaughter maintain a strong relationship.
Quinn says that she sends text messages to her grandmother almost every single day. She also sends pictures to her grandmother so that grandma can see what's going on in her life. Grandma likes to send Quinn pictures of her cat and dog, while Quinn likes to send pictures of the food she gets to eat to her grandmother. After all, a grandmother always scolds her granddaughter that she's not eating enough!
It's true that Quinn's grandmother doesn't have a great cell phone connection where she's living in Colombia. However, there are some great technologies available that make communication available and even convenient despite this. One product that is especially helpful to Quinn and her grandmother is Google Nest Hub. Google Nest Hub has a fantastic photo sharing feature. With this feature, people like Quinn Hendershot can upload all of their photos and send them to their family abroad.
Technology features like Google Nest Hub help bring family members closer to one another. According to Quinn, she can learn more about the everyday life of her beloved grandmother thanks to Google Nest Hub. This makes it easier to maintain a relationship with family members even if they are not living close by and cannot be spoken with one-on-one on a daily basis.
Priests On Tiki Bar Rescue Drowning Man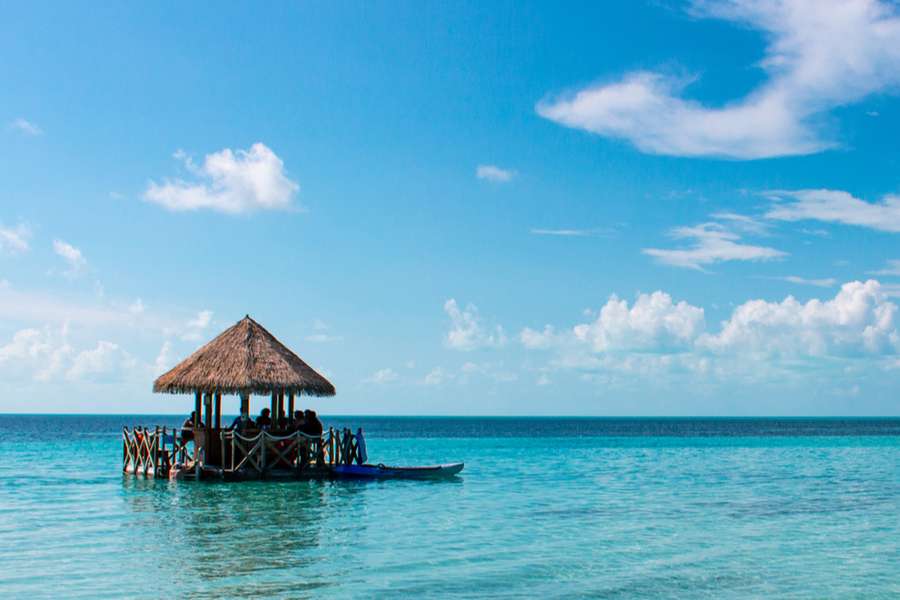 It was supposed to be a normal, wavy afternoon as Jimmy MacDonald from Albany rode the waves on Lake George in his kayak- little did he know.
According to him, he lost focus and drifted away from his wife and step-kids because he was taking pictures with his new mobile phone. By the time he realized what was happening, it was too late- the water got choppier, he lost control of his kayak and tipped over into the water. 
Jimmy was in a lot of trouble and to make it worse, his life jacket was coming up over his head- he hadn't secured it properly. Within a few seconds, he found himself holding on to the kayak with one hand and his new $1,400 smartphone, the origin of the problem, with the other. 
According to him, he spotted other kayakers and canoeists passing by, but he was too proud to yell for help. After futile efforts to get back on his kayak, he decided to accept his fate, and resorted to asking God for help.
"That's when I said, 'Alright, I think I might die today. I think this might be it.' I prayed to my lord and savior Jesus Christ for help," Jimmy said.
Luckily for him, Greg Barrett captain for Tiki Tours was in the area.
"A lot of things aligned that day," Barrett said.
At first Barrett spotted Jimmy's paddle and then one of his passengers said they heard a call for help.
"So as soon as I turned the boat towards him, I realized his life preserver had been in the upper portion of his head, and he was hanging on for dear life," Barrett said.
They knew they had to save his life, so they got close to him, and helped him get onboard their vessel.
Apparently, Jimmy is a drug counselor and a recovering addict.
"How funny is it that I've been sober for seven years and I get saved by a tiki bar?" Jimmy laughed.
Surprisingly, it was not just any tiki bar- it was one packed priests and seminarians from the Paulist Fathers, a Catholic retreat on the lake. Remember that Jimmy prayed for help for some heavenly intervention? Well, his prayers were answered in form of holy men on a floating tiki bar. Coincidence? Doesn't look like it. 
The priests and seminarians who were onboard are certain that Jimmy's rescue was not at all natural or normal. They believe that a supernatural and divine force influenced their availability to help Jimmy right when and where he needed them.
"We're missionaries," said Chris Malano, a second-year seminarian. "For us, that day, that was our mission to be present and to help someone in need."
Jimmy's job and life career was to help people drowning in addiction, but he was literally saved from drowning by God's holy men, right after praying.
"I just take that as a sign from God that he's got me here for a real reason," said MacDonald.