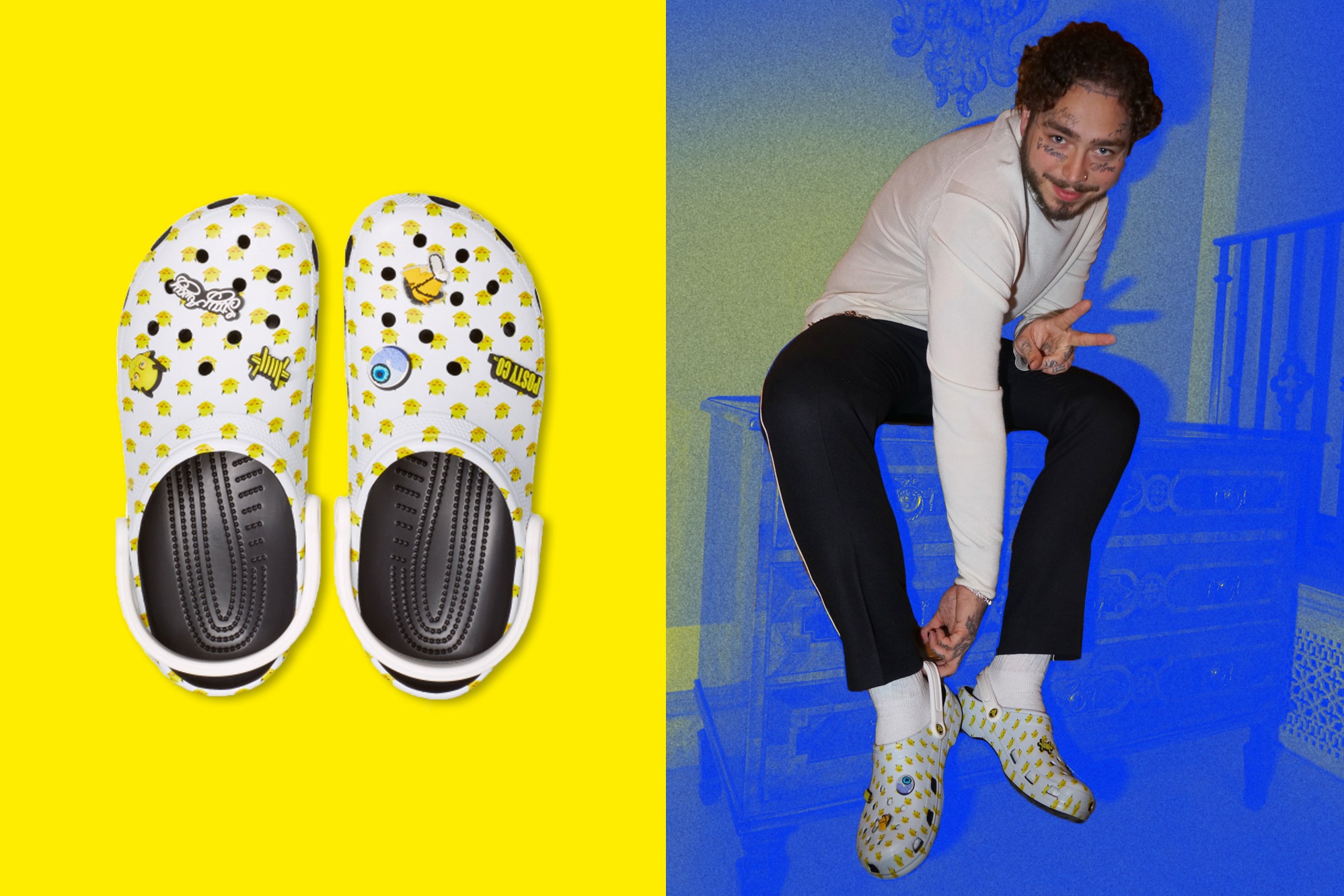 Seventy US Hospital Front Line Employees Get 10 Thousand Crocs From Post Malone
Many people have been doing their part to help alleviate the stress that front line workers continue to face as the coronavirus continues to wreak havoc on the United States and other countries of the world.
Some have donated food, their assistance, donations to the hospitals and health facilities, and so much more.
From small groups to big-name celebrities, we continue to see them giving to remind the essential workers that they are appreciated.
Most recently, music superstar Post Malone and renowned shoe company Crocs joined forces with Musicians on Call to contribute ten thousand pairs of their sought after and completely sold off Duet Max Clog II collab to emergency workers in seventy hospitals across the United States.
Musicians on Call, a non-profit organization that conveys the therapeutic strength of music to patients and caretakers in hospitals across the nation, will give a free pair of Grammy-winning singer's sold-out fifth Crocs footwear to hospital workers.
A donation is an act of gratitude for the frontline workers' consistent efforts during this ongoing pandemic.
Head of Musicians on Call Pete Griffin believes the pressure of the coronavirus on staff in all sections of the health facilities has been brutal.
He added that they have been doing all they can to continue bringing the pleasure of live music to the staff members.
He expressed his gratefulness to Post Malone and Crocs for engaging in the effort by providing additional relief when the workers need it the most through what he deems as a substantial donation.
Griffin, who is both CEO and President of Musicians on Call, added that due to what Post Maline and Crocs did, custodians in scores of hospitals across the United States would have the extra support of their Crocs to help them through their day.
Meanwhile, giving back is not new to Malone, who has been doing so for a very long time. Even though he may not release most of what he does to the public, the recipients usually choose to do so.
Even recently, when he donated to the Grapevine High School, the very grateful principal, Alex Fingers, chose to disclose Malone's charitable act on Twitter.
He thanked him profusely for always choosing to give back to the community.
In December, Malone made public his black-and-pink-themed Duet Max Clog II footwear.
On day one, the shoes were all off the shelves as his fans completed to get a pair of the hot commodity.
The quick time frame that the shoes sold out came as no surprise, however, since the last four designs that he rolled out shared a similar fate.
For those desperate to still snag a pair, they are accessible on sites that do resell of sought after products.
Hopefully, many more celebrities will come on board to help keep our front line workers motivated and feel appreciated.
Even a thank you goes a long way in letting them know that they are not forgotten as they continue to fight the pandemic, which is yet to show any signs of letting up.
With more than four hundred thousand dead in the United States and talks about new strains of the virus being bandied about, we have to keep them encouraged.
Big Plans For The Goonies House In Oregon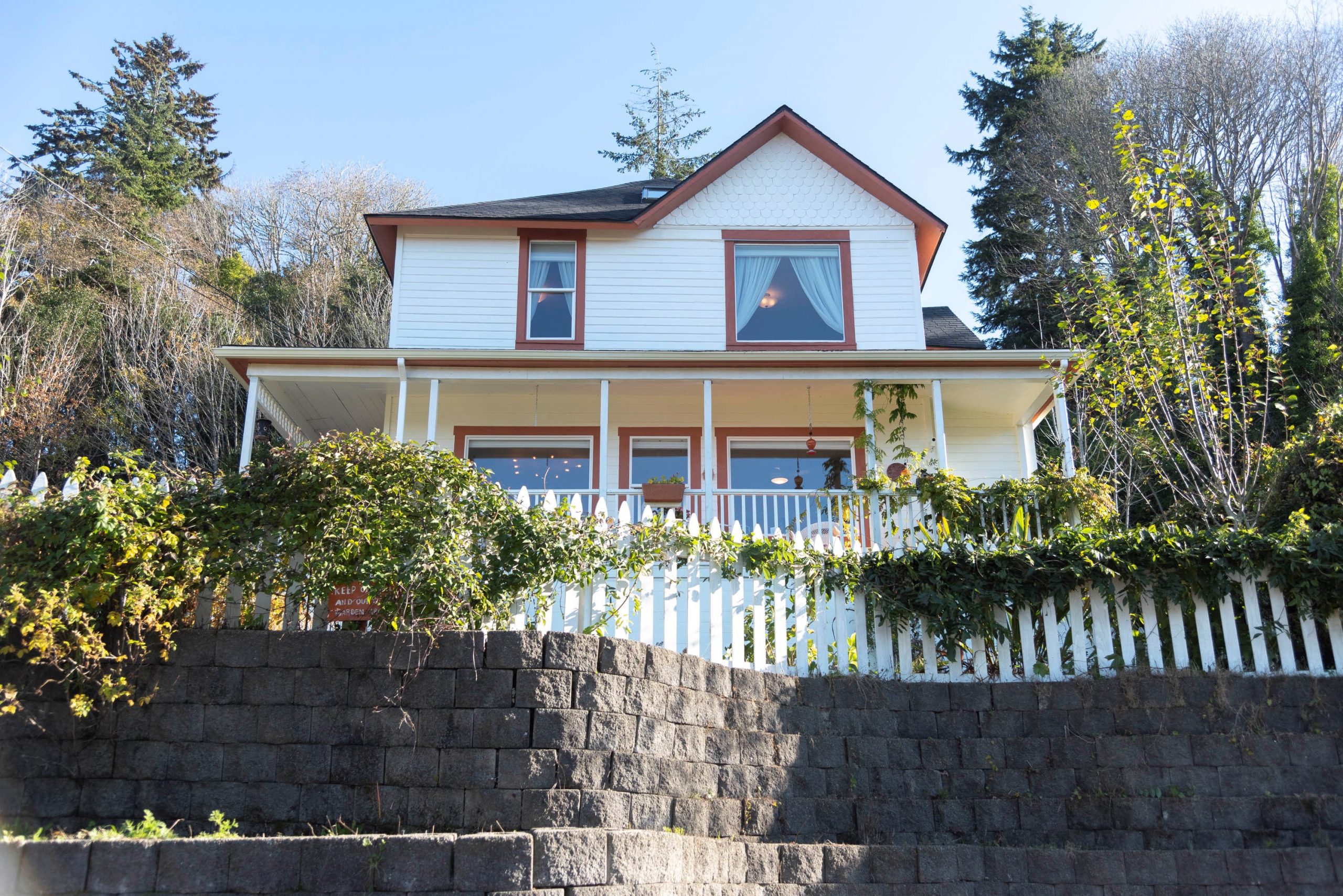 The well-known "Goonies House" in Astoria, Oregon has recently been purchased by a new owner who intends to keep it open for movie fans.
For decades, fans of the film have visited the house, which is located at 368 38th St, Astoria, OR 97103. Many visitors have taken pictures outside the house, and some have even climbed to the roof to reenact the iconic scene in which the Goonies slide down the chimney to escape the Fratellis.
The new owner stated that they have always been fans of the film and were thrilled to be able to purchase the house. They intend to renovate the property, but they want to ensure that it remains true to its appearance in the film.
"I have always been a fan of The Goonies, it was my favorite movie as a child, and I remember visiting the house when I was a kid. I just couldn't let it go when it went up for sale. It is such an iconic piece of movie history," said the new owner. "I'm excited to share the house with fans from all over the world and to give them a chance to experience the magic of the film in person."
The new owner also intends to open the house to the public for tours, and they are currently developing a website where visitors can learn more about the house's history and purchase tour tickets. They also intend to have a gift shop on the premises where visitors can buy Goonies merchandise.
The Goonies House is located in Astoria's historic district, which was also used for filming. The house was used as the exterior of the Fratelli's house, where the Goonies characters Mikey, Brand, Data, Mouth, Chunk, and Andy try to save their neighborhood from demolition by searching for the treasure of One-Eyed Willy, a legendary 17th-century pirate.
Richard Donner directed and Steven Spielberg produced this film, which starred Sean Astin, Josh Brolin, Jeff Cohen, Corey Feldman, Kerri Green, Martha Plimpton, and Jonathan Ke Quan. The film was a smash hit, grossing over $61 million in the United States and Canada, and has since become a cult classic.
Overall, the new Goonies House owner is thrilled to be preserving a piece of film history and sharing it with fans from all over the world. Visitors can expect tours, merchandise, and the opportunity to witness the film's magic in person.