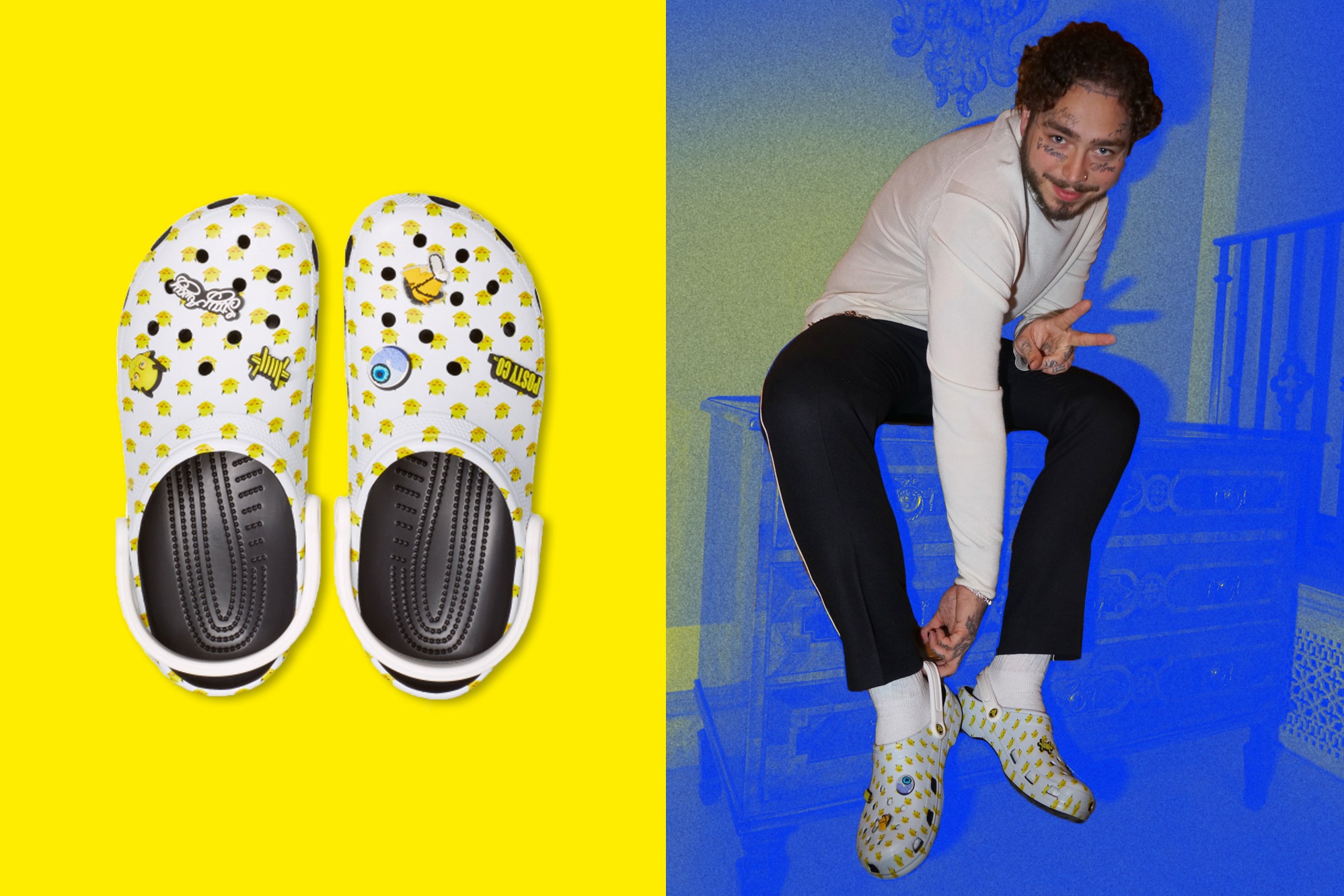 Seventy US Hospital Front Line Employees Get 10 Thousand Crocs From Post Malone
Many people have been doing their part to help alleviate the stress that front line workers continue to face as the coronavirus continues to wreak havoc on the United States and other countries of the world.
Some have donated food, their assistance, donations to the hospitals and health facilities, and so much more.
From small groups to big-name celebrities, we continue to see them giving to remind the essential workers that they are appreciated.
Most recently, music superstar Post Malone and renowned shoe company Crocs joined forces with Musicians on Call to contribute ten thousand pairs of their sought after and completely sold off Duet Max Clog II collab to emergency workers in seventy hospitals across the United States.
Musicians on Call, a non-profit organization that conveys the therapeutic strength of music to patients and caretakers in hospitals across the nation, will give a free pair of Grammy-winning singer's sold-out fifth Crocs footwear to hospital workers.
A donation is an act of gratitude for the frontline workers' consistent efforts during this ongoing pandemic.
Head of Musicians on Call Pete Griffin believes the pressure of the coronavirus on staff in all sections of the health facilities has been brutal.
He added that they have been doing all they can to continue bringing the pleasure of live music to the staff members.
He expressed his gratefulness to Post Malone and Crocs for engaging in the effort by providing additional relief when the workers need it the most through what he deems as a substantial donation.
Griffin, who is both CEO and President of Musicians on Call, added that due to what Post Maline and Crocs did, custodians in scores of hospitals across the United States would have the extra support of their Crocs to help them through their day.
Meanwhile, giving back is not new to Malone, who has been doing so for a very long time. Even though he may not release most of what he does to the public, the recipients usually choose to do so.
Even recently, when he donated to the Grapevine High School, the very grateful principal, Alex Fingers, chose to disclose Malone's charitable act on Twitter.
He thanked him profusely for always choosing to give back to the community.
In December, Malone made public his black-and-pink-themed Duet Max Clog II footwear.
On day one, the shoes were all off the shelves as his fans completed to get a pair of the hot commodity.
The quick time frame that the shoes sold out came as no surprise, however, since the last four designs that he rolled out shared a similar fate.
For those desperate to still snag a pair, they are accessible on sites that do resell of sought after products.
Hopefully, many more celebrities will come on board to help keep our front line workers motivated and feel appreciated.
Even a thank you goes a long way in letting them know that they are not forgotten as they continue to fight the pandemic, which is yet to show any signs of letting up.
With more than four hundred thousand dead in the United States and talks about new strains of the virus being bandied about, we have to keep them encouraged.
From Teacher to TikTok Star: The Story of Mr. Hamilton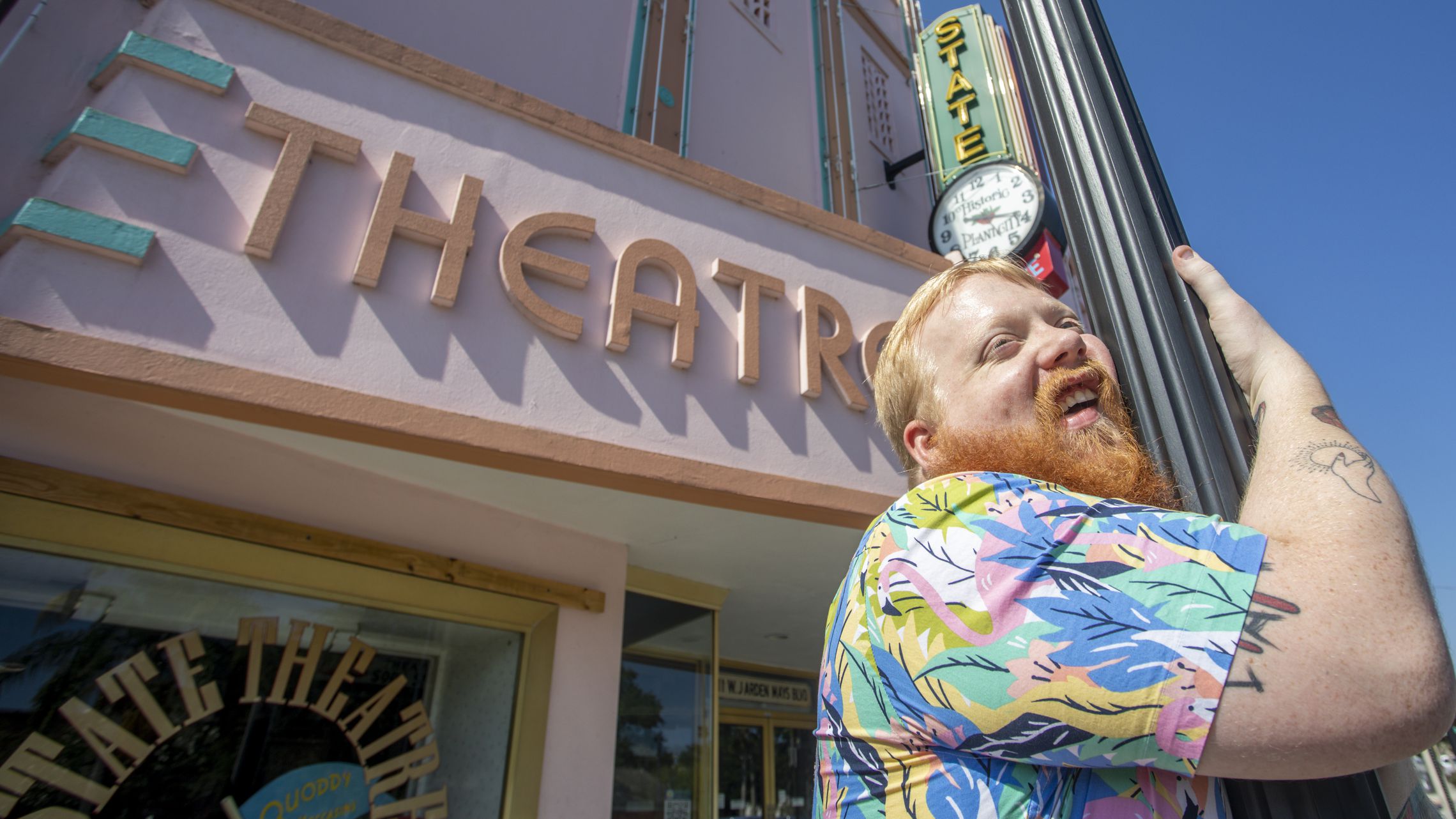 Technology has fundamentally changed the way that we connect with one another. The era of instant communication and social media outreach has made us more intertwined than ever, giving otherwise unknown faces the chance to shine in front of millions if not billions of people. For Casey Hamilton, aka @MrHamilton on TikTok, social media allowed the teacher to transition into one of the biggest performers on the internet.
Let's explore the rise of Mr. Hamilton and his journey from teaching in Plant City to winning over TikTok audiences around the world!
Casey Hamilton: Chaotic Positivity
Were you to run across one of Hamilton's TikTok videos on a whim, you'd likely not assume he was a teacher. The 25-year-old TikTok star began his career on the platform by selling what everyone loved about him in his classroom, his personality. Hamilton embodies the young-and-fun generation of TikTok stars that are taking over the pop culture world. Hamilton dresses in his favorite crocs, a joke in itself, while matching the rest of his outfit to the caricature of a cartoon-loving pre-teen.
Hamilton's TikTok currently has more than 5 million followers and that number is climbing by the day, but for what reason? More than just childish fun, Hamilton brings boatloads of energy to his impersonations and sketches. One sketch that garnered Hamilton millions of views was his version of Plankton, a hit with the Spongebob generation. Impersonations aren't restricted to celebrities, as Hamilton has made videos impersonating, well, everything.
When Hamilton isn't giving his fans a show through impersonations, he's sharing his soaring vocals. Covering All Star by Smash Mouth brought in views but so did Hey, Delilah – a song about a stripper. Dance moves of all types join these performances and one thing is certain throughout them all: Casey isn't afraid of being the center of attention.
From Plant City to Tik Tok Stardom
Hamilton worked at Plant City High School as a TV Production Teacher, developing a morning show with his students. The environment allowed Hamilton to flex his creative chops and amiable positivity, inviting students to fall in love with sketches, comedy, and creating artistic entertainment of all types. Students watched with glee as the morning news at school slowly transitioned into a fun mashup of entertainment.
Jennifer Hamilton is Casey's mother and she had more than enough to say about her son. Casey said, "I don't think it was everyone's cup of tea…" Still, Jennifer had to admit that the show was a hit with Casey's students. Jennifer said, "He turned our TV show around, the students appreciated the humor and would pay attention."
Still, Hamilton's electric personality caused him to become a quick favorite among students. It was only natural to transition into comedy outside of school. Born and raised in Plant City, Hamilton used his upbringing as well as the close-knit community from his hometown to build his brand, but in the most natural way possible. Perhaps that is the most intriguing thing about Hamilton. His success is organic from the ground-up.