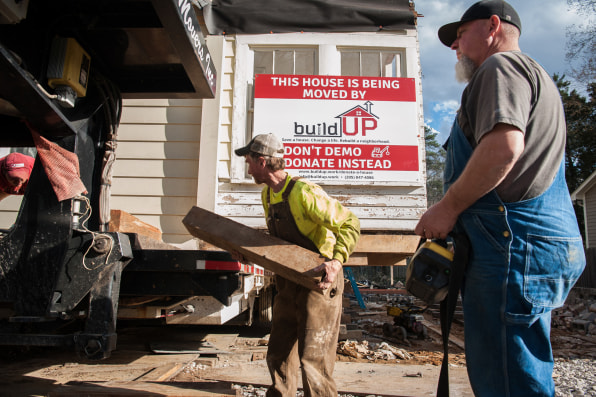 School in Birmingham Pilots 'Build UP' Graduate Housing Program
From the 2008 housing crisis to the COVID-19 pandemic, the younger generations are having a tougher and tougher time finding their footing with regard to real estate. As housing becomes a more and more difficult proposition for students and new graduates, a school in Birmingham, AL, is seeking to make a difference for fresh graduates looking for a chance.
Build UP (Urban Prosperity) was established in Birmingham by Mark Martin, an educator, in 2018. The program was conceived after Mark Martin came to realize just how poorly equipped modern schools were to tackle some of the larger issues in life, including the dangers intrinsic to homelessness. Build Up is a school unlike any other in the country as it caters to low-income students looking to earn their high school degree and then their associate's degree before training in construction through various apprenticeship programs.
While working through the Build UP school program in Birmingham, students will remodel homes in Ensley, a neighborhood adjacent to the school with the intention for students to purchase them in the future. Mark Martin said of the program and students he is targeting have "very limited options" and that this referred not just to upbringing, but also food security, mental health and wellness, and even simple access to education.
The Build Up school is in its third year of operation in the Ensley neighborhood, an area constructed for steel miller workers. After the Ensley mill shut down, the neighborhood saw populations decrease, families fleeing to the suburbs, and homes left to rot before getting torn down. Martin says of the children still living in these areas, "Most are below the poverty line… but all of them are renting somewhere, and many are renting from slumlords."
Students who join the Build UP program do so after having been targeted based upon their needs. The Build Up program seeks out students who appear to be at risk of dropping out of school, instead paying these students a stipend to help remodel homes. As students work through levels of the program, their pay will rise alongside. From making $125 every two weeks all the way up to $200 for that same period, students are finally being afforded opportunities to both learn and earn while working their way into a better situation.
After spending at least two years in the program, students are eligible to move with their families into a remodeled home where their rent will be matched from their prior home. The goal is for students to have completed the program with a job in construction or a bachelor's degree waiting for them. Some students opt to start their own business while all applicable4 students can opt for a no-interest loan to purchase the remodeled home that they have been living in.
Mark and the Build UP team are looking to change the way that society provides support to those in need. Rather than giving rental assistance to students and families in need, Mark's program endeavors to put ownership on the menu because this is where value and equity are in the future. Martin says, "If we are going to change racial wealth gaps, we have to think of equity differently — not just in terms of fairness but also in terms of ownership."

Zimbabwean Ranger's Heroic Effort to Save Unloved Painted Dogs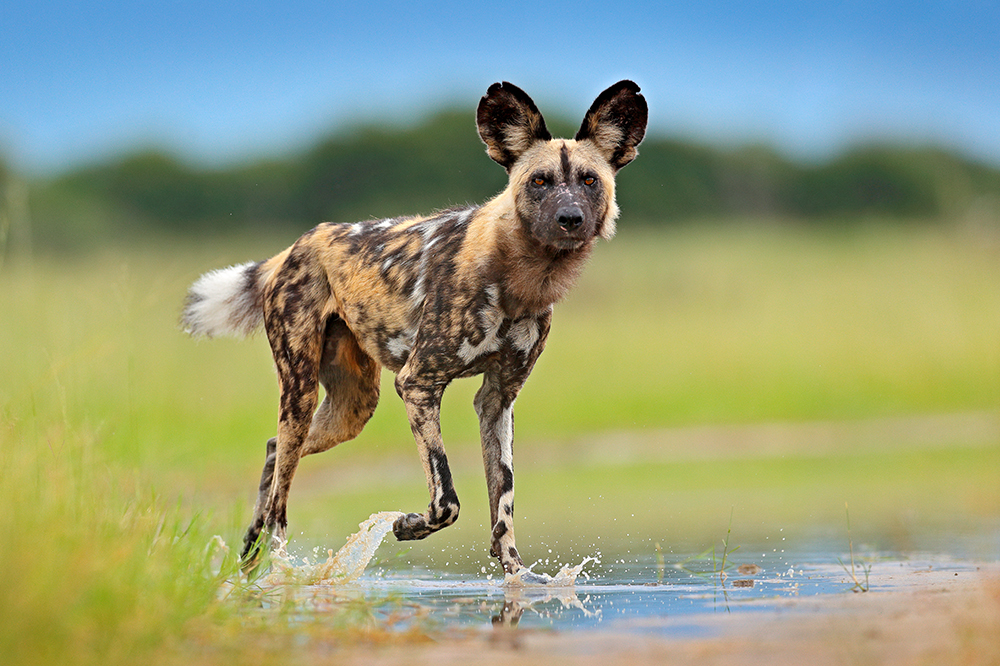 In the vast wilderness of Zimbabwe, where the African sun paints the landscape with its golden hues, a dedicated ranger named Jealous Mpofu has taken up the noble cause of rescuing and reviving the unloved African painted dogs. These striking and highly social animals, also known as African wild dogs, have faced numerous challenges, causing their population to plummet over the years.
African painted dogs are distinctive creatures, adorned with unique coat patterns that resemble a colorful mosaic. Unfortunately, they have been unjustly overlooked by both conservationists and tourists, contributing to a decline in interest and support for their preservation. Jealous Mpofu, however, has emerged as their champion, defying the misconceptions that have surrounded these animals.
Mpofu recalls the biased opinions of his father's bosses, who dismissed painted dogs as rough and undesirable creatures. "They said they didn't kill an animal; they grabbed the flesh. They said they were rough animals," Mpofu shared, shedding light on the unfounded prejudices that have plagued these beautiful canines.
Conservationists and tourists have shown little interest in painted dogs, leaving them vulnerable to various threats. Poachers, initially targeting antelopes, inadvertently ensnare these dogs in their traps. Cars pose another danger as they unwittingly run over these creatures, contributing to the challenges faced by the painted dog population.
Jealous Mpofu's journey with painted dogs began in 1997 when he first laid eyes on these fascinating animals. Growing up trekking barefoot to school and working as a casual laborer in Zimbabwe's national park system, Mpofu left his job when he witnessed the country's decline. His life took a positive turn when he crossed paths with Peter Blinston, a Briton who founded Painted Dog Conservation after being inspired by a Jane Goodall documentary at the age of eight.
Tragedy struck in 2006 when the alpha male in Hwange's last painted dog pack was killed, leading to the group's dispersal. Mpofu and his team played a pivotal role in rescuing the alpha female, bringing her into a rehabilitation enclosure. For six months, Hwange had no painted dogs in the wild, but the team persevered. They released the female and selected an alpha male from the enclosure. Over the years, the female raised as many as 30 puppies, a testament to Mpofu and his team's dedication.
Peter Blinston credits Mpofu with saving dozens of painted dogs' lives, recounting instances where he found and rescued dogs ensnared in traps. Last year alone, Mpofu rescued four dogs from one pack entangled together in snares.
In recognition of his extraordinary efforts, Jealous Mpofu has been named Tusk's Ranger of the Year, an honor bestowed upon him for his quarter-century-long commitment to bringing these unique animals back from the brink of extinction. He will receive the award, along with a grant of £30,000, in London, most likely from Prince William, who played a role in establishing the awards in 2013.
Mpofu, humble and surprised by the news of his award, plans to use the grant to support his family and community. "I share that with painted dogs," Mpofu emphasized, highlighting his commitment to not only these remarkable animals but also the well-being of those around him.
Painted dogs, known for their cooperative and sharing nature, have found an ally in Jealous Mpofu. Through his unwavering dedication, these once-unloved creatures are getting a second chance at life, and Mpofu's story serves as an inspiring testament to the impact one individual can have on the survival of a species.