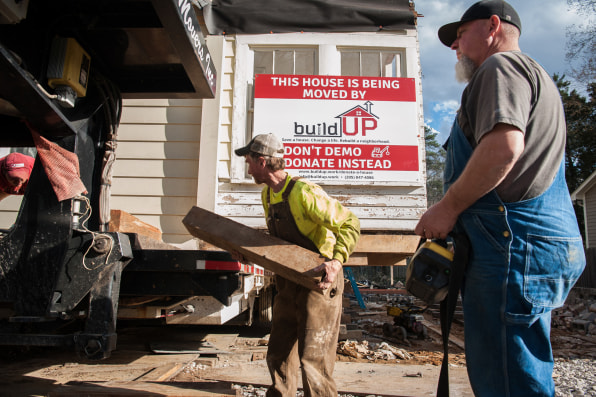 School in Birmingham Pilots 'Build UP' Graduate Housing Program
From the 2008 housing crisis to the COVID-19 pandemic, the younger generations are having a tougher and tougher time finding their footing with regard to real estate. As housing becomes a more and more difficult proposition for students and new graduates, a school in Birmingham, AL, is seeking to make a difference for fresh graduates looking for a chance.
Build UP (Urban Prosperity) was established in Birmingham by Mark Martin, an educator, in 2018. The program was conceived after Mark Martin came to realize just how poorly equipped modern schools were to tackle some of the larger issues in life, including the dangers intrinsic to homelessness. Build Up is a school unlike any other in the country as it caters to low-income students looking to earn their high school degree and then their associate's degree before training in construction through various apprenticeship programs.
While working through the Build UP school program in Birmingham, students will remodel homes in Ensley, a neighborhood adjacent to the school with the intention for students to purchase them in the future. Mark Martin said of the program and students he is targeting have "very limited options" and that this referred not just to upbringing, but also food security, mental health and wellness, and even simple access to education.
The Build Up school is in its third year of operation in the Ensley neighborhood, an area constructed for steel miller workers. After the Ensley mill shut down, the neighborhood saw populations decrease, families fleeing to the suburbs, and homes left to rot before getting torn down. Martin says of the children still living in these areas, "Most are below the poverty line… but all of them are renting somewhere, and many are renting from slumlords."
Students who join the Build UP program do so after having been targeted based upon their needs. The Build Up program seeks out students who appear to be at risk of dropping out of school, instead paying these students a stipend to help remodel homes. As students work through levels of the program, their pay will rise alongside. From making $125 every two weeks all the way up to $200 for that same period, students are finally being afforded opportunities to both learn and earn while working their way into a better situation.
After spending at least two years in the program, students are eligible to move with their families into a remodeled home where their rent will be matched from their prior home. The goal is for students to have completed the program with a job in construction or a bachelor's degree waiting for them. Some students opt to start their own business while all applicable4 students can opt for a no-interest loan to purchase the remodeled home that they have been living in.
Mark and the Build UP team are looking to change the way that society provides support to those in need. Rather than giving rental assistance to students and families in need, Mark's program endeavors to put ownership on the menu because this is where value and equity are in the future. Martin says, "If we are going to change racial wealth gaps, we have to think of equity differently — not just in terms of fairness but also in terms of ownership."

Trading Solar Power for a Crypto Farm Stability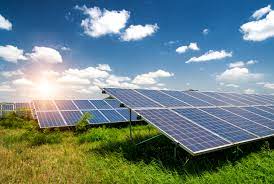 Crypto has been getting a bad rap in the news lately given how much energy it consumes to generate the financial bounty of new digital coins. A mass bank of ASIC-type number crunchers demand a lot of electricity, and that kind of power consumption day in day out leaves footprint that many are not comfortable with. However, being responsive to the times, a particularly creative crypto company has decided solar may be the big offset it needs to set things right, at least as far as that company's activity online. And that offset is going to happen in Montana with a big new construct titled the Basin Creek Solar Project, covering over 1,600 acres.
Trading Power for Power
Madison River Equity LLC has planned a 300 megawatt project to address both its mining operations as well as provide power to another 40,000 homes. Currently, Montana itself as a state only produces a total of 117 megawatts. So, adding almost 300 percent more to the local grid is going to end up providing a massive utility boost for the state economy and region, no question. The 300 megawatts don't come free; the planned crypto operation is expected to take 75 megawatts off the table for its own operations. However, even then, the entire project is a net gain for the state.
Great Things Aren't Always Wanted
Unfortunately, even with the clear benefits to power generation for the entire state, local folks aren't thrilled about the pending project. First, crypto mining is not a quiet affair. All those ASIC units needed to crunch the blockchain make a lot of noise, and combined it can seem like a massive jet engine going off. Further, the operation is not a 9 to 5 activity. Blockchain mining warehouses generally run 24/7, not turning off unless maintenance or a replacement is needed. A warehouse of them won't be any quieter.
Second, a massive solar facility is going to add a visible disruption to the area as well. It takes a lot of land and space to build a viable solar farm that pumps out serious power. Again, the locals aren't thrilled about their natural reserve suddenly being overtaken by thousands of solar panels across 1,600 acres. And the maintenance of such a facility is also going to produce a regular amount of by-product and eventual waste as well. Again, not something the locals are interested in.
Not a Sure Deal Yet
The big decision happens with the permit hearing scheduled for June 17, 2021. However, it's very likely that the locals are going to want to have their say as well. Crypto might be a big moneymaker for some, but out in the rural area it's starting to become a bit of a NIMBY issue, the kind of things folks want to stay back in the big city and not start showing up in their backyard.