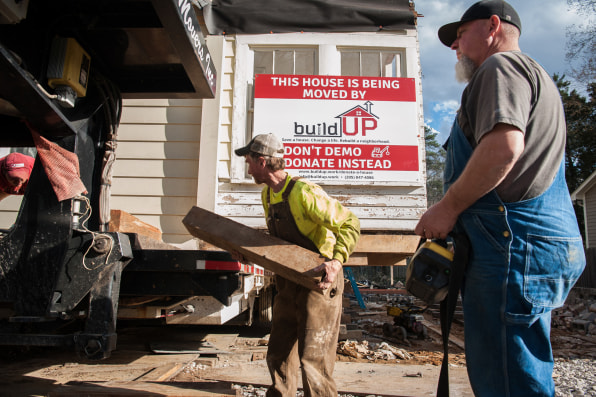 School in Birmingham Pilots 'Build UP' Graduate Housing Program
From the 2008 housing crisis to the COVID-19 pandemic, the younger generations are having a tougher and tougher time finding their footing with regard to real estate. As housing becomes a more and more difficult proposition for students and new graduates, a school in Birmingham, AL, is seeking to make a difference for fresh graduates looking for a chance.
Build UP (Urban Prosperity) was established in Birmingham by Mark Martin, an educator, in 2018. The program was conceived after Mark Martin came to realize just how poorly equipped modern schools were to tackle some of the larger issues in life, including the dangers intrinsic to homelessness. Build Up is a school unlike any other in the country as it caters to low-income students looking to earn their high school degree and then their associate's degree before training in construction through various apprenticeship programs.
While working through the Build UP school program in Birmingham, students will remodel homes in Ensley, a neighborhood adjacent to the school with the intention for students to purchase them in the future. Mark Martin said of the program and students he is targeting have "very limited options" and that this referred not just to upbringing, but also food security, mental health and wellness, and even simple access to education.
The Build Up school is in its third year of operation in the Ensley neighborhood, an area constructed for steel miller workers. After the Ensley mill shut down, the neighborhood saw populations decrease, families fleeing to the suburbs, and homes left to rot before getting torn down. Martin says of the children still living in these areas, "Most are below the poverty line… but all of them are renting somewhere, and many are renting from slumlords."
Students who join the Build UP program do so after having been targeted based upon their needs. The Build Up program seeks out students who appear to be at risk of dropping out of school, instead paying these students a stipend to help remodel homes. As students work through levels of the program, their pay will rise alongside. From making $125 every two weeks all the way up to $200 for that same period, students are finally being afforded opportunities to both learn and earn while working their way into a better situation.
After spending at least two years in the program, students are eligible to move with their families into a remodeled home where their rent will be matched from their prior home. The goal is for students to have completed the program with a job in construction or a bachelor's degree waiting for them. Some students opt to start their own business while all applicable4 students can opt for a no-interest loan to purchase the remodeled home that they have been living in.
Mark and the Build UP team are looking to change the way that society provides support to those in need. Rather than giving rental assistance to students and families in need, Mark's program endeavors to put ownership on the menu because this is where value and equity are in the future. Martin says, "If we are going to change racial wealth gaps, we have to think of equity differently — not just in terms of fairness but also in terms of ownership."

Los Angeles Unveils Roadmap to 100% Renewable Energy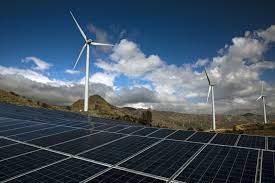 The largest city in all of California, Los Angeles hosts a population north of four million people as well as nearly 3.8% of the nation's economy. Revered as a destination for outdoor enthusiasts and Hollywood aspirationals alike, Los Angeles also has earned a reputation for its smog and pollution.
Fortunately for LA locals, it looks like there is a plan being put in place to transition away from burning coal for electricity. If this goal is enacted, eventually Los Angeles could see itself achieving more than 98% of its clean energy within the next ten years.
Clean Energy to Combat Pollution
A first-of-its-kind study was commissioned by the city of Los Angeles in collaboration with the National Renewable Energy Laboratory. The study would go on to reveal that Los Angeles has a legitimate opportunity to attain 98% clean energy by 2031 and 100% clean energy by 2035, both plans that fall in line with the promises made by President Biden on climate change. The report went on to conclude that clean energy can get produced at an efficient level so that rolling blackouts and economic disruptions are no longer required.
According to the NREL, a federal research agency, the path toward clean energy involves the construction of solar farms, batteries, and wind turbines. These clean energy solutions have been around for years, but they've only just recently become embraced at a federal level under the Biden Administration, continuing plans put in place by President Obama preceding him. Included in the construction goals listed in the report is a focus on energy efficiency and something known as 'demand response', a program that would pay people to utilize energy when the solar and wind farms are producing plentiful amounts.
Not only would the efforts put in place by the NREL study help combat pollution, but it would also go directly toward slashing the traumatic pollution that comes from cars, power plants, furnaces, and trucks all throughout Los Angeles County. These changes would have a dramatic and direct positive impact on lower-income neighborhoods as well as communities of color.
While the NREL study is incredibly optimistic, it is also incredibly feasible. According to researchers and professionals who have absorbed the NREL study, the energy efficiency plan allows for year-round power, with lights on every hour out of the year. Additionally, the commissioned report proposes that homes would even be protected from energy loss due to wildfires and downed transmission lines.
Discussions surrounding clean energy and how to implement it have risen dramatically since the power outages that plagued Texas in early 2021. Power grid failures and an over-reliance on fossil fuels would highlight a natural disaster that saw millions of native Texans without power, forced to boil snow to gain access to life-saving water. With continued weather extremes to come due in large part to climate change, these issues are only going to get worse as time goes on.
Mayor Garcetti spoke on the issue citing a need to keep medical equipment powered, refrigerators running, and the city operational in the face of extreme weather. Garcetti pointed to "top scientists" from "around the world" that have helped to create an actionable plan that is as realistic as it is potentially effective.
The NREL created a study team of more than 100 participants in support of the Eagle Supercomputer located at the Golden, CO, Research Headquarters. The program has incorporated millions of simulations since 2017 while generating reliable data for use with reference to jobs, weather, power lines, solar panels, and electrical use throughout L.A. County.