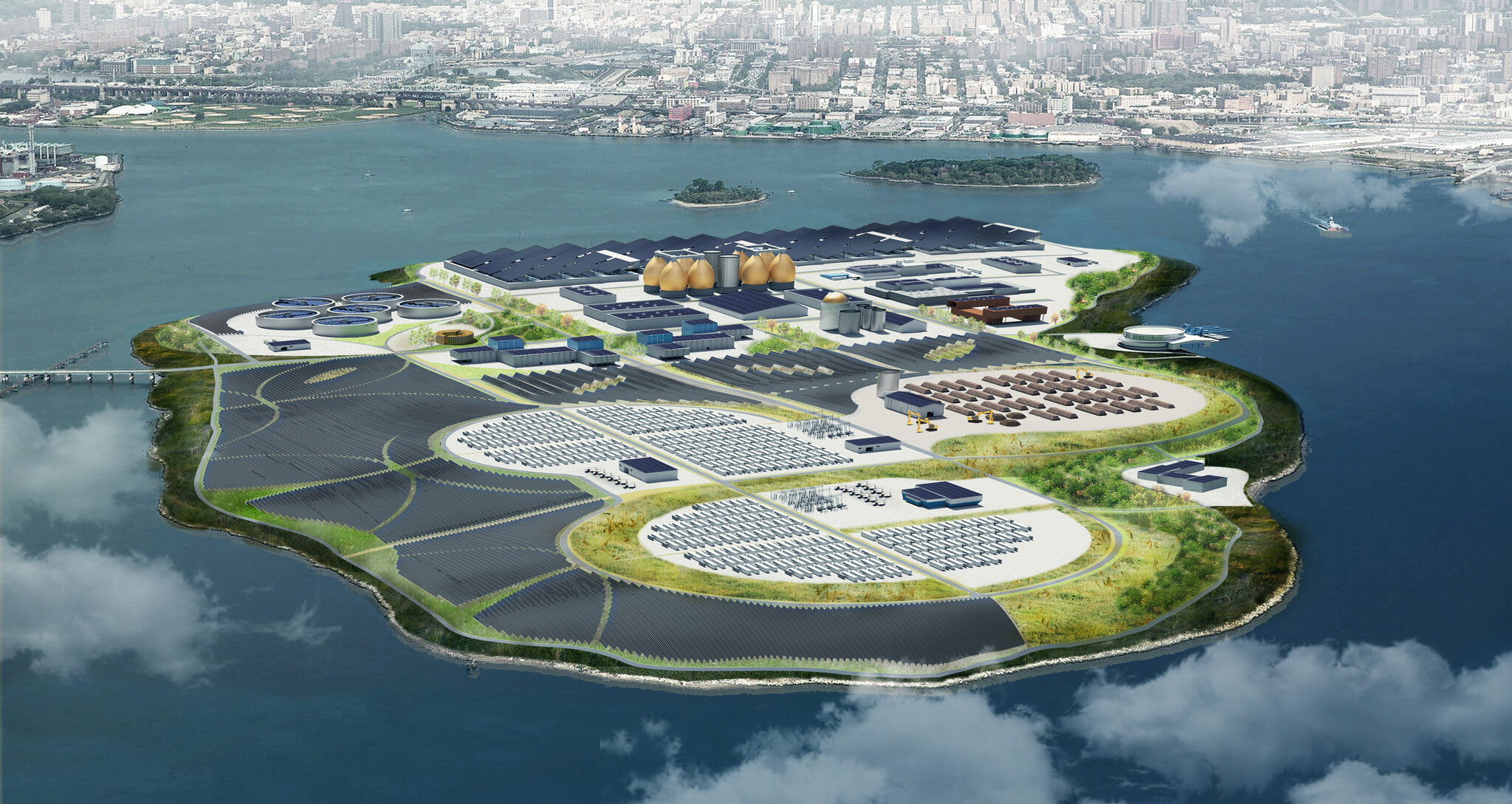 Riker's Island Might Get an Enviro-Positive Facelift
Getting sent to Riker's Island was like a criminal's bad luck ending in a Batman movie. For decades, the location has been the New York City prison for the worst of the worst, including much of organized crime too dangerous to be held anywhere else. Being sent "up the river" literally meant spending a good chunk of one's life on Riker's Island as an inmate.
Today, however, the same dreaded location is being planned for a major makeover. Instead of more jail cells and prisons, Riker's Island is getting bounced around as the new home for a green energy hub, literally. Some of the plans project that the location could produce enough power to juice up at least 45,000 homes on a regular basis. While all this project is basically conceptual ideas, it's part of a bigger movement to finally do away with New York City's reliance on gas-burning energy.
Riker's Island itself was put on the path of decommission and shutdown last year. By 2027, the once infamous destination will no longer be home to the City's worst criminals. Instead, with the prisoners remaining moved elsewhere, the Island is instead expected to have its own version of real estate plastic surgery.
Location-wise, Riker's is actually in a very good spot. It's within the overall immediate range of one of the busiest airports in the country, La Guardia. The Island itself is extremely solid and more than capable of handling heavy infrastructure without worry or sinking. The combination makes the Island ideal for a power generating plant that could conceivably put out some 275 megawatts of energy as well as storage six times that size. And in doing so, that same plant could eliminate the current five gas-fired plants the City relies on for major energy production.
Of course, a good thing can't be understated. In addition to an energy production plan, the planning team determined there is also enough room on Riker's Island to operate a new wastewater facility. Instead of being the location where the human trash is sent for prison time, the Island would be ideally the place where trash is made good and useful again, at least in terms of wastewater. The Island is so big, it could could handle facilities replacing old systems both in the Bronx as well as Queens and Randall Island.
In a nutshell, the closure and repurposing of Riker's Island is a bit of a godsend for the City administration in terms of future infrastructure asset-siting. Instead of having to struggle with eminent domain procedures on existing property, including tear-down of dense property mid-city, the City management could instead work with practically a clean slate on the Island.
500,000-Year-Old Wooden Structure Rewrites History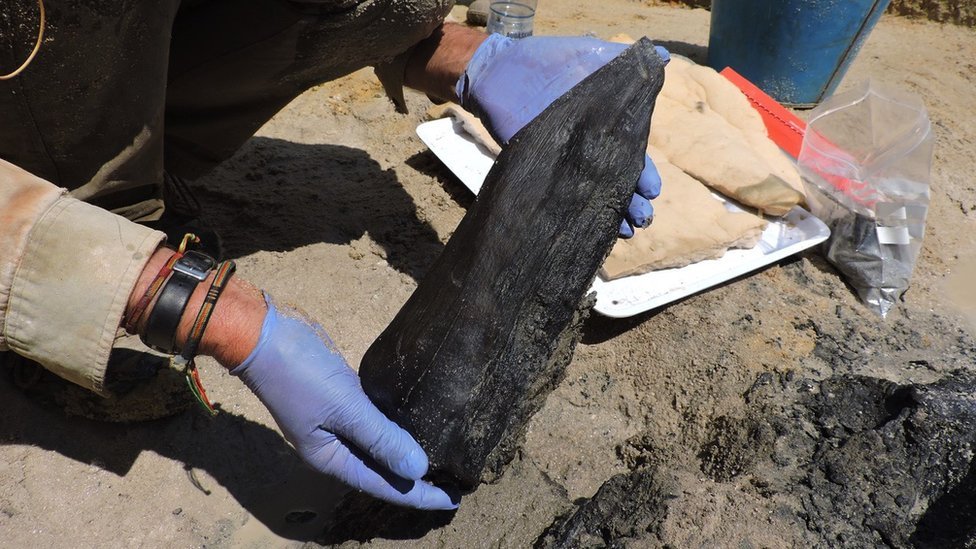 In an archaeological discovery, a wooden structure dating back an astonishing 500,000 years has been unearthed on the banks of a river in Zambia, challenging long-held beliefs about the capabilities of ancient humans. Researchers stumbled upon these ancient wooden logs, a revelation that has the potential to reshape our understanding of the lives of early humans.
The find, located on the riverbanks near Zambia's Kalambo Falls, provides compelling evidence that stone-age people may have constructed primitive shelters, forever altering our perception of their intelligence and resourcefulness. Archaeologist Prof Larry Barham, who led the research, was profoundly impacted by the discovery, stating, "This find has changed how I think about our early ancestors."
What makes this find truly remarkable is that it suggests ancient humans did more than merely survive; they thrived by creating something entirely new. These early humans exhibited intelligence, imagination, and craftsmanship by fashioning structures from wood, a material that had never before been transformed into such large and sophisticated objects.
The researchers also uncovered ancient tools, including digging sticks, but the most exciting find was two pieces of wood positioned at right angles to each other. "One is lying over the other, and both pieces of wood have notches cut into them," explained Geoff Duller, a professor of geography at the University of Aberystwyth and a member of the research team. "You can clearly see those notches have been cut by stone tools, making the two logs fit together to become structural objects."
Radiocarbon dating confirmed the wood's age, placing it at a staggering 476,000 years old. This revelation has ignited curiosity about the woodworking traditions of ancient societies, challenging the prevailing notion that early humans led simplistic, nomadic lives.
Perrice Nkombwe, a team member from the Livingstone Museum in Zambia, expressed her astonishment, saying, "I was amazed to know that woodworking was such a deep-rooted tradition. It dawned on me that we had uncovered something extraordinary."
The preservation of the wooden structure itself is a miracle. Typically, wood decays over time unless preserved under specific conditions. However, in the waterlogged environment along the Kalambo Falls, the wood remained intact, essentially pickled by the elements for millennia.
While the exact purpose of this ancient wooden structure remains a mystery, it has sparked numerous speculations. Prof. Duller suggests it might have been used as a place to sit beside the river and fish, although a complete understanding of its function remains elusive.
Moreover, the identity of the individuals who constructed this structure raises intriguing questions. "We don't know – it could have been Homo sapiens, and we just haven't discovered fossils from that age yet," Prof. Duller added. "But it could be a different species – [perhaps] Homo erectus or Homo naledi – there were a number of hominid species around at that time in southern Africa."
This discovery has the potential to enrich our understanding of ancient woodworking techniques, craftsmanship, and human interaction with the environment. As researchers continue their work at the Kalambo Falls site, the pages of history are being rewritten, and our appreciation for the ingenuity of our ancient ancestors grows ever deeper.