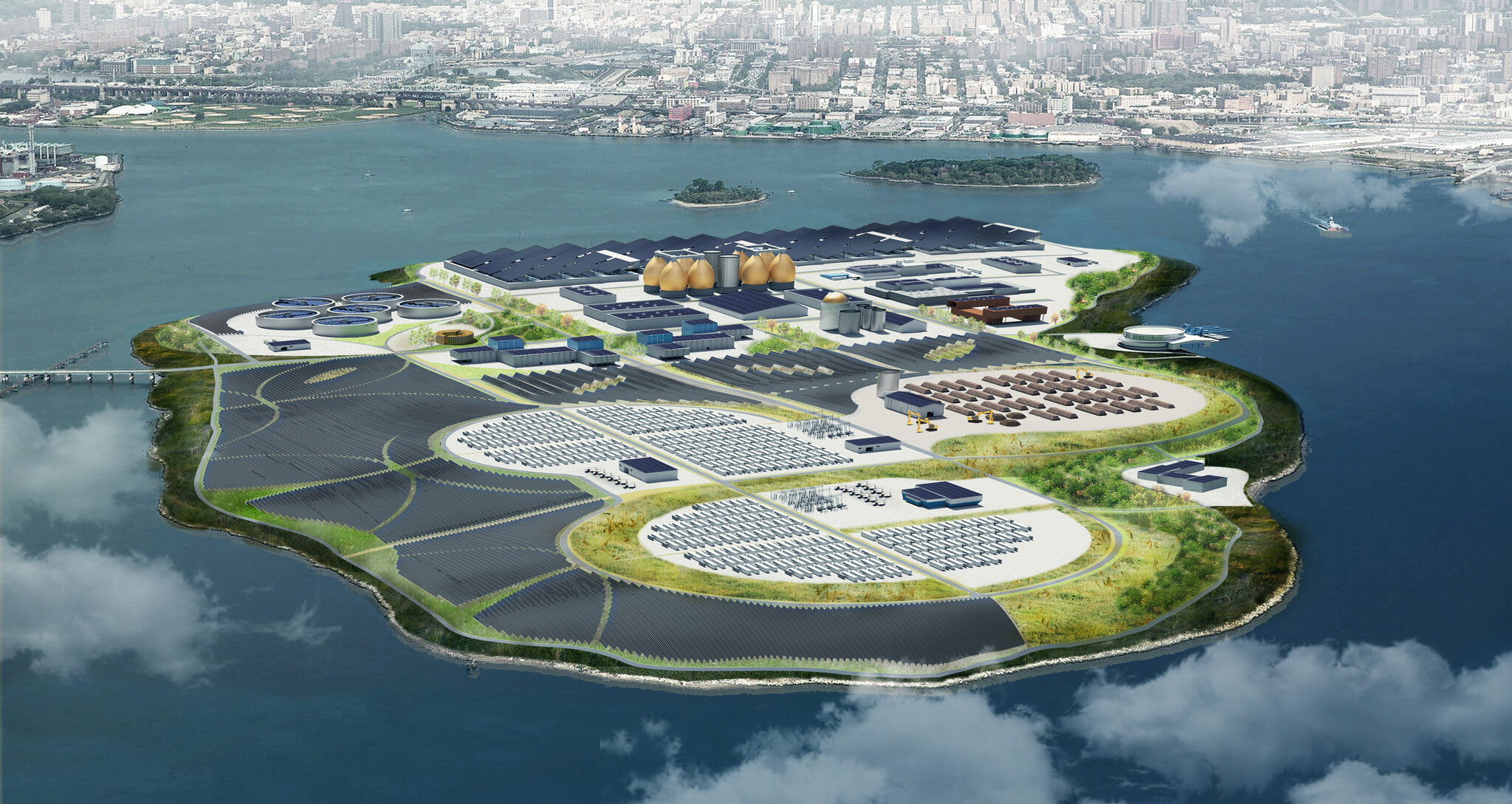 Riker's Island Might Get an Enviro-Positive Facelift
Getting sent to Riker's Island was like a criminal's bad luck ending in a Batman movie. For decades, the location has been the New York City prison for the worst of the worst, including much of organized crime too dangerous to be held anywhere else. Being sent "up the river" literally meant spending a good chunk of one's life on Riker's Island as an inmate.
Today, however, the same dreaded location is being planned for a major makeover. Instead of more jail cells and prisons, Riker's Island is getting bounced around as the new home for a green energy hub, literally. Some of the plans project that the location could produce enough power to juice up at least 45,000 homes on a regular basis. While all this project is basically conceptual ideas, it's part of a bigger movement to finally do away with New York City's reliance on gas-burning energy.
Riker's Island itself was put on the path of decommission and shutdown last year. By 2027, the once infamous destination will no longer be home to the City's worst criminals. Instead, with the prisoners remaining moved elsewhere, the Island is instead expected to have its own version of real estate plastic surgery.
Location-wise, Riker's is actually in a very good spot. It's within the overall immediate range of one of the busiest airports in the country, La Guardia. The Island itself is extremely solid and more than capable of handling heavy infrastructure without worry or sinking. The combination makes the Island ideal for a power generating plant that could conceivably put out some 275 megawatts of energy as well as storage six times that size. And in doing so, that same plant could eliminate the current five gas-fired plants the City relies on for major energy production.
Of course, a good thing can't be understated. In addition to an energy production plan, the planning team determined there is also enough room on Riker's Island to operate a new wastewater facility. Instead of being the location where the human trash is sent for prison time, the Island would be ideally the place where trash is made good and useful again, at least in terms of wastewater. The Island is so big, it could could handle facilities replacing old systems both in the Bronx as well as Queens and Randall Island.
In a nutshell, the closure and repurposing of Riker's Island is a bit of a godsend for the City administration in terms of future infrastructure asset-siting. Instead of having to struggle with eminent domain procedures on existing property, including tear-down of dense property mid-city, the City management could instead work with practically a clean slate on the Island.
50 Years Later – A Vietnam War Surgeon Meets A Previous Patient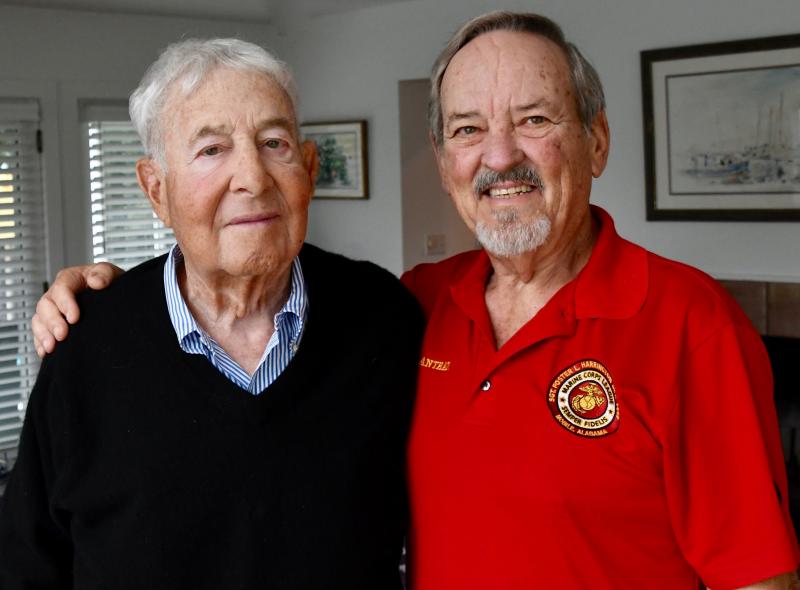 Mayer Katz has seen a lot in the world, and the Vietnam War was no exception. Like many in his time, he found his medical training critical for not just healing wounds, Katz was also essential at saving lives as well. That initial service was captured in more than just actions, however. As it turned out, Katz's work was also captured in photography.
The place was a city named Hue and the year was 1968. The location was a battlefield as U.S. marines were fighting a bloody battle to reverse the Tet Offensive and take back the city from the Viet Cong who had snuck in en masse the night before. It was ugly, house-to-house, close quarter fighting costing thousands of lives for every inch. Along with the soldiers, journalist photographers were risking their own lives capturing images. One of them turned out to be a wounded marine being given first aid on top of a tank, and the photograph was captioned as well, identifying the hurt soldier. As it turned out, however, Katz had worked on that particular marine.
Katz didn't know it right away. In fact, it took 50 years later for Katz to realize the connection while going through a vivid history book with the same photographs taken back in Hue. And, on the bottom of the particular one with the wounded marine on the tank, Katz saw the name in the caption: A.B. Grantham. That name rang a bell, and Katz went back to his medical records, meticulously kept for every surgery he worked on. And there it was, A.B. Grantham's surgery in the 22nd Surgical Hospital, at the Hue airbase on February 17 of the same year, 1968. Katz's records also had all of the medical details, functioning as a logbook of the surgery, just like he did for every other one performed before and after.
Grantham remembered the wound he got in Hue. In his own words, the bullet went in him with the same sensation as a red-hot poker being stabbed in his chest. Grantham's fortune was crafted by the fact that he had fellow marines right next to him that could drag Grantham to safety and first aid. Using whatever was available, cigarette wrappers, napkins and leftover bandages, they plugged the wound and kept Grantham's critical blood flow in his body more than was leaking from the wound. That initial work kept Grantham alive long enough to get to the Hospital, and that's where Katz did his magic. A captain at the time, Katz didn't always save every soldier that came his way, but Grantham was going to be a point on the right side of the picture.
Katz also had the benefit that his patient was in top form and health too. That typically makes a difference in trauma recovery as well. It took hours, 10 blood units, and part of a lung, but Katz was able to save Grantham. The marine went on to live, get married, have kids, get divorced, get married again and start a business. And he survived PTSD as well from the war. Katz gave Grantham that chance to keep going.
Long story short, the photograph from 50 plus years earlier ended up connecting them again. Katz's daughter reached out the photographer, who then connected Katz and Grantham. As the marine put it, Katz was finishing a surgery followup, just a few decades later. Today they give each other garbage about their favorite football teams, which is probably a lot better than trading bullets and bandages.