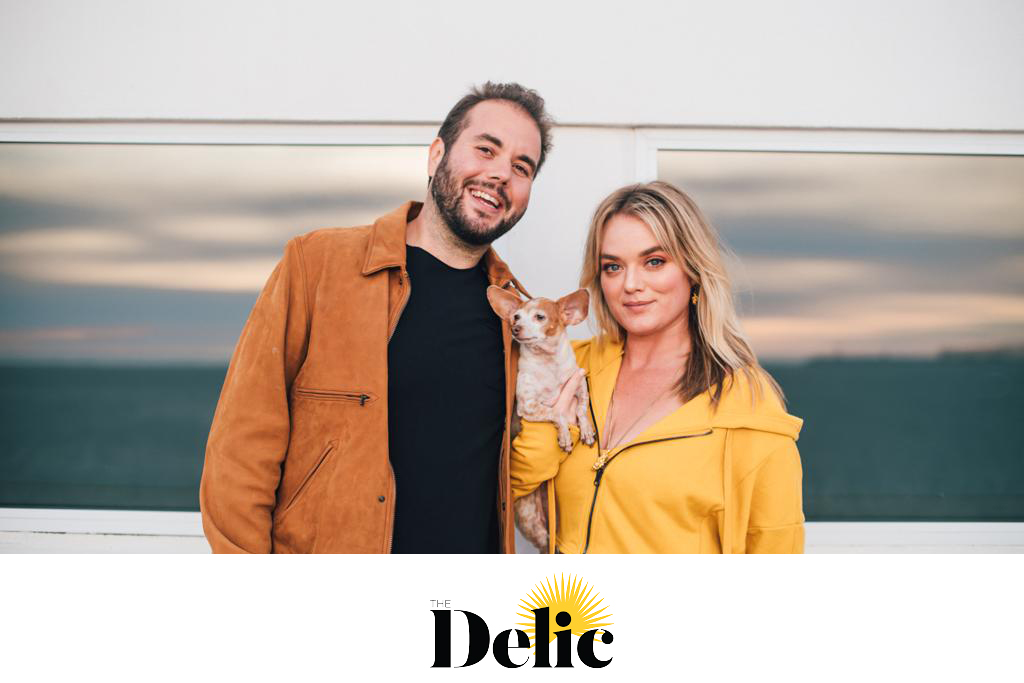 Psychedelic Wellness Company Aims to MAP the Mental Health Revolution!
The healthcare industry in the United States of America has been put under a renewed microscope in the past several decades. As the COVID-19 pandemic rages around the world and continued efforts are made to legalize recreational cannabis at a federal level, nobody should be blamed for looking into alternative medicinal solutions. One of these alternative medicinal solutions is a Psychedelic wellness company, one of the first-ever to become publicly traded.
Today, let's explore the work of Delic Holdings and its founder, CEO Matt Stang of High Times Magazine.
Delic Holdings Seeks to Push Mental Health Solutions
Just under 20 years ago, Matt Stang was working at High Times Magazine as he helped the magazine pioneer the push for legal recreational cannabis use. As Matt's work continues to pay off at a state level and the federal government considers wholesale changes, another industry has captured his attention – psychedelics.
Stang spoke in an interview with GNN on his work with Delic Holding as well as his goals for the business in the future. Stang pointed to the 'overwhelming' positive response to cannabis in both the 2016 and 2020 elections as proof that there was 'no putting the genie back in the bottle.'
After realizing that there was potential for further growth in the psychedelics field, Stang would pull himself away from the cannabis industry to start purchasing treatment centers throughout California. The ketamine-infusion centers established by Matt and his wife Jackee have been operating for 15 years now, conducting more than 4,000 treatment courses while creating $1.5 million in revenue.
When Stang decided to establish Delic Holdings, he knew that there really wasn't anything like what they were doing on the market. Stang says, "We think similar pathways have been blazed for cannabis… that will help psychedelics."
Even though Stang and Jackee are excited about the future for Delic Holdings, they understand that there is a lot of work to do still. As one of the very first publicly traded corporations working with psychedelics, Matt and Jackee is looking to lay the groundwork for the rest of the industry to follow. Stang pointed out that they were at the forefront of the 'nascent psychedelic revolution'.
Center for Psychedelic Research
While the cannabis industry continues to normalize itself within western marketplaces at a recreational level, there is still some work to be done for the acclimating of psychedelic-use in the medicinal field. Stang is a strong proponent in research, and he has looked to the last 20 years of medicinal research as proof of Delic's potential in the future. Research over the last twenty years has centered on using psychedelics to treat depression, PTSD, trauma, and much more.
Studies conducted at the Center for Psychedelic Research at Johns Hopkins have repeatedly demonstrated that psychedelics have performed comparably to antidepressants in clinical research. One such study backed by Johns Hopkins indicated that psilocybin-assisted psychotherapy led to more than a 71% reduction in 'treatment-resistant depression.
Ketamine is one of the few psychedelics approved for work in clinical trials, and it is there that Stang has centered his focus. Stang pointed out the 'amazing power' of psychedelics while highlighting their impacts on treatment-resisting conditions like PTSD. Stang pointed to a veteran he worked with in San Diego who stated, without the psychedelic wellness treatment he wouldn't "be alive".
In addition to their work in the corporate world, Jackee and Matt have worked with Delic Holdings to raise money, organize, and lobby in midterm elections around the United States. The goal for Stang and Delic Holdings is to get psilocybin on the ballot in key progressive states.
Trading Solar Power for a Crypto Farm Stability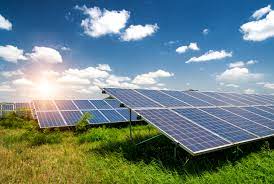 Crypto has been getting a bad rap in the news lately given how much energy it consumes to generate the financial bounty of new digital coins. A mass bank of ASIC-type number crunchers demand a lot of electricity, and that kind of power consumption day in day out leaves footprint that many are not comfortable with. However, being responsive to the times, a particularly creative crypto company has decided solar may be the big offset it needs to set things right, at least as far as that company's activity online. And that offset is going to happen in Montana with a big new construct titled the Basin Creek Solar Project, covering over 1,600 acres.
Trading Power for Power
Madison River Equity LLC has planned a 300 megawatt project to address both its mining operations as well as provide power to another 40,000 homes. Currently, Montana itself as a state only produces a total of 117 megawatts. So, adding almost 300 percent more to the local grid is going to end up providing a massive utility boost for the state economy and region, no question. The 300 megawatts don't come free; the planned crypto operation is expected to take 75 megawatts off the table for its own operations. However, even then, the entire project is a net gain for the state.
Great Things Aren't Always Wanted
Unfortunately, even with the clear benefits to power generation for the entire state, local folks aren't thrilled about the pending project. First, crypto mining is not a quiet affair. All those ASIC units needed to crunch the blockchain make a lot of noise, and combined it can seem like a massive jet engine going off. Further, the operation is not a 9 to 5 activity. Blockchain mining warehouses generally run 24/7, not turning off unless maintenance or a replacement is needed. A warehouse of them won't be any quieter.
Second, a massive solar facility is going to add a visible disruption to the area as well. It takes a lot of land and space to build a viable solar farm that pumps out serious power. Again, the locals aren't thrilled about their natural reserve suddenly being overtaken by thousands of solar panels across 1,600 acres. And the maintenance of such a facility is also going to produce a regular amount of by-product and eventual waste as well. Again, not something the locals are interested in.
Not a Sure Deal Yet
The big decision happens with the permit hearing scheduled for June 17, 2021. However, it's very likely that the locals are going to want to have their say as well. Crypto might be a big moneymaker for some, but out in the rural area it's starting to become a bit of a NIMBY issue, the kind of things folks want to stay back in the big city and not start showing up in their backyard.