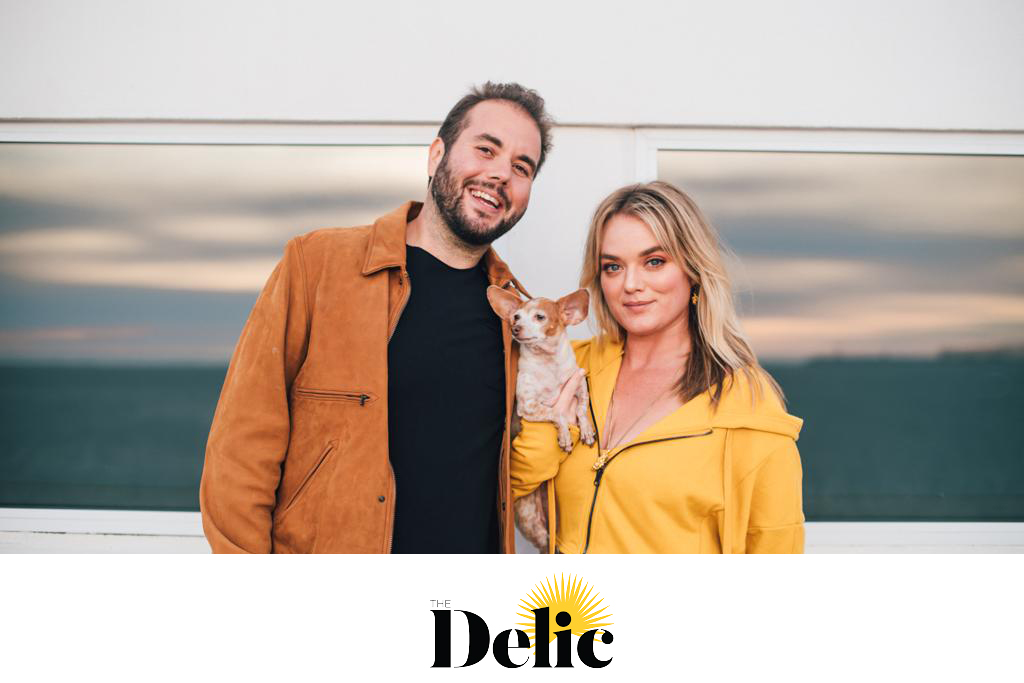 Psychedelic Wellness Company Aims to MAP the Mental Health Revolution!
The healthcare industry in the United States of America has been put under a renewed microscope in the past several decades. As the COVID-19 pandemic rages around the world and continued efforts are made to legalize recreational cannabis at a federal level, nobody should be blamed for looking into alternative medicinal solutions. One of these alternative medicinal solutions is a Psychedelic wellness company, one of the first-ever to become publicly traded.
Today, let's explore the work of Delic Holdings and its founder, CEO Matt Stang of High Times Magazine.
Delic Holdings Seeks to Push Mental Health Solutions
Just under 20 years ago, Matt Stang was working at High Times Magazine as he helped the magazine pioneer the push for legal recreational cannabis use. As Matt's work continues to pay off at a state level and the federal government considers wholesale changes, another industry has captured his attention – psychedelics.
Stang spoke in an interview with GNN on his work with Delic Holding as well as his goals for the business in the future. Stang pointed to the 'overwhelming' positive response to cannabis in both the 2016 and 2020 elections as proof that there was 'no putting the genie back in the bottle.'
After realizing that there was potential for further growth in the psychedelics field, Stang would pull himself away from the cannabis industry to start purchasing treatment centers throughout California. The ketamine-infusion centers established by Matt and his wife Jackee have been operating for 15 years now, conducting more than 4,000 treatment courses while creating $1.5 million in revenue.
When Stang decided to establish Delic Holdings, he knew that there really wasn't anything like what they were doing on the market. Stang says, "We think similar pathways have been blazed for cannabis… that will help psychedelics."
Even though Stang and Jackee are excited about the future for Delic Holdings, they understand that there is a lot of work to do still. As one of the very first publicly traded corporations working with psychedelics, Matt and Jackee is looking to lay the groundwork for the rest of the industry to follow. Stang pointed out that they were at the forefront of the 'nascent psychedelic revolution'.
Center for Psychedelic Research
While the cannabis industry continues to normalize itself within western marketplaces at a recreational level, there is still some work to be done for the acclimating of psychedelic-use in the medicinal field. Stang is a strong proponent in research, and he has looked to the last 20 years of medicinal research as proof of Delic's potential in the future. Research over the last twenty years has centered on using psychedelics to treat depression, PTSD, trauma, and much more.
Studies conducted at the Center for Psychedelic Research at Johns Hopkins have repeatedly demonstrated that psychedelics have performed comparably to antidepressants in clinical research. One such study backed by Johns Hopkins indicated that psilocybin-assisted psychotherapy led to more than a 71% reduction in 'treatment-resistant depression.
Ketamine is one of the few psychedelics approved for work in clinical trials, and it is there that Stang has centered his focus. Stang pointed out the 'amazing power' of psychedelics while highlighting their impacts on treatment-resisting conditions like PTSD. Stang pointed to a veteran he worked with in San Diego who stated, without the psychedelic wellness treatment he wouldn't "be alive".
In addition to their work in the corporate world, Jackee and Matt have worked with Delic Holdings to raise money, organize, and lobby in midterm elections around the United States. The goal for Stang and Delic Holdings is to get psilocybin on the ballot in key progressive states.
Los Angeles Unveils Roadmap to 100% Renewable Energy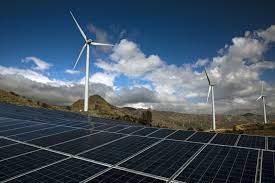 The largest city in all of California, Los Angeles hosts a population north of four million people as well as nearly 3.8% of the nation's economy. Revered as a destination for outdoor enthusiasts and Hollywood aspirationals alike, Los Angeles also has earned a reputation for its smog and pollution.
Fortunately for LA locals, it looks like there is a plan being put in place to transition away from burning coal for electricity. If this goal is enacted, eventually Los Angeles could see itself achieving more than 98% of its clean energy within the next ten years.
Clean Energy to Combat Pollution
A first-of-its-kind study was commissioned by the city of Los Angeles in collaboration with the National Renewable Energy Laboratory. The study would go on to reveal that Los Angeles has a legitimate opportunity to attain 98% clean energy by 2031 and 100% clean energy by 2035, both plans that fall in line with the promises made by President Biden on climate change. The report went on to conclude that clean energy can get produced at an efficient level so that rolling blackouts and economic disruptions are no longer required.
According to the NREL, a federal research agency, the path toward clean energy involves the construction of solar farms, batteries, and wind turbines. These clean energy solutions have been around for years, but they've only just recently become embraced at a federal level under the Biden Administration, continuing plans put in place by President Obama preceding him. Included in the construction goals listed in the report is a focus on energy efficiency and something known as 'demand response', a program that would pay people to utilize energy when the solar and wind farms are producing plentiful amounts.
Not only would the efforts put in place by the NREL study help combat pollution, but it would also go directly toward slashing the traumatic pollution that comes from cars, power plants, furnaces, and trucks all throughout Los Angeles County. These changes would have a dramatic and direct positive impact on lower-income neighborhoods as well as communities of color.
While the NREL study is incredibly optimistic, it is also incredibly feasible. According to researchers and professionals who have absorbed the NREL study, the energy efficiency plan allows for year-round power, with lights on every hour out of the year. Additionally, the commissioned report proposes that homes would even be protected from energy loss due to wildfires and downed transmission lines.
Discussions surrounding clean energy and how to implement it have risen dramatically since the power outages that plagued Texas in early 2021. Power grid failures and an over-reliance on fossil fuels would highlight a natural disaster that saw millions of native Texans without power, forced to boil snow to gain access to life-saving water. With continued weather extremes to come due in large part to climate change, these issues are only going to get worse as time goes on.
Mayor Garcetti spoke on the issue citing a need to keep medical equipment powered, refrigerators running, and the city operational in the face of extreme weather. Garcetti pointed to "top scientists" from "around the world" that have helped to create an actionable plan that is as realistic as it is potentially effective.
The NREL created a study team of more than 100 participants in support of the Eagle Supercomputer located at the Golden, CO, Research Headquarters. The program has incorporated millions of simulations since 2017 while generating reliable data for use with reference to jobs, weather, power lines, solar panels, and electrical use throughout L.A. County.