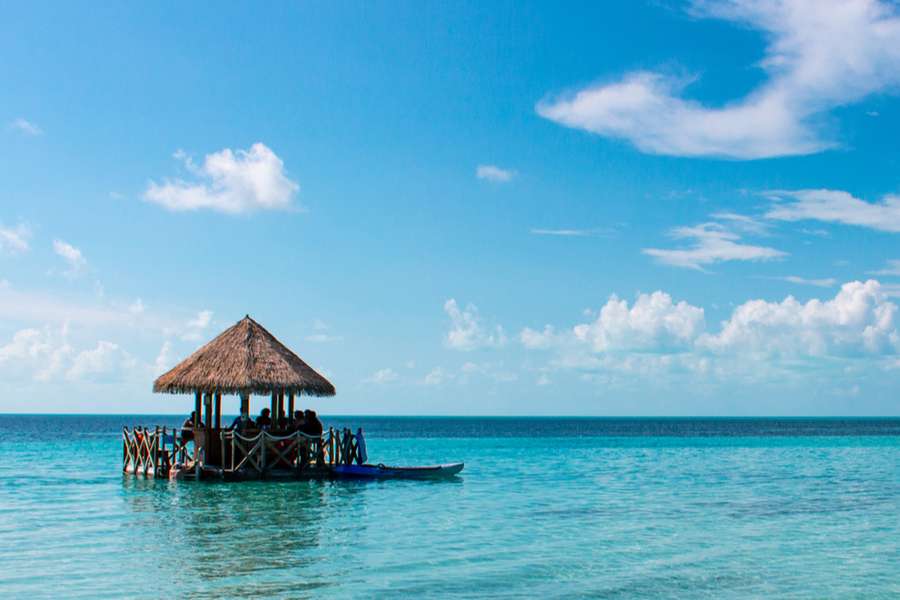 Priests On Tiki Bar Rescue Drowning Man
It was supposed to be a normal, wavy afternoon as Jimmy MacDonald from Albany rode the waves on Lake George in his kayak- little did he know.
According to him, he lost focus and drifted away from his wife and step-kids because he was taking pictures with his new mobile phone. By the time he realized what was happening, it was too late- the water got choppier, he lost control of his kayak and tipped over into the water. 
Jimmy was in a lot of trouble and to make it worse, his life jacket was coming up over his head- he hadn't secured it properly. Within a few seconds, he found himself holding on to the kayak with one hand and his new $1,400 smartphone, the origin of the problem, with the other. 
According to him, he spotted other kayakers and canoeists passing by, but he was too proud to yell for help. After futile efforts to get back on his kayak, he decided to accept his fate, and resorted to asking God for help.
"That's when I said, 'Alright, I think I might die today. I think this might be it.' I prayed to my lord and savior Jesus Christ for help," Jimmy said.
Luckily for him, Greg Barrett captain for Tiki Tours was in the area.
"A lot of things aligned that day," Barrett said.
At first Barrett spotted Jimmy's paddle and then one of his passengers said they heard a call for help.
"So as soon as I turned the boat towards him, I realized his life preserver had been in the upper portion of his head, and he was hanging on for dear life," Barrett said.
They knew they had to save his life, so they got close to him, and helped him get onboard their vessel.
Apparently, Jimmy is a drug counselor and a recovering addict.
"How funny is it that I've been sober for seven years and I get saved by a tiki bar?" Jimmy laughed.
Surprisingly, it was not just any tiki bar- it was one packed priests and seminarians from the Paulist Fathers, a Catholic retreat on the lake. Remember that Jimmy prayed for help for some heavenly intervention? Well, his prayers were answered in form of holy men on a floating tiki bar. Coincidence? Doesn't look like it. 
The priests and seminarians who were onboard are certain that Jimmy's rescue was not at all natural or normal. They believe that a supernatural and divine force influenced their availability to help Jimmy right when and where he needed them.
"We're missionaries," said Chris Malano, a second-year seminarian. "For us, that day, that was our mission to be present and to help someone in need."
Jimmy's job and life career was to help people drowning in addiction, but he was literally saved from drowning by God's holy men, right after praying.
"I just take that as a sign from God that he's got me here for a real reason," said MacDonald.
Wesley Chapel Local Is 'Heading to Hollywood' in 'American Idol' Stint!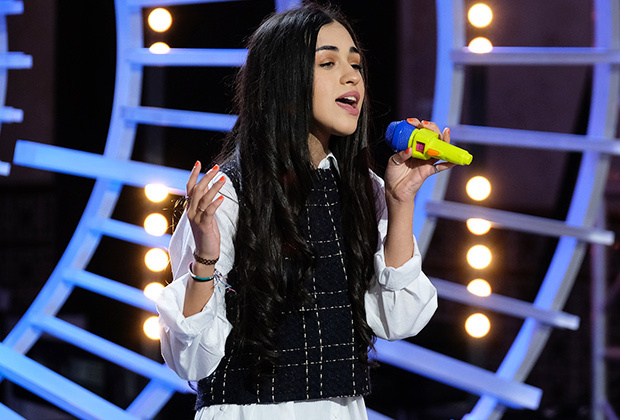 Do you remember where you were when the first episode of American Idol aired on Fox in 2002? While the platform may seem a little dated at this point in time, with more singing shows than aspiring singers it feels like, the program offered singers the chance to change their lives in front of a huge audience of American voters. Now 19 seasons later, performers like young Alanis Sophia are getting the chance to strike out for Hollywood for the opportunity to become America's next idol.
The most recent name that has everyone talking is young Alanis Sophia, a contestant from Wesley Chapel, Florida, who was named after the famous singer, Alanis Morissette. Sophia appeared on the program in late February to raucous applause from the star-studded cast of judges, including glowing praise from Katy Perry herself!
Alanis Sophia Sets Sights on Stardom
For Alanis Sophia, appearing on American Idol in 2021 was all about making the most of a second opportunity. Still just 19-years-old, Alanis wasn't even born when American Idol began airing. Originally staking her claim to the music scene at the age of 11, Alanis would appear on and land second place in the Spanish-language iteration of The Voice, titled La Voz.
After coming so close to tasting victory, Alanis would focus on curating her skills while plying forward with her work at school. Sophia would attend Pasco School and graduate from the institution in 2019, paving the way for Sophia to focus entirely on improving her skills and preparing for a second chance at Idol-fame when the program returned to Florida in 2021.
Upon arriving at the show, Sophia would get her chance to perform in front of Lionel Ritchie, Katy Perry, and country musician Luke Bryan. A visibly confident Sophia would explain to the judges that she had been gifted an American Idol microphone as a child and that she had clung to the hope of 'going to Hollywood' ever since. Sophia also explained to the judges that American Idol would operate as a bonding point between Sophia and her mother, often pointing to how music helped them during tough times back in Puerto Rico.
The Performance of a Lifetime
After explaining a bit about her story, Alanis would set forth with her own rendition of Anyone by the esteemed and incredibly talented Demi Lovato. Sophia kept the gifted American Idol microphone in her hand throughout the touching rendition, bringing smiles to the face of Katy, Luke, and Lionel. By the time the song had ended, it was clear that Sophia had won over not just a single judge, but all of the judges.
Katy Perry would open up the discussion regarding Sophia with instantaneous effusive praise saying, "She is the best we've seen today." Such high praise from one of the most successful pop artists of all time should go a long way toward Sophia's confidence in her skills, but that wasn't all the judges had to say.
Lionel Richie would pile onto the praise that Sophia received after Perry finished gushing over the performer. Richie pointed out that Sophia had a 'purity' to her voice and that Sophia's personality 'requires nothing but exactly who you are'. Ritchie would go on to say that Sophia had huge potential and those words were quickly echoed by Luke Bryan.
Now on her way to Hollywood for another chance at stardom, Alanis Sophia and her family are hoping for a finish at the top of the competition. Yet with such high praise from music legends like Richie and Perry, it feels like Sophia is already on the way to victory.