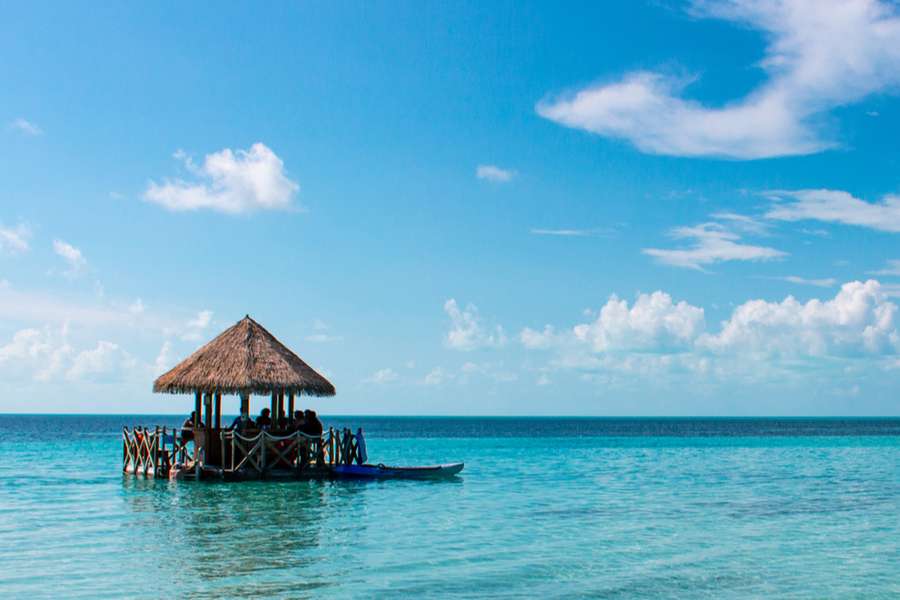 Priests On Tiki Bar Rescue Drowning Man
It was supposed to be a normal, wavy afternoon as Jimmy MacDonald from Albany rode the waves on Lake George in his kayak- little did he know.
According to him, he lost focus and drifted away from his wife and step-kids because he was taking pictures with his new mobile phone. By the time he realized what was happening, it was too late- the water got choppier, he lost control of his kayak and tipped over into the water. 
Jimmy was in a lot of trouble and to make it worse, his life jacket was coming up over his head- he hadn't secured it properly. Within a few seconds, he found himself holding on to the kayak with one hand and his new $1,400 smartphone, the origin of the problem, with the other. 
According to him, he spotted other kayakers and canoeists passing by, but he was too proud to yell for help. After futile efforts to get back on his kayak, he decided to accept his fate, and resorted to asking God for help.
"That's when I said, 'Alright, I think I might die today. I think this might be it.' I prayed to my lord and savior Jesus Christ for help," Jimmy said.
Luckily for him, Greg Barrett captain for Tiki Tours was in the area.
"A lot of things aligned that day," Barrett said.
At first Barrett spotted Jimmy's paddle and then one of his passengers said they heard a call for help.
"So as soon as I turned the boat towards him, I realized his life preserver had been in the upper portion of his head, and he was hanging on for dear life," Barrett said.
They knew they had to save his life, so they got close to him, and helped him get onboard their vessel.
Apparently, Jimmy is a drug counselor and a recovering addict.
"How funny is it that I've been sober for seven years and I get saved by a tiki bar?" Jimmy laughed.
Surprisingly, it was not just any tiki bar- it was one packed priests and seminarians from the Paulist Fathers, a Catholic retreat on the lake. Remember that Jimmy prayed for help for some heavenly intervention? Well, his prayers were answered in form of holy men on a floating tiki bar. Coincidence? Doesn't look like it. 
The priests and seminarians who were onboard are certain that Jimmy's rescue was not at all natural or normal. They believe that a supernatural and divine force influenced their availability to help Jimmy right when and where he needed them.
"We're missionaries," said Chris Malano, a second-year seminarian. "For us, that day, that was our mission to be present and to help someone in need."
Jimmy's job and life career was to help people drowning in addiction, but he was literally saved from drowning by God's holy men, right after praying.
"I just take that as a sign from God that he's got me here for a real reason," said MacDonald.
Big Plans For The Goonies House In Oregon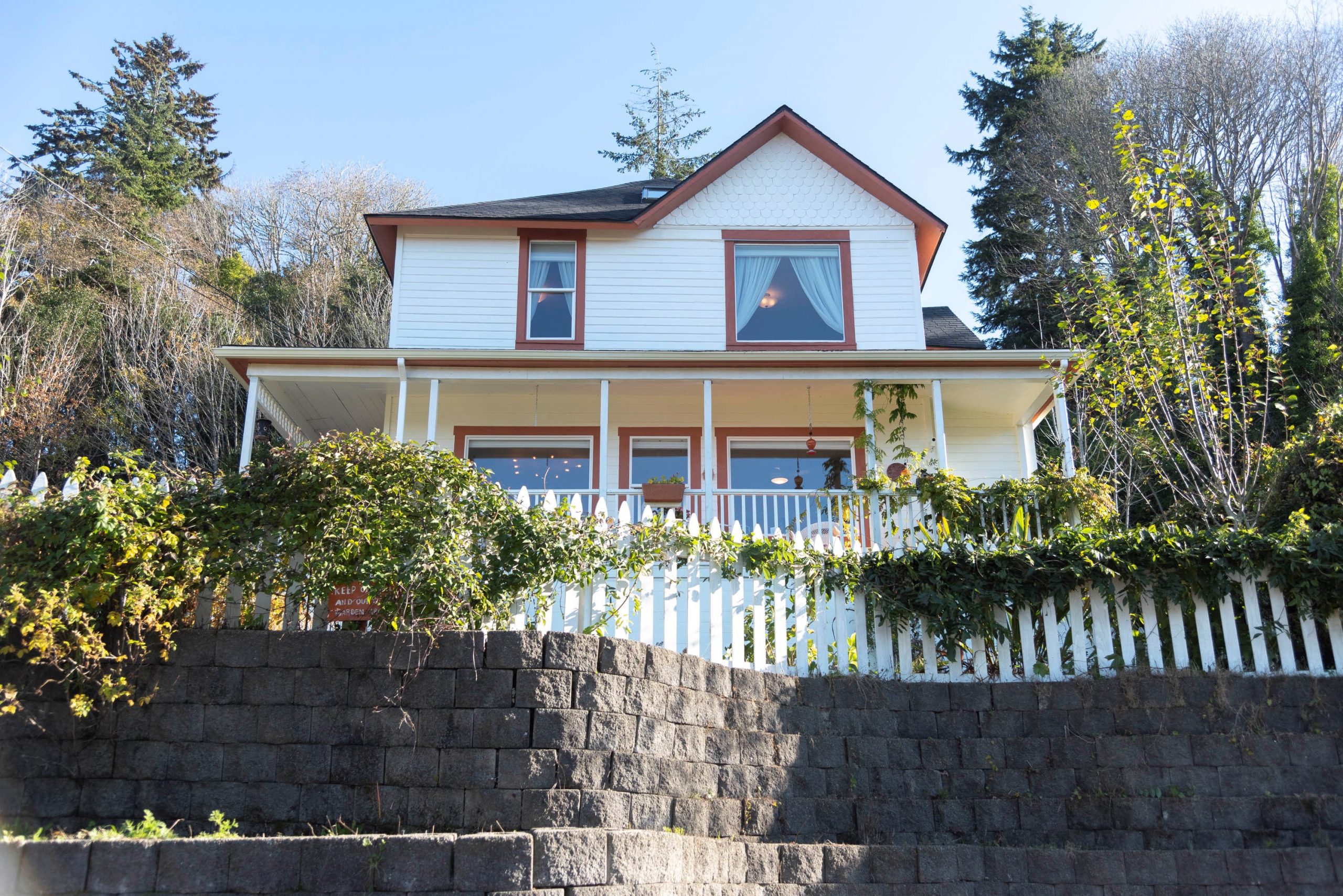 The well-known "Goonies House" in Astoria, Oregon has recently been purchased by a new owner who intends to keep it open for movie fans.
For decades, fans of the film have visited the house, which is located at 368 38th St, Astoria, OR 97103. Many visitors have taken pictures outside the house, and some have even climbed to the roof to reenact the iconic scene in which the Goonies slide down the chimney to escape the Fratellis.
The new owner stated that they have always been fans of the film and were thrilled to be able to purchase the house. They intend to renovate the property, but they want to ensure that it remains true to its appearance in the film.
"I have always been a fan of The Goonies, it was my favorite movie as a child, and I remember visiting the house when I was a kid. I just couldn't let it go when it went up for sale. It is such an iconic piece of movie history," said the new owner. "I'm excited to share the house with fans from all over the world and to give them a chance to experience the magic of the film in person."
The new owner also intends to open the house to the public for tours, and they are currently developing a website where visitors can learn more about the house's history and purchase tour tickets. They also intend to have a gift shop on the premises where visitors can buy Goonies merchandise.
The Goonies House is located in Astoria's historic district, which was also used for filming. The house was used as the exterior of the Fratelli's house, where the Goonies characters Mikey, Brand, Data, Mouth, Chunk, and Andy try to save their neighborhood from demolition by searching for the treasure of One-Eyed Willy, a legendary 17th-century pirate.
Richard Donner directed and Steven Spielberg produced this film, which starred Sean Astin, Josh Brolin, Jeff Cohen, Corey Feldman, Kerri Green, Martha Plimpton, and Jonathan Ke Quan. The film was a smash hit, grossing over $61 million in the United States and Canada, and has since become a cult classic.
Overall, the new Goonies House owner is thrilled to be preserving a piece of film history and sharing it with fans from all over the world. Visitors can expect tours, merchandise, and the opportunity to witness the film's magic in person.