Pastor Says Best Place For Women To Find A Husband Is A Club Instead Of Obvious Answer: Church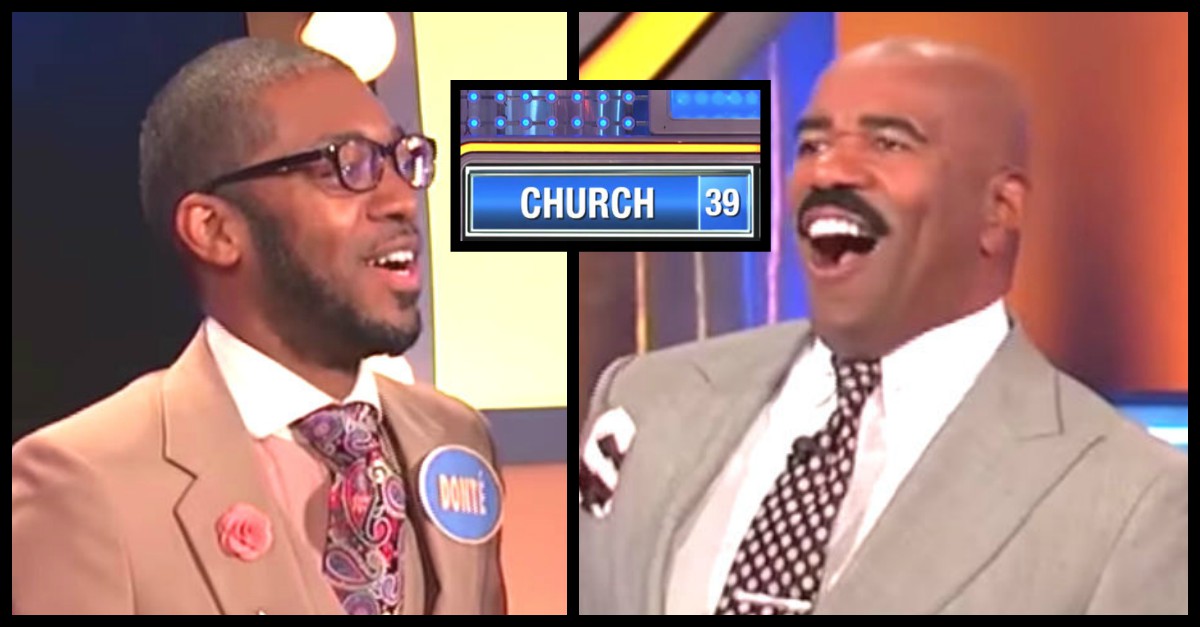 A club is a place where you do not expect to find zealous Christians leave alone finding a partner. A church in the United States is not only a spiritual gathering but also a social joint. It is ultimately obvious for a Christian to find someone to love in a church setting rather than anywhere else. However, this is not Pastor Donté's view. Pastor Donte is of the view that a club is the most suitable place for a Christian to find love. He made this unpopular statement on one of the most watched TV show hosted by Steve Harvey. However, this opens the Pandora's Box. Why did he make such a strong opinion live on TV?
The question that presented to him by Steve Harvey had multiple choices. Was the pastor provoking thought about the morality of the church? Was he dismissing the church as moral police in such a liberal society? On the other hand, was the pastor joking on the subject matter? These fundamental questions raised from pastors choice of answer. However, one cannot view this just as a simple gag told by a pastor in a TV show. This is because even after the show, Pastor Donte did not deny the statement or issue a press statement on the matter. Although most church leaders viewed this statement as controversial, they were strongly criticizing the minister instead of his statement. This brings life to the reality of Pastor Donte's remarks. By these ministers not criticizing the choice, does that give the report an approval? Do they also agree with him but lack the moral courage to admit the same?
The issue of morality and church has been a subject matter over the centuries since the era where the state and church were considered as the same thing. Many rebel thinkers saw Christianity as just an organized religion and therefore not a good example of morality issues. Although this statement is a partial truth, it is not the whole truth. It is worth noting that the church in some cases over the centuries has been vocal on issues concerning humanity. It is, therefore, wrong to dismiss the church based on some few instances where it has been mute on social evils. It is vital to acknowledge the circumstances that influenced his choice of answer. The setting was a TV quiz show. In most TV shows, the unexpected answers are always with the highest points. It can be argued that maybe the primary objective of him to choose the solution was to gain points and not to start a conversation on the two different settings, the church, and a club.
In a nutshell, it is vital to examine the two places on the relation to the answer. It can be argued that church is a place where believers are expected to be perfect, and it is therefore not easy to know exactly what they are. On the other hand, a club is an open place; people are free to talk about anything without the fear of prejudice. Considering this argument, one can make a better choice on who to love from a club as opposed from a church.
A Florida High School First: Dissecting Synthetic Frogs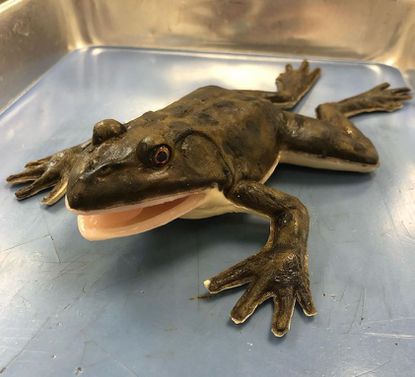 Dissecting frogs has been part of the curriculum for high school students in the United States since the 1920's. It's an essential part of a Biology requirement because it offers a hands-on learning experience for students in animal anatomy. J.W. Mitchell High School in New Port Richey, Florida has just tapped into a new synthetic option that might just save students from the dubious and grossly controversial dissecting practice.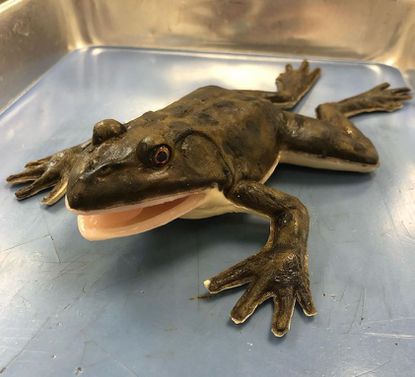 Why Dissecting is Controversial?
Dissecting animals in the classroom is controversial for a number of reasons, but the education validity of this practice is what is being called into question more than anything else. If it is really important for educational purposes, why have so many schools already chosen to rely on alternative methods to fulfill the requirements?
Here's an overview of the key points to consider.
Unethical.
Dissecting frogs and other animals is controversial because of animal welfare concerns. Students are uncomfortable with the requirement, but the process has caused concerns that it encourages callousness toward animals. An estimated 20 million animals are used for dissection every year in the United States. Those are animals that are used once in a classroom setting and then discarded as waste.
Alternatives.
Eighteen states now allow students to choose dissection alternatives without penalty. The earliest forms of alternative legislation date to 2000 with the Illinois' Dissection Alternatives Act, but there are other laws on the books that allow alternatives. Dissecting alternatives now include computer programs, life-life models, and high-quality videos. So, it's no longer strictly essential for students to dissect animals.
Cost.
The cost of dissecting "real" animal cadavers is much higher than alternative options. The cost for animal dissection has been estimated at $6,850 over five years, compared with the $900 for a site license for Digital Frog 2.5. For those schools and teachers who still prefer a more "real-life" experience for students, there's now the SynFrog, a synthetic frog that was designed by SynDaver as an alternative to dissecting "real" animals.
What About the SynFrog?
The SynFrog is the latest synthetic alternative to frog dissection, spearheaded by PETA in partnership with SynDaver. These synthetic frogs are priced at $150 per frog, and they are reusable. The students at J.W. Mitchell High School in New Port Richey, Florida became the first students to use the synthetic frogs as a viable solution to the gross and controversial "real" frogs. The high school students have been offered this opportunity through a partnership with SynDaver.
Education is always important, but the SynFrog demonstrates that there are ways to accomplish the goals of education without unnecessary destruction and cruelty to animals. These synthetic frogs are designed to be as "life-like" as possible, with a synthetic skeleton, organs, skin, muscles, and even a reproductive system to mimic the real deal—minus the gore, guts, and discarded critters at the end of the lesson.
Perhaps instead, teachers can reiterate the Hippocratic Oath: "First, do no harm," as they offer alternatives for learning with synthetic learning options.