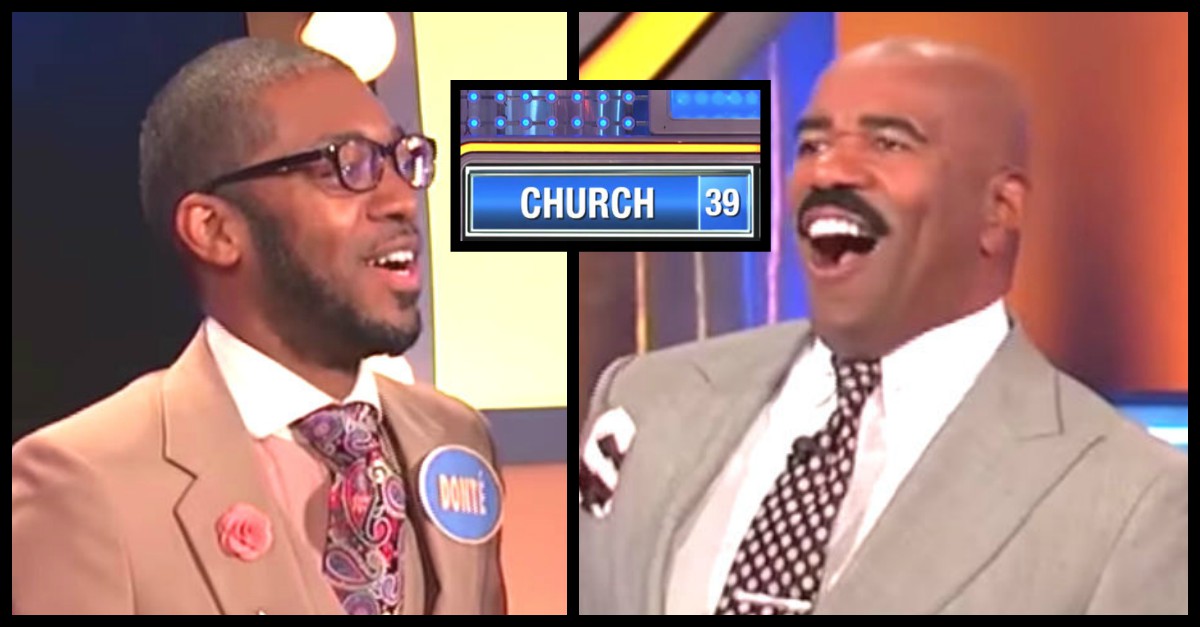 Pastor Says Best Place For Women To Find A Husband Is A Club Instead Of Obvious Answer: Church
A club is a place where you do not expect to find zealous Christians leave alone finding a partner. A church in the United States is not only a spiritual gathering but also a social joint. It is ultimately obvious for a Christian to find someone to love in a church setting rather than anywhere else. However, this is not Pastor Donté's view. Pastor Donte is of the view that a club is the most suitable place for a Christian to find love. He made this unpopular statement on one of the most watched TV show hosted by Steve Harvey. However, this opens the Pandora's Box. Why did he make such a strong opinion live on TV?
The question that presented to him by Steve Harvey had multiple choices. Was the pastor provoking thought about the morality of the church? Was he dismissing the church as moral police in such a liberal society? On the other hand, was the pastor joking on the subject matter? These fundamental questions raised from pastors choice of answer. However, one cannot view this just as a simple gag told by a pastor in a TV show. This is because even after the show, Pastor Donte did not deny the statement or issue a press statement on the matter. Although most church leaders viewed this statement as controversial, they were strongly criticizing the minister instead of his statement. This brings life to the reality of Pastor Donte's remarks. By these ministers not criticizing the choice, does that give the report an approval? Do they also agree with him but lack the moral courage to admit the same?
The issue of morality and church has been a subject matter over the centuries since the era where the state and church were considered as the same thing. Many rebel thinkers saw Christianity as just an organized religion and therefore not a good example of morality issues. Although this statement is a partial truth, it is not the whole truth. It is worth noting that the church in some cases over the centuries has been vocal on issues concerning humanity. It is, therefore, wrong to dismiss the church based on some few instances where it has been mute on social evils. It is vital to acknowledge the circumstances that influenced his choice of answer. The setting was a TV quiz show. In most TV shows, the unexpected answers are always with the highest points. It can be argued that maybe the primary objective of him to choose the solution was to gain points and not to start a conversation on the two different settings, the church, and a club.
In a nutshell, it is vital to examine the two places on the relation to the answer. It can be argued that church is a place where believers are expected to be perfect, and it is therefore not easy to know exactly what they are. On the other hand, a club is an open place; people are free to talk about anything without the fear of prejudice. Considering this argument, one can make a better choice on who to love from a club as opposed from a church.
Wesley Chapel Local Is 'Heading to Hollywood' in 'American Idol' Stint!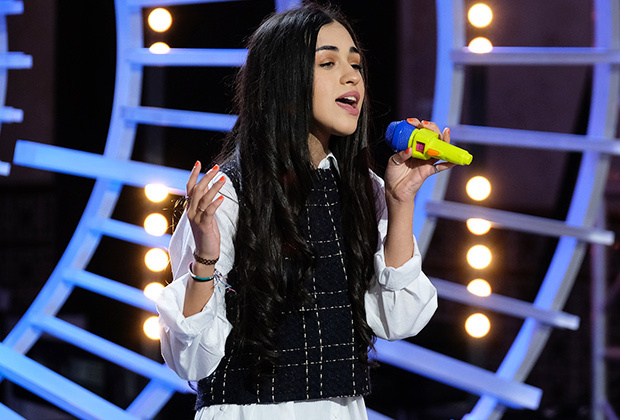 Do you remember where you were when the first episode of American Idol aired on Fox in 2002? While the platform may seem a little dated at this point in time, with more singing shows than aspiring singers it feels like, the program offered singers the chance to change their lives in front of a huge audience of American voters. Now 19 seasons later, performers like young Alanis Sophia are getting the chance to strike out for Hollywood for the opportunity to become America's next idol.
The most recent name that has everyone talking is young Alanis Sophia, a contestant from Wesley Chapel, Florida, who was named after the famous singer, Alanis Morissette. Sophia appeared on the program in late February to raucous applause from the star-studded cast of judges, including glowing praise from Katy Perry herself!
Alanis Sophia Sets Sights on Stardom
For Alanis Sophia, appearing on American Idol in 2021 was all about making the most of a second opportunity. Still just 19-years-old, Alanis wasn't even born when American Idol began airing. Originally staking her claim to the music scene at the age of 11, Alanis would appear on and land second place in the Spanish-language iteration of The Voice, titled La Voz.
After coming so close to tasting victory, Alanis would focus on curating her skills while plying forward with her work at school. Sophia would attend Pasco School and graduate from the institution in 2019, paving the way for Sophia to focus entirely on improving her skills and preparing for a second chance at Idol-fame when the program returned to Florida in 2021.
Upon arriving at the show, Sophia would get her chance to perform in front of Lionel Ritchie, Katy Perry, and country musician Luke Bryan. A visibly confident Sophia would explain to the judges that she had been gifted an American Idol microphone as a child and that she had clung to the hope of 'going to Hollywood' ever since. Sophia also explained to the judges that American Idol would operate as a bonding point between Sophia and her mother, often pointing to how music helped them during tough times back in Puerto Rico.
The Performance of a Lifetime
After explaining a bit about her story, Alanis would set forth with her own rendition of Anyone by the esteemed and incredibly talented Demi Lovato. Sophia kept the gifted American Idol microphone in her hand throughout the touching rendition, bringing smiles to the face of Katy, Luke, and Lionel. By the time the song had ended, it was clear that Sophia had won over not just a single judge, but all of the judges.
Katy Perry would open up the discussion regarding Sophia with instantaneous effusive praise saying, "She is the best we've seen today." Such high praise from one of the most successful pop artists of all time should go a long way toward Sophia's confidence in her skills, but that wasn't all the judges had to say.
Lionel Richie would pile onto the praise that Sophia received after Perry finished gushing over the performer. Richie pointed out that Sophia had a 'purity' to her voice and that Sophia's personality 'requires nothing but exactly who you are'. Ritchie would go on to say that Sophia had huge potential and those words were quickly echoed by Luke Bryan.
Now on her way to Hollywood for another chance at stardom, Alanis Sophia and her family are hoping for a finish at the top of the competition. Yet with such high praise from music legends like Richie and Perry, it feels like Sophia is already on the way to victory.