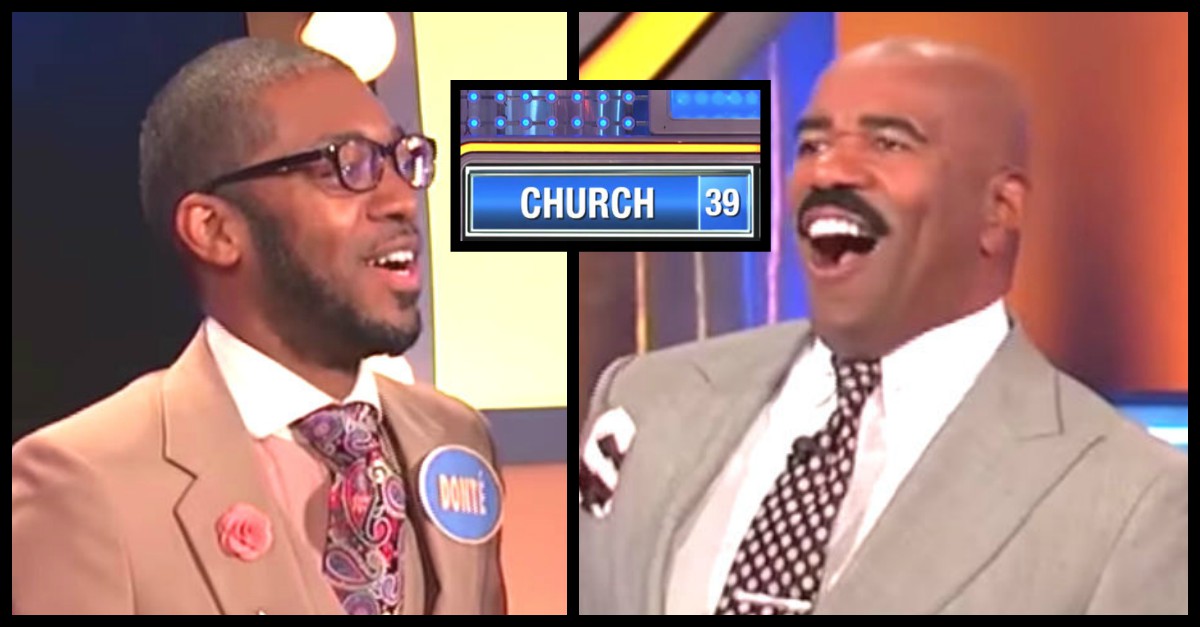 Pastor Says Best Place For Women To Find A Husband Is A Club Instead Of Obvious Answer: Church
A club is a place where you do not expect to find zealous Christians leave alone finding a partner. A church in the United States is not only a spiritual gathering but also a social joint. It is ultimately obvious for a Christian to find someone to love in a church setting rather than anywhere else. However, this is not Pastor Donté's view. Pastor Donte is of the view that a club is the most suitable place for a Christian to find love. He made this unpopular statement on one of the most watched TV show hosted by Steve Harvey. However, this opens the Pandora's Box. Why did he make such a strong opinion live on TV?
The question that presented to him by Steve Harvey had multiple choices. Was the pastor provoking thought about the morality of the church? Was he dismissing the church as moral police in such a liberal society? On the other hand, was the pastor joking on the subject matter? These fundamental questions raised from pastors choice of answer. However, one cannot view this just as a simple gag told by a pastor in a TV show. This is because even after the show, Pastor Donte did not deny the statement or issue a press statement on the matter. Although most church leaders viewed this statement as controversial, they were strongly criticizing the minister instead of his statement. This brings life to the reality of Pastor Donte's remarks. By these ministers not criticizing the choice, does that give the report an approval? Do they also agree with him but lack the moral courage to admit the same?
The issue of morality and church has been a subject matter over the centuries since the era where the state and church were considered as the same thing. Many rebel thinkers saw Christianity as just an organized religion and therefore not a good example of morality issues. Although this statement is a partial truth, it is not the whole truth. It is worth noting that the church in some cases over the centuries has been vocal on issues concerning humanity. It is, therefore, wrong to dismiss the church based on some few instances where it has been mute on social evils. It is vital to acknowledge the circumstances that influenced his choice of answer. The setting was a TV quiz show. In most TV shows, the unexpected answers are always with the highest points. It can be argued that maybe the primary objective of him to choose the solution was to gain points and not to start a conversation on the two different settings, the church, and a club.
In a nutshell, it is vital to examine the two places on the relation to the answer. It can be argued that church is a place where believers are expected to be perfect, and it is therefore not easy to know exactly what they are. On the other hand, a club is an open place; people are free to talk about anything without the fear of prejudice. Considering this argument, one can make a better choice on who to love from a club as opposed from a church.
Seventy US Hospital Front Line Employees Get 10 Thousand Crocs From Post Malone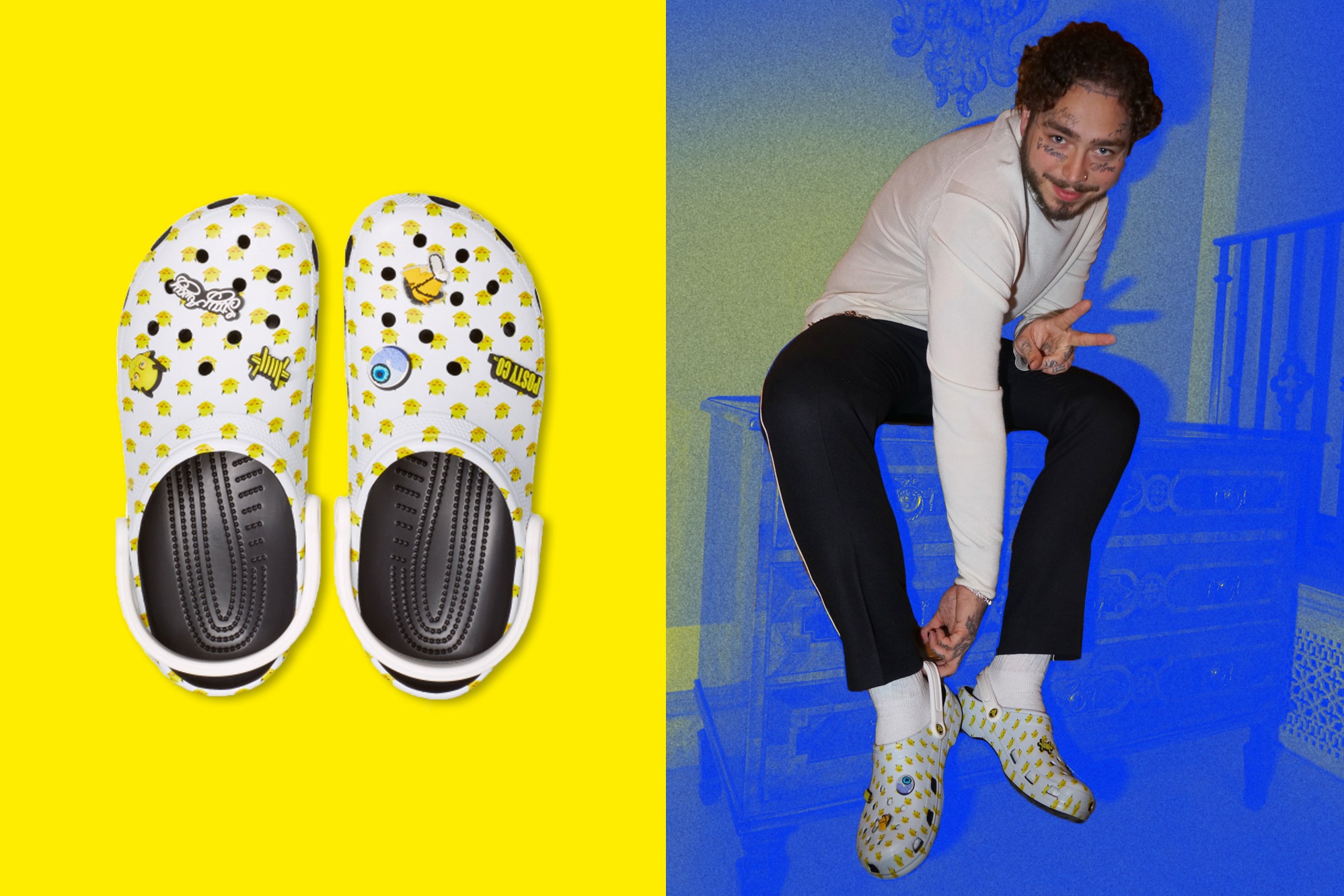 Many people have been doing their part to help alleviate the stress that front line workers continue to face as the coronavirus continues to wreak havoc on the United States and other countries of the world.
Some have donated food, their assistance, donations to the hospitals and health facilities, and so much more.
From small groups to big-name celebrities, we continue to see them giving to remind the essential workers that they are appreciated.
Most recently, music superstar Post Malone and renowned shoe company Crocs joined forces with Musicians on Call to contribute ten thousand pairs of their sought after and completely sold off Duet Max Clog II collab to emergency workers in seventy hospitals across the United States.
Musicians on Call, a non-profit organization that conveys the therapeutic strength of music to patients and caretakers in hospitals across the nation, will give a free pair of Grammy-winning singer's sold-out fifth Crocs footwear to hospital workers.
A donation is an act of gratitude for the frontline workers' consistent efforts during this ongoing pandemic.
Head of Musicians on Call Pete Griffin believes the pressure of the coronavirus on staff in all sections of the health facilities has been brutal.
He added that they have been doing all they can to continue bringing the pleasure of live music to the staff members.
He expressed his gratefulness to Post Malone and Crocs for engaging in the effort by providing additional relief when the workers need it the most through what he deems as a substantial donation.
Griffin, who is both CEO and President of Musicians on Call, added that due to what Post Maline and Crocs did, custodians in scores of hospitals across the United States would have the extra support of their Crocs to help them through their day.
Meanwhile, giving back is not new to Malone, who has been doing so for a very long time. Even though he may not release most of what he does to the public, the recipients usually choose to do so.
Even recently, when he donated to the Grapevine High School, the very grateful principal, Alex Fingers, chose to disclose Malone's charitable act on Twitter.
He thanked him profusely for always choosing to give back to the community.
In December, Malone made public his black-and-pink-themed Duet Max Clog II footwear.
On day one, the shoes were all off the shelves as his fans completed to get a pair of the hot commodity.
The quick time frame that the shoes sold out came as no surprise, however, since the last four designs that he rolled out shared a similar fate.
For those desperate to still snag a pair, they are accessible on sites that do resell of sought after products.
Hopefully, many more celebrities will come on board to help keep our front line workers motivated and feel appreciated.
Even a thank you goes a long way in letting them know that they are not forgotten as they continue to fight the pandemic, which is yet to show any signs of letting up.
With more than four hundred thousand dead in the United States and talks about new strains of the virus being bandied about, we have to keep them encouraged.