Pastor Says Best Place For Women To Find A Husband Is A Club Instead Of Obvious Answer: Church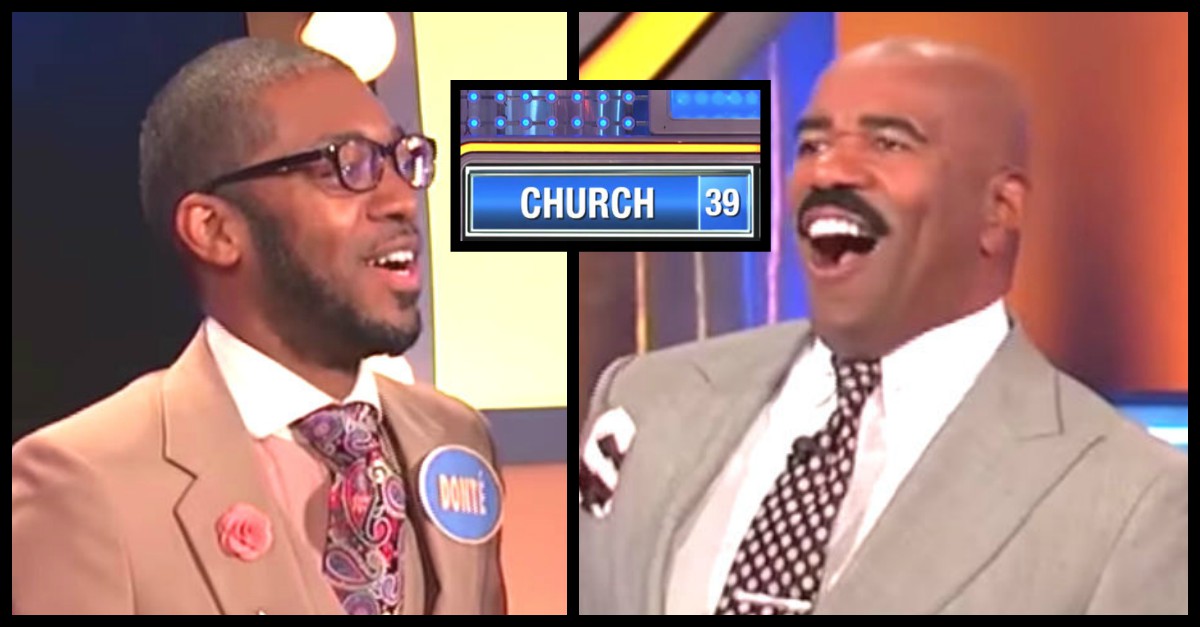 A club is a place where you do not expect to find zealous Christians leave alone finding a partner. A church in the United States is not only a spiritual gathering but also a social joint. It is ultimately obvious for a Christian to find someone to love in a church setting rather than anywhere else. However, this is not Pastor Donté's view. Pastor Donte is of the view that a club is the most suitable place for a Christian to find love. He made this unpopular statement on one of the most watched TV show hosted by Steve Harvey. However, this opens the Pandora's Box. Why did he make such a strong opinion live on TV?
The question that presented to him by Steve Harvey had multiple choices. Was the pastor provoking thought about the morality of the church? Was he dismissing the church as moral police in such a liberal society? On the other hand, was the pastor joking on the subject matter? These fundamental questions raised from pastors choice of answer. However, one cannot view this just as a simple gag told by a pastor in a TV show. This is because even after the show, Pastor Donte did not deny the statement or issue a press statement on the matter. Although most church leaders viewed this statement as controversial, they were strongly criticizing the minister instead of his statement. This brings life to the reality of Pastor Donte's remarks. By these ministers not criticizing the choice, does that give the report an approval? Do they also agree with him but lack the moral courage to admit the same?
The issue of morality and church has been a subject matter over the centuries since the era where the state and church were considered as the same thing. Many rebel thinkers saw Christianity as just an organized religion and therefore not a good example of morality issues. Although this statement is a partial truth, it is not the whole truth. It is worth noting that the church in some cases over the centuries has been vocal on issues concerning humanity. It is, therefore, wrong to dismiss the church based on some few instances where it has been mute on social evils. It is vital to acknowledge the circumstances that influenced his choice of answer. The setting was a TV quiz show. In most TV shows, the unexpected answers are always with the highest points. It can be argued that maybe the primary objective of him to choose the solution was to gain points and not to start a conversation on the two different settings, the church, and a club.
In a nutshell, it is vital to examine the two places on the relation to the answer. It can be argued that church is a place where believers are expected to be perfect, and it is therefore not easy to know exactly what they are. On the other hand, a club is an open place; people are free to talk about anything without the fear of prejudice. Considering this argument, one can make a better choice on who to love from a club as opposed from a church.
A teenager shocked to find a giant tarantula on the kitchen cabinet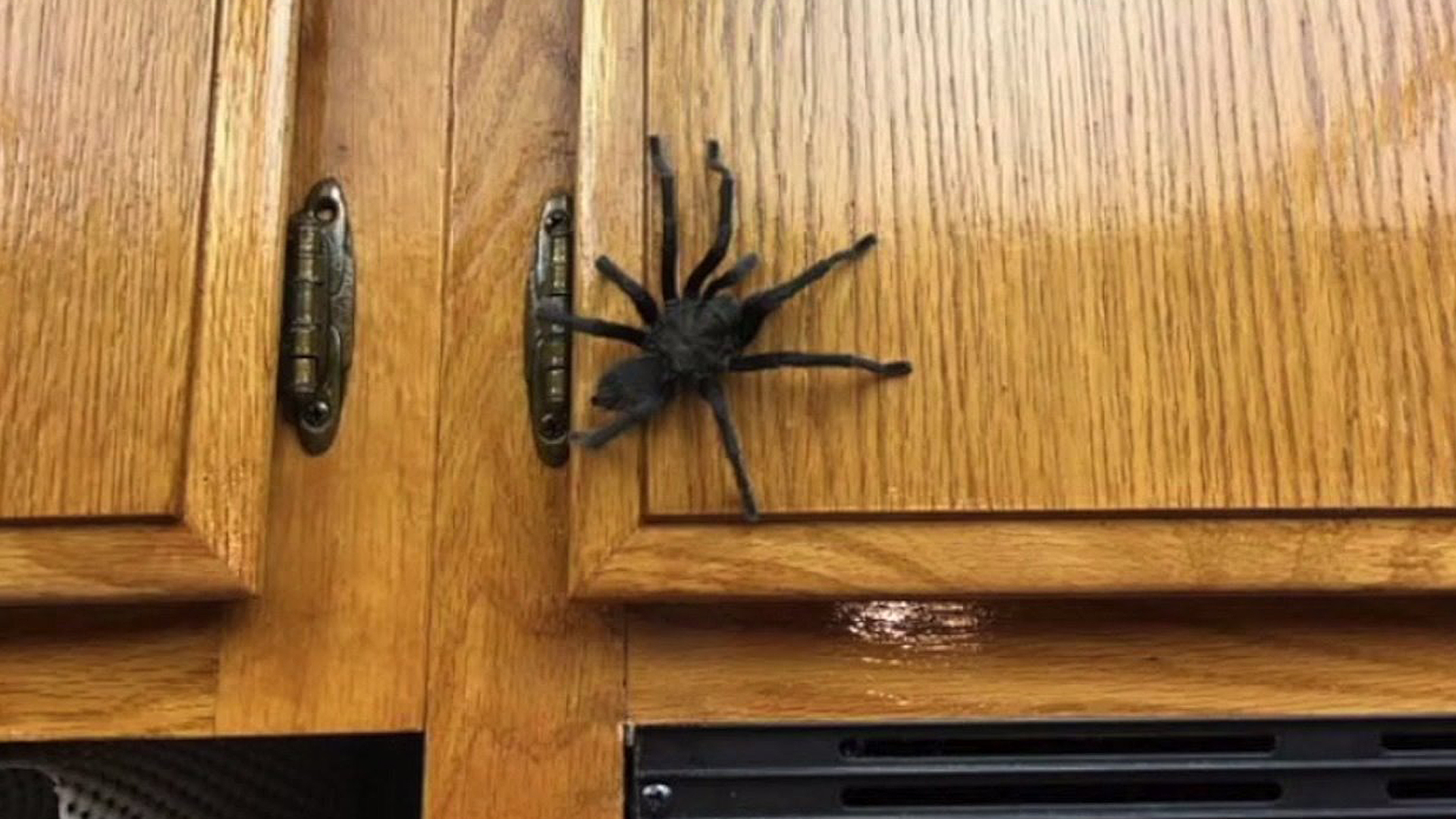 A 19-year-old Hannah Dafferner was looking for a late-night snack in her kitchen when she saw a small creepy-looking figure on the kitchen cabinet. Hannah was frozen in shock. It was black colored and looked like some type of giant spider. It was near the handle of the cupboard and wasn't moving much. At first, Hannah thought it was one of her younger sister's toys or Halloween decorations. Then to her astonishment, it moved enough for Hannah to know it was not a toy. Hannah screamed as loud as she could. Her dad came rushing downstairs to a lot of screaming going on. What Hannah had seen on the kitchen cabinet was a huge tarantula. It was at least 4 inches in size and had eight legs. It would have scared most people. If the dad had not rushed downstairs, Hannah was about to call 911 for help.
The dad tried to say calm during the commotion. He grabbed an empty pitcher to try to catch the tarantula. He put the pitcher on the cupboard and waited for the tarantula to move in to. He made sure to be gentle and hurt the tarantula. The tarantula was very cooperative. He was probably more of the people. By this time the entire family was in the kitchen area. Once the tarantula was in the pitcher, everyone wanted to have a look at the amazing creature.
Tarantulas are hairy versions of a spider family. Typically, they are harmless to humans but their appearance seems to make a lot of people scared of them. On very rare occasions, they can bite humans and it can be painful. Their venom is very mild, usually less than a typical bee's. Some people suffer from a phobia of spiders or tarantula. This phobia is called arachnophobia.
The family posted photos of the tarantula on social media in an attempt to check if anyone in the neighborhood had lost a tarantula. They got a lot of comments and reactions. The next day, they got a message saying "Can we have it?" The family was more than happy to hand it over. The tarantula now belongs to a 9-year-old girl how is ecstatic to have it. The family feels glad that the episode is over but are a bit concerned about how the tarantula was allowed to intrude into their home.
Tarantulas are mostly found in tropical, subtropical or arid regions. Most people don't know this, but tarantulas are burrowers and mostly look to live underground. They are also nocturnal creatures and only venture out during night time unless it is mating season. They try to conserve as much energy as possible and only move when needed to. Insects are their main prey but occasionally they go for larger targets such as frogs or mice.
The family that found the tarantula believe it came inside from their backyard. It came into the house through the back door. They find it quite unbelievable that the tarantula was able to cover so much distance. The family was also shocked that their dogs were not able to stop the intruder. The house is located in San Diego, California. This region is known to have tarantulas and is often located inside the homes. This particular tarantula was a male spider. Male spiders require 7-10 years to mature before they can venture out their burrows and look for females. They only live a few months once they reach maturity. Females have a much longer life span and tend to live up to 25 years.