Pastor Says Best Place For Women To Find A Husband Is A Club Instead Of Obvious Answer: Church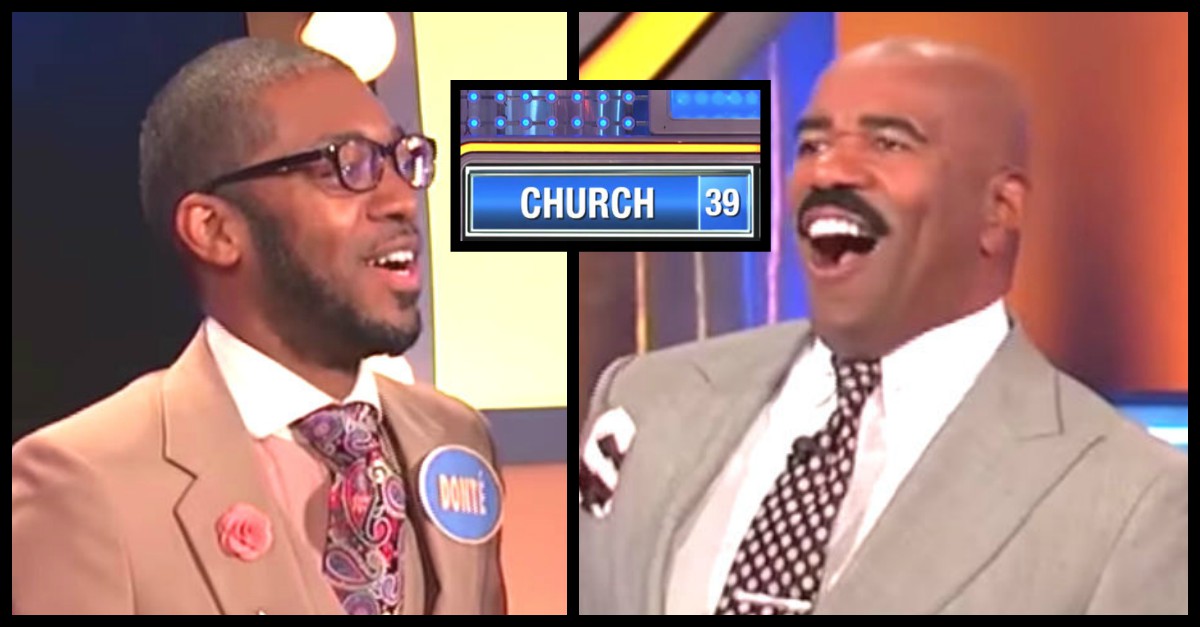 A club is a place where you do not expect to find zealous Christians leave alone finding a partner. A church in the United States is not only a spiritual gathering but also a social joint. It is ultimately obvious for a Christian to find someone to love in a church setting rather than anywhere else. However, this is not Pastor Donté's view. Pastor Donte is of the view that a club is the most suitable place for a Christian to find love. He made this unpopular statement on one of the most watched TV show hosted by Steve Harvey. However, this opens the Pandora's Box. Why did he make such a strong opinion live on TV?
The question that presented to him by Steve Harvey had multiple choices. Was the pastor provoking thought about the morality of the church? Was he dismissing the church as moral police in such a liberal society? On the other hand, was the pastor joking on the subject matter? These fundamental questions raised from pastors choice of answer. However, one cannot view this just as a simple gag told by a pastor in a TV show. This is because even after the show, Pastor Donte did not deny the statement or issue a press statement on the matter. Although most church leaders viewed this statement as controversial, they were strongly criticizing the minister instead of his statement. This brings life to the reality of Pastor Donte's remarks. By these ministers not criticizing the choice, does that give the report an approval? Do they also agree with him but lack the moral courage to admit the same?
The issue of morality and church has been a subject matter over the centuries since the era where the state and church were considered as the same thing. Many rebel thinkers saw Christianity as just an organized religion and therefore not a good example of morality issues. Although this statement is a partial truth, it is not the whole truth. It is worth noting that the church in some cases over the centuries has been vocal on issues concerning humanity. It is, therefore, wrong to dismiss the church based on some few instances where it has been mute on social evils. It is vital to acknowledge the circumstances that influenced his choice of answer. The setting was a TV quiz show. In most TV shows, the unexpected answers are always with the highest points. It can be argued that maybe the primary objective of him to choose the solution was to gain points and not to start a conversation on the two different settings, the church, and a club.
In a nutshell, it is vital to examine the two places on the relation to the answer. It can be argued that church is a place where believers are expected to be perfect, and it is therefore not easy to know exactly what they are. On the other hand, a club is an open place; people are free to talk about anything without the fear of prejudice. Considering this argument, one can make a better choice on who to love from a club as opposed from a church.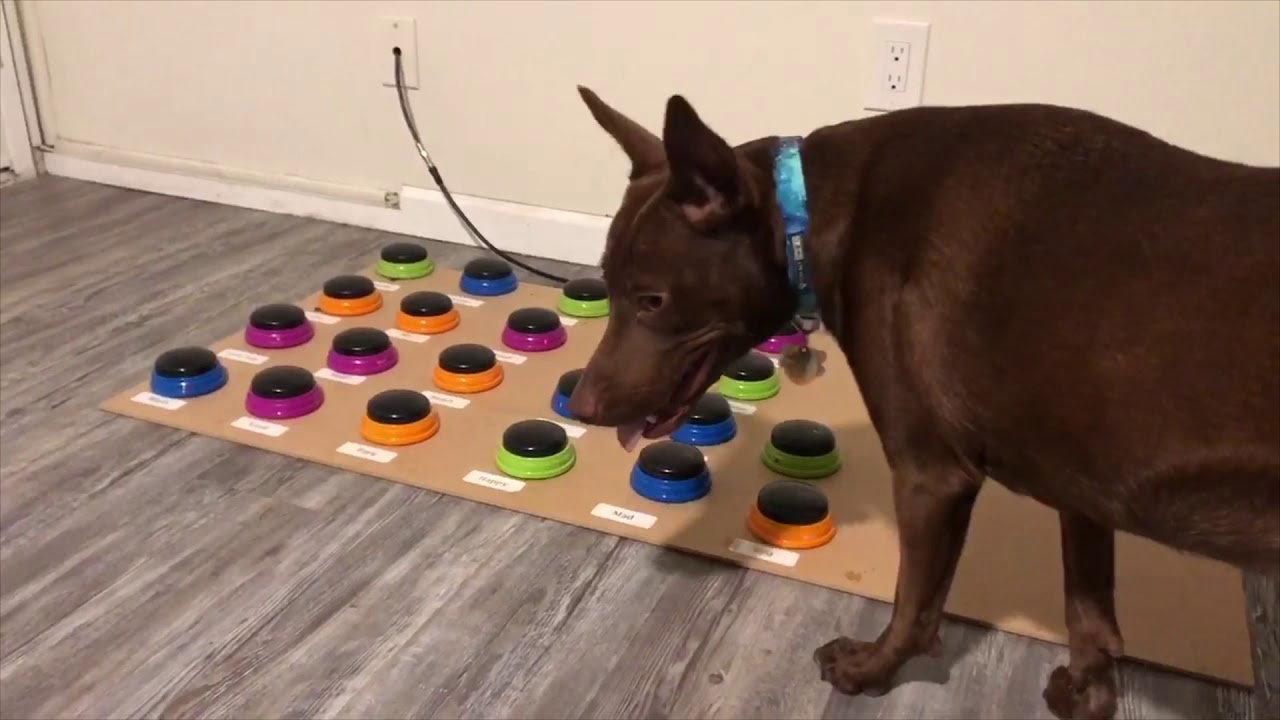 Christina Hunger is a speech pathologist who works with young children around two years old to enhance their ability to communicate with adults. Christina has always wondered if she could teach a puppy to use the word buttons, too. Several years ago, Christina adopted a dog named Stella. She decided to try and see if the same methods she uses for her therapy would also help her puppy to learn to communicate. Many dog owners would like to really understand what their pets are thinking about. Stella uses buttons to communicate her wishes to her owners. Christina can talk with her dog.
Christina set up a group of buttons for Stella to push with her paws. Each button was introduced singularly, and over time Stella learned the meaning of a variety of buttons. The buttons were also grouped by color. Each color represents a particular group of words. Stella can press "walk" or "beach" with her paws to indicate what she wants to do. She can also press buttons for Christina or Jake, her other owner. Stella will walk on the board of 26 buttons as she looks for the one she wants. Stella took the longest to learn her first button. After that, it was much easier to introduce more buttons to the dog.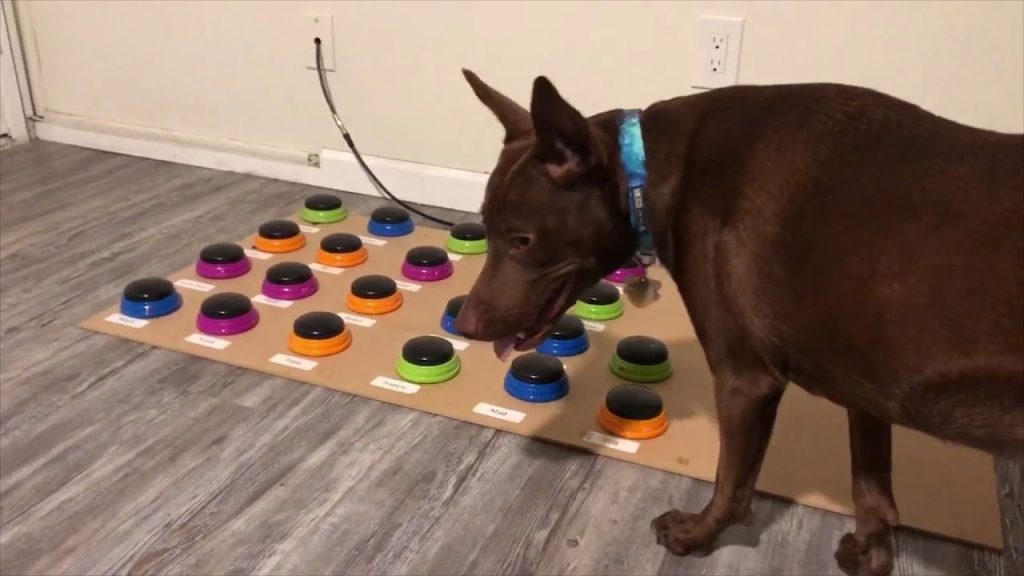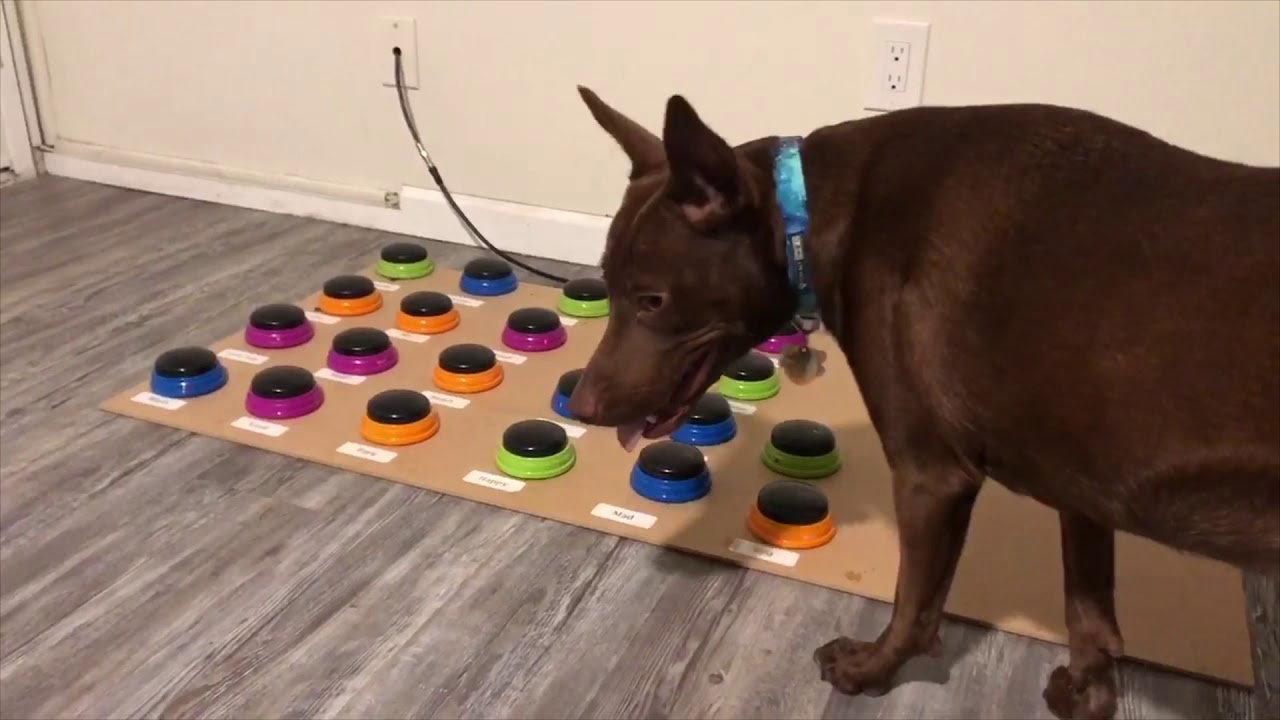 When Stella began to learn to use the buttons, she would only use one paw. Over time, Stella began using both paws to press the buttons. Using both paws makes it easier for Stella to put more than one button together. At this point, she can put a series of five or less words together such as "Christina walk" or "Want Jake Come." Christina feels that the dog showed relief when she finally learned how to punch the buttons for her needs. Stella barks when she hits the buttons, and is able to repeat requests if Christina does not understand her or does not see the dog punch all of her buttons.
Christina has started a blog entitled Hunger for Words where visitors can see the progress of Stella and her buttons. The blog has a number of cool videos of Stella's day. Christina is hoping to teach this method to other dogs and hopes that this method will improve the communication between owners and pets. She also feels that having the board made a recent move easier for Stella to understand. Moves often make pets anxious, but Stella was very calm about their recent move to the beach. Stella intends to introduce more words for Stella to learn.
Stella has been featured in People magazine, which is following the story of Stella from time to time for its readers. For more on Stella, go here to reach Christina's blog. Christina is currently looking for another dog that can learn to push buttons. She is hoping to organize a class of animals and show their owners how to make both of their lives easier.