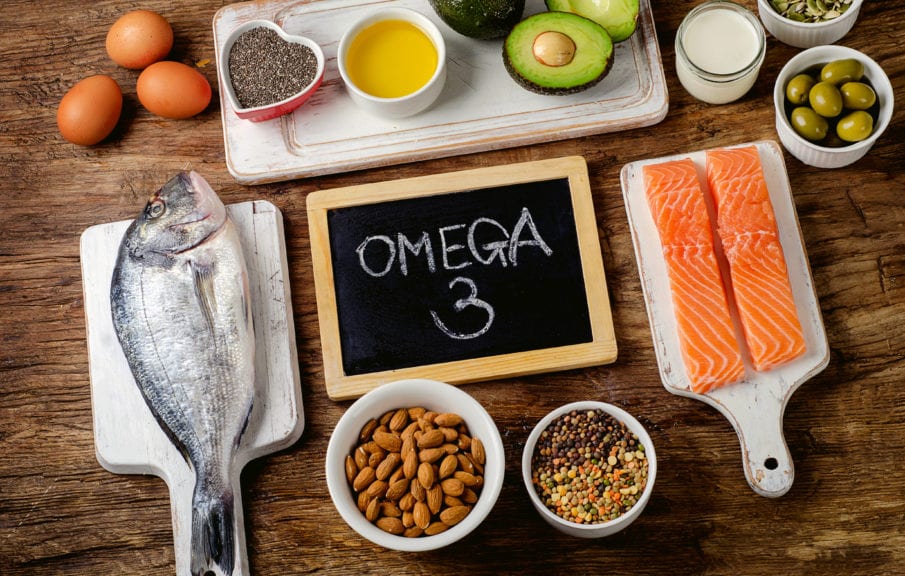 Omega-3 Fatty Acid Offers Promising Future For Cancer Treatment
If you have spent even a spare moment reading about nutrition, you will likely understand that Omega-3 Fatty Acids are beneficial to your health! Omega-3 fatty acids are often tied to eggs as they are one of their most common sources, but they can be found in many other places. More than just a way to supplement nutrition and support overall bodily health, researchers are quickly coming to realize that Omega-3 fatty acids may present an opportunity to more effectively offer cancer treatment.
Let's break down the latest information surrounding the good fatty acids that might help in our battle against cancer.
Beginning in 2016
As with most scientific advancements, the revelation that fatty acids may help treat cancer was not earned overnight. The journey to this revelation would begin in 2016 with Olivier Feron and his team at UCLouvain. The genesis of their work began with an essential look at the good fatty acids in our diet. DHA and docosahexaenoic acid are both absolutely vital to the function of our brain as well as our vision. DHA has also been studied and found effective in reducing cancer incidences, a study that has since been published in Cell Metabolism.
The University of Louvain has been conducting research into DHA and how it can allow other fatty acids within the body to slow and stop the development of tumors. This major advancement could fundamentally change the way that we approach cancer treatment diagnosis in the future.
Feron's team at UCLouvain specializes in oncology and it was through that lense that they would discover cells in acidosis, within tumors, that replaced glucose with lips as their primary energy source. Collaborating with Cyril Corbet of UCLouvain, Professor Feron would again demonstrate this fact in 2020, showing that these cells are incredibly aggressive. A professor at UCLouvain by the name of Yvan Larondelle would further this research by combining her work improving dietary lipid sources with his efforts.
A Collaborative Effort
More than the efforts of an individual, Dr. Feron would work with the Foundation Louvain as well as the Televie Telethon and the Belgian Cancer Foundation. Through their efforts, it would take just weeks to find out something as shocking as it was surprising. Researchers from the institutions explain, "We soon found that fatty acids stimulated tumor cells while others killed them."
Researchers discovered that DHA literally poisoned cancer cells. The poison from the DHA would engage with the tumor cells via ferroptosis, a state of cell death linked predominantly with the peroxidation of fatty acids. Traditionally, these fatty acids are protected from oxidation but large amounts of DHA can prevent this protection through a lipid metabolism inhibitor.
Along the way, UCLouvain would craft a 3D Tumor Cell Culture System known as a spheroid. With DHA inserted, spheroids would grow before imploding. This test was performed on mice through a special diet with results showing significantly slowed tumor growth. UCLouvain researchers stated, "For an adult, consume at least 250mg of DHA per day, rather than the average of only 50 to 100 mg daily."
Canine Environmentalist Sniffs Out Litter, Cleans Up Leeds Park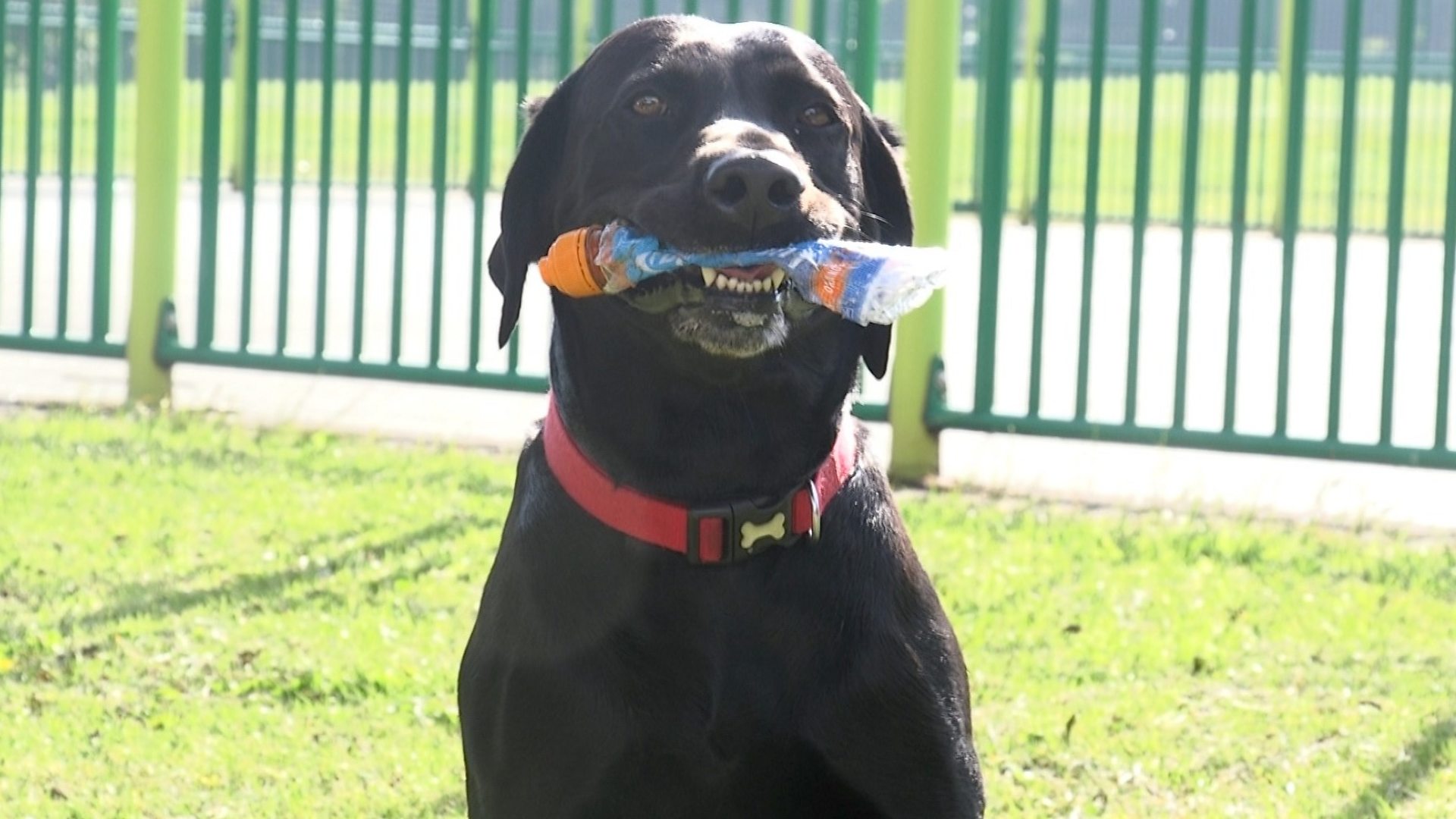 If you've spent even five minutes on the internet over the last ten years, you've likely come face-to-face with some pretty startling realities pertaining to pollution, climate change, and environmental destruction. According to the team of researchers at SAS, more than 5,000 plastic marine pollution is found per mile on beaches in the United Kingdom. More than 90% of these plastic containers are produced through processes requiring fossil oil as well as gasoline.
While we are all increasingly aware of the global pollution issue currently captivating our planet, it feels like there is little that can be done at an individual level. Well, at least that might have been the sentiment before a Labrador Retriever named Harley got in on the action!
Cleaning Up The Parks, Paw by Paw.
Leeds is the largest city located in West Yorkshire, a county of England. Located predominantly on the River Aire, the city is cut by the river flowing through it, Leeds was originally founded in the 13th Century as a borough before turning into a major production center for wool, mills, flax, and iron. Now home to more than 790,000 people, Leeds has turned into a thriving metropolis with its own issues pertaining to pollution and urban density.
Located just five miles away from the center of the city is Pudsey Park, a public park located in Pudsey, second most popular in the region behind only Roundhay Park. On the manicured grounds, visitors will find a bowling green, cafe, skate park, and a playground as well as various wildlife displays.
Covering nearly 8 acres of land and met every day by children and family, Pudsey Park has been particularly prone to litter and pollution. In order to offset some of the lazy waste that has found its way into the park, one local resident named John Evans decided to get him and his dog in on the action.
John Evans is a frequent walker through Pudsey Park with his best friend, the black labrador retriever named Harley. Like any other lab, Harley loves to get outside, explore parks, and play with anything along the way. Leaning on his dog's natural love of the great outdoors while turning that passion into a game, John would teach his dog to collect empty bottles from all over the property.
Rewarding Harley for all of his work, the dog would go on to pick up trash can after trash can of discarded plastic bottles over the course of his walks through Pudsey. Evans keeps his fans and followers updated regarding their efforts to clean the park through daily social media posts. Evans stated in one of those social media posts, "We're immensely proud of Harley, and… there's something really different about him!"
Labrador Retrievers like Harley have a rich history as one of the most popular companion dogs in the entire Western World. A common choice for disability assistance, Labs are smart and compassionate enough to train and aid those with autism or blindness, displaying loyalty and composure throughout their efforts.