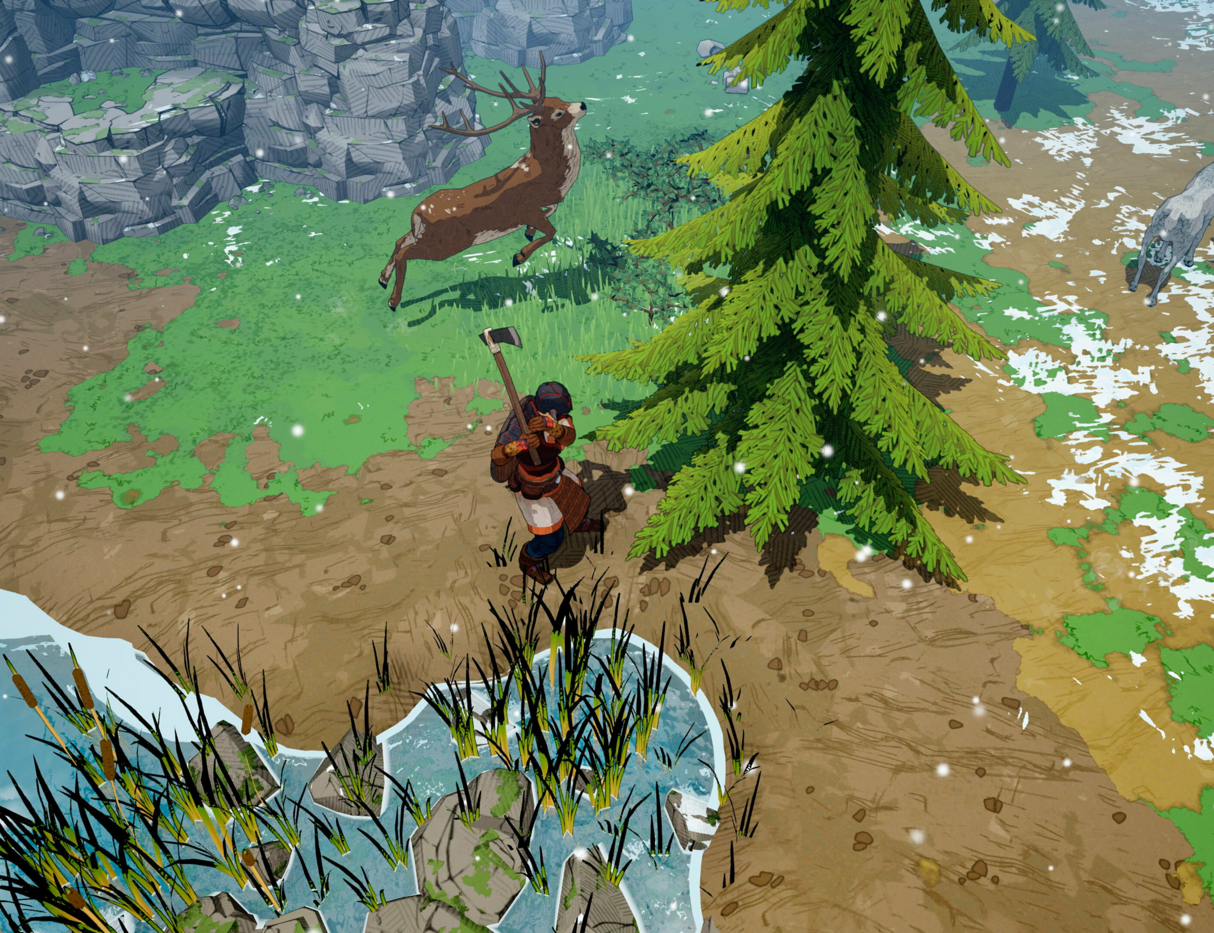 Norsfell to Plan 40,000 Trees to Celebrate Tribes of Midgard: A Milestone in Gaming
Video games often get a bad reputation as being of questionable merit and value to the world. However, the developer of the game Tribes of Midgard seeks to change this perspective by planting many trees to celebrate its recent successes. This significant moment could be a turning point in the industry and help show that video games can make a big difference.
What is Tribes of Midgard?
Tribes of Midgard is an action role-playing survival game released by Gearbox Publishing on July 27, 2021. The game had a lot of hype as a unique spin on the role-playing genre, as players competed from an isometric perspective to either play by themselves or formed a tribe of 10 players to work together. Players must attempt to protect the seed of Yggdrasil from various dangerous creatures and animals.
The world of Tribes of Midgard created a lot of interest because of its procedurally generated nature, meaning that it was unique and different each time players joined the game. While there was a story-driven mode for single players, the main interest of the game centered around the survival mode, which was very open-ended and allowed for many unique competitive and cooperative experiences.
Developed by Norsfell games, Tribes of Midgard had been in production since 2018 and throughout the difficulties of 2020 and 2021. Upon its release to Windows, Playstation 4, and Playstation 5, it was an immediate success for the young publisher and has inspired them to do something big for their community. But just how big was the game's success?
Its Immediate Success
Upon its opening weekend, Tribes of Midgard was downloaded by over 250,000 people, a considerable level for three days. And in late July, it rocketed to the ninth-most-watched game on Twitch. This immediate success is huge – Twitch streaming is one of the most significant indicators of a game's success and popularity, and Tribes of Midgard replaced many of the most popular games in the industry.
At its peak, over 100,000 players were watching streams related to the game. And another milestone quickly passed, as well, with 40,000 Jotnar (groups of in-game giants) were defeated by players in quick succession, creating a fantastic milestone for success that Norsfell was pleased to experience. The young developer is staffed by many of the most promising game creators in the world.
And the company is also dedicated to helping the environment and doing its part to help the world in many ways. Early on in the development cycle, they had pledged that if these milestones of 100,000 players and 40,000 defeated Jotnar were reached, they would plant 40,000 trees to celebrate. Unlike many in the business world, Norsfell and Gearbox appear to be good on their word.
The Tree-Planting Pledge
Norsfell and their publisher Gearbox will work with One Tree Planted to help make their pledge a reality. This Vermont-area nonprofit is focused on helping to reforest the world and help to fight against deforestation around the world. With their help (and with financing from Gearbox), this team will plant 40,000 trees, though this location has been left undisclosed at present.
Norsfell's announcement was published on Twitter, where they stated that players had "within the first few hours" of the game's existence slain 40,000 of the Jotnar giants. Furthermore, they said that players made "Yggdrasil proud!" to stay within the game's theme. And while the location of the trees is not known at this time, such pledges may help video game companies change the world and transform their image.
Father+Kids Time Increases in Modern Years Versus Prior Decades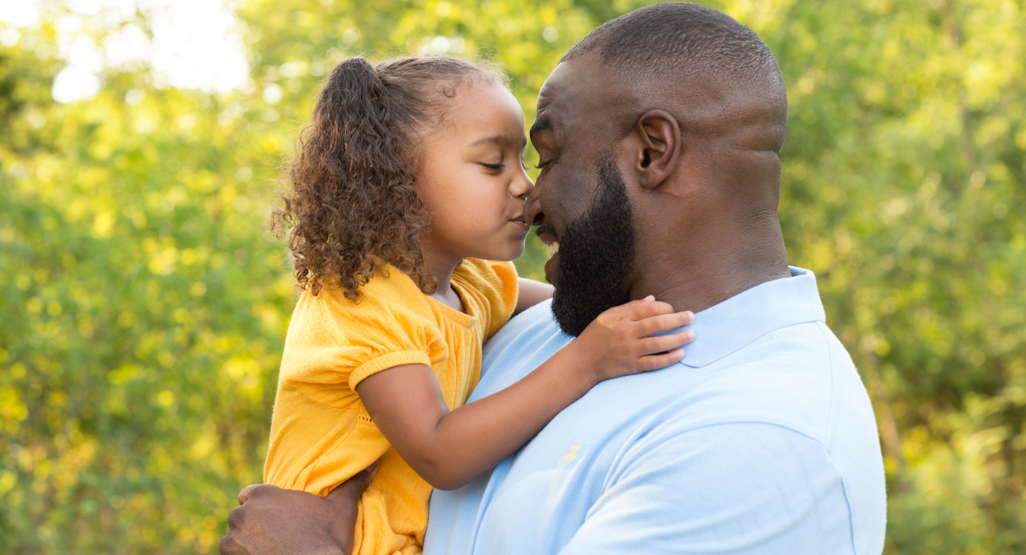 The typical pattern of a father's relationship with his kids in the past decades has been a distanced one at young ages to develop into a closer stabilizing contact as kids go into their later teens and become young adults. That pattern has been around for decades. And prior to that, kids barely had a relationship at all with their fathers until adulthood altogether. However, in recent years, a very different trend has developed. Young fathers are spending an incredible amount of time with their kids, far greater than ever before, which is a huge paradigm shift.
A Father's Role
Psychologists and educators have long premised that a father's role is a critical component to raising a child. For many households, the primary caregiver and role model for decades has been the mother, either because of a distanced father or no father figure at all. Many social scientists have also attributed society's woes to the same issue as well. Whoever is right, they all agree on one point – a father figure has an impact on how kids grow up and see the world around them, just as a mother does.
Ground-Shift in Father Involvement
In the last few years, studies and researchers have noted fathers are not just increasing their time with kids, they are tripling it. The energy involved and activities have gone through the roof, from very early basic care such as diaper-changing to behavior and norms development as kids grow older. Everything from feeding to school and homework support to guidance has been getting invaded by the presence of more and more fathers. The mothers generally aren't complaining, given the amount of work involved anyways.
Millennial fathers in particular have a very different view of their role in a family, quite a contrast from their fathers and grandfathers, who were distant at best or not present at worst. It's not a perfect world though; Millennial fathers are still dealing with many of the same issues as their predecessors, including marriage challenges, divorce and child support differences. Nonetheless, they actively want to be involved with their kids, especially at young ages. And the involvement is not gender-specific either. The stereotype was that fathers focused on their sons the most. Millennial dads, however, are spending an incredible amount of time with their daughters as well, as well as redefining cultural rules about which gender does what work. Dishwashing, cleaning, child-rearing and clothing aren't just a mother's role in their minds. And their kids are learning this different perspective firsthand.
Recent Years Pushed Fatherhood Change Over the Top
2020 and the COVID pandemic really pushed things over the top as well. The fact that so many people had to work from home and remotely gave fathers far more exposure and time with their home life and kids. And that seems to have made an impact. Now, many are questioning why they can't continue to keep working remotely and still be involved with their kids at home. How well that change sticks will depend on employers accommodating the shift or fighting it with demands to return or pay cuts for working remote.