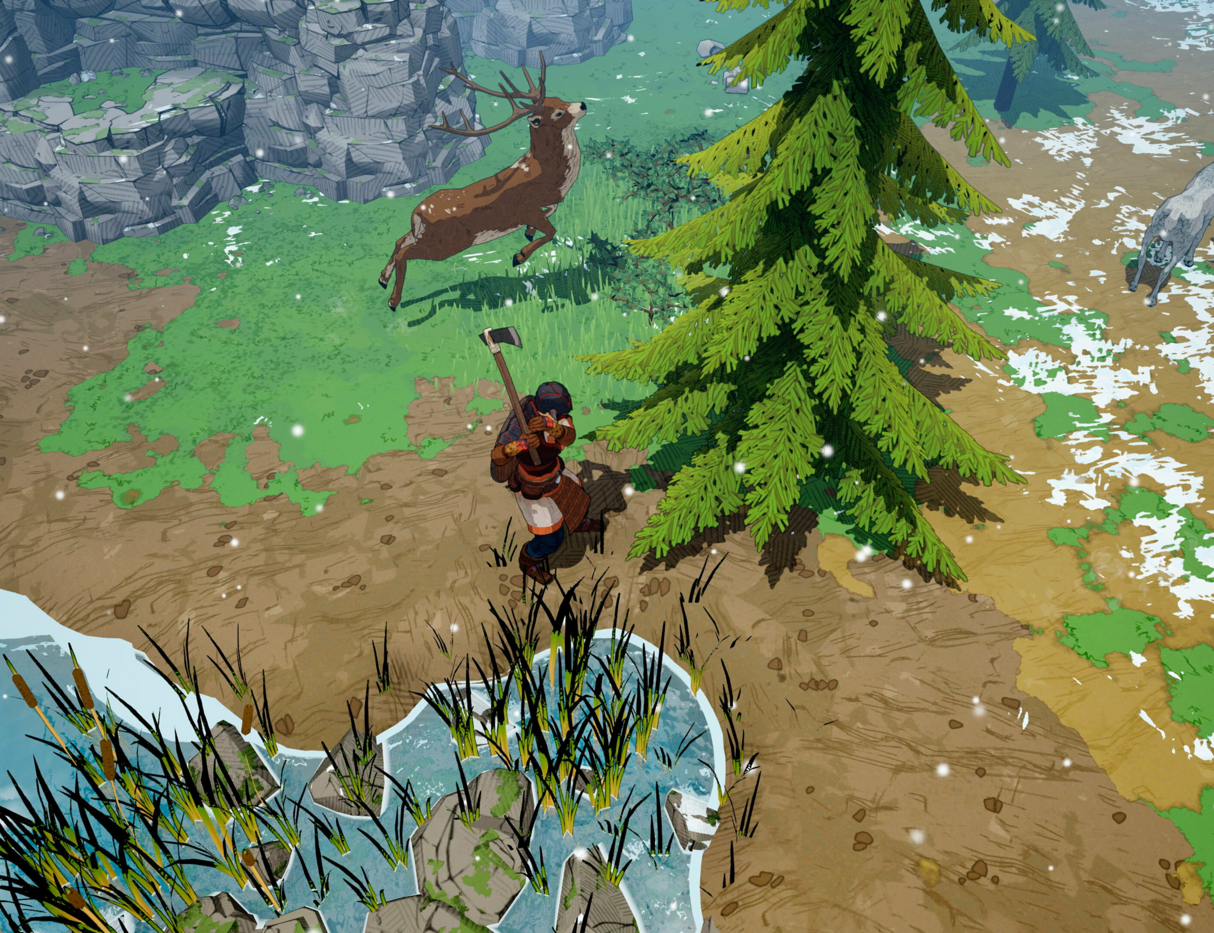 Norsfell to Plan 40,000 Trees to Celebrate Tribes of Midgard: A Milestone in Gaming
Video games often get a bad reputation as being of questionable merit and value to the world. However, the developer of the game Tribes of Midgard seeks to change this perspective by planting many trees to celebrate its recent successes. This significant moment could be a turning point in the industry and help show that video games can make a big difference.
What is Tribes of Midgard?
Tribes of Midgard is an action role-playing survival game released by Gearbox Publishing on July 27, 2021. The game had a lot of hype as a unique spin on the role-playing genre, as players competed from an isometric perspective to either play by themselves or formed a tribe of 10 players to work together. Players must attempt to protect the seed of Yggdrasil from various dangerous creatures and animals.
The world of Tribes of Midgard created a lot of interest because of its procedurally generated nature, meaning that it was unique and different each time players joined the game. While there was a story-driven mode for single players, the main interest of the game centered around the survival mode, which was very open-ended and allowed for many unique competitive and cooperative experiences.
Developed by Norsfell games, Tribes of Midgard had been in production since 2018 and throughout the difficulties of 2020 and 2021. Upon its release to Windows, Playstation 4, and Playstation 5, it was an immediate success for the young publisher and has inspired them to do something big for their community. But just how big was the game's success?
Its Immediate Success
Upon its opening weekend, Tribes of Midgard was downloaded by over 250,000 people, a considerable level for three days. And in late July, it rocketed to the ninth-most-watched game on Twitch. This immediate success is huge – Twitch streaming is one of the most significant indicators of a game's success and popularity, and Tribes of Midgard replaced many of the most popular games in the industry.
At its peak, over 100,000 players were watching streams related to the game. And another milestone quickly passed, as well, with 40,000 Jotnar (groups of in-game giants) were defeated by players in quick succession, creating a fantastic milestone for success that Norsfell was pleased to experience. The young developer is staffed by many of the most promising game creators in the world.
And the company is also dedicated to helping the environment and doing its part to help the world in many ways. Early on in the development cycle, they had pledged that if these milestones of 100,000 players and 40,000 defeated Jotnar were reached, they would plant 40,000 trees to celebrate. Unlike many in the business world, Norsfell and Gearbox appear to be good on their word.
The Tree-Planting Pledge
Norsfell and their publisher Gearbox will work with One Tree Planted to help make their pledge a reality. This Vermont-area nonprofit is focused on helping to reforest the world and help to fight against deforestation around the world. With their help (and with financing from Gearbox), this team will plant 40,000 trees, though this location has been left undisclosed at present.
Norsfell's announcement was published on Twitter, where they stated that players had "within the first few hours" of the game's existence slain 40,000 of the Jotnar giants. Furthermore, they said that players made "Yggdrasil proud!" to stay within the game's theme. And while the location of the trees is not known at this time, such pledges may help video game companies change the world and transform their image.
Medieval Troupe Forms a "Local 181"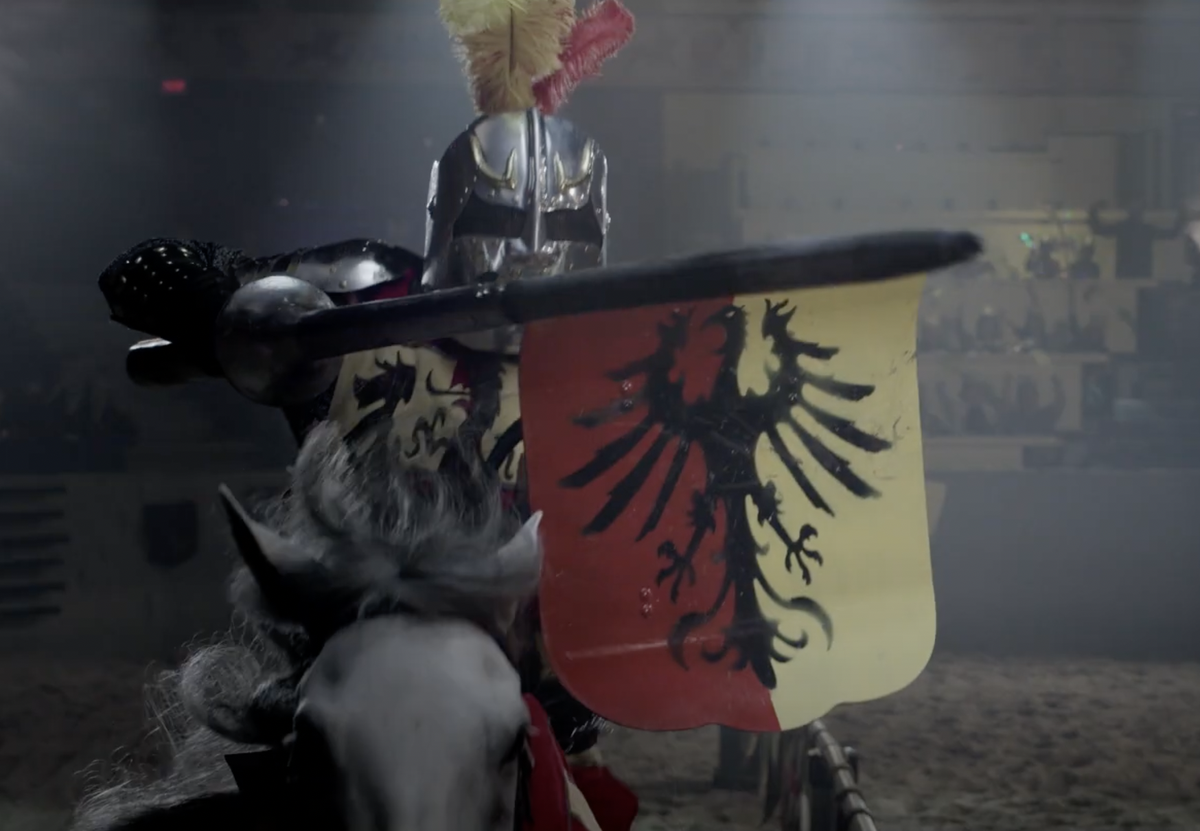 The royal performers who work for the Medieval Times are famous for a number of things, among them their time-specific acting. Located in Lyndhurst, NJ, the acting group has decided to notch another historic title to their name, the first royal performers in the region to unionize. 2 out 3 performers decided that a combined representation for their working rights made more sense than not, and by majority vote the unionization passed. The official representation will be provided by the American Guild of Variety Artists.
Noting their new representation moniker, the Medieval Times Performers United, the majority are celebrating their win. By decision, the group will negotiate for all 42 workers involved, pushing for better pay, benefits and labor-related advantages. That said, the representation's strategy is not just about compensation; ideally, the overall goal is to make working for the Medieval Times attractive and enjoyable for all as a career.
Part of the drive for better pay has been a long-standing issue involving required live stunts. Because the acting and show involves actions that present a potential risk for the actors, one of the arguments for better pay has been that the current $20/hour pay rate doesn't reflect the risks the actors have to take in their parts. Secondly, risks have been repeatedly experienced with the guests during feeding. Actor-workers have been physically harassed and grabbed while serving food, and guests have gotten rowdy with their dinnerware, scaring the animals involved in the show as well.
One of the knight actors, Zaire Wood, sums up the job in a response. They show up to put on the entertainment and, if a guest gets out of line, that's part of the job to help control the situation appropriately and as needed. However, doing so puts the actors at risk to harm on a regular basis.
Interestingly, the New Jersey location is not the only one for the company. It has entertainment operations in at least nine different other cities spread out between Canada and the U.S. While Medieval Times management didn't respond publicly to the press, it did send out an internal blast to workers not to perceive the union vote as a sudden "improvement" or a "win." Obviously, that messaging approach didn't win over affected employees. The company CEO, Perico Montaner, characterized the vote as simply hiring a representative to do all the talking to management about what the employees might want in a bargained contract. Management committed to the negotiation process, but no one should interpret that as a guarantee that anything asked for was going to be provided. Management's messaging was also focused on a negative perspective, expecting negotiations to drag on without deadlines and any common ground.
Regardless of Medieval Time's company wishes, the New Jersey union was ratified and registered with the National Labor Relations Board. And for the actors, now begins a new chapter in how their careers will be shaped going forward.