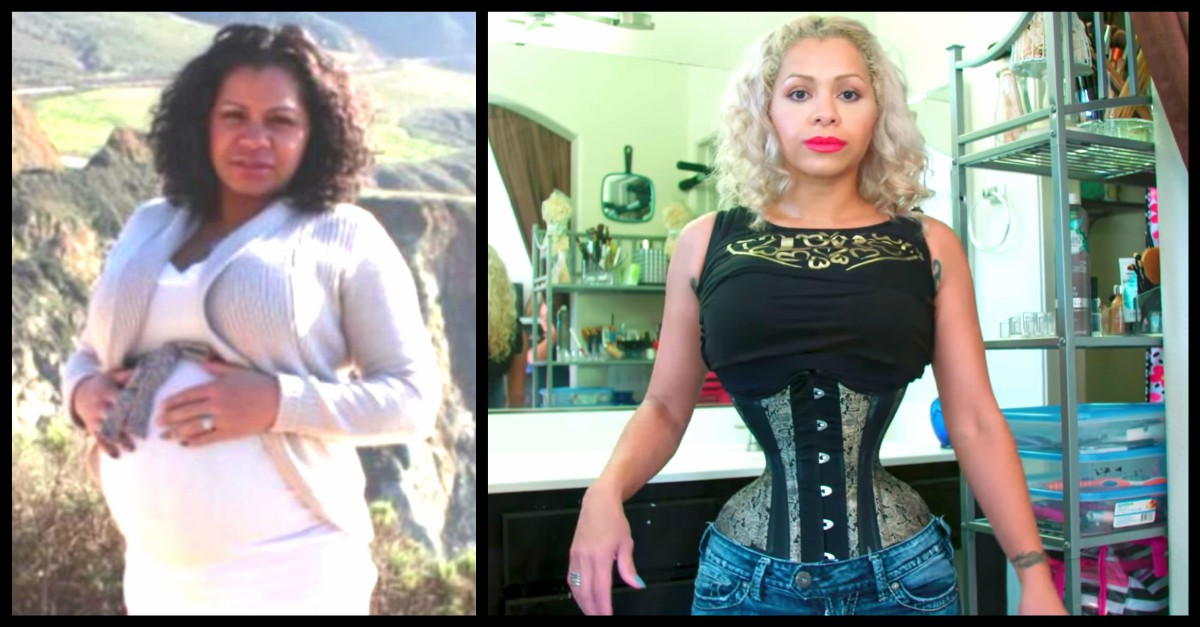 Navy Vet Mom Shrinks Her Waist To 18 Inches After Giving Birth To Twins And Losing Her Curves
Many moms around the world are always overjoyed to receive their bundle of joy after several months of waiting. This joy can be doubled when the doctor announces that it's not only one but two babies. However, the excitement is often short-lived when they realize the baby weight doesn't just go away. They will do and try anything in their power to get the lean body shape back. But would anyone go to the extent of Diana Ringo?
Diana Ringo, a thirty-nine years-old mother of three, has an 18-inch waist that has her noticed everywhere she goes. She explains that she started wearing corsets after giving birth to her twins and just kept reducing the waist size until she got to 18 inches. She only takes off the corset an hour a day for exercise and when taking a shower. Although her husband was a little concerned with the strict corset training, he came to understand how his wife feels comfortable and happy with her body.
How she achieved it
Diana Ringo, a navy wife and a chef, wasn't exactly petite before her pregnancy, and she actually described it as masculine. She felt desperate after having her twins to not only lose the 77lbs she gained with the pregnancy but also get a feminine figure. Exercise and dieting weren't going to cut it, so she resorted to extreme waist training that eventually reduced her waist from 29 to 18 inches. She discloses that her husband had her pay a visit to the doctor who told her she was doing perfect but would not make her waist smaller than 18 inches.
Diana now has more than 40 corsets that cost more than fifteen hundred pounds to allow her put them on 23 hours a day. She admits that she feels relieved after taking it off but wouldn't stay for long without it because she is used to it so much. Not everyone, including some of her family members, agree with the way she achieved her hour-glass figure and how she looks at the moment.
She even gets sneers and dirty looks whenever she goes out since she reduces her clothes at the waist to show off what she has accomplished. Other parents and teachers are concerned about the image she portrays to the kids at school about body image, but she is happy with the way she looks and she doesn't mind them.
Waist training by use of corsets has its advantages and disadvantages. Ringo claims to have had no complications even though doctors do not highly recommend prolonged use of corsets because they can cause irritation. However, Diana leveraged the following benefits of using corsets to reduce her waist to 18 inches:
Perfect waistline– If you have the right size and style, the corset will accentuate your waistline. Sometimes, the corset helps a lady notice her femininity and how much weight she has lost, especially if she is on a weight loss regimen.
Back support and better posture– Corsets are beautiful and versatile options for helping boost back support and good posture compared to other alternatives in the market. Regardless of whether you sit for long hours in the office or stand for long periods while at work, the corset is perfect for giving you better support and good posture.
Big Plans For The Goonies House In Oregon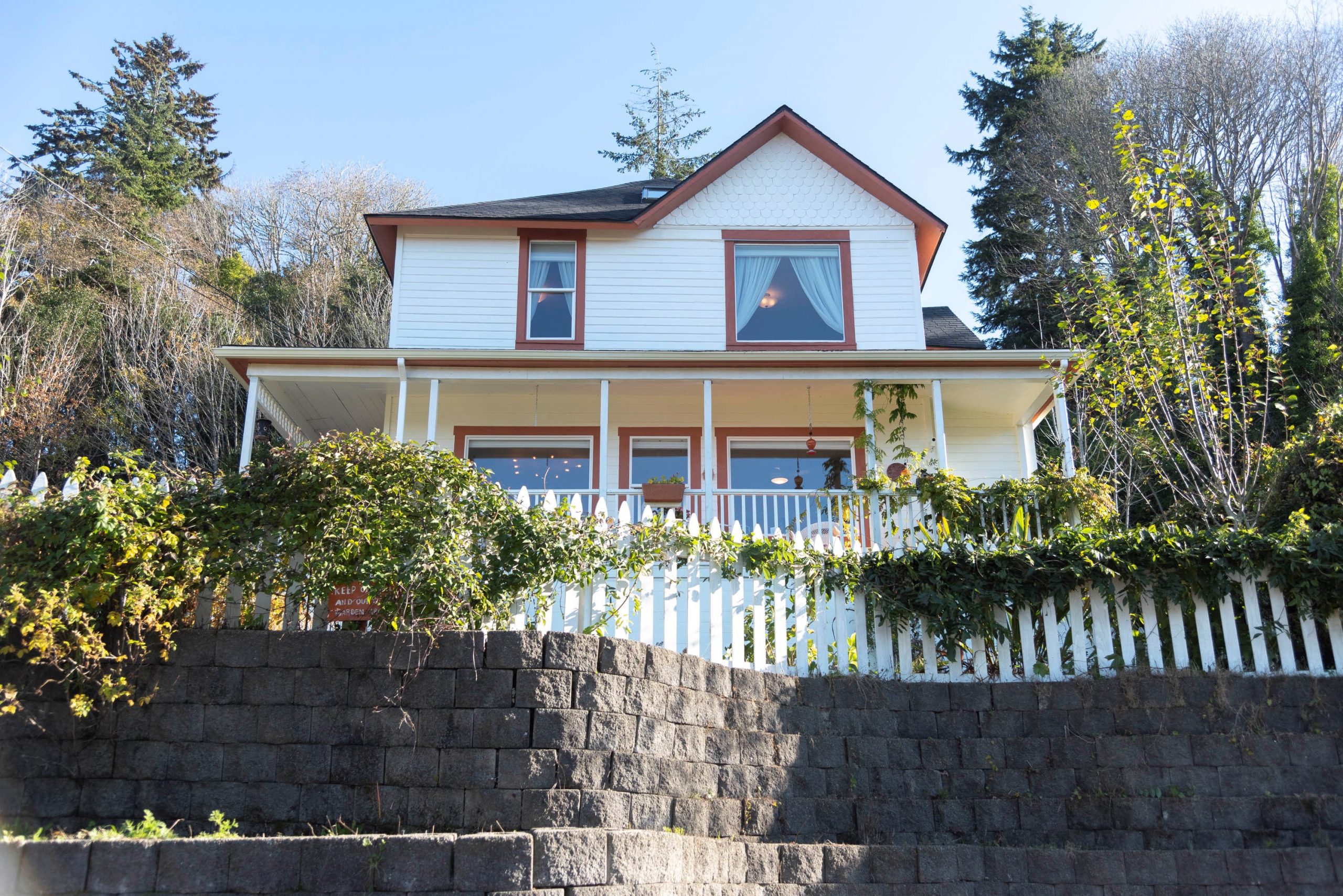 The well-known "Goonies House" in Astoria, Oregon has recently been purchased by a new owner who intends to keep it open for movie fans.
For decades, fans of the film have visited the house, which is located at 368 38th St, Astoria, OR 97103. Many visitors have taken pictures outside the house, and some have even climbed to the roof to reenact the iconic scene in which the Goonies slide down the chimney to escape the Fratellis.
The new owner stated that they have always been fans of the film and were thrilled to be able to purchase the house. They intend to renovate the property, but they want to ensure that it remains true to its appearance in the film.
"I have always been a fan of The Goonies, it was my favorite movie as a child, and I remember visiting the house when I was a kid. I just couldn't let it go when it went up for sale. It is such an iconic piece of movie history," said the new owner. "I'm excited to share the house with fans from all over the world and to give them a chance to experience the magic of the film in person."
The new owner also intends to open the house to the public for tours, and they are currently developing a website where visitors can learn more about the house's history and purchase tour tickets. They also intend to have a gift shop on the premises where visitors can buy Goonies merchandise.
The Goonies House is located in Astoria's historic district, which was also used for filming. The house was used as the exterior of the Fratelli's house, where the Goonies characters Mikey, Brand, Data, Mouth, Chunk, and Andy try to save their neighborhood from demolition by searching for the treasure of One-Eyed Willy, a legendary 17th-century pirate.
Richard Donner directed and Steven Spielberg produced this film, which starred Sean Astin, Josh Brolin, Jeff Cohen, Corey Feldman, Kerri Green, Martha Plimpton, and Jonathan Ke Quan. The film was a smash hit, grossing over $61 million in the United States and Canada, and has since become a cult classic.
Overall, the new Goonies House owner is thrilled to be preserving a piece of film history and sharing it with fans from all over the world. Visitors can expect tours, merchandise, and the opportunity to witness the film's magic in person.