Navy Vet Mom Shrinks Her Waist To 18 Inches After Giving Birth To Twins And Losing Her Curves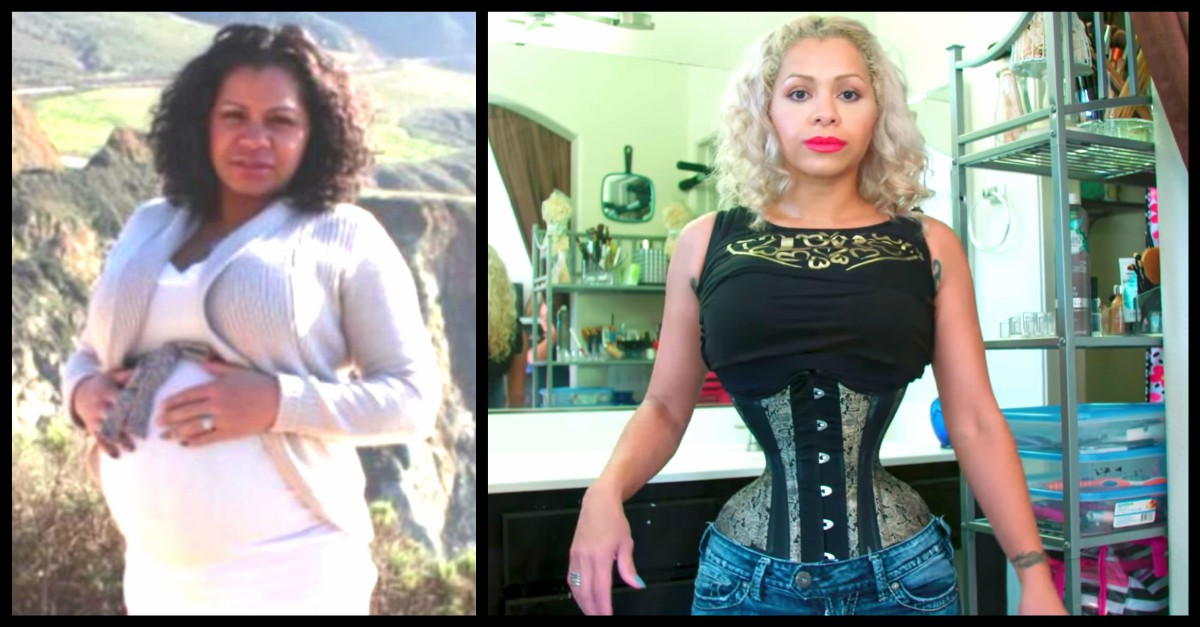 Many moms around the world are always overjoyed to receive their bundle of joy after several months of waiting. This joy can be doubled when the doctor announces that it's not only one but two babies. However, the excitement is often short-lived when they realize the baby weight doesn't just go away. They will do and try anything in their power to get the lean body shape back. But would anyone go to the extent of Diana Ringo?
Diana Ringo, a thirty-nine years-old mother of three, has an 18-inch waist that has her noticed everywhere she goes. She explains that she started wearing corsets after giving birth to her twins and just kept reducing the waist size until she got to 18 inches. She only takes off the corset an hour a day for exercise and when taking a shower. Although her husband was a little concerned with the strict corset training, he came to understand how his wife feels comfortable and happy with her body.
How she achieved it
Diana Ringo, a navy wife and a chef, wasn't exactly petite before her pregnancy, and she actually described it as masculine. She felt desperate after having her twins to not only lose the 77lbs she gained with the pregnancy but also get a feminine figure. Exercise and dieting weren't going to cut it, so she resorted to extreme waist training that eventually reduced her waist from 29 to 18 inches. She discloses that her husband had her pay a visit to the doctor who told her she was doing perfect but would not make her waist smaller than 18 inches.
Diana now has more than 40 corsets that cost more than fifteen hundred pounds to allow her put them on 23 hours a day. She admits that she feels relieved after taking it off but wouldn't stay for long without it because she is used to it so much. Not everyone, including some of her family members, agree with the way she achieved her hour-glass figure and how she looks at the moment.
She even gets sneers and dirty looks whenever she goes out since she reduces her clothes at the waist to show off what she has accomplished. Other parents and teachers are concerned about the image she portrays to the kids at school about body image, but she is happy with the way she looks and she doesn't mind them.
Waist training by use of corsets has its advantages and disadvantages. Ringo claims to have had no complications even though doctors do not highly recommend prolonged use of corsets because they can cause irritation. However, Diana leveraged the following benefits of using corsets to reduce her waist to 18 inches:
Perfect waistline– If you have the right size and style, the corset will accentuate your waistline. Sometimes, the corset helps a lady notice her femininity and how much weight she has lost, especially if she is on a weight loss regimen.
Back support and better posture– Corsets are beautiful and versatile options for helping boost back support and good posture compared to other alternatives in the market. Regardless of whether you sit for long hours in the office or stand for long periods while at work, the corset is perfect for giving you better support and good posture.
Wild Canadian Horse's Dramatic Rescue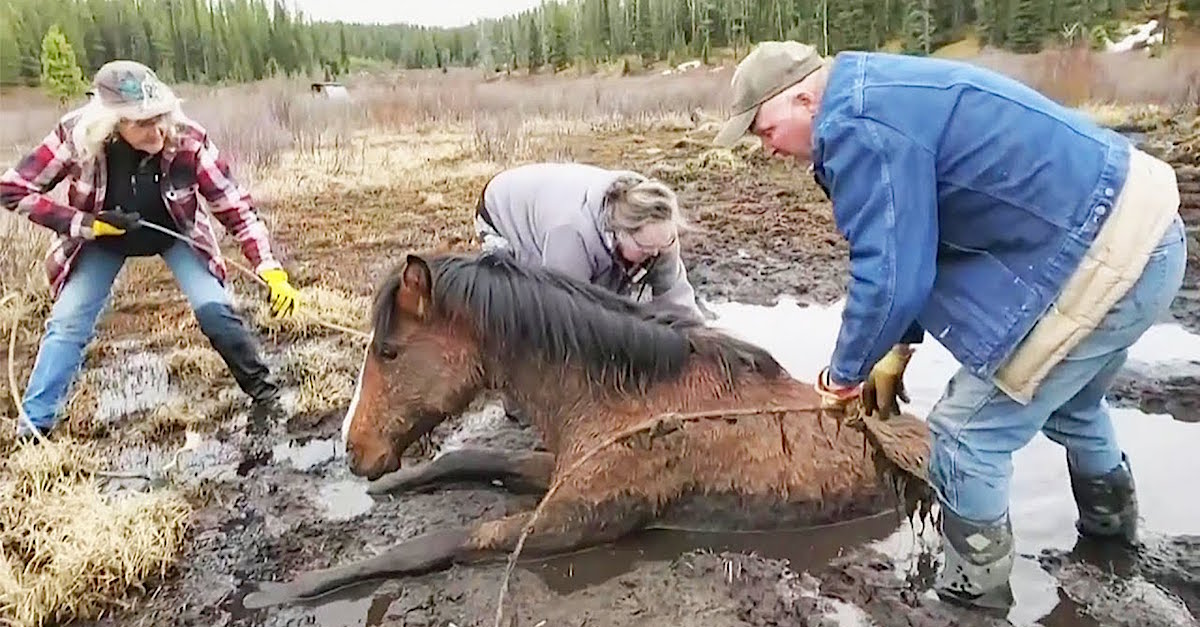 Canada is known for many things, including its beautiful scenery, friendly people, diverse animal life, and frigid winters. All of these things came together in a powerful and moving way one day as fate played out a hand that involved a matter of life or death. A small group from the Help Alberta Wildies Society (HAWS) was patrolling the beautiful countryside one day. HAWS is a group of volunteers committed to helping and protecting the rich lineage of Canada's wild horses. They help support the preservation of native wilderness that the horses call home and also work to protect the animals and catalog their populations. On a chilly winter day, a small group of HAWS volunteers ventured out to search for newborn foals in Alberta, Canada, so they could document the new additions to the local herd. As they were out searching, they came upon a heartbreaking sight.
They spotted a young foal stuck in a muddy bog. The wild foal was desperately struggling to drag itself out of a muddy hole. There was no telling how long the young horse had been trapped but it had more than half of its body sunk into the 6-foot-deep hole that as filling with sticky mud and near-freezing water. The horse lovers knew what they had to do. If anyone was meant to find this helpless creature, it was the HAWS heroes and so they quickly got to work. As they worked to figure out how to rescue the foal, they kept an eye out for any of the wild horses that might still be in the near vicinity. They quickly concluded that the young filly likely had been abandoned by the herd when she fell into the hole and was unable to get out.
The small filly just did not have the strength to pull herself out of the hole against the viscous muds and numbing water that was surrounding her. To make things even more difficult for her, and her new rescuers, was the rim of ice that was forming all around the hold. The young foal was unable to get her bearing or get a good foothold and it made getting to her more of a challenge. They knew they were the foal's only chance of getting out alive, but time was running out, and she was growing more exhausted by the minute. They had to act fast!
For over an hour, the group worked, desperately and tirelessly striving to save the horse before she would succumb to exhaustion and the elements. Using their ATVs and a bunch of ropes, they finally managed to break the muddy suction seal that trapped the young wild hose and they pulled her out of her freezing prison. When they finally pulled her out, they quickly undid the ropes they had used to free her, expecting her to bolt for the hills. They could tell she was exhausted and starving and knew she had to have been trapped for quite some time. However, instead of running away in fear and confusion, the young filly stuck around and showed her rescuers her gratitude and let them know she knew they were friends and that they could be trusted.
It just goes to show how smart these wild animals are and how important it is to protect them and all the other creatures that make up the diverse ecosystem of the Canadian wilderness!