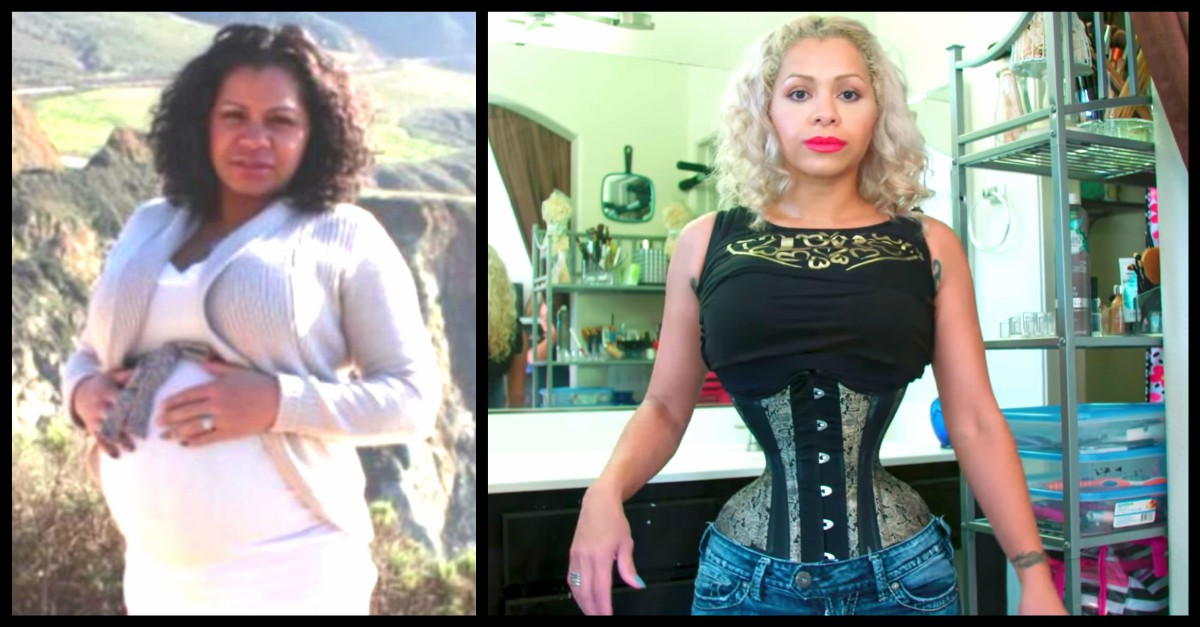 Navy Vet Mom Shrinks Her Waist To 18 Inches After Giving Birth To Twins And Losing Her Curves
Many moms around the world are always overjoyed to receive their bundle of joy after several months of waiting. This joy can be doubled when the doctor announces that it's not only one but two babies. However, the excitement is often short-lived when they realize the baby weight doesn't just go away. They will do and try anything in their power to get the lean body shape back. But would anyone go to the extent of Diana Ringo?
Diana Ringo, a thirty-nine years-old mother of three, has an 18-inch waist that has her noticed everywhere she goes. She explains that she started wearing corsets after giving birth to her twins and just kept reducing the waist size until she got to 18 inches. She only takes off the corset an hour a day for exercise and when taking a shower. Although her husband was a little concerned with the strict corset training, he came to understand how his wife feels comfortable and happy with her body.
How she achieved it
Diana Ringo, a navy wife and a chef, wasn't exactly petite before her pregnancy, and she actually described it as masculine. She felt desperate after having her twins to not only lose the 77lbs she gained with the pregnancy but also get a feminine figure. Exercise and dieting weren't going to cut it, so she resorted to extreme waist training that eventually reduced her waist from 29 to 18 inches. She discloses that her husband had her pay a visit to the doctor who told her she was doing perfect but would not make her waist smaller than 18 inches.
Diana now has more than 40 corsets that cost more than fifteen hundred pounds to allow her put them on 23 hours a day. She admits that she feels relieved after taking it off but wouldn't stay for long without it because she is used to it so much. Not everyone, including some of her family members, agree with the way she achieved her hour-glass figure and how she looks at the moment.
She even gets sneers and dirty looks whenever she goes out since she reduces her clothes at the waist to show off what she has accomplished. Other parents and teachers are concerned about the image she portrays to the kids at school about body image, but she is happy with the way she looks and she doesn't mind them.
Waist training by use of corsets has its advantages and disadvantages. Ringo claims to have had no complications even though doctors do not highly recommend prolonged use of corsets because they can cause irritation. However, Diana leveraged the following benefits of using corsets to reduce her waist to 18 inches:
Perfect waistline– If you have the right size and style, the corset will accentuate your waistline. Sometimes, the corset helps a lady notice her femininity and how much weight she has lost, especially if she is on a weight loss regimen.
Back support and better posture– Corsets are beautiful and versatile options for helping boost back support and good posture compared to other alternatives in the market. Regardless of whether you sit for long hours in the office or stand for long periods while at work, the corset is perfect for giving you better support and good posture.
Wesley Chapel Local Is 'Heading to Hollywood' in 'American Idol' Stint!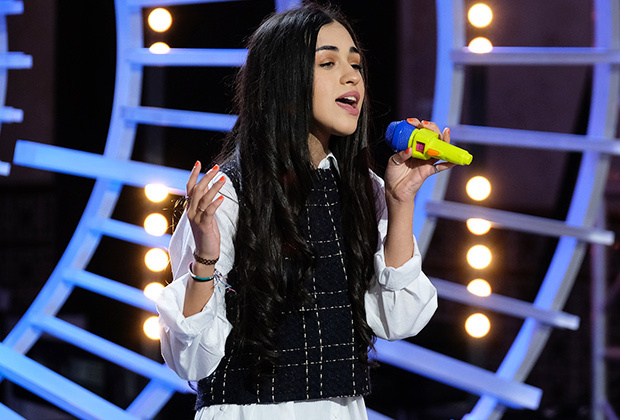 Do you remember where you were when the first episode of American Idol aired on Fox in 2002? While the platform may seem a little dated at this point in time, with more singing shows than aspiring singers it feels like, the program offered singers the chance to change their lives in front of a huge audience of American voters. Now 19 seasons later, performers like young Alanis Sophia are getting the chance to strike out for Hollywood for the opportunity to become America's next idol.
The most recent name that has everyone talking is young Alanis Sophia, a contestant from Wesley Chapel, Florida, who was named after the famous singer, Alanis Morissette. Sophia appeared on the program in late February to raucous applause from the star-studded cast of judges, including glowing praise from Katy Perry herself!
Alanis Sophia Sets Sights on Stardom
For Alanis Sophia, appearing on American Idol in 2021 was all about making the most of a second opportunity. Still just 19-years-old, Alanis wasn't even born when American Idol began airing. Originally staking her claim to the music scene at the age of 11, Alanis would appear on and land second place in the Spanish-language iteration of The Voice, titled La Voz.
After coming so close to tasting victory, Alanis would focus on curating her skills while plying forward with her work at school. Sophia would attend Pasco School and graduate from the institution in 2019, paving the way for Sophia to focus entirely on improving her skills and preparing for a second chance at Idol-fame when the program returned to Florida in 2021.
Upon arriving at the show, Sophia would get her chance to perform in front of Lionel Ritchie, Katy Perry, and country musician Luke Bryan. A visibly confident Sophia would explain to the judges that she had been gifted an American Idol microphone as a child and that she had clung to the hope of 'going to Hollywood' ever since. Sophia also explained to the judges that American Idol would operate as a bonding point between Sophia and her mother, often pointing to how music helped them during tough times back in Puerto Rico.
The Performance of a Lifetime
After explaining a bit about her story, Alanis would set forth with her own rendition of Anyone by the esteemed and incredibly talented Demi Lovato. Sophia kept the gifted American Idol microphone in her hand throughout the touching rendition, bringing smiles to the face of Katy, Luke, and Lionel. By the time the song had ended, it was clear that Sophia had won over not just a single judge, but all of the judges.
Katy Perry would open up the discussion regarding Sophia with instantaneous effusive praise saying, "She is the best we've seen today." Such high praise from one of the most successful pop artists of all time should go a long way toward Sophia's confidence in her skills, but that wasn't all the judges had to say.
Lionel Richie would pile onto the praise that Sophia received after Perry finished gushing over the performer. Richie pointed out that Sophia had a 'purity' to her voice and that Sophia's personality 'requires nothing but exactly who you are'. Ritchie would go on to say that Sophia had huge potential and those words were quickly echoed by Luke Bryan.
Now on her way to Hollywood for another chance at stardom, Alanis Sophia and her family are hoping for a finish at the top of the competition. Yet with such high praise from music legends like Richie and Perry, it feels like Sophia is already on the way to victory.