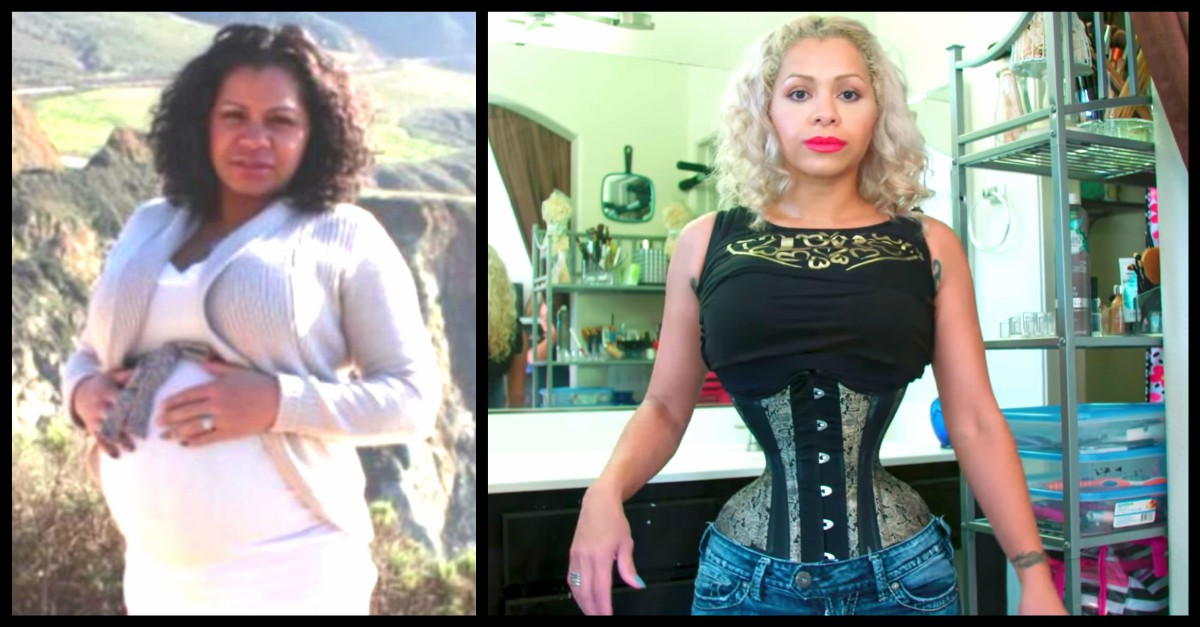 Navy Vet Mom Shrinks Her Waist To 18 Inches After Giving Birth To Twins And Losing Her Curves
Many moms around the world are always overjoyed to receive their bundle of joy after several months of waiting. This joy can be doubled when the doctor announces that it's not only one but two babies. However, the excitement is often short-lived when they realize the baby weight doesn't just go away. They will do and try anything in their power to get the lean body shape back. But would anyone go to the extent of Diana Ringo?
Diana Ringo, a thirty-nine years-old mother of three, has an 18-inch waist that has her noticed everywhere she goes. She explains that she started wearing corsets after giving birth to her twins and just kept reducing the waist size until she got to 18 inches. She only takes off the corset an hour a day for exercise and when taking a shower. Although her husband was a little concerned with the strict corset training, he came to understand how his wife feels comfortable and happy with her body.
How she achieved it
Diana Ringo, a navy wife and a chef, wasn't exactly petite before her pregnancy, and she actually described it as masculine. She felt desperate after having her twins to not only lose the 77lbs she gained with the pregnancy but also get a feminine figure. Exercise and dieting weren't going to cut it, so she resorted to extreme waist training that eventually reduced her waist from 29 to 18 inches. She discloses that her husband had her pay a visit to the doctor who told her she was doing perfect but would not make her waist smaller than 18 inches.
Diana now has more than 40 corsets that cost more than fifteen hundred pounds to allow her put them on 23 hours a day. She admits that she feels relieved after taking it off but wouldn't stay for long without it because she is used to it so much. Not everyone, including some of her family members, agree with the way she achieved her hour-glass figure and how she looks at the moment.
She even gets sneers and dirty looks whenever she goes out since she reduces her clothes at the waist to show off what she has accomplished. Other parents and teachers are concerned about the image she portrays to the kids at school about body image, but she is happy with the way she looks and she doesn't mind them.
Waist training by use of corsets has its advantages and disadvantages. Ringo claims to have had no complications even though doctors do not highly recommend prolonged use of corsets because they can cause irritation. However, Diana leveraged the following benefits of using corsets to reduce her waist to 18 inches:
Perfect waistline– If you have the right size and style, the corset will accentuate your waistline. Sometimes, the corset helps a lady notice her femininity and how much weight she has lost, especially if she is on a weight loss regimen.
Back support and better posture– Corsets are beautiful and versatile options for helping boost back support and good posture compared to other alternatives in the market. Regardless of whether you sit for long hours in the office or stand for long periods while at work, the corset is perfect for giving you better support and good posture.
The Simpsons Incorporate ASL in Their Show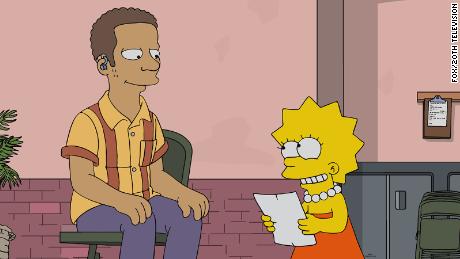 The TV cartoon, The Simpsons, has never been known for being a mild, sedate cartoon with low volume. Instead, it's been loud, brash and visual. That said, one of the reasons the Simpsons has lasted for so long, aside from always being relevant to current events and new generations, is the fact that the show also incorporates new elements when it makes sense. That was the case when the show's writers decided to incorporate American Sign Language for the first time.
Of course, there were challenges. Cartoon characters are not always anatomically correct. In the Simpsons world, everyone has four fingers on a hand instead of five. To make matters worse, the episode needed Shakespeare to be translated with ASL. Oops.
Making Up Fiction Based on Reality
The current writer responsible for the ASL episode was also keen on going farther. Instead of just focusing on solving how to use ASL, Loni Sosthand also figured out a way to incorporate deaf actors for the voices as well. Double-wow. The recognizable character, Lisa Simpson, spends a story on mourning over the passing of a musician she liked and was a mentor to her character. As it turns out, however, that musician had a son in the cartoon, and the boy is deaf. Lisa, trying to be the perennial helper, wants to assist the boy in getting a hearing implant, and of course, things go sideways from there.
Of course, like many stories used by writers, Sosthand's episode was rooted in reality. Her own family was big in jazz, different racial perspectives, and a sibling born deaf. The episode gave Sosthand a chance to use her personal experience of balancing a physical limitation with a whole family of issues and going from there. Sosthand ended up bringing her relatives into the cartoon world vicariously through Lisa Simpson's experience trying to help the musician's son.
The Results Proved the Success of the Idea
The ASL and deaf voice actor combination was a hit. The episode came across as realistic and accurate, despite fundamentally being a cartoon. And that's the kind of factor that makes The Simpsons one of the longest running TV shows, much less the longest running TV cartoon show. Even South Park doesn't even come close to longevity. And for those who use regular ASL, the particular episode of Lisa's adventures hit home and provided representation for the first time on The Simpsons. It was history in the making.