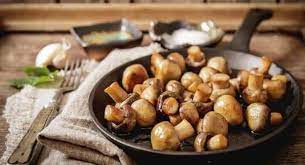 Mushrooms Can Save Your Brain's Health
The world of mental health is stuffed with pharmaceuticals and chemical approaches for solutions. However, as more and more research continues to dive into how the brain works, natural and organic foods are coming into vogue as easy to reach, consume and digest methods of improving mental health as well. Mushrooms have now appeared on that list when it comes to staving off the effects of depression and anxiety.
Mushrooms are not a new element in the human diet. They have been eaten and consumed for centuries, often providing food for early peoples when other resources were readily available. As it turns out, in addition to reducing the risk of cancer and early death, mushrooms can also contribute to helping maintain good mental health as well.
Academic research studies into the topic found that the regular consumption of mushrooms in a diet helped people reduce their risk of suffering from depression far more than those who did not eat the edible fungus. The conclusions were based on heavy study of 24,000 adult-age participants during a 10-year plus time period from 2005 until 2016.
After removing other factors from the equation and concluding there actually was a bona fide correlation between eating mushrooms and mental health, additional research honed in on the element of ergothioneine which is regularly found in mushrooms. As an antioxidant, it helps fend off physical damage to cells, but it also turns out to be a big benefit for fending off lots of mental conditions as well, ranging from depression to schizophrenia.
Among all the vegetables and non-meat foods available, mushrooms probably store the greatest content of ergothioneine, an amino acid that is also anti-inflammatory and cannot be duplicated in a synthetic manner. As a result, if one wants to have a regular supply in their diet, it means frequent consumption of mushrooms, large and small, and it's not a bad excuse to insist on a mushroom pizza for dinner too.
In addition, white button style mushrooms, which are the most easily found in grocery stores as well as the most common, also have the added benefit of potassium. Not only does that mineral help regulate and support muscle nervous system control, reducing spasms, it also contributes heavily to reducing anxiety. Lion's Mane, on the other hand, has been associated with nerve growth, which can be critical for brain damage and recovery from head injuries. That too can reduce damage from injuries that contribute to depression due to malfunctioning nerve connections.
Why had the knowledge about mushrooms and mental health not been known widely sooner? Much of the lack of information has been associated with simply not studying the possibility of the relationship existing. Once it became evident there was a health relationship present, then interest started to pick up, contributing to full, peer-reviewed research becoming available on the matter.
500,000-Year-Old Wooden Structure Rewrites History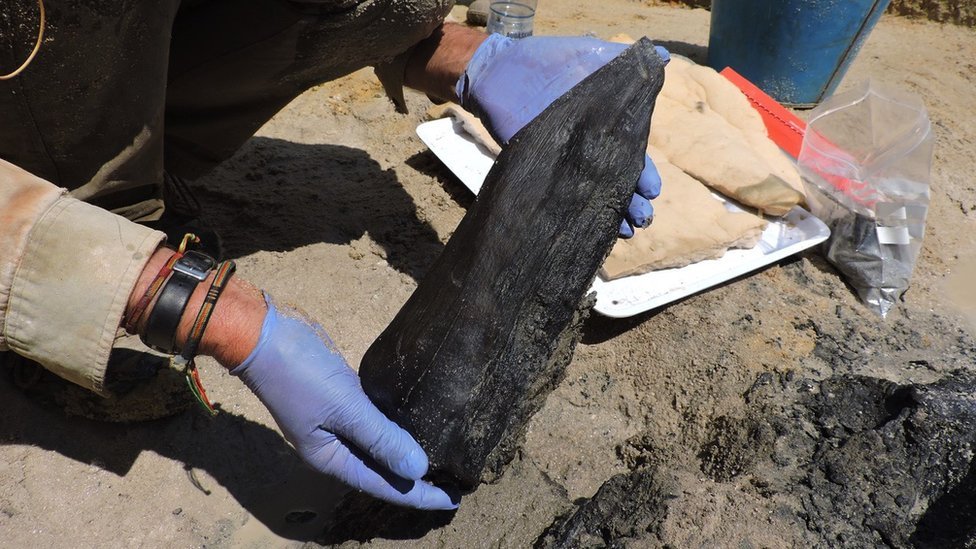 In an archaeological discovery, a wooden structure dating back an astonishing 500,000 years has been unearthed on the banks of a river in Zambia, challenging long-held beliefs about the capabilities of ancient humans. Researchers stumbled upon these ancient wooden logs, a revelation that has the potential to reshape our understanding of the lives of early humans.
The find, located on the riverbanks near Zambia's Kalambo Falls, provides compelling evidence that stone-age people may have constructed primitive shelters, forever altering our perception of their intelligence and resourcefulness. Archaeologist Prof Larry Barham, who led the research, was profoundly impacted by the discovery, stating, "This find has changed how I think about our early ancestors."
What makes this find truly remarkable is that it suggests ancient humans did more than merely survive; they thrived by creating something entirely new. These early humans exhibited intelligence, imagination, and craftsmanship by fashioning structures from wood, a material that had never before been transformed into such large and sophisticated objects.
The researchers also uncovered ancient tools, including digging sticks, but the most exciting find was two pieces of wood positioned at right angles to each other. "One is lying over the other, and both pieces of wood have notches cut into them," explained Geoff Duller, a professor of geography at the University of Aberystwyth and a member of the research team. "You can clearly see those notches have been cut by stone tools, making the two logs fit together to become structural objects."
Radiocarbon dating confirmed the wood's age, placing it at a staggering 476,000 years old. This revelation has ignited curiosity about the woodworking traditions of ancient societies, challenging the prevailing notion that early humans led simplistic, nomadic lives.
Perrice Nkombwe, a team member from the Livingstone Museum in Zambia, expressed her astonishment, saying, "I was amazed to know that woodworking was such a deep-rooted tradition. It dawned on me that we had uncovered something extraordinary."
The preservation of the wooden structure itself is a miracle. Typically, wood decays over time unless preserved under specific conditions. However, in the waterlogged environment along the Kalambo Falls, the wood remained intact, essentially pickled by the elements for millennia.
While the exact purpose of this ancient wooden structure remains a mystery, it has sparked numerous speculations. Prof. Duller suggests it might have been used as a place to sit beside the river and fish, although a complete understanding of its function remains elusive.
Moreover, the identity of the individuals who constructed this structure raises intriguing questions. "We don't know – it could have been Homo sapiens, and we just haven't discovered fossils from that age yet," Prof. Duller added. "But it could be a different species – [perhaps] Homo erectus or Homo naledi – there were a number of hominid species around at that time in southern Africa."
This discovery has the potential to enrich our understanding of ancient woodworking techniques, craftsmanship, and human interaction with the environment. As researchers continue their work at the Kalambo Falls site, the pages of history are being rewritten, and our appreciation for the ingenuity of our ancient ancestors grows ever deeper.