Mom Is Reduced To Tears After Complete Strangers Heart Saves Her 'Miracle' Baby's Life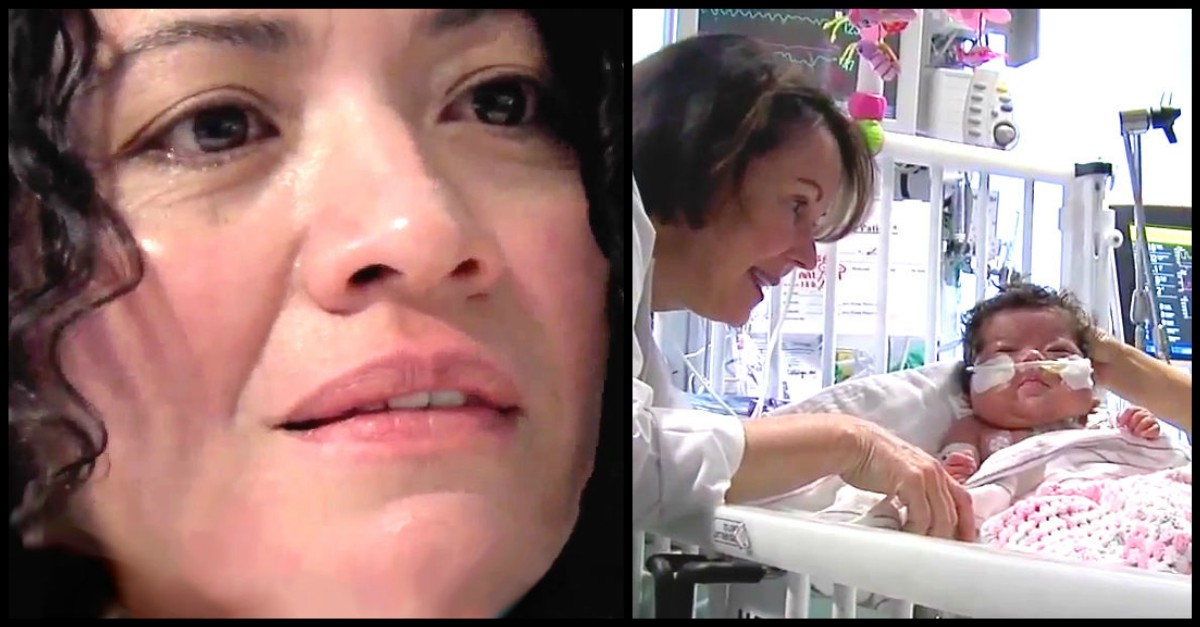 This is a story of a miracle for one family and the heartbreak of another. Victoria Zamora was thrilled when she found out that she was pregnant with her first child. Victoria's pregnancy seemed normal at first, however, she went into early labor. The doctors tried to stop the labor with medication but they were unsuccessful. Victoria gave birth to a baby girl named Zoey. Sadly, the premature baby was born with a heart defect. Every day, Victoria sat by her daughter's side in the hospital, never knowing if it would be the day that she would lose her little girl. Seeing her baby sick broke her heart. There was one day that Zoey's heart stopped. The doctors had to perform CPR for 25 minutes to bring the little baby back. For Victoria, the 25 minutes felt like an eternity. Victoria felt helpless. When she woke up each day, she wasn't sure if it would be the last day that she would spend with her baby. Victoria says that it was the darkest and most difficult time of her life.
Finally, Victoria's prayers were answered. A heartbreaking loss for another family gave Zoey a chance. A 4-month-old baby had passed away. The baby's parents decided to make their baby's death mean something and they donated their precious baby's organs. The baby's heart was going to Zoey. Victoria struggled with her feelings. She was elated that Zoey would be getting a new heart and a chance at life, but she couldn't stop thinking about the family that lost their baby. Zoey had a heart transplant and she began doing better immediately after surgery. Finally, Zoey was healthy. For the first time, her skin was pink. She no longer looked sick. Victoria was happy that the surgery was a success, however, she cried every day for the baby who gave Zoey her heart. Victoria prayed every day for the family.
As Zoey got stronger, Victoria prepared to finally bring her miracle baby home. Victoria got her home prepared for Zoey's homecoming. Family and friends gathered at the house waiting for her arrival. Before leaving, the nurses and hospital staff who had been like family while Zoey was in the hospital gathered in her room and gave the baby balloons, stuffed animals, and cards wishing Zoey luck in her life. When Victoria got Zoey home, everyone celebrated her homecoming and her good health. They had a cake for Zoey's homecoming and they also had one for the baby and the family who made the ultimate sacrifice to give Zoey a real chance at life. Victoria says, "when Zoey is old enough, I am going to tell her about the baby that saved her life. I am going to make sure that she knows about the sacrifice made so that she could live." While the family is thrilled that Zoey is thriving, Victoria says that there is a part of her that will always mourn the baby. Victoria says that life is a gift and she will make sure that Zoey never forgets that.
Elementary Students In New York Are Overjoyed When They Receive This Touching Gift!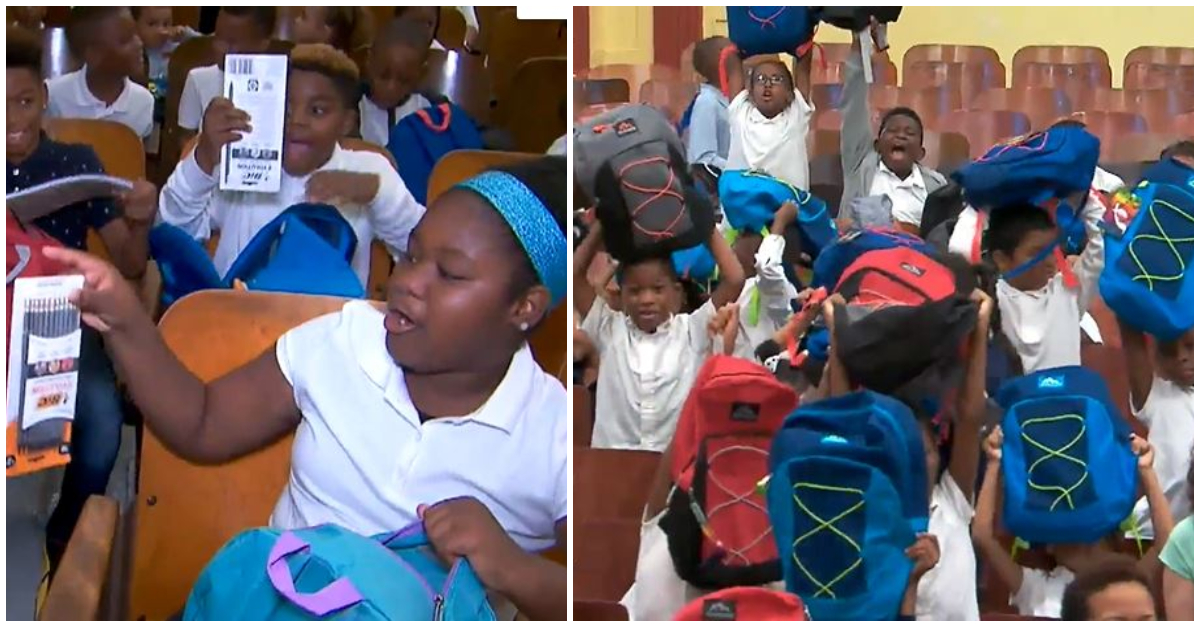 Do you remember what it was like waking up early for school, only to find that you didn't have the right supplies to get through the day? The unfortunate truth is, many children live in this state of being throughout their entire childhood. Whether due to neglect or merely lack of income, students go to school every day without the supplies that they need to get the education that will prepare them for life. Fortunately, there are great people out there working to turn the situation around. Our story begins at the P.S. 52 Elementary School in Queens, New York where the entire student body was gifted with a touching and emotional gift.
The Kids in Need Foundation is a charitable group that operates with one goal in mind, to make sure that all children have what they need in order to succeed in the classroom. This nationally recognized charity made headlines when they showed up at P.S. 52 Elementary School in Queens with a gift for the students that had assembled in the auditorium. As the children waited on the edge of their seats, the foundation arrived with brand new, high-quality backpacks, filled to the brim with important school supplies. Each child was given a bag and the corresponding supplies to have, take home, and use as they work through their courses.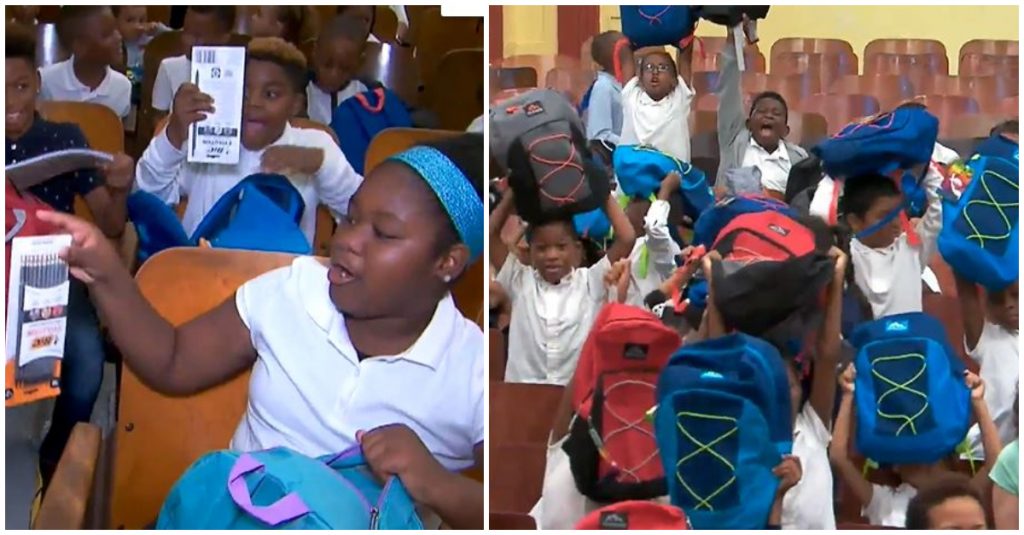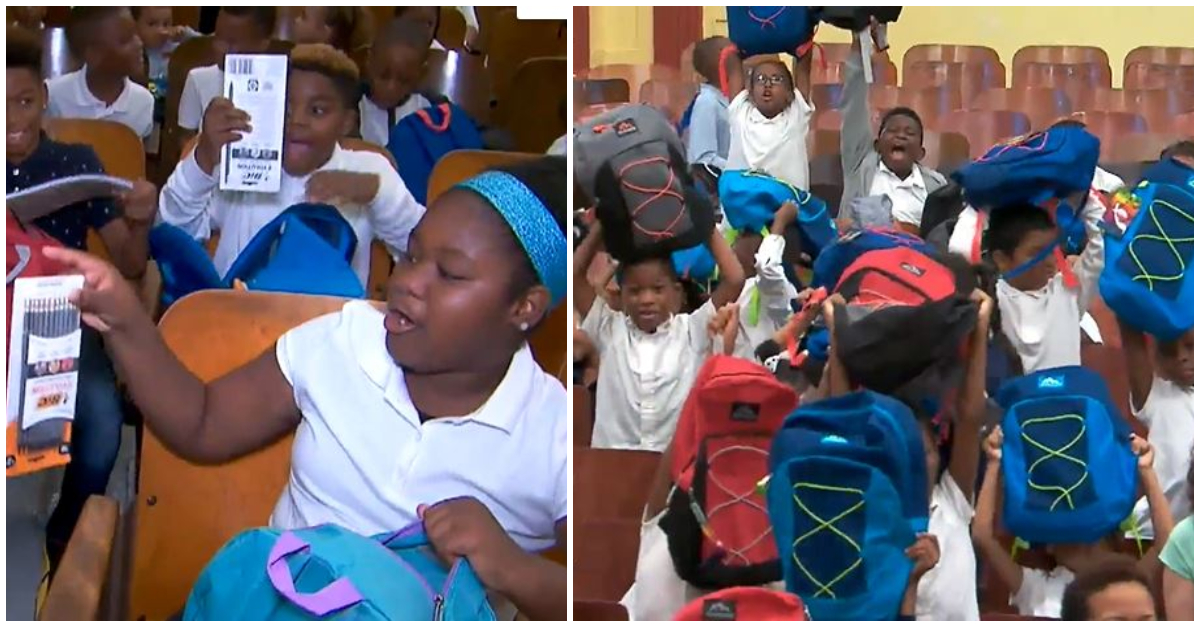 When the students were handed their bags, they were beaming with joy. When the young students began to dig through the bags, they started laughing, cheering, and shouting with joy. While most people can take school supplies for granted, that isn't a luxury that everyone can afford. There is nothing more heartbreaking for a teacher or parent than to see a child without the tools that they need in order to prepare for the future.
The Kids in Need Foundation has a mission statement of supplying many of the 15 million kids who currently live in abject poverty. More than just a bag or a set of binders, the school supplies that the Kids in Need Foundation hand out can dramatically improve the lives of the children that they are helping. In fact, studies have routinely shown that when students have their own school supplies, there are a number of direct benefits. Among the many benefits of a well-prepared student are improved self-esteem, a better attitude toward school, and improved behavior and engagement while in the classroom. Of course, prepared students also score higher marks on their homework and exams.
Last year alone, more than 200,000 teachers came together to supply six million students from poverty challenged communities. The Foundation has been operating for more than 23 years, and they have, thus far, donated more than $1 billion worth of supplies to children who would have had no other recourse for their school preparation.