Mom Is Reduced To Tears After Complete Strangers Heart Saves Her 'Miracle' Baby's Life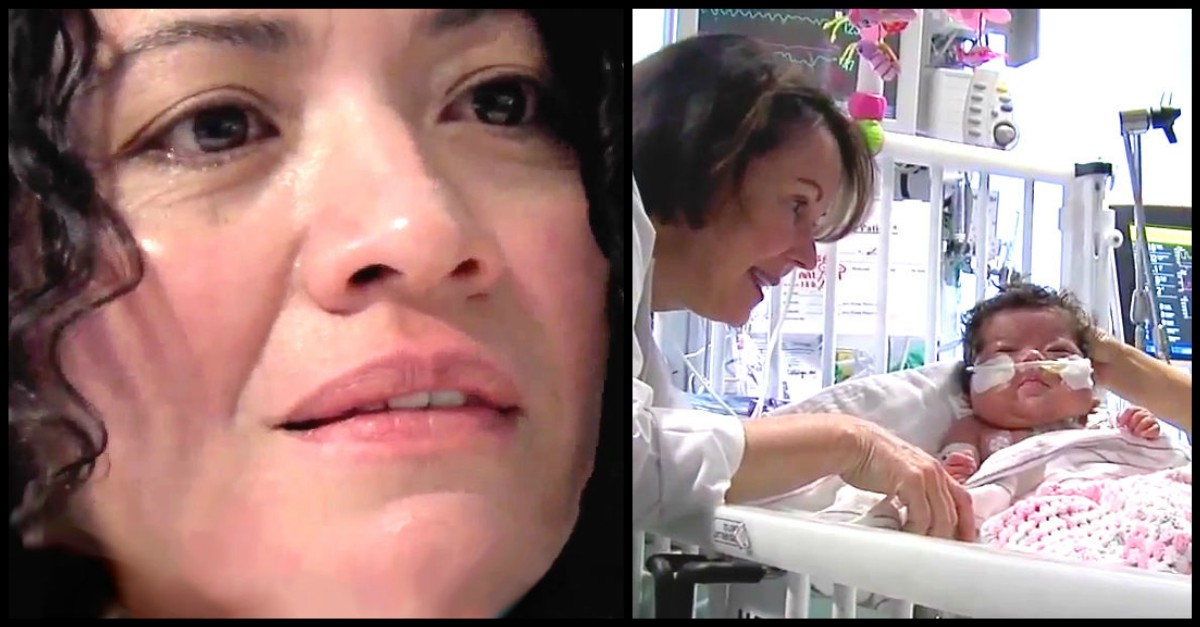 This is a story of a miracle for one family and the heartbreak of another. Victoria Zamora was thrilled when she found out that she was pregnant with her first child. Victoria's pregnancy seemed normal at first, however, she went into early labor. The doctors tried to stop the labor with medication but they were unsuccessful. Victoria gave birth to a baby girl named Zoey. Sadly, the premature baby was born with a heart defect. Every day, Victoria sat by her daughter's side in the hospital, never knowing if it would be the day that she would lose her little girl. Seeing her baby sick broke her heart. There was one day that Zoey's heart stopped. The doctors had to perform CPR for 25 minutes to bring the little baby back. For Victoria, the 25 minutes felt like an eternity. Victoria felt helpless. When she woke up each day, she wasn't sure if it would be the last day that she would spend with her baby. Victoria says that it was the darkest and most difficult time of her life.
Finally, Victoria's prayers were answered. A heartbreaking loss for another family gave Zoey a chance. A 4-month-old baby had passed away. The baby's parents decided to make their baby's death mean something and they donated their precious baby's organs. The baby's heart was going to Zoey. Victoria struggled with her feelings. She was elated that Zoey would be getting a new heart and a chance at life, but she couldn't stop thinking about the family that lost their baby. Zoey had a heart transplant and she began doing better immediately after surgery. Finally, Zoey was healthy. For the first time, her skin was pink. She no longer looked sick. Victoria was happy that the surgery was a success, however, she cried every day for the baby who gave Zoey her heart. Victoria prayed every day for the family.
As Zoey got stronger, Victoria prepared to finally bring her miracle baby home. Victoria got her home prepared for Zoey's homecoming. Family and friends gathered at the house waiting for her arrival. Before leaving, the nurses and hospital staff who had been like family while Zoey was in the hospital gathered in her room and gave the baby balloons, stuffed animals, and cards wishing Zoey luck in her life. When Victoria got Zoey home, everyone celebrated her homecoming and her good health. They had a cake for Zoey's homecoming and they also had one for the baby and the family who made the ultimate sacrifice to give Zoey a real chance at life. Victoria says, "when Zoey is old enough, I am going to tell her about the baby that saved her life. I am going to make sure that she knows about the sacrifice made so that she could live." While the family is thrilled that Zoey is thriving, Victoria says that there is a part of her that will always mourn the baby. Victoria says that life is a gift and she will make sure that Zoey never forgets that.
Kate Middleton Changes Her Style for Charity!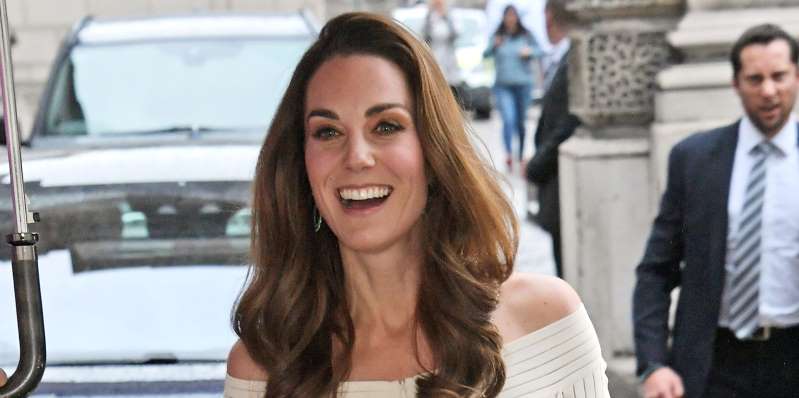 If you have paid any measure of attention to the Royal Family in recent years, you are well aware of the influence that Kate Middleton has. Kate Middleton is the Duchess of Cambridge and one of the foremost fashion trendsetters in the entire country. Middleton, who likes to keep her hair straight and red, occasionally enjoys switching things up. When Middleton DOES decide to switch things up, her followers are quick to notice. Today, we are going to be talking about how Middleton's newest hairstyle is making a huge impact on her charity work — in the best way possible.
Kate Middleton has long had an iconic, signature look. The Duchess of Cambridge isn't shy about how much she likes having her straight red locks. However, Middleton does enjoy changing things up, even if only a little. For the summer of 2019, Middleton decided to act on her fashion impulses in order to support a good cause. With the Addiction Awareness Week Gala Dinner coming up, in London, of course, Middleton decided to add new caramel colored highlights to her hair. While this may seem like a small change, nothing that the Duchess of Cambridge does is really ever to be considered 'small'.
Middleton's new hairstyle was unveiled during a speech at the Addiction Awareness Week Gala Dinner. Kate would talk extensively about her faith in the work being done at Action on Addiction. Middleton went on to point out that the foundation was one of the very first patronages that she ever took under her wing. As such, Middleton went on to point out how passionate and supportive she was of the work being done at the charity. While Middleton's caramel colored highlights stole the show, she also side-parted her hair along with a big blowout. To say that Middleton was catching the attention of everyone in the room would be an understatement! For people who don't regularly follow Middleton, her regular hairstyle is significantly different from the one she employed during the Gala. Typically, Middleton favors straight red hair that is pulled back into a gentle bun. Middleton loves to balance a professional look with just a tiny bit of glam.
For those that aren't aware, Action on Addiction is a UK-based charity that is focused on helping people who have been impacted by alcohol and drug addiction. Action on Addiction isn't only a support network, the charity also works to research treatments, employ prevention techniques, and support aftercare techniques in order to help those that have suffered as a result of their chemical dependency. Kate Middleton got involved with the charity pretty much as soon as she came into the public spotlight, so it is easy to understand why she was so passionate about her support of the group doing her speech during Addiction Awareness Week.