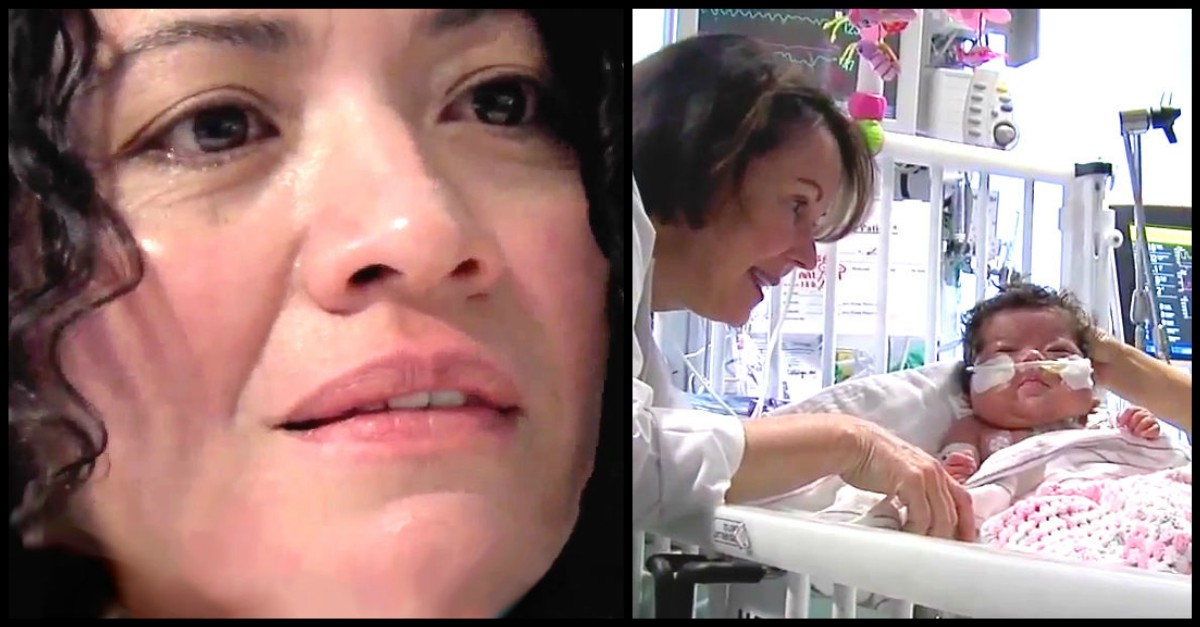 Mom Is Reduced To Tears After Complete Strangers Heart Saves Her 'Miracle' Baby's Life
This is a story of a miracle for one family and the heartbreak of another. Victoria Zamora was thrilled when she found out that she was pregnant with her first child. Victoria's pregnancy seemed normal at first, however, she went into early labor. The doctors tried to stop the labor with medication but they were unsuccessful. Victoria gave birth to a baby girl named Zoey. Sadly, the premature baby was born with a heart defect. Every day, Victoria sat by her daughter's side in the hospital, never knowing if it would be the day that she would lose her little girl. Seeing her baby sick broke her heart. There was one day that Zoey's heart stopped. The doctors had to perform CPR for 25 minutes to bring the little baby back. For Victoria, the 25 minutes felt like an eternity. Victoria felt helpless. When she woke up each day, she wasn't sure if it would be the last day that she would spend with her baby. Victoria says that it was the darkest and most difficult time of her life.
Finally, Victoria's prayers were answered. A heartbreaking loss for another family gave Zoey a chance. A 4-month-old baby had passed away. The baby's parents decided to make their baby's death mean something and they donated their precious baby's organs. The baby's heart was going to Zoey. Victoria struggled with her feelings. She was elated that Zoey would be getting a new heart and a chance at life, but she couldn't stop thinking about the family that lost their baby. Zoey had a heart transplant and she began doing better immediately after surgery. Finally, Zoey was healthy. For the first time, her skin was pink. She no longer looked sick. Victoria was happy that the surgery was a success, however, she cried every day for the baby who gave Zoey her heart. Victoria prayed every day for the family.
As Zoey got stronger, Victoria prepared to finally bring her miracle baby home. Victoria got her home prepared for Zoey's homecoming. Family and friends gathered at the house waiting for her arrival. Before leaving, the nurses and hospital staff who had been like family while Zoey was in the hospital gathered in her room and gave the baby balloons, stuffed animals, and cards wishing Zoey luck in her life. When Victoria got Zoey home, everyone celebrated her homecoming and her good health. They had a cake for Zoey's homecoming and they also had one for the baby and the family who made the ultimate sacrifice to give Zoey a real chance at life. Victoria says, "when Zoey is old enough, I am going to tell her about the baby that saved her life. I am going to make sure that she knows about the sacrifice made so that she could live." While the family is thrilled that Zoey is thriving, Victoria says that there is a part of her that will always mourn the baby. Victoria says that life is a gift and she will make sure that Zoey never forgets that.
Big Plans For The Goonies House In Oregon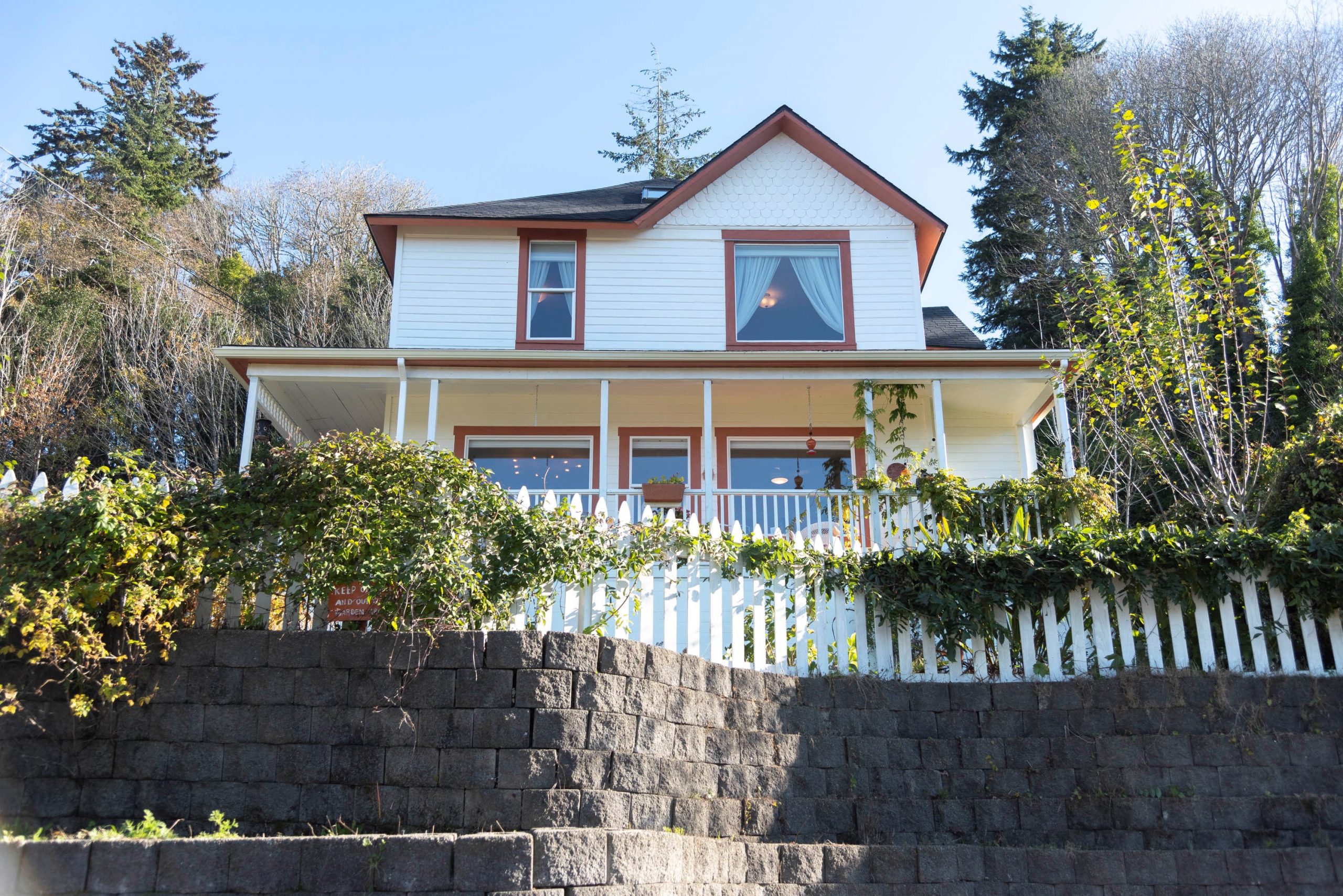 The well-known "Goonies House" in Astoria, Oregon has recently been purchased by a new owner who intends to keep it open for movie fans.
For decades, fans of the film have visited the house, which is located at 368 38th St, Astoria, OR 97103. Many visitors have taken pictures outside the house, and some have even climbed to the roof to reenact the iconic scene in which the Goonies slide down the chimney to escape the Fratellis.
The new owner stated that they have always been fans of the film and were thrilled to be able to purchase the house. They intend to renovate the property, but they want to ensure that it remains true to its appearance in the film.
"I have always been a fan of The Goonies, it was my favorite movie as a child, and I remember visiting the house when I was a kid. I just couldn't let it go when it went up for sale. It is such an iconic piece of movie history," said the new owner. "I'm excited to share the house with fans from all over the world and to give them a chance to experience the magic of the film in person."
The new owner also intends to open the house to the public for tours, and they are currently developing a website where visitors can learn more about the house's history and purchase tour tickets. They also intend to have a gift shop on the premises where visitors can buy Goonies merchandise.
The Goonies House is located in Astoria's historic district, which was also used for filming. The house was used as the exterior of the Fratelli's house, where the Goonies characters Mikey, Brand, Data, Mouth, Chunk, and Andy try to save their neighborhood from demolition by searching for the treasure of One-Eyed Willy, a legendary 17th-century pirate.
Richard Donner directed and Steven Spielberg produced this film, which starred Sean Astin, Josh Brolin, Jeff Cohen, Corey Feldman, Kerri Green, Martha Plimpton, and Jonathan Ke Quan. The film was a smash hit, grossing over $61 million in the United States and Canada, and has since become a cult classic.
Overall, the new Goonies House owner is thrilled to be preserving a piece of film history and sharing it with fans from all over the world. Visitors can expect tours, merchandise, and the opportunity to witness the film's magic in person.