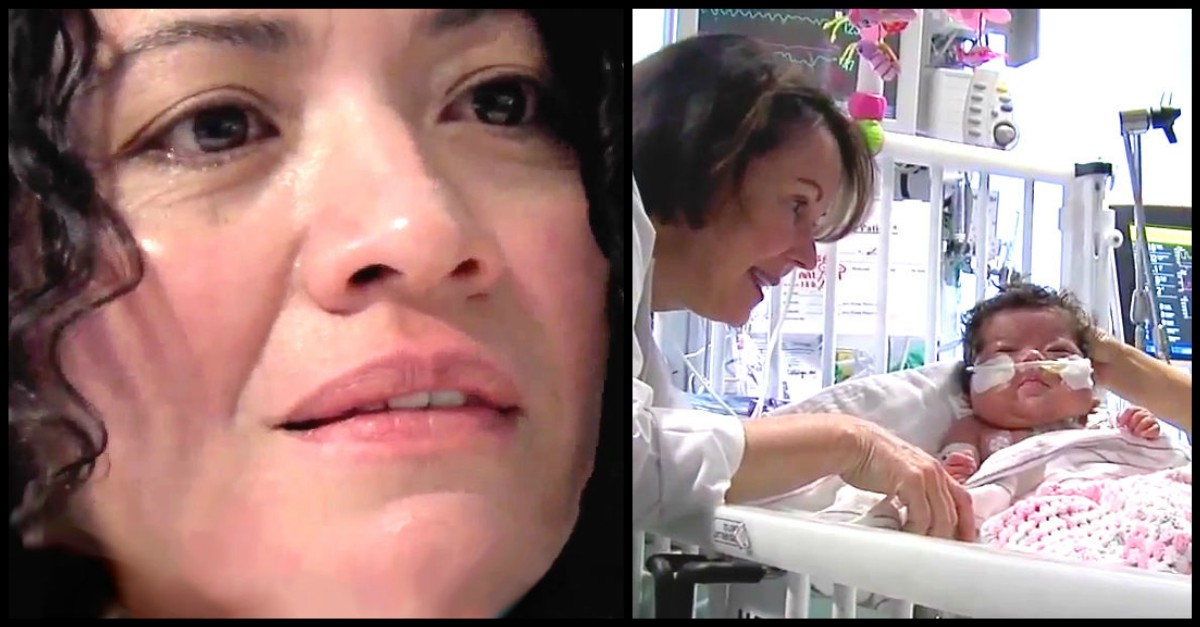 Mom Is Reduced To Tears After Complete Strangers Heart Saves Her 'Miracle' Baby's Life
This is a story of a miracle for one family and the heartbreak of another. Victoria Zamora was thrilled when she found out that she was pregnant with her first child. Victoria's pregnancy seemed normal at first, however, she went into early labor. The doctors tried to stop the labor with medication but they were unsuccessful. Victoria gave birth to a baby girl named Zoey. Sadly, the premature baby was born with a heart defect. Every day, Victoria sat by her daughter's side in the hospital, never knowing if it would be the day that she would lose her little girl. Seeing her baby sick broke her heart. There was one day that Zoey's heart stopped. The doctors had to perform CPR for 25 minutes to bring the little baby back. For Victoria, the 25 minutes felt like an eternity. Victoria felt helpless. When she woke up each day, she wasn't sure if it would be the last day that she would spend with her baby. Victoria says that it was the darkest and most difficult time of her life.
Finally, Victoria's prayers were answered. A heartbreaking loss for another family gave Zoey a chance. A 4-month-old baby had passed away. The baby's parents decided to make their baby's death mean something and they donated their precious baby's organs. The baby's heart was going to Zoey. Victoria struggled with her feelings. She was elated that Zoey would be getting a new heart and a chance at life, but she couldn't stop thinking about the family that lost their baby. Zoey had a heart transplant and she began doing better immediately after surgery. Finally, Zoey was healthy. For the first time, her skin was pink. She no longer looked sick. Victoria was happy that the surgery was a success, however, she cried every day for the baby who gave Zoey her heart. Victoria prayed every day for the family.
As Zoey got stronger, Victoria prepared to finally bring her miracle baby home. Victoria got her home prepared for Zoey's homecoming. Family and friends gathered at the house waiting for her arrival. Before leaving, the nurses and hospital staff who had been like family while Zoey was in the hospital gathered in her room and gave the baby balloons, stuffed animals, and cards wishing Zoey luck in her life. When Victoria got Zoey home, everyone celebrated her homecoming and her good health. They had a cake for Zoey's homecoming and they also had one for the baby and the family who made the ultimate sacrifice to give Zoey a real chance at life. Victoria says, "when Zoey is old enough, I am going to tell her about the baby that saved her life. I am going to make sure that she knows about the sacrifice made so that she could live." While the family is thrilled that Zoey is thriving, Victoria says that there is a part of her that will always mourn the baby. Victoria says that life is a gift and she will make sure that Zoey never forgets that.
From Teacher to TikTok Star: The Story of Mr. Hamilton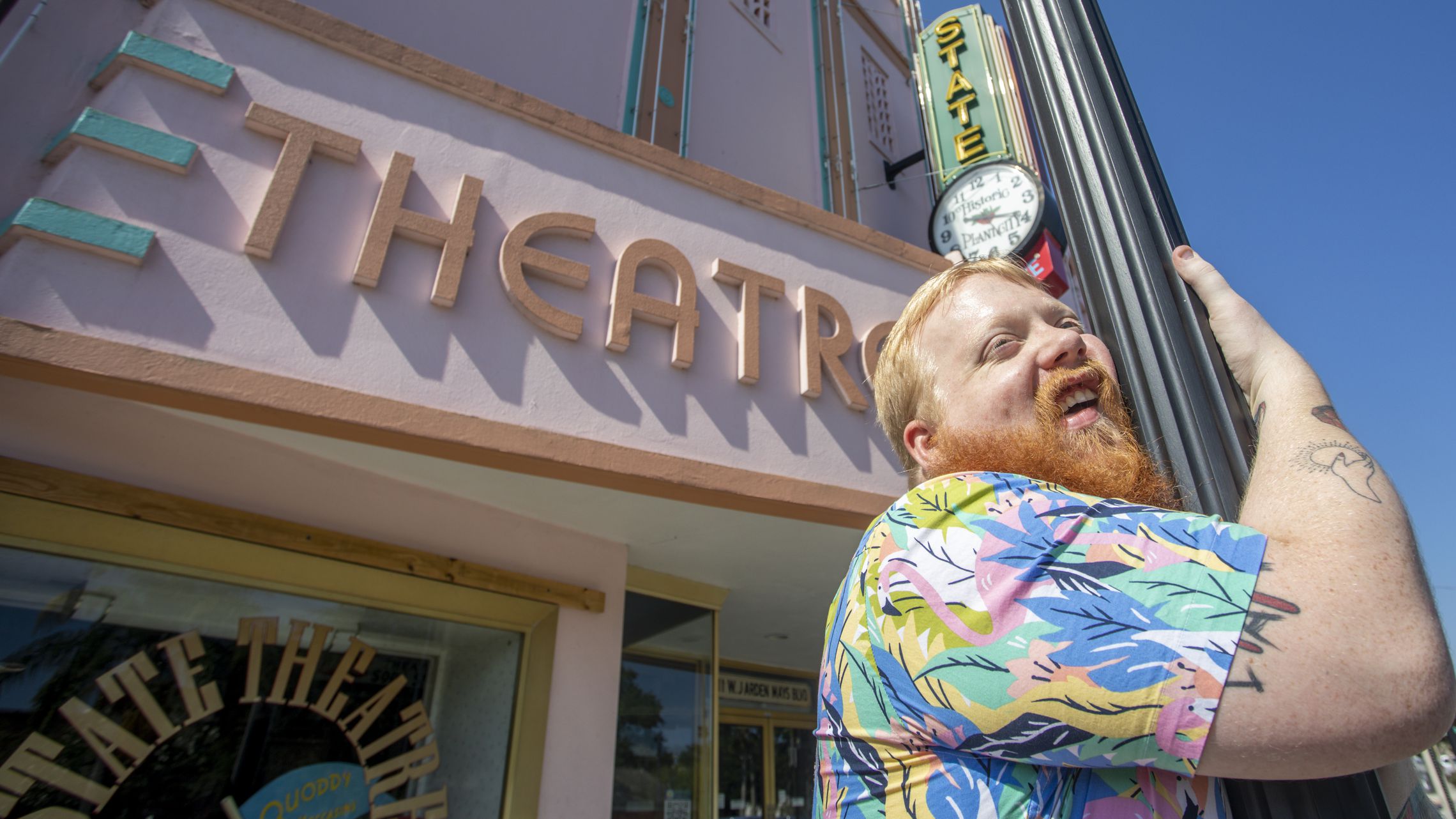 Technology has fundamentally changed the way that we connect with one another. The era of instant communication and social media outreach has made us more intertwined than ever, giving otherwise unknown faces the chance to shine in front of millions if not billions of people. For Casey Hamilton, aka @MrHamilton on TikTok, social media allowed the teacher to transition into one of the biggest performers on the internet.
Let's explore the rise of Mr. Hamilton and his journey from teaching in Plant City to winning over TikTok audiences around the world!
Casey Hamilton: Chaotic Positivity
Were you to run across one of Hamilton's TikTok videos on a whim, you'd likely not assume he was a teacher. The 25-year-old TikTok star began his career on the platform by selling what everyone loved about him in his classroom, his personality. Hamilton embodies the young-and-fun generation of TikTok stars that are taking over the pop culture world. Hamilton dresses in his favorite crocs, a joke in itself, while matching the rest of his outfit to the caricature of a cartoon-loving pre-teen.
Hamilton's TikTok currently has more than 5 million followers and that number is climbing by the day, but for what reason? More than just childish fun, Hamilton brings boatloads of energy to his impersonations and sketches. One sketch that garnered Hamilton millions of views was his version of Plankton, a hit with the Spongebob generation. Impersonations aren't restricted to celebrities, as Hamilton has made videos impersonating, well, everything.
When Hamilton isn't giving his fans a show through impersonations, he's sharing his soaring vocals. Covering All Star by Smash Mouth brought in views but so did Hey, Delilah – a song about a stripper. Dance moves of all types join these performances and one thing is certain throughout them all: Casey isn't afraid of being the center of attention.
From Plant City to Tik Tok Stardom
Hamilton worked at Plant City High School as a TV Production Teacher, developing a morning show with his students. The environment allowed Hamilton to flex his creative chops and amiable positivity, inviting students to fall in love with sketches, comedy, and creating artistic entertainment of all types. Students watched with glee as the morning news at school slowly transitioned into a fun mashup of entertainment.
Jennifer Hamilton is Casey's mother and she had more than enough to say about her son. Casey said, "I don't think it was everyone's cup of tea…" Still, Jennifer had to admit that the show was a hit with Casey's students. Jennifer said, "He turned our TV show around, the students appreciated the humor and would pay attention."
Still, Hamilton's electric personality caused him to become a quick favorite among students. It was only natural to transition into comedy outside of school. Born and raised in Plant City, Hamilton used his upbringing as well as the close-knit community from his hometown to build his brand, but in the most natural way possible. Perhaps that is the most intriguing thing about Hamilton. His success is organic from the ground-up.