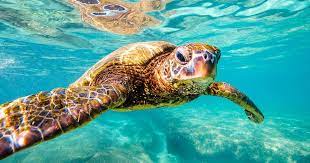 Massive Increase in Sea Turtles on Cape Verde, But Scientists are Still Concerned by Threats
During the sea turtle nesting season, about 100 residents patrol the beaches of Maio to collect data and protect the turtles from poachers.
Scientists believe sea turtle nesting has increased five-fold on Cape Verde's three main loggerhead turtle nesting islands of Sal, Maio, and Boa Vista over the last decade.
Compared to 2015, the Cape Verdean Environment Ministry projects nearly 200,000 nests on the country's ten islands by 2020, up from 10,725.
However, the number of nests in Cape Verde has increased so rapidly in recent decades that several researchers theorize it may be the second- or perhaps even third-largest in the world.
Scientists credit conservation efforts with increasing nesting success, according to experts.
Albert Taxonera, the founder of Project Biodiversity, a Cape Verdean nature reserve, says conservation programs in Cape Verde started two decades ago.
Throughout the nesting season, Cape Verdean NGOs inspect hundreds of kilometers of sandy coastline. For many years, people relied on sluggish reptiles as a free and readily available food source. As a result of increased economic opportunity and public awareness campaigns about the plight of sea turtles, other protein sources have become more affordable.
As a result, in 2018, Cape Verde enacted new legislation to make it a crime to kill, trade, or consume sea turtles. Offenders can face fines or get ordered to perform community service, including beach guard duty with the NGO that captured them in the act.
Not only are Cape Verde's sea turtles thriving, but so are the country's fisheries. Similar variables could work on beaches worldwide, from India to the United States, where nesting has increased exponentially.
Rod Mast, the co-chair of the IUCN's marine turtle specialist group and chief editor of the State of the World's Sea Turtles report, explains, "If you consider the number of sea turtle initiatives that are there today, especially in comparison to what you had three decades ago, there are hundreds." "We're doing a great job of safeguarding them," says the official.
In addition to conservation programs, several scientists believe that the number of nesting birds is related to the ocean's health. Turtles, for example, will have sufficient energy to lay their eggs if the ocean's nutrient density is high during a particular year.
Another factor to consider is the worldwide decrease in shark species that prey on sea turtles. The fishery has resulted in a 70% decline in shark and ray species since 1970.
Even with recent growth, sea turtles continue to face numerous threats. For instance, the IUCN classifies multiple leatherback turtle subpopulations as threatened with extinction, and hawksbill turtles seem to be on the brink of extinction.
Fishing nets, according to researchers, are the primary cause of sea turtle deaths. Also to blame is the overuse of plastics. Turtles eat jellyfish so that people can mistake floating bags for them. Microplastics are also common in the ocean.
Mast believes that protecting beaches alone will not be sufficient – we must also pay attention to protecting sea turtles. He adds that to save the turtles, people must alter their habits regarding seafood consumption, carbon output, and plastic usage.
Raja Ampat, Indonesia, is home to these pink table Acropora coral-throwing damselfish.
Global warming may be the greatest danger in the long term.
A turtle's sex depends on the temperature of the sand in which the turtle buries its egg, so rising temperatures distort the gender ratios. On the island of Maio, for example, scientists estimate that nearly all of the hatchlings born in 2019-2020 were female.
Fertility is affected, but so is genetic variation, and this can impede a species' capabilities to react to climate changes. Juan Patio-Martinez, of Maio Biodiversity Foundation believes conservation efforts to protect nesting females exacerbate the problem.
Development of the coast, primarily in the form of resort areas adjacent to coastal habitats, is also a significant issue to be addressed.
According to Patio-Martinez, "we are ruining their nesting sites and contributing to global warming, but we're still instituting compelling conservation programs.". "As a result, it is dependent on the actions of humans. We have the option of causing their extinction or saving them."
New Evidence Emerges Regarding Music's Positive Effect on Alzheimers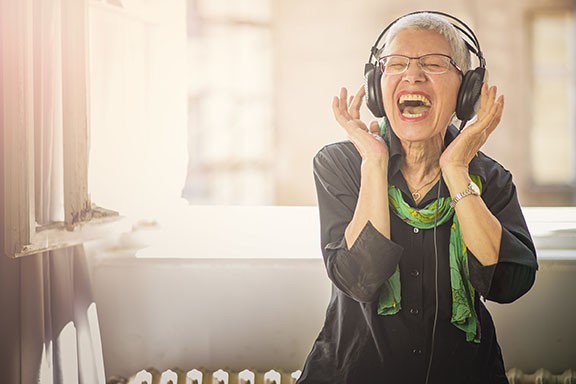 A recent study out of Unity Health Toronto collaboration with the University of Toronto shows that individuals with cognitive decline or initial Alzheimer's disease can benefit from relaxing music valuable to them.
Customized, music-based therapies for Alzheimer's patients could benefit from modifications in the brain's neural connections linked to enhanced memory on cognitive tests.
The Journal of Alzheimer's Disease released the findings of this multiple-level research just this week.
According to senior author and University of Toronto Professor Michael Thaut, "We have new evidence based on the brain that melody that carries personal significance for an individual, like their wedding dance music, enables neural connectivity in ways that assist with maintaining elevated degrees of functioning."
"Dementia individuals frequently have a hard time showing improvements in their brains." Early findings show that the authenticity of the brain has improved, allowing for more studies into the clinical uses of melodies for dementia patients – musicians as well as non-musicians," says Thaut.
The prefrontal cortex, the mind's control center for deep thought functions, was found to have undergone modifications in the test subjects. Exposure to autobiographically pertinent music stimulated a specific neural network – a musical network – comes from the different brain areas that displayed distinctions in stimulation after a timespan of everyday music playback, according to neuroscientists.
The scientists found additional proof of neuroplasticity in the brain's links and white matter.
According to the study's lead author Corinne Fischer, a medicinal associate professor at St. Michael's Hospital in Toronto, therapies based on music may be a workable, affordable, and easily obtainable treatment for someone in the early stages of cognitive decline.
According to her, therapeutic approaches for Alzheimer's disease have been ineffective thus far. More extensive studies are needed to clarify clinical benefits. Still, the results indicate that a personal and home-based technique to streaming music might also be advantageous and have a durable impact on the mind for many years to come.
All test subjects (eight non-musicians and six musicians) participated in the research by listening for one hour each day for three weeks to a catalog of music that was both personal and relatable. For this study, patients underwent systemic and mission functional MRI ahead of and following the listening duration.
They listened to recordings of traditional and contemporary music while doing these scans. The modern music, which they heard just an hour before the scan, was comparable but had no sentimental value for the hearers.
The auditory cortex was the most active area of the brain once subjects paid attention to the new releases. When listening to familiar music, they activated deep-encoded connections to the prefrontal cortex, a clear indicator of executive cognitive activity.
Subcortical regions of the brain, which are less affected by Alzheimer's disease pathology, were also strongly involved in the study.
Although further study is necessary to confirm these observations, the researchers found that musicians had brain structure and function adjustment distinct from non-musicians. Those participants, regardless of their level of musicianship, benefited from repeated exposure to autobiographically relevant music.
Music is an "entry key to your remembrance, the prefrontal cortex," suggests Thaut, regardless of whether you've ever played an instrument. Continue listening tong the music you've loved your entire life, and you'll find your way." Those pieces of music hold a special place in your heart. Put that to good use as a mental gym."
Building on previous research that recognized the brain tools that encode and protect musical recollections in individuals with early cognitive deterioration, the U of T-Unity Health research manufactures on this project with the same participants.
The researchers can utilize a bigger sample size and a robust control circumstance to analyze the function of music in adjusting brain reactions and if it's the melody or the autobiographical quantity that elicits modifications in the brain plasticity.